Are you looking to make some extra money? Affiliate marketing may be the perfect opportunity for you. This type of marketing is a great way to earn a commission by selling someone else's products or services.
While it can be a profitable venture, affiliate marketing can also be tricky for beginners. This article will discuss some tips for making money with affiliate marketing as a beginner. We will also provide you with a few resources to help get you started.
What is Affiliate Marketing?
Affiliate marketing is a type of online marketing where an individual promotes another company's products or services in exchange for a commission. This is generally done by writing reviews, blogs, or posts about the product and through affiliate links.
In order for an affiliate to make a commission, they must first drive traffic to the advertiser's website. They do this by creating compelling content that encourages users to click on their unique affiliate link. Once a user clicks on the link, they are redirected to the advertiser's website, where they can learn more about the product or purchase it.
Some affiliates will also offer their own products or services in addition to promoting the products of other companies. For example, an affiliate might be a blog about fashion and sell clothing and accessories from various retailers.
Another attractive quality of affiliate marketing is that it is one of a few viable methods of working from home or working with complete location independence.
Why Would You Want to Be an Affiliate Marketer?
There are many reasons why someone might want to be an affiliate marketer. The most common reason is to earn a commission by promoting products they believe in.
Another reason could be to build up a passive income stream. This is especially true if you can promote high-ticket items, which can lead to a higher commission payout.
It's also a great way to get started in online marketing if you don't have your own product or service to sell. And it can be done with little start-up costs. All you need is a website, blog, or sometimes just a social media account, and time to create helpful content.
How Much Money Can You Make?
The amount of money you can make as an affiliate marketer will depend on a variety of factors, such as the products you're promoting, the traffic you're able to generate, and your own conversion rate.
As a general rule, however, it's possible to make a few hundred dollars per month as a beginner. And, with some experience and dedication, it's possible to earn a full-time income from affiliate marketing.
What Are the Best Products to Promote?
In general, the best products to promote are those you're passionate about or that fill a need you've seen in your life. Choosing products with a reasonable commission rate of 20-30% or above is also essential.
The key is to find products that aren't too competitive and that you have a good chance of ranking in search engines. You can use tools like Google Keyword Planner to research keywords related to the products you want to promote.
Once you've found a few good products, it's important to create helpful and compelling content that will encourage users to click on your affiliate links.
For example, if you're promoting a product that helps people save money on cosmetics, you might write a blog post titled "5 Ways to Save Money on Cosmetics." In this post, you'd include your affiliate link for a product and tips for saving money on cosmetics.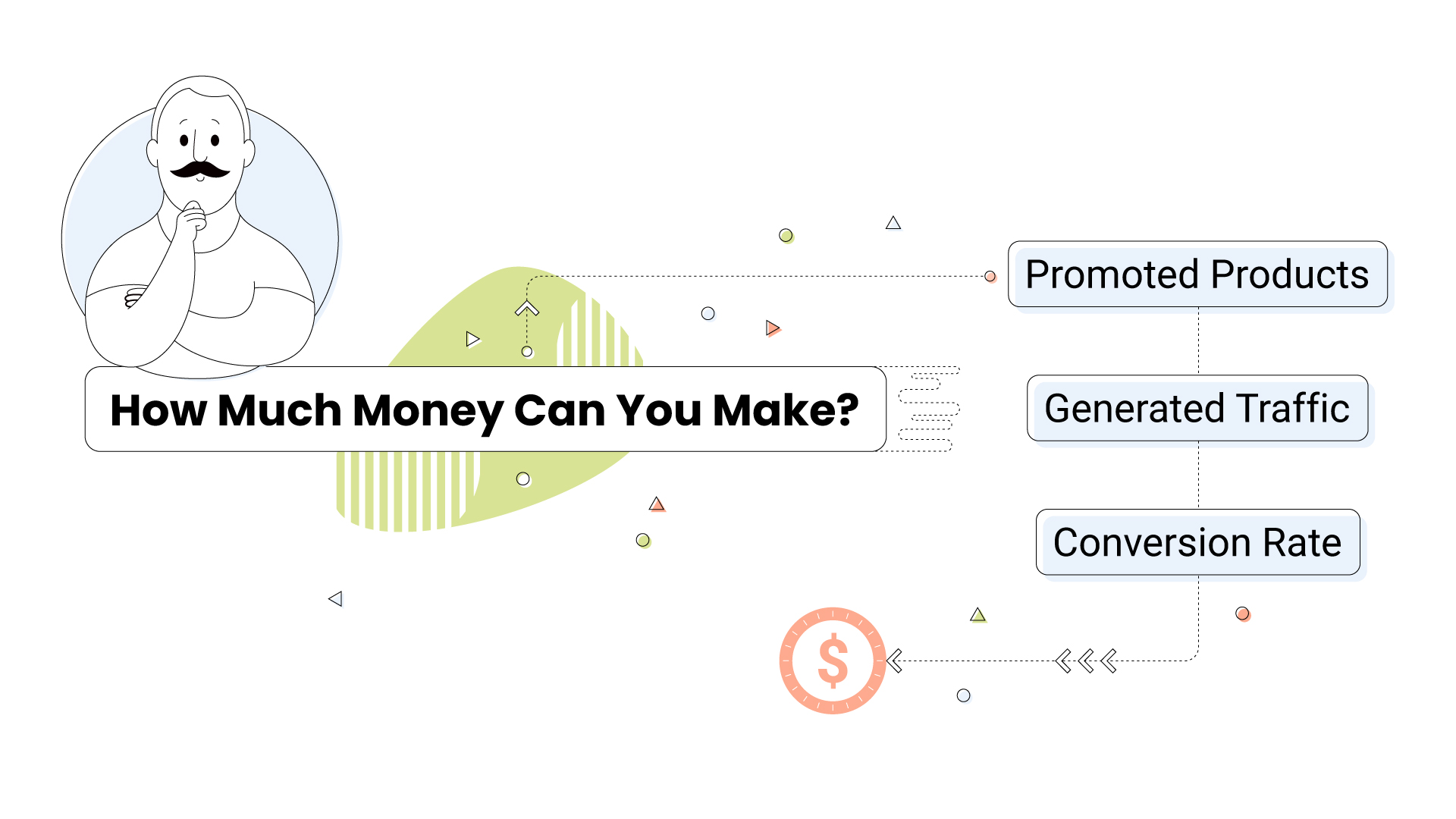 Guide To Promoting Affiliate Products As A Beginner
You might be thinking, "But I'm a beginner! My blog is new, my social media doesn't have any followers, and I don't have an email list. I'm invisible!"
That's not a problem. I was once in your shoes, too, and it forced me to learn some unique, lesser-known methods to earn affiliate commissions, even as a total newbie. The goal of these steps is to get you there as well.
Step 1: Choose a product
As stated earlier, you should choose a product based on 2 primary requirements.
It's something you use or are passionate about. This makes it easy for you to talk about.
The affiliate commission is above 20%.
For this example, I will choose HostPapa as my product of choice as it's both a product that I use and one that has an affiliate program offering a 30% commission
Whatever you choose, you will need to signup for their affiliate program and obtain your personal affiliate link.
(Join the HostPapa affiliate program here)
Step 2: Choose a Content Medium
The next step is to talk about the product on a medium of your choice. Here are some options and considerations.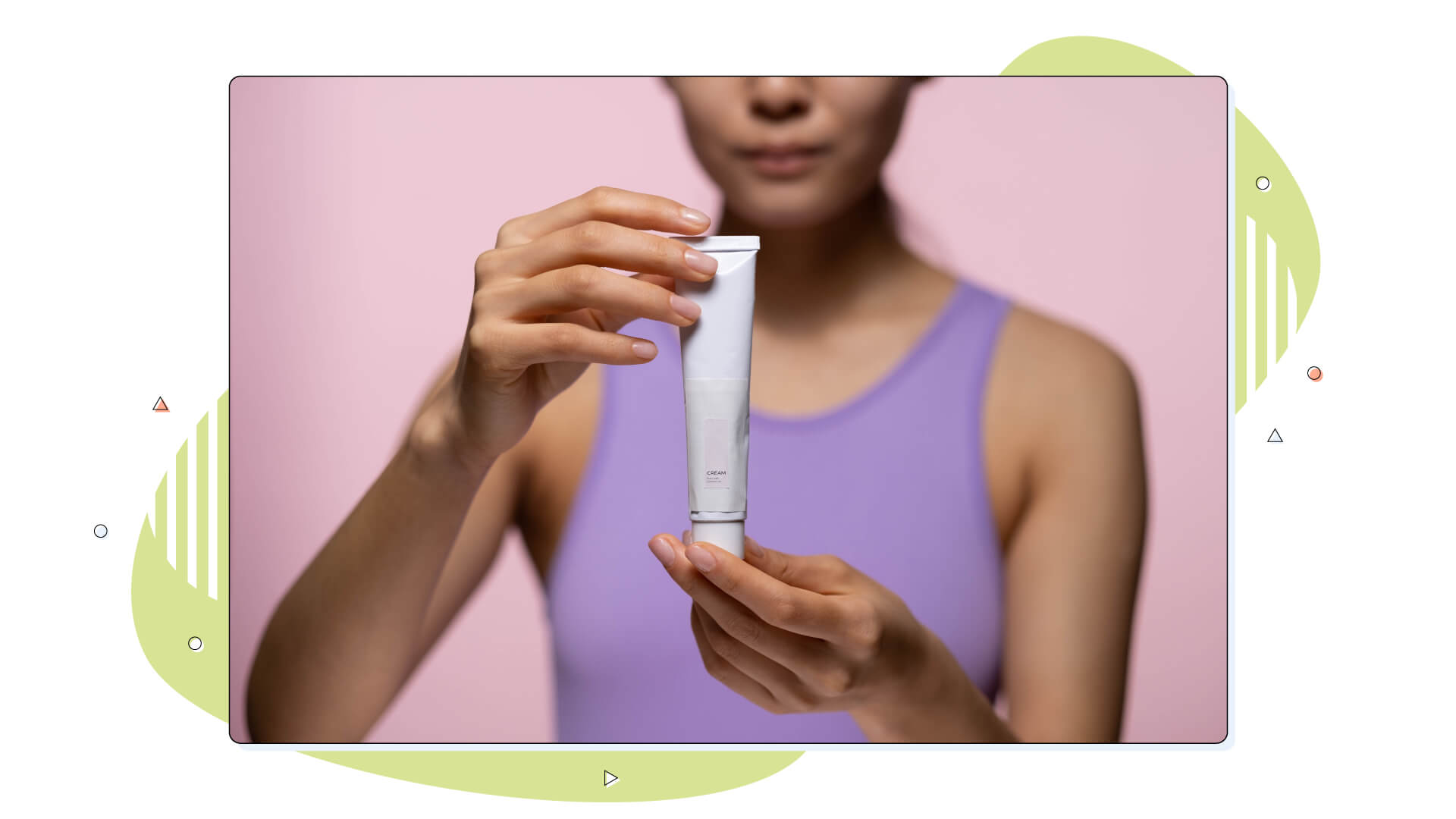 A Blog / Website
YouTube
The 2nd biggest search engine in the world
Content ranks immediately, which means your potential for earnings is immediate
Lots of buyer traffic
No real setup is required
It can be harder to rank initially, depending on the competition
TikTok / Instagram Reels / YouTube Shorts
These are the latest social media formats, and each platform is promoting these sorts of content over others.
Currently very easy to get free views and followers
No real setup is required
Less buyer traffic
Many content creators create short videos from pillar content and use these formats as supplementary promotion.
Step 3: Create Pillar Content
Pillar content is your money maker and will be where all traffic is directed. Pillar content needs three things to make it effective.
It targets buyer traffic
It provides value to the reader.
It has your affiliate link.
Pillar content must target buyer traffic and, therefore, must be titled appropriately. Buyer traffic is people who just need a final push before they buy.
The most common search of buyer traffic is product reviews. Therefore, the most common title for pillar content is "[Product] Review." For example, "HostPapa Review."
This is the first content you must create on your medium of choice. You should spend time researching the product and providing a comprehensive walkthrough.
A solid outline for your blog content is as follows. Again, replace HostPapa with your product.
[H1] HostPapa Review
[H2] What is HostPapa?
[H2] Key Features of HostPapa
[H2] My Experience With HostPapa
[H3] What I Don't Like
[H3] What I Like
[H2] My Final Thoughts on HostPapa
(Call to action)
If you create a blog post, you can set up your headings like the above. If it's video content, you can use this as a guide for your script.
Important note
You may not necessarily rank directly for this content or the search term, as it's what most people go for, but it doesn't matter. This content is still the most crucial piece to the entire strategy.
Step 4: Compare the product
As a beginner with no traffic, audience, or following, this additional content will be your real traffic source. Many people do product review content, but not many delve into other search terms, which can generate a lot of traffic.
Comparing the product in multiple ways is where you start to see the magic happen, and there are two main ways to do it.
Compare the product to another (HostPapa vs. Bluehost)
Review a competing product with a re-direct (BlueHost Review)
This might seem small, but these two content ideas can create hundreds of pieces of content.
1. Comparing the product to another
This content model allows for huge amounts of content, and you're only limited by the number of companies in your niche, which could be hundreds or thousands.
Content examples: HostPapa vs. Bluehost, HostPapa vs. Hostinger, Hostpapa vs. SiteGround, and the list goes on.
This content's goal should be to compare the two products/services, highlighting why one is better than the other. You can also often join the affiliate program of both companies, meaning you have the potential to make money no matter where someone goes.
2. Reviewing a competing product with a re-direct
Reviewing a competing product with a re-direct is a lesser-known strategy, but it can be extremely effective. In fact, about 70% of my YouTube channel employs this exact model to great effect.
The goal is to create content similar to your pillar content but of a competing product. For example, BlueHost Review.
Review the product, but give it a lower score than the product in your pillar content. Then add an extra section to your content (see below).
[H1] (Competitor) Review
[H2] What is (Competitor)?
[H2] Key Features of (Competitor)
[H2] My Experience With (Competitor)
[H3] What I Don't Like
[H3] What I Like
[H2] My Final Thoughts on (Competitor)
**ADDED SECTIONS
[H2] Are there any (Competitor) Alternatives?
[H3] My Recommendation
In these added sections, your goal is to redirect traffic to your pillar content, explaining that it is your number one choice and they should check out your review.

Your call to action on these posts should not be your affiliate link but to check out your pillar content. For example, "Check out my in-depth HostPapa Review"
This is often referred to as launch jacking or traffic hijacking, as you take competitor buyer traffic and re-direct them to your pillar content/product.
Tips:
Try to find lesser established companies that don't have a lot of content about them. Established companies have more content, so it's harder to rank for.
Be honest in your reviews. Remember, you should believe that your pillar content product is the best out there. Don't besmirch competitors simply for the sake of it.
You can employ these methods while also being ethical. Often audiences can tell when people are doing this anyway, so it's best to be as authentic as possible. There's no reason not to be.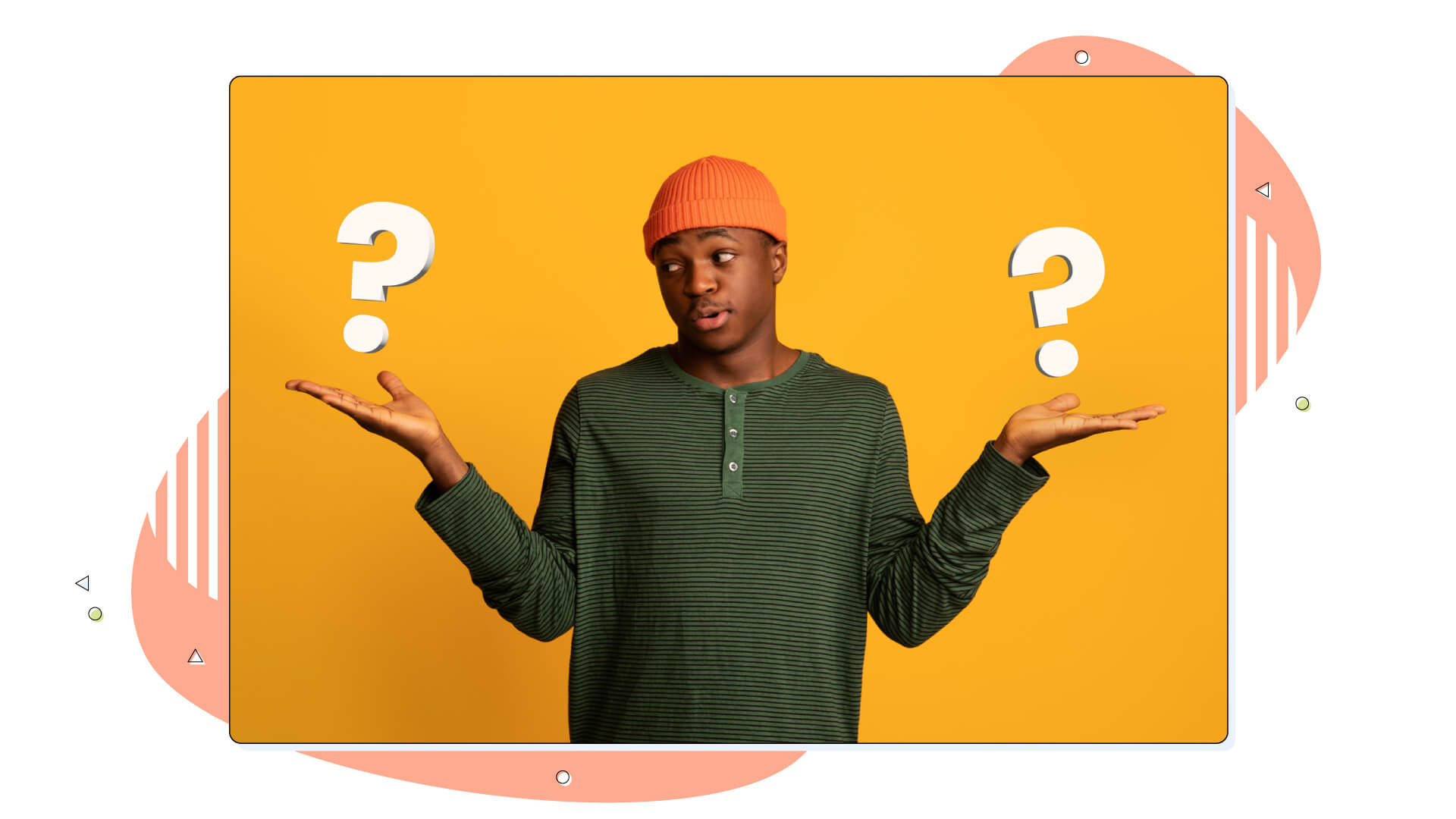 Other Key Considerations
In addition to choosing products relevant to your niche and audience, there are a few other considerations to keep in mind when promoting products as an affiliate.
Make sure that the products you choose are high quality and offer value to your audience. Promoting inferior products will damage your reputation and make it challenging to build trust with your audience.
Consider the sales cycle of the products you're promoting. If you're promoting products with a long sales cycle, you'll need to be patient and consistent in your marketing efforts.
Ensure you understand the affiliate terms of service for the products you're promoting. Some companies have strict policies about how affiliates can promote their products, and violating these terms could result in the termination of your affiliate agreement.
By considering these factors, you can ensure that you're promoting the best products to your audience.
To Wrap Up
Affiliate marketing can be a great way for beginners to get started in online marketing. By promoting products and services on behalf of other businesses, you can earn a commission on sales.
Additionally, affiliate marketing offers an easy way to build relationships with customers and clients. As you become more experienced in online marketing, you can gradually expand your affiliate business by adding more products and services to your portfolio.
With a little effort and dedication, affiliate marketing can be a great way to earn passive income online.
Author
Chris Hardy is a full-time content marketer running several niche blogs and a growing YouTube channel. A teacher at heart, Chris spent 10+ years as a professional dance and English teacher before diving into the world of online business where he made a name for himself on YouTube exposing "make money" scams. To learn more, visit: https://selfmadenewbie.com