Content marketing is one of the most cost-effective ways to drive traffic to your website. But, let's be frank here. It isn't as easy as it used to be in the 2000s – or even in the 2010s, for that matter. Today, getting your content across and read is more and more difficult due to the explosion of low-quality, generic content and our decreasing attention span.
But does this mean that content marketing is dead?
Absolutely not.
According to DemandMetrics, content marketing produces 3 times as many leads and costs 62% less than other traditional forms of marketing.
The question is, how can you create engaging content and market it, so you get the best results?
In this article, we'll share 9 highly actionable tips you can use to make content marketing work for your business and, as a result, get more traffic, sales, and customers. But first, what is content marketing, and why is it so important as a digital marketing tool? Let's address these first.
What is Content Marketing?
Content marketing is the process of creating and publishing online content. It's not entirely about sharing, but a whole branding and digital marketing agenda are behind this. Content marketing doesn't directly sell or promote a brand or a service. Still, it draws people's interest in the brand by sharing information on relevant topics of interest to a specific audience around that company or brand.
Content is a generic term under which a lot of content types fall. Whatever you view and experience online is content. It's the news articles, blogs, and listicles you read on websites and the social media copy you find on your Facebook or Instagram channels. Content also includes audio-visual information like videos, animations, and podcasts.
Content is everywhere, but it's only the content piece that's relevant to your target audience that's of any use or monetary value. It's this very concept that drives a content marketing strategy.
Why is Content Marketing Essential for Your Small Business?
Small businesses normally have a limited followers base and customer scale. They need potent digital marketing strategies and campaigns to establish their brand identity. Content marketing is a powerful force that enables them to establish a storytelling strategy. Through storytelling and sharing engaging content, while the brand's not directly selling itself, it's attracting potential customers to its website or social media pages.
In eCommerce, it's no longer about what you have to offer but how well you offer it. What matters is how well you impact your audience and express your brand's goals through appealing marketing strategies that target the customer's needs. Successful businesses now focus on how effectively they can connect and interact with their audience while delivering their brand message and achieving their business agenda.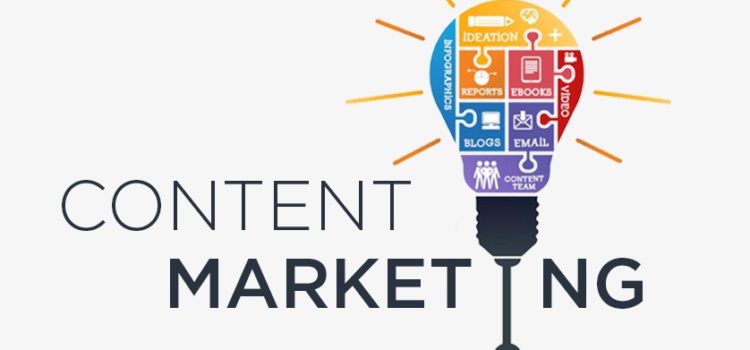 Powerful Content Marketing Tips for Your Small Business
Without further ado, let's dive right into a list of the most potent and efficient content marketing strategies that will help you engage and retain a large audience.
Determine Your Target Audience
Before streamlining a content marketing strategy, identify who your target audience is. Who do you want to consume your content? What do you think they'd like to read? And as a result of your content creation process, what do you hope to achieve from your customer? What type of CTA are you looking at? You should ask yourself these questions before you design a content brief and plan for your business.
It helps to develop the marketing personas of your potential customer and get into their shoes. This will help you understand what each type of customer would like to read or what service or benefit they would expect from your content. By this strategy, you want to individualize and personalize your content so that each persona feels it's tailored for them.
Focus on Specific Topics and Solve Real-World Problems
Your content should not be just all talk and no purpose. There should always be an end goal to it, either in the form of a solution to a problem or a suggestion that could be useful to your readers. Remember, your audience trusts you in a way for them to have subscribed to your content. Live up to your influence by practically tackling the topic and providing beneficial solutions.
Another component to focus on is the specification of a topic. Don't let your content be too generic, as it will appear repetitive and duplicate stuff that has already been published.
The biggest problem with most content nowadays is that it's too generic and only provides obvious (and already well-known) advice.
Here's how you can avoid creating content that doesn't work:
Let's say you have an online store where you sell fitness equipment. Given the industry, you'll want to create content that attracts health-conscious people, newbies who just started their 2020 weight-loss journey, and fitness enthusiasts. As such, you might want to tackle topics like
How to build more muscle at the gym
Top 5 workouts to build a better body
Three ways you can quickly lose weight
Now, all these topics are way too broad to get covered in a blog post. Entire books have already been written about them. You'll have to create an outline for each general topic and split it into smaller, more specific ideas. Let's take a topic like "How to build more muscle at the gym" and create an outline for it:
Outline: How To Build More Muscle At The Gym
-Prepare for your first day at the gym
-Build more muscle: How your body works
-5 exercises you can do to build muscle (and how)
-What to eat/not eat for maximum muscle
-How to maintain motivation for bodybuilding
Once you have created an outline, take a point from it and turn it into a blog post.
For example, "How to prepare for your first day at the gym" is a great blog post idea because it provides actionable value and insights your reader can apply immediately.
Use this strategy to create content that isn't too generic and focuses more on a specific problem/scenario. This way, your content will be more engaging and more likely to be read, shared and acted upon – which is what content marketing is all about!
Create a Variety of Engaging Content Forms
There's a lot of variety in content forms, and you can choose between long-form, short-form, and audio/visual content. Long-form content typically includes blog posts, articles, guides, etc, whereas all your social media copy and small snippets of content are considered short-form. Then, there's much appeal in audio/video podcasts, videos, and animations. Content is everywhere around us and gives shape and volume to the internet.
Long-form content is considered to be the biggest marketing tool by several businesses. According to research by BuzzSumo and OkDork, long-form content gets shared more than short-form content. But at the same time, creating high-quality long-form content takes more time and money, as it is usually longer – from 3000 to 10,000 words.
And since long-form content is a heavier investment, how do you ensure people read it?
Well, here are some tips:
Pay special attention to structure: Adding headings and subheadings to your content is always a good idea. But in long-form content, this is doubly important because it helps readers navigate your long article easily and quickly scroll to the parts that interest them. Bear in mind that headings, as well as subheadings, visually show the reader the level of importance of the following paragraphs, as they highlight key concepts and your supporting ideas.
Add media elements: Adding blocks and blocks of paragraphs is the best way to make sure very few (if no one) reads your long-form article. To make it more interesting, add charts, quotation blocks, tables, images, or embed videos—and if you have the budget, fancy illustrations. They go a long way in making your articles more readable.
Focus on making it credible: If people are to invest time in reading your long articles, ensure you have the data to back things up. This can be studies or research that support your claims, data that gives weight to your opinions and statistics that reinforce the importance of your topic and its conclusion. Don't forget to link to the research source.
Interview experts: Quoting authority sources in your articles can do wonders. Going back to the fitness equipment online store example above, you could invite a nutritionist and a fitness trainer to share their recommendations on "What to eat/not eat for maximum muscle" in a blog post on your website. You'll link to them, and they'll surely share your content on social media.
Nonetheless, using various content with a little mix of everything is the best way to get your voice and message across. Another can supplement one form of content to give more impact.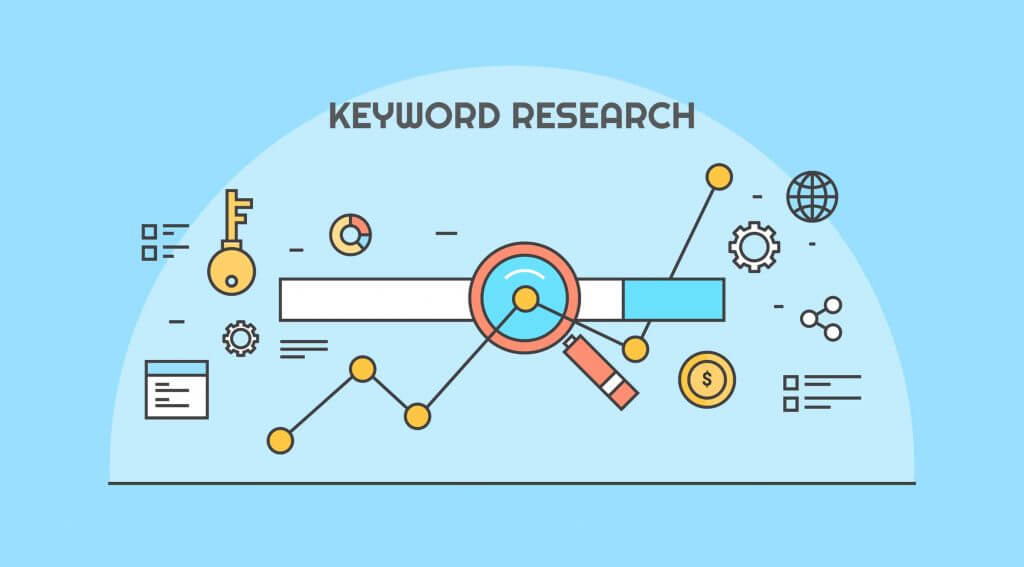 Develop a Content Marketing Calendar Based on Your Goals
Organize your content strategy according to publishing dates and a working timeline. With content, the integral point is constant uploads and fresh updates. In this drive to keep producing fresh content regularly, there will be a surplus amount to process and publish in your pipeline. You may set ambitious goals for your business's content marketing plan, but without an organized timetable, things will only be jumbled up and in disarray.
Developing a content calendar for every platform you'll use for the marketing campaign is wise. This includes your blog and social media platforms like Facebook and Instagram. Your calendar should include dates for each stage of your content marketing campaign, from content creation and visualization to reviewing and publishing. 
Promote Your Content on Other Websites and Journals
Guest posting is a great content marketing strategy to drive traffic to your own website's content.
Here's how it works:
Chances are, if you do some research, you will find an industry blog or resource that gets more traffic than you and has a target audience that you want to attract to your website.
If you do, you can email its owner/editor and pitch them with a topic or article idea that their audience will love. If you can, pitch multiple people who run the website. To find their contact info, you can go to their About Us or Team page – or use LinkedIn or a tool like Hunter.io to get in touch with the website owners directly. Make sure you choose a topic that's related to your website's content and the website's target audience to whom you are pitching. If the website editors accept, write the best article possible and submit it for publishing.
Before submitting the article for approval, ensure you get a byline or the ability to link your website to your article. This way, the people that find your content interesting will be able to visit your website for similar content.
Plus, by guest posting, you also improve your website's domain authority, which helps it rank higher on search engines.
But what if you are unable to get your guest post approved?
Well, no worries. You can post the content to your website and contact influencers who have a similar audience to yours (and could be interested in content like yours) to share it on their social media pages or link to it. Thanks to their large followings, your website will have a healthy traffic flow.
Another way to go is subscribing to platforms like Help A Reporter and keeping an eye out for media inquiries so you can provide answers and expertise. Once you find one, you can pitch your proposal to them. Over 55,000+ journalists and bloggers are there, so many exposure opportunities exist.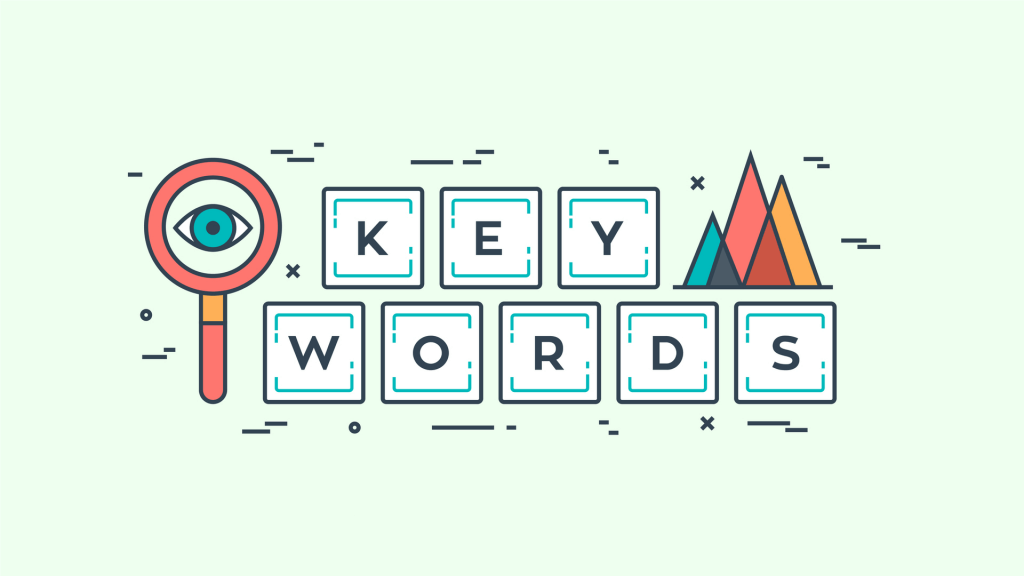 Repurpose Your Content into Social Media Posts, Infographics, Podcasts, and Ebooks
Sharing a link to an article on its own isn't very powerful – and won't get many people to click on it – especially since today's internet users are warier and warier of clickbait content and spam.
Thankfully, you aren't only limited to sharing the 'link' to your article.
Instead, you can repurpose the content within your article and share it in many ways. You can, for example, create:
Infographics: People love looking at images more than text. For this reason, you should create an infographic of your article, outlining its most important points (such as tips and information, statistics and data, and advice). Under your infographic, you can add a link to the original article from which the infographic was created.
Social Media Posts: Similar to infographics, you can create three to four graphical posts that show the most important points in your article—and share them on social media channels like Facebook, Twitter, Instagram, and LinkedIn. This increases your chances for people to like, comment and visits the article, which expands on the ideas mentioned in the social media images.
Audio Notes/Podcast: You don't have to create a podcast from scratch. instead, you can verbally speak the content from your best articles and post them as a podcast. You simply host your audio files with a podcast host and push them to iTunes, Stitcher, and more.
And that's not all. You can also turn your blog posts into slides for SlideShare, pins for Pinterest and whatever you fancy. Instead of sharing a simple link, doing this is more likely to get you new visitors.
Another great way to repurpose your blog posts is to turn them into an ebook. How you repurpose your content depends on you, but here are some strategies we suggest:
Top Blog Posts: Look at your Google Analytics dashboard and notice which posts have the best engagement. See if you can find an overarching topic and compile the blog posts into one PDF. There you have it. An ebook packed with valuable insights your previous visitors have already shown interest in is a great way to attract other visits.
Long-Form Blog Post: If you've created a very long blog post, you can turn it into an ebook, with each main subsection acting as a chapter on its own. This is useful for people who don't have time to read such a long post at once and want to save it securely for future reading.
Case Study/Research Guide: If you write data-backed articles or case studies, you can compile your most surprising (and valuable) findings into an ebook that people can refer back to.
Once you create an ebook, you can share it on social media and add it as a lead magnet in your email subscription forms. People who want to download the ebook can simply enter their email to receive the file in their inbox. Plus, you can add a call to action to your ebook, encouraging people to share the link to it on social media.
This way, your content will spread much further than a single blog post.
And even more important, a good ebook will also help position you as an industry expert, increasing your brand credibility.
Optimize Your Content Through SEO and Keyword Optimization
SEO and content marketing go hand in hand. Your content will only reach your desired audience and bring in conversions and site traffic if you utilize SEO strategies and apply them to your landing pages.
Ironic as it may sound, content is only appreciated and valued if it's optimized and is instrumental in bringing in the revenue flow. What's the point in working tirelessly churning out fantastic blogs and posts when very few people will read them?
Keyword research is the first and most essential component of all SEO. It's a process that employs strategies through various SEO tools to tap into the industry's trending topics. Through keyword research, you'll identify what people want to read and what kind of queries they generate online relevant to your niche. Instead of putting your energy into thinking of content subjects and themes in your head, do keyword research to generate topics that people want to learn about.
Keyword research is an important part of content marketing for two main reasons. It helps you:
Find trendy topics people are interested in learning more about, providing the insights you need to create more engaging content.
Improve your ranking on search engines so that your article shows up when people search using the keyword that you've optimized your article for.
Of course, the second point should be taken with a pinch of salt. Keyword research isn't enough on its own. You should also go check other SEO boxes, like backlinking, and even optimize your content for voice search.
Optimizing your content for search engines is the next step after you've created and published your content based on your keyword research. We employ different SEO practices to improve our web pages' search engine ranking.
SEO is important as it improves your content's visibility in search engines and takes it to the right audience. Research by Backlinko indicates that only 1.2% of published content online gets a 75% social share. These figures indicate that merely publishing your content is not enough for it to circulate, spread, and bring in site traffic. It has to be promoted and optimized. From among the huge ocean of content published daily, how will you ensure yours gets its right recognition and share? This is exactly where SEO comes in. It handpicks the most suitable, readable, and relevant content from this mass volume of published pieces and places them at the top of search engine results.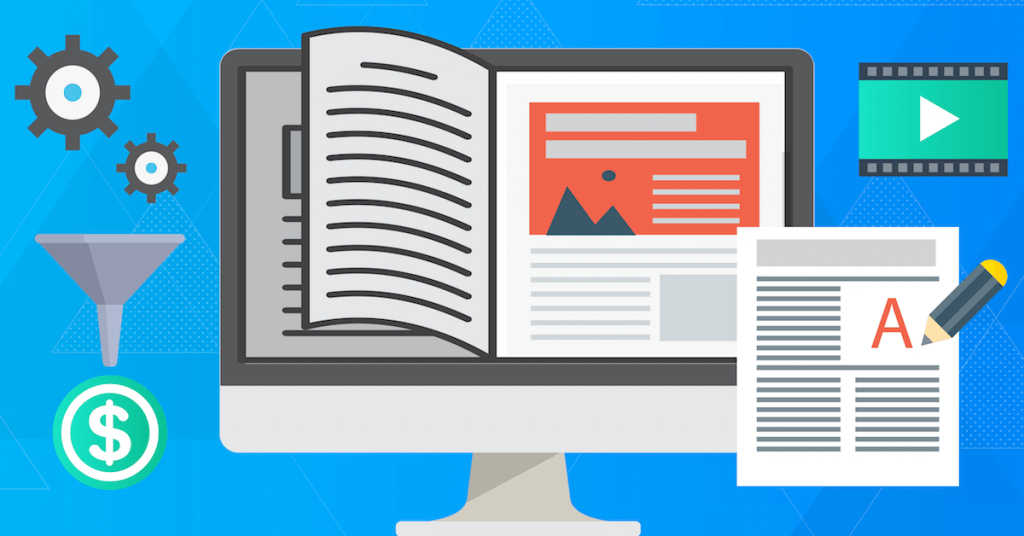 Build an Email List to Retain Your Audience
More often than not, people will forget to visit your site again, no matter how great its content is. Email marketing is one of the ways to retain the people who visit your site and love its content.
Starting with email marketing is quite easy to do.
Add a subscription form to your website asking visitors who like its content to enter their name and email address. In return, they will receive a newsletter with relevant, high-quality content. The benefit of doing email marketing combined with content marketing is simple.
Content marketing attracts people to your website. Email marketing retains those people. Then, using a series of drip campaigns, you can turn your email subscribers into actual paying customers.
And it works.
According to a report by eTail, most small businesses use email marketing as a channel for customer acquisition and retention.
To add an email subscription form, you can use a free tool like Sumo or a fully-fledged form builder like Optinmonster. Once the form is live on your website, you'll need an email marketing tool to manage your subscribers and create email drip campaigns.
Be Consistent
In the initial phases of your business, you may be high on energy and enthusiasm. You would probably have a surplus of fantastic ideas for regular content and a grip on your marketing strategy. The first few months would be great for you regarding the efforts and drive you to put into promoting your work.
Gradually, however, you may lose out on your enthusiasm when it comes to developing exciting and engaging content and then promoting it. This downhill pattern will reflect in the quality of the content you develop, which will be too easy for your readers to detect. As a result, you may risk losing your readership. You may also not get your work across to your desired audience once you don't promote it with the same vigour and dedication.
Be consistent in your content publishing and marketing efforts to avoid such a slump. Don't lose sight of the quality of your content pieces, and definitely don't prioritize quantity over quality in the zest to publish more over time.
Content marketing is an ongoing process that doesn't work in chunks or blocks. You have to keep at it day after day. Putting together great pieces and publishing them is just the beginning. The effort you put in, and all the steps you take after your work gets published become part of your content marketing strategy. To ensure you don't burn out on your marketing ideas and efforts, stay abreast of all marketing trends online, be active in social media forums and keep a tap on industry resources like blogs, magazines, and journals. Make a pool of marketing ideas and strategies with current industry trends and top queries. You can draw inspiration for your content marketing campaign from this pool from time to time.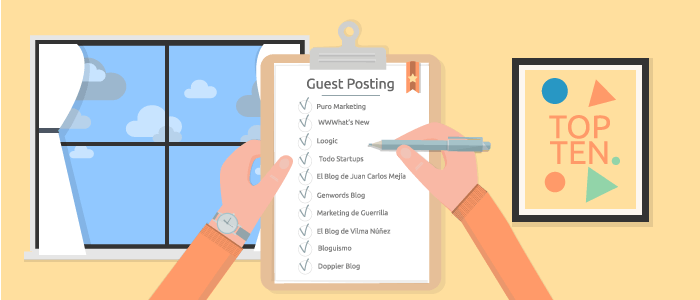 Bonus Tip: Experiment With Paid Advertising
As you can see, content marketing is a long-term game that can bring in results and leads if done right. If you want to jump ahead and directly get in front of an audience, you can try advertising your content – and your website – on popular marketing channels such as Google Adwords and Facebook Ads.
Of course, paid advertising gets your content in front of people faster but will require a significant sum of money.
In the end, we recommend you try advertising, along with a sustained traditional content marketing strategy, as, in the long run, it is still one of the cheapest and most effective ways to get traffic to your website.
Have any tips you'd like to share? We'd love to hear what worked best for your content marketing strategy.