We're sure you've heard of both WordPress.com and Managed WordPress hosting. You may already be using one hosting solution and are now considering exploring the other to determine if it's worthwhile or just another addition to an already overwhelming selection.
Our guess is that you started with WordPress.com – just to check out what the buzz was all about – then you discovered HostPapa's Managed WordPress offerings.
The truth is that WordPress.com was the starting point that got us into WordPress – at least for many of us.
As you learn more about web hosting, you'll realize there are plenty of hosting solutions like Shared hosting, Managed WordPress hosting, and VPS hosting, each with its own set of features and limitations.
In this HostPapa article, we're shining a spotlight on two prominent players: WordPress.com and Managed WordPress hosting. We'll analyze their purposes and determine which one is best suited for your WordPress site!
What Is WordPress.com?
WordPress.com is a popular entry point into the world of WordPress and website creation.
It offers a user-friendly environment that appeals to beginners and bloggers looking for a hassle-free way to establish their online presence.
With WordPress.com, the initial setup is super fast and acts as a hosting provider too, eliminating the complexities often associated with managing a website. You create your account and immediately start customizing your website.
This platform provides a straightforward approach that caters to individuals who may not be tech-savvy or who prefer a simplified website management experience.
This is a great choice for people who want to create a personal blog without getting bogged down in complicated technical details.
However, these advantages have both positive and negative effects. While WordPress.com is accessible and convenient for new WordPress users, it does come with certain limitations.
Customization options are restricted compared to more advanced hosting solutions, limiting your ability to create a unique and customized website design. Furthermore, plugin usage is limited on WordPress.com, which means you might miss out on additional features and functionalities that can enhance your website's capabilities. Even some of the essential WordPress plugins are missing from WordPress.com.
In essence, WordPress.com serves as an ideal starting point for beginners and bloggers who prioritize ease of use and quick setup. If your goal is to get a basic website up and running swiftly, this platform could be an appropriate choice.
However, as your online ambitions evolve and your needs become more sophisticated, you might find the limitations of WordPress.com constraining.
Here's a quick recap of the pros and cons of using WordPress.com:
| | |
| --- | --- |
| Pros | Cons |
| – Easy to get started | – Only suited for blogs and small websites |
| – Affordable | – Limited customization |
| – No tech knowledge is needed | – Limited features |
| | – Limited plugins |
| | – Limited support |
| | – Additional features at a cost |
Managed WordPress Hosting: The Most Advanced WordPress Hosting
The next big step in WordPress hosting is definitely 'going Managed.' This enhanced type of web hosting offered by many web hosting companies revolves around our favourite CMS and provides a more holistic experience for demanding users and small businesses.
Managed WordPress hosting isn't just about providing a space for your website to reside; it's about offering a carefully curated environment where performance, security, and scalability take center stage.
In short, Managed WordPress hosting ensures the following:
Increased server resources from shared hosting
Performance optimizations
Elevated security
Added scalability
Let's get to those in more detail.

Managed WordPress Hosting: A Staple of Performance
So one of the standout features of Managed WordPress hosting is its commitment to performance optimization. 
Your website is positioned on infrastructure designed to deliver lightning-fast loading times, ensuring that your visitors have an exceptional browsing experience. This is done by clever use of content delivery networks (CDN), web caching, and other performance optimizations (image compression, for example). 

This level of website speed is crucial not only for user satisfaction but also for search engine rankings. Google's approach is clear. If your site loads fast, it helps appear higher on its search results.
Increased performance is only one of the many features that come with Managed WordPress.
Another critical aspect we find in the most reliable Managed WordPress hosting solutions is elevated security. 
A web hosting provider understands the importance of safeguarding your data and your visitors' information. That's why Managed WordPress hosting providers include robust security measures, from real-time threat detection to regular malware scans, all working behind the scenes to shield your website from potential vulnerabilities.
This type of security is a no-brainer for eCommerce websites as it provides the best protection possible for their personal data, like credit card numbers and shipping addresses.
Scalability is where Managed WordPress truly shines. As your website grows, server limitations won't hold you back. This feature is greatly improved by our revamped Managed WordPress hosting solutions that blend the line between shared hosting and VPS, giving you even more flexibility than before.
And even when your business skyrockets, you can go for a Fully Managed or Unmanaged VPS hosting to bolster your career.
WordPress.com vs Managed WordPress Hosting Pros and Cons
Moving on to the fun part, comparing these two WordPress hosting options brings a few interesting results. We've broken down the key differences across various aspects to gain a complete overview.
Customization and Ease of Use
Managed WordPress grants you a level of control that surpasses the confines of WordPress.com – by a lot. With Managed WordPress, you have the flexibility to fine-tune your website to align precisely with your vision. You can edit core WordPress files and even change options hidden deeply in the .config files.
Customization isn't just limited to themes; you can delve into intricate design details, ensuring your website truly reflects your brand identity. WordPress.com, in its free plan, pushes the original version of the CMS without third-party themes.
Users must buy premium plans like Premium or Business to unlock more features and customization options. This often exceeds the price of a reliable web host that doesn't charge you for sales commissions!
Ease of use is generally a sector that WordPress.com wins compared to the Managed WordPress hosting plans.
However, being fully managed, Managed WordPress hosting is just as easy to start with as it comes pre-installed when you create a brand new account. This ease of use is a crucial aspect of what makes Managed WordPress a compelling hosting option for both web developers and beginners.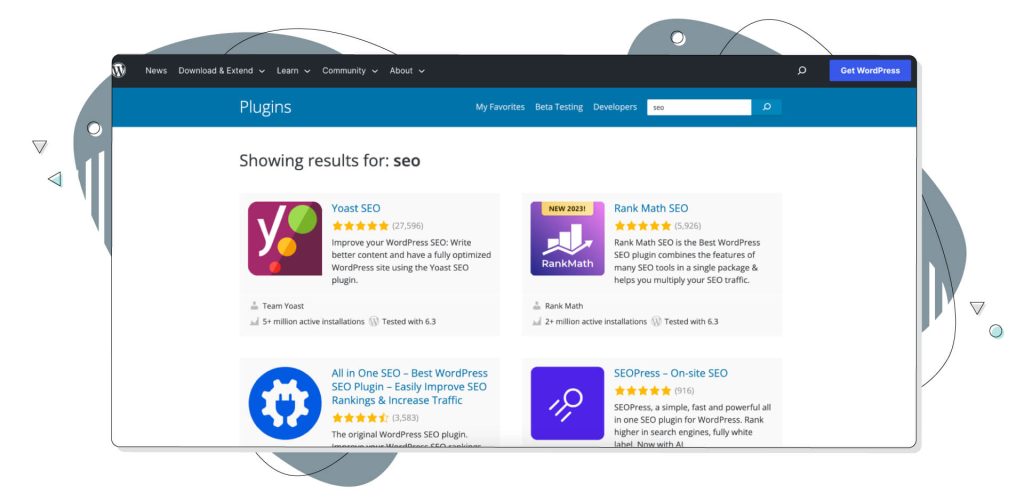 Features and Plugins
Managed WordPress supports an extensive array of features and plugins, enabling you to enrich your website's capabilities. The plugin support is practically limitless, and you'll have complete control of how many plugins you can install on your site.
Unlike the heavily restricted plugin usage on WordPress.com, Managed WordPress opens the door to a broader range of tools. You can even use a plugin you developed yourself!
Whether you need eCommerce functionalities, social media integrations, or specialized SEO tools, Managed WordPress equips you with the resources to create a dynamic and engaging online presence.
SEO and website traffic analysis will come only after getting the $25 per month plan, so you have a cap on your WordPress website.
Access to plugins will cost you $25 USD per month – a steeper price than our $19.95 per month price tag for our most affordable Managed WordPress hosting solution. Remember that the Managed WordPress hosting cost (or any managed hosting in general) is usually higher than shared hosting.
WordPress.com also likes to display ads in its free version. While these ads might be personalized to your visitors' liking, you don't have control over them. On Managed WordPress, ads depend on your theme and setup – you're free to leave your site without ads or monetize your blog however you want – no questions asked!
Performance and Security
Security and performance are paramount for any website that aims to reach the top, and Managed WordPress excels in both arenas.
Managed WordPress hosting providers go beyond the basic security measures of WordPress.com, with the latter only including brute force detection on its free version.
It incorporates advanced security, such as regular malware scanning and real-time threat detection. This fortified security architecture continues with the included Web Application Firewall (WAF). This proactive approach ensures that you'll be alerted whenever malware or malicious code tries to reach your website.
In addition to these, Managed WordPress includes a free SSL certificate to secure the website and its visitors. Last but definitely not least, it ensures that your website and your visitors' data remain safeguarded against evolving cyber threats.
Support
Having every option unlocked means more potential questions arise from beginner customers.
Both Managed WordPress and WordPress.com users will have questions sooner or later, so incorporating a team of WordPress experts to help is a must. It's a way of providing an excellent customer experience.
WordPress.com lags behind the Managed WordPress competition for a few reasons. The most significant one is that there are thousands of WordPress websites, so delays in prompt response will have to be expected.
On the other hand, a dedicated support team on Managed WordPress and the support articles on a Knowledge Base can save the day when you're looking for solutions to your issues.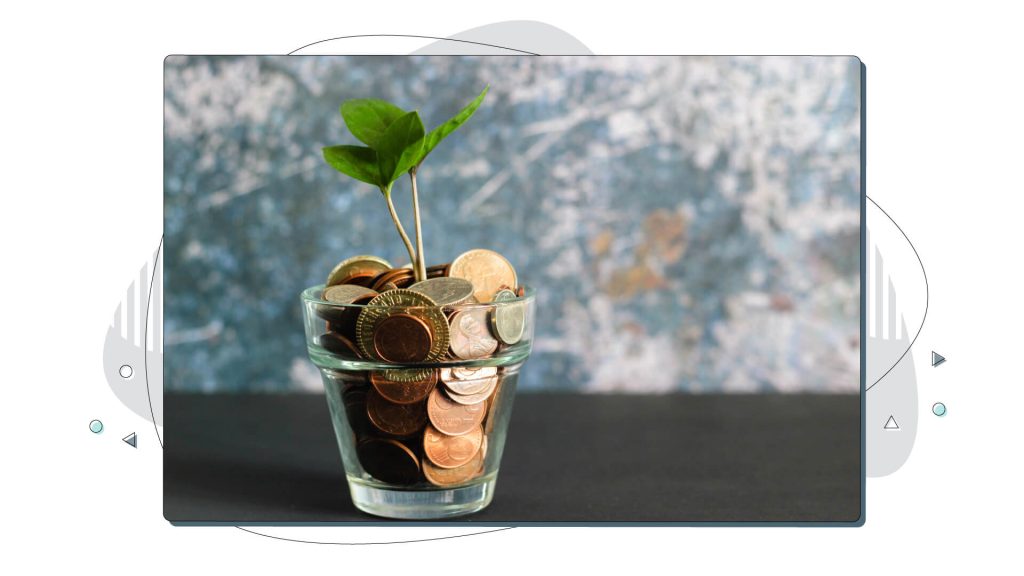 Cost
When it comes to cost, most individuals opt for the free version of WordPress to simply get a glimpse of the content management system. This can be both good and bad since most people immediately realize that WordPress.com is quite limited and that they'll need to upgrade to a higher-tier plan to enjoy more features. 
It's worth noting that the most commonly chosen plan on WordPress.com costs $8 per month, but it comes with significant limitations.
On the other hand, our Managed WordPress version costs only $19.95 per month and offers numerous features, as well as a fully managed space to host your new website.
When we switch to Managed WordPress, we realize that the choices available are more varied and comprehensive. We can easily visualize all the features mentioned above with a brief table:
| | | |
| --- | --- | --- |
| | WordPress.com | Managed WordPress |
| Ease of Use | Excellent | Excellent |
| Control | Limited | Full |
| Features | Basic | Advanced |
| Plugins | Limited | Unlimited |
| Security | Basic | Improved |
| Performance | Good | Excellent |
| Support | Basic | Dedicated |
Lack of Customization and Plugins: The Biggest Limitations of WordPress.com
Most users creating their first website aim to create an engaging, and most importantly, a unique user experience.
This is the biggest drawback of WordPress.com, as the hosting plan that costs only $8 per month lacks deep customization options. On the free version, things are even more limited for potential WordPress users. There's no plugin support which means limited functionality that can be undone only after shelling out $25.
With that in mind, we can safely say that both lack of customization and plugins is indeed WordPress.com's biggest flaw.
Conclusion
With all of this in mind, who is Managed WordPress for?
It's for those who refuse to settle for mediocrity; for individuals and organizations that value control and performance. It's for small businesses that understand how a robust website can impact their brand reputation and bottom line.
Apart from individuals needing extra features, picking the fastest Managed WordPress host is ideal for businesses that rely on WooCommerce and build their eCommerce store.
You're not bound to use a single eCommerce platform or set of plugins, and you can choose from a vast collection of single-vendor or multi-vendor plugins.
When using the best Managed WordPress hosting, you can migrate to another hosting platform if you prefer. However, migrating to WordPress.com can be a bit complicated. You must export your configuration, posts, comments, and other data and then import them into your new installation.
Ready to try our Managed WordPress solutions? 
Have you enjoyed this post? Hop over to the HostPapa blog to read more articles like this one!