Just like every house on the planet needs a piece of land where it will stand, every single website on the internet needs a space where it will be 'hosted.' Consider this space the equivalent of internet real estate, where all data on the website will be securely held.
VPS (Virtual Private Server) is a web hosting service that acts like a 'private space,' where you can host your website and all its content. It's virtual, implying that it's online, and it's private, implying that it's specifically for your website and not shared by anyone else.
The best way to think about VPS is to view it as a 'private room' for your website on the internet, available to host all of the content & data on your website. A VPS also 'serves up' your website when someone searches for it online. Just like opening a door when someone knocks on it!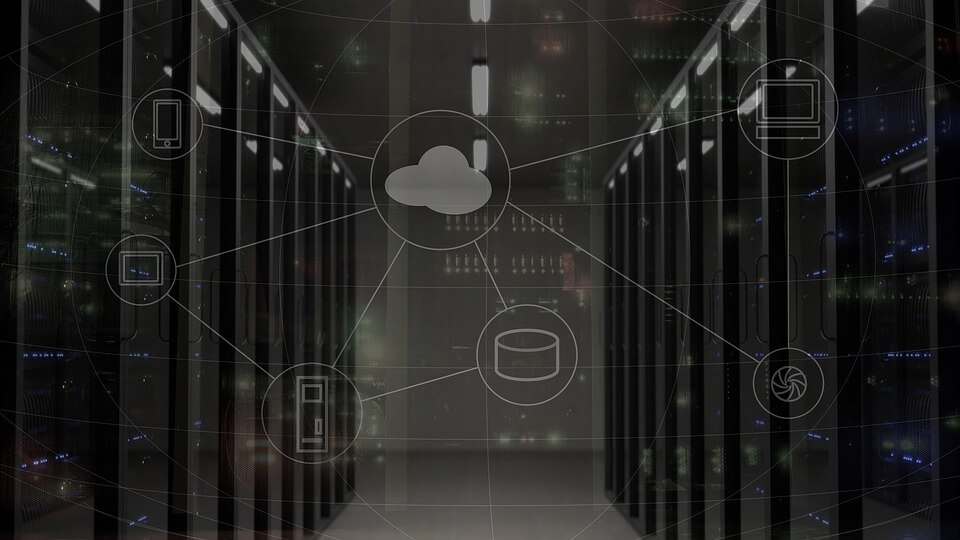 In this article, we'll cover everything you need to know about VPS hosting. Consider it your one-stop shop resource for:
This article will be particularly useful if you're a small business owner or technology professional looking for a web hosting service to build a new website. You'll learn what happens behind the scenes of an up-and-running website, so you can make an informed and intelligent decision about hosting it.
Let's get right into it!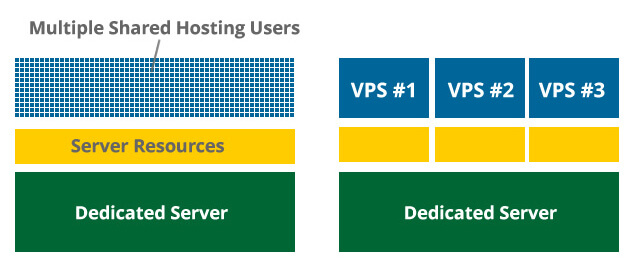 How Does VPS Hosting Work?
VPS hosting works through 'virtualization technology.' Simply put, virtualization technology enables the division of one server into multiple individual private servers.
Each VPS is like an independent private room within a massive house. Each room can be used independently by individual users/websites, without the need to share any 'rooms.'
What this means is that each website will have access to its own RAM, storage, bandwidth, etc., without being affected by what happens to the other 'rooms' or VPSs.
On the other hand, shared hosting is when your website is hosted on a shared server, utilizing common resources and capabilities across multiple websites.
Is VPS Faster Than Shared Hosting?
In shared hosting, many websites share a single server and all the resources, so if there's a website with a LOT of traffic, your website will be slow and will not have as many resources available.
A Virtual Private Server is for websites with high traffic, while shared hosting is best for blogs and small business websites. Summing up, a VPS is faster than shared hosting.
When & Why Should You Choose Virtual Private Server?
If you think about it in the context of a VPS being an independent room in a hotel, and a shared server being a large dorm room with bunk beds, you'll soon realize when you should choose which one for your website
You'd choose a bed in a dorm room when you're looking to save costs, and share common resources, and you'd choose a private room when you need independence, scalability, privacy and quality living.
Similarly, you'd choose a VPS when your website needs a dedicated server, allowing it to remain unaffected by the occurrences of surrounding websites. You get resources dedicated to your website, allowing you the ability to scale at your wish.
You'd choose a shared server when you want to save the costs of hosting your website, and you're okay with sharing RAM, space, speed, bandwidth and other capabilities. When deciding the way to go, we recommend looking into the different operating systems available for shared hosting. One aspect worth considering is the overall enhanced security of working with the best Linux hosting.
It all makes sense, doesn't it?
Let's first talk about why you should choose VPS hosting as a web hosting service:
Security: Your website is obviously more secure with your own private server. If you'd like protection from viruses, bugs, or privacy attacks, choose VPS.
Speed: Your website is bound to work faster on a VPS. With dedicated server resources to its benefit, it builds a very conducive environment for the website to work speedily, with fewer technical glitches and hiccups that usually slow the speed down.
Enhanced Customer Experience: Building on the above 2 factors of speed and security, your customers would inevitably get a better customer experience if your website is on a VPS. Navigation will be smoother while preventing various errors from happening.
More Control: With your website hosted on a VPS, you'll have additional control over your "dedicated" server/hosting settings, enabling you to adapt to customer needs effectively.
Payments Compliance: If you're building or hosting an online store, you need to make sure your customer's payment details are completely secure and need to pass a PCI (Payment Compliance Industry) check. Being on a VPS will help with passing the check.
To understand this from a business perspective, if you're a small business owner, for example, a plumber who has a website that gets little traffic, primarily just to showcase your services and contact information, shared hosting would work better. It's cheaper, with pricing usually being between $3 & $10 a month, and you need no technical skills to manage your server.
With shared hosting, you wouldn't have to worry about the security of your server, or anything to do with its administration, as your hosting provider will be responsible for all of that. This frees up your time to focus on your business!
But imagine if you're a large eCommerce business selling hundreds of products online. You'll receive large traffic on your website, with people paying online to buy your products. In this scenario, shared hosting would be highly inappropriate, and VPS hosting would be absolutely necessary!
Given that we're focusing on VPS Hosting for this article, let's now look into which VPS service provider you should choose from the range of options out there.
How Should You Decide on a VPS Hosting Plan Provider?
This is an important decision as you will determine where your website will essentially be 'living' on the internet. Taking important factors into consideration and understanding what's important to you is the key to making the best decision.
Here are some key factors you should consider:
Cost: Before you choose a VPS hosting provider, consider how much they're charging you and for what. Hosting costs are usually charged ongoingly, so it's essential to know where your money is going. Usually, you're charged for the amount of space, bandwidth, speed, backup & security and other benefits your hosting provider may give you.
Reviews: This is a great way to look into existing feedback VPS providers are getting from customers. Go through online reviews and even call the hosting provider with any questions you may have for them. This is the best way to check which one is responsive, transparent and patient with their customers.
Reliability: Just like all servers, VPS can have downtime too. You should look for a VPS that offers maximum reliability through minimal downtime. One way to check this is through online reviews, and the other is to test the VPS by signing up for a dummy website. This is a great way to 'test-drive' your VPS hosting service and determine whether it would be a good fit for your 'real website.'
Services, Resources & Capabilities: Inevitably, you should ask your VPS provider about all of the benefits, features, resources and capabilities they can offer you. Look for their 'add-on' features, too, to figure out additional services you could buy through them for a comprehensive hosting experience. You need to feel like your VPS provider is a 'partner,' not just a vendor, as you'll be heavily dependent on them for your site's reliability. Make sure they're interested in your growth for the long term!
Customer Service: This is almost like your 'lifeline' when choosing a VPS hosting provider. When things go awry, you need the assurance that you'll be looked after and can reach out for help immediately. Check if your VPS hosting provider has 24/7 online chat support or a call centre you can call in case you need help. It's like having access to a 24/7 doc in case you fall sick, which is an absolute must!
Managed Vs Unmanaged VPS Hosting: This is another important consideration factor since it determines your VPS provider's scope of service. Under unmanaged hosting, your managed VPS hosting provider is only responsible for ensuring your VPS works and is connected to the network. Under managed hosting, your VPS hosting provider needs to look after many more things, like the server's security, reliability etc.
So if any problems pop up, your hosting provider will fix them for you under a managed VPS hosting service, but not under an unmanaged hosting service. It's very handy to have!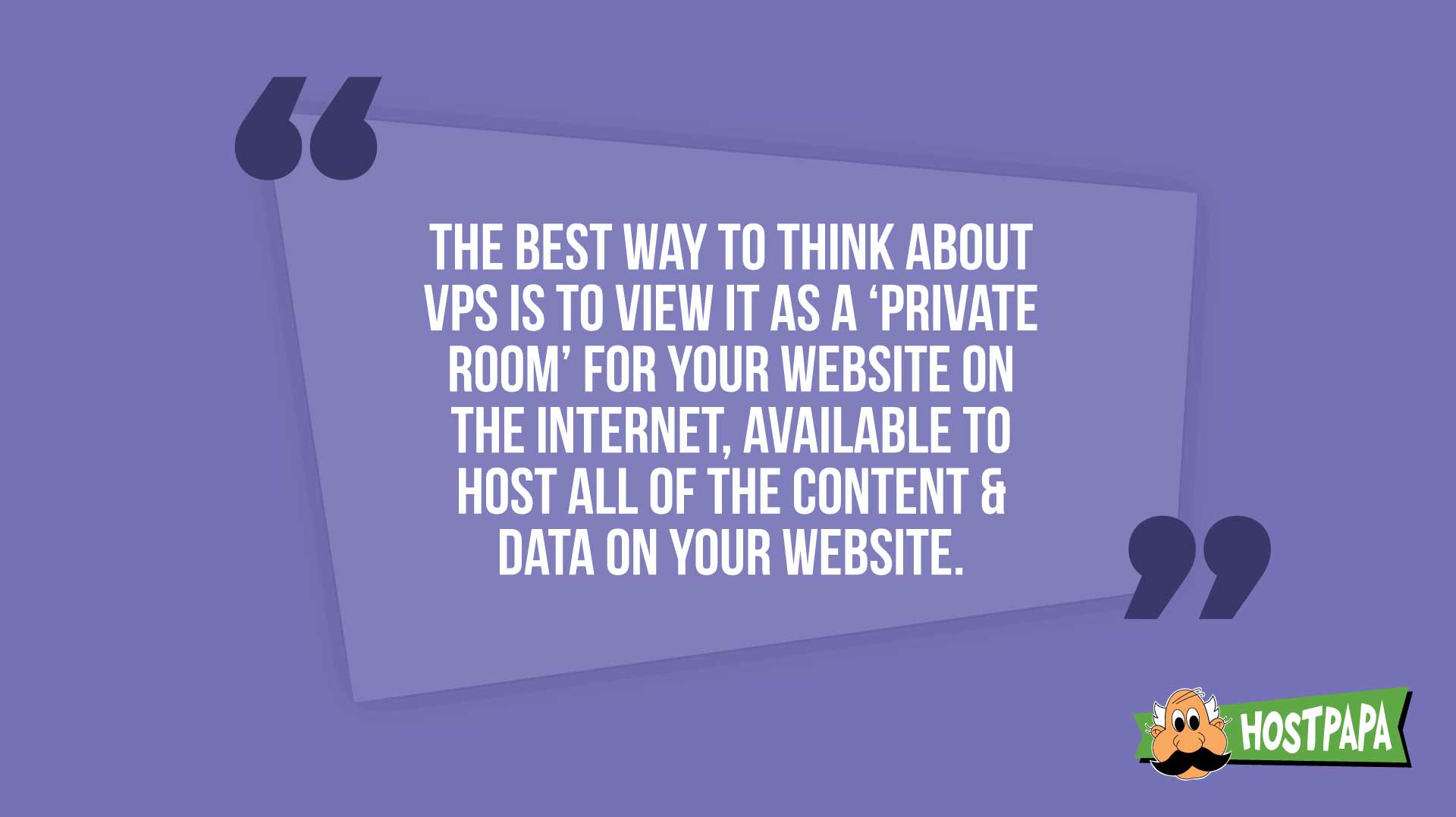 Linux/Windows: If your website is built on windows tech stacks, like ASP.Net, you need to choose Windows VPS hosting, and if your site is built on Linux technology, you need to use Linux VPS hosting. This is about the compatibility of the technology that your site is built on with the VPS Hosting provider. Always check with your hosting provider if they're compatible.
Flexibility: Since VPS hosting providers charge an ongoing fee for their service, you must evaluate how flexible their service or contract is. Can you exit the subscription if you're not happy with the service? Can you upgrade easily without losing any data on your website? How does your VPS hosting provider support unforeseen or unexpected traffic to your site? These points should not be overlooked.
Quality Of Hardware: Your VPS is essentially working on a very powerful and big computer. The better hardware quality your VPS provider has, the stronger the performance will be. You should ensure your VPS hosting provider is investing in the latest tech, like highly stable hard drives that can 'take the load' of lots of content and data, and excellent processors for speed and reliability. Ask them which one they're using and how often they upgrade their hardware to learn more.
Wrapping it Up
It's always best to know what VPS is and how it works so you know what to choose. Evaluate your unique needs, your website requirements and your budget to find a provider that's perfect for you. Knowledge is power when it comes to technology; hopefully, this article empowers you with what you need to know to make the best decision.
Are you considering getting a VPS hosting plan? Do you have any questions that we didn't cover? Leave us a comment; we're happy to help!