Many bloggers and small business owners have been where you are right now. Unsure where to start searching for "how to start a website"? Building a website is much easier than you might think, and not every project needs a web designer.
Nowadays, there're options like website builders, freelance web designers that won't break your bank, and easy-to-use platforms like WordPress that can lift this tiresome task of making a professional website.
This article will go over the process of creating your own website in eight simple steps. We'll start with some cautionary advice about proper planning, easing into the web hosting options, domain names, content management, and site design.
We'll then continue with a brief discussion on how to add the best content and some recommendations of helpful website plugins you can use. We'll wrap up with tips on how to attract site visitors.
Do I Need Technical Knowledge?
The process will seem like a mountain if you need a new website without prior knowledge of creating one. A website builder removes the need to learn any web-oriented language like PHP, JavaScript, CSS or HTML; everything is done through a drag-and-drop editor.
All the other platforms like WordPress or Joomla, and Drupal, for instance, will put you in the driver's seat, and that's not all that negative. Being in complete control of your website yields better results, and this way, you can better position yourself against your competition.
Technical knowledge is a welcome feat for everyone who wants to start a website, while the "how much" depends on the website's purpose.
A small business website that displays products and a blog page are simple projects, and you only need to know how to choose a reliable web hosting provider, how to upload your website's files on the internet, and a domain name.
1. Define What Your Site Is For
When a small business first creates a website, it's common for the owner to underestimate or overestimate the role the site will play in their business. As a result, they might have to upgrade their hosting plan within the first few months, or, for a while, they pay for a level of hosting service they don't need.
The time to figure out your site's purpose is before you select a hosting plan.
Many retail websites will need to conduct eCommerce transitions, but it's not a given – some may be promotional sites geared toward driving traffic to brick-and-mortar locations. A blog site and an online store will have different requirements, for example, web storage or potential databases on the server. Some online stores will never need to support more than ten product pages, while others will need to catalogue thousands of products. Saving these will require a web hosting plan with more features than a simpler one.
Regarding blogs, remember that one that hosts a massive amount of video/imagery will require more server resources than one that hosts a handful of text posts.
Determining how your site will function as part of your business is essential in creating a new website. Hosting providers create packages and set rates based on server resources, considering factors like storage and bandwidth requirements. The site's intended use should also influence your decisions in the following steps.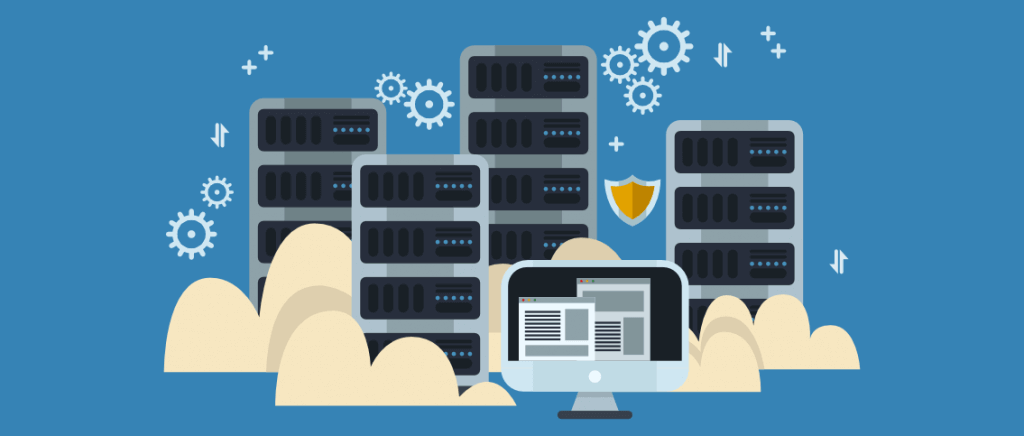 Image credit: CDS Design
2. Select the Right Hosting Plan
When shopping for a hosting provider, you'll encounter a competitive marketplace, with many companies vying for your business. Factors like technology, monthly rates, and customer service have become paramount differentiators that help customers choose the right provider.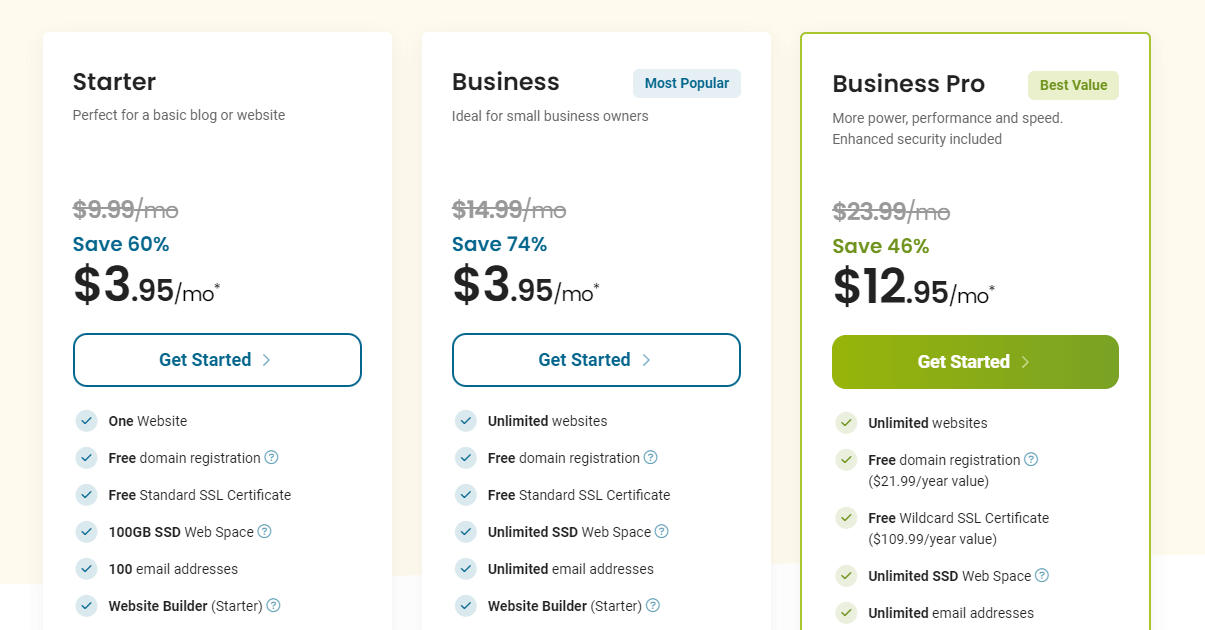 Here's a list of things you should expect when looking for a web hosting plan:
The provider should offer a range of plans to meet different needs.
There shouldn't be any setup fees.
Some web hosting providers offer a free domain name with every web hosting plan. While the cost is minimal, a free domain is always welcome.
The provider should offer free tools for building a website and a control panel for site management.
Popular CMS like WordPress should be fully supported.
Hosting plans should be supported by high-performance servers to ensure optimal website reliability.
Customer service should include email and phone support, ideally 24/7.
There should be an option to use a simple website builder to take your first taste of creating pages and your first website.
Custom domain email addresses, support for multiple domains or sites, dedicated servers, disaster recovery, enhanced security options, and other advanced plan features should also be available.
Sometimes, business owners opt for a more advanced hosting plan because they require dedicated server access.
The least expensive hosting is provided using shared servers, where many websites run on one computer system. With shared hosting, there is limited access to server resources and restrictions on the applications you can run. Plus, site performance can suffer if the server load becomes too high.
An affordable option that helps businesses avoid the limitations of shared hosting is VPS hosting.
VPS stands for Virtual Private Server. A dedicated virtual machine ensured full access to the server's capabilities, providing fast, reliable performance.
Read our blog if you're looking for a full-on guide on choosing the best web hosting provider for your business. It states all the necessary information like what a web hosting provider can do for you, the available web hosting plans and how to better protect your website from malicious intent.
3. Register a Domain Name
A crucial part of any website is its domain name. Although it's associated with a website, it's not a permanent connection, and you can transfer it to another website if you desire.
A domain name is like giving your website a friendlier name instead of a plain IP address which is hard to grasp.
Every website has an IP address, its official identifier on the internet. When your website is created, your site's IP address will be associated with the domain name you purchase. If you buy a different domain name in the future, it'll be easy to redirect your website to the new domain.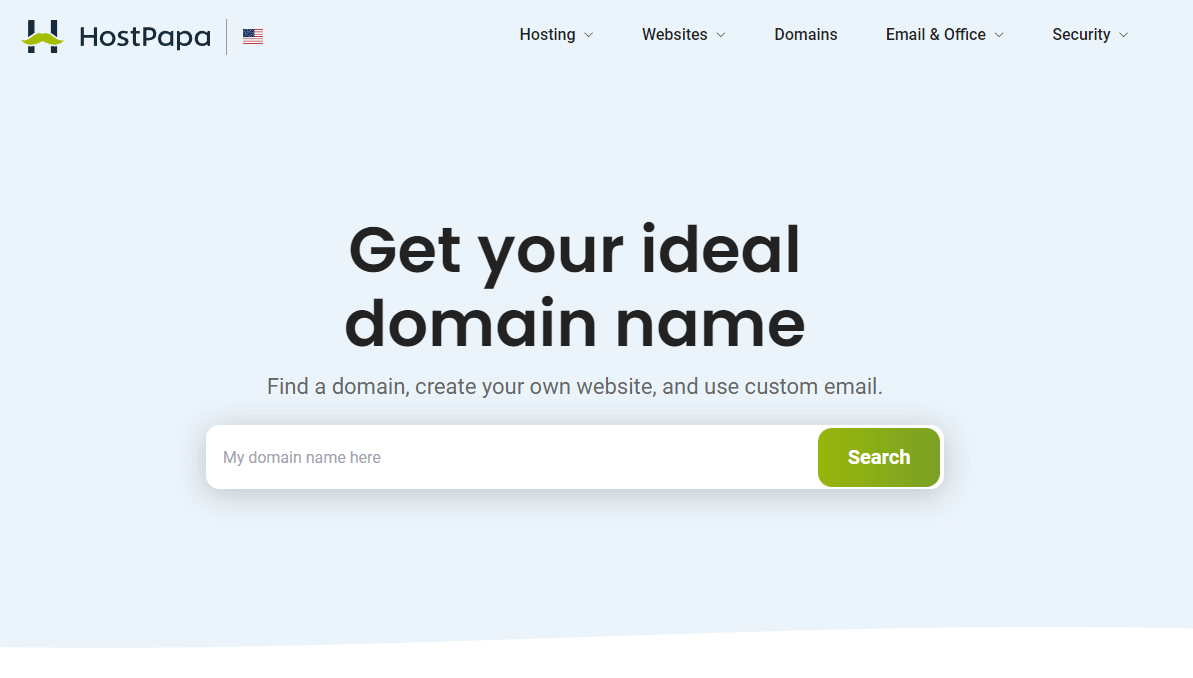 The seller (registrar) will typically be a web hosting company when you buy a domain name. You can gain exclusive access to a custom domain name that suits your business for a small fee. You can opt for a popular extension, like .com, or choose a newer extension like .club or .shop.
The domain name is vital and integral to your company's brand image. So you must put a lot of thought before you buy your site's domain name.
You can get a domain name for free, but it's not a good idea. Website building companies like WordPress and Squarespace will let you use a subdomain like yoursite.wordpress.com. Still, a business might not be taken seriously with that domain, so investing in your own custom domain is substantial.
4. Choose a CMS
It's not advisable to manually manage your website contents using HTML, CSS, and scripts – not when you can use a CMS (content management system) like WordPress.
This open-source platform is so versatile; it can power all sorts of websites – from blogs to online stores while you can optimize it for search engines easily with the help of a few plugins.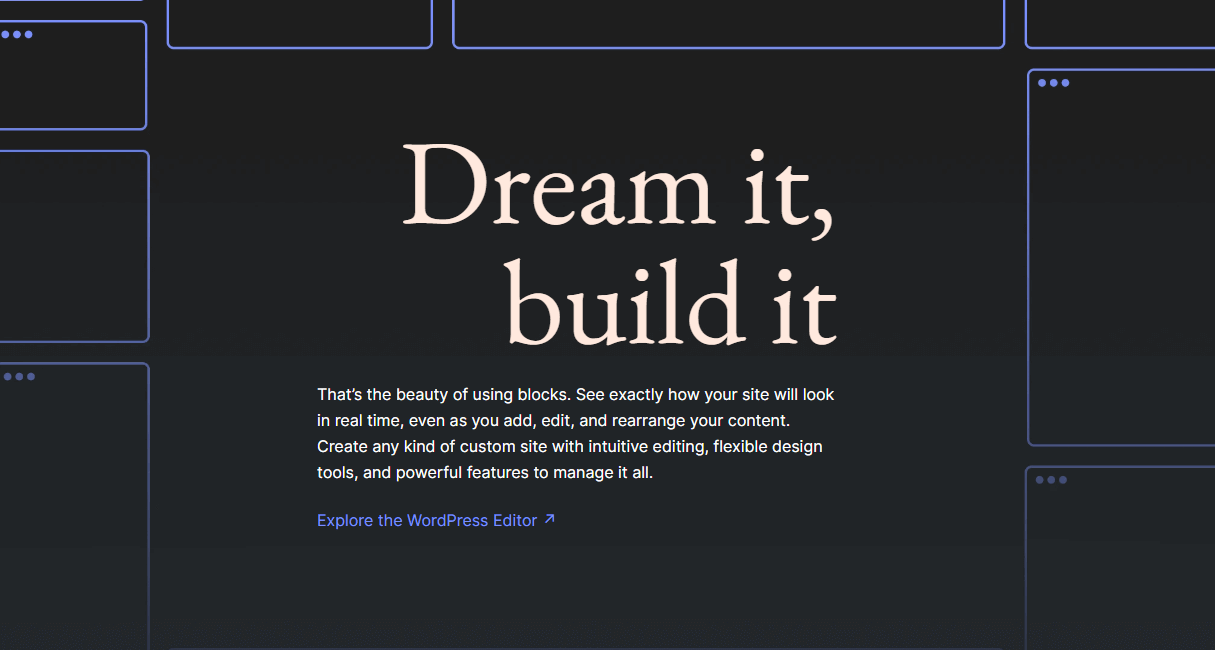 You'll want to use a website builder if you create and manage your site without a CMS. There are excellent options that include professionally designed templates, so even without any experience, you'll be able to create a good-looking site that works on all devices. One famous example is the Wix website builder, but there are more than enough options to choose from.
Website builders have most of the search engine optimization built so you can freely focus on creating your content.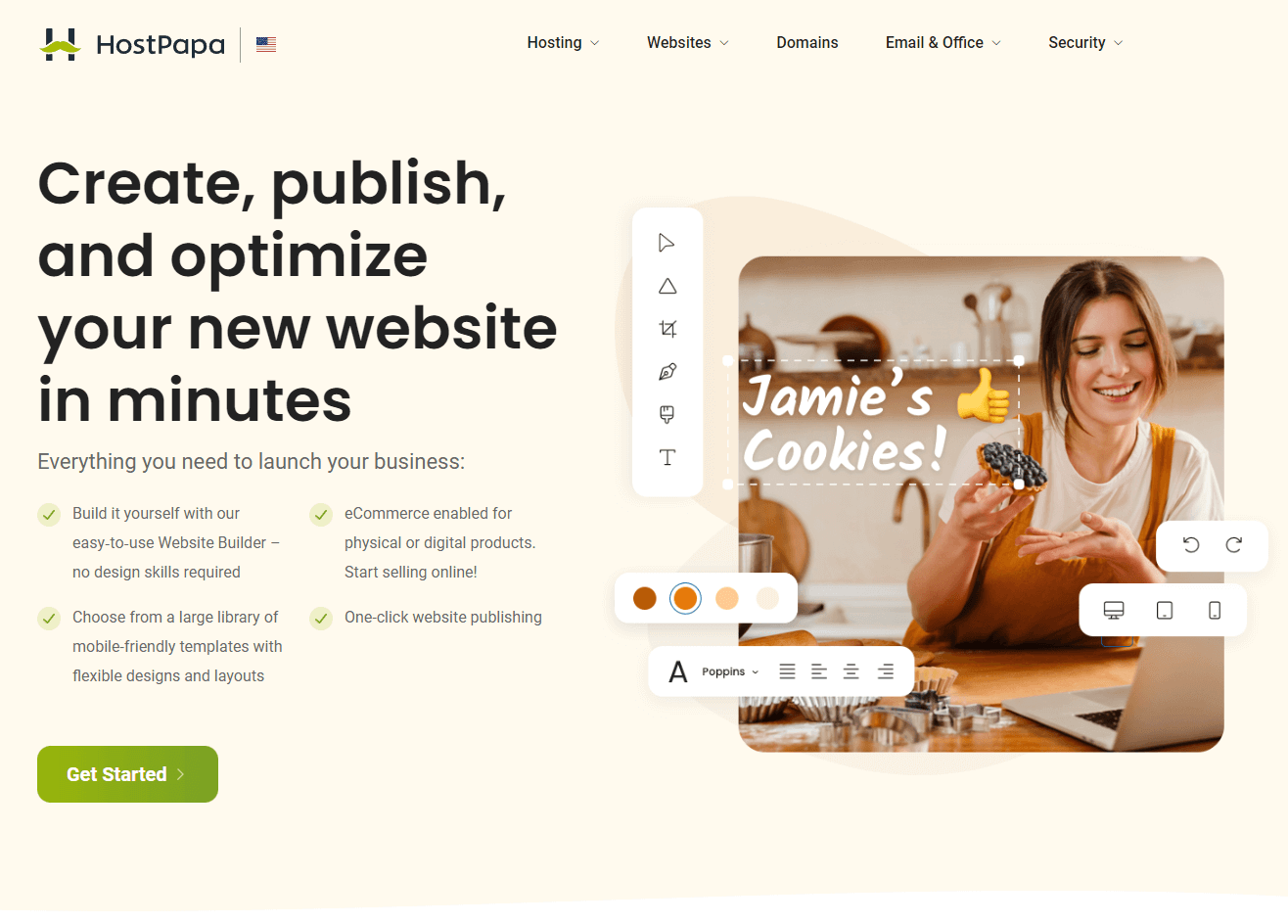 Millions of websites worldwide, some owned by notable companies, are hosted with a CMS like WordPress, Drupal, or Joomla. Hosting with platforms like these is easier to manage, offers tons of flexibility, and delivers performance that meets the needs of small business websites, eCommerce sites, blogs, or an entire enterprise.
When you choose a CMS-based hosting package or a managed WordPress hosting plan, you can expect boosted performance from servers that have been optimized for the platform. That means high reliability and fast page load times. Plus, most CMS have built-in security and monitoring capabilities to ensure your data is safe.
5. Design Your Site
Every website owner wants an attractive and functional website that engages visitors and makes them return. But when a novice jumps into the world of website design, things can go wrong fast, with wild fonts and retina-burning colour schemes coming into play.
It's essential to keep it simple at first. Your site needs to be highly readable and easy to navigate. A straightforward design can significantly increase a site's usability. We have guides explaining the first steps you need to make when designing your website, so there's no need to get lost online.
Select a Theme
Whether using a website builder, a CMS, or designing without help, your site will need a theme. It determines the site's general layout, including banner image size and placement, colour scheme, the location and appearance of text, fonts, and other design elements.
Using a CMS, you'll start with a fundamental default theme. To set your site apart, you'll need to find a new theme to create the impact you want when visitors visit your site.
You'll have plenty of themes to choose from – some are free, and some will cost you. For a WordPress site, you can find thousands of themes for free on the official website, most of which are highly customizable. So, even if you select one that's used by thousands of people, you'll be able to make it your own with a few tweaks.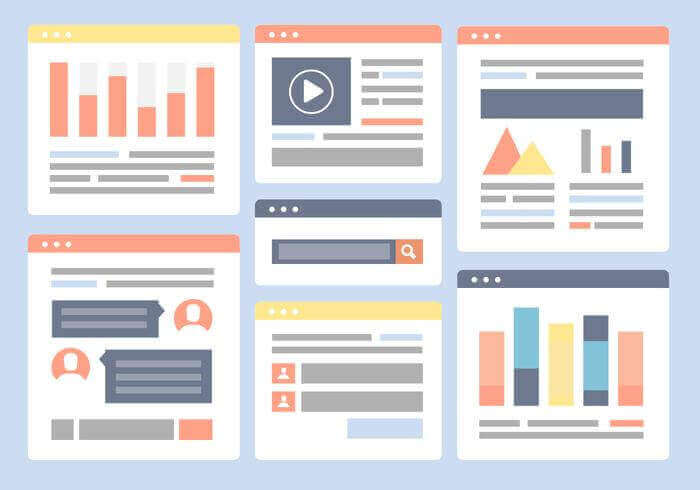 Create an Attractive Layout
It's your responsibility to keep your design within some fundamental usability boundaries. While your theme will offer default text locations, allow you to modify the colour scheme, and steer you toward readable fonts. If you're an online store owner, you'll need a well-designed top section because that's where your top products and call to action appear.
Don't create a site that emphasizes appearance over usability. Choose colours that are pleasant and will resonate with your audience. When designing for text content, use an eye-friendly font and leave plenty of white space.
Separate the content into easily consumable chunks and eliminate visual clutter. Colours and typography are essential to building your small business online, so you should give them plenty of thought.
You should choose graphics with your audience in mind, as they can help establish a connection between you and your visitors. You can find low-priced stock photos and even free ones on the internet, on websites like Unsplash.
Compressing images before uploading them also leads to a faster website. Though, remember that big photos can hurt your website performance. This means that all your images should be optimized so they don't contribute to long page load times.
Make it Mobile Friendly
It's important to consider users accessing your site using mobile devices like phones and tablets. To ensure your site is mobile-friendly, you must strive for responsive design. That means there will be only one version of your content, which will display differently depending on the device used to access it.
Many themes are created with responsive design as a built-in feature, but it's possible to customize the template in a way that will cause the site to look bad or malfunction on mobile devices.
When creating your design, consider which elements of your content will be most valuable to your users and ensure those elements can be located quickly on a mobile device. Consider mobile users when you select fonts and implement functional elements – buttons and menus that are easy to click with a mouse cursor might be hard to deal with using a finger on the screen of a mobile device.
6. Add Content to Your Site
Adding your content is all about using the proper structure. Whether you opted for a CMS or are knee-deep in HTML and CSS code, you'll move from designing your site to adding content. You'll have important decisions, some of which may send you back to the design phase.
If you are running a blog, should your posts be organized by date or topic?
In an online store, what's the best way to arrange the product pages?
How can you make your FAQ or Privacy Policy page accessible but only found when needed?
Answering questions like that will determine the best structure for your site's content.
Beyond structure concerns, there's the content itself to consider. Your site will represent your business. In some cases, from the user's perspective, your site is the business. You must ensure that the content takes full advantage of the opportunity to communicate your messages in a consistent brand voice.
We'll delve into that subject more when discussing the final step, but for now, remember that it's your content, not a font or colour scheme, that will do the heavy lifting regarding visitor engagement. Make sure your content correctly represents your brand.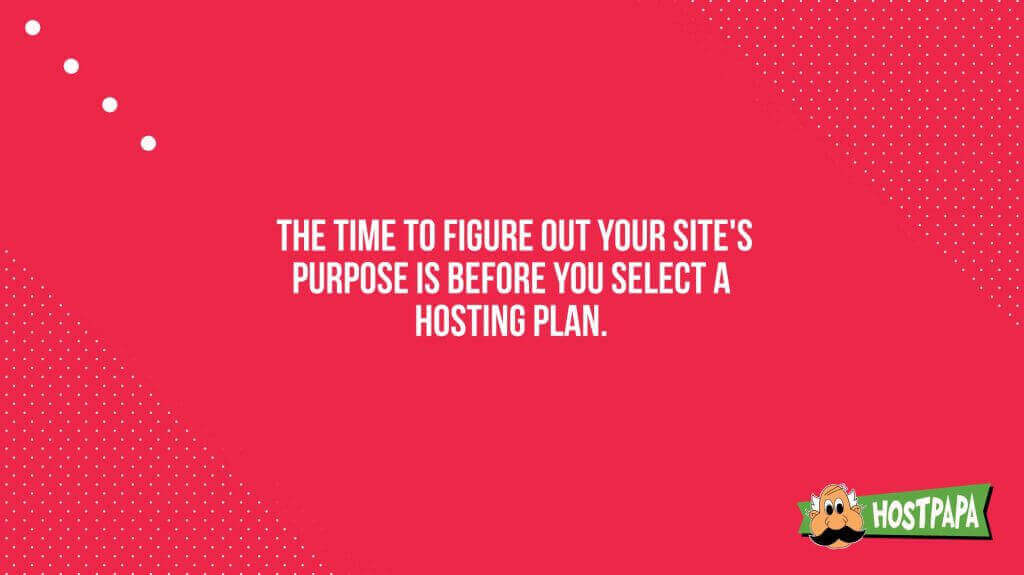 7. Install Useful Plugins
There are many add-on applications for content management systems; they're called plugins and can significantly extend your website's features and functionality. Most are tied to one CMS or another, but you can find a plugin of every category for almost any CMS you choose, and you can employ similar helper applications for homegrown sites.
You can choose to add plugins that provide enhanced security or enable you to monitor your site's performance. There's something for everyone: from plugins that will help you improve your site's SEO, implement a contact form, manage your backups, or combat spam, there are tons of plugins to choose from.
During the setup and design phase, think about the plugins you'll need and before you go live, download and install them.
8. Attract Visitors
Once your site is up and running, you'll need to take steps to attract visitors, which are important in every website. For an online store, simple visitors can turn into customers. So, by having a clean and attractive design, you can generate more leads, meaning more people will buy from your online store.
The same applies to a blog website. By adding blog posts that are interesting and joyful to read, you ensure that people will return to your blog page. For that reason, we've written about the critical metrics you should track if you want your own website to be more successful.
The list below summarizes common approaches to getting more visitors to your own website.
Leverage social media. Social media has become a big part of many people's daily lives, and your business needs to be present in that world. This involves having a direct link to your Twitter and Facebook prominently featured on your site. Likewise, your social media profile and posts should link to your website. Using social media as a platform to reach out to your audience is a proven tactic that you should include in your web strategy. Think about your target audience when you choose the social media platforms where you'll be present. For example, if you're a make-up artist, you'll want to be on Instagram and Facebook, but LinkedIn might not be your priority.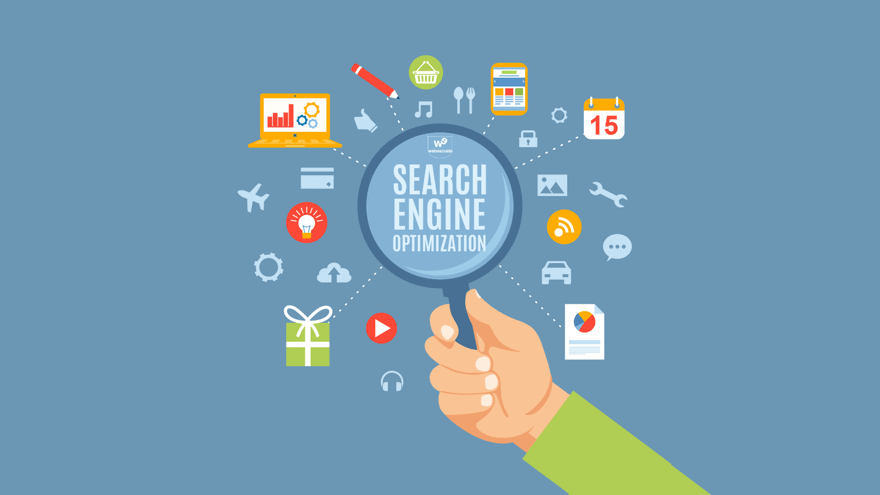 Focus on SEO. Ensure that your content contains the keywords that your target audience uses to search for your site. Don't overdo it because oversaturated content with keywords will cause your site to be ranked lower in search results.
Maintain great backlinks. Backlinks are links between websites. If another website links to yours, you have a backlink. If your site includes an external link, that's a backlink for the target site. Not only do well-placed backlinks (meaning those that appear on high-authority websites) bring in the visitors you want, but they also play a significant role in how search engines rank your site.
Have a clear and consistent brand voice. Ensuring your brand message is solid and consistent adds to a unified user experience and strengthens your online presence across all channels. Your site visitors expect a clear value proposition that syncs up with their initial introduction to your business: a social media post, a backlink, or an online ad.
Start a Website. It's Easy!
Going from no website to an incredible online presence might seem difficult unless you've done it before. Still, it can be done with the right approach and by considering your business requirements, your end-user, and having a consistent brand voice.
Although WordPress is a more complete platform, don't be afraid to start a website with a website builder. Down the line, you'll feel the need to upgrade, so staying with the same trusted provider but opting for Managed WordPress web hosting will make a ton of sense. Plus, it'll be easier on your pockets.
For someone in the eCommerce business, you can rely on an online store and your social media marketing to boost your sales. And for you, the solopreneurs that want their own professional website, there are countless options ranging from simple website builders to full-fledged WordPress sites, with every functionality available at your fingertips.
We hope the eight-step process we went through together has helped prove that it's not that complicated and all you need is guidance rather than extensive knowledge. At least, at first.
If you know where you're headed, with clear goals as to what your site will do, tick off tasks like purchasing a hosting package and a domain, and design an appealing site with great content, you'll have a perfect website representation of your business online.
There are plenty of options for you who are getting ready to create your first online store.
Enjoyed this post? Join our HostPapa blog for more articles like this. Web hosting has never been this good! Get your web hosting plan from HostPapa today!