At first, marketing your small business (SMB) is all about creating brand awareness. If people don't know your company exists, you won't make much money.
Later, attention shifts to building your brand—getting it so firmly established in the minds of your customers that they would never even consider going somewhere else for the products or services you sell.
In both stages, the common denominator is a laser focus on your company's brand. Every business, whether it's a brick and mortar shop, a provider of services, an online store, or any other venture relies on branding to present a positive image to the world.
Online branding is especially important, because no matter how you do business, there's a very good chance that a customer's first exposure to your company will be through your website, an online ad, a branded social media post, or some other Internet-based marketing channel.
In this article, we'll dig deeper into what online branding is all about and how it can help your SMB. You'll get an easy-to-follow, five-step plan for building your brand online. In addition, we'll highlight some brand-building techniques that, while effective for every business, will be especially helpful for SMBs that do zero online business but still want to reap the benefits of online branding.
What Is Online Branding?
A company's brand is its identity, and the goal of online branding is to actively present that identity to the world via the internet. Especially important for SMBs, whether they do business online or not, proactively building brand awareness online is one of the main ways that companies grow and maintain their customer base.
We'll expand on some branding basics later in this article, but for now, think of your brand as an all-encompassing representation of your business—from the customers' perspective, there is little distinction between your brand and the business itself.
Now, consider that online branding is the practice of using the internet to put that image of your company in front of as many eyes as possible, along with a compelling message that will engage prospects and customers.
There are numerous marketing strategies that companies can use to build their brand online, and they all have the same goal—to generate awareness about the business and leave a great impression that people will remember.
For an SMB, the positive impact of online branding can be remarkable, as we'll explore in the next section.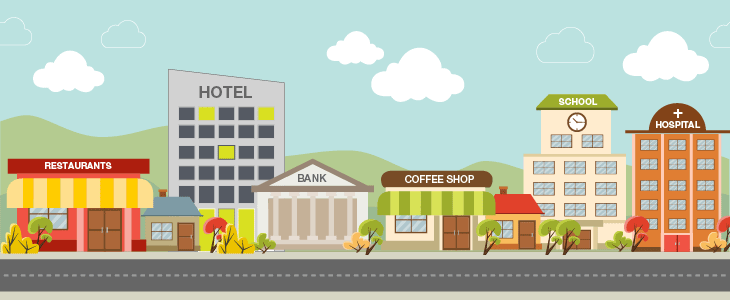 How Can SMBs Benefit from Online Branding?
SMBs usually have competition, so those business owners must do all they can to stand out. That applies to virtually every business niche.
You may sell something intangible like plumbing services or piano tuning. You may sell products in a physical store, opting out of eCommerce and only using your website to showcase your offerings. Perhaps you have a store that does half its business online and the other half over the counter.
No matter how your business takes in money, effective online branding is one of the keys to success. It can lead to a consistent increase in sales and compel more customers to recommend you to their friends and family.
Many people will have their first contact with your company by visiting your website. They may be ushered there by a shared social media link, a forwarded copy of a marketing email, or they clicked an ad. Whatever path they take, visitors should see some aspect of your branding at every step along the way. The logo they see in your ad or email banner, for example, should also be front and center on your website.
It may seem minor but that consistency in branding across channels is one thing that people use to judge a company's legitimacy. It presents a professional image and reassures the visitor that you take your business seriously.
Once established, your brand can become a promise of quality products or services, but it can also foster long-lasting connections. By ensuring positive interactions and reaching out via email and social media, you can establish ongoing relationships with your customers.
Once someone finds a company they trust, they'll usually stop looking, which means you'll have a customer for life.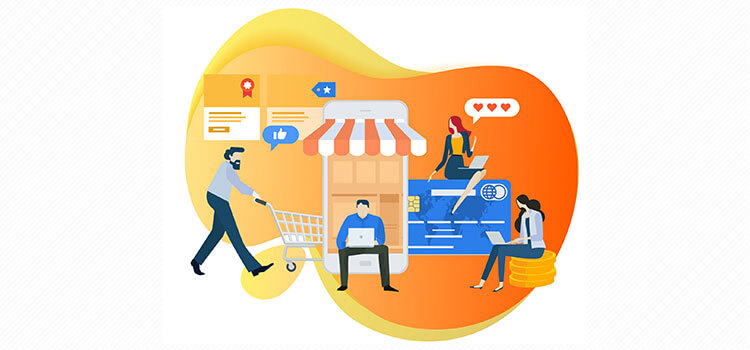 Steps to Build Your Brand Online
In this section, we'll look at five steps you can take to build your brand online. If you have clear marketing goals and follow these steps, you can move your online brand out of its infancy and turn it into a platform for engaging with and delighting your customers.
Step 1: Figure out Your Target Audience
One of the most important aspects of building a brand online is being sure that you're targeting the right audience. The best way to do that is to picture your ideal customer. Who are they exactly, and what problem can you help them solve?
If you target customers that specifically, it may seem like you run the risk of ignoring slightly less-qualified prospects.
In reality, you're strengthening your brand impact and broadening it at the same time. You'll end up with a very clear marketing message that will appeal to the right people, whether they have the exact traits of your ideal customer or not. You'll get collateral exposure to people who share some of those traits.
Let's say you offer landscaping services, and your best customers are suburban homeowners. It's safe to think of those people as your target audience and define your brand accordingly. With a crystal-clear value proposition, you can rest assured that you won't be missing any prospects—your message of affordable, high-quality services will resonate with a local church or business park just as much as it will with your residential customers.
The key here is to take a hyper-specific approach to defining your target audience as a means of getting extremely precise marketing messages and branding. You have to trust that such a highly focused brand image will appeal to a group that's actually much broader than the bullseye part of your target audience.
Step 2: Strengthen Your Online Brand Basics
If you've already taken steps to lay the groundwork for your brand, some of the information in this section may be a review for you, but it never hurts to get back to basics in the early days of establishing your brand.
While your brand can correctly be thought of as your company's identity, your online brand has a slightly narrower scope. It can be viewed in a much more concrete way, as a set of things that you need to present your business to the online world:
A company name and logo
Website content
Marketing communications (email and social media)
The design of your logo, the colors on your website, the font used for the company name, and even the name itself should all be carefully considered. You should judge each based on how it fits into a cohesive brand identity. The content on your site should support your brand's messages, and when you reach out to people with email and social media posts, all communications should include your branding elements.
This is fundamental stuff, but if you've overlooked any of these branding basics, it's best to address that now, before you ramp up your brand-building efforts.
Step 3: Create Engaging Content
Part of gaining a loyal customer base is establishing a reciprocal relationship with your customers—you give them something they want, engaging content, and, in return, they begin to trust you and think of your company as the only source they need for the goods or services you provide.
OK, the basic rules of supply and demand come into play, obviously, but the point stands—a good way to create a solid, long-term relationship with your customers is by providing valuable information for free.
Let's look at an example.
If a landscaping company publishes a blog with great tips on DIY lawn maintenance, the people who find the information useful, even if they're not customers yet, will be more likely to come to that landscaping company when they need work done.
It's that simple. If you can make the content on your website helpful to your prospects and customers, that will contribute to your brand identity. Customers will remember. They'll think of your company as the one that cares about them and they'll reciprocate by consistently returning to your business.
Step 4: Reach out via Email and Social Media
Maintaining contact with your customers via email and social media is a great way to build your online brand. It allows you to target new prospects, and it's also extremely effective for retargeting existing customers.
You can create a set of emails, each one appropriate as a follow-up to a different kind of customer interaction. One might be a "Thank you" message to show how much you appreciate a customer's business. Another could be a "Please come back" email to remind an inactive customer that you're still the best source for what you sell.
There's a message that fits almost any marketing objective, and email is a fantastic way to deliver those messages.
Social media is also an incredibly powerful online branding tool. You can reach your subscribers with compelling, carefully timed messages. Whether you're alerting everyone about a sale, offering a special discount, highlighting a new product, or have any other marketing message to get out, a branded social media post will keep you in your customers' minds.
Step 5: Maintain Your Brand's Reputation
When people feel a connection to your brand, the resulting goodwill leads to increased sales and customer loyalty, but all that can disappear in the blink of an eye if your brand's reputation takes a hit.
Avoiding that is mostly about providing quality products and services on a consistent basis.
A couple of botched projects, missed orders, or ignored customer complaints can result in negative comments and reviews popping up, and then you're stuck in recovery mode. It's a lot easier to maintain a brand identity than it is to repair a damaged one, so it's best to strive for 100% customer satisfaction at all times.
Another way your reputation can be weakened is if you allow your brand to lose focus. If your marketing efforts drift away from core objectives, you'll end up with confused existing customers and a segmented target audience that won't fully understand your brand.
If you stay the course with established branding elements and always put the customer first, you can be sure that your company's brand will be respected and you'll earn a reputation as a well-run company that goes out of its way to meet customers' needs.
Online Branding Tips for Shop Owners and Service Providers
If your business model puts you and your employees face to face with prospects and customers, there are a few aspects of online branding that you need to pay close attention to, as described in this section.
Streamline the Customer's Experience
When a customer interacts with your company in any way, your branding elements are front and center at every step. Everything the customer deals with should reinforce the company's brand, from its ads, website, and marketing communications to its storefront or truck signage.
For example, dealing with a plumbing company may involve the typical series of interactions listed below. Note that every step involves brand reinforcement.
A prospect sees your branded social media post and clicks a link to visit your website.
Your site, complete with the company name and logo, gives the prospect a positive impression. They make an appointment.
The customer receives a branded confirmation email.
Your truck arrives, with the company name and logo displayed on the side.
The work is completed by a plumber whose name tag displays your company logo.
A logo-emblazoned invoice is presented to the customer.
The next day, a branded "Thank you" email arrives in the customer's Inbox.
A similar scenario can occur in brick and mortar shops. Whether you offer products or services, creating a seamless flow of brand-forward interactions can help you retain customers.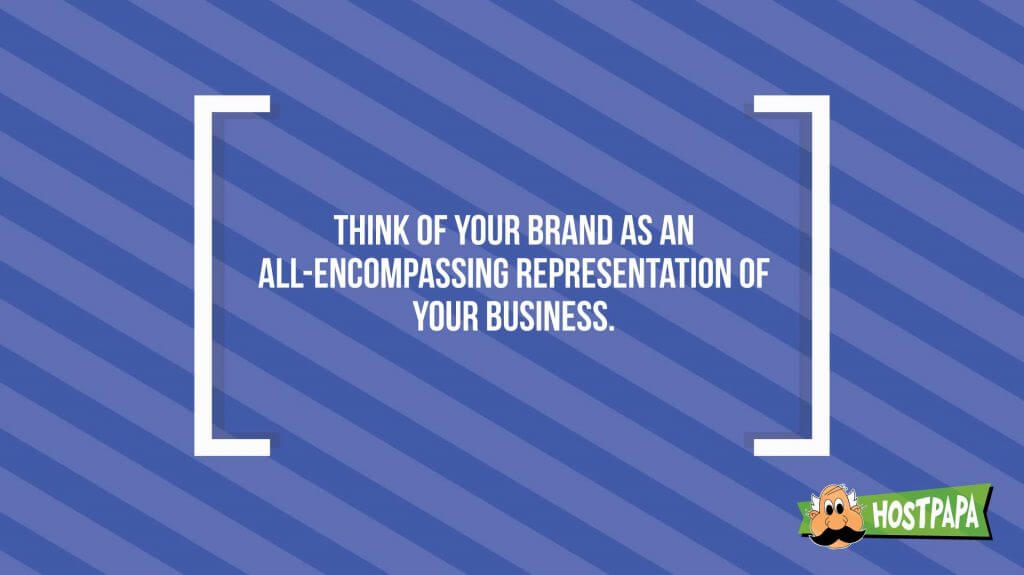 Provide Helpful Information
Even if you don't sell anything online, your website should still play a significant role in how you interact with prospects and customers.
If people will visit your store, let them fully explore your product offering online first. An educated buyer is a better customer, because they know what they want and will more readily pull the trigger on a purchase than someone who is confused about the product.
Service customers often have minimal experience with the work you will do for them, and that can make them nervous about hiring you. Once a customer understands what they'll be paying for, they'll feel much better about engaging your services.
In addition to a clear explanation of your products or services, your site should include engaging blog articles related to what you sell. Make the posts customer-focused, designed to solve a problem they have. Present topics that will clear up common questions and pave the way for a future purchase.
If you make your website's content helpful to your prospects and customers, that will reinforce your identity as a company that understands their problem or need.
Master the Follow-Up
The opportunity to bridge the gap between online interaction and an in-person exchange comes twice with every customer—once when your online marketing draws them in and again after a transaction has occurred.
For shop owners and service providers, it's that second opportunity that can make all the difference. If you don't send a follow-up message, you may never see that customer again; if you send one, you can start a long-lasting relationship that leads to years of repeat business.
Be sure to get each customer's email address. That might be easier to do in person than online, so take full advantage of the facetime you have with your customers.
Shortly after any customer interaction, send a follow-up email. Make it relevant to the interaction that occurred, for example, thanking the customer for their business. But don't waste the chance to also ask for feedback, inform the recipient about an upcoming sale, etc.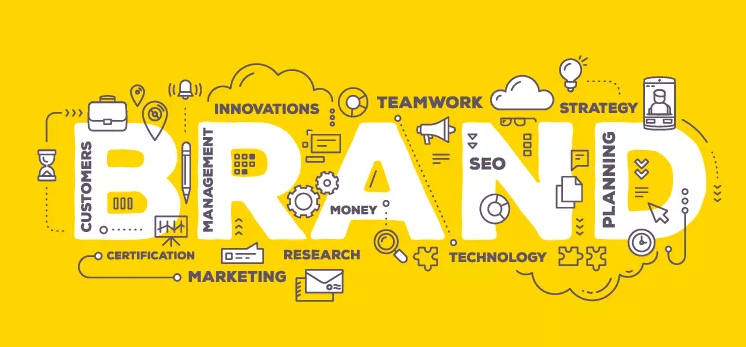 Brand Building Starts on Day One
Online brand building is something every SMB should engage in, and if those efforts start early, they can drive your business toward success faster than you ever thought possible.
Whether you conduct business online or not, if you employ the brand-building techniques mentioned here, you'll start to attract a loyal customer base that you can count on to help your business thrive for a very long time.
What are you doing to build your brand online?