You may have heard of social media's power and its dynamic role in building brand identities. So you must have set up your own social media channels for your business. Now you're probably wondering how you can integrate these with your online store and drive maximum functionality from their potential to increase your sales.
The undeniable link between high traffic and high sales in physical stores applies to online businesses too. An eCommerce company that engages with customers using social media will get more traffic and, in turn, more sales.
In this article, we'll go over seven critical factors in attracting more traffic to your online store through social media. But first, let's drill down on how essential it is for eCommerce site owners to engage their customers with social media and the critical role social media plays in strengthening your revenue potential.
Historically, the cornerstone of website traffic acquisition has been SEO. A high ranking in search results gets a lot of people to visit your site, but in a way, SEO has levelled the playing field. It's becoming a staple of every online business' marketing strategy. That means business owners have had to employ other methods to gain a competitive advantage regarding traffic generation.
Social Media's Powerful Impact on eCommerce
Business owners have learned to capture their audience's attention using social media with a specific goal: to drive people to their online store. The more visitors an eCommerce website gets, the more sales that site is likely to make. Social media traffic boosts the overall website traffic.
One reason social media is so helpful in driving traffic to eCommerce sites is the massive number of people that make social media part of their everyday lives. Recent statistics delving into the media usage of U.S. adults show that 74.2% use Facebook, 60.70% use Instagram, 39% use Pinterest, and 42.40% use TikTok.
Getting eyes on your brand is Step One in any marketing effort, and Facebook usage alone represents two billion monthly users! So there's massive scope in social media advertising to build your brand's following.
That's four billion eyes!
It would be a shame to miss such an enormous marketing opportunity.
When you also consider that customers spend 20-40% more with businesses that have engaged them on social media, it's plain to see that social media networks are a gold mine offering not only massive exposure but very high-quality prospects.
14 Proven Tips to Increase Traffic to Your Online Store Using Social Media
Are you ready to learn the many ways you can tap into social media's potential to draw customers to your online store?
We discuss 14 foolproof ways you can do this below. Follow these tips and increase your social sales today.
1. Establish Traffic Expectations & Sales-Increase Goals
For any online store, there are key performance indicators or KPIs. These are measurable statistics like the number of web visitors over a period of time, the percentage of those visitors that bought something, the level of engagement (i.e., page visits and time spent), etc.
If you capture KPIs before you begin a social media campaign, it'll be easy to measure your efforts' effectiveness.
After you start a new campaign, the results will be Pass/Fail. You'll either see an increase in traffic or you won't. The problem is if it looks like a post has caused a sudden uptick in traffic, but you never captured any KPIs that reflect your site's normal traffic, it'll be challenging to know that the traffic resulted from your social media campaign.
When you can be positive that new traffic came from your social media outreach, that's when it's helpful to use KPI data regarding the number of users that typically buy something when visiting your site. If customers coming in from social media are more likely than usual to make a purchase, you can be confident that your efforts are on track. If people you've engaged with via social media prove less likely to buy, you'll know you should take a different approach in your posts.
The broad takeaway is that for effective social media management, you should capture some baseline KPIs so you'll have something to compare to the stats you get after your campaign starts.
2. Focus on User Generated Content
User-generated content is mainly the reviews and the feedback your customers give your products. This type of content is social proof of the credibility of your brand and plays a major role in gaining new customers.
User-generated content is also the sharing of your products' images, videos, and blog posts by users, increasing your brand awareness among new audiences.
Through surveys and statistics, we learn that 50% of the users claim they buy a product based on customer testimonials and positive reviews instead of reading the conventional marketing content. This number tells you a lot about the importance of user-generated content for your online store. Social media plays a big role in bringing in this type of content.
Social media's foundation lies in sharing information between users, and when they share positive feedback on a product, there are bound to be increased sales. There are two ways you can arrange for user-generated content for your online store. First, you can request your followers on social media for feedback in the form of reviews, testimonials, or blog posts which you and your followers can then share. Secondly, you can request your existing followers and customers to share your products' images and video posts on their social channels.
This sharing of posts acts as a growth catalyst for online business. Each time one of your posts gets shared, you have the potential to increase your customer count by one.
So, how do you get your followers to share your posts with their friends? The answer is to know your audience so thoroughly that your posts tap into exactly what they'll find compelling.
As a business owner, you're probably already aware of how important it is to understand your audience. It's common to conceptualize the ideal or typical customer in age, gender, interests, location, and other demographic details.
On the topic of social media sharing, the importance of audience awareness cannot be overstated. It's how you'll be able to create relevant posts in your niche, and it helps you know what sort of content will draw the most attention.
In addition to creating posts that get shared, you should also include social media buttons on your eCommerce website. When someone on your site clicks the Facebook icon, for example, and then shares it with their friends, you'll have new potential visitors.
Getting positive reviews on social media sites is also vitally important. People believe other customers more than they believe in your value proposition, no matter how earnestly you express it. Reading a post by one of your followers in which they favourably review your product can help eliminate any reservations a prospect may have about visiting your site.
3. Tap Into the Power of Influencer Marketing
Influencers are social media celebrities who have a huge fan following and identity to boast. They're called influencers for a reason – through their popularity and following, they have the influence to affect how people think, how they act, what they consume, and basically how they lead their lives.
Brands use these influencers to the fullest for their marketing campaigns across social media channels. Influencers with 50,000+ followers are offered to promote products by endorsing them or using them with their followers through social media posts on their channels. Imagine having your product marketed to over 100,000 million people through a single video post!
Influencer marketing is a huge trend in eCommerce today and can do wonders for your brand by introducing it to a wide audience and having potential customers visit your online store.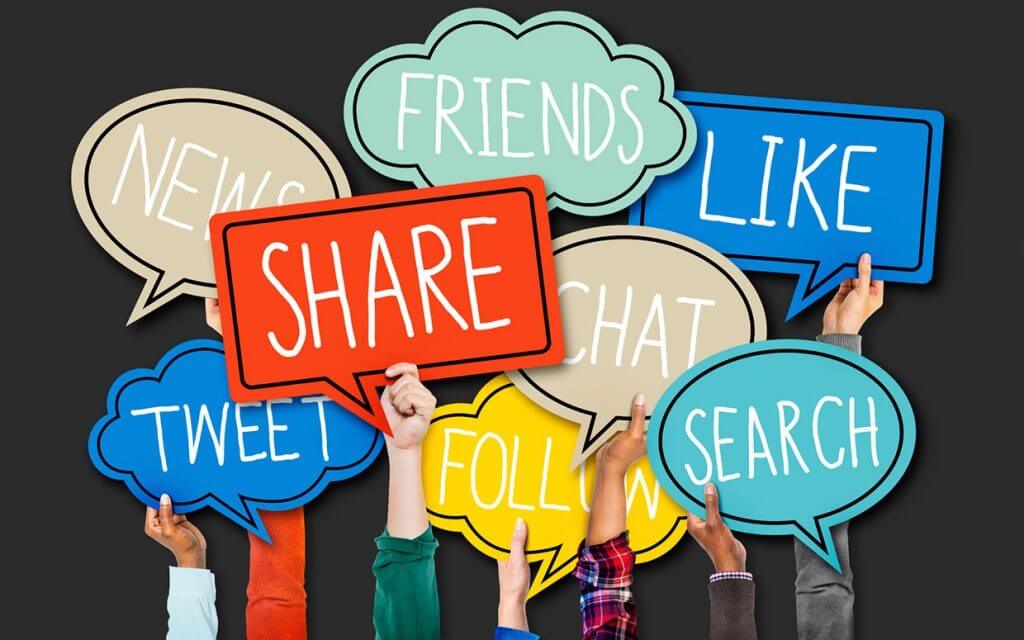 4. Plan Giveaways and Contests
Contests and free giveaways are a great way to capture your audience's attention and keep them engaged through anticipation of prizes and gifts. It's a wonderful method of getting the audience active and talking about your brand and its offerings.
Such contests require followers to participate by sharing, liking, subscribing to your channels, and commenting with reviews. The excitement surrounding such events in itself is great for your brand identity.
Contests are potent tools for making your page viral and circulating your brand's bio all over the internet. Working on the free reward and competing to win aspects of consumer psychology, such strategies have proved to be powerful marketing gimmicks with a track record of bringing in a high sales volume.
5. Market Your Business Through Livestreams
Similar to regular video posts on social media, live streaming has the added benefit of real-time audience engagement with a brand. The realization that you're directly interacting with your favourite store and can get your desired information on the spot somehow levels up the excitement and engagement of the followers.
Current studies indicate that users are 3 times more likely to watch and engage with live videos than regular uploads. Hence incorporating live streams in your social media strategy is a useful way of gaining site traffic and a resourceful content marketing tool.
There are many content ideas for live streaming that you can use, such as new product launches and reviews, Q and A sessions with the audience, coverage of live events, a panel discussion, and much more.
The popularity of live streaming as a marketing tool will only increase each year. As indicated by Interactive Advertising Bureau, in a span of a year, around 47% of live video streaming viewers globally are watching more videos than ever before.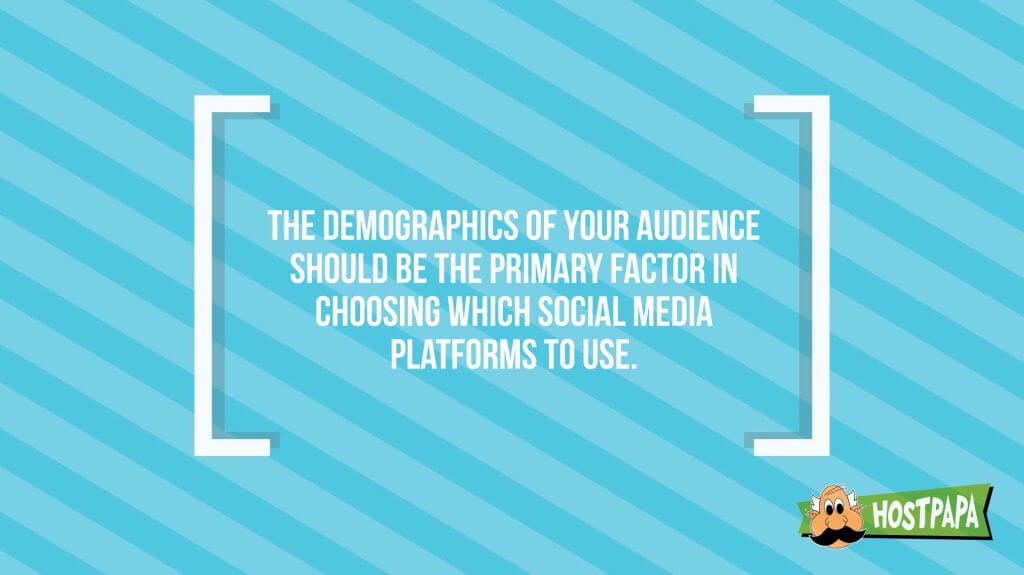 6. Get More Attention With Images and Videos
Video, then images, and text in the last place – that's the current power ranking for those three content types. People find rich media much more compelling than straight text. Tweets, Facebook posts, and other social media messages get shared much more if they include images or videos.
A useful tool to enhance your social media posts is a QR Code maker. You can create QR Codes that link directly to your videos, images, or blog posts, making it easy for your audience to access your content with just a quick scan. Including QR Codes in your posts can increase engagement and provide a seamless user experience.
Each social media platform has its strengths in supporting the various types of media you can use to engage with your customers. Familiarize yourself with the available post formats and the recommended image sizes and resolutions. Choose images with bold colours that catch the eye, and if there's text in the image, make sure people will be able to read it in a small size.
Video has become the most effective media by far, with video posts driving much more traffic than those with images or text. Videos enhance texts in blog posts by adding visual appeal and breaking up the monotony of continuous words. One popular type of video post is an unboxing video, which can trigger viewers to visit your site and buy the product in the video.
Another commonly used type of video is more about building a relationship with customers than generating sales – the instructional video. As discussed above, the idea of posting useful information with little to no sales pitch included fits perfectly into an effective social media campaign strategy. When your sales pitch finally does show up in their feed, a customer who's grateful for the helpful posts you provided will readily click into your site.
7. Join Social Groups to Reach Your Target Audience
Social groups are the best place to find like-minded people from your niche. If you find it challenging to attract your target audience to your online store, join such communities on Facebook and LinkedIn that focus on your specific area. Members of social groups have shared interests and concerns.
When you advertise your business in these groups, you're more likely to be doing it among your target audience, i.e. people with similar interests as yours. These will be more likely to visit your site and become potential customers when they see you position yourself as an expert with something of value to offer.
Conversations around your brand and its products are great starting points to divert traffic to your online store, as more and more people show interest and want to find out more by visiting your website.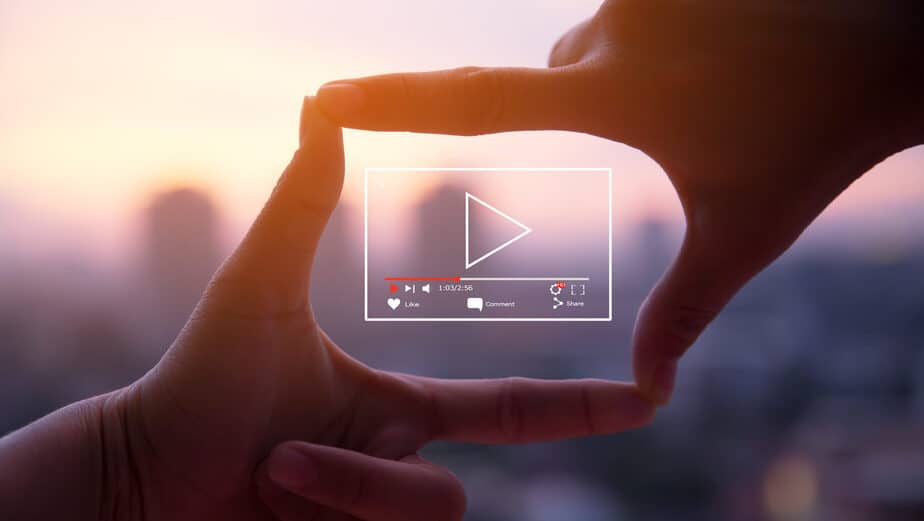 8. Get a Traffic Boost From Paid Advertising
Earlier, we discussed knowing your audience as a way to better target them as potential customers. It's possible to optimize your targeted marketing communication using paid social media ads.
Facebook ads and Promoted Tweets, for example, can give your social media efforts a major boost, driving more traffic to your site. There are paid advertising opportunities on all the major social media platforms, and some are more sophisticated than others.
Facebook offers the most ad formats, including photos, videos, carousel, slideshow, and canvas, so you can tailor your ad content to the format that shows it off best. The ad platforms of Facebook, Twitter, and other social networks let you define your target audience based on age, gender, location, and other demographic criteria, then your ads will only be shown to users that fit the audience profile you specified.
After you've determined which platforms fit your audience and marketing goals the best, look into the paid ads options available on those platforms.
9. Optimize Your Social Media Pages for Search Engines
You may already be familiar with search engine optimization for your web pages, but often social media content also acts as web pages and search engines. You'd be surprised to know that Facebook and TikTok also receive search queries, as does LinkedIn.
The key factor is, how to ensure your social media content pages appear in top positions in these social media searches. Search engine rankings for websites and social media rankings go hand in hand and are integrated. One depends and facilitates the other.
Take the example of Facebook – the site alone receives about 1 billion queries in a day! Imagine what potential lies there for your online store; to be able to reach so many users. The more users view your social media profile, the more traffic will divert to your online store.
To optimize your social media channels, use approaches similar to regular SEO techniques, like the incorporation on your page of top-ranking keywords and common queries. Another interesting feature to use on social media is hashtags. Hashtags are fantastic ways of reaching an even wider audience and ensuring your page/social profile pops up wherever the hashtag is.
10. Work on Your Social Media Bio
Many consider it trivial, but your social media bio is a key factor in diverting traffic to your online store. This is where people learn about who you are, what your business is, and what you have to offer.
Many people make the grave mistake of not putting their websites' links in their bio. Your social channel may be great and exciting and have many followers, but if it doesn't get the link to your website, you are slowing down the traffic to your store.
Sure, people can Google up your store, or stumble upon it through Google Ads, but for that, they have to be really interested enough to go that extra mile. You don't want to lose out on potential customers due to this extra step of effort, do you?
11. Use Well-Timed Posts to Increase Traffic and Sales
There's very useful data available about the time of day that a post is more likely to result in engagement, and the time differs across social media outlets. For example, Facebook posts are most effective between 9:00 AM and 3:00 PM during the middle of the workweek. Most days, Twitter engagement tapers off after lunchtime.
There are also studies indicating that it's not productive to post more than once per day on Facebook, but two posts per day can be effective on LinkedIn and Instagram. On Twitter, your campaign will have the greatest impact if you post a lot – creating as many as 10 to 15 posts per day has proven to be an effective approach.
If you take into account the most productive post time for your chosen platforms and limit the number of posts as advised, you'll engage with more followers and see increased traffic to your online store.
12. Keep the "Social" in Social Media
Making your social media posts translate to increased traffic requires that you engage with your audience. You have to form a connection with them.
Just remember this: It's Social Media, not Sales Media.
When followers have positive and compelling interactions with your business via social media, they'll be more likely to recommend your products to others. But if every post you create is about selling, your prospects will balk and your social media marketing efforts will fail to increase the website traffic.
Make the majority of your posts about general topics related to your niche. If it's something your customers and prospects would find interesting, it's a good subject for your non-sales social media posts.
Not only will this approach contribute to relationship-building, it also trains followers to consume your posts. When you finally post something a little more sales-y, they'll read that post too.
If a follower posts about a purchase or chimes in about one of your posts, respond with a comment. That person will feel included in a dialogue, and other followers will see that you're interested in your customers.
The main point of this section is that you need to create most of your posts about topics that are relevant to your audience's interests. Aim for making only about 20% of your posts overtly sales-oriented.
13. Choose the Right Social Media Networks for Your Business
Social media networks don't reach the same kinds of audiences.
The age of the average Facebook user is skewing older these days, whereas Instagram is used predominantly by young adults.
Pinterest is used by more women than men. Twitter users tend to be college graduates.
The demographics of your audience should be the primary factor in choosing which social media platforms you'll use, and unless you have a huge amount of time to spend on social media marketing, you should limit the number of platforms to two.
The type of post content that's supported by the different social networks varies greatly, so selecting the platforms you'll use is a big step. That decision will allow you to narrow down what your posts will consist of.
If you're going to use YouTube, you'll need to dust off your director's cap, if Instagram or Pinterest, your photographer cap. If Twitter posts are your plan for driving eCommerce traffic, you'll have to fine-tune your marketing copy.
One pitfall you should avoid is using the same content in posts across all your social media outlets. It may be tempting to create a generic post and blast it to multiple social media channels. Such posts will never capitalize on the unique capability to support rich content that the various networks have.
It's important that you choose social media outlets that align with the demographics of your target audience and then exploit the strengths of those networks with the kind of posts you create.
14. Use Hashtags and Viral Content to Reach a Wider Audience
Viral trends are a sure-shot way of gaining an immense number of followers and traffic to your online store. For your content to go viral, it has to be unique and attractive enough for people to want to share it.
Creating memes is one way of making your content viral. Funny or interesting videos that incorporate your brand but are also quirky and catchy are successful formulas for viral memes and can be re-shared several times on social media tools like an Instagram story and post.
Using hashtags is another facilitator in making content go viral, and reaching a high volume of viewers. Hashtags help you identify what kind of content people are viewing and how you can make that relevant to your brand. By simply using keyword hashtags, you're able to reach your target audience faster.
Research for high-ranking hashtags and include them in your social media posts, and watch the magic happen.
Social Media Engagements: The First Step Towards Increased Online Sales
For the owner of an eCommerce website, there's a three-way connection between social media engagement, increased website traffic, and higher sales that cannot be ignored. An online store will perform better if the owner engages with customers using social media, primarily because it'll increase the number of visitors to the site.
We hope you follow the advice provided in this article and that your social media campaign leads to increased traffic and sales. When your campaign has been running long enough that you have some measurable results, you'll be glad you captured pre-campaign KPIs. That data will help you know if your efforts are working.
If you pay attention to the seven key factors we've presented here, you're sure to mount a social media marketing campaign that gets more traffic to your online store and earns you a hefty increase in sales.
Are you utilizing social media's potential the right way to bring people to your website?