When examining a website's audience, what are we really looking at?
Site owners may believe their audience consists of everyone visiting their website.
They're not wrong, but there's more to it than that.
When promoting your site and growing your brand, you need to focus on your target audience. That simple, one-word modifier immediately loops in all the people who haven't visited your site yet but should. That's why we do audience research, for example, to find out more about our website visitors and find ways to approach and connect with them.
As we'll discuss in this article, knowing everything there is to know about your current audience will help you define a target audience profile, one you can use to drive content improvements and ultimately reach a larger group of people.
The steps involve researching your visitors' demographics, figuring out that demographic group's preferences, and then tailoring your content for that group.
When you publish quality content that perfectly satisfies the needs and interests of your visitors, you can create an authentic response that leads to audience growth, more traffic, and vastly improved brand recognition.
This approach has been proven effective in growing the audience of any type of website. Whether you're publishing content to promote products or services, showcasing your creative output with a blog, or trying to attract visitors to an online store, knowing who you're creating content for is of utmost importance.
After you've refined your content to match your audience's tastes, you'll need to actively promote your brand using social media and other channels. That's when your content improvements translate to explosive audience growth. We'll also cover some tips for that towards the end of this article, but first, let's drill down on how you can learn all you need to know about your audience!
Know Who Your Ideal Audience Is
The best way to learn about your audience is through research. You can begin with high-level demographic details like age and gender, then consider other factors to build a more detailed picture. In-depth audience analysis can be highly effective, factoring in users' behaviour, beliefs, and other elements.
Initially, when defining a profile of your target audience, start with general characteristics. A great option for gathering basic demographic data is Google Analytics, but many tools are available. Here are a few popular examples:
Tableau provides mapping tools to help you visualize your site data.
Quantcast Measure gives site owners real-time insight into the demographic and behavioural makeup of their audience.
LinkedIn's Website Demographics help site owners explore basic demographics and segmentation categories like job titles, company names, and industries.
In addition, plugins that provide demographic reporting are available for all popular content management systems.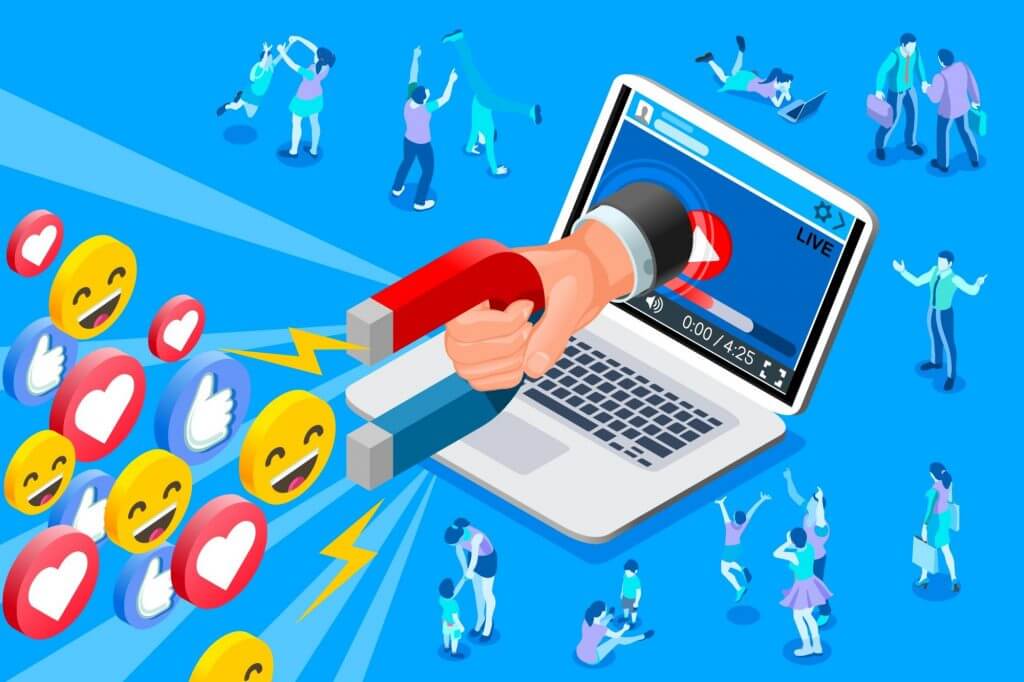 In Google Analytics, the Demographics and Interest Reports provide a comprehensive demographic breakdown of the people who visit your website, including their ages and genders. Those two pieces of demographic data alone tell you a lot about the changes needed to attract a larger audience.
Let's say you run a real estate business and you've tried to target first-time homebuyers of any gender. If you find that a considerable percentage of your visitors are men, you'll know that the site's content needs to be modified to appeal to women too. You may have inadvertently loaded your blog with DIY topics and reviews of area golf courses, for example. In this case, a post or two about gardening and home décor could double your audience.
Carefully analyzing the age and gender of your visitors can tell you a lot about what you're doing right and what needs improvement.
It's best to consider what age and gender you'd like your audience to be before you begin your analysis. That will allow you to objectively assess your content and decide on changes to get you the audience you want.
Here's an exercise that may help.
Write down the age range of your ideal audience member. To capture the gender profile of your target audience, note whether you're interested in mainly attracting male visitors, female visitors, or everyone.
With a target established, you can now look at who your site attracts and compare that group to your target audience. It's very common to find that an important segment is missing from your current audience, and that's a crucial piece of the puzzle when determining precisely what needs to change about your content.
Many demographics tools let you delve deeper into the profile of your typical site visitor, providing access to categories that factor in user lifestyle, the content they consume, and the products they shop for online. We'll explore how that information can be helpful in the next section.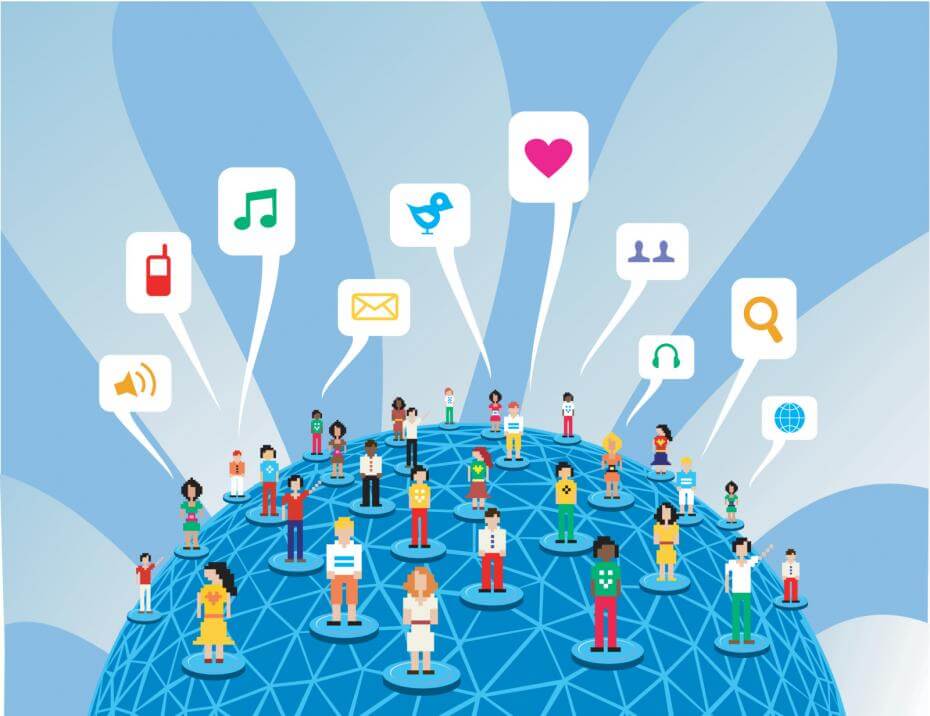 Know What Your Audience Likes (or Dislikes)
Key metrics like Average Session Duration and Bounce Rate are vital to audience analysis. It will help you determine which type of content your visitors find most valuable. Google Analytics provides access to that information, enabling you to determine which pages get the most traffic and which are rarely viewed. For a complete list of metrics to watch out for, read our most important website metrics that you should track.
Google Analytics (and a wide range of similar tools) can also pinpoint your audience's interests and behaviour. You can find out the keywords they search with, and many tools report on categories involving user lifestyle, the content that users consume, etc.
For example, Interest Reports in Google Analytics will give you information about your visitor's interests elsewhere on the internet. With that information, you can refine your content to resonate better with people who have those interests. The report includes Affinity Categories, which break down users based on high-level areas of interest like Health and Fitness or Technology.
The In-Market Segments provide insights into what your visitors are interested in purchasing, with categories like Travel and Consumer Electronics. A third level of reporting reveals visitors' general interest, with groupings like Sports and Arts & Entertainment.
Once you've drilled down your audience profile to this level, you'll have all the information you need to create content that will speak directly to the visitors and followers you want to attract.
Fine-Tune Your Content
If your website audience is smaller than you'd like, the remedy is better content. When you give visitors what they want (i.e. relevant, engaging content), in return, they'll fully embrace your site and become part of your audience. They'll also share your content with others.
It's really that simple. If your site's content is valuable to visitors, they'll appreciate it and reciprocate by recommending your site to friends and family.
But improving your content can present challenges. It can be hard to stay objective when assessing the value of your content. That's where all the work described above comes into play.
With a target audience in mind and a firm understanding of who your current audience is, you'll be able to make changes to your content that drastically improve your site's appeal, and not in a general way. Your changes will aim to attract the specific group you want to add to your audience.
Let's say you run a snow skiing shop that recently started carrying snowboards. You expected a younger group of site visitors to appear, but a month later, they have yet to come.
Your research into visitor demographics confirms that your content is not landing with younger people and that most visitors buy skis, not snowboards. This prompts an honest, unflinching assessment of your content and a realization that the site is still very heavy on snow skiing, with only a few posts about snowboarding.
It can take situations like that to make a site owner aware that stale or poorly targeted content limits audience growth. While it can be disappointing when time-tested content is no longer getting the job done, having a clear picture of any content gaps is the first step in resolving the problem.
In some cases, your content gaps will be more challenging to figure out than in the example above. You may need to research keywords to find topics you're not currently covering but would have great drawing power.
To identify topics your audience will find engaging, a Google Ads account is an excellent place to start (even if you don't run Google ads). Using the Keyword Planner tool, start with keywords you've already determined are valuable for your website. The tool will present you with a list of related keywords. After filtering the results based on search volume and competition, you can identify keywords that will broaden your exposure while staying focused on your core audience.
For example, let's say that you provide home repairs and, due to your SEO efforts, your site's most popular page ranks high for the search term "basement leak." When you enter that term into the Keyword Planner, you may find that the related term "sealant failure" has high volume and low competition. By adding that term to your Services page and publishing a blog post about the damage that "sealant failure" can do to a basement, you'll have taken a step toward attracting a larger audience for your site.
When identifying keywords for audience growth purposes, consider search phrases that align with your primary target audience, but be flexible. Sometimes, you'll target an adjacent group that overlaps your main audience. That's OK—audience growth means attracting new and more people anyway, so casting a slightly wider net can be part of the plan.
After you've enhanced your site's content to engage your target audience further, more work remains to be done. You must actively market your content using social media and other channels. Rapid audience growth is a common result when audience members share a site's content, and we'll discuss how to make that happen in the next section.
Get the Word Out on Your Social Media Accounts
After you've defined your target audience and optimized your content for that group, you shouldn't sit back and wait for them to come to your site.
You'll need to focus on a proactive approach to get the increased traffic that will lead to audience growth. It's time to engage in serious website promotion, like hyper-focused ad campaigns and posting on your social media.
Your top priority should be to get your content (or links to it) where your target audience will see it.
Take to your most effective marketing and social network, whether Twitter, Facebook, Instagram, LinkedIn or YouTube and get the word out to prospective site visitors. Consider the new content you've created that's specifically designed to attract a new set of people, as your posts should highlight that content.
Numerous digital marketing channels are available; many allow for precise audience targeting strategies. For example, Google offers the Insights Finder tool, which can give you a profile of your most valuable users on YouTube and help you discover new audiences.
You should also take advantage of paid ads. If you tailor them for your target group and place them on sites extending your exposure to new users, you'll pull in new audience members.
Also, try to get backlinks on sites that your target audience frequents. One of the easiest ways to grow your audience is to find a popular site among the people you're targeting and get that site to publish a link to your site. If your content and the other site's content are loosely related, there's a good chance that new visitors will find you because of a well-placed backlink.
Don't rely on just one or two marketing channels to promote your site. Instead, go for an all-out marketing blitz, at least right after you've made significant content changes geared toward audience growth. Get your social media accounts, ads, and backlinks all working simultaneously, driving consistent traffic to your site.
Getting visitors to share your content with others is another effective audience growth tactic.
When a website's audience shares its content with friends and family, it's a numbers game. Not everyone will follow the link, but some will and a percentage of those people will become permanent members of your audience.
To get those prized "shares," publishing content worth sharing is rule number one. The information on your site must be relevant and compelling enough that visitors want to forward it. Also, it's easy to encourage people to share your content by prominently displaying links to your Twitter and Facebook, for example.
There's no better ambassador for your site than a user already a loyal audience member. If you can activate those people to share your content, your audience numbers will skyrocket.
Collaborate With Other Bloggers and Media
Another super vital task you can do is "outsourcing your talent" by networking with other blogs and creators from the community.
By partnering with bloggers with an engaged audience on a social platform, you can tap into their followers and introduce your content to new readers or viewers.
Collaborating with other bloggers and media can benefit you and your collaborators. By working together, you can share each other's engaged audience and increase your social media presence. This can lead to more readers for both parties and even help create viral content.
In addition to these benefits, offering something in return for your collaborators is fair play and expected. This can include giving them exposure on your website or social feeds, backlinks on your landing pages, or even compensation for their time and effort.
When approaching potential collaborators, it's essential to be clear about the benefits of the collaboration and what you can offer in return. By creating a mutually beneficial partnership, you can both grow your audiences and reach new heights in your blogging or media careers.
Conclusion: Improving Targeted Content Is the Key to a Larger Audience
Knowing your social media audience and understanding which social media platform they use can significantly impact the growth of your online business. Creating engaging content that resonates with the right audience can attract more followers and turn them into loyal customers or readers on your blog.
Conducting demographic research and exploring your users' interests is key to building the right audience. However, it's important to remember that quality content is what will make your followers stay.
It's important to remember that growing your audience is an ongoing process. By regularly posting high-quality, relevant content and staying engaged with your audience, you can continue to attract new followers and retain your existing ones.
We hope this overview of expanding your social media audience helps kickstart your efforts and inspires you to create viral content that resonates with your followers.