The average conversion rate for an eCommerce website is 1%-3%. For example, for every 100 visitors, only one to three people make a purchase. Yet, the number of online buyers is growing every year, which is something to note if you're an eCommerce store owner.
A conversion rate is a very useful metric to measure an online store's success, and so it's calculated by many marketers. Conversion rate optimization is increasing the number of people who eventually buy from your eCommerce store from search engines or other sources.
This means that there's a potential to sell more products, so online stores just need to improve their conversion rates.
This article will share five practical strategies to help you convert eCommerce traffic into valuable revenue.
Let's get started.
1. Improve Your Product Pages
The most effective way to get people to buy more products is to make your product pages as value-packed as possible. The more information your prospects can extract from your product pages, the greater the chance they'll buy something.
To make your product pages more useful, you can:
Write better product descriptions
People don't like fancy and hard-to-read language. Instead, they prefer understandable writing that easily conveys the product's benefits, features, and specifications.
Use more pictures
If you use more pictures on your product pages, it will be easier to convince potential customers to buy your products.
Create videos of your products
According to Google, 50% of people watch videos of a product before purchasing it. Having a video on your site increases the chances of customers buying your product by 144%.
Another essential thing to note is that it doesn't matter how beautiful your eCommerce store looks. However, it must be easy to read and navigate for better conversion rates.
Take Amazon as an example. Their product pages, arguably, aren't that attractive. But they display a lot of visual content and combine it with clear, easy-to-read product descriptions. That product page design helped Amazon become the fastest-growing retailer in the world.
Borrow from Amazon's playbook – you can improve your online store's conversion rate by making your product pages extremely straightforward and packed with useful product details.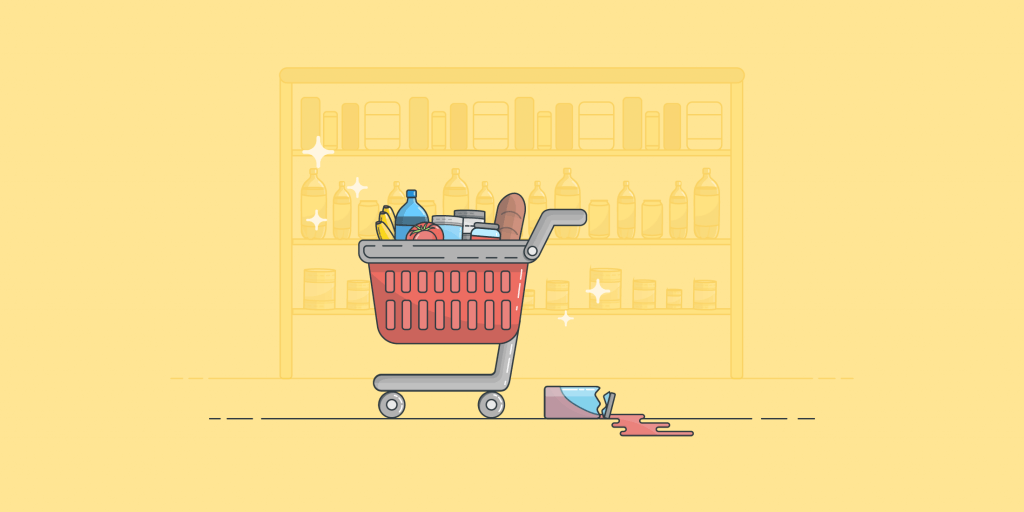 2. Reduce Cart Abandonment
In 2021, nearly 70% of digital shopping carts were abandoned. This means that people put a product on their online shopping cart and didn't complete the purchase. You'll need some good strategies to reduce your cart abandonment and increase your conversion rate.
Let's examine the three most common reasons people abandon their carts and how you can reduce them on your online store.
SEO Plays an Important Role
Remember that SEO is everywhere, and increasing your eCommerce conversion rate is another part it helps tremendously. Search engine optimization is a big subject and we have a beginner-friendly guide to help you get started.
Respecting the "SEO playbook" can increase your website's search rankings, bringing more potential customers, and increasing your chances of getting more sales. That's the number one step generally, so pay attention to your SEO before embarking on this interesting journey.
A thorough look at your Google Analytics will help you understand what engagement you're missing and can point you in the right direction in improving your store's rank on search engines.
Mobile Optimization
More than half of online traffic comes from mobile devices. This means there's a good chance that visitors surf through your website from their smartphones. But there's an issue: mobile phone users abandon their carts more than users browsing from any other type of device. There're plenty of reasons why this happens. Apart from what we'll list below, some people order from their computers rather than their smartphones.
This means you should optimize your eCommerce store for mobile phones. To do that, you can:
Make your website load faster: By compressing the images and videos on your website and reducing graphical elements, you can make your website faster to browse on mobile phones.
Improve your website's navigation structure: On phones, it's a bit harder to browse through an online store's many categories and product lists. That's why you should make the menus on your site work well on mobile devices so that every product page and category is easy to navigate.
Reduce friction on the checkout page: Start by reducing the size of the checkout form on your website. Next, offer multiple payment options and add popular ones like credit cards and PayPal if you're dealing with customers outside your country. And finally, give users the ability to log in via Google and become a member for faster checkout next time.
While geared toward improving the mobile phone user's experience, this advice will also positively affect users of other devices.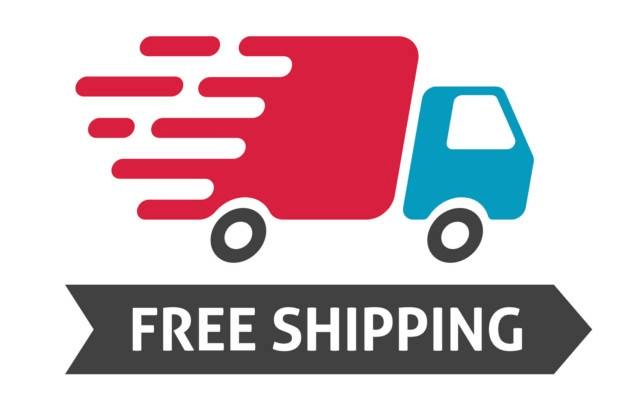 Offer Free Shipping
According to Stitch Labs, 44% of people who abandon carts do so because of unexpected shipping costs at their checkout. On the other hand, stores that offer free shipping see a 10% boost in revenue. Offering something at no cost is a powerful incentive. Copyblogger calls the word "free" one of the most influential words in the English language.
Don't Give Customers a Choice Overload
Sheena Iyengarc from Columbia University did an experiment. She put six different flavours of jams in one booth and 24 flavours in another. She found that, while the booth with 24 jam flavours attracted a bigger audience, the booth with six jam flavours was likely to sell more jam.
Customers found it much harder to choose from 24 jam flavours than six.
It's a phenomenon known as analysis paralysis, a term popularised by Barry Schwartz, the author of The Paradox of Choice. This means that the more choices you offer customers, the less likely they will make a final purchase decision.
So, try to balance your store and give customers choices – but not so many that they get lost.
These three tips will help you reduce your cart abandonment rate and, as a result, increase the conversion rate of your eCommerce store.
Send Follow-up Emails on Abandoned Carts
It's smart to send follow-up emails to customers who have abandoned their carts. Everybody's life is packed these days, and people tend to forget things they put in their carts.
Reminding them of the forgotten products might make them complete the purchase. If you convince them and they return to your online store, offer them more discounts or lower-priced shipping.
3. Increase Perceived Value
The best way to engage your customers is to offer them rewards and incentives. A report published by Bond stated that 73% of customers are more likely to talk to, recommend, and do business with brands with good loyalty programs.
In addition, according to HelloWorld, the best way to entice customers into doing business with you is by providing surprise gifts and rewards.
With that in mind, here are a few ways to use attractive offers for your online store and to increase customers' perception of your product's value, generating more sales.
Offer discounts
RetailMeNot found out that 44% of shoppers made a purchasing decision much faster because there was a discount. This isn't a surprise considering today's shoppers are more price-sensitive than ever. If you offer your potential customers discounts, you'll see them become regular shoppers of your online store.
Create attractive bundles
Shoppers like discounted prices, but what they like even more is paying the normal amount and getting extra stuff. Providing that motivation means creating a bundle that costs less than the individual items in the bundle. BOGO (buy one get one free) offers are a popular form of bundle and a great way to increase customer engagement.
Award coupons
It's scientifically proven that coupons increase happiness levels and make customers more relaxed. So, offer one to existing or new customers and watch your online sales increase.
Create Ads
While many people use ad blockers to block unwanted ads, you can showcase some of your products on social media. Google Ads is one of the biggest advertising platforms worldwide, but Instagram and Facebook offer similar tools.
You can use them to promote your products online and secure valuable sales from social media. Meta's statistics show that 83% discovered new products or services using Instagram. 81% say they research products or services on this platform.
The same research states that 31% followed the brand's account, while 79% searched for more information regarding the product or service.
These are invaluable numbers, and you should definitely consider them for your sales funnel.
When you provide attractive offers, customers will buy more from your shop. It creates a perception that your store gives the best value to its customers. Moreover, as promotions and deals make purchasing decisions much easier, you'll find that your store's conversion rates will increase as well.
Also, measure your statistics with online tools like Google Analytics to increase your chances of success further and boost conversion rates. Another after-effect of social media is that you use the social listening tools embedded on these platforms to check your brand's market penetration and whether people talk about you.
4. Reduce Skepticism
Today's customers don't trust companies that much, especially eCommerce stores. To convince customers to purchase from your online store, you'll have to follow a strategy that inspires trust so that they can become loyal to your brand.
According to Motista, if a company can develop an emotional connection with its customers – firstly by recommending it to a friend and secondly by offering excellent products or services, they can earn up to 306% more from that customer than from someone who has no connection with the brand at all.
Simply put, if you build trust, your customers will buy more.
With this in mind, here are three strategies you can use to build customer trust.
Craft an Attractive Return and Exchange Policy
Before making a purchase, 66% of shoppers look at the return/exchange policy of the online store. Publishing an attractive and easy-to-understand policy can go a long way in building trust.
Here are a few techniques you can use:
Specify your policies clearly: Do you only accept return items if they are defective? Do your customers have to pay a return shipping fee? Is there a deadline for returning items based on the purchase date? State all such details in your policy clearly, so customers don't get any unwelcome surprises when they attempt to return an item to your store.
Use simple language: Your customers will appreciate it if you use easy-to-understand language. That means simple words, short paragraphs, and bullet points.
Go the extra mile: Companies like Zappos offer refunds within 365 days. Plus, they even pay the shipping charges for returned items. While your store doesn't have to go that far, creating an attractive return/exchange policy will help increase customers' confidence in your store.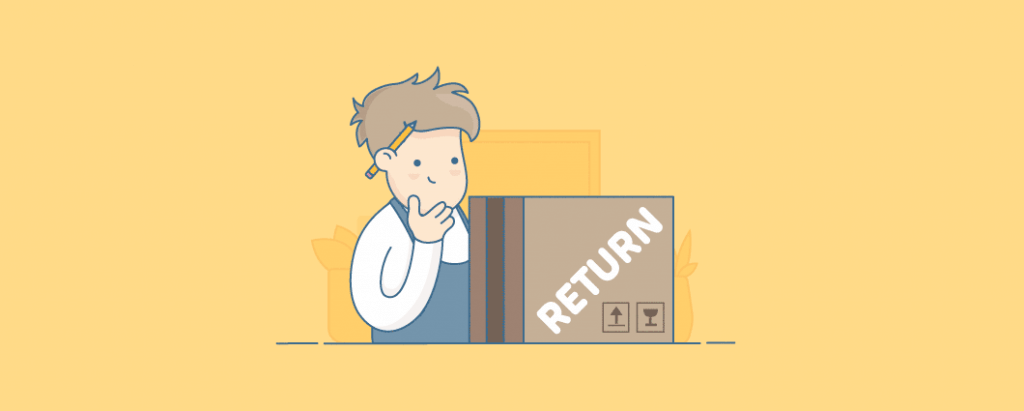 Have a No-Questions-Asked Return Policy on Defective Items
For Neil Patel, adding a money-back guarantee improved sales by more than 6%. When you promise customers that you'll provide a refund on defective items, they'll be more likely to give your online store a chance. And if you don't, there's a good possibility that they'll move to a competitor that does offer a money-back guarantee.
You should also try adding trust symbols to your site. These can be icons for ISO certifications that you've earned and security badges from companies like Norton and McAfee. Display them on your checkout page and ensure you have SSL certification to inspire trust.
Combining a money-back guarantee and trust symbols can help elevate your company's image and make customers more confident when buying from your online store.
Add a Review Section
A report by the Spiegel Research Center states that customer reviews can boost conversion rates by 270%. That makes sense, as customer reviews are one of the most influential factors that come into play when someone decides to purchase a product or service. It's the social proof we seek to decide to spend our hard-earned money on something. Brightlocal states that "91% of 18-34-year-olds trust online reviews as much as personal recommendations."
With this in mind, it's a good idea to add a review section to the product pages of your online store, as this will surely help drive more sales.
The easiest way to add an online review section is by using a plugin. All major eCommerce platforms support review plugins that you can quickly add to your online store. Whether you use a custom platform or the most popular WordPress, there are review systems that work like clockwork!
5. Provide Awesome Customer Support
By providing high-quality customer service, you can increase your online store's sales and conversion rate. According to TrustPilot, here's why:
"Improved consumer experiences have become one of the main key success factors for retailers to win and retain shoppers. Indeed, today, a totally satisfied customer contributes 2.6 times as much revenue as a somewhat satisfied customer, and 14 times as much revenue as a somewhat dissatisfied customer."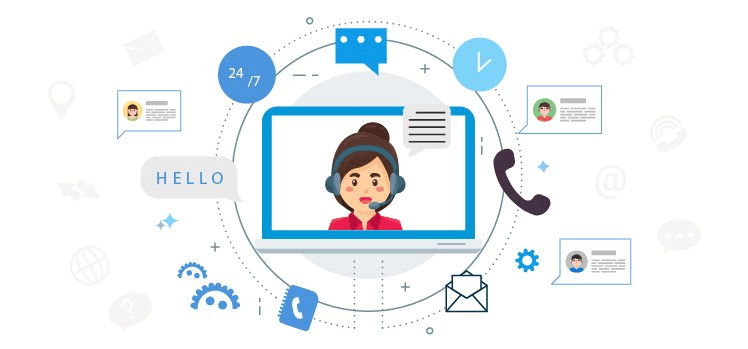 Here are three strategies you can use to provide world-class customer support:
Add Live Chat to Your Website
Today's customers want quick customer support. Companies can add a live chat tool to their website to provide that.
Some might even outsource their customer support on social media. The fast response badge on social media shows that you care about your customers and respond to their questions quickly.
Live chat is preferable to customers than phone or email contact, and it can also provide essential customer support when your team is offline.
This is thanks to AI technology in today's live chat apps, which allows them to interact with customers and respond with predetermined answers to basic queries.
Here are a few fantastic live chat apps you can choose from:
The reason why your store should have a live chat is because it has the highest satisfaction rates among all support channels, even email.
Offer Stellar After-Sales Support
"Today's consumers don't buy products or services. Their decisions revolve around buying into an idea and an experience." – McKinsey
This quote captures an important truth about the current consumer population: the experience they have on your eCommerce site will dictate whether they come back or not. You have to forge a relationship from the very beginning.
When customers do business with you for the first time, that's when you should show that you care about them. The best way to increase your sales is to retain existing customers. And to do that, you must be ready to provide after-sales support.
The best way to offer excellent after-sales service involves:
Having an effective return/refund policy
Employing trained customer support agents who can explain and guide customers to use the products they've bought from your store
Creating a comprehensive FAQ or knowledge base to help customers solve problems themselves
By doing these things, you'll be able to increase customer retention and as such, increase the sales your online store gets. 17% of customers say they'll spend more with a business that offers high-quality customer service.
Run a Blog to Educate Customers
Many potential customers want to know why your product or service is worth buying and whether or not it will help them solve their problems. Take HostPapa's blog as an example. We provide some fantastic web hosting services, and, at the same time, we provide insightful blog posts like this one to educate our customers who use our products. By educating customers, you solve problems before they even begin.
To convince customers that your products or services are helpful, you can create content that shows that in action. Nothing convinces customers better than photos and video; those are the ideal media for demonstrating that your product will help customers achieve their goals or solve their problems.
For example, Twinings, an English tea company, has a recipe section on its website. Here, potential and existing customers can find delicious recipes you can make with Twining's products. With such content on their website, Twinings will likely get a better conversion rate, and people will like to try their tea.
You can create such content too.
Showcase how your customers can use the products in your online store, and you'll convince more people to make a purchase.
A Clear Path to Boost Conversion Rates
For anyone who runs an online store, we've covered some very actionable topics in this article. You now have five proven strategies for increasing your conversion rate. These strategies can help you generate more conversions and increase your website traffic.
You'll be off to a great start if you publish clean and helpful product pages, do all you can to reduce cart abandonment, and effectively convey your product's value on your site.
What kind of techniques are you using on your eCommerce site?
Enjoyed this post? Head over to HostPapa Blog to read more exciting topics like this and get all the latest web hosting tips for your website!