Customers who keep coming back and buying your products and services show that your company is successful. Following simple yet effective market strategies and "golden rules," you can gain their trust and build a solid community of loyal customers. And it all boils down to customer experience.
Apple is a company that has personified this quality by making the customer experience a significant part of its business model.
Everything from their beautiful website, with its delightful product pictures and animations to the beautifully designed packaging, provides an elevated experience to the customer. And even after buying the product, customers aren't left hanging dry. They provide excellent after-sales support – online and onsite – via their stores' genius bars, covering all their bases, from point A to point B.
As a result, it's no wonder that even today, they still have many die-hard loyal customers – the kind that every company dreams of having.
And Apple is just one example out of many.
You can see this happening with other companies, both big and small. Nordstrom, ConvertKit, Harley Davidson, and others. They all boost loyal customers, which helps the companies mentioned above thrive – all because they differentiate (and pride) themselves based on their ability to provide a better customer experience.
The good news is that there is no single way to improve customer retention and brand loyalty. There are many. And this means you have plenty of options to choose from.
This HostPapa blog will share six practical ways to increase your customer loyalty. But first, let's see what customer loyalty really means.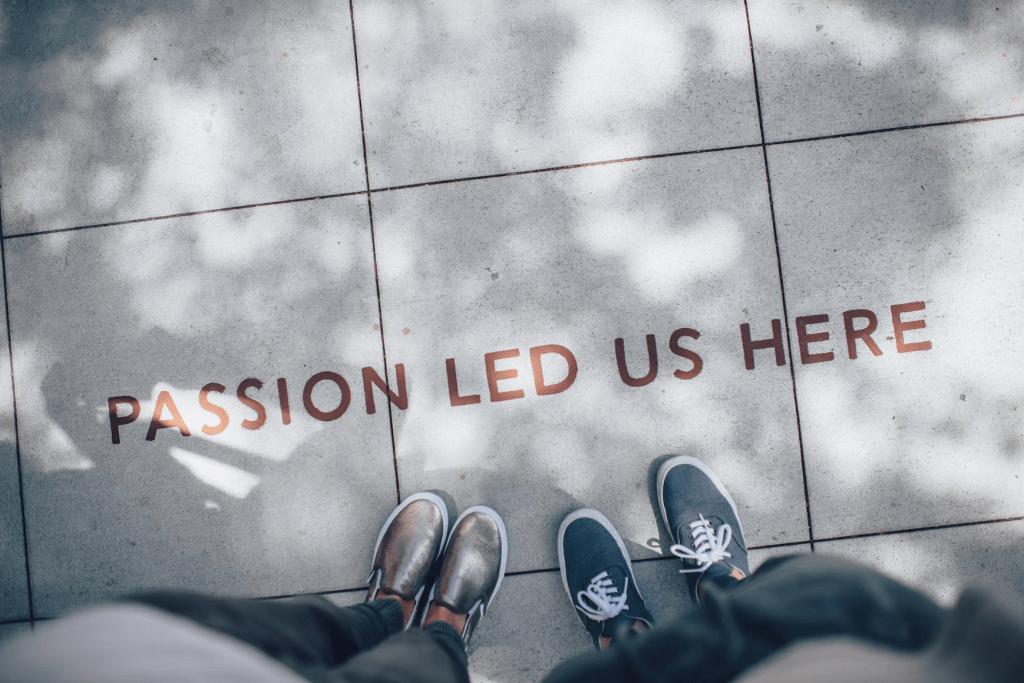 What Is Customer Loyalty?
Customer loyalty is the relationship between a customer and a business, based on emotions and practical experience they gain from using your products or services. Loyalty is gained after the customer has a positive experience with your brand or products. The most notable characteristics of loyal customers are:
They return to buy your products or services.
They use your products and services often.
They recommend your products to friends and family.
They follow you on all social media marketing channels.
While these are the most profound characteristics of loyal customers, we should have a look at why these loyal customers prefer your business over others.
They really like your products: Good products build great customer relationships. Many people will be loyal to your brand because you simply offer the best products for them.
Competitive pricing: These customers are after your aggressive pricing, so to boost customer retention, keep your prices competitive.
Your products are accessible: Your customer base might prefer you because your products are easily accessible and convenient to use, regardless of pricing.
Loyalty programs: We'll discuss loyalty programs later in the article. It means building customer loyalty by offering extras with your products and services.
They like your freebies: If you own a small cafe, many people will come not just for your coffee but for your free Wi-Fi or snacks you serve with your coffee.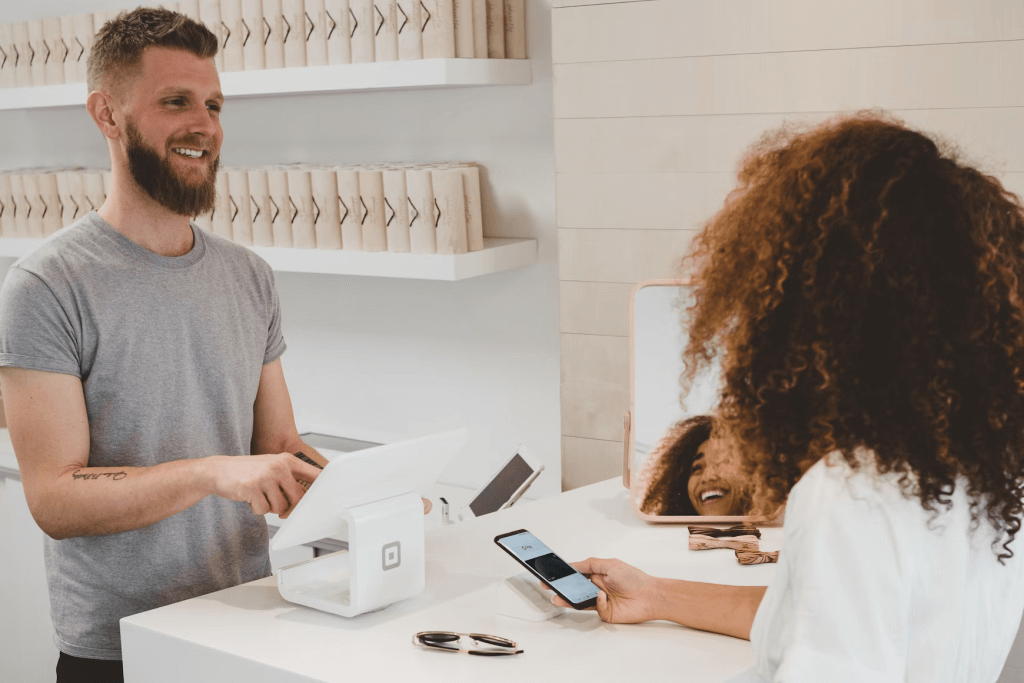 1. Deliver High-Quality Products/Services
Slightly under-promise and over-deliver. This is a saying that every business should keep in mind when selling products and services. Why?
Because when a customer buys your product or service, they have certain expectations in mind. How will it work? What will it do? How reliable will it be? How convenient?
If you can exceed your customer's expectations about the products/services you sell, you will create loyal customers who will do business with you repeatedly.
Think of all the companies with loyal customers: Apple, Disney, Amazon, Harley Davidson, and McDonald's. While their marketing plays a significant role in attracting new customers, their products and services make them keep coming back.
Suppose your products/services can also satisfy your customers' needs and exceed their expectations regarding quality, reliability, and convenience. In that case, you too can increase the number of customers loyal to your business.
Remember that, in the end, your products and services will determine whether or not your customers will stay.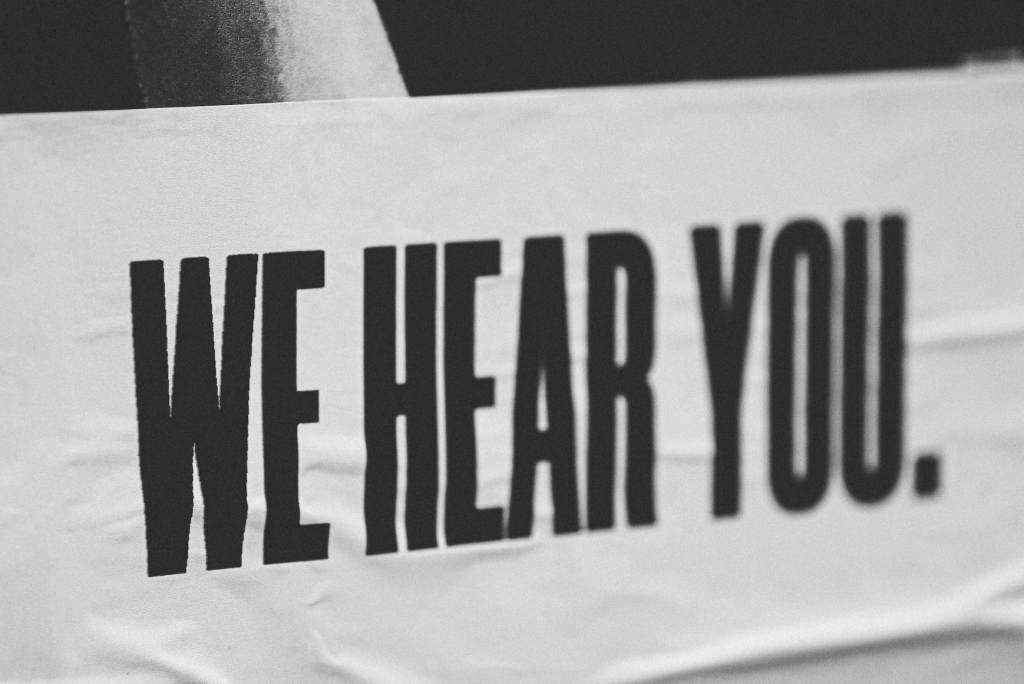 2. Build a World-Class Customer Service Department
Trust takes years to build, seconds to break, and forever to repair. This is as true in business as it is in life.
Paying attention to your customer relationship is the number one priority for an effective customer service strategy. You can build the best product in the world or create the best service – but if you can't support your customers after they've paid for it (after sales support), you'll gradually and sometimes instantly lose their trust. This creates a massive backlash for your business and needs more time to restore than to build. Here's why:
No product or service is or will be perfect (including yours). This means there's a chance your customers will run into a problem at one point or another. If they're left hanging with no one to help them solve the problem, they'll ultimately be unsatisfied with the product itself. They might never do business with you again; instead, they'll even consider running to your competitor.
That's why you need to focus on creating a professional customer support team that can help your customers if they come across a problem with your product or service.
Here are some ways you can ensure your customer service stands out above the rest:
Be available as long as possible (or 24/7): The number one problem today's customers face is that businesses take too long to respond to their queries. You can increase your customers' confidence in your services by offering speedy responses.
Live chat is one way of doing that, as 79% of customers prefer live chat over email or social media due to its immediacy. The speed of response also plays an important role, as customers might even choose to stop using a product or service because of slow response times.
Have a multichannel presence: By being available on multiple channels (for instance, social media, call, email, SMS, etc.), you can become more reliable in the eyes of your customers. After all, some people prefer to contact support via email, while others might choose to call. Your ultimate goal is to solve problems and "create" happy customers.
Employ professional staff: Your business will get customer service requests from all kinds of customers (tech-savvy, novice, helpful, unreasonable, angry), but it will be your customer support team's job to make sure every single one of these customers leaves as satisfied as possible. That can only happen when your staff is well-trained and knowledgeable about your product/service. Training is paramount to ensure all customers are treated in the best way possible.
You can also invest in producing helpful content for your audience. For example, if you sell cameras on your online store, you can write (or hire a writer to write) a blog on how to become a better photographer. Then link these articles to some of your products and promote them on social media, creating more engagement for your business. You can capitalize on these blogs in many ways. For example, if your blogs are popular and get tons of engagement, you can use them to promote a particular product, brand or service.
If, on the other hand, you have a complicated product or service, you can teach your customers how best to use it by creating a knowledge base and even an FAQ page at the end of the product description, where most people will check if they have questions.
The opportunities and methods of providing customer support are varied and endless, and it's up to you to decide the best way you can support your customers.
3. Captivate Your Customers with Unexpected Surprises
The first two strategies described above illustrate some of the essential things to do for your customers. After all, providing high-quality products and good customer support is expected from any business.
But still, while having a good product and qualified customer support service will make you competitive, they're usually not enough to make you stand out.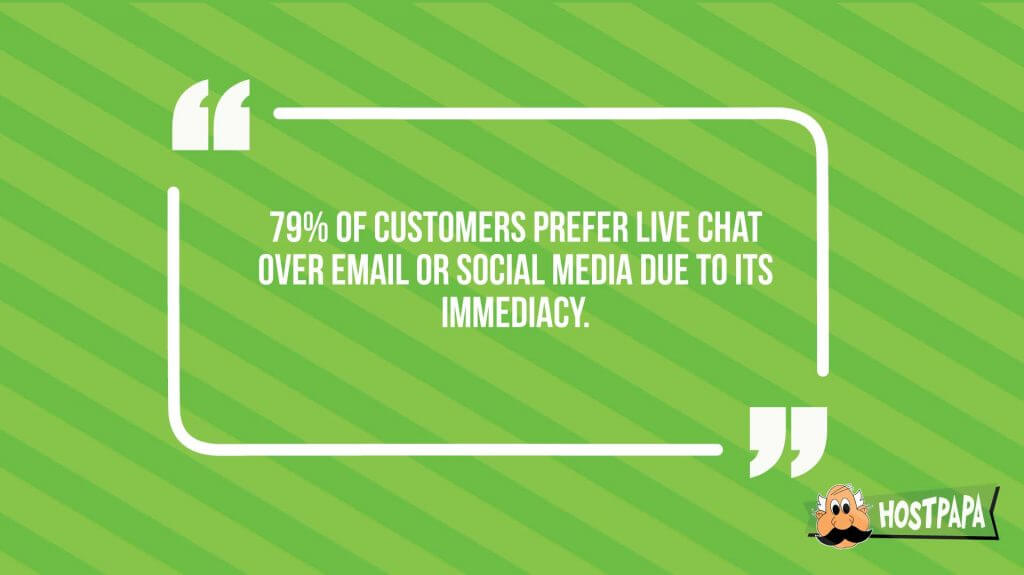 You must go beyond the ordinary by making a few more firm steps for this to happen. Here are a few ways you can do that:
Offer better shipping options
eCommerce giants like Amazon have made people think that free shipping is to be expected for any product. Not doing so leads to fewer sales since people start looking for alternative stores that offer free shipping. If you can't offer free shipping due to low-profit margins, another way to go is offering fast or priority shipping – customers are still likely to pay for faster deliveries.
Offer discount codes
Some many holidays and events come around every year, so why not offer a discount code to celebrate? From Christmas to Valentine's Day, you've got lots of options. Don't forget Black Friday – one of the year's most significant shopping events. You can cash in by providing discounts and exciting bundles for your products and services during these occasions. Your customers will love these promos.
Use gift cards to give a small bonus:
In addition to discounts, gift cards are a great way to intrigue and motivate customers to buy your products or use your services. These are especially effective for new customers experiencing everything you offer for the first time or customers going through special milestones like birthdays, weddings or other special events.
4. Keep Customers Engaged with Incentives And Loyalty Programs
You can reward loyal customers with an incentive if they return to your store to buy your products or services. Incentives encourage customers to stick to your business even more since the more they buy, the less they pay. A loyalty program, for instance, and many others are just that.
Now, there are many ways you can motivate your customers. Here are a few effective methods:
Gift Cards
Gift cards, like discount coupons, can be given to customers to reward them for their loyalty to your business. But that's not all. Customers who enjoy your products and services can purchase your gift cards and give them to their friends, family, and colleagues. Gift cards can be used to encourage loyal customers to keep coming back and as a marketing tool to spread the word about a particular brand.
Loyalty Programs
With customer loyalty programs, people receive points for every purchase they make within your business. The more purchases they complete, the more points the customer gets. After they have accumulated a set number of points, you can give them a reward like a free item, a gift card, a free service for several months and more. Loyalty programs are effective since they gamify the whole process. The more you buy, the closer you are to "winning" the game. Again, this is a widespread technique among major brands.
Membership Cards
Membership cards work the same way as loyalty programs, but they offer more flexibility regarding what you can provide to your customers. For example, people with a membership card can access valuable deals and discounts not available to the general public. Maybe they can get free shipping regardless of the package size or weight. This makes membership cards very effective as loyal customers feel part of an exclusive club. And if that doesn't boost loyalty, what else will?
VIP tiers work amazingly well along membership cards. It's virtually a paid membership or loyalty program that gives additional discounts and benefits to its members. The most prominent example is Amazon Prime, which is based on what most customers dislike: shipping costs. By offering a paid membership, you ensure VIP customers bypass these obstacles and receive their products in a day or two with fast shipping.
Divide Your Customers Into Groups
You can target different customers more creatively by dividing them into several groups. Customer segmentation makes it easier to target specific people according to gender, age, location, occupation, interests and many more.
That way, your marketers can direct their campaigns to the right demographic group and offer specific promos to the right people. Targeted marketing campaigns will be more compelling, and at the end of the day, you'll attract more customers from your customer base.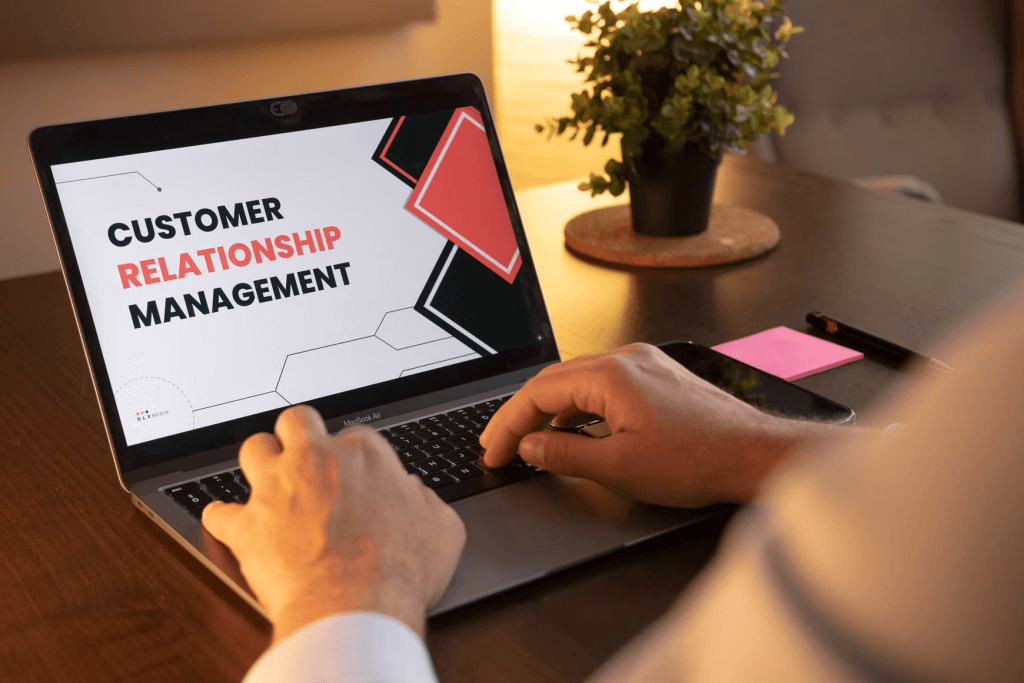 5. Show Gratitude
Loyalty programs and membership cards are effective, but there are still more ways to show that you care about your customers. Find ways to thank your customers after they complete an order, or slip a thank you note into their packaging to show your appreciation.
Expressing your gratitude toward them will make you stand out from the abundance of companies. They'll likely prefer your business for the future – if you tick all the boxes.
6. Ask And Implement Customer Feedback
The best way to improve your customer's experience is to listen to their suggestions and complaints by gathering feedback. By running your own business, you can experiment in all areas freely – but no data will be as effective as collecting and analyzing customers' suggestions and complaints. After all, they interact with your brand and products/services.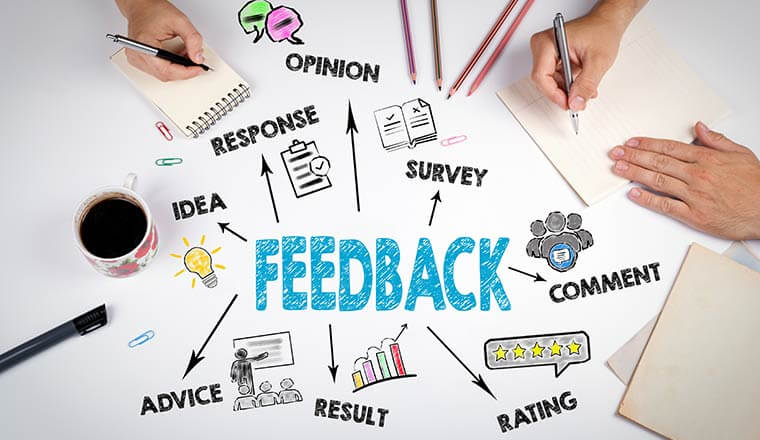 You can ask your customers for feedback in many ways:
Ask for feedback when they contact you for support.
Ask for feedback when they receive their product.
Send an email or SMS with a link to a customer survey that they can fill in.
Asking the right questions to the right people.
Conduct polls on social media.
If you want to convince them to complete a long feedback survey, you can offer them something like a discount or a gift card in exchange. This increases the probability that your customers will give you feedback.
To create a feedback survey, you can use a service like SurveyMonkey (paid) or Google Forms (free).
By asking customers for feedback – and implementing their suggestions – you can increase customer loyalty as you show that you care about their experience with your brand.
The most famous example of this strategy in action is when a guy on Twitter asked Elon Musk to add a "dog mode" to Tesla cars. Elon Musk replied with a simple "yes" and rolled out the feature the same year. In addition to creating publicity and hype, this move showed Tesla customers that he and his company were listening to them and their needs.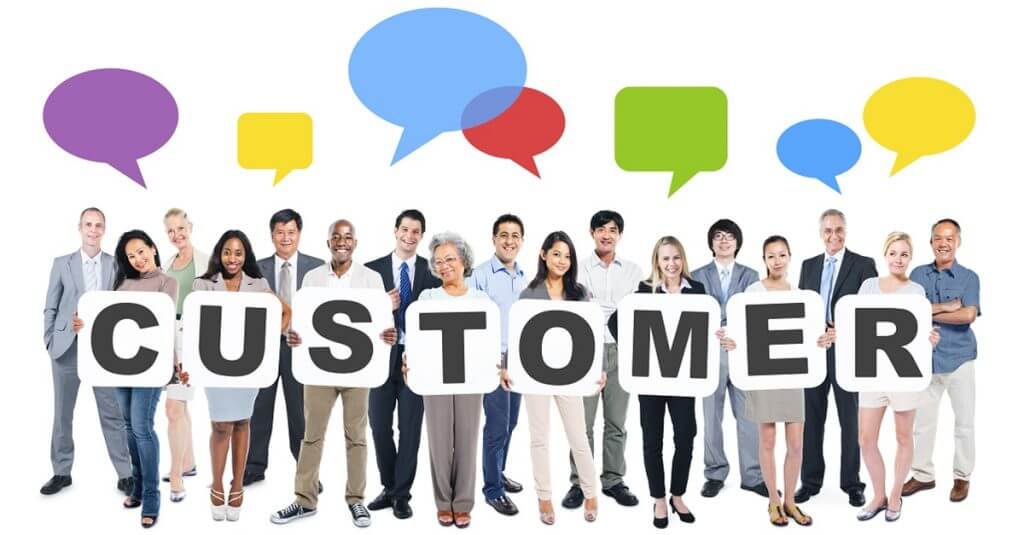 What's Your First Move?
Without customer loyalty, your business is like a bucket with a hole. No matter how many customers you bring, they will eventually fall out and drift to one of your competitors.
On the other hand, loyal customers buy more and cost less to retain, while customer satisfaction helps develop a positive brand image for your business.
As we mentioned at the start, the key to customer retention is to improve your customers' experience. Caring for the existing customers is one way to achieve that goal.
You can move one (or many steps) closer to a smooth customer experience, and now you know some ways to do that:
Deliver products and services that exceed expectations.
Provide reliable support if they run into problems.
Ask and act on complaints and suggestions made by existing customers
Provide clients with rewards and incentives.
Which strategy will you try first?
Enjoyed this post? Head over to HostPapa Blog to read more exciting topics like this and get all the latest web hosting tips for your website!