As people spend more and more of their time online, effective customer communication has become more important than ever. With so many businesses grabbing our attention in the digital space, it's crucial to stand out, think outside the box, and connect with your existing customers and potential prospects.
Customers prefer companies that provide human support and can address their concerns promptly and professionally. By improving your customer communication, you can retain your existing customers and attract new ones.
Thankfully, there are a plethora of internet-enabled communication tools and services that can help you stay connected with your customers online. Whether email marketing, social media, live chat, or even video conferencing, there's a tool for every need and budget.
Keep reading for actionable tips on improving customer communication and building stronger relationships with your audience. With a little effort and the right tools, you can take your business to new heights in the digital space!
What Is Customer Communication, Exactly?
Customer communication is like a two-way street where businesses and customers exchange information, jokes, and maybe even memes!
It's all about building strong relationships by providing valuable information and support through multiple communication channels like email, social media, or even carrier pigeon (but that's not very efficient!). It's like a customer service tool but with a personal touch.
Effective customer communication is the secret ingredient to winning customers' hearts and loyalty. Businesses can establish trust and credibility by speaking their language and responding to their inquiries, feedback, and concerns promptly and professionally; businesses can establish trust and credibility and enhance customer loyalty and brand image.
And it's not just about being helpful. Customer communication skills can also help businesses improve their products or services and tailor them to their customer's needs and preferences.
By understanding and connecting with your customers, you can build a lasting bond beyond just transactions. So, whether it's sending witty emails or responding to Facebook messages with funny GIFs, don't be afraid to get creative and have fun!
Now let's get into more about how you can solidify this relationship.
Think Ahead
Customers want their questions answered instantly, and any uncertainty about their purchase can lead to losing a sale. You should develop a thorough customer feedback plan for your business to provide high-quality support and enable consistent communication with customers across all channels.
Here's what you can do:
Think about how you'll respond to customers regarding any common requests or changes in policy and what alternative solutions you can offer (i.e. product deliveries, taking payments online, etc.)
Ensure all people handling customer communications know the refund, return, and cancellation procedures.
Gather the most common questions you received in the past from customers, together with the answers you provided. Create a database with all of them (for all your team to have access to). This will ensure consistent messaging, regardless of who is handling customer communications.
Once you have a plan of action, you can work on deciding and setting up your online communication channels.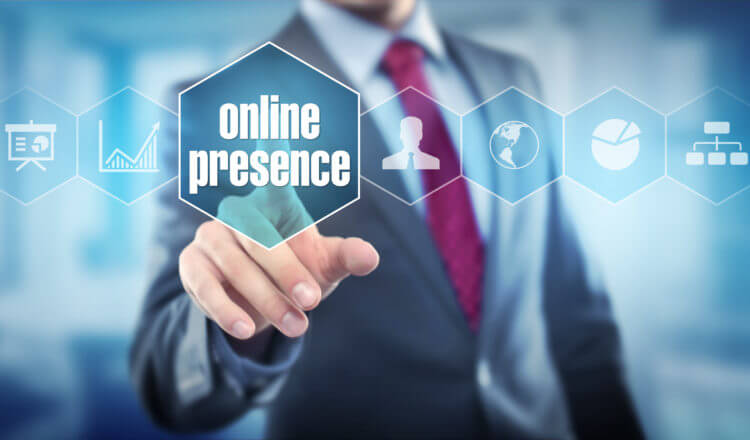 Evaluate Your Online Presence Needs
Hundreds of different customer communication management tools and channels are at your disposal. The challenge is finding the ones that fit your needs and requirements – or, more importantly, your customers' needs and requirements.
Before you set up an online customer communication strategy, you need to take some time to look into your customers' behaviour and preferred channels of communication.
How exactly do people want to reach your business?
Do they prefer calling you?
Maybe texting or WhatsApp?
Or would it make sense to have more interactive communication (maybe even 1-1 video calls)?
Thinking this through will help you choose your communication channels wisely.
Let's say you are in the business of selling physical goods. In this case, customers may want a way to contact you directly. This means you need a strong communication service that can help your customers quickly have their questions answered and easily order products via the phone. You could also try a live chat plugin for your website, as many more people shop online than over the phone.
When it comes to food delivery, for example, a study said that customers ordering pizza online are spending 18% more than customers who order over the phone. This shows the importance of having a reliable and fast website and a great web hosting plan to support your business.
You may find LinkedIn and Twitter good choices if your clients are professionals. Facebook and Instagram might be better if you run a restaurant or store. It all depends on the age and profession of your customers and the specifics of your industry.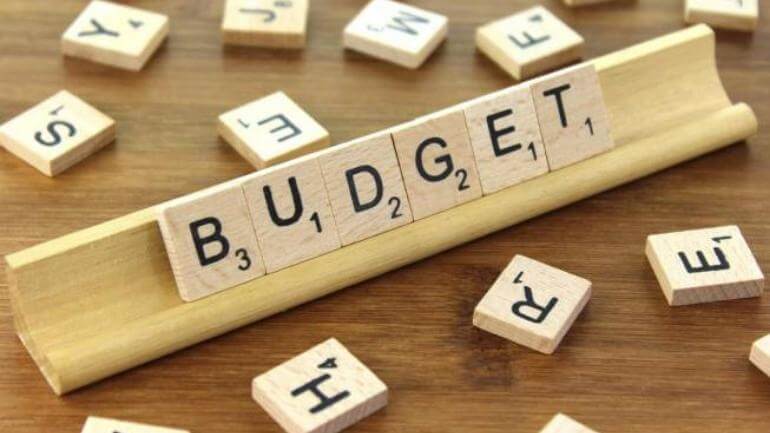 Budget Ahead of Time
There are many tools out there, both paid and free. If you have a lower budget, there are free options to get you started. Consider investing some of your budgets here if you're looking for communication tools with more options and features.
With that in mind, let's look at the tools you can use to communicate with your customers, clients and internally within your organization.
Tools for Communicating Online with Your Customers
Before you can set up private (one on one) communication channels for your customers, you'll first have to focus on expanding your public communication channels and making it easy for clients to find your contact info.
Check Your Website Communication
If you don't have a website, now would be an excellent time to evaluate if it's time to create one. If you already have a website or online shop, here are some things you can consider to improve your customer experience and communication:
1. Update Your Contact Us Page
Your website should have a contact page that lists your main communication channels. You can simply add your current contact information, such as:
Phone number (preferably WhatsApp enabled)
Email address
Social media profile link
2. Add Live Chat to Your Website
41% of customers prefer to use live chat to communicate with businesses. Live chat has the highest customer satisfaction levels of any customer service channel. Add it to your website, and people interested in your products/services can contact you instantly.
If you need a basic live chat service and have a WordPress website, WP Live Chat by 3CX can be the way to go. However, if you'd like to get a live chat service that's more feature-rich, here are some other options:
Once the live chat software is active on your website, customers will see a prominent text box where they can type their queries and chat with you back and forth effortlessly.
3. Add Booking Functionality to Your Website
If you provide a service that requires reserving time slots in advance, you should consider adding a booking functionality to your website.
There are many options to consider, so for an in-depth look, check out our complete guide on adding a booking system to your website. It will enable clients to book an appointment directly without calling your office.
Increase Your Online Communications with Social Media
Social media is a great way to keep in touch even with the most loyal customers. Lots of people turn to social media accounts to get support, ask questions, and keep up to date with what's happening with their favourite businesses.
If you're not already on social media, here's where you can get started:
1. Start by Creating Social Media Profiles
There are tons of platforms to choose from. Look into where your target audience is most active and where they'd be interested in finding you. Another thing to do is look at where your competitors are actively communicating with their audience. Some of the most popular social media platforms include:
Instagram
Facebook
Twitter
LinkedIn
Pinterest
The options listed above aren't the only kind of profiles you should create. For example, if you own a restaurant, you should consider building a Yelp!, a TripAdvisor, or even better, a Google Business Profile since 85% of all searches on this popular platform are discovery searches.
Once your social media profiles are set up, you should add your contact information there as well:
Phone number
Email address
Other social media profiles
Link to your website
The next step will be to plan your content strategy. This is where you figure out what you'll publish on your social media profiles. These posts also include text-based announcements, links to your products or news, visuals, or videos. Visual posts can easily be created using a tool like Canva.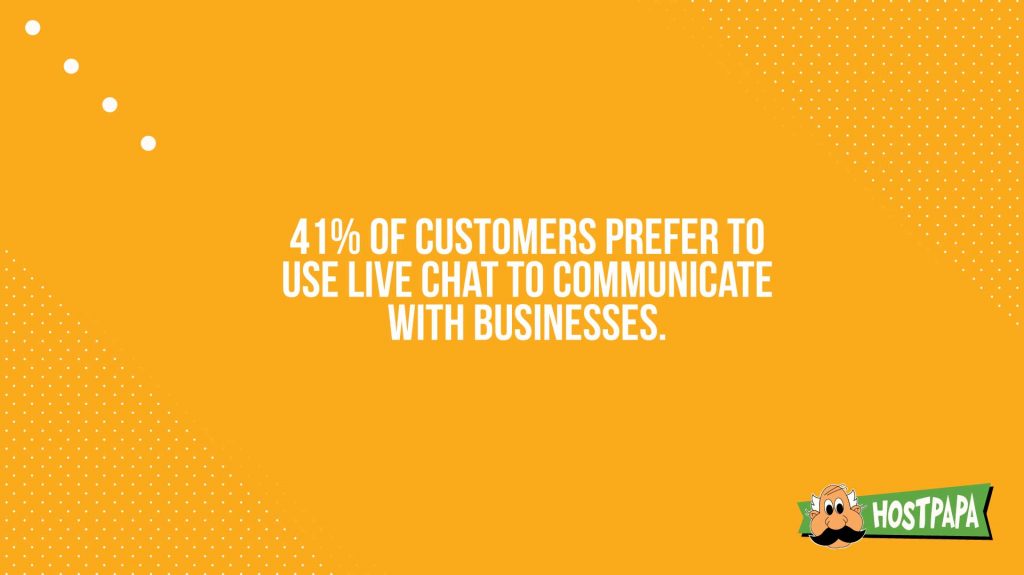 2. Opt-in to Social Media Messaging
Social Messaging has been attracting more and more companies as it allows prospects and clients to contact them effortlessly. If you're not already connected with your audience there, set it up and encourage users to contact you whenever they have questions.
Next, you must determine who will answer all social media messages and comments.
Your team can do this, or if your customers generally reach out to ask similar things and you'd prefer a more automated version (for Facebook, for example), you can use a chatbot.
When thinking about how you'll respond to messages, stick to your brand's tone of voice, keeping consistency with your overall communication. Still, when people message a company, it helps knowing there's a person behind the brand, so keep it friendly with a touch of humour where possible. If you go for the chatbot option for Facebook Messenger, let's say you'll have to put in a bit of work to set it up by adding a database of FAQs. Mobile Monkey has a coding-free chatbot builder, and they also have several templates you can use. Don't forget to think of your chatbot as a person and try to give it some personality.
Create A Forum/Online Community
Want to step it up a notch? Create an engaged online community. People love the sense of exclusiveness, so they might be even more attracted to join your niche group.
What can you get out of it?
Improve customer relations
Increase engagement and loyalty
Discover the brand ambassadors who'd be willing to spread the word about your brand
Provide extra value and position your brand as an industry expert
Plenty of options are available:
Facebook Groups: On Facebook, you can easily create a group from your business profile and invite your customers to join you! Facebook groups offer you the opportunity for more one-on-one communication and to provide extra support to your customers. There are endless options for how to use your group, so be creative with your strategy!
Slack: If you want a more feature-rich group service (and have the budget for it), Slack is a great choice. It integrates with Google Docs, CRMs, and other workplace software. To use Slack, you must create a channel and invite users by sending them a link. You and everyone you invite will have access to the last 10,000 messages, enabling rich communication.
WhatsApp: WhatsApp Business was built with the small business owner in mind, so it's a great choice. You can showcase your products and services and connect with your customers. The app gives you access to specific automation and sorting tools so you can respond faster.
Reddit: Reddit's main focus is social news aggregation. Though the communities on Reddit often use the site as an online forum, its main function is that users submit content that can receive votes (upvotes for the good stories, downvotes for the uninteresting/fake, etc.). The most popular threads rise to the top. It's free, so it's worth considering, but you'll need to become a valuable member and have a good story!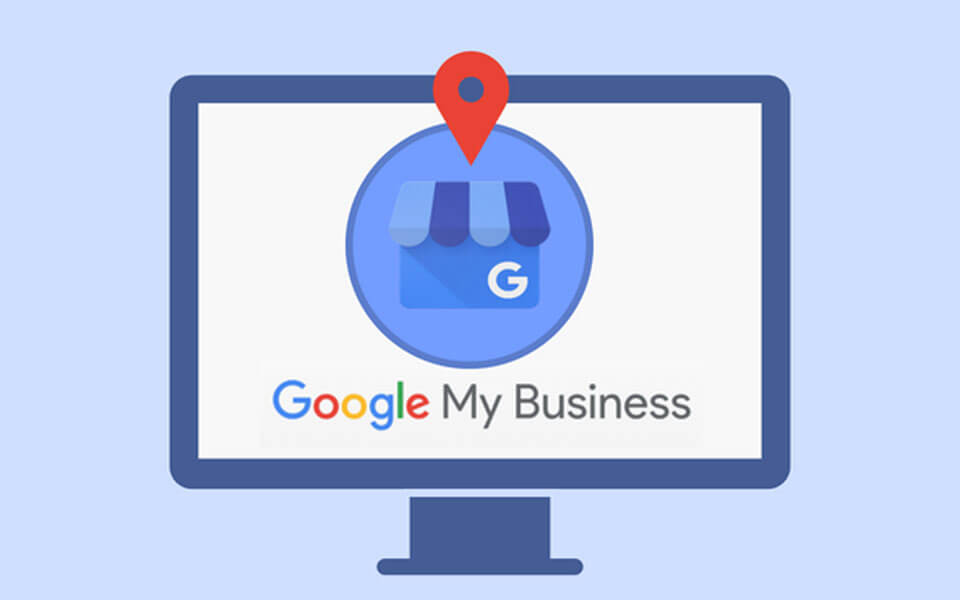 Create A Google My Business Listing
If you own a local business or offer your services/products locally, creating a Google Business Profile listing is the way to go. Many people from your area might already be searching for the products/services you're offering.
Your listing will show up anytime a person does a Google search for your business or even when they're looking for nearby businesses similar to yours. In that case, local SEO is integral and can determine your business's popularity since most people search for nearby places through Google Maps.
You should add detailed information about how people can contact your business–such as your website name, phone number, social media profiles, and more. You can even enable a messaging service for people to message you from your Google My Business listing directly.
How to Make Announcements to Customers and Prospects
When making significant changes that impact your customers, you should consider making a public announcement to notify existing and potential customers of these changes.
Some examples of these kinds of changes include:
Making your services available online
Any big promotions or discounts
Changes to your delivery times/policy
Updates to your product offering
Removing products/services temporarily and/or closing shop
Your customers want to know what's happening, and there are a few ways to effectively communicate these changes.
Announce on your website: If you run a website, you can prominently make the announcement there, either in the news section or even on the homepage.
Don't forget to update all relevant pages from your website: Check your knowledge base, delivery policy, and FAQ page, depending on what changes you're making.
Bonus tip: When customers ask about these topics, you can quickly redirect them to the relevant pages.
Send an email: If you deal with clients personally or have an email subscriber list, you can easily update them by sending a quick newsletter/notification. People appreciate a brand that offers all the necessary information.
Bang the drum on social media: Evaluate if your changes should be communicated via social media. This might be even more effective at spreading the information to your customers.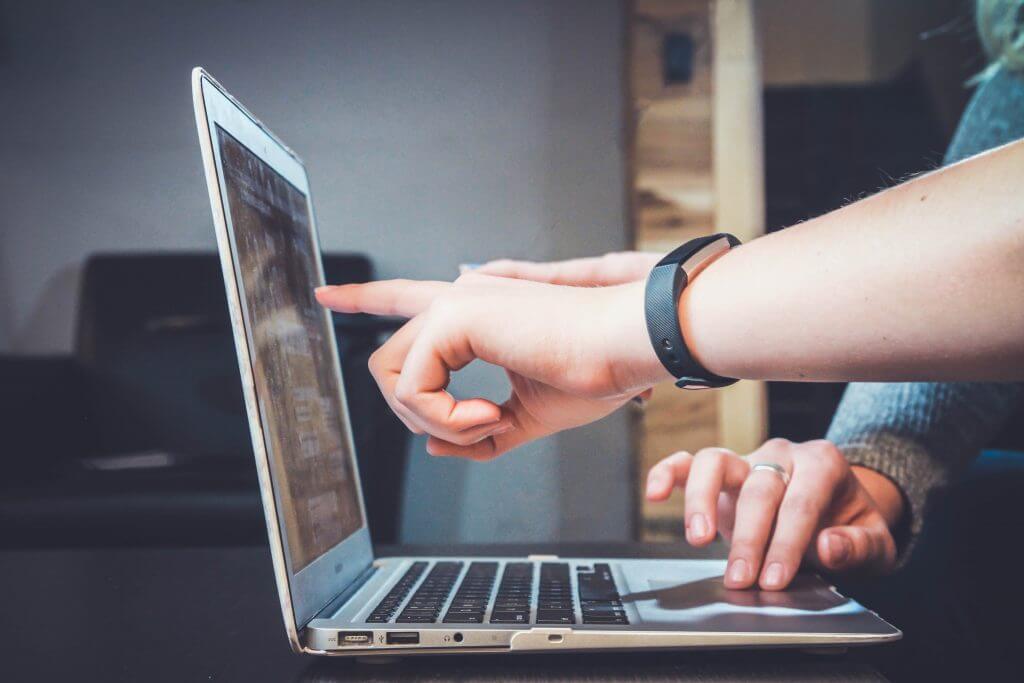 Enabling Remote Communication With Employees
When crafting your own communication strategy, don't forget about your team!
If your team is working remotely, take a moment to make sure they also have access to the right communication tools, as this will enable you to provide your visitors with the perfect customer journey.  Here are some tools to consider: 
1. Slack, Hangouts, or Microsoft Teams for varied communication
2. G-Suite or Dropbox Paper for document-based collaboration
3. Zoom or Skype for audio and video calls/conferencing
4. Trello or Basecamp for project management
For more on remote working, check out our productivity tips blog post and the best tools for working remotely!
Summing It Up: Practice Makes Perfect
Let's be real; effective communication with your customers is key to customer retention and satisfaction. It might feel like stepping into a new world with many fancy tools and acronyms you don't quite understand yet. By using various internet-enabled communication tools, your support team can promptly address customer inquiries and make them feel appreciated.
To start, take a small step, like creating a social media profile, building your Google My Business listing, or creating your first public post. It may feel like a big leap, but the small, steady steps lead to big results. Keep your customer communication platforms, such as email, phone, or live chat, well organized.
Following all this can also lead to increased customer loyalty and higher retention rates. Don't let the digital space intimidate you; take small steps like creating a social media profile or building a Google My Business listing to improve customer communication.
Remember, the small, steady steps lead to big results. Things will get easier as you'll soon learn what tools work best for your audience, and you'll be able to continue improving your online communication system.