Working remotely requires self-discipline to stay focused and flexible so you can solve problems in new ways.
To perform every part of your role and maintain high productivity, you'll need to adjust how you work, heavily concentrating your efforts on project management, team communication, and collaboration.
Thankfully, there are tools that can help you maximize personal and team performance in a remote work scenario.
This article will describe some of the best remote work tools. Breaking these applications into categories, we'll recommend apps or programs to enhance productivity, reduce distractions, and help you manage projects. There are suggestions regarding remote working software, team communication and collaboration and some thoughts on tools you should consider for sharing data and computer resources.
If remote work has changed how you work, the good news is there's also an app that can help solve any problem you encounter – and keep you happy in the process!
Let's start with the first category – tools to help you stay focused!
Tools for Personal Productivity
To be as productive working from home as you would be at the office, you'll need the basics like email, a calendar app, and maybe a word processor, plus some tools to help you keep track of your projects and tasks. Many affordable options for remote work software exist, as described below.
Google Suite
There are certain features of an office productivity suite that we've all come to expect, and many of us have paid high licensing fees to get them. A powerful word processor, a capable spreadsheet tool, and a flexible presentation platform are the kinds of applications that many of us use every day and would be lost without.
Sophisticated online versions of all those tools, plus Gmail, Google Calendar, Google Drive and other apps, are combined to create Google Workspace, a popular collection of cloud computing, productivity and collaboration apps.
HostPapa offers an attractively priced, managed Google Workspace bundle that gives you access to these powerful web-based office tools with generous storage, helpful support, and reliable anti-spam security.
Along with that, though, comes a powerful Business Email solution with two plans to choose from. Basic and Advanced give your small business operations an alternative flare.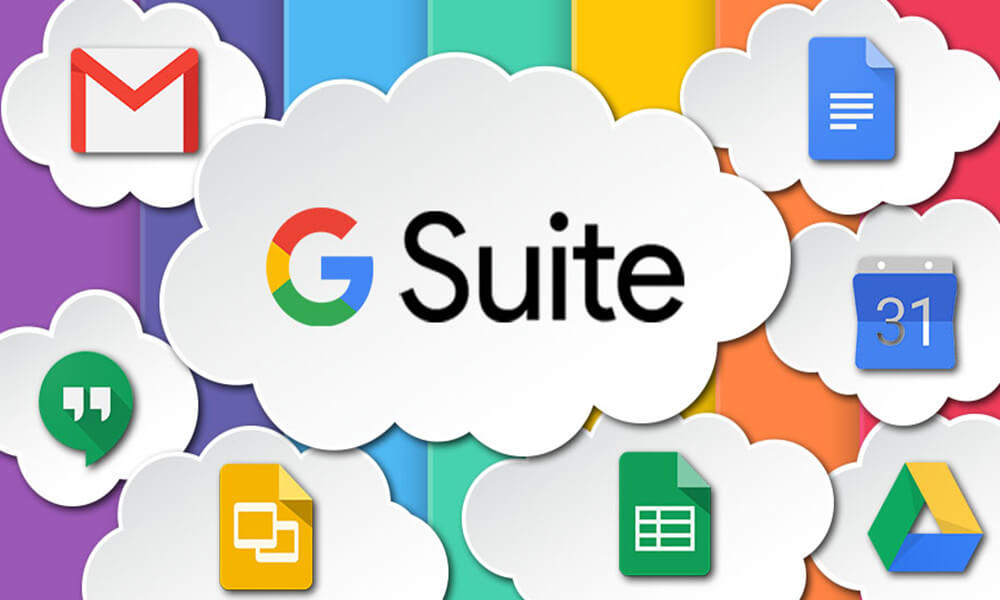 Fast.com
If your home internet service was previously only used for non-work-related things, you might not have needed a fast connection. Opting for your ISP's slower, less expensive offering makes sense.
However, speed matters when your internet service must support mission-critical work tasks.
Fast.com allows you to test your internet speed easily. This free, one-page connection analyzer won't confuse you with unneeded information. Your download time and your upload time are reported in a matter of seconds.
Not all online activities require a fast connection, but many work-related tasks do. For example, acceptable performance when video conferencing takes 1-4 Mbps download speed and 1 MBPS upload speed. Consider how you'll use your connection when working from home and upgrade your internet service if needed.
Todoist
Staying on top of your daily tasks can become more challenging when working remotely, and many telecommuters rely on Todoist to create order out of chaos. This popular task management app lets you define, organize, and prioritize all your activities.
Todoist makes it easy to share task information with collaborators; team members can add task and project comments, while automated notifications keep you aware of progress.
Additional capabilities emerge when you integrate Todoist with Google Calendar, Dropbox, Zapier and other popular tools.
You can do everything you need to with the free plan of Todoist and get some great enhancements in the reasonably priced Premium version.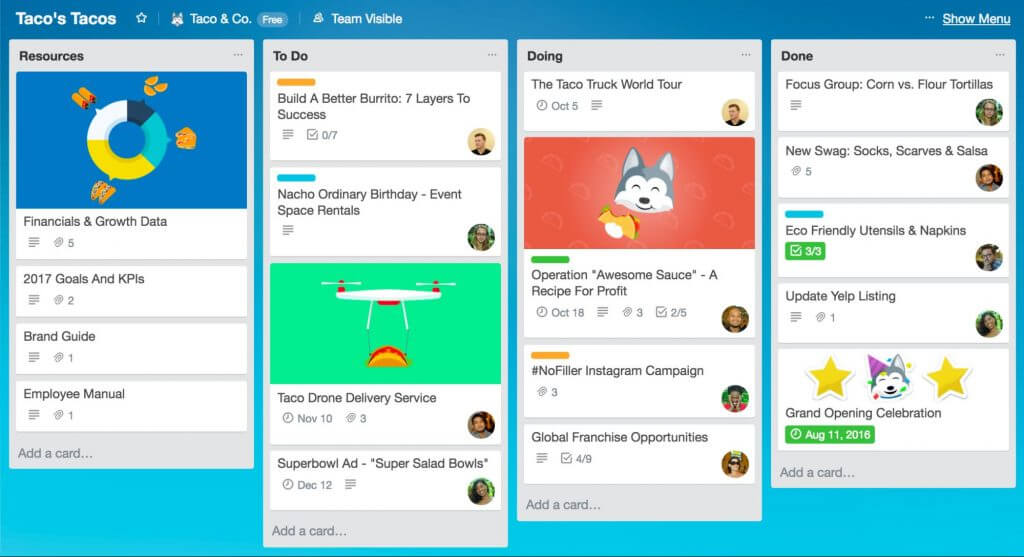 Trello
Trello is a web-based list-making app that's become extremely popular as a personal productivity tool. It's a unique system that lets you organize and prioritize your tasks and collaborate more efficiently.
The built-in workflow automation lets you define rule or date-based triggers so projects run smoothly and on schedule. The free version should have everything you need unless you commonly deal with attachments larger than 10MB, in which case, two premium offerings are available.
Notion
Notion is an all-in-one workplace and a full project management software solution for your team. Notion helps with increasing the efficiency of your team collaboration, especially when
With this online tool, one can create advanced databases with all of the capabilities of a spreadsheet and more. The users can take notes, store lists and boards and review them later. The stored information can be reviewed easily with advanced customization settings and filtering.
You can organize your personal tasks easily, but if you're looking for more features and limits, the pricing starts at $8 per month for Plus and $15 per month for Business.
They also offer an Enterprise plan. There are many powerful and life-changing productivity tools out there. If Notion is not quite your cup of tea, there are many different Notion alternatives out there as well.
Tools to Reduce Distractions
Working from home can come with unwanted distractions, some originating from your work computer. You have to deal with a barrage of work-related and personal messages combined with other online distractions, like the constant lure of social media.
Here are some apps that can help you turn off the outside world and stay focused on the task at hand.
Serene
At first, you'll need to be a Mac user to take advantage of Serene, an innovative, free app that helps you stay focused and ignore distractions. Each day, you tell Serene what you want to accomplish; the app helps you visualize your progress and monitor how much of the allotted time remains.
The anti-distraction features explicitly block certain websites and apps and even cut off music access. With your goal defined and your distraction options specified, once you click the "Go Serene" button, the app takes over to ensure you keep your focus.
Daywise
You may have already ensured your work computer hides distractions, but your mobile phone is the problem. If hearing your notification alert makes you reach for the phone without thinking, there's a way to stop that from happening.
For Android phone users, a free app called Daywise allows you to schedule when you'll get notifications. For example, you could mute your notifications during work hours, allowing them to collect until you have time to review them at the end of the day.
Krisp
Reducing distractions is usually about keeping ourselves focused, but noise during a phone call might be more distracting for the people on the other end of the line than it is for you.
A tool called Krisp allows you to mute background noise during calls (yes, it works even if you have a very 'talkative' pet).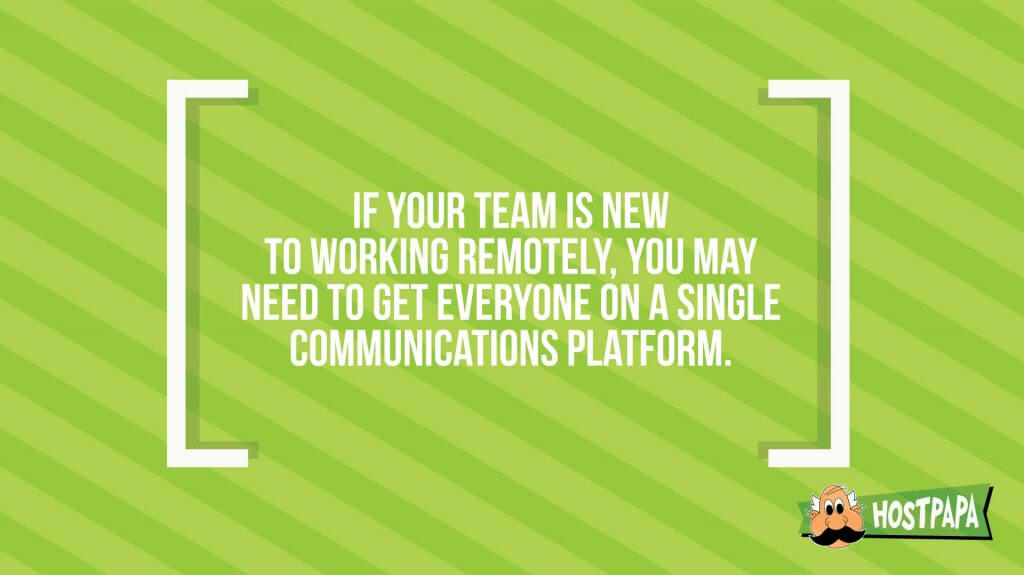 Tools for Project Management
You may already use a project management tool, but switching to remote work might mean picking a new one if you also rely heavily on team interactions to run your projects. Here are some popular remote working tools for task management.
Asana
A market-leading project management tool, Asana helps teams organize, track, and manage their work remotely.
This flexible tool allows you to plan and structure work, set priorities, delegate tasks, establish deadlines and track progress. The free Basic version might get you started but has limited capabilities.
Float
Resource management is tricky with a geographically dispersed staff, but a helpful tool called Float can be the answer.
It allows you to plan your projects and schedule your teams in a single, intuitive interface. There's a 30-day free trial, but to continue using the basic version, which is focused only on resource management, requires users to pay a fee, and you'll pay a little more if you want Float's time-tracking features.
Basecamp
Another application that's gained a reputation for helping remote teams stay productive is Basecamp. It's a web-based project management tool that keeps projects on track with to-do lists, milestone management, team messaging, file sharing, and time tracking.
Toggl
To ensure you complete those tasks promptly and have a greater understanding of how you spend your time, there are tools like Toggl. This time-tracking solution is an all-in-one platform to track your time spent on different projects and tasks.
At the core of Toggl lies its versatile time-tracking features. With just a few clicks, you can start tracking time for various projects and tasks, ensuring that you have a clear overview of where your time is being spent. This invaluable data allows you to identify patterns, measure productivity, and make informed decisions to improve efficiency.
Tools for Team Communication
If your team is new to working remotely, you may need to get everyone on a single communications platform. Even if you plan to find a more feature-rich team communication tool later, you can hit the ground running with an option like Google Meet.
You can use the limited functionality for free or get increased options with a paid version, like ours. Here are some other options when selecting a tool to enhance team communication.
Slack
One of the most popular tools for team communication is Slack. Using this tool, teams interact in channels that can be defined based on role, project, client, or any other organizational distinction.
It offers boundless flexibility, enables collaboration across distributed teams through resource sharing, and integrates with your other tools. The free version provides access to Slack's basic features, and you can choose from three levels of advanced offerings.
Skype
Another major player among team communications platforms is Microsoft's Skype. Seamlessly integrating chat, voice, and video functionality, this tool allows teams to hold virtual meetings with up to 50 people.
You can record calls, use live captions and subtitles to enhance presentations, and more.
Microsoft Teams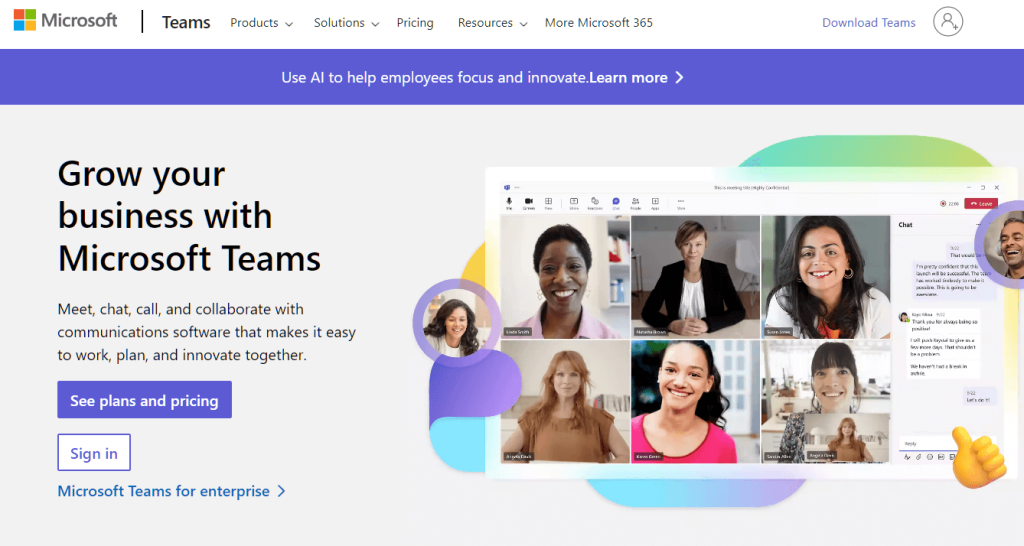 Teams is the fresher and more modern version of Microsoft's take on a complete instant messaging platform (remember MSN). The program supports video calls with plenty of collaborative features like annotation, PowerPoint support, captions and Excel Live, which can give you the edge when working from home.
While you can use Teams for free, companies tend to opt for the Business versions, which start at $4 per month.
Spark
One thing's a given when you work remotely – you'll send and receive more messages on all your communications channels, especially email. A tool called Spark can automatically prioritize your email, moving the most important messages to the top.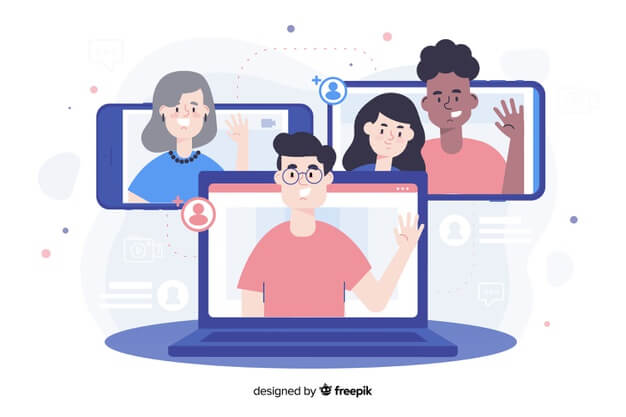 Zapier
If some of the messages you deal with are part of your business processes, you can use a popular tool called Zapier to create sophisticated workflows, automating the movement of information between your message platforms and the web apps that enable the next step in your process.
Loom
If you need to explain something or demonstrate a process, Loom makes it easy for you to create informative videos.
With a range of tools available, you can create visually appealing training videos without the need for complicated documents, presentations, or videos without annotations.
Tools for Collaboration
In the office, your team's best collaboration may happen when the right group meets in a conference room – 30 minutes later, the whiteboard is a mess, but decisions have been made!
That kind of meeting can happen when you're all working remotely too. Here are some tools to help with that.
Zoom
A popular option you can get started with for free is Zoom. It lets you have one-on-one video chats, or you can get your whole team together. It offers HD video and clear audio, even if some users have a slow connection.
You can use Zoom as a unified platform for meetings, phone, webinars, and chat, and this tool runs on users' desktop clients, browsers, and mobile devices. Engaging in a video conference call has become an essential part of remote collaboration, allowing teams to communicate face-to-face no matter where they are located.
WebEx
Cisco's WebEx is a mature offering in the team collaboration market. It provides highly refined features for video conferencing. Teams can take advantage of interactive whiteboards, messaging, and file sharing.
This sophisticated platform allows businesses to conduct professional webinars, hold online training sessions with virtual teams, and provide real-time video technical support.
iDoneThis
A big part of team collaboration is reporting. iDoneThis gives leaders, and contributors access to a channel that facilitates daily check-ins and the sharing of detailed progress reports. You can find out if a team member has finished their task or if they hit a barrier.
Plus, the tool lets you deal with detailed reports and zoom out to get a birds-eye view of the team's progress.
InVision
For all the designers out there, InVision is the online tool that brings them all together.
Designers using InVision can easily share their mockups with colleagues and engage in discussions through the embedded comment and feedback system.
Tools for Remote Access to Computers
If remote access to another computer, your office desktop, for example, is the key to your work-at-home strategy, you'll need an application designed to make that happen.
Here are a couple of apps that can handle the job.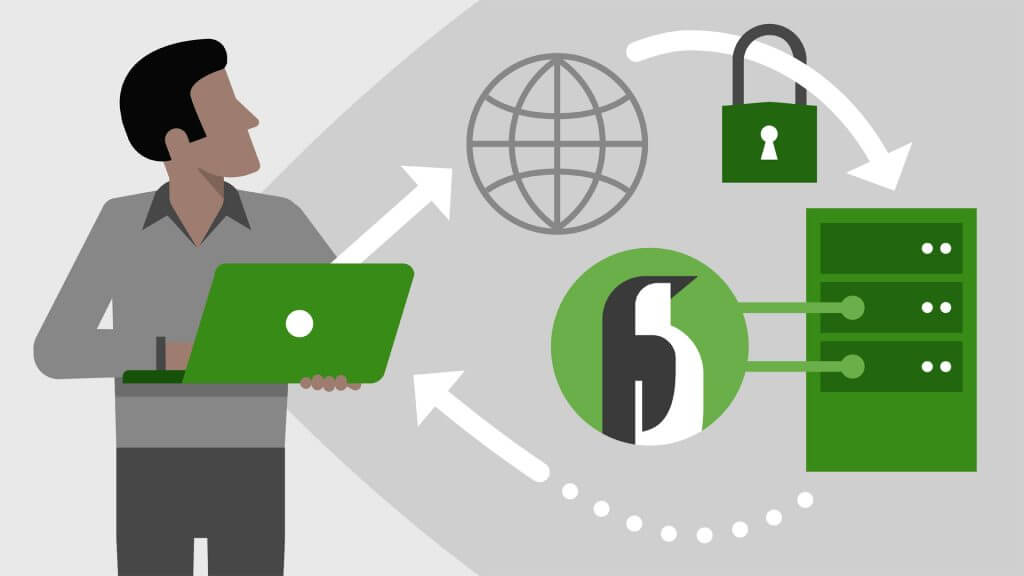 AnyDesk
AnyDesk works on every OS you can think of and allows you to securely connect to a computer remotely.
One notable aspect of AnyDesk is its impressive performance, even over slower internet connections – thanks to its sophisticated compression codec. The software also comes with plenty of integrations for file sharing, remote printing, unattended access and even mobile device control when using the smartphone app.
You'll be able to interact with the desktop like you're on-site, and the performance is great even over a slow connection. There's a free version for personal use and reasonably priced tiers for business use.
Chrome Remote Desktop
Chrome Remote Desktop is another option if you need to access a computer remotely. It allows you to use a computer or mobile device to access files and applications on another computer, perhaps one far away from your home, in your business's server room, for example.
Microsoft Remote Desktop
The Microsoft Remote Desktop Connection tool is an excellent option for Windows users. Built into the Windows OS, it allows you to securely connect to a remote computer and access its desktop environment.
If your company has strict security measures, it can be beneficial to have access to all your resources, applications, and data from within the company's network.
For macOS readers, Microsoft has made the same Remote app available to the Apple Store, and it works the same way as the Windows-side tool.
Tools for Remote Access to Data
No aspect of remote work has been more fully addressed by the software market than cloud storage.
All the data you need to do your job, whether in documents, spreadsheets, presentations, or any other format, can be stored so that remote access is easy for everyone with permission and impossible for those without it.
Google Drive
One popular, secure cloud storage platform is Google Drive. It has free and paid plans, so you'll have to consider your needs and the number of active users to decide.
Dropbox
A trial offer is the only way your company can use Dropbox for free, but sky-high storage limits are available, and you can choose from monthly per-user pricing options to find a plan that's right for your team.
Box
An advanced option for cloud storage that offers some useful content management capabilities is Box. With Box, there's no free option, but one plan is available for less than $15 per month.
Several price tiers are offered, and you can check out any one of them on a trial basis at no cost.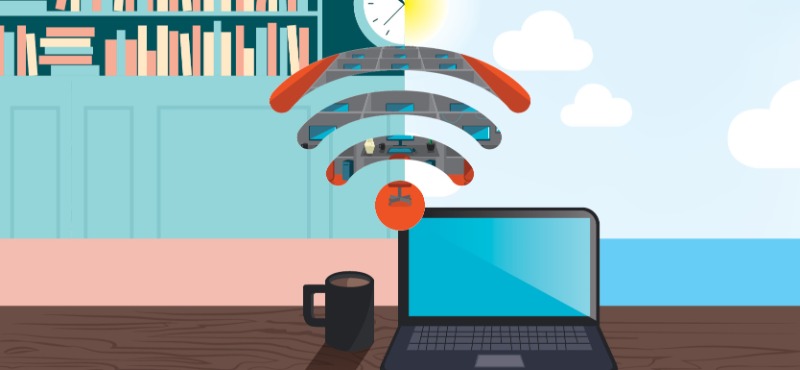 Stay Focused, Informed, and Connected with Remote Work Tools!
Whether you've been working from home for a while or it's something new, challenges arise that require unique solutions. Luckily, the software market is loaded with powerful, flexible tools to address any need.
There are tools to increase personal productivity and keep you free from distractions. There are project management apps, tools that help teams stay on track, and remote access solutions for every type of data or computer resource.
We hope this breakdown of the remote working tools and our suggestions will help you work more effectively and maximize productivity!
For more exciting topics like this one, hop on to the HostPapa Blog!