Building strong customer relationships should be among the top priorities of any company and small business. Loyal customers will return to your physical store or eCommerce site, improving sales. But that's only the first part of the story.
Among the top things that make customers loyal to your business is providing solutions to everyday issues and clarifications during their shopping or after sales. And since there's no perfect product or service, you have to expect customers to have questions, and that they might reach out to you to find answers.
This is where our blog post comes in handy. In this HostPapa blog, we have something special for all of you searching for customer service tips and ways to provide a better customer experience for your existing clients and prospects.
What Is Customer Service and Why Is It Important?
Customer service is a broad term that refers to the various activities and tasks customer service professionals do to help their clients and prospects. This can include answering customer questions, addressing complaints, resolving issues during purchases, clarifying unclear product details before they buy, and much more.
It's no secret that the market size of customer experience management is enormous and, as of 2022, worth $11.34 billion, marking a 12% uplift from last year, according to Fortune Business Insights. With tools like artificial intelligence coming into play, this market will only expand further in the imminent future.
With all that in mind, customer service is clearly paramount because it helps businesses build strong customer relationships. According to Hiver, 66% of customers consider a company's customer service reputation a critical factor when making a purchase decision. This can help improve sales, and it's a great way to grow your business as well.
In recent years, customer service has gained more traction as companies see that it can highly influence purchase decisions. According to Zendesk's research, 81% of customers say that a positive customer service experience encourages them to return and make another purchase.
In the same research, 76% say that experiencing terrible customer service multiple times from a company would lead people to switch to its competitor.
The Different Types of Customer Service
Your company may offer various types of customer service, and it's good to know which ones are right for your business. The most common types of customer service are in-person, phone, email, chat, and social media, depending on the company.
For companies that operate in the online world, it makes sense to be more active on social media to handle customer queries rather than having in-person customer service. So let's get down to the most popular types of customer support.
In-Person Customer Service
In-person service is the most common type of customer service and the one most people are familiar with.
In-person service is when a customer goes to a physical store or location to speak with a representative about a product or service. In almost every case, this would be an actual human, and they're often called customer service reps.
This type of service can be very beneficial for businesses because it allows customers to ask questions and get immediate answers. It also allows customers to see and touch the product before they buy it. However, in-person customer service can also be costly because it requires businesses to have a physical location and employees to staff it.
Phone Customer Service
Phone customer service is when people call a business to speak with a representative about a product or service. Customers can call a sub-branch office or schedule a call to suit their daily routines.
It also allows businesses to collect valuable customer information, such as their contact information and what products they're interested in. As opposed to in-person customer service, customer service over voip or a phone system can be outsourced to third-party companies and still requires many people to operate, depending on the company's size.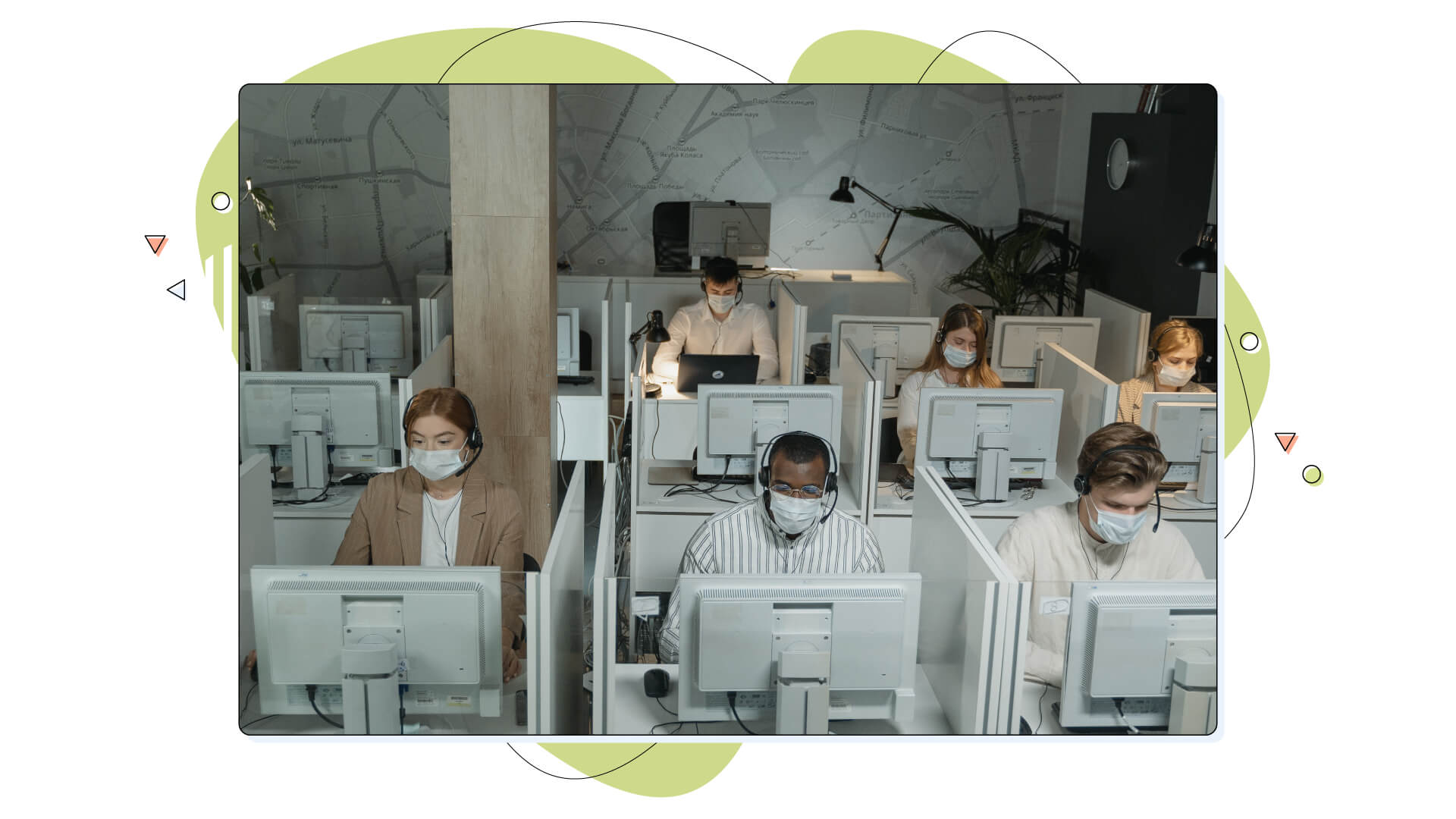 Email Customer Service
Email customer service is when customers email a business to speak with a representative about a product or service. This type of communication is convenient for businesses as it allows customers to write out their thoughts and questions in detail without worrying about speaking over the phone.
Also, they have the time to write well-constructed sentences and ask all the questions they need regarding your products, shipping, and much more. While it still requires people to run, this department can operate with fewer people depending on how big the company is.
Online Chat and Chatbot Customer Service
Chat customer service is when customers send a chat message to a business to speak with a representative about a product or service. This isn't the regular social media chat we'll talk about later, instead, it involves the built-in chat application on the company website.
Online chat is, in a way, very similar to email, and it's a more direct way of getting information without waiting very long for a constructive response. Usually, online chats are informal and quick and help users to get their answers swiftly.
On the other hand, chatbots have become increasingly popular in recent years as a way to provide customer service through online chat platforms. These AI-powered chatbots can field customer questions and provide accurate, real-time responses.
While they cannot replace human customer service representatives entirely, chatbots are a valuable tool that businesses can use in tandem with their customer service teams. Sometimes chatbots are used first in the chat sequence, responding to questions with straightforward answers. A human agent then takes over for more complicated matters than need a thorough look.
Social Media Customer Service
By definition, social media customer service is providing support to customers through a company's social media channels. Some companies even have a separate social media department to respond to their social media messages because many people prefer talking over social media rather than email and phone.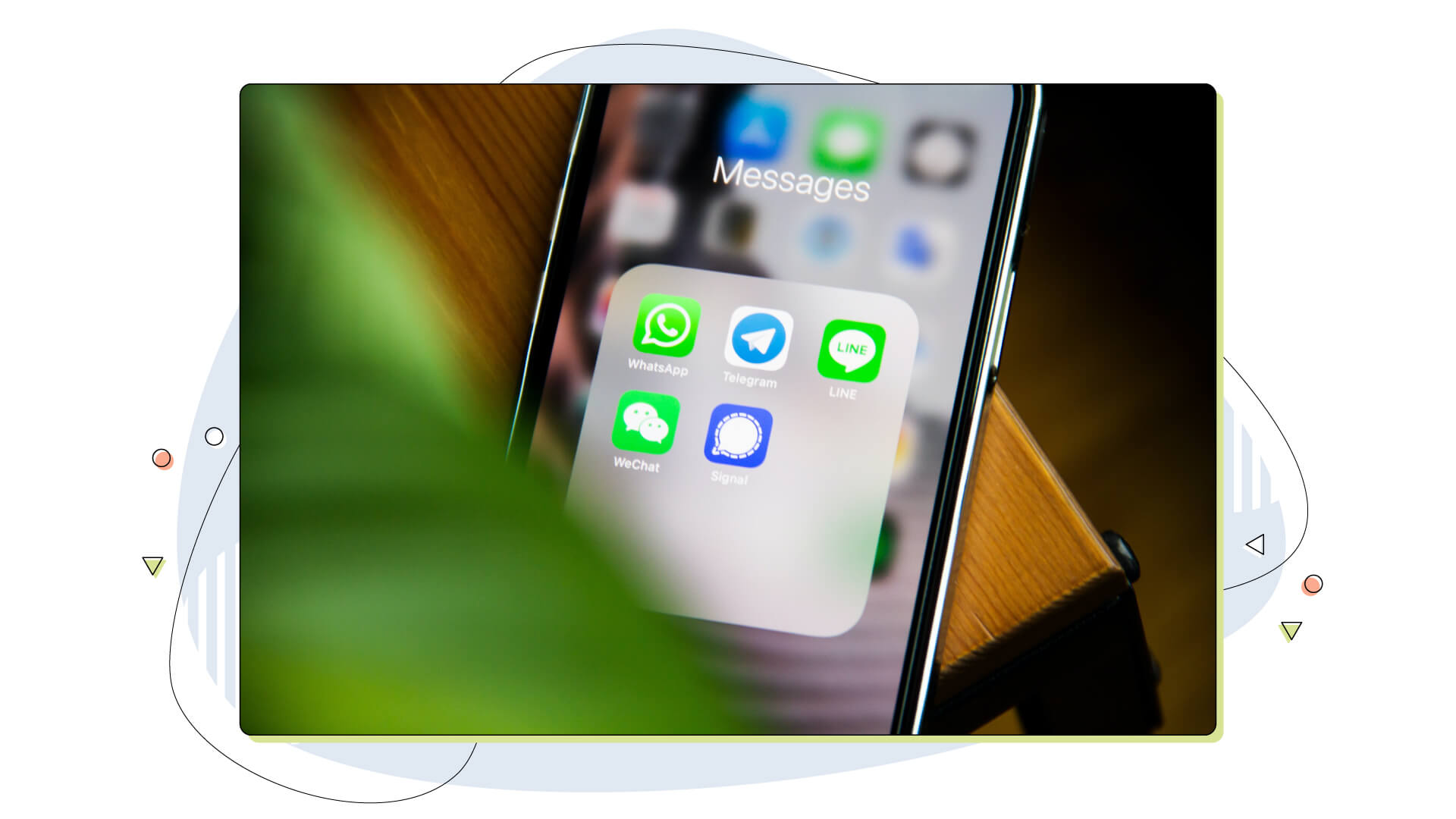 This could include anything from answering product questions to handling complaints. And businesses benefit from this type of customer service because it allows them to connect with and gain valuable insights from their customers.
Social media bots are also a smart way to provide customer support and engagement through social media. These bots use artificial intelligence to respond to customer questions regarding products or services using pre-defined answers.
As they need clear input from you, they're essentially semi-AI. They can do a limited number of tasks, like tracking orders, responding to product availability, finding a specific product, and asking generic questions that will be forwarded to the human customer service team.
Self-Service Customer Support
Self-service customer support is a type of customer service where customers help themselves to find the information they need or solve the problem they are experiencing. This can be done through a company's website, searching for an answer in an online knowledge base, or using a self-service tool.
This type of customer service needs time to implement but saves a ton of money for companies as it's a one-way investment. It also allows customers to find the information they need quickly and easily without waiting for a representative to help them.
Businesses can also create their own self-service tools by developing custom applications or using third-party applications and databases to store information regarding products or services. At HostPapa, we have an extensive knowledge base where you can find plenty of information about our web hosting services, as well as tips and tricks – whether you're a customer or not.
Overall, self-service customer support is a valuable tool that businesses can use to provide high-quality customer service at a much lower cost.
Tips for Providing Good Customer Service
You might already agree, given that you've made it this far on our blog, that the core values of your business are built upon its customer support. Good customer service yields happier clients, which then leads to increased customer loyalty and satisfaction.
And sure enough, these are probably all you need to secure better sales and increase your brand awareness. Seeing that this brings so much to the table, here are several tips your support team must conquer to ace your industry.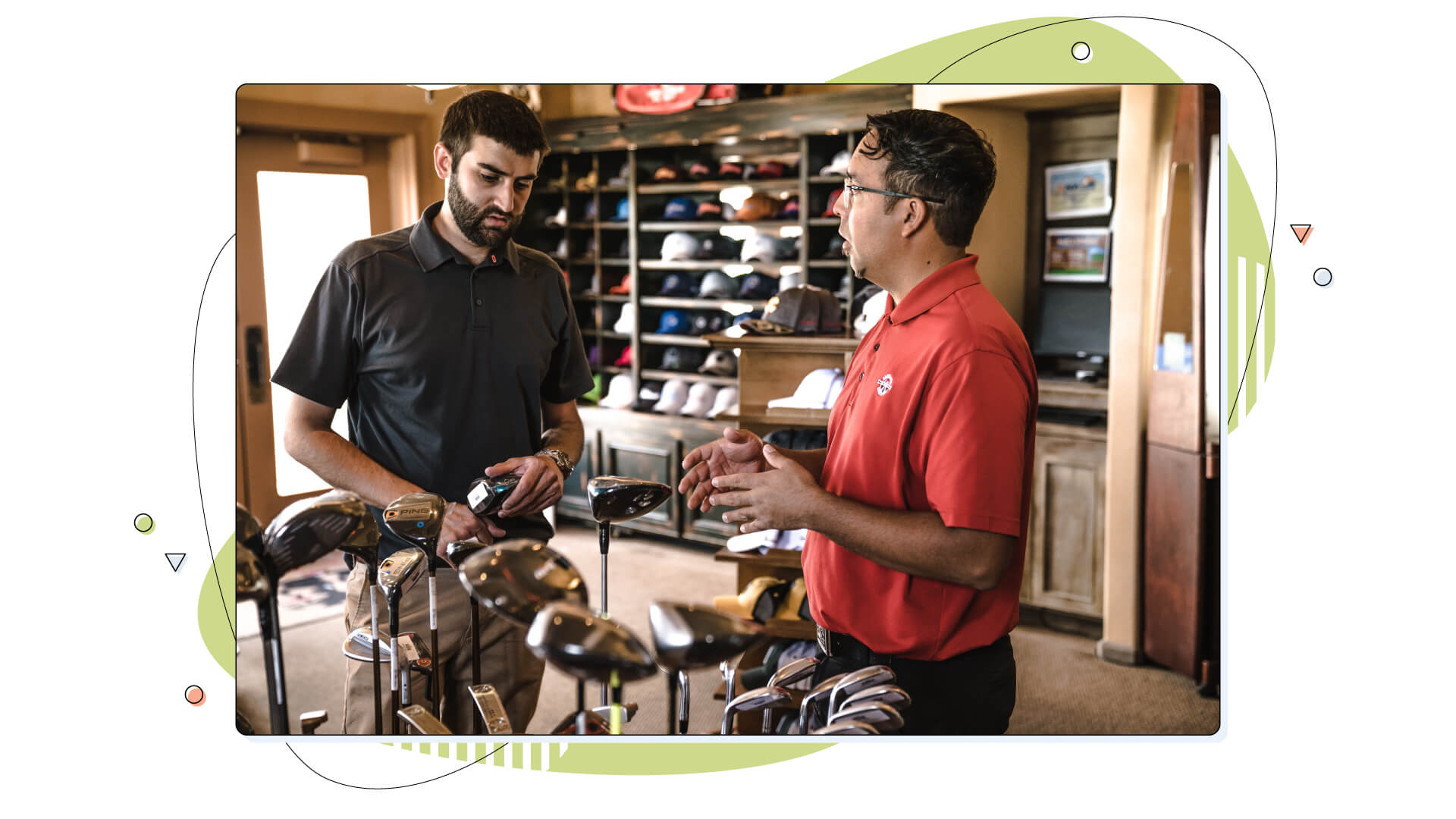 Respond Quickly to Customer Inquiries
When it comes to customer service, speed is of the essence. In fact, research shows that 31% of customers expect companies to reply to their queries within an hour. And if they don't? They're likely to take their business elsewhere.
This is especially true for customers who reach out through social media channels. A study by Sprout Social found that 76% of customers who contact a company via social media expect a response within 24 hours. So your customer service team must respond quickly to all inquiries, regardless of the channel they're using.
You can speed up the process in several ways, such as creating templates for common questions or automating responses using social media chatbots or AI-powered assistants. However, nothing beats having a dedicated team of people who are ready and waiting to respond to customer inquiries as soon as they come in.
Address Customer Complaints and Resolve Issues Faster
Customer complaints can be a significant pain for businesses, but they also provide an opportunity to resolve an issue and improve the customer's experience. In a way, customer complaints are a great way to create loyal customers – if handled correctly.
Research from Harvard Business Review showed that companies that resolve customer complaints quickly are more likely to retain those customers. So the tip here that defines good customer service is to "know how to deal with an angry customer."
But it's vital to have a process to address and resolve customer complaints. This could involve designated, well-trained customer service teams responsible for handling complaints or a system that tracks complaints and resolutions so you can identify and address any recurring issues.
A process for dealing with customer complaints is one of the key ways to show your customers that you value their satisfaction and are committed to providing excellent customer service.
Be Friendly and Kind When Interacting With Customers
Now, this is an essential tip to have in your arsenal. Being friendly and kind to your customers is very important. This not only makes them feel valued, but it also shows that you're committed to providing a good service experience.
Customers interact with many companies. In fact, you've likely made a purchase from another company at some point in your life, which makes you just another customer further down the chain!
Your customer service team should be well-trained and know how to meet customer expectations. This includes being respectful when interacting with customers. They should also be able to handle any complaints or inquiries professionally.
By providing friendlier and more polite customer service, you can ensure that your customers have a positive experience and will be more likely to recommend you to their friends and family.
Make Sure Your Team Is Knowledgeable About Your Products and Services
Having a knowledgeable team is the cornerstone upon which a customer service department must be built. This means your team should be able to answer customer questions about what you offer, how it works, and the benefits.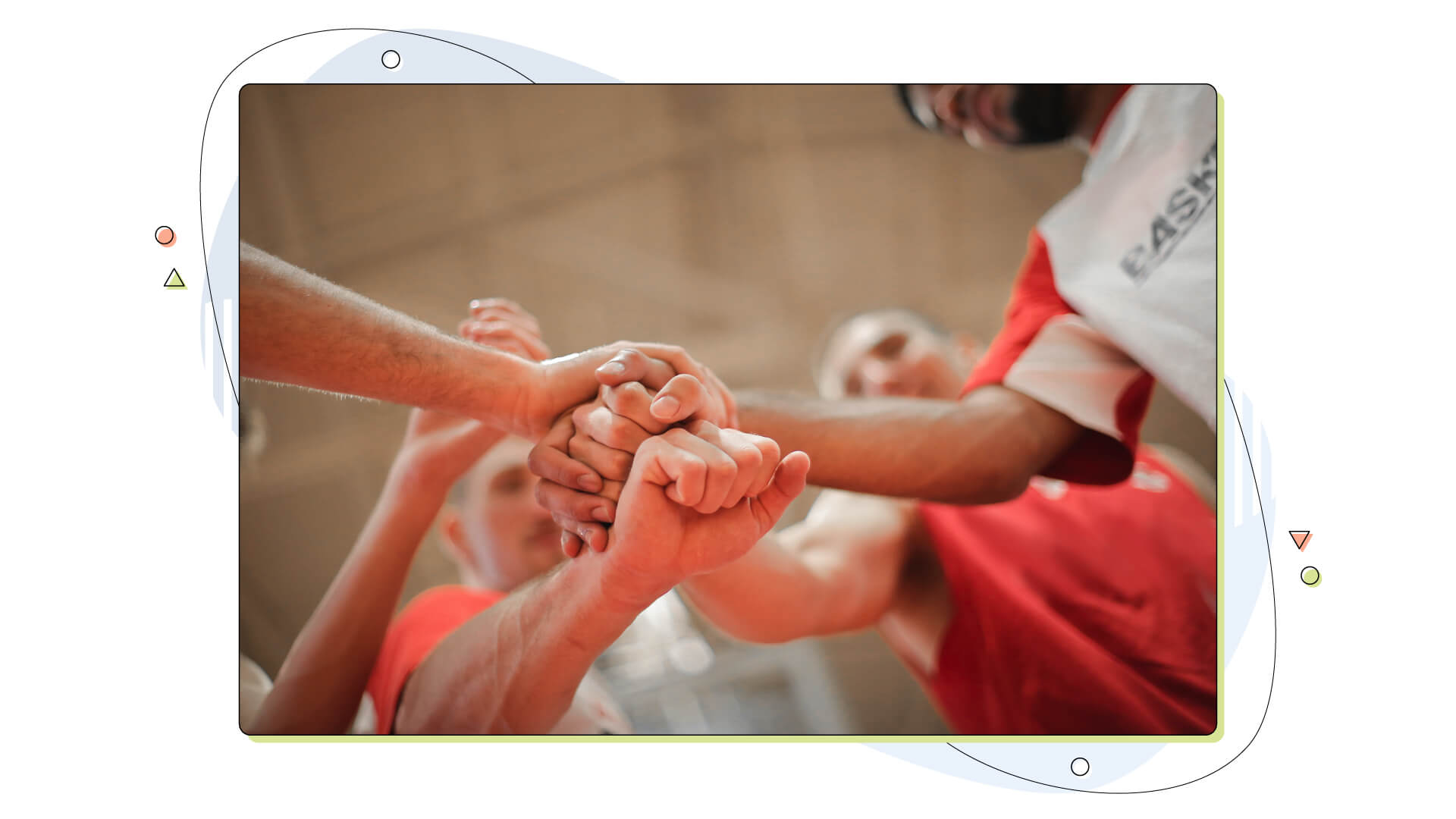 If your team can't answer customer questions, let alone simple ones, it will be difficult for them to provide good customer service. Customers will likely be frustrated if they have to call multiple times or send numerous emails to get a response that answers their questions.
Ensure your team knows your products and services and provides adequate training and support. You may also want to create documentation explaining how your products and services work, so your team can reference it when needed.
Ultimately, providing good customer service is all about making sure customers feel heard and supported. If your team is knowledgeable about your products and services, they'll be better equipped to do just that.
Train Your Team on How to Handle Customer Inquiries and Complaints Properly
A customer service team is only as good as its weakest link. That's why you must train your team to handle customer inquiries and complaints.
First, your team should be able to handle customer inquiries politely and professionally. They should also be able to handle customer complaints in a way that resolves the issue and makes the customer happy.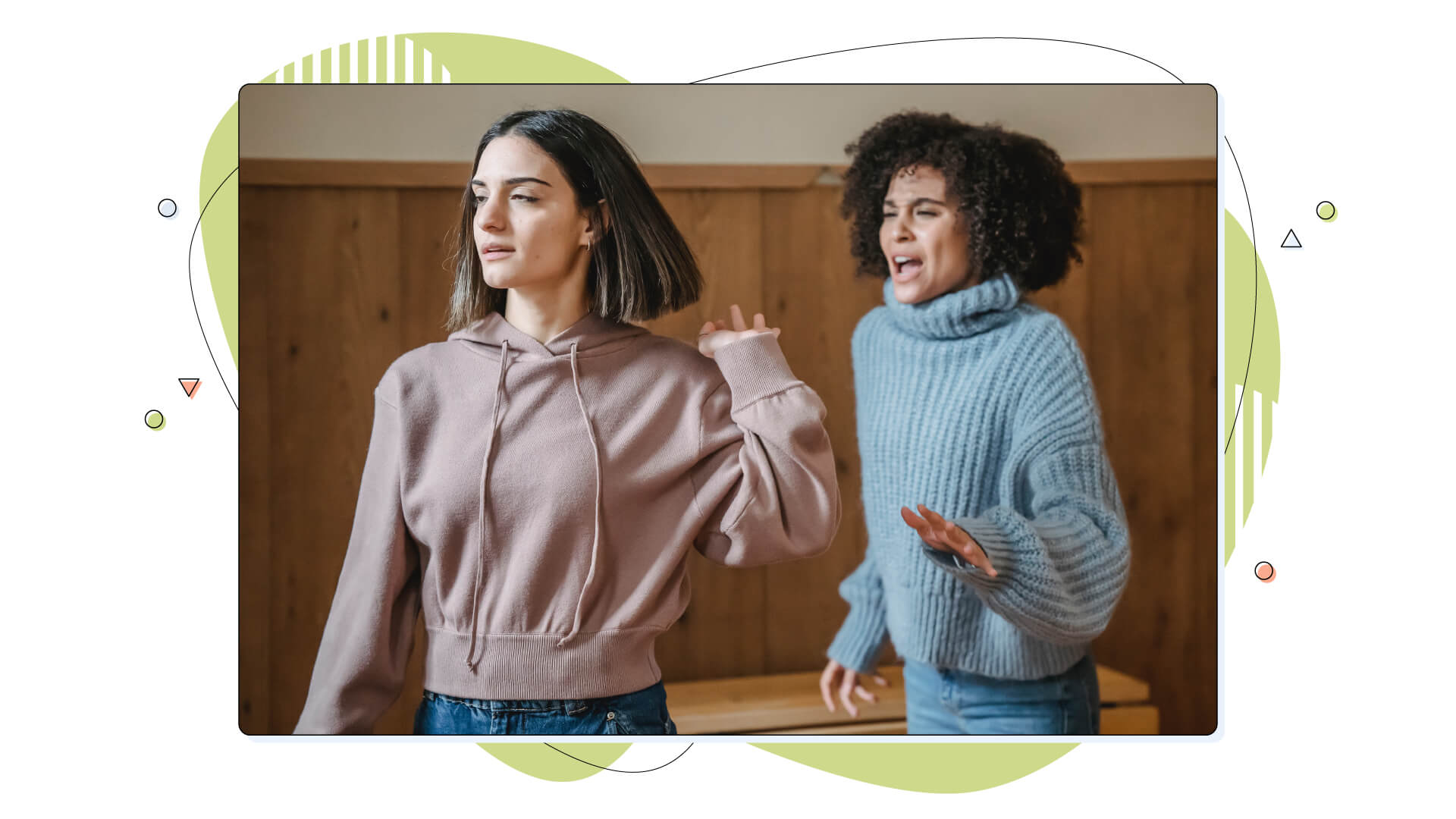 Here are some helpful tips for training your team on how to handle customer inquiries and complaints:
Ensure your team knows how to flawlessly use your company's support system. This includes learning how to use the company's help center, knowledge base, chat system, and phone system. Scheduling customer service training courses based on your support system will strengthen their knowledge and make them more efficient.
Teach your team how to troubleshoot problems. Your team should be able to solve common issues without having to contact support. If there're multiple technical terms, ensure you have a separate specialized team or provide technical documentation to your employees. For instance, at HostPapa, we have everything a user might need on our Knowledge Base, which is also extremely helpful for employees who need a quick lookup at something.
Encourage your team to ask questions. Painting a more precise picture will give them enough information to understand the problem better while simultaneously showing they're on top of it. A good way to introduce your team to that mindset is by using yourself as an example or scheduling courses related to that matter.
Make sure your team is familiar with your company's policies and procedures. Again, a specific knowledge base or wiki listing all the company's procedures will shave off plenty of time from your support team while they'll handle complex situations much faster and with more confidence.
Your team is your most valuable asset, which can help you deliver exceptional customer service. Make sure you take the time to train them properly on how to handle customer inquiries and complaints.
Deliver Excellent Customer Service Through Multiple Channels, Such as Phone, Email, Chat, and Social Media
Most customers today prefer to communicate with customer service through multiple support channels. This allows them to choose the medium that is most convenient for them.
As you've seen on our blog, the most common customer service channels are phone, email, chat and social media. All these have their importance, and people of all ages use them. By having a support team on every channel, you cover as much ground as possible, responding to a broader audience that might follow your brand.
In addition, using multiple communication channels helps ensure that you're addressing the most inquiries and questions. This increases the chances that customers will be happy with the customer service they receive.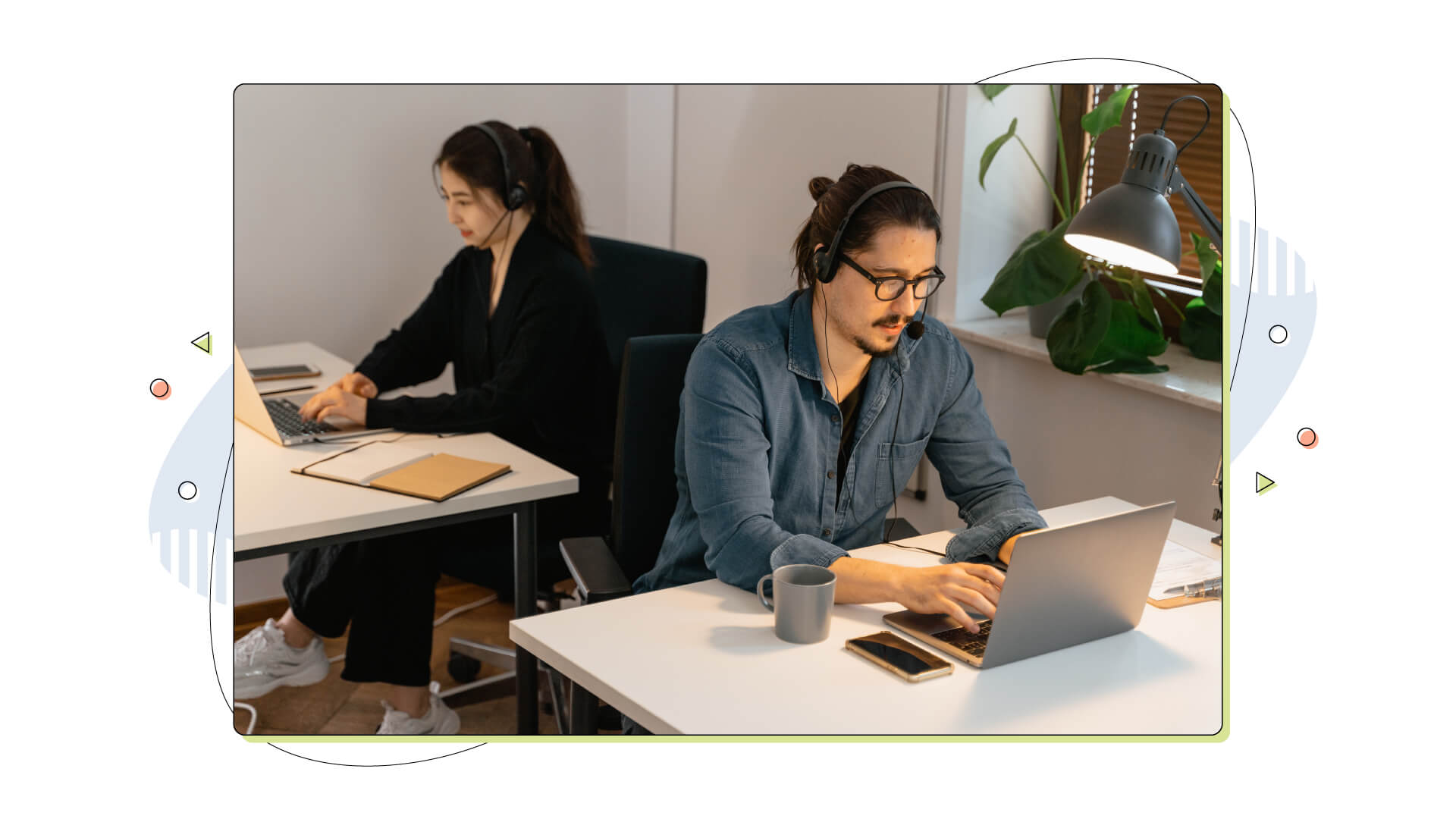 Take the Time to Understand What Your Customers Want and Need
You might be familiar with the saying, "the customer is always right."
One of the most critical aspects of providing excellent customer service is understanding what your customers want and need. This means taking the time to listen to them and understand their concerns. They might be right in the end.
If you can provide what your customers want and need, they'll be more likely to do business with you in the future. In fact, they may even recommend you to their friends and family.
By taking the time to understand what your customers want and need, you're setting yourself up for success in providing good customer service.
Go the Extra Mile to Create More Satisfied Customers
Did you know that customers are more likely to return to a business that provides excellent customer service? These are called repeat customers, and making them stick around to your company is right in your hands.
The best way to deliver excellent customer service is to go the extra mile for your customers. This means doing whatever you can to satisfy their needs and exceed their expectations.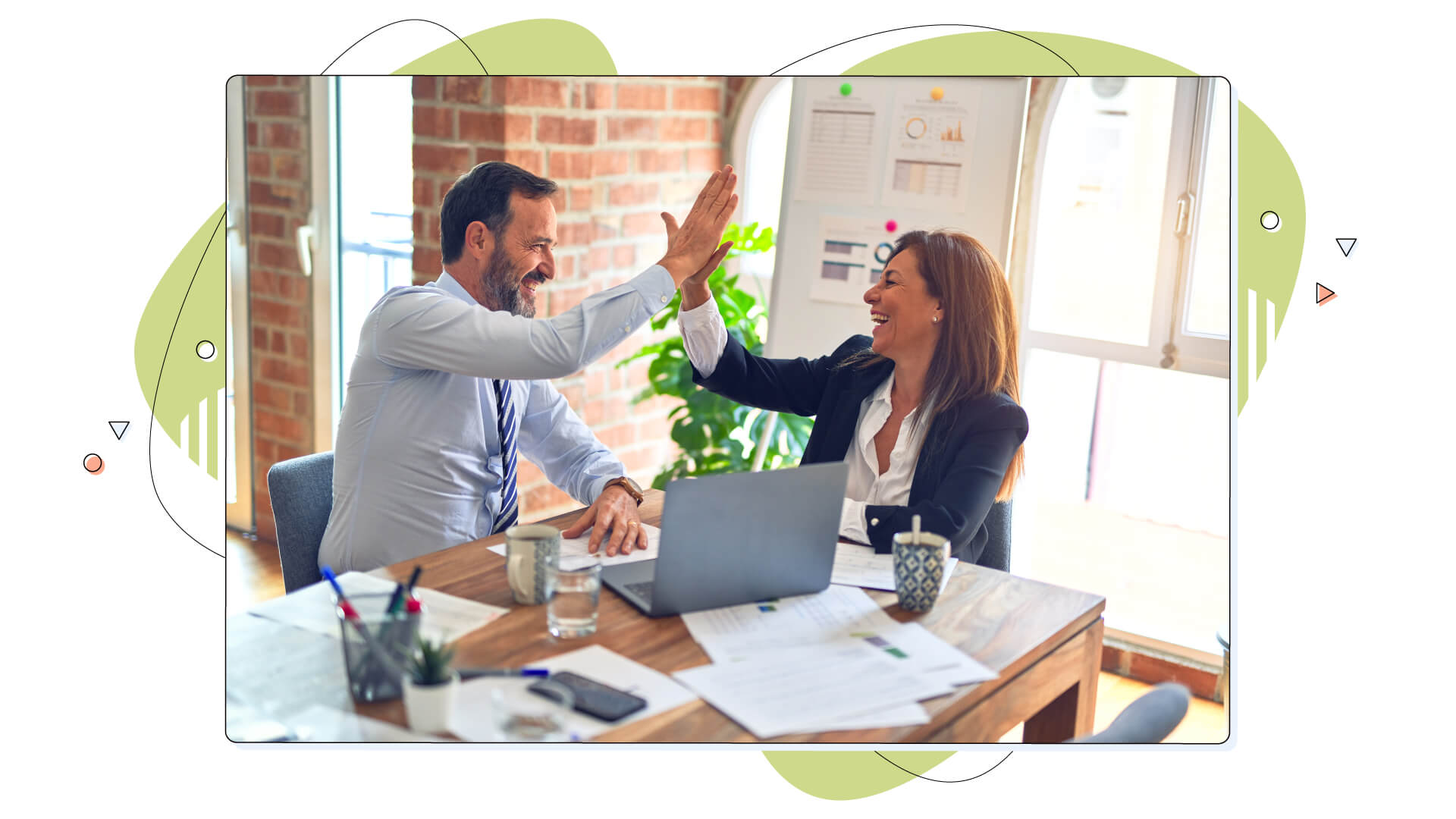 Offering an extra discount code here and there will surely help cement your relationship with them. Creating giveaways and small gifts for anyone with an issue is an excellent way of enabling that customer in the future.
Going the extra mile in customer service also means being proactive in meeting your customers' needs. This includes anticipating their needs and taking the time to understand their concerns.
By going the extra mile for your customers, you're setting yourself up for success in providing excellent customer service.
Bad Customer Service Experience Can be Costly
Poor customer support can seriously affect your business, including lost revenue and decreased customer satisfaction. Providing exceptional customer service and avoiding these adverse outcomes, it's important to put the customer first and focus on their needs.
One of the main reasons that poor customer service can be costly is that customers are more likely to turn to a competitor that offers great customer service than to endure your bad one. Research by HubSpot states that 93% of customers with an exceptional customer experience will buy again from the same company, and 77% shared their positive experiences with their friends and family.
This confirms that if your business doesn't focus on excellent customer support, you may lose customers to your competitors.
In addition, customer satisfaction is closely linked with customer retention and loyalty. So if you provide poor customer service, you may lose your customers to competitors, which is even worse.
To avoid these adverse outcomes and provide an unforgettable customer journey, you must put your customers first and focus on meeting their needs. This means listening to your customers, responding promptly to their inquiries, and going the extra mile for them.
The Importance of Customer Feedback
Customer feedback is material to providing better customer service. By understanding what your customers think of your business and the customer service you provide, you can make changes and improvements to meet their needs better.
Collecting customer feedback can be done in a variety of ways. Surveys, interviews, and social media listening are some great options to start with. Another way is gathering feedback from various customers, including those who had a good experience and those who had a bad experience.
You can identify areas where your business needs to improve by analyzing customer feedback. You can also determine which channels are most effective for communicating with customers and which services are most satisfying to them.
Plenty of companies use Twitter for that kind of communication. Οne great example is Wendy's account. Their trending and often hilarious tweets get the attention of many users online.
Additionally, customer feedback can help you track progress over time. This allows you to see how your business is performing and whether changes you've made have positively or negatively impacted customer satisfaction.
Overall, customer feedback is essential to providing great customer service. By understanding what your customers think of your business and your customer service, you can make changes and improvements to meet their needs better.
Handling Difficult Customers
Angry customers, impatient customers, and demanding customers can be found in every customer service department. They can also be frustrating and exhausting to deal with. When handling a complex customer service case, it's best to have a set of rules to overcome this situation.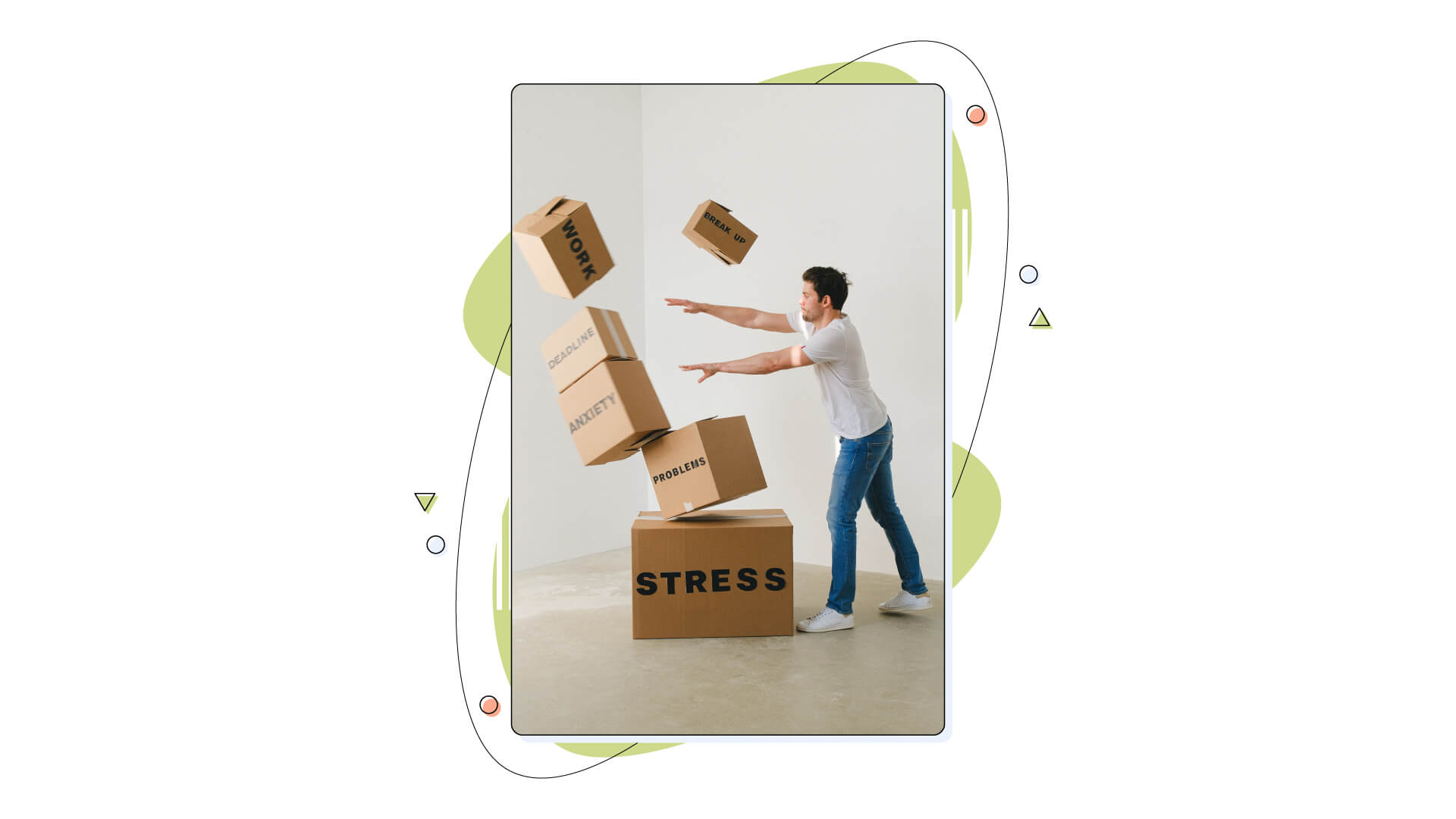 So how can you handle demanding customers in a way that benefits both you and the customer? Of course, you can, and here are some pointers to keep in mind:
Stay calm and polite. It can be tough to remain calm when someone is rude or aggressive, but it's better to do so. Responding in the same tone will only escalate the situation. Instead, be polite and understanding, even if the customer isn't.
Listen to their concerns closely. When a customer is angry, jumping in and offering solutions can be tempting. However, before doing that, take the time to listen to their concerns. This will help you better understand what they're upset about and what solutions they're looking for.
Take your time to respond. Don't rush through the conversation or offer solutions before fully understanding the problem. If the customer feels like you're not taking their issue seriously, it will only aggravate them more.
Offer solutions. Once you understand the problem, offer potential solutions that address their concerns. Try finding a solution that simultaneously meets both of your needs.
Follow up afterwards. After you've resolved the customer's issue, follow up with them to ensure they're satisfied with the outcome. This shows that you care about their satisfaction and are willing to go above and beyond to meet their needs, which we discussed previously.
Closing Thoughts
In today's world, great customer service is more important than ever. Customers are more empowered than ever before and are quick to take their business elsewhere if they're unsatisfied. Bad customer service can really hurt your company, and it's challenging to reverse that situation afterwards.
That's why it's so crucial for businesses to provide better customer service and support. Customers want to feel valued and appreciated, and they want to feel like they're the top priority for the company.
When businesses provide great customer service, it shows that they care about their customers and want to do whatever it takes to make them happy. This builds trust and loyalty, which can lead to more sales and referrals in the future.
Also, as we expressed earlier, put in the time to train your support team properly before letting them interact with customers, which is especially true when the customer is unsettled. So if you want to improve your customer service, remember to listen to their concerns closely, take your time to respond properly, offer viable solutions, and follow up afterwards.
With these tips in mind, you can provide the best customer service possible and keep your customers happy!