In a world that's becoming increasingly digitalized, having a website is crucial as a business. But merely having a webpage isn't enough; it's the software you install on your site that's the real key to online success. And the latest must-have feature? A live chat plugin.
Customer service has gone digital. Whether you're a freelancer or an eCommerce provider, consumers want to load your website and chat with a real person in real-time to resolve queries and complete sales. This is where a live chat plugin comes in.
WordPress websites are fully compatible with live chat software and integrate well with some of the best plugins. Here is a quick rundown on what live chat plugins have to offer, followed by a guide to the top 8 live chat plugins for your WordPress website:
Live Chat Plugins Explained
A live chat plugin is a feature you can add to your website to enable live, real-time conversation. The savvy piece of software creates a live chat widget on your webpage that visitors can open and talk to company personnel.
Live chat plugins are used by thousands of leading companies and bring a personal touch to an otherwise impersonal online experience. Customers can raise queries, complete sales, and resolve problems in seconds using the handy chat widget – and a real person (or AI chatbot) will be at the other end to handle their issues in a professional and personal manner.
With a 92% customer satisfaction rate, live chat plugins are invaluable for businesses looking to secure sales and strengthen customer relationships. In-app chat and messaging have become increasingly popular among businesses, providing a convenient and efficient way to communicate with customers and enhance their overall experience.
And in the new age of social distancing, providing a digital service with a smile is sure to become even more valuable as businesses and consumers alike take themselves online.
Why Add Live Chat Software to Your Website?
Live chat plugins are available from multiple providers, and the features they offer will vary from one plugin to another. But whichever live chat tool you choose, enabling a chat widget is guaranteed to increase sales, improve customer satisfaction, and drive more conversions.
The statistics speak for themselves:
Enabling a live chat plugin can increase sales by more than 25%; 
Site visitors are 82% more likely to place an order after talking to a support provider via live chat;
63% of consumers would revisit a site with a live chat feature;
50% of consumers believe that having support from a live-chat assistant is the most important feature a business can offer.
Top 8 Live Chat Plugins
With those benefits and success rates in mind, it's time to look at the best live chat plugins available for WordPress websites:
1. LiveChat
LiveChat is the software for you if you're looking for a premium service packed full of features.
LiveChat consistently ranks as one of the best live chat plugins available for WordPress websites. This is due to its easy setup, full integration with other services, and its extensive range of tools and features.
The aesthetically pleasing software is compatible with all devices, from laptops, tablets, to mobiles so your site visitors can connect with you in lightning-fast speed.
Key features:
Automatic greetings and triggers
Colored circles to indicate a customer's wait time
Integration with over 130 CRM tools
Easy pairing with services like Google Analytics and Zendesk
Access to visitor reports and analytics
Pricing:
LiveChat offers a free 14-day-trial to new users. After that, prices start from $16 a month and vary depending on the type of plan you choose.
2. Olark
It might not have been designed exclusively for WordPress websites, but Olark is still a strong contender for adding a live chat tool to your WordPress site.
All you need to do is copy-paste the code snippet provided by Olark to embed the live chat widget onto your WordPress website, and, as quickly as that, you can integrate Olark's software and all its perks onto your business site.
Olark has a lot of impressive features, especially for those looking for localization and translation tools, or those who want in-depth visitor insights.
Key features:
Detailed reports on chat frequency, customer satisfaction, and response rate;
Option to assign messages to specific departments;
Previews of customers' shopping basket content;
CRM integration and HelpDesk integration;
Live chat translation in over 100 languages.
Pricing:
Olark is an example of premium live chat software, and plans start from $19 a month. New users can sign up for a free two-week trial before upgrading to a paid plan.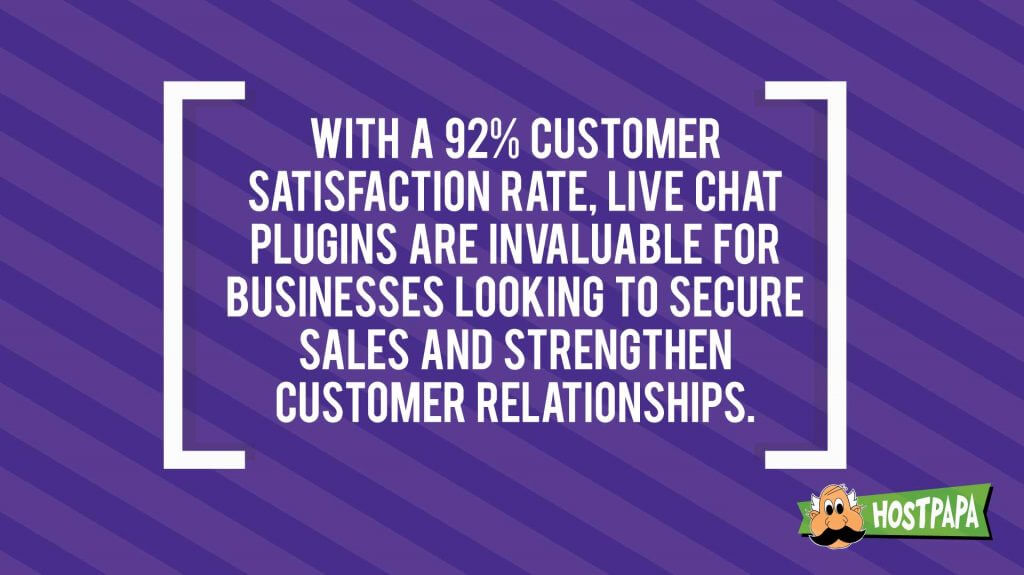 3. Tidio Live Chat
You don't necessarily have to pay to get a good live-chat plugin for your WordPress website – Tidio Live Chat is an excellent example of a free plugin that offers impressive features without the hefty price tag.
Tidio software is modern, simple to set up, and easy to use and customize. The plugin offers three different designs so you can personalize your chat box to suit your brand – and you can choose between two positions and a wide range of colors for your live chat widget, too.
Tidio Live Chat is specifically designed for the WordPress community and is one of the most accessible plugins to install on WordPress websites. It's a brilliant option for those who are new to live chat or those who want to add a plugin to their website without lots of surplus charges.
Key Features:
Supports 183 languages and offers 21 pre-translated packages;
Merges live chat and Tidio chatbots to guarantee responses 24/7;
Manage your emails and Facebook messenger in the same interface;
Offline messages sent directly to your inbox;
Unique avatars for each agent that joins a live chat conversation.
Pricing:
When you first sign up, you'll receive a 7-day free trial of the Tidio pro version. After your trial period expires, you can downgrade to the free basic version of Tidio or subscribe to a paid pro package (starting from $18 a month.)
4. Zendesk chat
Formerly known as Zopim, Zendesk Chat integrates well with a wide range of third-party services and platforms, including WordPress websites.
Zendesk Chat comes from the industry-leading helpdesk service of the same name. Zendesk has long been an expert in customer service, and their knowledge of the field is evident in their customer-satisfaction-orientated live chat software.
With AI chatbots, chat triggers, and in-depth analytical data on offer, Zendesk Chat is the ideal plugin for your WordPress website if you want to guarantee first-class customer care.
Key Features:
Automated trigger greetings if customers are on your page for 1 minute;
Monitored wait time and chat analytics;
Option for customers to give chat feedback/ratings;
Integrates with Zendesk support desk software;
Integrates with social media and ticketing.
Pricing:
Zendesk Chat offers a free limited plan, which includes basic features and one agent, but caps your website to conducting one chat at a time. To get full access to Zendesk Chat features, you can sign up for a premium plan from $14 a month.
5. Tawk.To Live Chat
Tawk.To Live Chat is completely free and fully compatible with WordPress websites. The plugin offers premium features like unlimited chats, canned responses, and automated triggers without the premium fees of its rival services.
All the functionality in Tawk.To is free to use, but you can hire agents through the service to respond to your website chats on your behalf. This service costs $1 per hour per agent but is entirely optional.
Tawk.To is one of the best free live chat plugins available, and over 250,000 companies already use its software.
Key Features:
Unlimited free chats;
Allows file uploads;
A "sneak peek" feature to view what customers are typing before they send their message;
Predefined shortcuts to improve response time;
Supports 27 different languages.
Pricing:
Tawk.To Live Chat is completely free to use.
6. Pure Chat
If your WordPress website is all about branding and presentation, Pure Chat is the best live chat plugin.
Pure Chat has one of the most customizable live chat plugins on the market; you can edit your chatbox in unlimited ways and pick from unlimited colors, animations, and from your custom images.
The software isn't all about looking good, though; Pure Chat provides high-level functioning and analytical capabilities. The plugin has integrated tools to improve customer management and allows you to chat with multiple customers at once.
Key Features:
Canned responses for frequently asked questions;
An Engagement Hub so visitors can choose how they want to talk to you;
Proactive chat triggers;
Time-scheduled chat widget;
Chatbox can convert into an email form when you're unavailable to speak.
Pricing:
The free version of Pure Chat gives you access to all the customization features and grants you 15 chats a month. Paid plans that allow unlimited conversations start from $39 a month.
7. WP Live Chat Support
You probably won't find live chat software that's more compatible with a WordPress website than WP Live Chat Support. The plugin is native to WordPress and can be run and managed directly through your website, removing the need for a third-party live chat service.
By using WP Live Chat Support, you can chat in real-time to your customers, receive desktop notifications whenever a customer requests a chat, and you can also embed a contact form so customers can leave their details if your operators are all offline.
Key Features:
Unlimited free chats
Custom offline message for when operators are unavailable
User targeting tools
Option to collect feedback with surveys and polls
Visitor insights including their geolocation and browser
Pricing:
WP Live Chat Support is free to download.
8. Drift
There are many benefits to installing a live chat plugin, and generating more sales is one of them. If increasing sales is your primary focus, Drift is a useful software option for you.
Drift is mainly used by eCommerce providers looking to close a sale, rather than offer customer support. The plugin targets your website users and initiates conversations based on their search history to try and push a deal.
Key Features:
Automated sales sequences;
Alerts when customers and target accounts are on your website;
Routing tool to assign the right representative to every chat;
AI chatbots that respond to messages when you're busy;
Customers can book meetings via chat.
Pricing:
Drift has a free basic plan that offers basic chat functioning and the ability to book meetings. For full access to advanced features, paid plans then start at $40 a month.
How to Optimize Your Live Chat Plugin
Choosing and installing a live chat plugin is the first step to increasing customer satisfaction and boosting your sales. The next step is to optimize your live chat engagement to guarantee those results.
You won't reap any rewards from your chat box if it's sat there unused. Here are three tips to increase live chat engagement on your WordPress website:
Tip #1: Optimize your chat box's placement
Position your chat widget, so it's easy to find, but not obstructive. A good strategy is to have your chat box pop up after a visitor has been on your site for 30 seconds, rather than obtrusively appearing as soon as they load your site.
Tip #2: Target returning customers
Send a trigger message with personalized recommendations to returning customers. If they've visited your page before, they're likely to make a purchase.
Tip #3: Track your live chat analytics
A lot of plugins come with in-app reporting tools that will provide data on your live chat performance and visitor analytics, highlighting trends and areas to improve.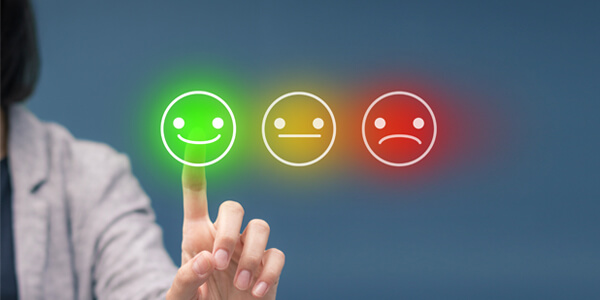 Improve Customer Satisfaction with Live Chat Plugins
Whether you're looking for a plugin that focuses on customer satisfaction, drives sales, or is customizable to match your brand, there's a live chat plugin to suit every website and budget.
All the live chat plugins featured on this list are fully compatible with WordPress websites and have a proven track record of getting results.
Thousands of companies have already enabled live chat functionality on their websites to increase online sales – don't be the website that gets left behind.