Trade shows are events where businesses come together to exhibit and showcase their products and services to attract potential customers. They provide a remarkable opportunity to personally engage with prospective clients.
These events facilitate the establishment of connections that have the potential to foster future business endeavours. Nonetheless, given the fierce competition for attention, it can be challenging for small businesses to differentiate themselves.
A practical approach to enhancing visibility and creating a lasting impact is having a dedicated website for your trade show presence.
In this blog post, we'll delve into the advantages of having a website for small businesses. Plus, you will discover valuable insights on how websites can help you stand out effectively within trade show environments.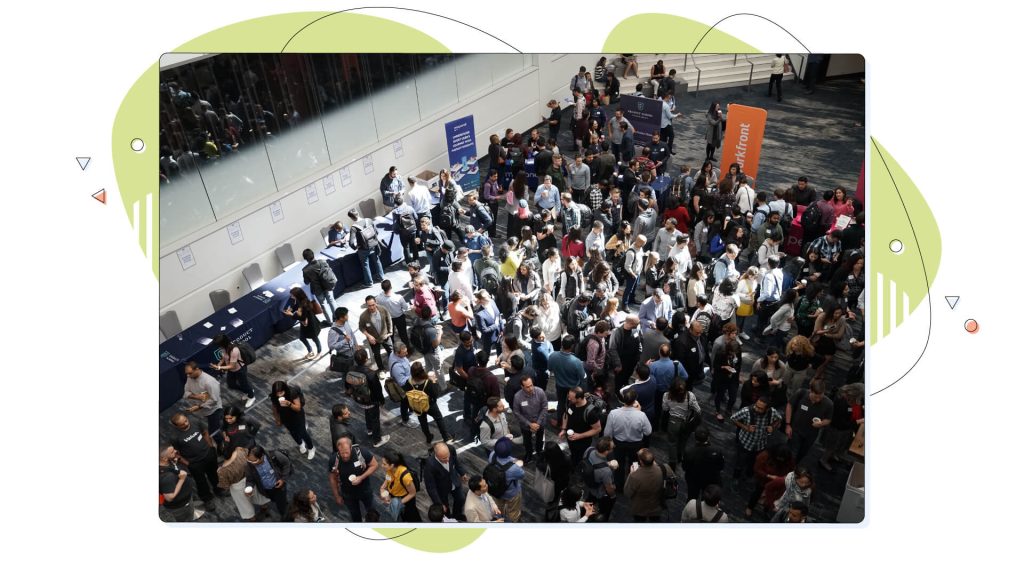 The Importance of Trade Shows for Small Businesses
Trade shows present an invaluable marketing opportunity for small businesses. They serve as a gathering point for numerous potential customers, enabling small businesses to exhibit their products and services. Additionally, trade shows foster networking opportunities with other industry businesses, opening doors to valuable partnerships and collaborations.
What's more – trade shows offer access to expert guidance. For example, small businesses can benefit from the expertise of an event staffing agency. These agencies can advise on making the most of their trade show experience. They can help with pre-show planning, booth design, and post-show follow-up, ensuring that small businesses get the most out of their investment.
Why Websites are Important for Small Business Trade Shows
Creating a website dedicated to your trade show presence gives plenty of benefits for small businesses. Some of these benefits include:
Building a Professional Image
Perhaps the most important way a professional-looking website helps small businesses is by establishing credibility. Also, a friendly user website can showcase a business's professionalism. It's a chance to create a positive first impression and demonstrate the quality of your products and services.
Providing Product and Service Information
A trade show website is ideal for providing potential customers with detailed information about your products. This can help them make informed decisions about doing business with your company.
Showcasing Expertise and Experience
Trade show websites also serve as a platform to exhibit a business's expertise and experience within their industry. This helps establish the company as a thought leader and attracts potential clients seeking knowledgeable and experienced providers.
Pre-Show Planning
Getting your website ready to make a great impression at the trade show doesn't have to be difficult. Here are some tips to help you with your pre-show planning:
Define Your Goals
Figure out what you want to achieve by showcasing at the trade show. Then, think about how your website can help you reach those goals. This could mean things like:
Generating leads
Driving traffic to your booth
Showcasing your products or services
Craft a Content Strategy
Decide what kind of content you want to feature on your website. Also, plan how you'll promote it leading up to and during the trade show. Think about compelling ideas like:
Write engaging blog posts
Create videos or product demos
Offer special deals for trade show attendees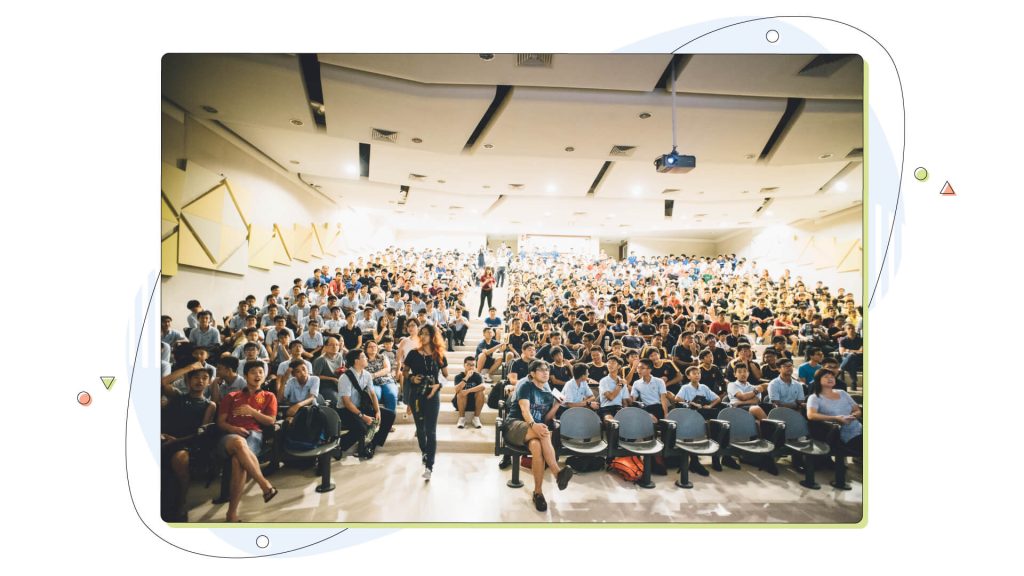 Build Your Trade Show Website
Putting together a trade show website is easier than you might think. Just follow these simple steps:
Selecting a Domain Name
Choose a domain name that reflects your business name or industry. Make sure it's easy to remember and spell.
Choosing the Right Platform
There are tons of website builders out there, each with its own perks. Keep these factors in mind when making your choice:
User-friendly interface: Some website builders let you design a website without any coding know-how. Look for ones with drag-and-drop features that make it super simple. Others offer more flexibility but might have a learning curve.
Price is right: The cost of website builders can vary greatly. Some have free basic plans, while others charge a monthly or yearly fee. Compare the plans and features to find what fits your budget.
Customization options: Depending on your needs, you may want a website builder with high customization. Choose a platform that allows users to install custom themes and plugins.
Scalability: As your business grows, you may need a website builder to accommodate more traffic. Consider platforms that offer scalability options, such as upgrading to a higher-tier plan.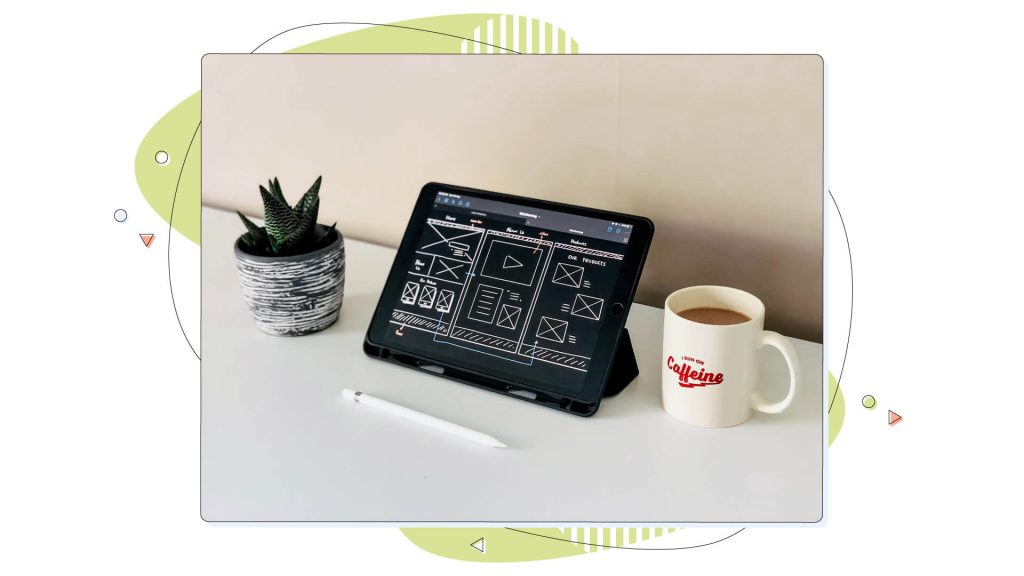 Designing a Professional Website
Creating a visually appealing design is one of the most critical aspects of building a website that stands out at trade shows. Your website should reflect your brand and capture visitors' attention. Check out these tips for creating a design that truly stands out:
Choose a colour scheme that reflects your brand: Select a colour scheme that complements your logo and other branding materials. This will help create a cohesive look across all your marketing materials.
Use picture-perfect images and graphics: High-quality visuals make your site more appealing and captivating. Consider hiring a pro photographer or graphic designer to create custom eye candy for your website.
Ensure the website is mobile-friendly: With more people accessing the internet from their smartphones, ensuring your website is optimized for mobile devices is critical. Use a responsive design that adjusts to different screen sizes to provide a seamless user experience.
Make the website easy to navigate: Visitors should be able to find the information they need quickly and easily. Use clear and concise labels for navigation links. Also, avoid cluttering the website with too much text or visual elements.
Incorporate whitespace: Space between design elements can make a website look more visually appealing and easier to read. Use whitespace strategically to create a clean and modern look.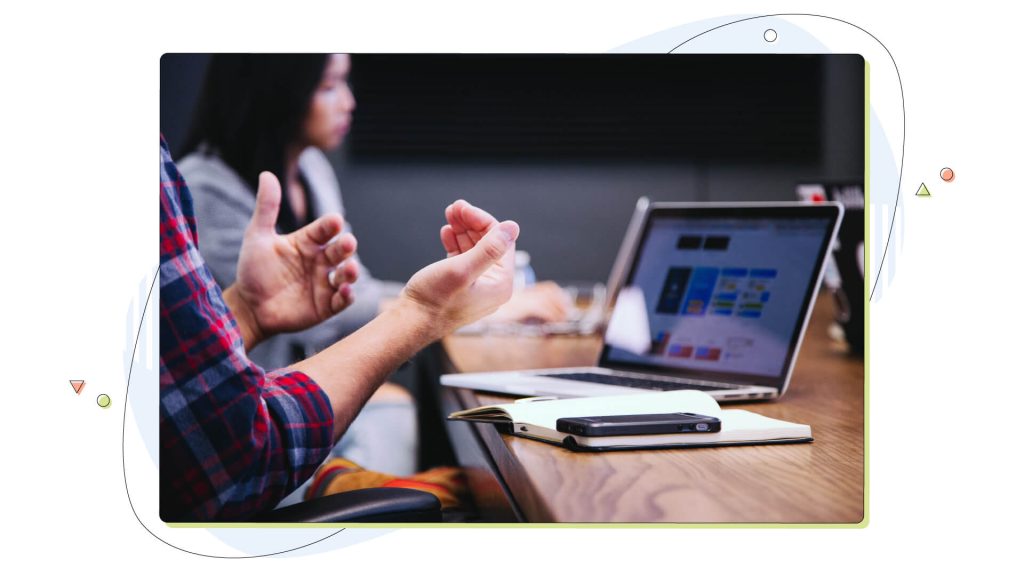 Creating Content for the Website
Besides visually appealing design, your website needs compelling copy that effectively communicates your value proposition to visitors. Here are some tips for writing copy that grabs their attention:
Start With a Clear Message
Your website should communicate a clear message that explains what you do and how you can help visitors. Use the homepage to provide a high-level overview of your business and your services or products.
Use Persuasive Language
Use persuasive language to encourage visitors to take action. For example, you can encourage them to:
Sign up for a newsletter
Make a purchase
Contact your business for more information
Use action-oriented verbs such as "Learn more" or "Sign up now" to create a sense of urgency.
Highlight Your Unique Selling Proposition
What makes your business stand out from the competition? Highlight your unique selling proposition (USP) in your copy. This will help your visitors understand why they should choose your business over others.
Incorporate Relevant Keywords
Use relevant keywords throughout your website to improve your search engine optimization (SEO). By incorporating SEO best practices into your trade show website, you can increase its visibility and attract more visitors.
Make it Scannable
Most visitors to your website will scan the content rather than read every word. Use the following elements to make your copy easy to scan and digest:
Headlines and subheadings
Bullet points
Short paragraphs
Use Meta Descriptions and Tags
Meta descriptions and tags provide search engines with information about your website. Use them to provide concise and informative summaries of your content.
Develop Backlinks
Backlinks are links from other websites that point to your trade show website. They are an important factor in SEO and can help improve your search engine rankings.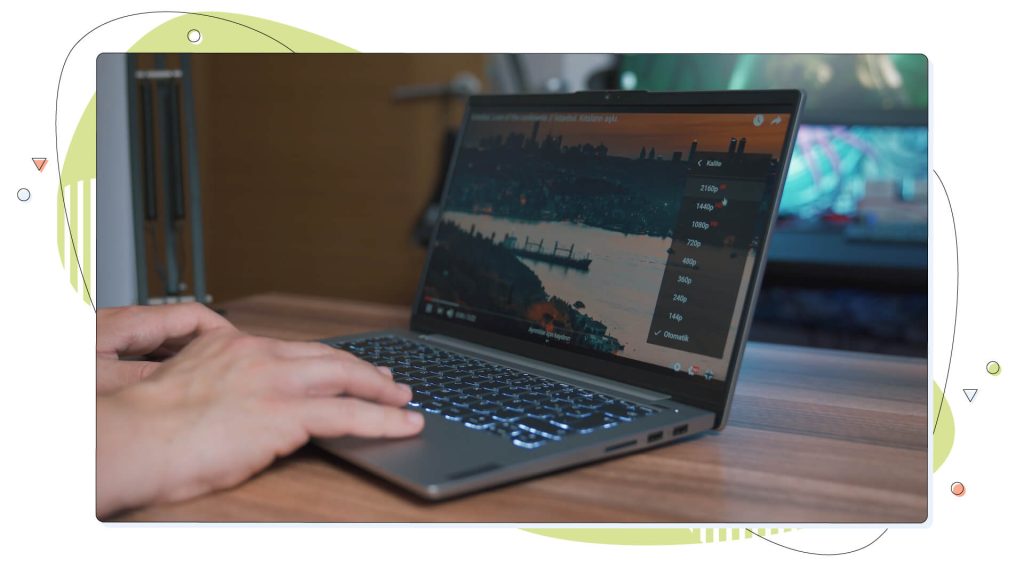 Incorporate Multimedia Elements
Adding multimedia elements to your website can really spruce things up and make it a more enjoyable experience for your visitors. Here are a few simple ways to get started:
Use videos: Videos can be a powerful tool for showcasing your products and communicating your brand's personality. Consider creating a product demo or a behind-the-scenes video to give visitors a glimpse into your business.
Include images and infographics: Images and infographics can help break up a text with eye-catching images relevant to your content. This will make your website more visually appealing. Also, consider creating infographics to convey complex information in a more digestible format.
Add audio elements: Audio elements, like podcasts or background music, can add engagement to your website. Consider adding a podcast series that covers topics related to your business. You can also add background music that fits your brand's personality.
Incorporate interactive elements: Interactive elements, like quizzes or surveys, can make your website more engaging. These elements are a great way to encourage visitors to spend more time on your site. Consider creating a quiz that helps visitors determine which of your products is best for them. Also, you can create a survey that gathers feedback on their experience with your business.
Optimizing Your Website for Trade Shows
In addition to the number one priority of creating a visually appealing and compelling website, there are several things you can do to optimize it for trade shows specifically. Here are some tips:
Create an Eye-Catching Landing Page for the Event
Create a dedicated landing page on your website for the trade show you're attending. Fill it up with all the important details: date, time, location, and what visitors can expect from your booth.
Include a Call to Action
Ensure your landing page includes a clear call to action that encourages visitors to visit your booth. Use persuasive language to create a sense of urgency. For example, you can say something like, "Visit us at booth #123 and get 10% off your first purchase!"
Use Social Media to Promote the Event
Harness the power of social media to drum up excitement for the trade show and your participation in it. Share your landing page across your social media channels, and consider running targeted ads to reach a wider audience.
Create a Custom URL or QR Code
Create a custom URL or QR code that directs visitors to your landing page or website. This can be printed on your marketing materials or displayed at your booth. This will make it easier for visitors to find you online.
Offer a Special Promotion
Throw in some extra incentive by offering exclusive promotions or discounts to trade show attendees who mention you on social media. It's a surefire way to drive traffic to your website and nudge visitors toward making a purchase.
Post-Show Follow-Up
But there's more – even when the trade show ends!
To make the most of your investment in the event, it's important to follow up with potential customers after the show. Here are some tips for post-show follow-up:
Send a Follow-up Email
Send a personalized email to each potential customer you meet at the trade show. Thank them for stopping by your booth, and include a call to action that encourages them to take the next step. For example, you can enable them to schedule a call or place an order.
Provide Additional Resources
Include links to relevant resources on your website or social media channels. You can include links to blog posts or videos that provide more product information.
Offer a Special Promotion
Consider offering a special promotion or discount to trade show attendees who follow up with you after the event. This can help incentivize them to make a purchase and create a sense of urgency.
Stay in Touch
Stay in touch with leads and potential customers after the initial follow-up email. Some tips to stay in touch are the following:
Add them to your email list
Follow them on social media
Engage with their content to stay top of mind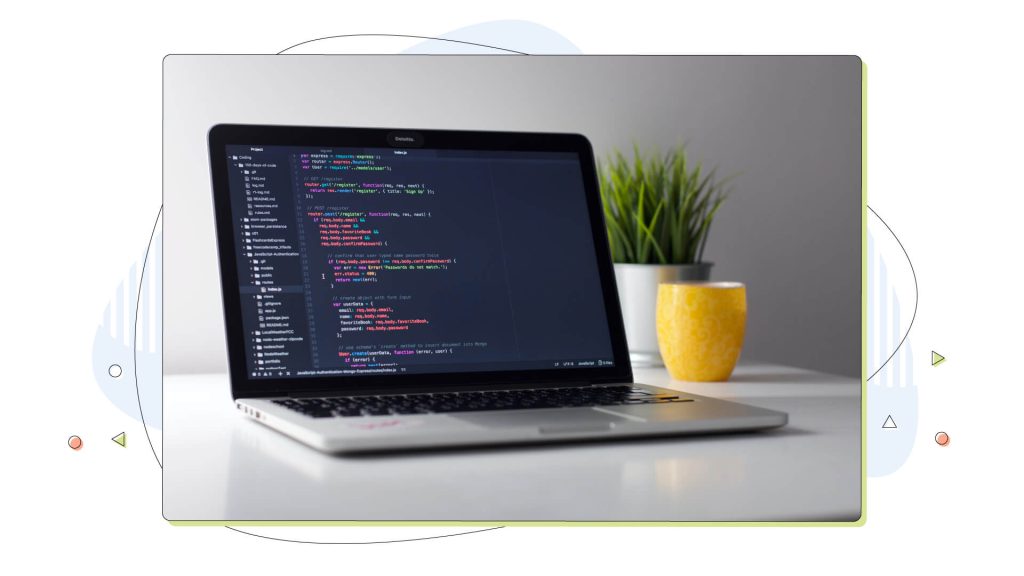 Best Practices for Your Trade Show Website
To make the most of your website at trade shows, it's important to follow some best practices. Here are some tips to keep in mind:
Keeping Your Website Up-to-Date
Once you have designed and optimized your website for trade shows, it's important to keep it up-to-date. This will ensure your website continues to be an effective marketing tool. Here are some tips to help you keep your website up-to-date:
Add new blog posts
Update product descriptions
Refreshing your images and videos
Monitor Your Website Performance
Use analytics tools to monitor your website performance and identify areas for improvement. This can include tracking your:
Website traffic
Bounce rate
Conversion rate
Stay on Top of Industry Trends
Keep up-to-date with the latest trends and developments in your industry. Incorporate them into your website where relevant. This can help you stay ahead of the competition and position your business as a thought leader in your industry.
Maintain Your Website Security
Ensure that your website is secure to prevent security breaches. The following are good practices to maintain your website security:
Lock it down with an SSL certificate
Regularly backing up your website
Updating your plugins and software
Conclusion
A well-thought website dedicated to your trade show presence can make all the difference for your small business.
To recap, a great strategy for stepping up your "trade show game" is planning your website, building the website with SEO in mind, and creating landing pages that will be integral to your efforts.
By leveraging the power of social media to connect all these parts together, you can boost your visibility and establish credibility in your industry.
Trade shows, combined with a strong online presence, can be a game-changer for small businesses looking to make a lasting impression and maximize their return on investment. So gear up, put your best foot forward, and let your website take you to new heights of success!