It's becoming increasingly easy to create and host a website, with the number of service providers increasing almost daily. A wide range of hosting options are available, and choosing the right solution is essential for your online success. Shared hosting is easy to explain but has come a long way in terms of how it performs now. 
What is Shared Hosting?
Shared hosting simply means hosting your website on a server that hosts multiple other websites. Each of them is independent of one another and is individually under the webmaster's control.
Moreover, the two most appealing facts about shared hosting are that you don't have to take care of any server maintenance tasks or monitoring activities, and it is the most cost-effective hosting solution in the market.
If you're pondering the various hosting solutions, ask yourself the following questions we will discuss in this article.
Is admin access crucial to you?

Would you rather concentrate on building your website, or do you want to start from scratch in terms of setup?

Do you want the best bang-for-buck solution?
People tend to have a lot of preconceived notions about shared hosting, particularly because of the word shared. It's time to change that perception.
When people hear about sharing resources with others on a single server, the first thing that comes to mind is, what if the other person uses more resources than me but pays the same amount?
You need to consider whether your requirements are taken care of and whether you're paying less than you would for a dedicated server. If these two boxes check, you need not worry about the others on the server.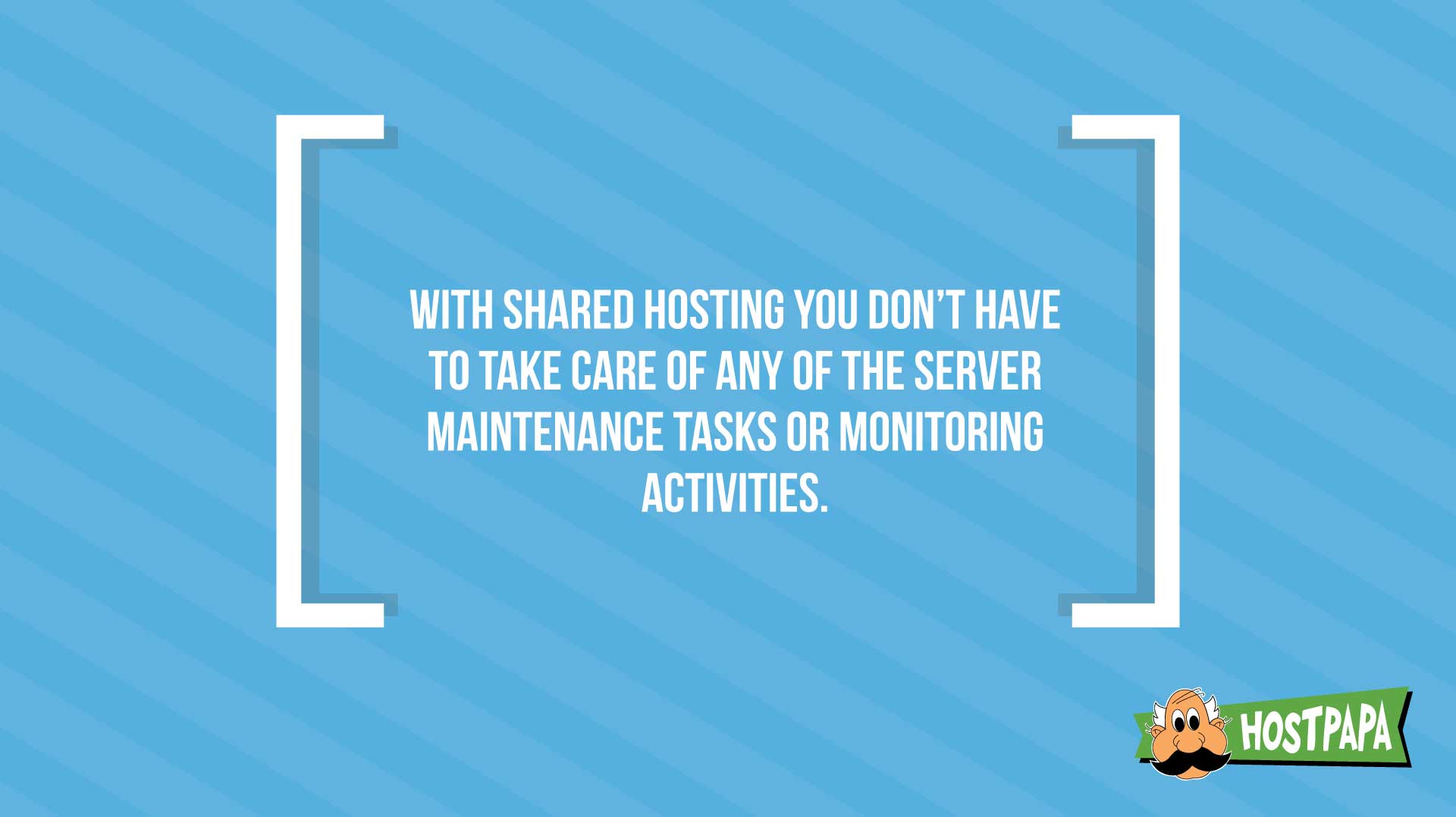 What are the Features of Shared Hosting?
Many people opt out of shared hosting, thinking it doesn't have enough resources to maintain their website. In reality, shared hosting solutions have grown a lot, offering more than you think. Typical hosting plans cost anywhere between $3 to $15 a month.
Another factor that determines the rate per month is the duration for which you subscribe. The longer it is, the less it will cost for the first year. This is good for bloggers and personal website owners. Most hosting providers offer at least 100GB of disk space for the starter plans. This is open to an upgrade depending on your requirements for more extensive storage. Another advantage is the availability of cPanel and SSL Encryption. In a nutshell, cPanel makes hosting a website easier through its interactive user interface. The entire platform is run from the browser, and even new users can pick it up without much effort. If your hosting provider does not provide you with cPanel, you should find the one that does.
Another thing that people tend to worry about is privacy due to the presence of several other websites on the same server. This is something that the hosting company will take care of. It must provide the best security with antivirus applications, firewalls running round the clock, and additional benefits like SSL encryption to make your life easier.
One way of ensuring you're safe is choosing Linux web hosting, which is usually considered the most secure option as far as the operating system goes.
You might've heard about SSL encryption before. It is a protocol that securely sends data between the sender and receiver. It also applies to websites where the images, scripts and other resources are loaded from other websites.
When hosting your website, you need to ensure that the hosting provider offers an SSL certificate, and most of them do, to ensure the safety of customer data. According to this study, online shoppers do not move forward with a transaction if their details are sent over an insecure connection.
What are the Advantages of Shared Hosting?
Shared hosting is a fantastic, fuss-free option for small businesses and first-timers. Some of its major advantages include:
Shared hosting is cheaper than other options like dedicated servers. This is because the total cost of running a server is equally divided between all the users on that server. 
It's easier to upgrade and add features and changes to your website if it's part of a shared hosting package. This makes it easier to keep your site dynamic and constantly updated.
It's Convenient to Manage
You don't have to worry too much about maintaining your website and server's administrative tasks, as your web host takes care of that. They provide a control panel for easier self-management of tasks and monitoring duties linked to the server. 
It's Perfect for Hosting Multiple Domains
Shared hosting allows you multiple website domains as long as all the different domains are connected to your user directory. So if you want to have separate websites for your online business, a personal blog, and another for something else, you can easily do that on a shared server. 
If you know nothing about maintaining a website, you don't have to worry as your web host does all that and more for you. As part of the shared hosting plan, your web host will provide security, maintenance, and overall server running.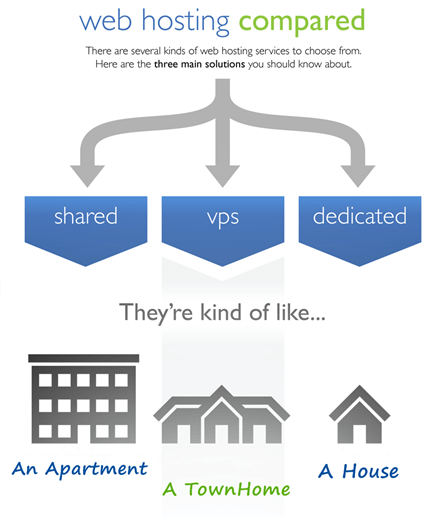 Do You Need Shared or Dedicated Hosting?
People are often willing to sacrifice to get the best bang for their buck. Especially for a small business, cost-effective services are crucial.
Suppose you have a lot of money to spend on a dedicated server. If your business absolutely requires this, and if you have all the technical know-how to set up and maintain a website and its backend services, you can opt for a dedicated solution.
However, most users are new to web hosting or don't require the resources that a dedicated server provides. Shared hosting solutions are not just for casual bloggers and personal website owners. It can handle up to 100,000 visitors a month, translating to roughly over 3000 visitors daily.
This makes it a perfect solution for businesses with less than 25 people. Most of them don't want to handle any of the server maintenance tasks or continuously monitor the backend activities. They want to showcase their product or service to the world and bring in the maximum revenue within the least possible time.
That's why a shared hosting solution would be a perfect choice because the business owner will only need to manage and run the website, while the hosting provider will take care of everything else. Also, the number of visitors largely depends upon the marketing strategies and campaigns undertaken by the business, and it will be on the lower side during the initial days.
If the number of visitors is more than the hosting provider allows, they would always offer you an option to switch to a better plan with more seamless resources. If your website fails to generate enough revenue or visitors, you can always stop the service with a few clicks.

How Do You Choose a Shared Hosting Service?
Choosing the right web hosting provider for your website is crucial in setting up your online business and should be taken seriously. Hosting companies operate on various scales and offer different services to their customers.
Whichever company you choose should be able to provide you with all the necessary features that are essential for your website's optimum functionality and performance. 
Here's a list of basic and integral factors you must consider when choosing your web hosting provider. 
Website's Specific Requirements
Your particular niche will determine what kind of features your website needs to have. A high-speed server and a faster content delivery system are essential for some businesses, while others may require additional storage and bandwidth. Security and content management systems are other essential requirements. So you need to determine whether your preferred hosting company can fulfill your website-specific requirements.
These need to suit your budget and align with your financial plans.
Unlimited uptime for your website means that it will be live and available for your customers for maximum time without any limitations. Your hosting provider should make sure you get unlimited uptime. You should not have to face downtimes and technical issues that could lessen your customer's user experience.
Flexible Upgrading Options
Research your chosen web hosts' flexibility options for add-ons, additional resources, and an upgrade on your basic plan. Upgrading is an option you should always have in case you want to scale your business once it expands. Your hosting package should allow for future expansion options as you may require additional resources and space on your website.
What extra features or add-ons does your hosting company provide? These can include SSL certificates, extra storage space, custom emails, and more. You may start with an initial plan with fundamental features but may require add-ons. 
A web hosting provider normally gives you a control panel to self-navigate and manage your website's administrative features. A common and user-friendly control panel is the cPanel. All credible and high-ranking hosting companies provide this feature. 
An unlimited hosting plan will not restrict the amount of traffic to your website – more traffic results in more bandwidth usage.
You may not realize it, but you cannot use personal email for your business. You'll require complete email hosting as part of your web hosting package, so make sure your provider offers this
A credible hosting provider should be able to offer you multiple backups for your website as part of its maintenance features.
Lastly, a 24/7 technical support system makes all the difference. Your web host should always be ready to facilitate you in times of need or be available to handle your queries. There can be moments of crisis when your website is experiencing technical difficulties. You should be able to count on support from your web host at such times.
HostPapa has constantly been ranked as one of the most robust and technologically advanced web hosting providers. Once you choose HostPapa for your online business solutions, you can sit back and relax as we provide you with all these essential features through our various hosting plans, like unlimited web space, storage and high server speed, and our user-friendly cPanel. Our enhanced algorithms provide you with an enhanced content delivery system and all the add-ons you would ever wish for. Business email? Multiple domains? You name it, and we've got you covered.
With HostPapa as your hosting provider, you no longer need to worry about security and site maintenance issues. While you focus on running your business, we monitor your website's performance at the backend and ensure a smooth and effective online experience for your customers.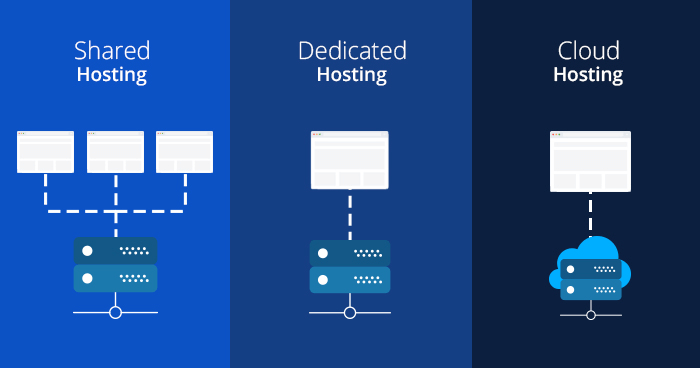 Frequently Asked Questions
Why is hosting important for a domain?
A domain is your primary online business location. You need web space to have a domain and run your website. A hosting provider enables your domain to exist and function on the web.
How many websites can you have with shared hosting?
There is no set limit to the number of websites you can have on one shared hosting package. 
How much traffic can shared hosting handle?
With a credible shared hosting service, you can expect traffic of approximately 3000 visitors to visit your website daily.
How does shared hosting work?
Shared hosting is an agreement or a plan through which multiple websites can co-exist on a single server. All resources like space and memory are shared, and the server running costs are equally distributed between all the users.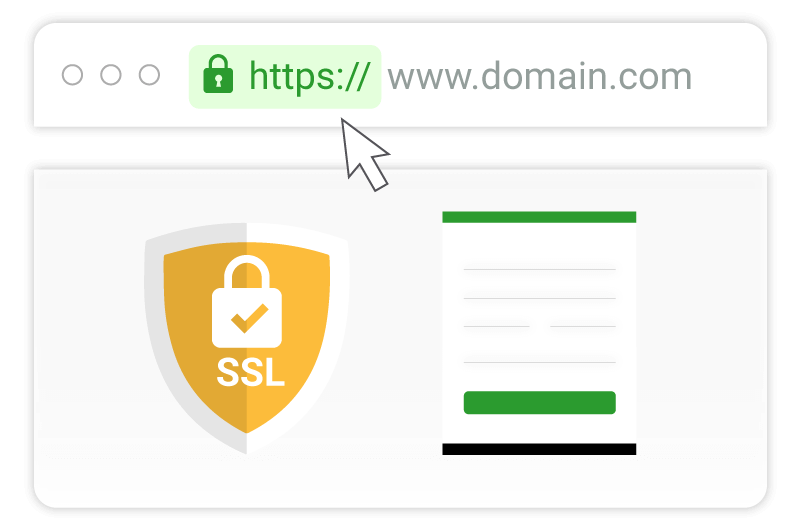 Final Thoughts
Don't go blindly for a dedicated server when deciding on a hosting solution. Gather all the information first. A dedicated server might be overkill, and you might lose money. Shared hosting is an ideal solution that can be scaled up depending on your requirements.
If you use up all the resources offered by your hosting provider, you can opt for VPS (Virtual Private Server), similar to shared hosting in that it also runs on a single server. But the difference is in how the server is segmented to house the various virtual servers. You can read more about when you need to switch to a VPS plan here.
At the end of the day, the major concern for most website owners is the amount of money they've spent versus the revenue generated while having as many returning visitors as possible. Shared hosting is the most logical recommendation for casual bloggers, small and medium businesses, personal websites, and others who are either just building their digital presence or are well underway with it.
With additions like Softaculous, CPanel, and WordPress, launching a website can be done in no time, and it will look as good as any other website on the internet, be it a blog, e-commerce site or service page.
Are you having doubts if your needs can be covered by shared hosting? Let us know what you think, and we will be happy to clarify things for you.