People are often intimidated by the thought of creating their own websites. A lack of necessary knowledge and skills might seem like a severe blocker. How do you even launch a website?
The truth about creating a website is that it's no longer the daunting technical feat it once was, especially for newcomers. There's a multitude of tools, website builders, templates, and blog posts that can help you get a website up and running in almost no time at all.
We'll look at some of the most common methods and concepts for setting up a website for yourself. We'll point out an essential website launch checklist before your site launch. This way, you'll be well-prepared to hit "publish" for the first time!
This includes finding the best way to get your website online and, hopefully, solving some of the problems that might stall your progress.
How you decide to proceed will depend on how comfortable you are with the website building process, how keen you are to learn new things, and how much of a budget you have to work with.
Planning Your Website
What Is a Site Map?
Defining Website Goals
Taking The DIY Approach: Soak in the Tutorials and Resources
Using a Website Builder
Can I Launch a Website For Free?
Do It For Me Approach
Finding the Right Hosting Solution
Find a Memorable Domain Name
Take Charge of Your Search Engine Optimization
Creating and Managing Website Content
Planning Your Website
First, you have to decide why you want to have a website. What's your goal? Now, on the surface, this may seem like a simple question, but there are quite a few things you should think about right at the start of your project.
Do you want to interact with an already established audience, such as pre-existing customers and followers, or do you want to attract a new segment of people to a brand-new business or project?
Understanding your website's target audience will help you figure out what kind of content you need on your website and how they'll interact with it and share it within their community. Building exposure and ranking higher on search engines is as crucial as any new site.
This is an excellent opportunity for you to go and look at some of your favourite companies' and brands' websites, taking notes of the page layout and structuring looks. This can serve as inspiration for you to create a clean design that is functional, fresh, and unique.
You can decide to go the DIY route and create your own website or find a professional service that will do it for you. Whichever approach you take, you should think about creating a basic sitemap to structure your thoughts and goals.
What Is a Site Map?
A site map is a vital visual planning tool that will help you to understand how your content layout will look as a finished web page. Creating a site map is easy and can even be done with a pencil and a piece of paper.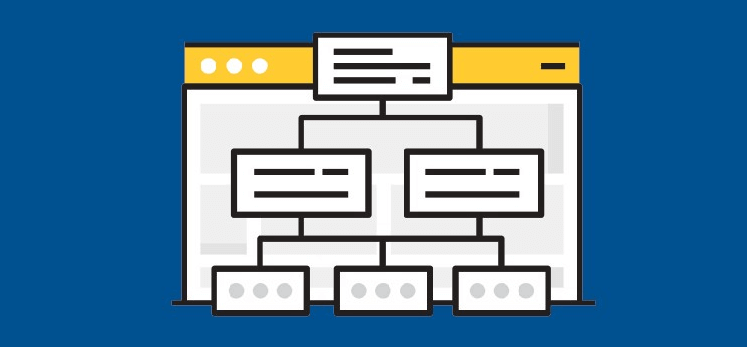 This hierarchical list will help your project take shape without writing a single line of code. This could be the first planning step after you define the purpose of your website.
A sitemap (without the space) is slightly different, but it's also considered a practical tool even after building your website. It's essentially a library of all the web pages on your website.
It's like an actual map that can massively help search engines sort and crawl your content, boosting your rankings online. A site map has many benefits, like allowing search engines to crawl your website more efficiently, so creating one on your website is best.
Defining Website Goals
Once you have gotten your initial planning out of the way, you can start to think about the fun stuff: what will your website do?
Do you have an online store idea to sell unique online products?
Or maybe you're an artist who wants to have a great-looking website to house your portfolio for potential clients.
In either case, you'll want a trustworthy eCommerce platform installed, allowing you to receive customer payments and ship products. You'll also need a creative digital marketing plan to help you get all these customers flowing through your new website.
Websites aren't only for businesses either. Perhaps you have a personal blog that you'd like to create and update with exciting writing? Maybe you have a fascinating hobby you want to share with the rest of the world, like model cars and ships.
You can do almost anything you like. The only limitation is your creativity and imagination.
Most modern web building platforms have social media integration, so your Facebook, Twitter, YouTube, and other services can all be integrated into your website. This lets your visitors discover the various platforms you're currently active on.
If you think your online following appreciates your work, why not set up a donation section where fans can show their gratitude for your work by donating small amounts to your PayPal account?
You could also redirect visitors to a Patreon account. Patreon helps creators secure monthly funding, allowing them to pursue their artistic and creative ventures more freely.
Taking The DIY Approach: Soak in the Tutorials and Resources
So, you've decided to dive in and launch a website. Great! There has never been a better time to learn how to design a new website than right now, with literally thousands of different online resources for you to learn from.
The vast majority of these resources are free, but there are some paid exceptions, so make sure you have a budget to work with if you're planning to spend money on your website building.
Next, you'll need to decide on a platform to build your website. One popular choice is WordPress, an exemplary content management system for creating attractive and functional web pages. Another CMS worth mentioning is Joomla, and it's currently the second largest open-source project in the world by market share.
Everybody has their own opinion on which of the two is the better, but WordPress is undoubtedly more prevalent. This is mainly because WordPress offers a user-friendly interface that makes publishing blogs easy. Another thing that adds to this CMS is the thousands of WordPress themes and templates available for people to customize their websites.
Whichever platform you choose to launch a website, you'll be pleasantly surprised by the sheer volume of free online video lessons, especially on YouTube. Searching for website-building tutorials will generate thousands of results. This means you can get started relatively quickly in most cases.
Sometimes, you may find that, although the tutorial is free, specific plugins and templates used in the tutorial aren't. You'll need to budget for these items if you plan to follow step-by-step guides that use commercial templates and plugins.
Are you feeling like taking your knowledge to the next level, but you're operating on a tight budget? Then why not check out online training resources like Udemy, Coursera, or Udacity?
Some of these online courses are free, while others aren't, but that shouldn't stop you from finding the right fit for your requirements and budget.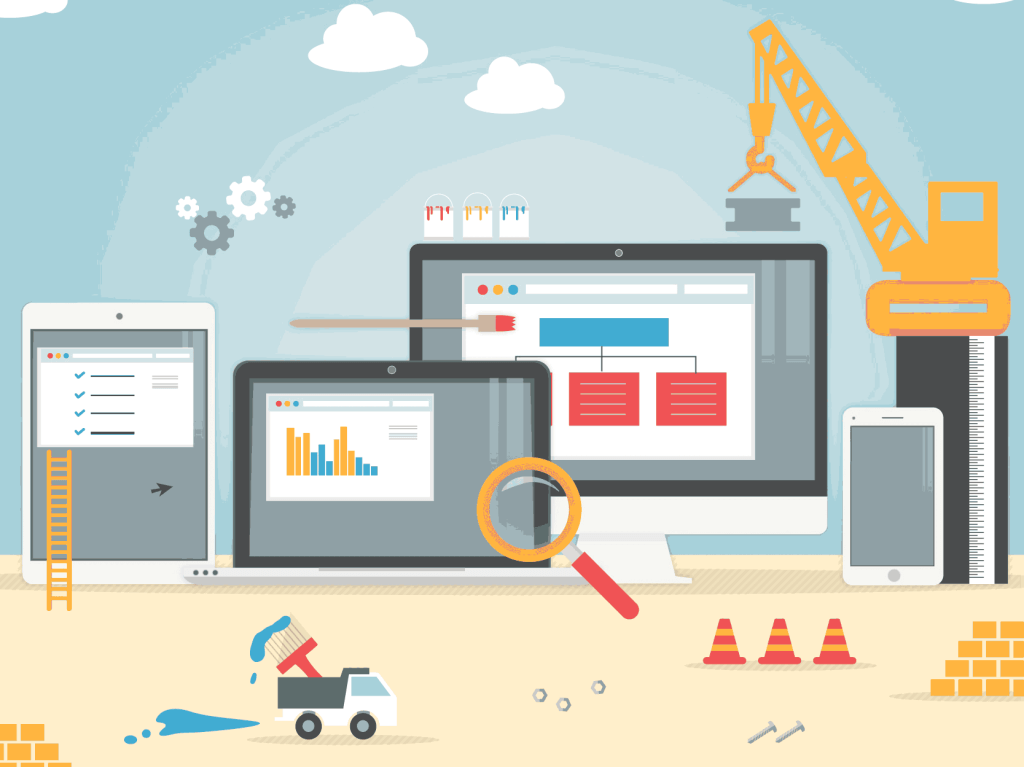 Using a Website Builder
This is a mixed solution between DIY and outsourcing. You create the website yourself within the builder, most often this being a simple drag-and-drop interface. You can also use the services of the website builder to host and maintain your website.
The process of building a website through a site builder is relatively straightforward. Once you have an idea of what you want your website to be and a basic site map plotted out, you need to find a theme that suits your vision of what it should look like.
Most templates inside a website builder can be customized and changed to a certain degree, giving your website a unique look that will help you stand out from the crowd.
In this case, you won't need any special knowledge or skills, and the website builder provider will offer you everything you need to get your website up and running.
Can I Launch a Website For Free?
That would be perfect! Launching a website requires some time, effort, and a web host. But what if there was a free option that could cover all these as well?
An option that can do that is Google Sites. It's convenient if you want simple landing pages and not much content-wise, while you can use all these features for free. Choosing a template and re-ordering elements on the screen with the drag-and-drop interface is quite easy for newcomers, but it lacks extended functionality. It's as easy as launching a website through our Website Builder plan we have at HostPapa.
One major downside is that you can't upgrade or use more features at a price, and the flexibility is overall better on WordPress, beating Google Sites on almost every front with ease.
Do It For Me Approach
Many professionals are looking to help you build the right website for your specific needs and budget, so you don't need to spend a fortune. Online services can streamline the whole process from start to finish for you. It all depends on what your budget allows.
Freelancers are another great option, and they can work out as an affordable solution if you have a modest budget. Freelancers are generally more flexible to their client's needs and can offer you a personalized experience that could yield great results.
Whether you own an existing site or are near the launch date of a new one, a marketing agent will plan and propose some reasonable solutions. Hiring a marketing expert for a short-term period can also yield good results as they can help you with keyword research, website SEO and everything needed to boost your site performance. All this is part of digital marketing, a crucial component on your website launch checklist.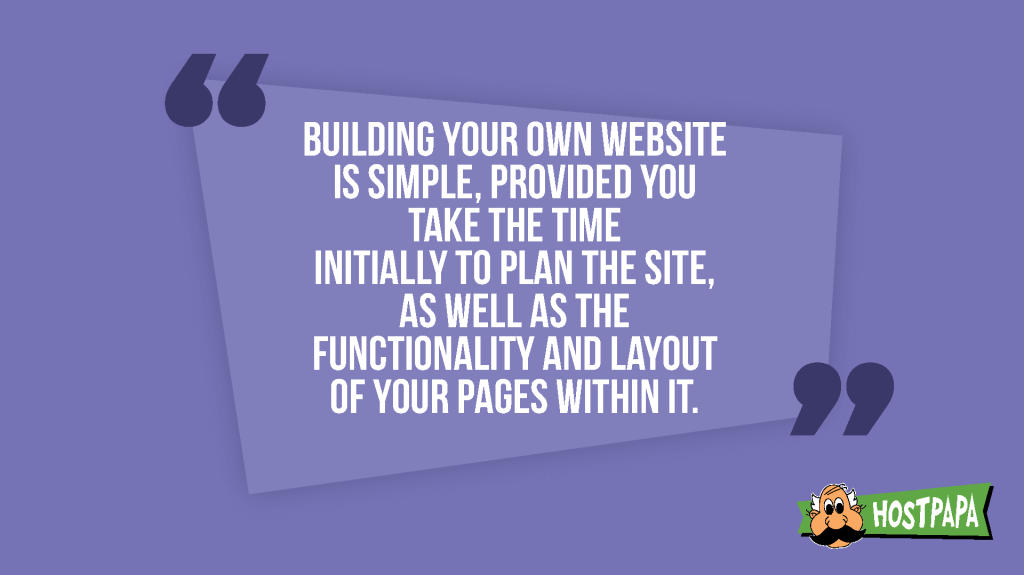 Finding the Right Hosting Solution
Once your website launch checklist is ready, you'll need to find a hosting provider to keep your site online and accessible.
There are many different hosting partners to choose from, such as HostPapa, which not only offers domain names and hosting services, but handy tools like website builders, apps such as online commerce functionality and blogging tools, and much more. Choosing a service like this will make your website-building journey a more direct experience with professional results.
There are many additional elements for you to consider when choosing a web host; not all are obvious at first.
Do you need around-the-clock support? Do you need a protection service that can troubleshoot when things go wrong? Does your web host offer assistance with backups, or are you comfortable with backing up and restoring a website from a backup yourself?
These are all things that you should be thinking about when you sign up for a service. That way, you are prepared when it comes time to deal with them.
Find a Memorable Domain Name
You'll have to think of a catchy name before building your website. Make sure to choose something directly related to the website goal. For example, the title should probably mention shoes if you want to sell shoes.
The name should mention wedding photography if you're going to showcase your photography to get hired for more weddings.
Domain names are relatively inexpensive to register and maintain. Once you've found an available one that's easy to remember, suitable to your content or brand, and hopefully somewhat short, you are ready to register it.
Next, you'll want to track your website statistics, such as daily visitors, average time spent on your site, and many other valuable metrics. For this, there's Google Analytics. This is handy for businesses wishing to track their website performance, see if the users are finding what they came for, and make necessary adjustments.
If you prefer using a different tool than Google Analytics, then a few handy WordPress plugins provide an alternative option.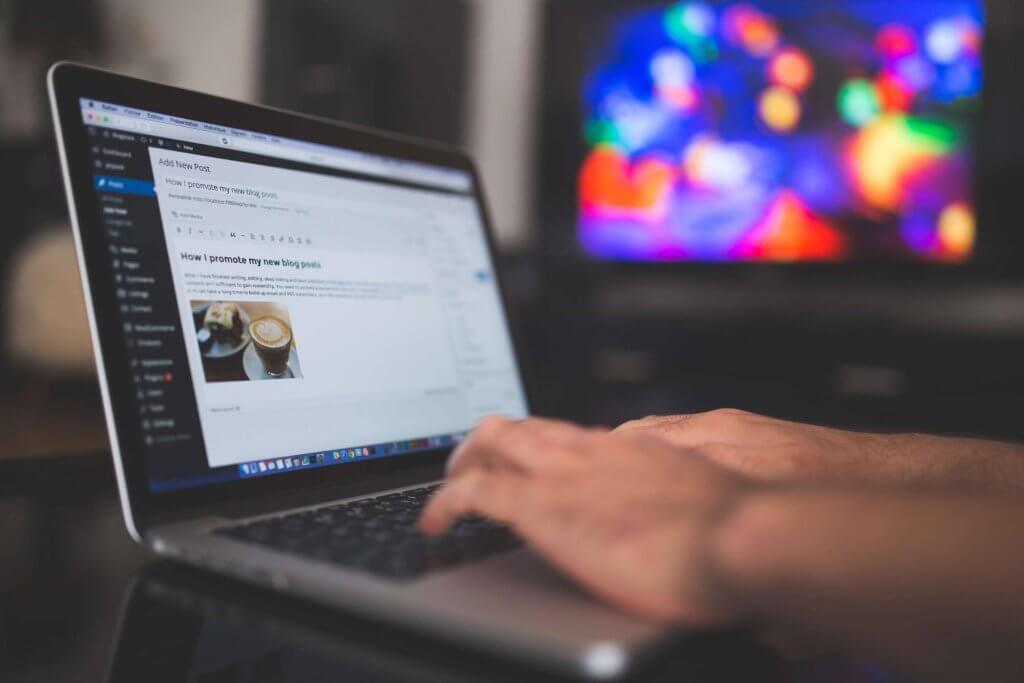 Take Charge of Your Search Engine Optimization
The concept of optimizing your website for search engines isn't new. It's called SEO, and its purpose is to make your website stand out in search results, giving you a head start over your competition. Placing your website higher up the search engine results pages isn't as easy as it looks.
But working on a popular CMS (Content Management System) like WordPress will make things easier in that area. All you need to secure a better place on search results is to install a plugin to help you manage everything in one place. One great plugin is YoastSEO, and we have an in-depth guide on installing and configuring it.
Another great insight into your site's performance is Google Search Console, offering another angle on Google Analytics which focuses on user interaction on your website. Google Search Console is a set of tools from Google to manage your website's performance in the search engine. You'll be notified if any issues are found, along with a list of things you can try to solve them.
By following simple but proven tactics, you ensure that your website visitors will see complete and professional-looking content, and they'll surely return to read more. Some of these tactics are: pasting internal links in your text, adding external sources and using relevant keywords to a blog post.
Creating and Managing Website Content
Creating engaging and desirable content is perhaps the biggest challenge to any new site. This won't be an issue if you're building a website to showcase your talents. However, adding content to a website can be tricky if you're unfamiliar with the process.
Luckily, CMS such as WordPress, Joomla and Drupal make this an effortless task. In many cases, it is merely a matter of copying and pasting text and pictures into an open form on your CMS to add excellent and unique content to your website.
There are many other CMS, so feel free to search out and experiment with different ones until you find the best fit. One word of warning: check compatibility with the hosting service you decide to use.
Final Thoughts
As we have seen, building your own website is simple, provided you take the time initially to plan your website and the functionality and layout of your web pages.
Perhaps you already own an existing site, but you're thinking about adding some more functionality to it, or you're thinking about a style overhaul. Hopefully, you can also apply some of the same concepts in those situations.
Your website can be as simple or jam-packed with features as you need it to be. Choosing what platform to build on is another exciting topic, but we have answers whether you're looking for a website builder over WordPress.
People no longer need extensive knowledge about programming, scripting languages and search engines to launch a great-looking website, which is fantastic news for the less technically minded among us. Having a great idea and a basic knowledge to get around the things listed above are the only prerequisites. Of course, a new website needs time, which you must invest in beforehand.
With these technical barriers significantly reduced, you can concentrate on creating great content and design and achieve your goals on your new website. There is no reason why anybody can't try and build a website of their own.
Have you already created your new site? Enjoyed this post? Head over to HostPapa Blog to read more exciting topics like this and get all the latest web hosting tips for your website!