There were multiple times when we stressed the importance of an online presence here at HostPapa, especially in this day and age.
We live in a hyper-connected era, so having a breathtaking online presence is like having your own stage where you can captivate your audience, showcase your talents, and build your brand.
To start creating your online presence, there are a few steps we already covered before – but we think the most important one is building a website!
Another crucial step is picking the right web hosting provider to house your online presence. For new customers, receiving support and good after-sales service is essential for a positive customer experience.
In this blog post, we'll compare services like a Website Builder with hiring a website design team. As a bonus, we'll look at the perfect middle-ground because (spoiler) it exists and provides an excellent feature set that you'll find extra interesting.
Website Builder: A Great Tool for Starting Out, But…
The Limitations of Building Your Own Site
Do-It-For-Me Service: It's The Best of Both Worlds
Website Builder vs. Do-It-For-Me, Which Is Better?
Website Builder: A Great Tool for Starting Out, But…
You've got the spark of an idea, and now it's time to let your creativity shine by making your first website.
That's where website builders come to the rescue, giving you the power to craft a unique online presence as extraordinary as you are.
If you're a budding fashionista bursting with style and flair, you can unleash your inner passion with a website builder in hand. Curating a virtual runway that showcases your latest trends, must-have accessories, and fashion-forward musings.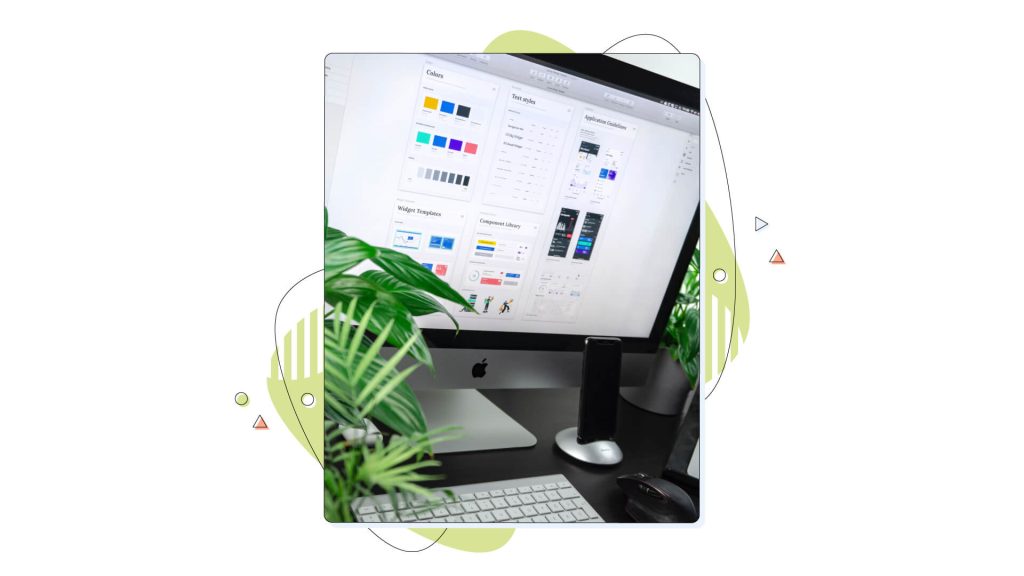 From eye-catching layouts to vibrant colour palettes, the possibilities are endless as you weave your creative magic into every pixel.
And it's not just for fashionistas!
Whether you're a foodie, an avid traveller, or a DIY enthusiast, website builders have your back.
With a few clicks and drags, you can whip up a stunning recipe blog with tantalizing food photography, descriptions that make your fantasy go wild, and interactive features that make your readers' taste buds tingle.
The best part? You don't need a computer science degree to dive into the world of website building.
Platforms like HostPapa's Website Builder are designed with simplicity in mind, offering intuitive interfaces that guide you every step of the way. It's like having a friendly digital companion by your side, holding your hand and whispering, "You've got this!"
Website builders are a cost-effective alternative that won't break the bank. But some individuals and companies with grand ambitions and a desire for complete creative control may find these options too restrictive. And this is where they try other solutions.
The Limitations of Building Your Own Site
It sounds empowering, doesn't it? But hold on tight because even the bravest adventurers face their fair share of challenges along the way.
When you're armed with a website builder, you're more than ready to conquer the digital space. However, without the guiding hand of a professional, you may find yourself navigating through a maze of limitations.
As vast as they may seem, design options might leave you craving that extra touch of uniqueness. If you are not skilled in design or copywriting, it is likely that you will require additional assistance in selecting the perfect font for your website, creating persuasive copy for your new product line, or creating an eye-catching logo that represents your business in the best possible way.
You want your website to scream "YOUR BRAND" in every pixel, but the cookie-cutter templates can sometimes leave you feeling a bit boxed in.
And let's not forget the technical aspect.
While website builders do their best to simplify the process, there may come a time when you stumble upon a technical hurdle that requires a bit of coding wizardry. That's when the lack of technical expertise might cast a shadow over your "semi-DIY adventure."
Suddenly, those lines of code resemble a cryptic language, leaving you scratching your head and contemplating the existence of gremlins online.
Frankly, you might already be proficient in HTML or CSS – or preferably both – before going deeper into gluing all the needed pieces together and finally assembling your shiny-new website.
When looking at the DIY landscape, WordPress is a popular choice on the DIY side of things if you're looking for a user-friendly Content Management System. Our comprehensive guide, for example, can help you get started with mastering this CMS. Additionally, we offer a handy guide on installing WordPress locally, which can be beneficial for testing the CMS before committing to a web hosting solution.
For those lacking time and/or the required skillset, hiring a web development team or company is a one-way street. Although you may be tempted to go for a web design agency, the steep prices will likely lead you to popular freelance networks. And if you need results faster, then freelancers might be slow for what you're trying to achieve.
Do-It-For-Me Service: It's The Best of Both Worlds
Imagine a world where building a stunning website is as easy as snapping your fingers.
A world where you can sit back, relax, and watch your online dreams come to life without breaking a sweat. This is exactly where the Do-If-For-Me (DIFM) service comes in. It serves as the ultimate game-changer for website creation.
After a free consultation with our team, we can discuss your ideas. The next step is for our experienced web developers to develop a working prototype to make your vision a reality!
With DIFM, you're not just getting a run-of-the-mill service. You're stepping into a world where experts are available and ready to transform your ideas into captivating digital masterpieces.
DIFM doesn't stop at web development alone.
We understand and are ready to turn your website into a pixel-perfect result. From seamless navigation to visually stunning layouts and Search Engine Optimization, they ensure that your online presence leaves a lasting impression on every visitor, even on search results.
Website Builder vs. Do-It-For-Me, Which Is Better?
For someone starting out and lacks experience in building websites, or time, these are the top options they should consider.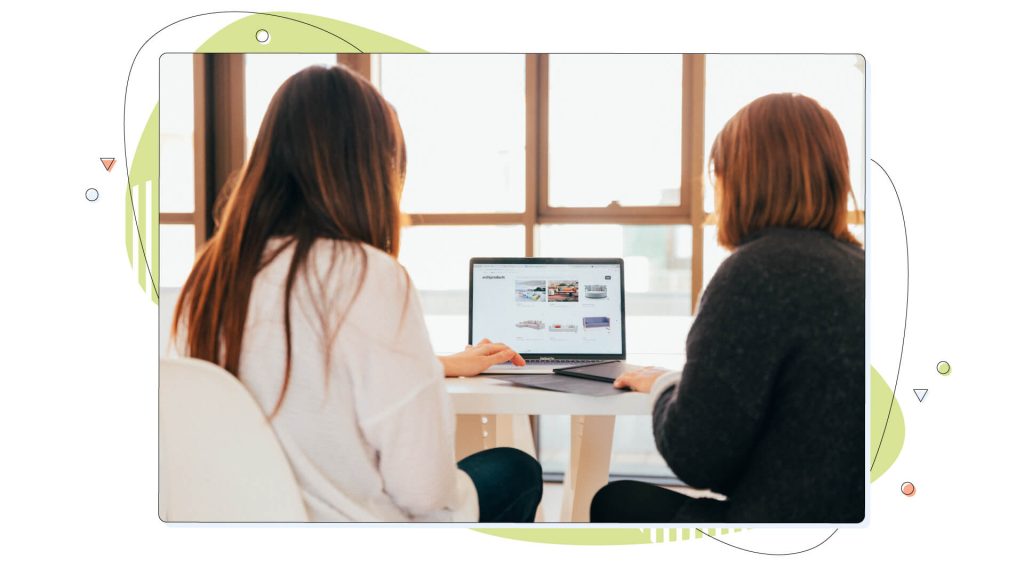 One popular choice is a Website Builder, where you can unleash your creativity and design your online presence. However, there's another one that takes the burden off your shoulders and offers a hassle-free experience. This is Do-It-For-Me.
Let's explore why DIFM is the perfect fit for your website needs.
1. You Don't Have to Build Your Website!
The most important and apparent feature that stands out is what DIFM brings to its end users. When you explain your vision, we listen closely, try to understand, and build a website that screams your brand and speaks to your audience for you.
In today's mobile-dominated world, DIFM ensures that your website is fully optimized for mobile devices, providing an optimal viewing experience across various screen sizes and orientations. With a mobile-friendly design, you can reach and engage with a wider audience, no matter what device they use to access your website.
Our experts also optimize your website for seamless navigation, ensuring visitors can easily find the information they seek. From intuitive menus and clear calls-to-action to well-organized content, we create a user-friendly environment that keeps your audience engaged and encourages them to explore further.
2. Reliable Hosting and Continuous Updates
Continuous updates and support is also a crucial factor in going to DIFM. HostPapa is known for its reliable and fast web hosting services – this translates into a fantastic user experience when using our self-hosted DIFM services, delivering exceptional results to the end users as well.
3. Professional Copywriting
Words have the power to captivate and persuade, and DIFM recognizes the importance of compelling content.
But, in the case of Website Builders, you're fully responsible for the copy on your website. On the other hand, our skilled copywriters craft engaging and persuasive text that resonates with your target audience.
Whether you need product descriptions that entice customers or blog articles that showcase your expertise, our copywriting services add that extra touch of professionalism to your website.
Conclusion: You Really Can Have It All
In the world of website creation, making the right choice can make all the difference in the success of your online venture. Here's what our happy customers have to say about our DIFM:
I am so pleased! I'm praising HostPapa and the DIFM team!
Stefan R. J.
Wow, looks amazing, I love you guys!

Eric S.
Wow! It's looking really good!

Don F.
You did a fantastic job and were very quick, too!
Costas I.
DIFM offers the best of both worlds, keeping costs down while offering a service similar to getting a web design agency's help. Our comprehensive package provides web development, copywriting, layout design, and many additional features that elevate your online presence to new heights – which is the perfect all-in-one solution you need, especially at the start. So, whether you're starting a business, launching a personal blog, or showcasing your creative portfolio, DIFM is the way to go and everything a small business needs to get started in the online world.
Ready to sign up and unlock the full potential of your online presence? Get DIFM today!