Designing your website to offer outstanding user experiences from scratch can be challenging.
Brands must consider various factors, such as navigation, responsive design, compatibility across different browsers, content organization, branding, and more, along with an aesthetically pleasing layout.
This is because 89% of customers would move to a competitor if the brand's website offers a poor user experience.
Website development requires thorough knowledge of web technologies, creativity, attention to detail, and a customer-first mindset – an absence of which could cause hurdles in website development.
What if you could build an outstanding website without having to code? This can be done with website templates or, for example, opting for a Do-It-For-Me service. But templates are tempting.
Leveraging website templates is ideal as it eliminates the laborious process of designing a website from scratch. It offers a pre-designed and highly-optimized framework required to launch a professional-looking website. Being created by expert designers, these templates are crafted keeping in mind the latest design and development trends and best practices.
In this post, we will share the top pros and cons of using templates in website design. This will help you make an informed decision about whether or not you should use a template to design your company website.
When to Use Website Templates
Before we proceed further, let us explore some scenarios where using templates for website design would be beneficial.
1. Low Budget
Website design templates are an excellent choice when you have budget constraints, as custom website development can be expensive. Using templates is a more affordable solution as they eliminate the need for hiring professional designers and website developers for the website design and development work.
It helps you build a visually-appealing and fully-functional website without overspending within your limited budget.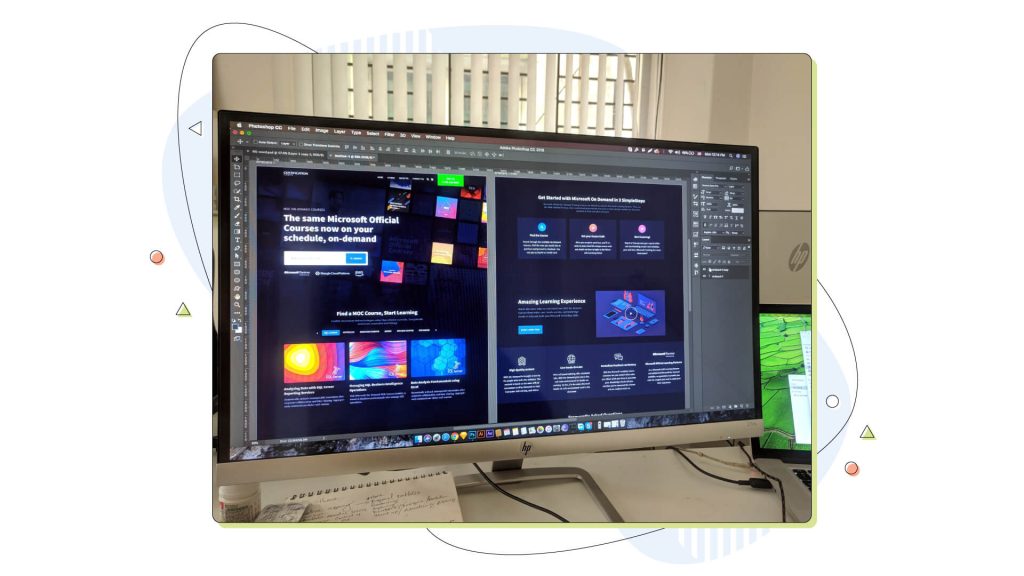 2. No Complex Requirements
Website templates are an ideal solution for businesses with straightforward website requirements and don't demand highly customized features. As templates provide pre-designed layouts, navigation, structures, and other functionalities required for basic website creation, you can quickly set up your website by adding relevant content and graphics rather than wasting time building each module from scratch.
Templates are best for informational websites, blogs, portfolios, small business websites, and other static types of websites, added Derek Bruce, Operations Director at Skills Training Group.
3. Tight Deadlines
Website templates are plug-and-play applications that can significantly expedite the website planning and development process. All you need to do is add the desired content and images.
This makes them an ideal choice for teams when facing tight deadlines. Using templates for website development reduces the time required to design a website from scratch allowing you to launch the website faster than expected.
You must research various templates and select the desired one thoughtfully, considering your project requirements and budget.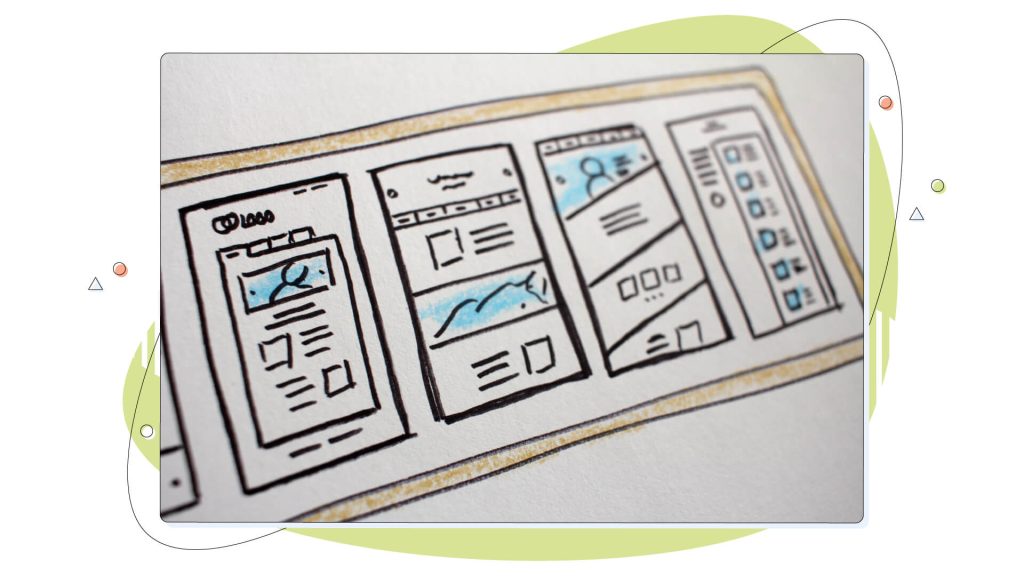 Pros of Using Templates in Website Design
Let us now understand the pros and cons of using templates in website design.
#1. Get Your Website Up and Running Quickly
Leveraging templates for website design allows you to get your website up and running faster. As templates provide a ready-made design and structure, you no longer have to invest time in building every aspect of the website from scratch.
All you need to do is select a template that suits your requirements and customize it to accommodate your content and branding.
This shifts your focus to customizing your website with specific content, images, videos, branding, and more. For this, you don't need to possess extraordinary technical knowledge or design expertise, as these templates come with user-friendly and intuitive interfaces. It provides a drag-and-drop editor that can be easily used to modify the template and make the required customizations.
Because of all the features mentioned above, templates help you in launching your website in a shorter time frame, making them a preferred choice for businesses who wish to get their websites live promptly.
#2. Many Templates Are Free or Very Affordable
Many website builders, online template repositories, and open-source platforms offer visually-appealing and professional templates for free or at affordable pricing.
These templates are created and shared by professional designers and developers create and share these templates as a free resource to the community. If you're on a limited budget, investing in a free template would be the best solution.
Besides, many web design marketplaces offer premium templates at a reasonable price. These affordable premium templates come with a range of features, customization options, feature updates, and customer service that can help you build a professional-looking website without breaking the bank.
#3. Abundance of Templates
You can choose from a wide variety of templates available for website design. There are numerous platforms and marketplaces that offer an extensive range of template options to choose from.
Whether you need a website template for an eCommerce store, business, blog, or portfolio, there is no shortage of options. The diverse templates cater to various industries and niches.
These templates provide you with innumerable design choices in terms of website structures and layouts. You can choose from single-page website templates, multi-page website templates, magazine-style layouts, grid-based layouts, cards layout, fullscreen image layouts, and more for your website. Besides the layout, you can customize your templates to modify the fonts, images, colours, buttons, and other design elements. This helps you create a modern, appealing website reflecting your brand image.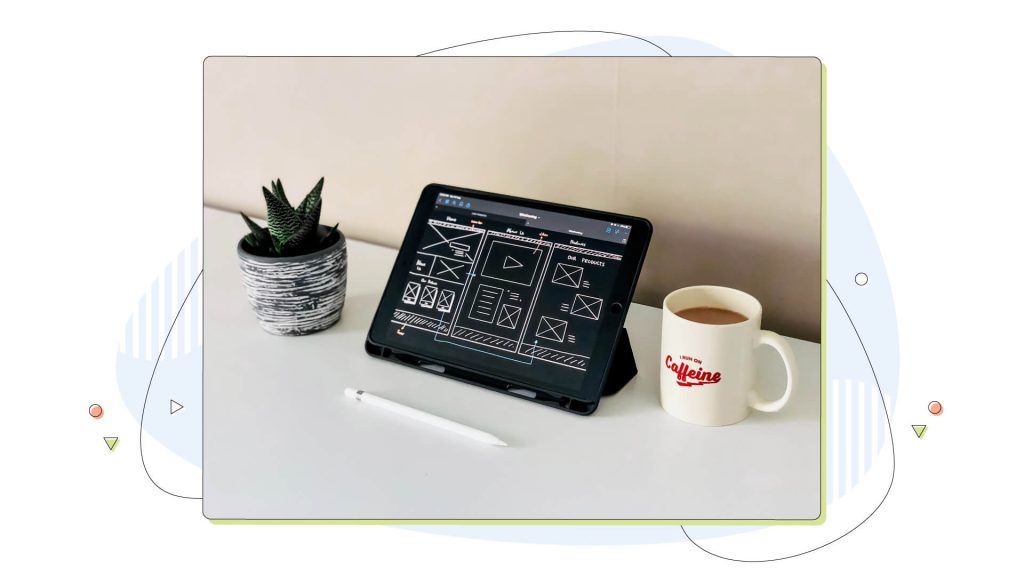 #4. Responsiveness
Responsiveness is a critical aspect of website design.
Did you know 73.1% of web designers revealed non-responsive websites to be the top reason why customers leave a website? Hence, ensuring your website delivers a consistent experience across all devices is crucial.
Tom Miller, content strategist at FitnessVolt, adds, "There are numerous templates available that automatically adapt the website's layout, content, and functionality for different devices and screen sizes. It eliminates the need for customers to pinch, zoom, or scroll your website horizontally to read the content. By offering features, such as touch-friendly navigation, legible text sizes, and properly scaled images, templates ensure a consistent and user-friendly experience across desktop, tablet, and mobile devices."
#5. You Know What You're Going to Get
Using website design templates offers the advantage of knowing exactly what you're going to get. Templates provide a visual representation of the final website, allowing you to evaluate the design, layout, colour scheme, typography, and overall aesthetics before making a decision.
This visual preview helps you determine if the template aligns with your brand identity and desired style. It offers you a glimpse of how your content will be organized and how customers will navigate through your site.
Most template providers offer preview or demo options, allowing you to interact with the template before committing to it. This helps you assess the website navigation, page structures, responsiveness, and overall user experience for making informed decisions.
#6. Additional Third-Party Applications
Most templates are compatible with additional third-party applications that offer valuable functionality and features to a website. These applications come in the form of plugins, extensions, or widgets and offer an extensive range of capabilities.
You can leverage these third-party applications to enhance your website with eCommerce capabilities, contact forms, social media integrations, image galleries, SEO optimization, analytics tracking, and more. These third-party tools offer a range of customization options, allowing website owners to tailor the appearance and functionality to suit their specific needs. Thus, ensuring the applications blend seamlessly with the overall design and branding of the website, creating a cohesive user experience.
#7. No Coding Knowledge Required
Using templates eliminates the need for extensive coding skills when creating a website.
Templates come pre-designed and pre-coded, providing a ready-made structure and layout for your website. They often come with user-friendly interfaces or intuitive content management systems (CMS) that allow you to customize the website's appearance and content without writing code.
These templates offer an intuitive editor that allows you to make customizations, such as modifying colours and fonts, adding new images and videos, and more directly on the template's interface using the simple drag-and-drop functionality or dropdown menus. This empowers non-technical users to build professional websites without any hassles.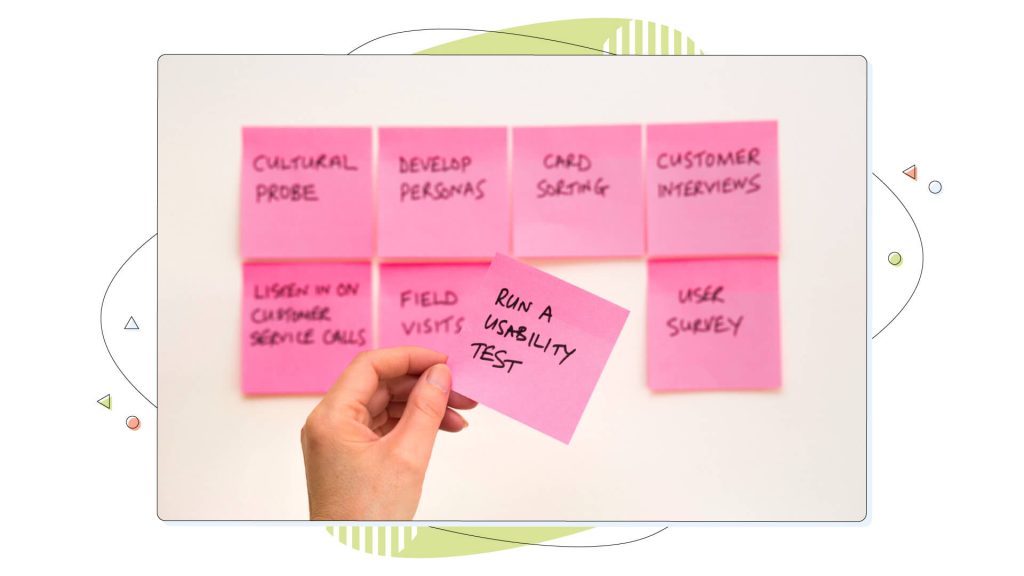 Cons of Using Templates in Website Design
Although website templates offer numerous advantages, it does come with their share of disadvantages and limitations.
#1. No Unique Template Designs
One of the downsides of using website templates is that they often lack unique designs.
Templates are pre-designed and available to a wide range of users. That means hundreds of businesses will use the same template to build their websites, albeit with few changes. It may cause your website to lack uniqueness as there is a higher chance of encountering other websites with similar or identical designs.
Further, these templates are designed for diverse audiences keeping in mind the common design trends and conventions. This can be a potential hurdle if you wish to build a website that stands out among your competitors and create a distinct brand identity.
#2. Limited Template Customization
While most templates offer customization options, they are often limited in their flexibility. You may not be able to modify the design to create unique page layouts, build complex design elements, or more.
Customizing templates beyond the provided options may require advanced coding skills or technical expertise, which defeats the purpose of using templates for those without coding knowledge. This limitation can restrict your ability to create a website that perfectly matches your specific design preferences and brand requirements.
#3. Hidden Costs for Additional Features
One aspect to consider when using templates in website design is the potential hidden costs associated with additional features. Many templates are free or affordable, making them an attractive option for those on a tight budget. However, these templates may offer only limited features, and accessing more advanced functionalities may require purchasing premium templates or add-ons.
Kenny Kline, president and financial lead at BarBend, says, "To access advanced functionalities or additional features, you may need to purchase premium templates or pay for add-ons and plugins. For example, advanced sliders, eCommerce integrations, custom forms, membership systems, or specialized widgets. These additional costs can accumulate, significantly impacting your budget, especially if you require extensive customization or specialized features. While some features may be available as one-time purchases, others may require ongoing subscription fees."
#4. Integration Can be Difficult or Impossible to Implement
Templates are built with specific design structures and coding conventions. You may encounter challenges if you need to integrate third-party applications, complex functionalities, or custom solutions into your website. Not all external integrations or functionalities will align smoothly and work well with your template's framework.
In some cases, the template's design or code may not be compatible with the desired integration, making it difficult or even impossible to implement certain features seamlessly.
This can result in conflicts, errors, or functionality gaps when incorporating external services or functionalities into your website. Resolving such issues may involve significant customization efforts, which may go beyond your coding expertise or the resources available to you, thereby increasing the costs significantly.
#5. Lack of Support
Free templates may not provide the same level of support as premium designs from their providers.
Finding reliable support can be a challenge if you encounter issues or need assistance with customization or troubleshooting. This lack of support can delay problem resolution, impact your website's functionality, and hinder the overall development process.
#6. Not SEO-Friendly
Templates are often created with a focus on aesthetics and functionality rather than SEO considerations. As a result, they may lack certain elements that are crucial for SEO success. Templates not optimized for search engines may affect your website's visibility in search results.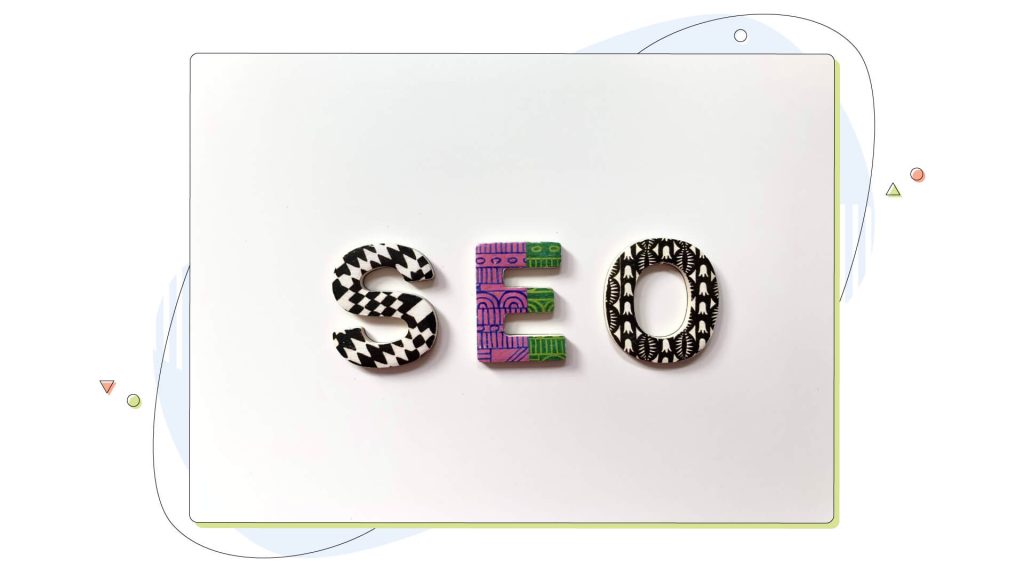 Factors such as clean code structure, proper heading hierarchy, meta tags, and mobile responsiveness are crucial for search engine optimization (SEO). A template lacking these essential elements may require manual adjustments or additional optimization efforts to improve its SEO performance.
#7. Slower Site Speed
Templates often come with pre-built components, scripts, and styles that may increase the overall file size and slow down your website's loading speed.
Slow loading times can negatively impact your user experience, increase bounce rates, and affect your search engine rankings. Optimizing the template's code and assets may be necessary to improve site speed, but this requires technical expertise or visiting the HostPapa Blog for tips and tricks around web development.
Why Should You Build a Custom Website?
Considering the pros and cons of using templates for website design, you can build a custom website from scratch. Here are a few reasons to consider building a custom website for your brand.
1. Unique Requirements
Opting for custom website development is a practical solution if your website has a unique set of requirements that can't be implemented with a template. Custom development helps you tailor a highly-functional website that delivers excellent user experiences. It offers you complete freedom to build a website that matches your brand image, stays at par with the industry, and engages your target audience.
2. Complex Features
Although most templates offer customizations and flexibility to incorporate additional features, they are usually limited. You might have to walk another mile to make custom functionality developments, such as custom databases, interactive image galleries, advanced search capabilities, eCommerce systems, and more, live on your website. In such a case, choosing custom website development is a better solution.
3. Scalability Concerns
A custom website can be designed with scalability in mind. While templates are great for website development, custom-built architecture creates space to scale website performance by handling increasing traffic, data storage, tools integrations, and more. It's also equipped to handle user interactions more efficiently and deliver extraordinary results.
4. Control Over User Experience (UX)
Custom website development provides greater control over the user interface, navigation, and overall user experience. It offers a means to design intuitive interactions while creating a personalized content delivery engine that serves content based on your customer's requirements. It optimizes your website for better engagement and, thus, conversions to meet your business objectives.
5. No Budget Constraints
Templates are often chosen for their affordability. However, they have certain limitations (discussed in the section above). If you have no budget constraints, it is wise to invest in custom development, as it allows you to create a high-quality, tailored website that builds a powerful online presence. It offers you greater flexibility in designing custom features and configuring complex integrations while optimizing the website's performance.
Mark Valderrama, owner and CEO at Aquarium Store Depot, shares his expert insight, "Building a custom website, however, requires technical expertise and a skilled development team. It involves more time, effort, and cost compared to using templates. Additionally, you will have to spend a significant budget on ongoing maintenance and updates to keep the website secure, up-to-date, and aligned with evolving technology trends."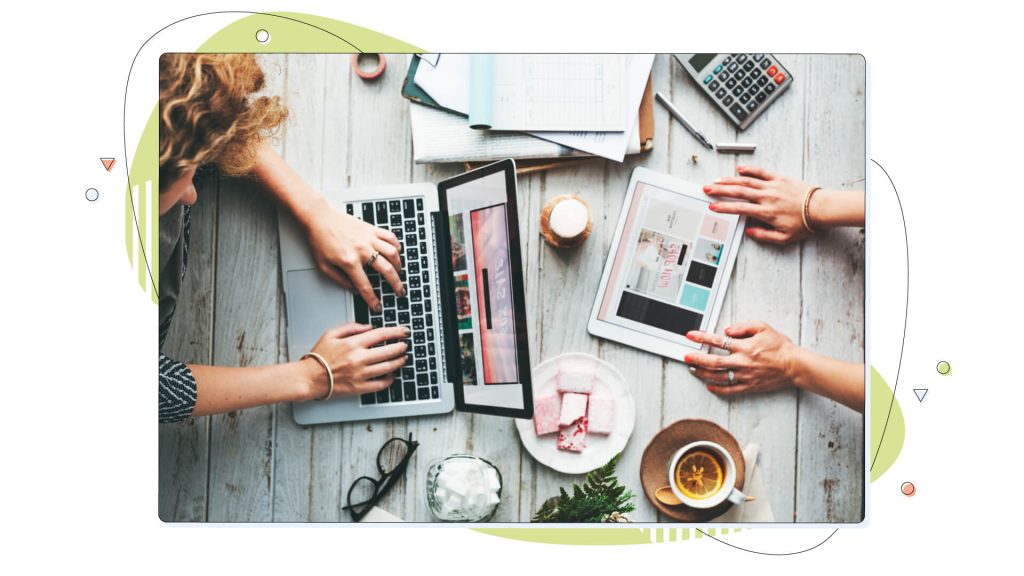 Conclusion
Using templates for website design has both advantages and disadvantages.
The main advantage is the convenience of a quick and easy setup which saves significant time and effort. Templates come with pre-built structures and designs that can be customized to a degree to suit a business's specific needs, making them a popular choice for small businesses or individuals who have limited resources or technical expertise.
However, one of the biggest disadvantages of using templates is that they may lack uniqueness as several other websites use the same design. This can harm a business's brand image and make it more challenging to stand out from competitors.
Additionally, while templates are affordable compared to custom-built websites, they may not provide all the features that a business needs, which can become a limitation in the long run.
The decision to use templates in website design depends on a project's specific needs, budget, and time constraints.
If you need a simple website with basic functionality and aren't as concerned about standing out in your industry, then a template could be a great choice. On the other hand, if you seek out-of-the-box designs with extensive customizations to create a unique online presence, building a custom website would be more suitable.
However, if you seek out-of-the-box designs with extensive customizations, building a custom website would be more suitable.
Enjoyed this post? Head to our HostPapa Blog to read more exciting topics like this one!