Do you love to travel? Do you dream of quitting your day job and travelling the world full-time? If so, you probably have the mindset of a travel blogger! Most people travel for leisure, but it would be awesome if you could fuse your time off with making money blogging about every different destination you go to. That's precisely what travel blogging is!
If you've been reading HostPapa lately, you may already know how to start a travel blog and the top ways to become a successful travel blogger. Now, it's time to see how you can start earning money as a travel blogger, too!
There are plenty of ways to make money as a travel blogger, and we'll explore some of the most popular methods in the section below.
Write Quality Content Based on Your Own Travel Blog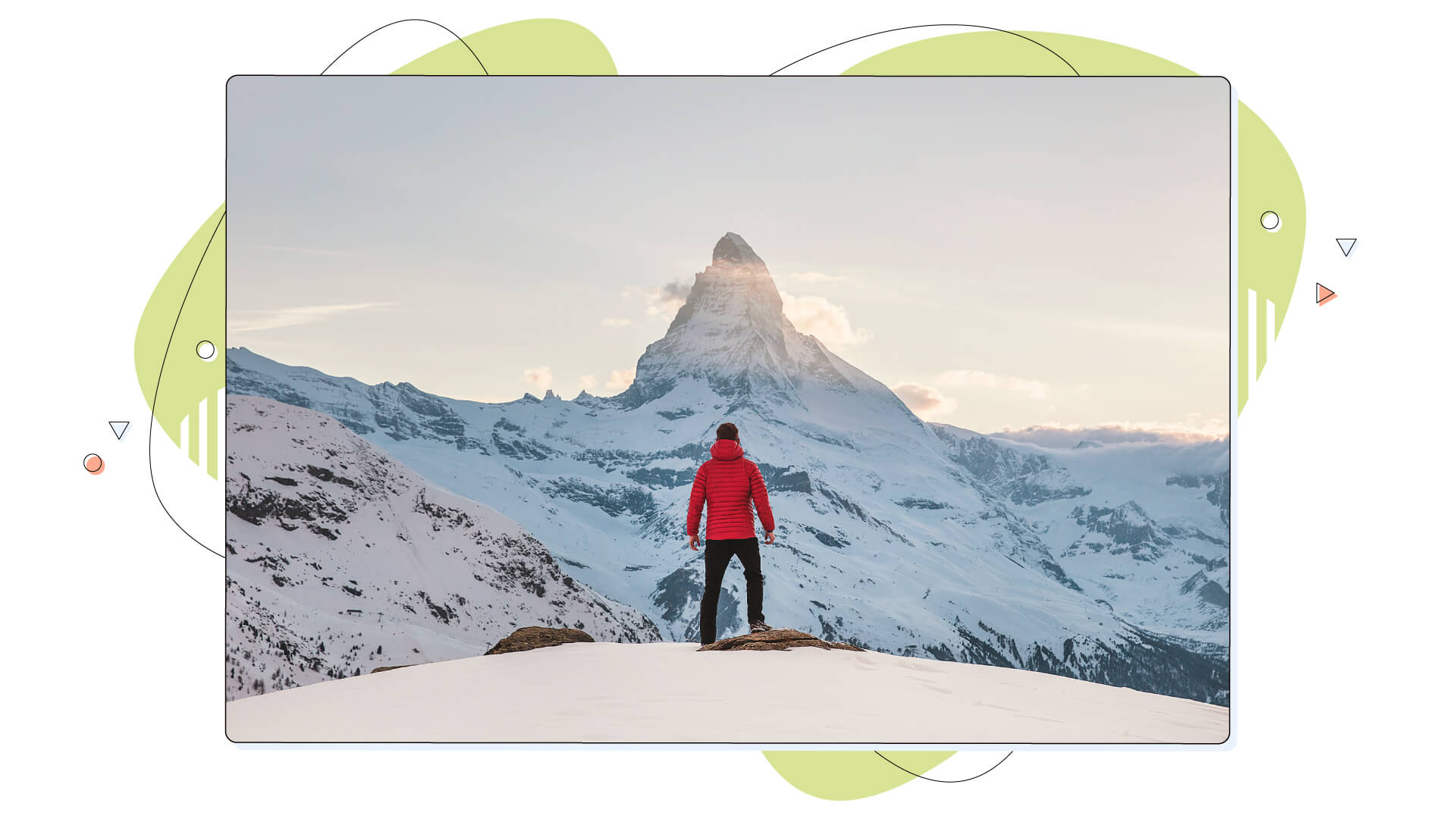 Travelling at full speed requires a ton of work and an abundance of time, but most importantly, it needs quality blogs and quality content coming out of you. If you have something to share, everybody will love to hear or see it. That being said, travel bloggers who produce quality content regularly are the ones who are most likely to make more money.
Your travel blogs need to be high-quality and engaging. Your content must also be keyword-rich for SEO purposes to reach everyone interested in going to a specific destination. For example, if you're visiting Poland, you should definitely include the word Poland in your content and in your keywords, tags, and hashtags to attract the right people.
How to Find New and Interesting Things to Blog About While Travelling
Writing quality content is one thing, but finding topics that attract viewers is entirely different! The best way to find new and exciting things to blog about is simple: be curious. When you travel, keep your eyes peeled for new and unique experiences you can share with your audience.
It might be a cozy shop you found while walking around a city or a unique festival happening while you're there. You might meet someone inspiring and with a great character. Be on the lookout for anything and everything that might make for a great story.
It's also important to be aware of the current trends in travel blogging. What's hot and what's not? What are people interested in right now? You can stay on top of travel blogging trends by searching or following travel bloggers and influencers on social media.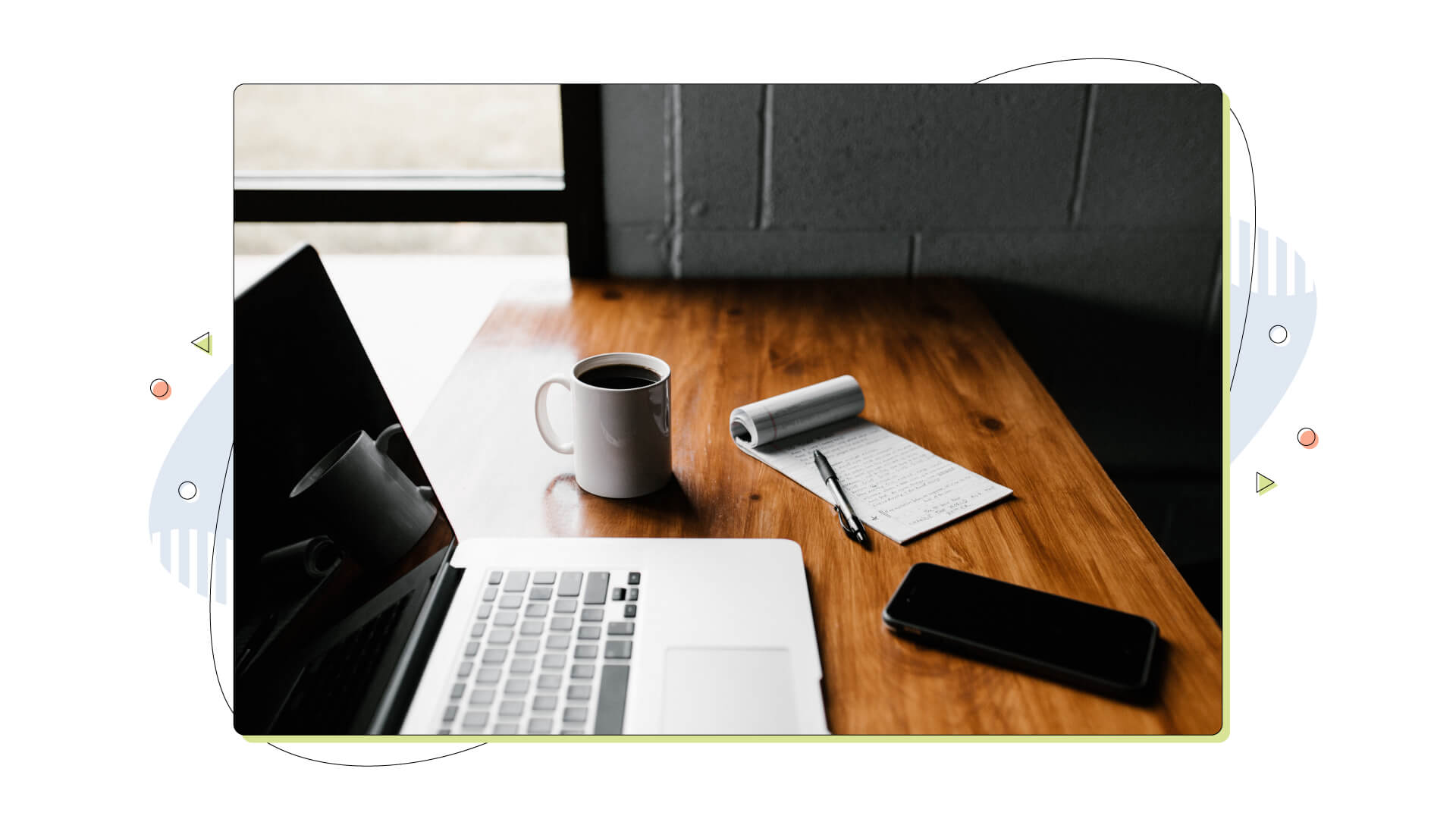 How to Stay Creative While Travelling
This small list contains the best tips to help you find your creative self while travelling in the most mind-blowing destinations on the planet!
Make time to brainstorm travel blog post ideas before your trip. This way, you'll have a list of potential topics to write about while you travel and won't have to scramble to come up with something on the go.
Take note of all the little details while you're on your trip. This includes everything from the food you're eating to the people you meet. These small details will make your travel blog posts and social media content more personal and relatable for your readers.
Be open to trying new things while you travel. This will not only make for great blog content, but it will also help you have a more enjoyable and authentic travel experience.
Find a travel blogging buddy to collaborate with. Being creative, motivated and inspired while you travel creates an enjoyable atmosphere for everyone reading your experiences or watching your videos online. Plus, it's always more fun to explore a new destination with a travel buddy!
Take plenty of pictures and videos. Visual content is always a hit on social media, so document your travel experiences in photos and videos. It'll also give you more material to post on social media and plenty of material to fill your blog posts!
Keep a travel journal from all your destinations. This is a great way to document your thoughts, experiences, and emotions while you travel. You can also use your travel journal as inspiration for blog posts or social media content.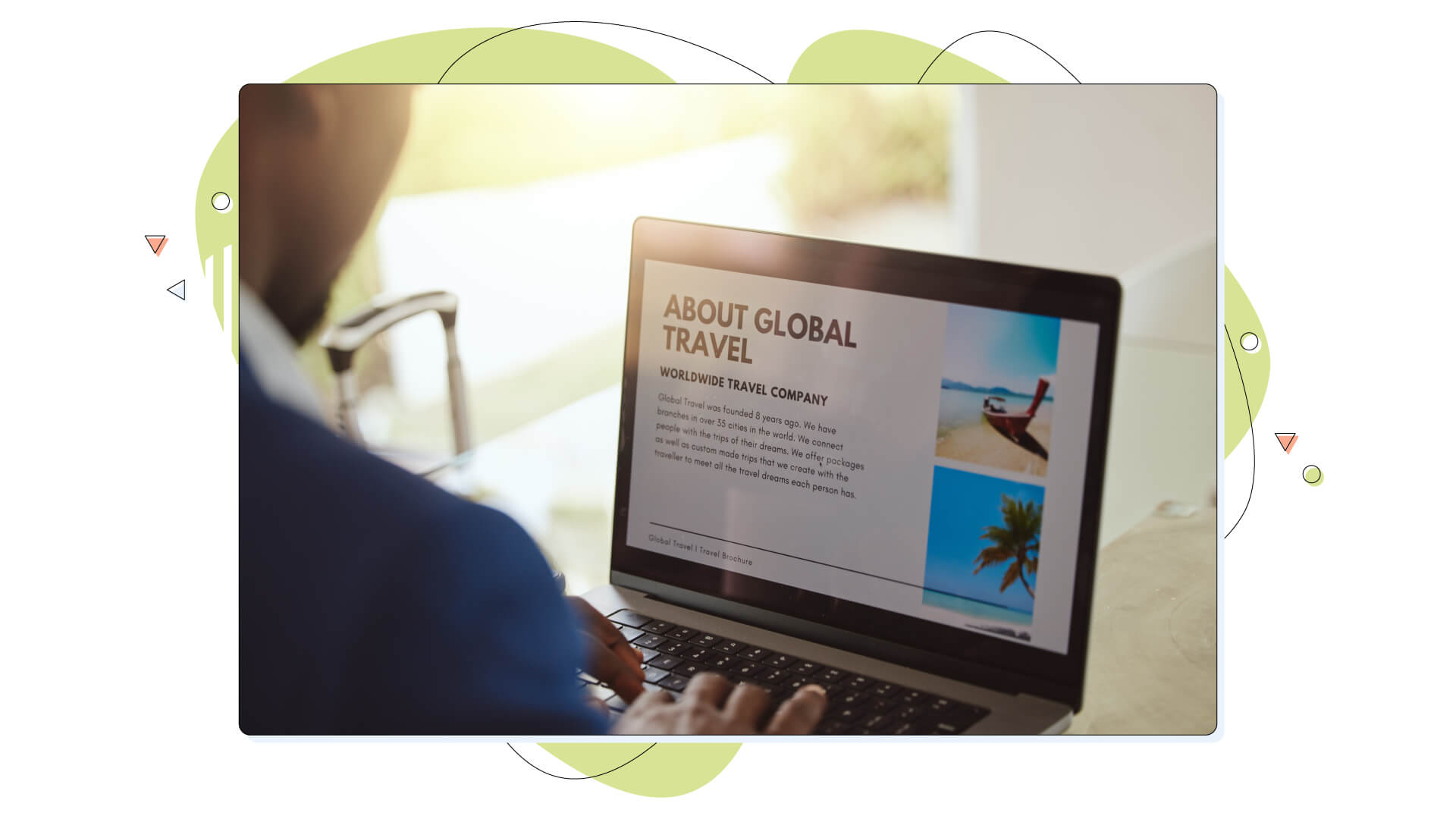 Eat, Sleep, Travel, Repeat
A travel blog needs to be updated regularly. Travel bloggers tend to write short and lengthy posts and updates on their destinations, which can be tricky if you're constantly moving. But there are a few ways you can make it work.
The first way is to set up a travel schedule for yourself and stick to it. This means you'll need to travel to a new destination, spend a few days or weeks there, and then move on to the next place. Once you have a travel schedule, you can start planning your content in advance and batch-writing your posts, so you have a stockpile of quality content to share while you're on the go.
The same goes for video content, too. If you're planning on vlogging (video blogging) your travels, you'll need to be extra organized and prepared. Film as much as possible in each destination and edit your videos during downtime. This way, you'll always have new and fresh content to share with your fans.
Writing quality content and doing everything from posting regularly to having consistency when posting online will help you gain more traction and cast a wider net. This will get you noticed by prominent brands and other bloggers.
Place Ads on Your Travel Blog
One of the most common ways to gain traction as a blogger is to get advertisements on your articles, on landing pages and various other places on your site. Of course, the same applies to travel bloggers as well.
There are two main methods of getting ads on your travel blog, joining an ad network like Google Adsense or Taboola. The other is getting sponsorship, although this will take more time to achieve.
Some travel bloggers make a lot of money just by having ads on their sites. The more traffic you generate, the more money you can make. But it's not just about the traffic. It would help a lot if you had a well-designed travel blog.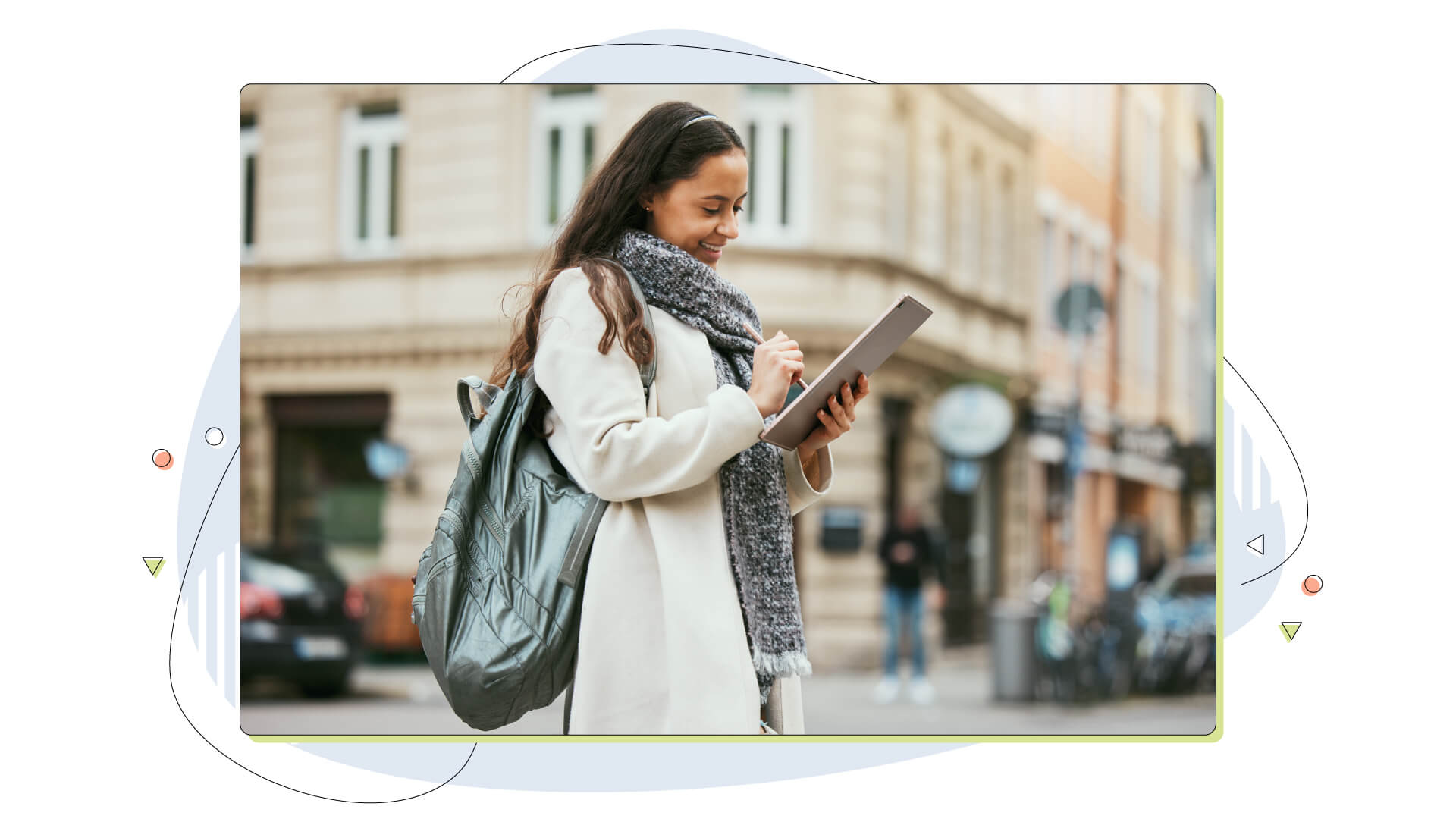 Join an Advertising Program (Like Google Adsense)
The first method is to join an advertising program. The most common and well-known program is Google Adsense. You must sign up for an account and add a few lines of code to your blog.
Google will then serve relevant ads on your site based on the content of your travel blog. Each month you'll get notified of your ad revenue, and if a specific threshold has been reached, Google will pay that amount to your bank.
Of course, this will be challenging if you're no web developer, but remember, it's possible even if you need more skills in that particular domain!
An alternative to Google Adsense would be Taboola. Taboola is a content discovery platform that works similarly to Google's platform. However, instead of showing text ads, Taboola offers recommended articles from other websites, which for some bloggers, is a more natural way of advertising.
Other ad networks include Mediavine, Monumetric, and Sovrn. All of these networks work in a similar way to Google Adsense but with their own unique benefits that can work wonders if you're recently started travel blogging.
Get Sponsorships From Popular Brands And Advertise Them on Your Site
The second method is getting sponsorships from popular travel brands, which you can contact directly through their emails or social media pages. Once you've secured a sponsorship, you can advertise the brand on your travel blog. It could be a banner ad, a product review or even a sponsored post.
The easiest way to get sponsored products is to simply ask for them! Most companies won't request that you return the product after your review. Brands will also support a complete trip to get you going, and they'll ask you to mention them in every social media post and other content.
It's also vital for us to include potential paid press trips carried by various brands and companies. Paid press trips are travel trips sponsored by travel companies or tourism bureaus. They pay for your travel expenses so you can go to a destination and write content and experiences from that destination. Most of these paid trips come with free accommodation and usually include tours and other activities.
Another form of sponsored content is sponsored blogs. Sometimes companies will have pre-written copies from their marketing teams, allowing you to edit and upload sponsored links to particular products or services without hassle. Definitely a great way to boost the income of your own travel blog!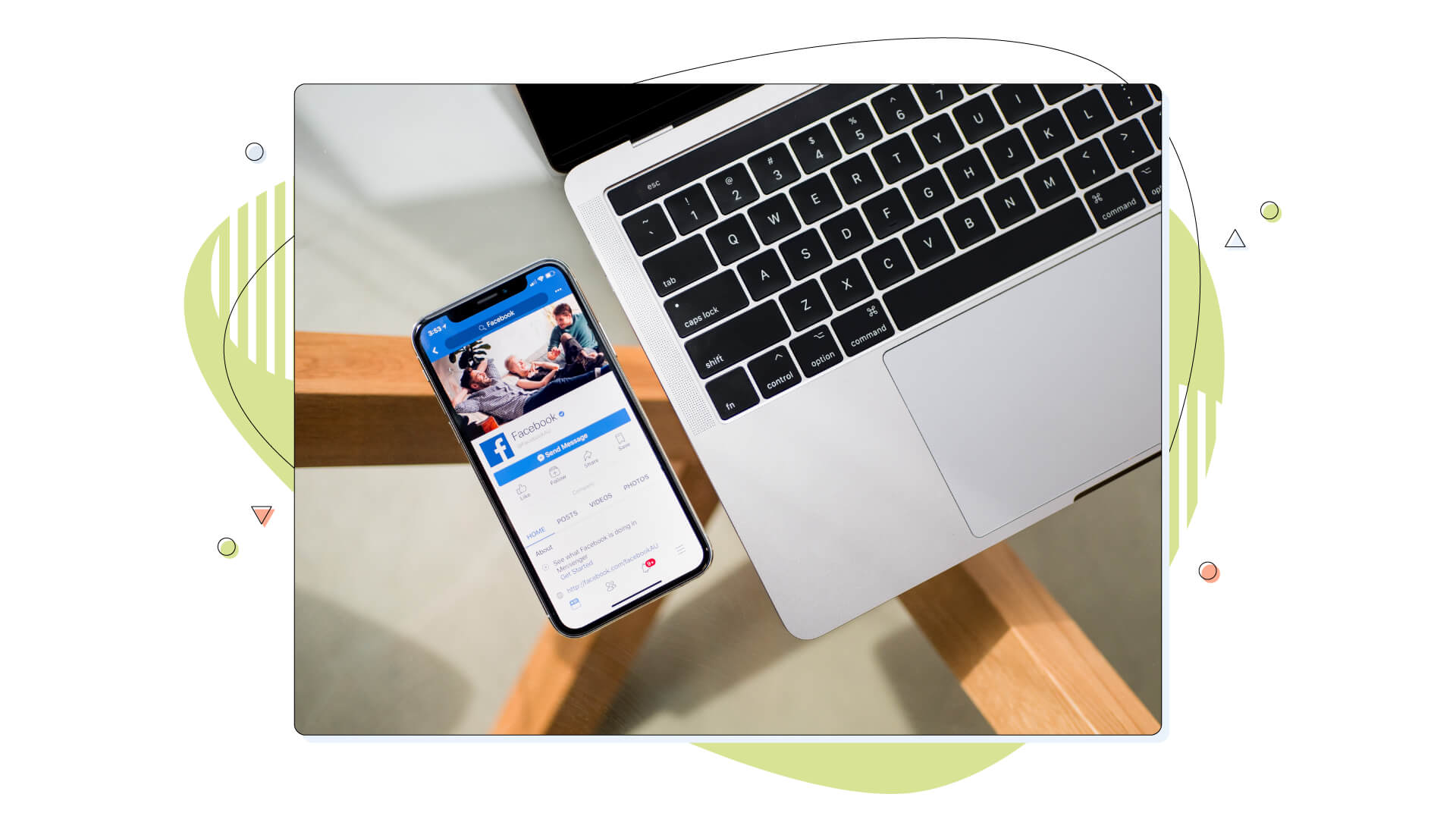 Write Sponsored Posts (Guest Blogging)
Quality content is the first phase of getting people to notice you. However, you need a boost for your blog to boom. Writing guest posts is quite a popular method of increasing your exposure online. This is where you write articles with exciting topics for other, more popular blogs online, and in exchange, they'll place a URL linking back to your blog.
Guest blogging is all about link exchange, but it's also great for exchanging ideas and thoughts on travelling. Guest posting works both ways, too! You can have a famous travel blogger collaborate with you on blogs or videos where you post on their channel, and they post on yours.
This is awesome for gaining new followers who may be interested in your travel content.
Network With Other Bloggers Online
Networking with other bloggers increases your chances of your content getting noticed!
Bloggers are always searching for new, fresh content to post on their travel blogs. If you have some quality content, they'll most likely be interested in featuring it on their blog or social media channel. It goes without saying, but increasing your exposure attracts brands and sponsors more eager to collaborate with you.
There are multiple ways to connect online these days, but the easiest ones you should try are Facebook Groups and Forums online.
Join Travel Forums
Forums were the pinnacle of meeting people online, reading news, and exchanging thoughts which brew fascinating conversations. It was up until social media exploded worldwide, leaving forums in the back seat until today.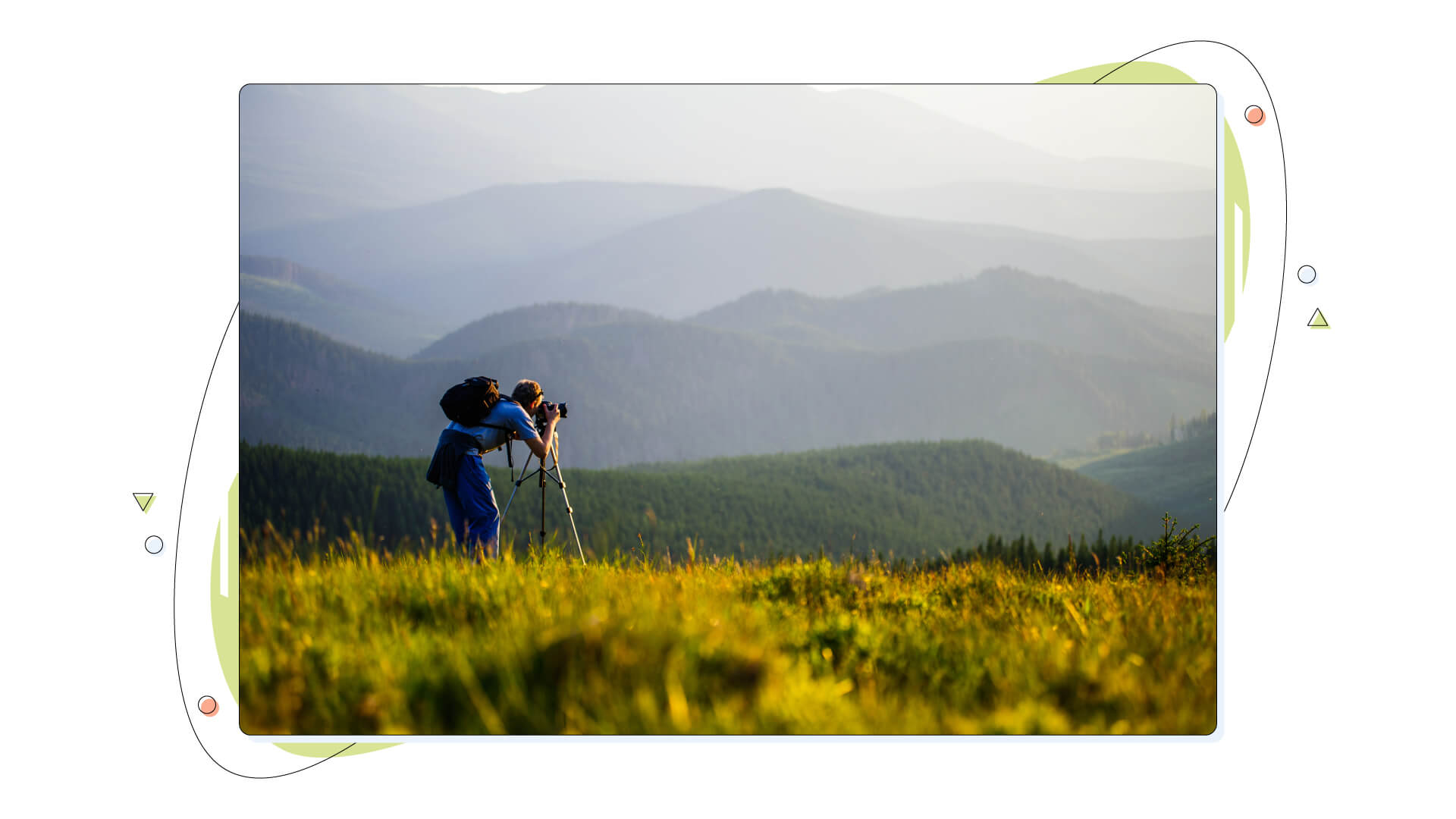 Forums still have traffic, though, and they have adapted into more open and easy-to-use communities for finding plenty of information. These forums are a great way to network with other travel bloggers, learn from other travellers who have been to destinations you plan to go to, and natives who enjoy sharing their city's best attractions to visit.
Some notable travel forums are:
Join Facebook Groups About Travel
Facebook Groups are one of the most powerful tools on the internet for networking and connecting with others who share the same interests as you. Expanding your social circle helps reach more people and potentially advertise yourself in an extensive community open to hearing your stories.
Since Facebook is used by 1.6 billion users daily, it makes sense for many travel bloggers to reside on Facebook Groups, write their opinions and help others make up their minds regarding some destinations.
These are some interesting Facebook Groups about travelling you can search for:
Girls LOVE Travel
The Budget-Minded Traveler
Fly Abroad
Travellers
Join an Affiliate Program
Affiliate programs or affiliate marketing is a great way to make money off travel blogging. You can do this by promoting other travel-related products or services on your blog, and in return, you'll receive a commission for every sale generated from your affiliate link.
The amount of passive affiliate income depends on how influential you are on your audience without exploiting your power. Placing affiliate links on your blog and writing clearly that you get a commission on every sale through it is fair play. To boost your affiliate earnings, sign up for referral programs. By combining affiliate and referral programs, you can guarantee continuous passive income.
This is a win-win situation because you're promoting products or services you believe in while making a commission. And it doesn't stop there. You can also join travel affiliate programs where you'll receive a commission for every person that books a trip through your link.
Some travel brands with affiliate programs are:
The amount of passive affiliate income depends on how influential you are on your audience without exploiting your power. Placing affiliate links on your blog and writing clearly that you get a commission on every sale through it is fair play.
Keep Your Audience Engaged on Social Media Channels
Your travel blog is one of many platforms you should focus on. Social media platforms such as Instagram, Twitter, and YouTube are essential for driving traffic to your travel blog.
Not only does this give you a chance to share snippets of your travel adventures and photos, but you can also direct viewers to your blog for more in-depth content and guides. If you're not utilizing social media channels to engage with potential followers, you're missing a lot of traffic and opportunities!
Some travel bloggers have even made a career out of posting videos on YouTube or Instagram, and they generate a full-time income from the platform.
If you're interested in creating travel videos, then make sure to give YouTube a try and then slowly progress to other mediums as you see fit. Having your own blog is crucial as it provides a gateway to reach millions of people. Luckily there are web hosts that offer just the best hosting packages on the market – like HostPapa. Hosting plans like the Do-It-For-Me and Managed WordPress Hosting is essential for people with little knowledge of building websites.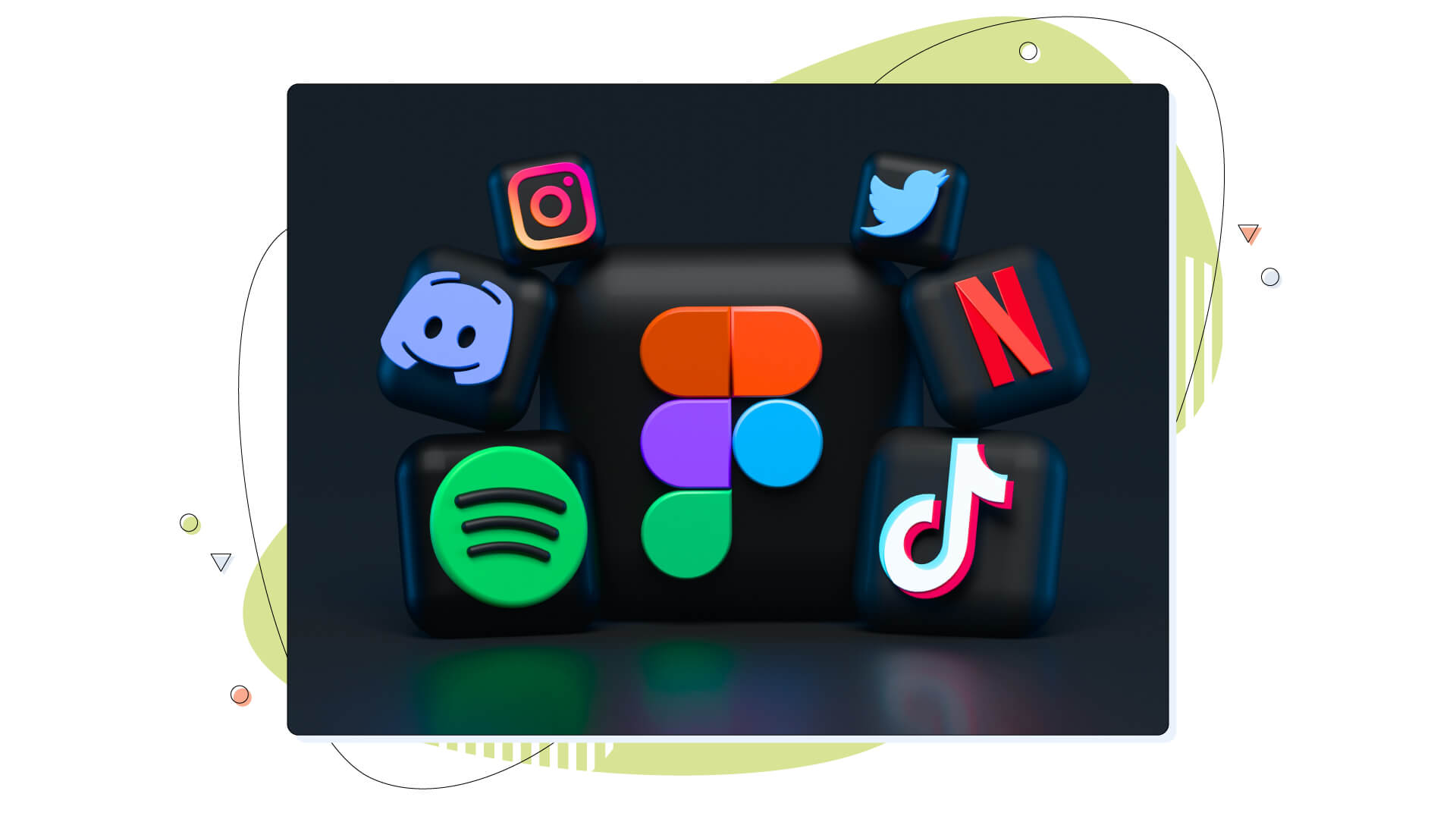 Explore Social Media Marketing
Social media marketing is a broad term that covers many aspects of marketing on social media platforms. This can include anything from running ads to organic content marketing on social media.
As a travel blogger, you can use social media marketing to reach a larger audience and promote your travel blog and content. Due to the increased number of people using social media, interacting with many potential viewers is guaranteed in our modern age.
Start Selling Products (Digital and Physical) Related to Travelling
If you have a travel blog, you're passionate about travel and have plenty of knowledge to share with your audience. The next phase is selling products in partnership with third-party companies or exploring dropshipping to create your own travel brand!
Sell Your Photos
Most travel bloggers are avid photographers, while others may dabble in photography here and there. If you fall into the former category, you can make some extra cash by selling your travel photos online.
That's a great way to make some extra money, and it's a great way to showcase your photography skills. There are plenty of websites where you can try to sell your photos online.
Some of the most popular sites are:
They all have one thing in common. They all have travel photos, and it's a great way of indirectly making money from your blog while on vacation!
Gather the best photographs and create themes around them. For example, suppose you visited a famous market in Spain. In that case, uploading a batch of photos featuring various little shops on Shutterstock is helpful for people searching for small markets and relevant content. It's like pairing your travel blogging with photography at the same time!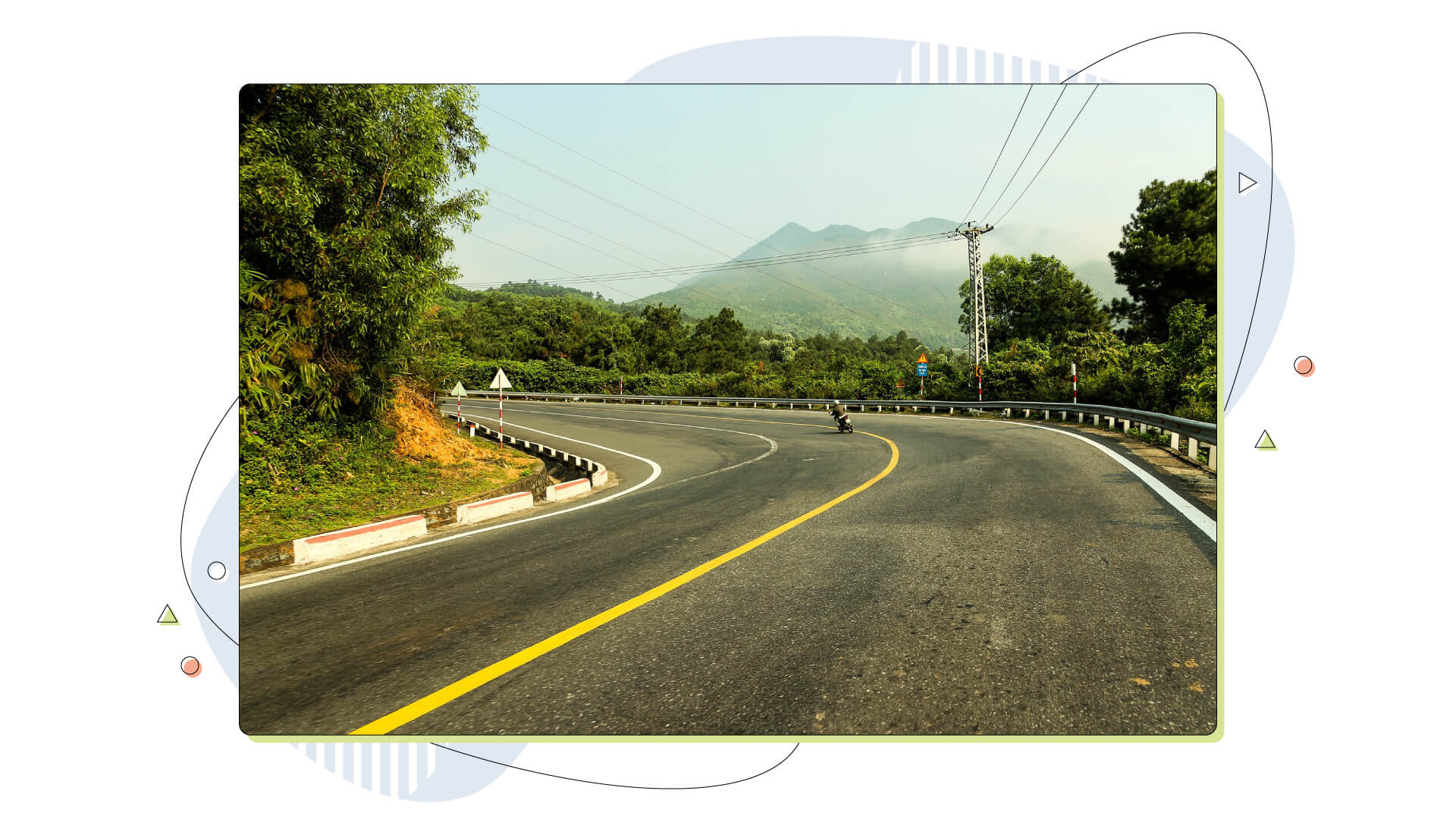 Final Thoughts: Your Ticket to Making Money Travel Blogging
Becoming a travel blogger with a sizable income is like living the dream! In this blog post, we went through how travel bloggers can make money from their hobby and turn it into a full-fledged job, offering both cash and experience through their travels.
Many people choose to travel abroad, but making money from travel blogging sometimes seems extreme and challenging. But luckily, there are some ways for you to top up your bank while doing what you love.
Placing ads on your site, selling your own products, writing sponsored content for other blogs, and even selling curated photos from your destinations online are fantastic options for your blog to make money.
Remember, you're a freelancer with a travel blog and potentially an Instagram and YouTube channel trying to become famous and prominent, travelling worldwide!
So there you have it! This article is filled with tips for avid travel bloggers who want to make money from their hobby. Remember that it takes a lot of hard work and dedication, but the payoff can be worth it.
Take advantage of tips like social media marketing, writing quality content and securing ads and sponsorships, and you're sure to see an increase in your blog's income. Are you ready to start making money from your travel blogging adventures?
Enjoyed this post? Head over to HostPapa Blog to read more exciting topics like this and get all the latest web hosting tips for your website!