Do you frequently find yourself wrestling with the decision between content management systems or a custom-built site? If so, you are not alone! The CMS landscape has shifted and evolved over the years, leading many web developers, web designers, and hosting enthusiasts to scratch their heads when considering which platform is best for the project before them.
A choice of content management systems (or CMS for short) is included with every HostPapa web hosting account. Choosing the best CMS for your website, even deciding if you need to download and install one, is another thing to keep in mind. And one we're happy to help out with!
In this blog post, we're answering your questions by comparing WordPress vs. Joomla vs. Drupal – the three leading players in today's CMS market, to help uncover which system works best for a given project! We hope that breaking down some of these key features makes it easier to understand each one's strengths and weaknesses while also giving insight into why someone might decide to use one platform instead of another.
Let's get started exploring each one in more detail now.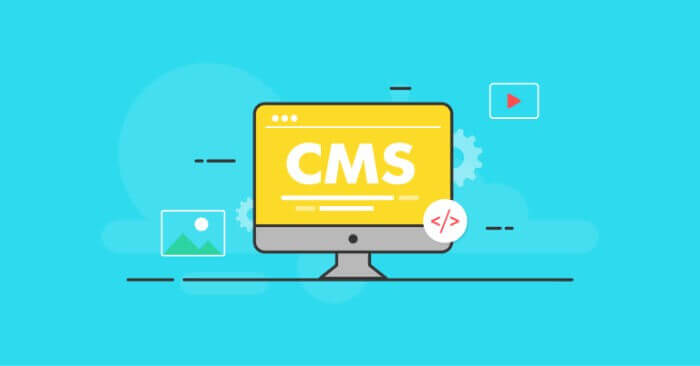 What Is a Content Management System?
You've heard this term before, but having it fresh in your mind is always good! Thanks to content management systems (CMS), building, editing, and managing websites is now faster and easier than it's ever been! CMS are web applications that let you easily create, edit, and store website content without knowing any tricky coding language.
What's great about creating sites with a CMS is that you can do it all from your web browser – no more switching between different programs and trying to remember commands. Building and publishing a website with a CMS is as easy as logging into Facebook and starting to post.
CMSs come with a host of benefits. You can build and maintain your website simply and efficiently, and you don't need expert skills. The CMS handles all the "behind the scenes" functions, such as navigation and searchable content. And, contrary to popular belief, you don't need to spend a fortune on fancy software like Dreamweaver. Most web hosting companies offer CMSs as part of their easy-to-use control panels.
Overview of Content Management Systems
Content management systems (CMSs) are web server-based applications that allow users to easily create, edit, and store website content without needing to know any coding language. CMSs come with many benefits, including the ability to build, manage and maintain websites quickly and efficiently without expert skills.
WordPress: WordPress is the world's most popular CMS, and it's easy to see why. It's free, open-source, and comes with many features out of the box. It also has an extensive library of themes that can be used to customize your website with unique looks and layouts. And with thousands of plugins available in the official WordPress plugin directory, it's easy to find ones that will extend their functionality.
Joomla: Joomla is another popular CMS choice due to its flexibility and built-in features like page caching, content versioning, media management, template customization and much more. Unlike WordPress, which was designed with blogging in mind, Joomla focuses on delivering comprehensive content management solutions.
Drupal: Last but not least is Drupal, which has been around since 2001 and is the most powerful CMS of the bunch. It's used by some of the world's largest websites, including The Economist, BBC and Whitehouse.gov! With its advanced features like multi-site capabilities, content versioning and access control lists, it can handle complex tasks better than other systems.
User-Friendliness & Development Time
When it comes to user-friendliness, WordPress stands out from the pack with its intuitive interface and functionality that makes creating and managing website content a breeze even for non-tech savvy users.
Joomla comes in second place in terms of ease of use, although its more feature-rich nature makes it a bit more challenging to get the hang of. The 4th version of Joomla and the initiative Joomla4All promise to make the CMS even more user-friendly with loads of security improvements and SEO features.
As for Drupal, it comes with improved versatility on the latest version, 10, but it remains the most difficult of the three to understand and use due to its complexity. It's not recommended for those unfamiliar with coding or web designing. Yet, experienced developers will find their documentation more than adequate to begin and make progress on their projects.
In terms of development time, WordPress comes out on top again thanks to its library of themes and plugins that can quickly be accessed and implemented into any website. Joomla is slightly slower because you need to spend more time understanding how each feature works before using them properly. And as already mentioned, Drupal takes considerably longer due to its steep learning curve. If you want to read more about WordPress, its core features and advantages, we urge you to read our WordPress Tutorial For Beginners to master your CMS.
Pros and Cons of Each Platform
When it comes to choosing a content management system, there are a few things you need to take into account, such as hosting options, themes, extensions (that's what they're called in Joomla, for example), plugin availability, and the cost and complexity of the website.
The most reliable web hosts have out-of-the-box support for WordPress with optimizations like caching and CDN integration. If you're looking for a more comprehensive solution, managed WordPress hosting plans offer the perfect answer – allowing your web host to take care of any necessary maintenance tasks.
WordPress has a clear advantage in many areas, like frequent updates, additional software and ample support from the community, and has one of the most straightforward installations currently available in the CMS market.
Installing Drupal is just as simple as the other three CMSs listed here. Drupal development is far more challenging, especially for newcomers. The Drupal modules and templates seem harder to grasp and take more development time from the web developers.
On the other hand, a Joomla website generally has a faster learning curve, especially now that the CMS has reached its best version yet – the 4th one. While all stay open-source and readily available on the market for free, it's really interesting how WordPress has exploded in the last decade.
To help give you the most concise overview possible, we've compiled some key benefits and downsides of using WordPress, Joomla and Drupal. Here's what you need to know about each platform:
WordPress
Pros: Easy to use, intuitive interface, lots of free plugins & themes available
Cons: Limited customization capabilities on some themes, not suitable for complex tasks
Joomla
Pros: Powerful CMS with many features built-in, easier to find developers for Joomla than in the Drupal community
Cons: Not so user-friendly, limited number of free themes available
Drupal
Pros: Highly customizable, suitable for complex tasks, advanced features
Cons: Difficult to use, fewer plugins, templates or themes available compared to WordPress & Joomla
How to Choose a Hosting Provider for Your CMS
When it comes to choosing a hosting provider for your CMS, you'll need to make sure that you pick one that supports the type of CMS you're using.
For WordPress, many web hosting companies provide "one-click" installation scripts so that you can quickly set up your website with minimal effort. Joomla and Drupal are both supported by popular hosts as well, although they may require some manual setup or additional software installations before they're ready to go live.
Themes Available for Each Platform
Themes or templates on some platforms are a vital part of any website and can help you achieve a unique look consistent with your brand. WordPress has the most extensive library of free and premium themes, making finding one that matches your vision way easier than all the other examples of this blog.
Joomla also offers numerous themes, although many of them are paid. Drupal, on the other hand, comes with limited native theme options but allows users to create custom themes more easily than other CMSs due to its powerful theming engine.
Let's see a quick summary regarding themes on these CMS platforms.
WordPress: WordPress offers the most extensive library of free and premium themes, with over 6000 design options.
Joomla: Joomla's selection of themes is more limited than WordPress but still provides a good range of choices tailored for different industries and businesses. Many marketplaces that sell WordPress themes also have some for Joomla, or the same developer might offer themes for both platforms.
Drupal: Drupal has fewer themes available than WordPress or Joomla, but its open-source nature makes it much easier for developers to create custom designs for specific projects.
Conclusion
When it comes down to choosing the best content management system for your needs, WordPress is the winner in terms of user-friendliness and features. If you're looking for something more advanced than WordPress, Joomla or Drupal might be better suited. Ultimately, the best CMS will depend on your specific requirements and budget.
When talking about how much a website costs, WordPress seems the most budget-friendly option, and sometimes you can launch a WordPress website with a limited amount of skills. On the other hand, launching a Joomla project will need more time and money if you hire a freelancer or a web developer.
Then it's all about planning your site as best as possible to accelerate the process and to make it less time-consuming.
No matter which CMS you choose, you can access powerful tools and resources that make creating and managing website content a breeze. So take some time to explore each platform and decide which one best fits your needs.