Running a reseller hosting business is one of the most potentially lucrative "middle-man" roles an entrepreneur can play. The tricky part comes after you've identified your niche, figured out your competitive advantage, and purchased the underlying service – to succeed, you need to market your business.
This article will cover six marketing channels you should take advantage of when growing your reseller hosting company. As jumping in without a plan could be costly, we'll start with a brief discussion on establishing a marketing plan.
Whether you're trying to attract your first customers or you've been up and running for a while, these marketing tips will help you grow your business.
Before we go into details, let's learn about reseller businesses.
What is a Web Hosting Reseller Business?
A web hosting reseller business is a hosting business in which a web hosting provider allows some or all of its services to be sold by a third-party individual or organization. Reseller becomes a broker in this business since he takes the service from one party and "resells" it to the other.
The reseller builds, operates, and manages the web hosting infrastructure in this business while the primary organization acts as a web hosting provider.
Through this model, organizations lease out web spaces that are packaged, reshaped, rebranded, and sold under their brand name. Depending on the primary hosting provider, a reseller may be provided by a private control panel to manage the space that's leased to them.
Although this business model gives resellers the freedom to handle billing and technical support, it's always dependent on the primary hosting provider for additional space and resolving technical issues. A reseller is only allowed to use their space and make it reliable enough to convince the users.
The reseller hosting business is growing rapidly because it's a low-investment, high-revenue model. However, to make your place in the reseller market, one must have a marketing plan to capture the audience.
The Importance of Having a Marketing Plan
One of the first realizations for those entering the business reseller hosting is that it's a crowded market full of unbelievably competitive players – attracting and retaining customers is challenging.
You could say a hosting reseller competes with hosting companies and other resellers. Still, given the marketing budgets of prominent hosting companies, it's strategically better to consider other resellers as your main competition – you should focus on offering better services than they do and beating them at the marketing game.
Before you launch a marketing campaign, it's crucial to have a web hosting reseller business plan in place with a marketing section that beats the odds. Marketing costs money, so ROI should be on your mind from the start.
Close analysis of your prospects and customers is crucial – you must have a profile of your audience in mind and understand which communication channels they use most. That means spending some time and sometimes money upfront on audience research. The effort is crucial to your marketing plan, and it's key to maximizing conversions.
But knowing your audience is just the beginning. As you'll see in the next section, a good marketing strategy for hosting resellers will typically involve content creation, crucial website management tasks, ongoing social media engagement, managing PPC ads, and more.
All that takes planning – missteps can waste time and drain your marketing budget. Your content calendar should be filled one or two months out. SEO requires periodic attention – that's another schedulable marketing task. With social media engagement, it's good to have a week's worth of posts written and ready to go. Otherwise, it can quickly drop off your radar.
When taking on the job of marketing your reseller hosting business, you'll be more effective and save money if you define a marketing plan early on and stick to it.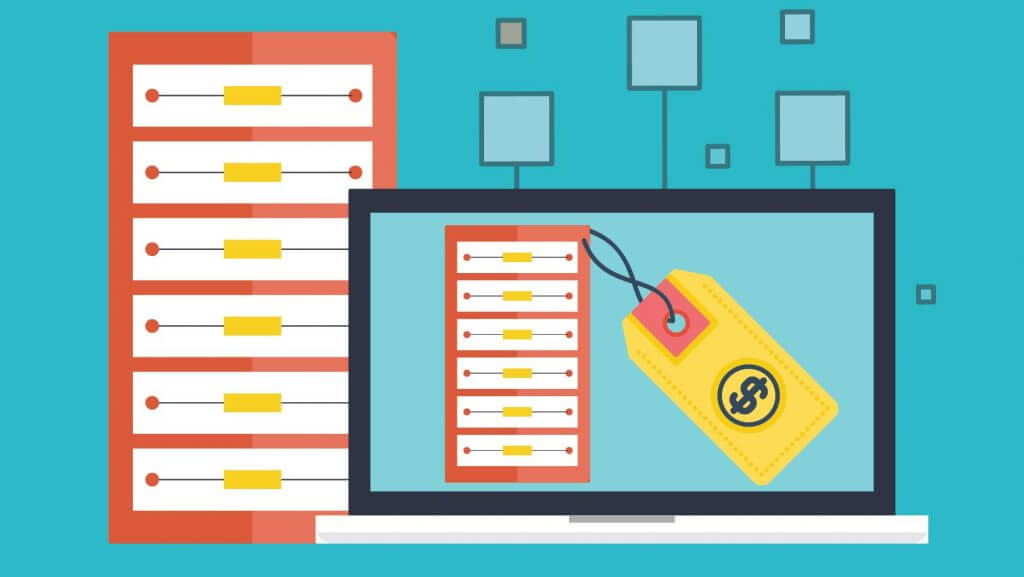 Channels for Marketing Your Reseller Hosting Business
A multipronged approach is best when marketing a reseller hosting business. The channels discussed below are all highly effective in helping to grow a reseller hosting business, but this is not a pick-one scenario.
You can view these topics as more of a checklist rather than as a menu – if you launch marketing initiatives using all six of these channels, your business will be on the road to rapid growth!
1. Blogging
Publishing helpful blog content is a sure way to add value to your service. Your customers will love it, but blogging can also help convert prospects into customers. It's called content marketing and involves publishing content for a targeted audience.
When the valuable information you post is available to both prospects and customers, it's a useful marketing tool: it gives prospects a glimpse at the kind of extra help you provide to your customers. The trick is knowing what to write about.
If your customer base is broad – small business owners in a wide range of niches – they all have the same concern: generating more business. Share your knowledge on the subject. If you've zeroed in on a customer base, make your content about improving businesses in that niche. The more relevant your blog content is to your target audience, the better it will be at attracting prospects and getting them interested in using your service.
2. YouTube
85% of the US internet audience watches videos online.
People consume more than 500 million hours of videos on YouTube every day.
Internet users spend one-third of their online time watching videos.
Stats like those are compelling evidence that YouTube should not be ignored as a marketing channel. People like watching more than reading.
Content marketing with video offers all the same benefits as posting blog content, but more people will see your videos. While video content is harder to make, it's consumed more than any other format on the internet, so it's worth the effort.
Here's a guide on how to use YouTube for your business.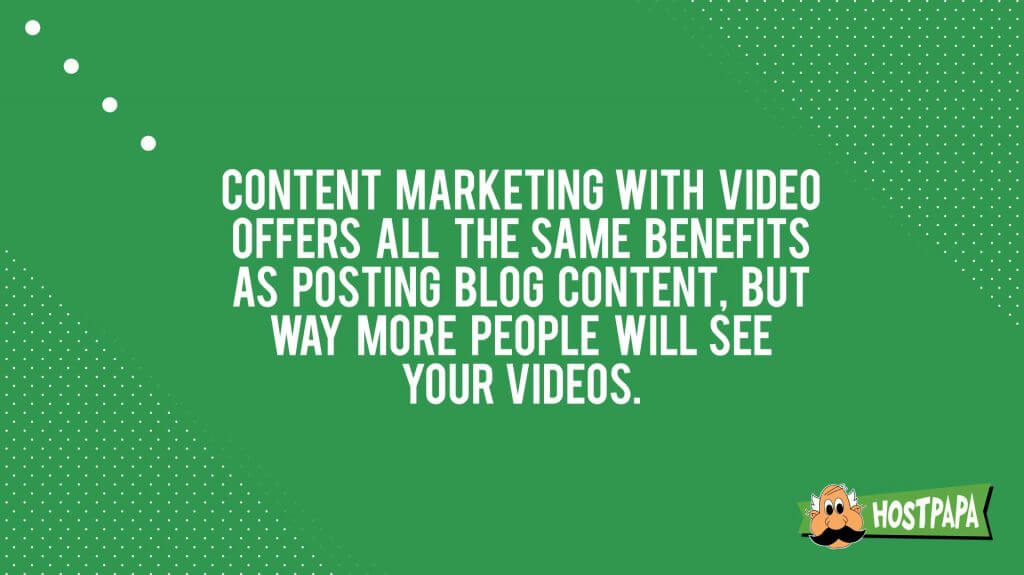 3. Email Newsletters
If you're blogging and creating new videos each month, the content-creation part of developing a monthly email newsletter will already be taken care of. All you have to do is link to your content in a compelling email.
With a catchy subject line and some clear lead-in text, a newsletter will help you get more eyes on your content, leading to more conversions.
4. SEO
Your website drives business, but what drives people to your website? The answer is SEO. Search engine optimization is crucial in marketing your website hosting reseller business. If the first page of search results doesn't include a link to your business, customers searching for a hosting company will ignore you.
Focus on SEO fundamentals first, like basic keyword research, attention to meta tags, backlinks, and broken links.
Keyword optimization is an excellent focal point for growth-oriented hosting resellers. Using alternative search terms is a way to leverage fewer competition keywords. If you use a high-level keyword phrase like 'WordPress web hosting,' too many companies will rank higher than yours in search results. Something like 'affordable WordPress web hosting' is better, but really, you'll need to use keywords from your niche. For example, a keyword phrase like 'accounting web hosting' might be best if you sell hosting plans and websites to accountants.
5. Social Media
Your reseller hosting company needs to have a professional presence everywhere on the Internet. While a business's website is often the core of its online presence, social media should also play a big part.
Facebook
Polish your company's Facebook profile, so it looks as much like your website as possible. When you've spent considerable time and money on marketing messages and branding elements for your website, it makes sense to repurpose all of that for Facebook. You'll double the utility of your key branding elements and create a cohesive image across channels.
Then there are the engagement opportunities that social media provides. You should regularly share informative and engaging content on Facebook, which will drive traffic to your landing page, blog, and videos.
If you're just starting on Facebook, check out our guide on Facebook marketing for small businesses.
LinkedIn
A profile on LinkedIn can prove to be a great marketing tool to create leads. When used efficiently, LinkedIn can take your business to the next level, especially if you use LinkedIn automation tools such as Expandi or LinkedHelper to find new clients and turn them into loyal customers.
A survey of B2B marketers revealed that 80% of their social media leads are created on LinkedIn.
That being said, LinkedIn is not a place to aggressively advertise or make sales pitches. LinkedIn can take your reseller hosting business far with a little bit of sophistication.
6. Google Ads
Targeted advertising to people who searched for businesses like yours, where you only pay when the user clicks the ad…for some of us, it still sounds too good to be true, but Google Ads has been making that service a reality for a while now.
PPC's primary benefits are targeting people who searched for your business, measurable ROI, and brand exposure. The main drawback is its cost.
"You have to spend money to make money" is the mantra of fledgling businesses, so it's common to rely on PPC initially. You'll generate some early revenue and gain momentum while getting all your other marketing ducks in a row. Once the other five marketing channels discussed here are in play, you can slow or stop your ad spending.
The key takeaway here is a ground-up website hosting reseller business venture can get a significant early boost using Google Ads.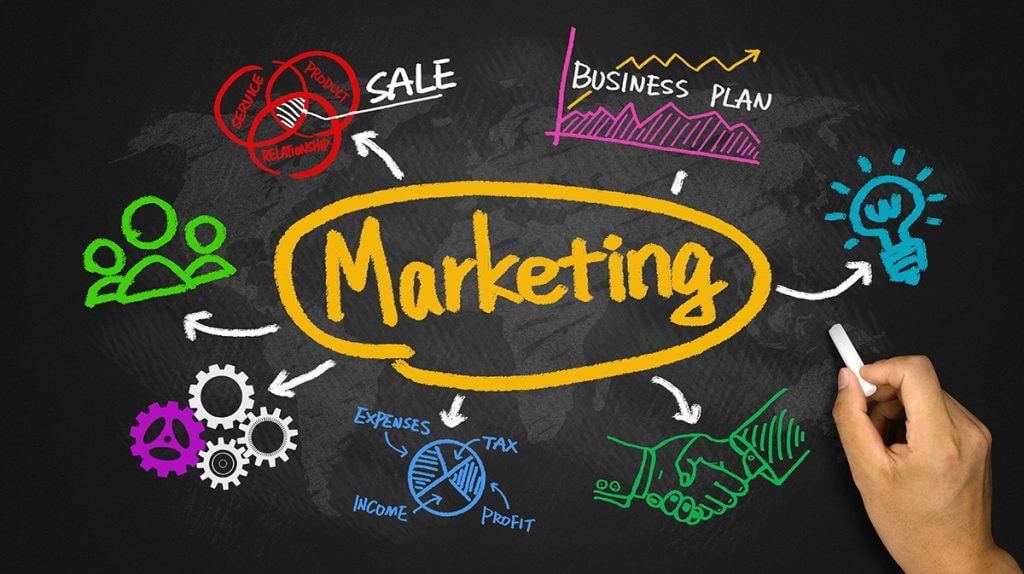 Marketing for a Fast Start and Sustained Growth
If you're launching a new reseller hosting business, there are ways to establish a steep growth trajectory right out of the starting gate. If you've been at it for a while but you're not meeting revenue goals, you can ramp up your marketing efforts to right the ship.
An active approach to marketing your business is the key to increased growth and revenue at every game phase.
In providing these six marketing tips, we suggest that you act on all of them. Why is that? When operating in the competitive landscape of reseller hosting, we believe that marketers must leave no stone unturned.You should strive to get your marketing campaigns in front of the right eyes by leveraging every available channel. Delivering highly targeted, expertly honed marketing outreach in that way can be the driver that makes your website hosting reseller business a huge success.