Achieving sustainability might be one of the biggest challenges for small businesses. Generating leads and growing your customer base are essential steps for your business's future, and Facebook is a platform you can use to your advantage. Focus your efforts around a few key areas, and you'll grow your brand while bringing in paying customers.
Using a great strategy to promote your content needs a good plan. Attracting new customers and getting your business idea in front of many new people takes time and effort, but there's an impressive list of tips you can use to run successful social media campaigns.
This HostPapa blog post focuses on 24 tips to implement on your Facebook strategy to surpass your competition.
Differences Between Organic and Paid Social Media Exposure
Organic and paid social media tactics can help you achieve your goals. The differences lie in the scope of exposure your content gets and how fast you can see results.
Paid social is an excellent way to get results shortly after placing your ad or paying to boost your Facebook post. With paid social, your exposure ends as soon as the allotted budget runs out. You'll have to invest a little more time with organic methods, but the results can be longer-lasting.
Because online promotion can be costly, you need to maximize the impact of your spending. You can attain excellent results by combining organic strategies and achieving the best return on investment for paid methods.
Check out these tips on how to grow your brand with Facebook.
1) Optimize Your Profile Page
Optimizing your profile page maximizes the information available to your audience about your business. Make sure all your contact information is complete, correct, and up-to-date, and implement the following to optimize your profile:
Select a Personalized Facebook Page URL
A page URL is the custom page address for your business page. This will usually be your business name or a phrase associated with your brand. Edit your page's URL and add a personalized flair to it.
Link to Your Website
Your profile page should link to your website, and make sure your website links to your profile page.
Get a Better Cover Photo
Add your logo as your Facebook profile picture and create a suitable banner for the cover image. Your cover image should be different from your profile picture. Usually, brands keep their logos as their profile picture for years and years until they rebrand.
Your cover image should not be your logo or primary product. Ensure your cover image is interesting – it could include a poster of your new ad, a new campaign, initiative, or product. Changing it frequently to fit your needs is also a plus.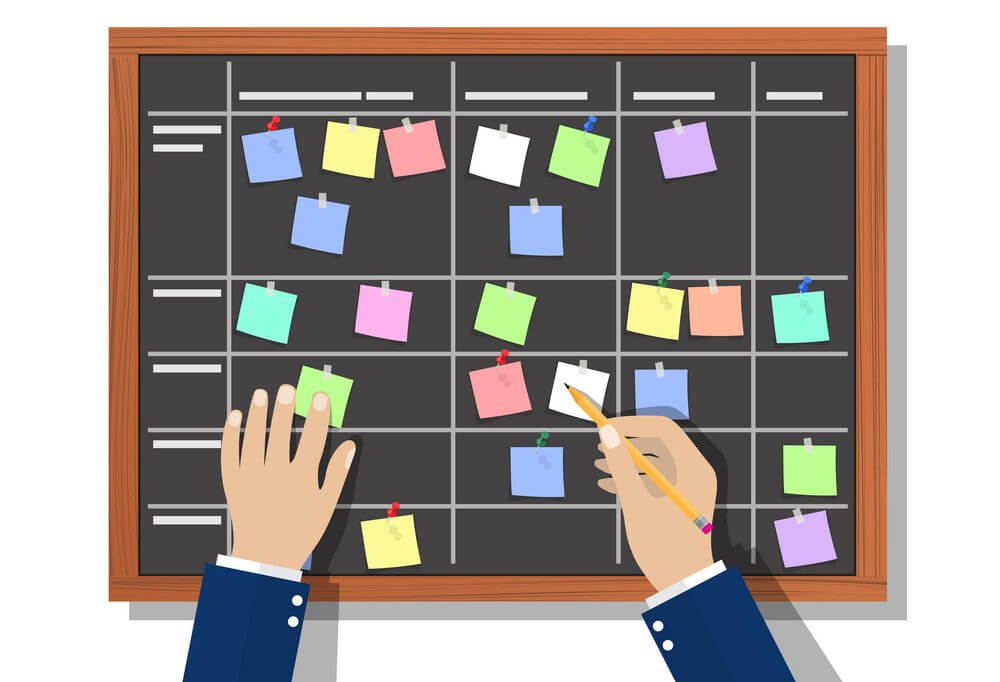 2) Create a Content Calendar
A successful Facebook marketing strategy requires posting content regularly, which minimizes the time you need to spend on marketing. To make sure you do this, create a content calendar that includes:
Industry and social events
Seasonal trends
Popular topics
Interactive content
When planning your content, research keywords: determine what's being searched for in your field and create content based on those keywords. You can also use a tool like Google Trends to discover the hot topics in your niche.
Once you've built your keywords list, you can use Facebook Creator Studio to schedule your content ahead of time.
3) Post With Intent and Post Frequently
Though regular posting is essential, you don't want to upload content just for posting. If you maximize your return on time invested, you want to post with a clear purpose.
When preparing your content, try and relate to your customers: how will your audience see your content? Be friendly, engaging, and informative. After all, you're posting it for their sake.
Writing a valuable post will not achieve sales unless you get your audience to act. That's why you need to include a robust and visible call to action – and don't forget to add a phone number or page link.
Simply put, take care of these two things when posting on Facebook:
Post Visual Content
Not as many people read text these days. Make sure your post has vibrant, attention-grabbing visuals accompanied by an intriguing caption. You can also post a short video. Whether it's a photo or a video, make sure your post is visually pleasing to attract your audience. For video ads, keep the video short and under 15 seconds for best results. To add an extra bit of engagement, don't forget to include a few lively emojis in your post caption to draw in more attention.
Post When Your Fans Are Online
After testing the peak times through your insights, you can determine the hour of the day that your audience spends the most time on Facebook. Make sure you post when your fans are online, so your post can reach the maximum number of people.
A general rule of thumb is to look for lunchtime. People love taking their phones with them at lunch or by the end of their 9 to 5 jobs. But remember to do your research, such as consulting your Facebook insights tool to learn precisely when your audience is online and interacting with your content.
4) Use Hashtags on Your Social Media Posts
Hashtags are a great way to widen your reach, and it's common to put viral words or phrases in your industry. With hashtags, people search content for a specific subject on the platform, so potential customers will see your post even if they don't follow you.
Try adding some in the next post you upload. Use broad and specific hashtags on your posts to attract more people to your Facebook page.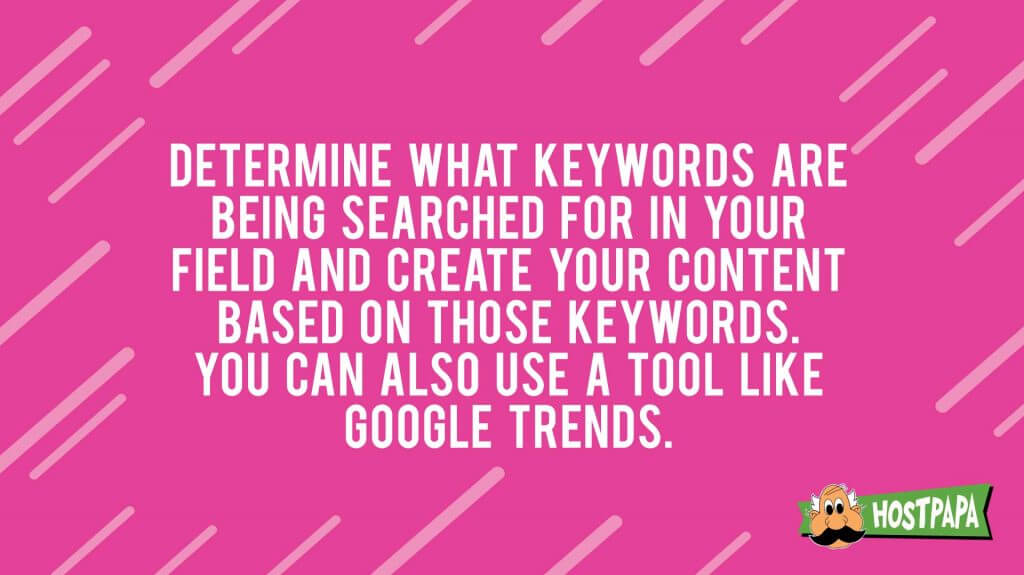 5) Follow Your Competitors
Your small business isn't the only player in the Facebook marketing game. You'll need to monitor your competition and benchmark your efforts against theirs. Try to leverage any additional research you may have that your competitors do not.
When benchmarking, you should also look at what is working for your competitors: which types of posts get maximum interaction for them? What kind of ROI are they getting on their paid ads?
6) Create a Community Page
Build a Facebook Group centred around your customers' interests. The tighter the community you create, the more trust people will have in your brand. Not all small businesses can benefit from creating a Facebook Group, so you'll have to first consider if your audience needs this and then figure out what conversation topics would engage them.
People enjoy having a dedicated space. And why would they want to join your group? Think of ways to give back to your community and support your clients. This will pay off, as you'll soon see increased brand loyalty, and you might even discover some brand ambassadors!
Also, be sure to engage in other community interest groups. You'll build a loyal following by placing your business as an authority in your space, translating into sales and brand equity.
7) Be Strategic About Your Group Name
When creating a group on Facebook, remember to name it after something simple so people can recall it easily. This will help your group appear more often in the search results.
No matter your business or industry, a strategically created Facebook group will help you spread awareness about your brand. For instance, if you have a travel company, you can name your Facebook group "Travel Diaries," where travellers share their experiences.
8) Keep Adding Facebook Stories
You might ignore Facebook stories in general, but stories are a critical part of Facebook marketing. Usually, when you post on your brand's Facebook page, it's about the company or product-related information, but stories can be about anything your audience might find engaging.
A Facebook story is a casual, on-the-go tool you should use wisely. For instance, try behind-the-scenes videos, a funny meme your audience will like, or a tutorial about something is great content for your stories.
9) Don't Obsess Over Vanity Metrics
According to experts, small businesses with limited marketing budgets should focus on the factors that can make a difference to their bottom lines, not the ones that make them feel good temporarily, such as likes and comments.
Your strategy on social media should focus on the long-term success of your brand so that you can understand your performance better.
10) Use Facebook for Customer Service
Smaller brands usually lean on Facebook to deal with service issues, just like corporations use bots to deal with them online. Since your audience expects a response within minutes, Facebook is the best on-the-go platform to deal with queries, complaints, and other issues. Facebook Messenger or comments can be used to respond to customers, resolve their problems, or even thank them for a positive review.
11) Use Facebook Custom Audiences to Retarget Users Who Engaged With Your Ads
Facebook retargeting is an advertising type for targeting users who interacted with your brand but didn't convert. Below you'll find the retargeting process. Facebook also provides details about this procedure.
Go to Meta Ads Manager and create your catalogue from + Create.
In your Ad Set, find the Audience section and choose to Retarget ads to people who interacted with your products on and off Facebook.
Select the retargeting option, and update the number of days and the products to include.
With the Custom Audiences feature, you can use retargeting on your email and eCommerce lists. You'll also be able to show ads to a custom audience created from your email lists.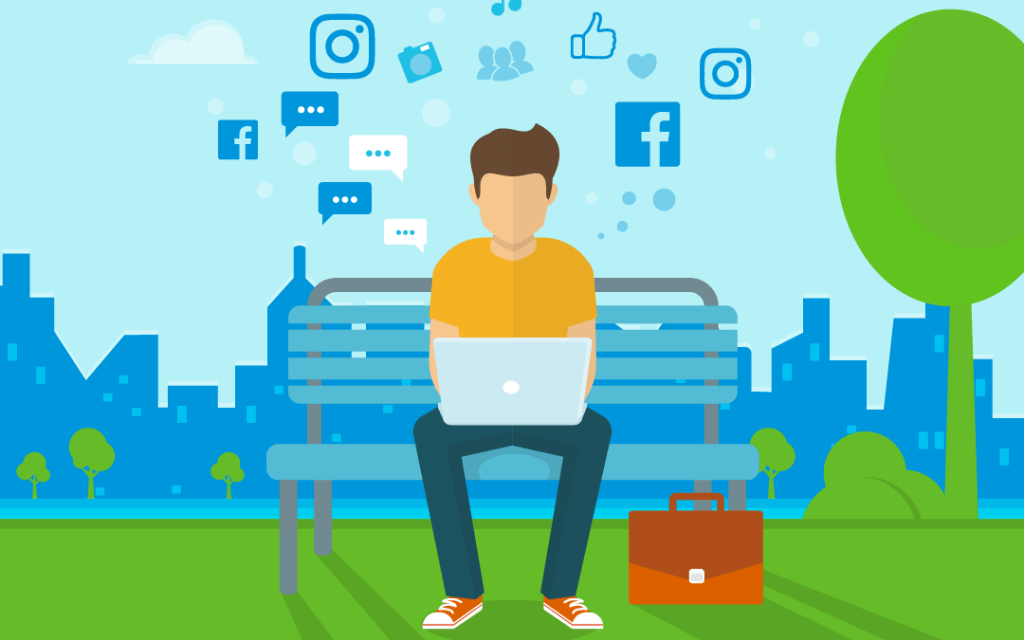 12) Post with a (Small) Budget
Having a budget to spend is vital when marketing your business or industry. You can experiment with different types of content, imagery, times of day, messaging techniques, Facebook's built-in A/B testing, and more.
When you post content, Facebook doesn't show it to your entire following. This is done, so businesses like yours are motivated to pay a small fee to boost their content. Though this may sound like a strange business model, you can use it to benefit your business. You can grow your following and generate leads by spending five dollars on boosting a well-crafted piece of content. When promoting a post, don't neglect to invite people to like your page and follow your brand. A small investment can be more successful if implemented correctly.
13) Narrow Your Audience
Narrowing down your audience allows you to test which audience will produce the most results, just like running different TV ads in other cities. For instance, a coffee seller could narrow their Facebook audience to those who like instant coffee. From there, they can research demographics and fine-tune their selection.
14) Learn How to Use Meta's Ads Manager
You'll need to learn how to use Meta's Ads Manager to start making money.
Ads Manager is a critical tool that helps you launch and manage your campaigns. It's also a great resource to track how well your ads are doing toward reaching your marketing goals.
15) Use Boosted Posts to Optimize Ads
The "Boost Post" feature on Facebook allows the business owner to expand the audience for their posts and target those who are highly engaged.
If you create two ads and give each a $25 boost, for example, you'll be able to see which ad generated more impressions and engagement. With this information, you can create a Facebook ad in Ads Manager with their conversion goal, but instead of recreating the ad, you can reuse the same ad (a boosted post) as your creative, along with its likes, comments, and shares. This can convert your ad better than using a new ad.
Not only will this help you recoup the organic reach lost due to ongoing algorithm changes, but it can also increase the visibility of your posts that would ultimately generate traffic, resulting in the purchase of your product or service.
While there is incredible value in setting up a more extensive campaign through an ads manager, sometimes only a few clicks do the job. When your ads get boosted, the organic traffic increases by itself. Experts state that the most popular posts that generate thousands of clicks cost 2 to 3 cents per click.
16) Make Use of the Meta Commerce Manager Ads
The product catalogue is an on-the-go template you can use to add information about products you sell on Facebook. You can use the catalogue to run ads that display your items, creating a more unified experience for your customers. According to experts, not using Meta Commerce Manager ads is a wasted opportunity.
A product catalogue is also a good tool for implementing dynamic retargeting and allows you to connect the existing catalogue from any other platform, like Google or Bing.
17) Track User Activity With Meta Pixel
Meta Pixel collects information about who is visiting your website and allows you to retarget those customers later. Facebook's lookalike feature also comes in handy because it will enable you to target people with similar online habits to your site's regular visitors.
Your ad campaign can be more successful if you specifically target people more likely to interact with your campaign – Meta Pixel can help you maximize that targeting.
18) Create Multiple Saved Audiences
Unlike custom audiences, saved audiences are those you configure through standard Facebook Ads targeting.
However, instead of configuring the audience every time you create or boost an ad, you can create saved audiences to use each time you start an ad campaign. It saves time and prevents any miscalculations in the process.
19) Test Different Bidding Strategies
Many experts say that testing different bidding strategies is essential for marketing through Facebook.
You can let your best ad shine by creating four to five separate ad groups for the same ad but with different bid amounts and types by letting it run for a week or two.
Facebook ensures that an ad in an ad group generates a minimum of 15 to 25 conversions per week. This goal might be difficult to reach if your company is new and on a tight budget.
20) Test Ad Placements
Testing ad placements is essential to determine if your ads are optimized or not.
Many ad placements exist on Meta's platforms, including Facebook and Instagram. You can place your ad on the Facebook feed, Instagram feed or video feeds, as well as in your stories and the Messenger home tab, and on Instagram's explore menu.
21) Take Advantage of Link Targeting
This is as important as retargeting ads to boost conversions and attract visitors. Link targeting allows you to build your retargeting list and reach audiences that haven't visited your site but have been impressed by your social media presence.
Link targeting lets you add Facebook retargeting pixels to your short link when sharing curated content. That way, anyone who clicks on the post can be retargeted with relevant ads. It'll help you quickly retarget people who've been under your social media coverage.
22) Go Live on Facebook
Live feeds are quickly increasing in popularity on both Facebook and Instagram. From studio tours to makeup tutorials, brands go live and let the fans interact with them while giving sneak peeks at upcoming products. These live videos can also be saved and later shared or edited for future use.
23) Try Lookalike Audiences
When you post ads on your Facebook page, you already know what kind of people will see this ad. However, when your target audience is too broad and the conversion rates aren't as high as your audience, you're not targeting the right audience.
If you know what type of audience gives you the most conversion, you can replicate it and make a lookalike audience. A lookalike audience is how Facebook describes the people who share similar online habits and are likely to be interested in your business.
To create a lookalike audience, you must feed the original source audience. Using Meta Pixel, extract the audience that visited your website. Exclude the source audience from your new sample, so you will focus on that while running your next ad.
24) Use Testimonials
Having testimonials is a genius element of Facebook's marketing strategy. It lets you provide social proof of your business's worth to your audience.
Testimonials tell your visitors that others have already tried your company and had a good experience, giving confidence to more people to try your product or service.
A study showed that testimonials could help small businesses grow their revenue by 62%. Another study showed that 92% of people check testimonials before buying something. These facts should be enough to convince you to use them on your Facebook page in the future.
Leveraging Facebook to Maximize Your Results
Facebook is a robust platform, with over 2.9 billion monthly active users. With so many people spending their time on Messenger, in groups, and just browsing their feed, your business's target audience could also be on Facebook. If they are, turn them into paying customers with an effective marketing strategy.
The best way to apply Facebook marketing for your small business is to incorporate both organic and paid methods. Monitor your metrics to track engagement and compare your methods and results against the top players in your market.
With over 80% of businesses being active on Facebook, why leave the extra revenue on the table for someone else to grab? Your small business website and a solid Facebook marketing strategy can generate leads and sales even when talking about smaller budgets.
And, even more importantly, you'll have a chance to strengthen your relationship with your audience. This can only result in greater business authority and higher conversion rates.