Owning a successful small business requires more than the ability to provide items or services currently in demand. You must first create a functional marketing strategy to stand out from the competition while establishing your business as trustworthy and professional.
An email newsletter is one of the most used marketing tools for small businesses and almost every eCommerce business. Especially for small businesses and eCommerce stores, it's considered one of the most powerful alongside social media. And it's only standard – for every $1 spent on email marketing, you can expect an average return of $42. Now that's a tremendously high ROI!
Before we get into why you should consider creating a newsletter strategy, let's first go through the basics.
What Is an Email Newsletter?
An email newsletter, usually called a "newsletter," is an email message sent periodically to inform subscribers and readers of your latest product releases and promotions and to provide helpful information.
Newsletters are beneficial for small businesses as they help build your contact list, and can position you as an expert in the services/products you offer. When done well, the people on your distribution list will come to know, like, and trust your brand.
Just starting out with email marketing? Check out our introductory guide on how to master your email marketing campaigns.
Key Elements of a High-Converting Newsletter
So, what makes a newsletter successful? Great question, you may say!
A high-converting newsletter is a must for any eCommerce company and is one of the most powerful tools for driving sales. A few key elements make a newsletter wonderful. They're based on the basic design, copy, and value trio.
Here are the key elements to include:
An eye-catching subject line: A clear subject line will entice subscribers to open and read your newsletter.
Relevant and valuable content: Your eCommerce website and newsletter content should provide valuable information relevant to your audience. This will keep them engaged and interested in your brand.
A clear call-to-action (CTA): Your newsletter should include a clear and specific call-to-action link that encourages your subscribers to take the desired action, such as purchasing or signing up for an event.
Mobile responsiveness: With more than 60% of emails being opened on mobile devices, your newsletter must be optimized for mobile users, and that's why most newsletters are from 800 pixels to 1000 pixels wide.
A thoughtful design: Your newsletter should be visually appealing, easy to read, and consistent with a brand. Use images, colours, and typography to create an engaging and memorable experience for your subscribers.
What Are The Benefits of a Newsletter?
If done right, a company newsletter can generate excellent results and become a key resource to your target audience.
Build Relationships with Your Audience
Although email marketing may seem outdated with the advent of smartphones and the spread of social media platforms, it's still one of the best methods of communication when it comes to online sales and business marketing.
By 2025, global email users will amount to 4.6 billion users (Statista). According to Statista, this figure is set to grow to 4.3 billion users in 2023. That's half of the world's population. What does this tell us? Well, it's self-explanatory. Your clients all have email accounts, so communicating there makes perfect sense.
Emails allow for targeted communications quicker and cheaper than snail mail. And unlike social media, the audience or list is yours.
Email marketing is highly effective, as emails are part of everyone's lives and give small businesses more opportunities to reach potential customers. Emails are often deemed much more personal than traditional online advertising, allowing you to connect with your audience, tell stories, and build goodwill. All while learning more about your audience's interest and what they want to learn from your business.
Promote New Products, Events, and Coupons
One of the best ways to make the most of your email newsletter is to send strategic promotions, special retail sales, and exclusive digital coupons. Once you've built a relationship with your audience, you're more likely to know what to promote and sell products they're more prone to purchase.
By engaging your readers with exclusive discounts or showcasing your newest products in your own eCommerce site or store, you'll improve customer loyalty and have a high ROI at your fingertips with minimal cost.
Take advantage of the data you can collect on your subscribers and current followers to develop contests, giveaways, and special events that can result in higher sales and free marketing from those enthused about your promotions.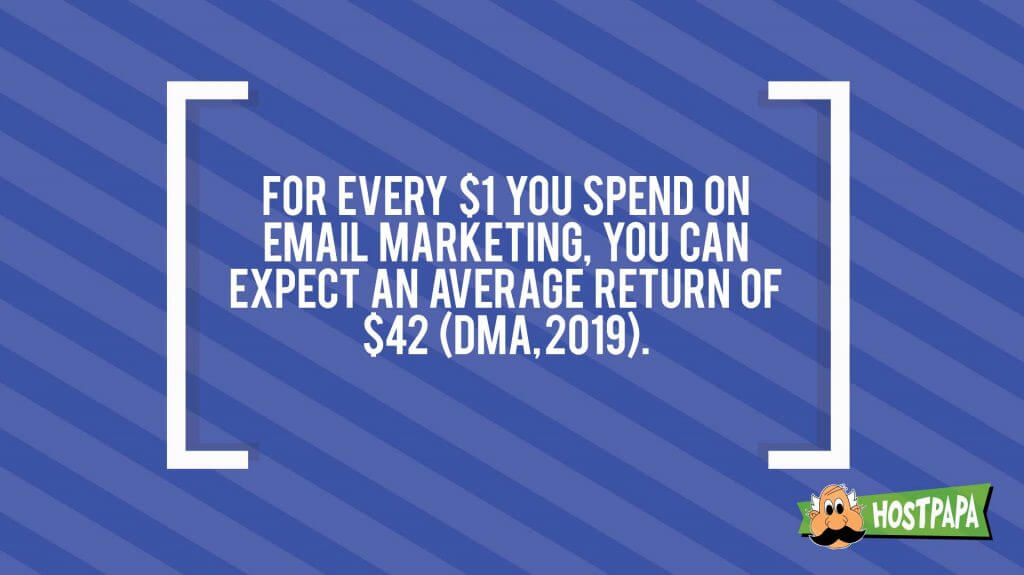 Increase Customer Value
People who subscribe to email lists and use newsletters to seek out new products and services from online shopping are much more likely to rebuy items in the future. This is why email marketing and newsletters are valuable. Knowing your audience's shopping patterns and needs makes it much easier to market to them directly at the right time for the best outcome possible.
You'll first need to determine how much a customer is worth to increase your value. Many small business owners will have an idea and guess, but sitting down, looking at the numbers, and coming up with a concrete number will be invaluable to your business.
Once you know the value of your customers, you can identify what email campaigns are working and how well compared to other marketing campaigns.
Drive Traffic to Your Website
You can entice your email subscribers to increase your click-through rate and explore your site by including links to your website within your newsletter content. Newsletters can serve as a valuable traffic source for eCommerce websites, giving subscribers direct access to all your website content.
For example, if you're shopping online only, a retailer might send a newsletter showcasing new products and offering an exclusive discount code that can only be redeemed on their website. Or, a content-based website might send out a newsletter highlighting their latest blog posts or articles, with links to read more on their site.
Implementing these strategies and taking inspiration from other successful newsletter campaigns, you can use email newsletters to drive traffic to your website and ultimately grow your online business.
Crafting Your Newsletter Strategy
Creating an email marketing strategy outline is imperative before sending emails or promoting your newsletter signup page.
Purpose and Target Audience
The first question you'll want to answer is your newsletter's purpose. Is it to increase awareness or create more sales? Once you've figured out your goals, you'll need to consider the audience you want to reach, including demographics, interests, and any other pertinent data you can rely on.
Frequency of Emails
Depending on your audience, newsletters can be sent daily, weekly, bi-weekly, or even monthly. Be sure to avoid sending too many emails, as this will likely result in users unsubscribing. However, they'll probably forget about you if you don't send enough emails. So, you'll want to find a suitable middle ground, and the best way to do that is by testing your frequency.
A monthly newsletter is a good starting point that can contain personalized content to keep your subscriber list engaged. Remember that monthly emails generally require fewer resources than a weekly newsletter, but email templates are available on most email marketing platforms, so this should trim the creation process significantly.
If you're looking for data on the frequency with which consumers like to receive brand emails, 49% of consumers said (Statista) that they'd like to receive promotional emails from their favourite brands every week.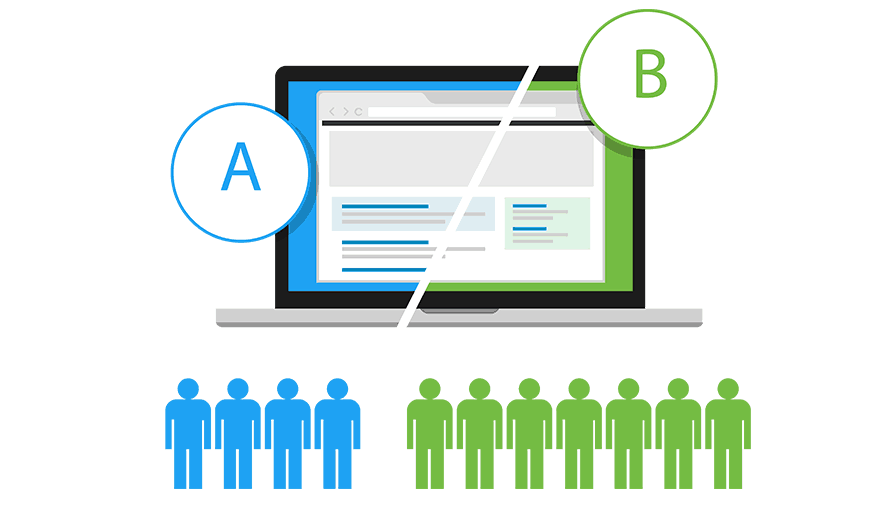 A/B Testing
One way to quickly learn more about your subscribers and target audience when running campaigns is to implement A/B testing.
A/B testing involves testing two or more types of an item with an audience to determine which performs better. There's something about small business owners and hunches, but reliable data is much better than feelings.
Using A/B testing to compare headlines, imagery, and even CTAs (call-to-action) can provide valuable insight into your audience's behavioural patterns.
Content
Providing engaging content is the best way to ensure your readers will be interested in your website or newsletter, and if you have a blog, look at the posts that are performing best. You can create your content strategy even based on those topics. Another thing to consider is your previous communication with your potential customers. What were their main areas of interest? Maybe you can identify some content ideas from there.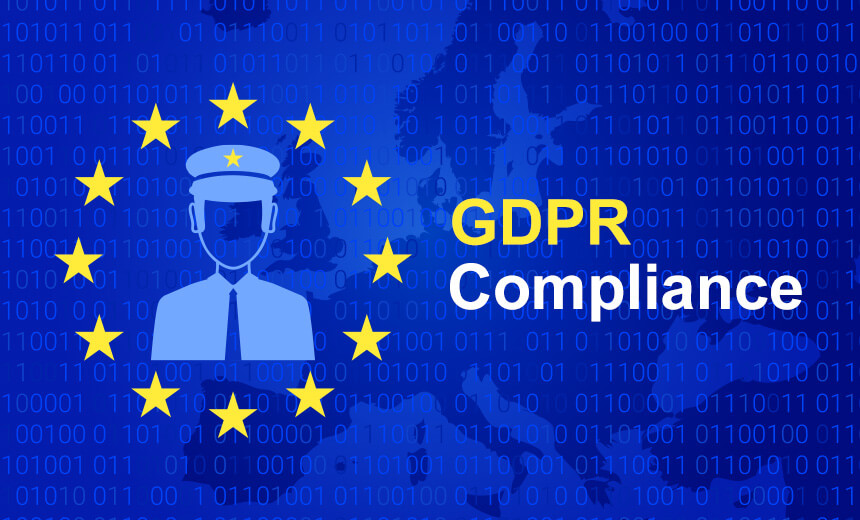 GDPR Compliance
To send newsletters to a European audience, make sure you're GDPR compliant. It might feel like a bit of a hassle, but we've got you covered with a step-by-step guide in this blog post.
Conclusion: Newsletters Are Fundamental for Marketing Success
Crafting a well-executed newsletter strategy for an online storefront can quickly prove to be one of the most effective and profitable digital marketing strategies, helping drive business growth through increased customer engagement and acquiring new subscribers.
A solid content marketing strategy and delivery of quality content are vital to keeping subscribers engaged and invested in your business. Remember to listen to your customers, build relationships, and send emails as frequently as needed to maintain engagement and keep subscribers up-to-date on the latest industry news and offerings.
Follow these principles, and your email marketing campaign is more likely to succeed and drive business growth through increased customer engagement and acquisition of new subscribers.
Enjoyed this post? Stick around to the HostPapa Blog to read more exciting topics like this one!