Email marketing is one of the most effective tools for digital marketing. With a well-constructed communication scheme, you can expand your subscriber base for free and convert it into a loyal paying audience.
Sales are achieved at the expense of quality content useful to readers. These should be practically applicable tips, technologies, and cases that are valuable to subscribers.
Marketing emails come in two varieties:
Useful content. Community-building technology based on expert knowledge is one of the foundations of email marketing. Experts who are great in their industry are willing to share their knowledge and build a loyal community based on quality content in marketing emails. This is also called customer education.
Sales emails. It's a more risky activity, but still worth trying. Sales emails are great for pre-sales to customers or sales to subscribers.
This article will discuss writing a quality marketing email to get more conversions.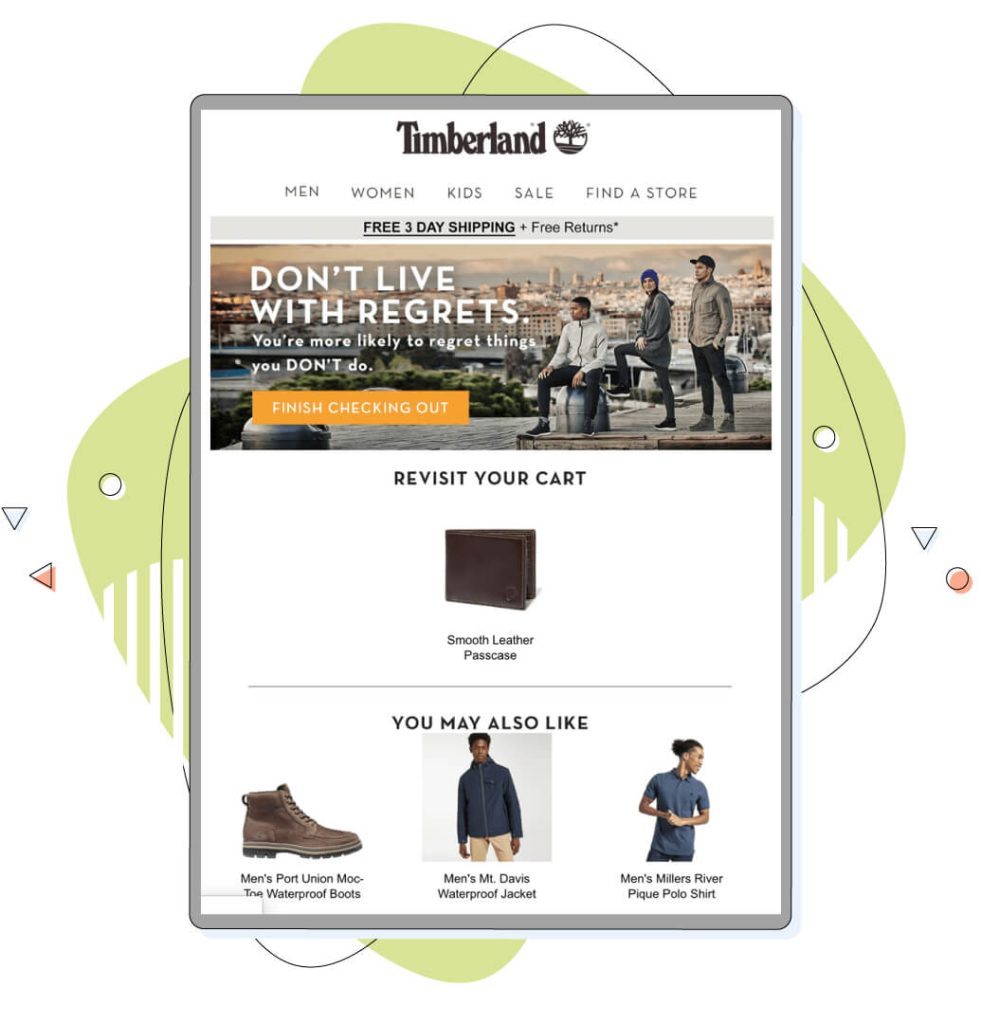 Marketing Emails With High Conversion Rates
Note that cold marketing emails are a thing of the past as people are more skeptical and dismissive than ever before. To send marketing emails, make sure that at least one contact has been made with the subscriber and that they've granted you the right to send them your own offers.
This can happen in the following cases:
The user has left contact information on the lead form. If your product, service, or offer interests potential clients and triggers them to sign up for commercial offers, you can send marketing emails.
The user has registered on the website or made a purchase, noting the point about regular newsletters with offers.
Even if the subscription to your newsletter is voluntary, it's not a reason to disregard loyalty and send blatantly useless offers:
Do your research on your potential or existing customer. You need to understand their customer segment: what motivates them to buy. By not understanding your customers and sending them everything at your discretion, you are littering their mail inboxes, wasting time and effort. Be sure to profile your customers and include the products they will most likely buy in your marketing emails.
Structure your emails so that they are interesting to read. Take care of a clean layout and a good and well-formed narrative. Include graphics in the text.
You should send useful marketing emails with relevant suggestions. The email type depends on the goals, the positioning of the company, and the context in which it's sent.
Marketers must constantly work on new content for email newsletters and use special tools to optimize their work and effectiveness. For example, storytelling has become popular because you can creatively present a product through a story.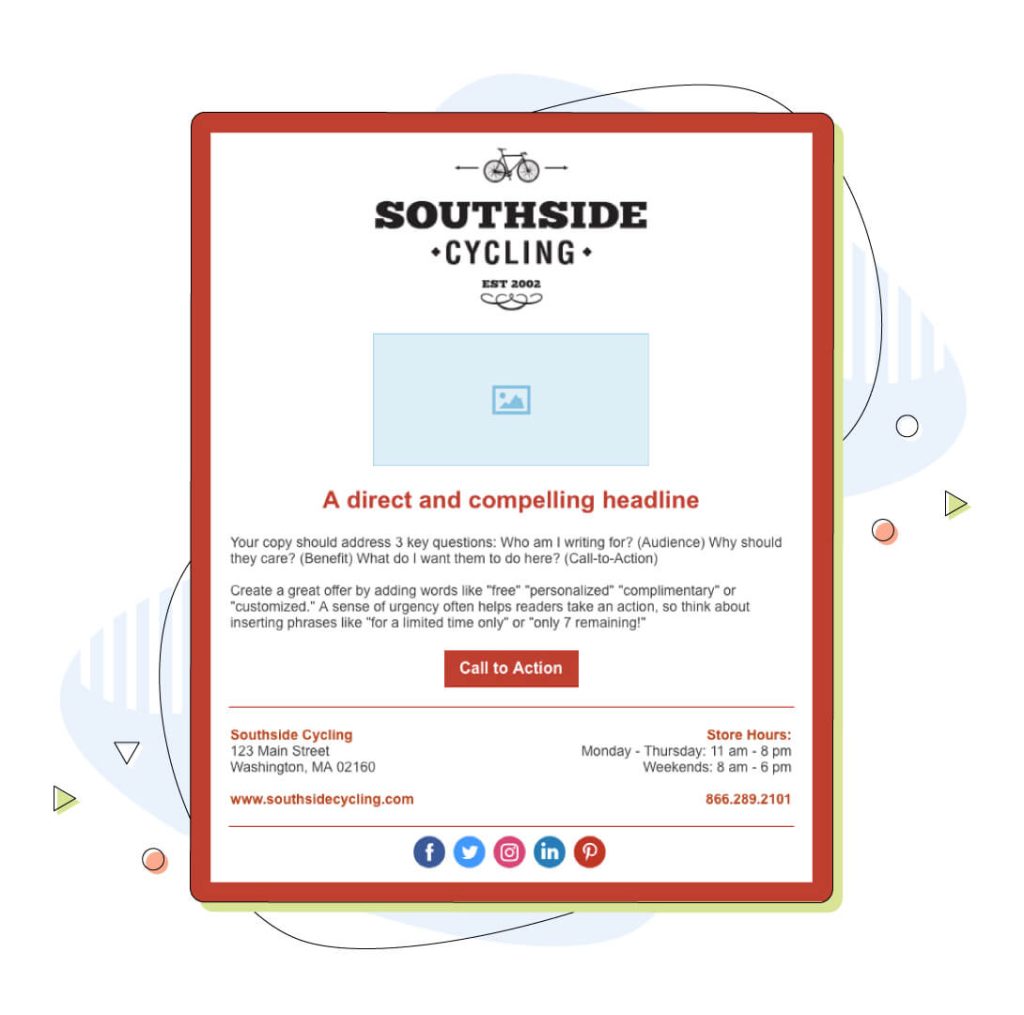 Features of Copywriting for Marketing Emails
Good copywriting is essential to any digital business. Good texts present the product and encourage conversions. Here are five tips on writing quality marketing emails:
Write briefly and simply. In fact, this rule applies to all communications. You should be clear and to the point in your marketing emails, don't overdo long texts and complex sentences.
Explain the benefits. Emphasize the benefit to the consumer. Each sentence should be helpful to the reader – that's the secret to reading marketing emails. Remember, benefits aren't just about promotions, discounts, and the right product. It's also about the exciting information that goes along with it.
Use beautiful visuals. A canvas of text no one usually wants to read. This is when images, bulleted lists, headings, and the rest of the text highlighting elements come to the rescue. The eye should delight, and the content should be readable and easy to follow.
Involve your readers. The meaning of the marketing email should be relevant and in demand. Remember that the text should interest the person and be necessary, do not talk about the excessive and remember the audience's pain points.
Add a call to action (CTA). You should use a call to action in every marketing email: "click the link," "contact the manager," and "buy." This increases the conversion rate of your marketing emails.
Remember that Google Gmail specifically reacts to newsletters about financial services, medicine and health, erotica, gambling, lotteries, fast money, and other illegal or vulnerable areas to fraud.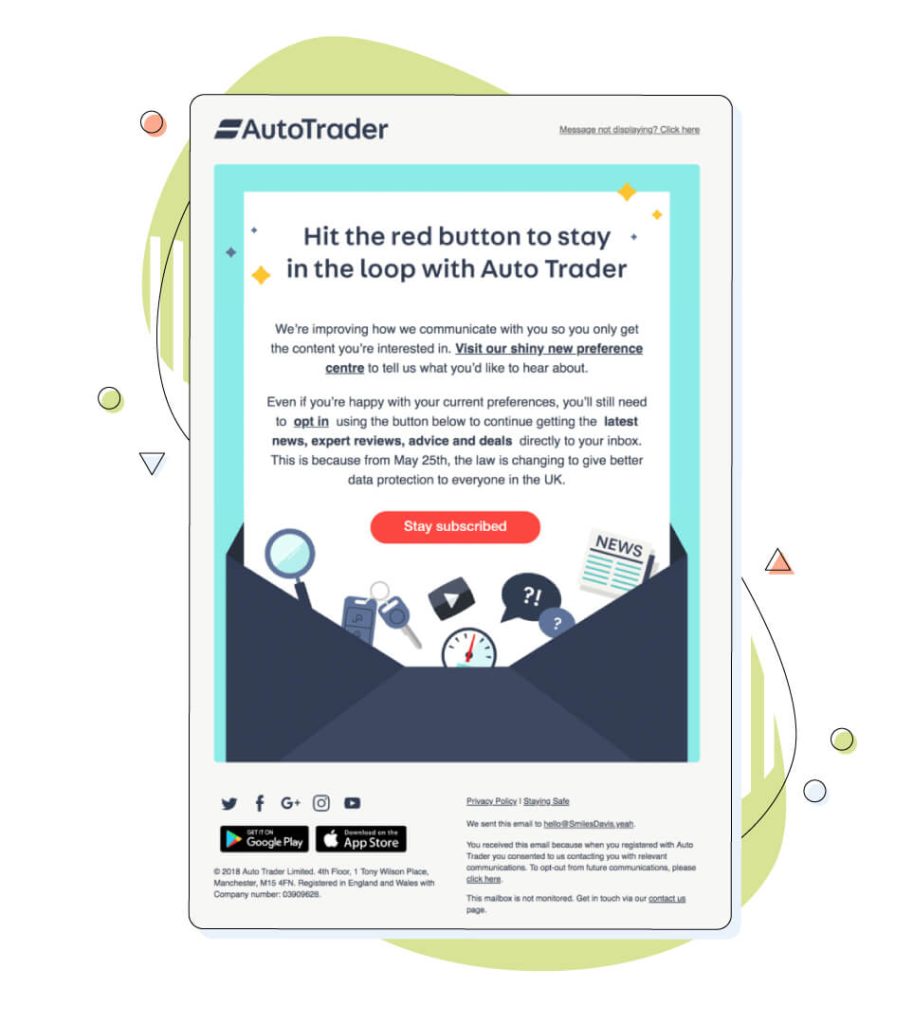 How to Write Good Text for Marketing Emails to Get More Conversions
In email marketing, learning new approaches is necessary as this field constantly changes. Below we provide a simple algorithm for writing marketing emails.
Set a Goal
First, ask yourself, "Why am I writing to a client?" You can determine what type of marketing email you need based on your goal. And here, the conversion will depend on the type of email. There are informational marketing emails, and there are promotional marketing emails.
Informational Marketing Emails
Such marketing emails have their own specific features. They don't sell anything but teach or inform. What can be the formats for such emails:
Articles from blogs
Reviews
Interesting stories
Research
News about your niche or company
Announcements of events
Informational newsletters should be concise, informative, intriguing, and engaging. The reader should enjoy reading them.
Promotional Marketing Emails
Such emails should sell. It is desirable to use more visual content here. You should voice prices and benefits and add reviews, interactivity, and buttons. Large blocks of text are completely unnecessary here. They are more relevant to informational marketing emails.
Define Your Communication Style
Establish your unique tone of voice that defines your communication style. Make your marketing emails special, lively, and memorable to the reader.
Create a Clear Structure
Like any text, an email should have a clear structure and mandatory blocks. Structuring will help you not to forget the necessary elements: headings, blocks, photos, buttons, and signatures.
Write and Edit the Text Well
After creating the email structure, create the text. Express yourself succinctly and clearly, and don't forget to edit each text and do good proofreading. You should remove all the fluff and clericalisms, check the spelling, and simplify anything complicated. The writing service Essay Tigers has experienced writers in email marketing and can proofread your texts for emails.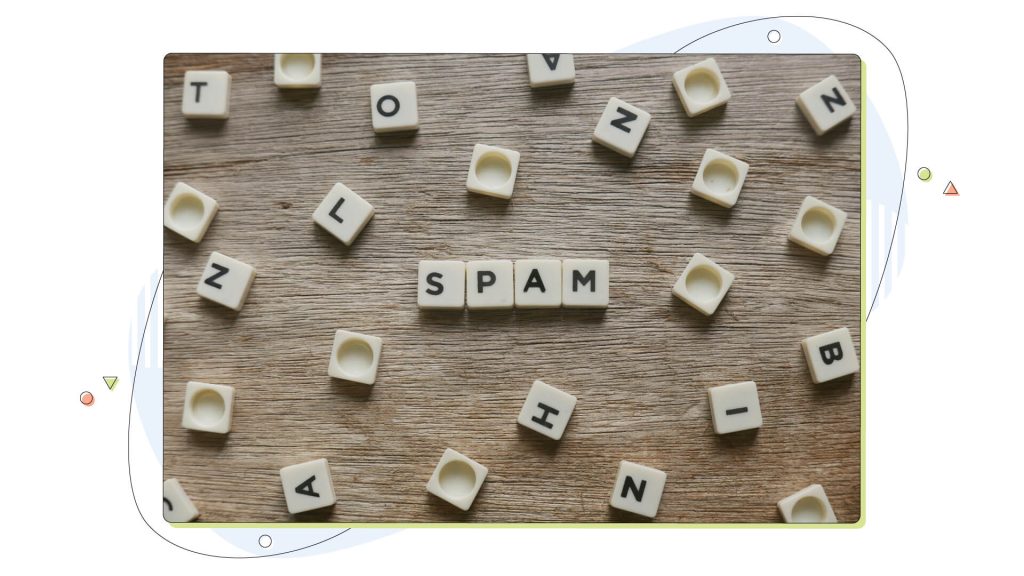 Check Your Marketing Email for Spam
Emails often end up in spam because of the use of certain words. However, there's no list or collection of such words. That's why it's worth acting intuitively and removing anything that could ruin your mailing.
Spam phrases to forget in your marketing emails:
Win a million
Get your prize
All are free today only
Exclusive offer
Free consultation
Guaranteed revenue
Increased traffic
Discounts! Promotions! Sale!
Earnings without investment
Raffle winner
Big lottery
You have been hacked!
You received an inheritance!
Maintaining your reputation for Google is very important to avoid getting your emails in spam.
Come up With a Subject Line
Some experts say you should spend 20% of your time creating your email and 80% of your time creating a subject line. Pay much attention to the subject line as your creativity and brevity, using numbers and emojis, come into play here. But don't forget to keep it to 35-40 characters – that's the optimal length for easy display on devices.
Final Tips After You Have Written the Marketing Email
Check-list for the final proofreading of the marketing email:
DO NOT SHOUT AT YOUR AUDIENCE! Forget about using the Caps Lock button.
Remove unnecessary exclamation points. They are only needed to draw attention to key points. And using more than one in a row (!!!) is considered bad form.
Don't capitalize "You" – it's outdated.
Use standard fonts, and don't mix several in one marketing email. A font size should not exceed 14. And don't overdo it with coloured text so it doesn't have a "take your eyes off" effect.
Remember to add the right links and test the email.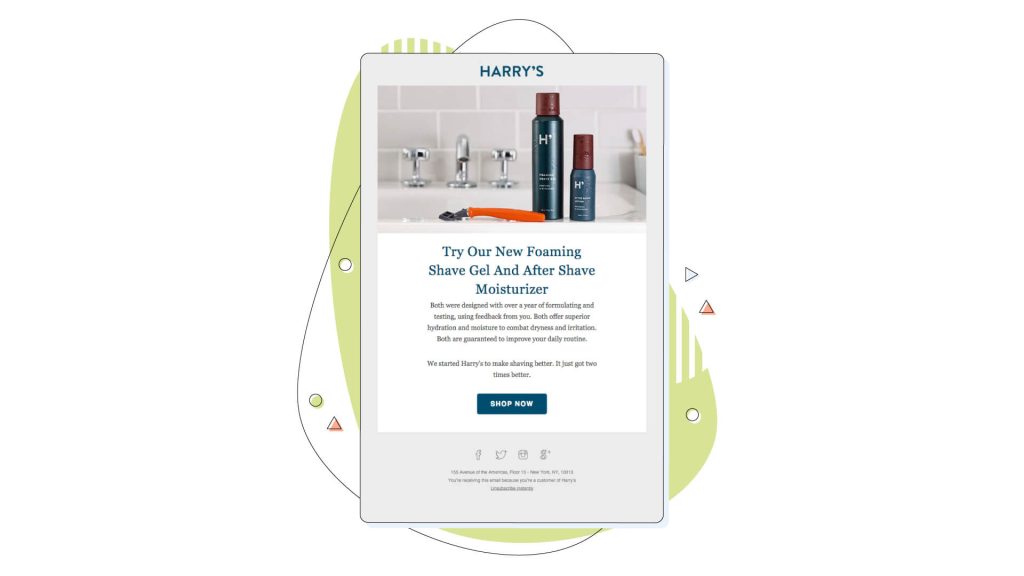 Signs of Really Good Marketing Emails
Here, we've collected signs confirming your marketing email will drive conversions.
Emphasis on the Subject and the First Sentence
Many salespeople focus on the main body of the marketing email, adding too many thoughts and returning to the urgent problem at the last moment. Don't make such mistakes. The most important thing is the headline and the first sentence.
Most recipients read the marketing email from their mobile devices with an email client that displays only the subject line and, at best, the first sentence. If you want to be read, provide the value immediately without any foreplay.
No Formalities
Don't try to impress your recipients with a graceful syllable, formal appeals, or a calibrated business correspondence structure. In particular, drop the lines like "Our miracle product allows/helps/promotes comfort/satisfaction/positive feedback…"
The formal tone says on a subconscious level that a work alert has arrived. However, you should prefer formal communication when emailing about a change in the privacy policy, user agreement, or the like.
Be friendly. Be on the same page as your recipients, like close friends or colleagues, but don't get familiar.
Personalization
Giant, expensive research is superfluous in shaping marketing emails, but at least show that you understand your audience.
Suppose the marketing email is not a mass mailing. In that case, it's a great idea to familiarize yourself with the recipient's recent life and career events to seamlessly fit in with their reality by bringing up an important topic.
At the very least, address them by name. Personalization allows you to make the marketing email individualized for each person. This involves not only addressing by name, but also unique suggestions, reminders of products reviewed, and recommendations of additional products. Order histories, locations, and contact information help personalize your marketing emails.
Only Necessary Information
Too large marketing emails are one of the most serious mistakes you can make. Your job is not to lecture but to get recipients interested. People need to find things in marketing emails that resonate with their queries.
Questions at the End of the Email
The goal of every marketing email is to get a response. So, feel free to ask for it openly. End your marketing emails with questions or suggestions: "Do you agree with the statements above?", "Who would be more interested in this?". A simple question can get more results than a formal reply, "Let me know if you still have questions."
Plain and Simple Language
The language of marketing emails should be simple so that readers understand what you're trying to say. You shouldn't use complicated terms; that will only confuse the recipient. Another nuance is brevity. A lot of unnecessary information will add unnecessary volume, which the user will not waste time on.
Images
Illustrations in emails attract attention and visualize the product. It's better to take the author's images in a good quality and unified style for the marketing newsletter. Check how the picture will look to the recipient, and remember that some users check their mail on their phones.
Holidays and Events Reminders
Holidays are an excellent reason to remind people about the company and make a good deal. Audiences enjoy getting bonuses, so themed marketing emails increase conversions. In addition to official holidays, keep seasonal and professional holidays in mind.
Match Your Brand Image
When writing your marketing email, keep the company's image and core concepts in mind. Vague, too conversational, or otherwise officious language may make customers question the brand's credibility. Add corporate colours to marketing emails. They emphasize individuality and differentiate the company from competitors.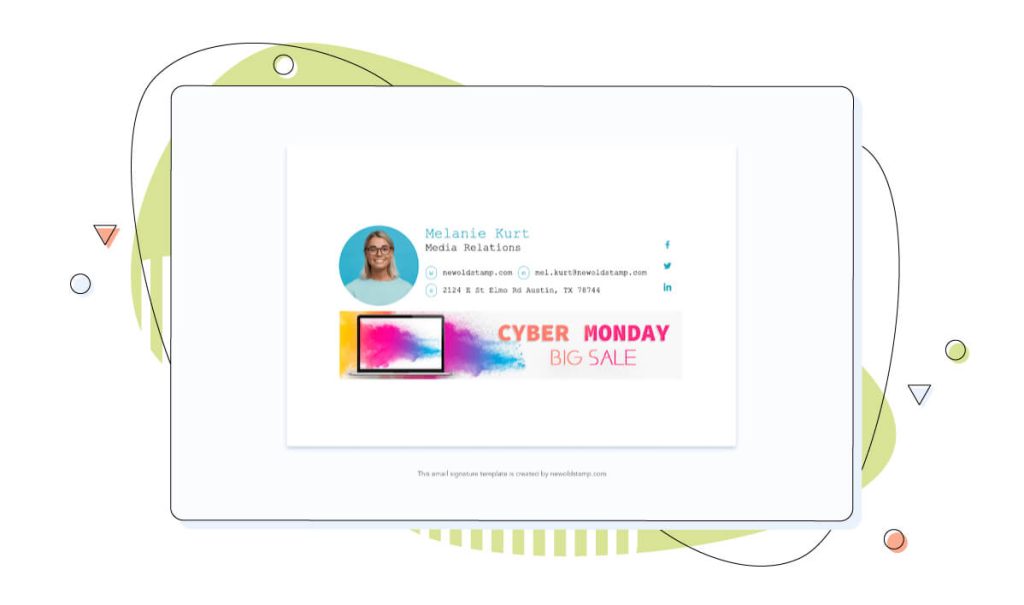 Do I Need a Signature for My Marketing Emails, and What Should I Write In It?
Signatures are important for marketing emails: firstly, the recipient quickly knows who the sender is, and secondly, it serves as a call for feedback. You can put your company logo, contact information, and links to social networks at the end of the email.
Conclusion
Marketing emails are a good online marketing tool that allows you to build communication with customers, inform them about news and promotions, expand your potential customer base, and increase sales. Making them effective is not difficult: you just need clear texts, a call to action, individual style, and personalization.
About the Author
Leslie Anglesey is a freelance writer, journalist, and author of various articles with a passion for telling stories about the economic and social situation in the world. In case of any inquiries or suggestions, kindly reach out to her at GuestPostingNinja@gmail.com.