Many marketers know about newsletters' impact on their business outlook. Companies are investing more heavily in email marketing, and newsletters are an integral part of any successful strategy – which can prove very powerful – especially for smaller businesses trying to leave a mark on their fields.
WordPress already offers a lot of plugins that can help create newsletters. However, plenty of email marketing platforms offer great features like automation, analytics and reporting.
A newsletter can be a powerful tool to engage with your audience and grow your online presence if you have an eCommerce business based on a WordPress website. When you send a newsletter to your subscribers, you provide them with exclusive content and updates, promote your products or services, and drive traffic to your website.
But first, let's dive into the newsletter essentials you need to know before getting one for your website!
What Is a Newsletter, Exactly?
A newsletter is an email that's typically sent out on a regular basis to subscribers who have chosen to receive updates, news, and promotional materials from a website, business, or organization.
Newsletters can be weekly, monthly, or even daily, depending on the content and the audience. Most eCommerce stores, for example, usually send more than one newsletter per day to promote specific products, offer discounts to customers and club members, or showcase a product launch.
The concept of newsletters dates back centuries. Before the internet, newsletters were printed and mailed to subscribers. They were a way for organizations to disseminate information, share news, and connect with their audience.
Nowadays, newsletters have evolved into a digital format, but they still serve the same purpose.
With the rise of email marketing today, most newsletter communication happens through external mail delivery services so that your main website isn't affected by all that traffic. In any case, a reliable and solid web hosting plan is more than necessary so that you can handle all sorts of traffic.
How to Create a Newsletter for Your WordPress Website
Creating and launching a newsletter for your WordPress website is relatively easy. There are plenty of plugins available, both free and paid, that allow you to create beautiful newsletters in no time.
Nowadays, the most popular way of getting quality information out is through email marketing services, but it can also happen with the help of separate plugins.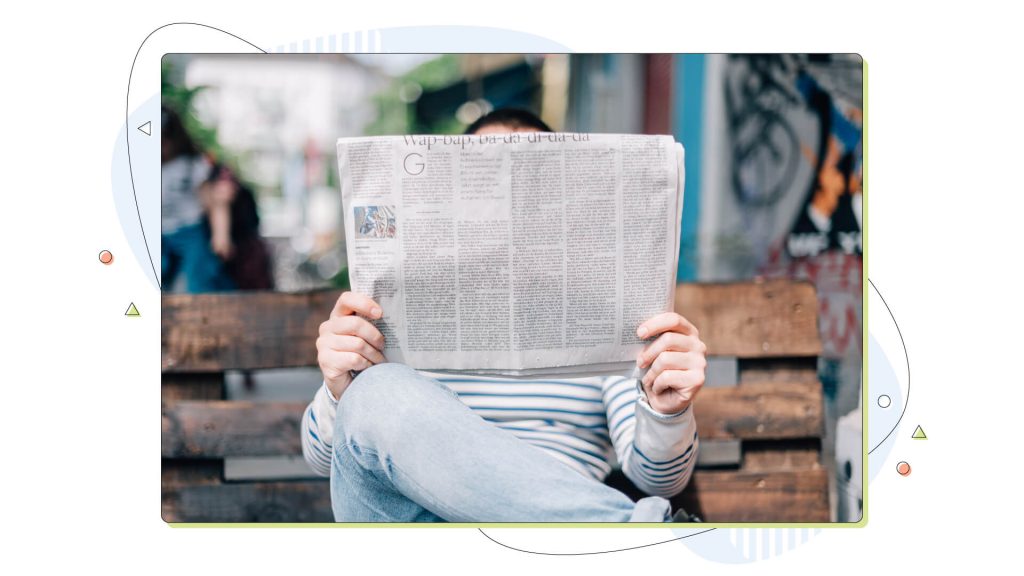 Why Should You Create a Newsletter for Your WordPress Website?
There are many benefits to having a newsletter – one of the most important is keeping your customers in the loop about all your business news. Sending regular updates, news, and promotions can help build trust and loyalty, resulting in higher engagement and sales.
One great tip from backlinko.com is that personalized subject lines can increase open rates by 26%. Next, if the subject line is appealing enough, 47% of recipients will open it. This is huge news for marketers worldwide and can help your business reach its goals faster.
While it's been delivered via email, a newsletter can drive your website traffic. You can encourage subscribers to visit your website and learn more about what you offer by including links to your latest blog posts, products, or services. This can also help improve your rankings, showing search engines that your website is active and relevant.
Simply put, a newsletter is necessary for businesses that rely on physical or online sales.
Choosing a Newsletter Platform for Your Site
Each platform has its own strengths and weaknesses, but you can quickly work around them in some cases.
For example, you can capitalize on the free plans offered by some of the popular solutions to learn the platform, even if this means sending multiple email batches instead of one.
Tip: Did you know you can send newsletters directly from your WordPress website? The next chapter goes through installing and working with a newsletter plugin directly from your WordPress dashboard rather than relying too much on a third-party service.
With that said, here are the most popular third-party newsletter platforms:
Mailchimp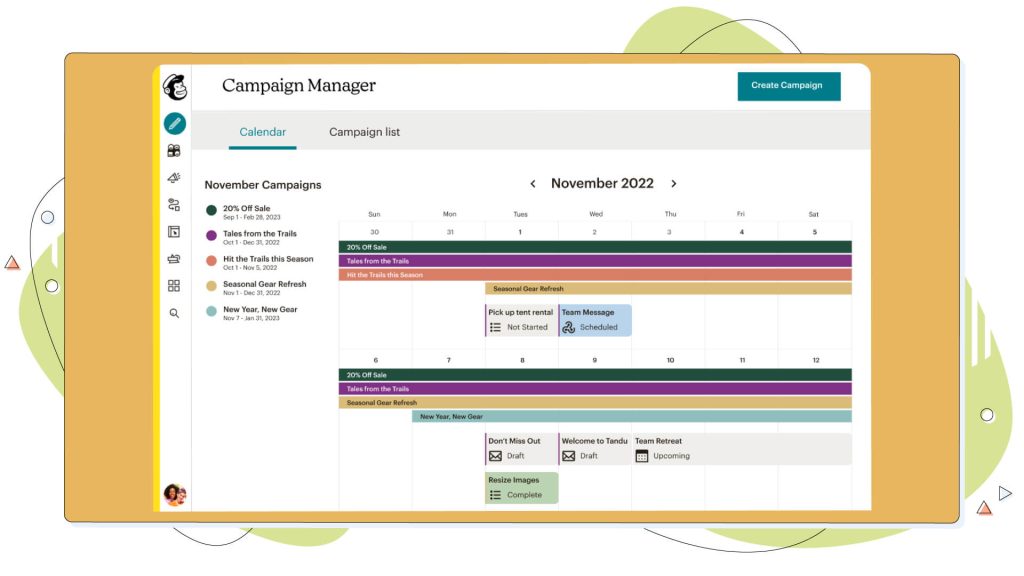 Mailchimp is one of the most widely used newsletter platforms. It offers a free plan for up to 1,000 emails per month, making it an excellent option for small businesses and individuals.
The platform has a user-friendly interface, various templates and designs, and powerful automation features. WordPress integration and unofficial plugins like MC4WP make the form creation process easy.
For people that don't need plugins, Mailchimp offers an easy way through the WordPress block editor to add a signup form inside your posts or pages.
However, its pricing can get expensive as your subscriber list grows.
Constant Contact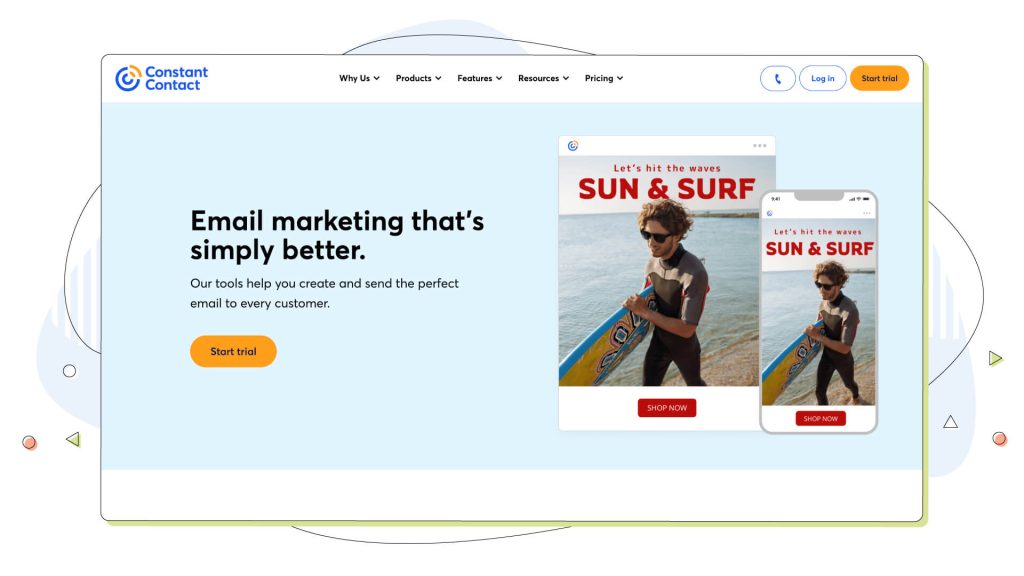 This platform is another popular newsletter platform that is great for small businesses. It offers easy-to-use management tools and automation and now incorporates an AI Content Generator to write engaging content faster.
Constant Contact also provides real-time analytics for making decisions faster and more confidently. But, like Mailchimp, it can become more expensive than other platforms.
Brevo – Formely SendinBlue
SendinBlue, recently rebranded as Brevo, offers features such as email and SMS campaigns, transactional emails, automated workflows and real-time tracking for connecting to your audience.
Compared to Mailchimp, which is widely used in the industry, the platform offers a free plan giving you 300 emails per day for up to 2,000 contacts. Thanks to its free and official plugin (still called Sendinblue), Brevo also has deep WordPress integration, making sending newsletters quite straightforward.
Bonus: ConvertKit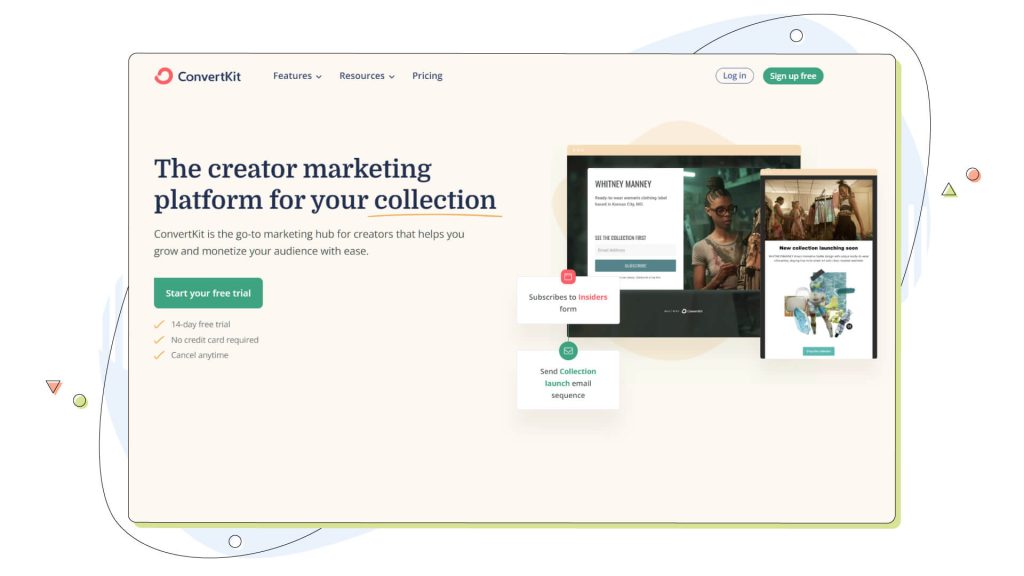 ConvertKit is an excellent platform for bloggers, YouTubers, podcasters, and creators. Being user-friendly is its biggest pro, and ConvertKit comes fused with plenty of email templates, blueprints to kickstart your campaigns or even full landing page designs.
Although it provides everything from the start, even if you check the free option, ConvertKit puts you in a free trial mode of the more premium "Creator" plan, meaning you get more features for 14 days only.
Almost all email marketing platforms that offer newsletter support will ask you basic questions upon signing up. Note that the introductory guides will help you to configure your campaigns, while you can easily fine-tune them later on.
How to Start a Newsletter on Your WordPress Website
So, you've picked out a newsletter platform and realized all its perks. That's cool, but you need Now it's time to create your very own newsletter on your WordPress site!
In this section, we'll walk you through the steps, from generating a signup form to sending that first email to the world. Whether you're a newbie or a seasoned pro, these tips will help you create a newsletter that'll keep your readers hooked and drive traffic to your site.
Step 1: Installing a Newsletter Plugin
One of the easiest and most effective ways to create a newsletter for your WordPress website is by using a newsletter plugin.
Sending emails within your WordPress dashboard has many perks, like having an integrated tool and not solely relying on a third-party platform. You may still need an API for the plugin to function properly, but the process is much more straightforward.
These platforms offer some of the most popular newsletter plugins for WordPress:
The Benefits of Using a Newsletter Plugin
Adding a newsletter plugin to your WordPress site can be super helpful. As noted above, integrating newsletter functionality into your WordPress website removes the need for third-party platforms.
Number two is that it makes it easy to create and send newsletters. With a newsletter plugin, you can use pre-designed templates or create custom templates that match your website's branding. Depending on the plugin, you could also segment your email list to send targeted messages to specific groups of subscribers.
Lastly, some of the newsletter plugins mentioned above provide email tracking and analysis for boosting your marketing efforts. They also usually don't have the email or subscriber limitations of the email marketing platforms discussed above.
You can see how many people opened your emails, clicked on links, and converted into customers. This data can help you make informed decisions about your email marketing strategy and improve your results over time.
Step 2: Create a Newsletter Signup Form
The next step is creating a signup form for all your website visitors to see. The exact steps will be different depending on the plugin you use and the page builder on your WordPress. This section will provide all the information needed to get you started, regardless of your chosen plugin.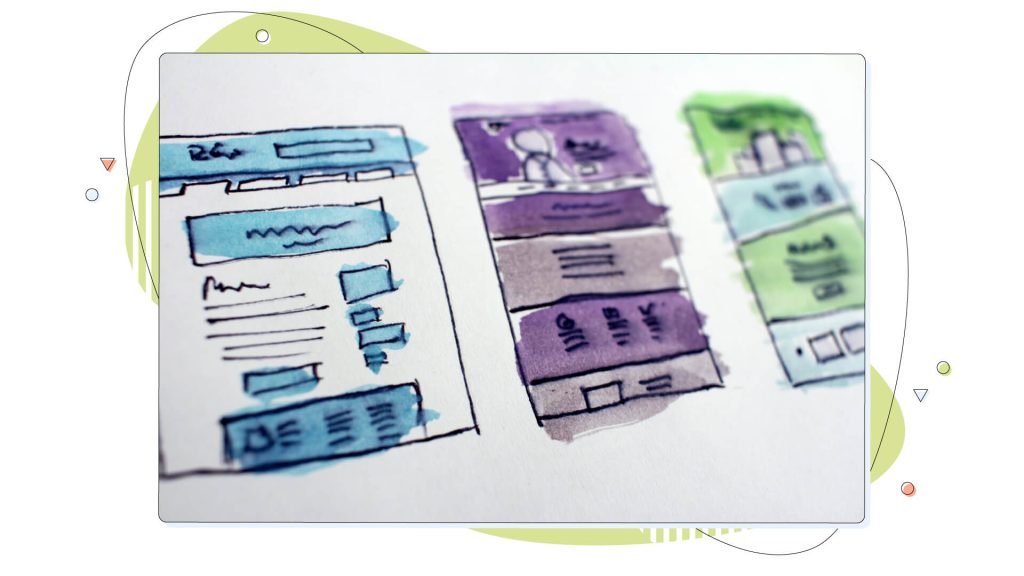 Build Your Subscriber List
You can't send newsletters if you don't have anyone to send them to, right? You need to build your subscriber list to start sending newsletters to people.
To do that, you must create a special subscription form and add it to your website. You can put the form on blog posts, sidebar widgets, or a pop-up window. You could also create standalone landing pages to capture more email addresses from potential subscribers.
When designing a newsletter signup form, there are a few essential elements to include:
Clean design: A clear and straightforward design can make your form easy to understand and fill out.
Headline: A catchy and intriguing headline can grab people's attention and increase their chances of signing up for your newsletter.
Opt-in box: This is where people can enter their email addresses and sign up for your newsletter.
Submit button: A clear and prominent button can encourage people to take action and submit their email addresses.
Building your subscriber list can take some time, especially if you don't have any leads on your website. You should already have quality content, a digital marketing strategy, and a few other ways of growing your audience. This will help you get more eyes on your website and grow your subscriber list gradually.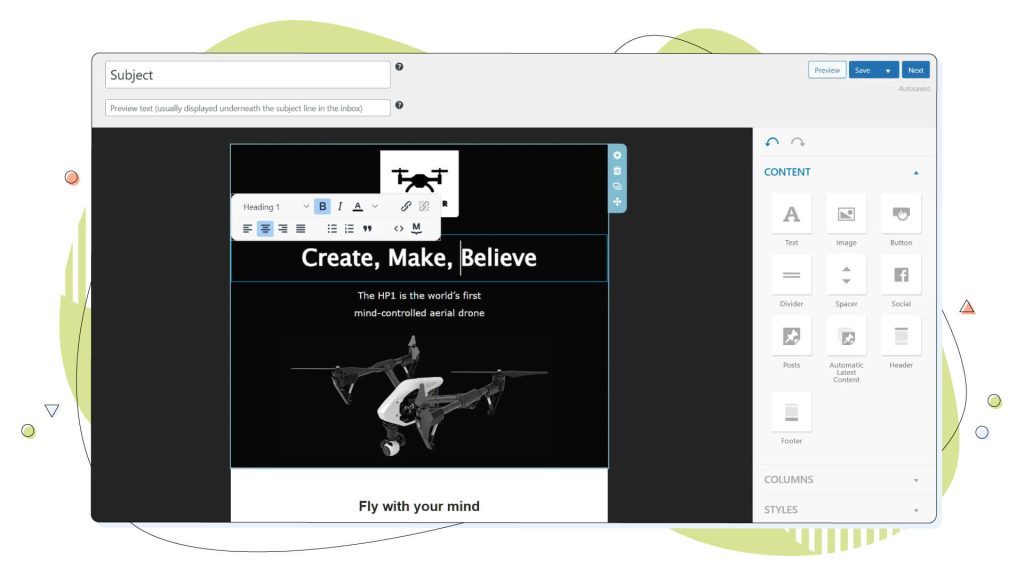 Step 3: Design Your Newsletter!
Finally, the moment you've been waiting for! You can now design your newsletter to match your business style before sending it to your subscriber base.
But first, let's take a look at what goes into a great newsletter:
The header: This section includes your logo and a catchy title that grabs your subscriber's attention.
Introduction/Catchphrase: Welcome your subscribers and give them a brief overview of what they can expect from the newsletter.
Main content: This is where you can share your updates, promotions, or other interesting content. Make sure it's engaging and relevant to your subscribers.
Images: Include some eye-catching visuals to break up the text and make your newsletter more visually appealing.
Call to action: Encourage your subscribers to take action, whether it's to visit your website, make a purchase, or follow you on social media.
Footer: The lowest section of your newsletter includes your contact information and an option to unsubscribe from your newsletter.
Make sure to create exciting content that relates to the theme of your newsletter. Your subscribers have signed up because they're interested in your business and the content you produce and offer. Therefore, ensure that you meet their interests and requirements by keeping your content concise, informative and engaging so that they return for more.
Don't forget that your newsletter design should have your company's logo and colour scheme. This will help keep your brand identity consistent across all your marketing materials and create a more professional look.
Most tools offer some kind of drag-and-drop editor that makes the design process easier for non-designers.
MailPoet includes a neat newsletter editor that allows you to add images, text, and other elements. Then, all that remains is to use this template in your automation process. Creating automation makes the whole process easy to deal with, but it's worth noting that the free version only allows up to three automation per funnel.
Once you've designed your newsletter and added the content, it's time to send it out!
Step 4: Send Your Newsletter!
Now that you have a newsletter ready to go, it's time to send it out to all your subscribers. The steps will vary depending on the plugin or service you use to send newsletters.
However, most plugins and services have easy-to-follow instructions with step-by-step guidance. So make sure that you follow the instructions closely and make sure that you preview the newsletter before sending it out.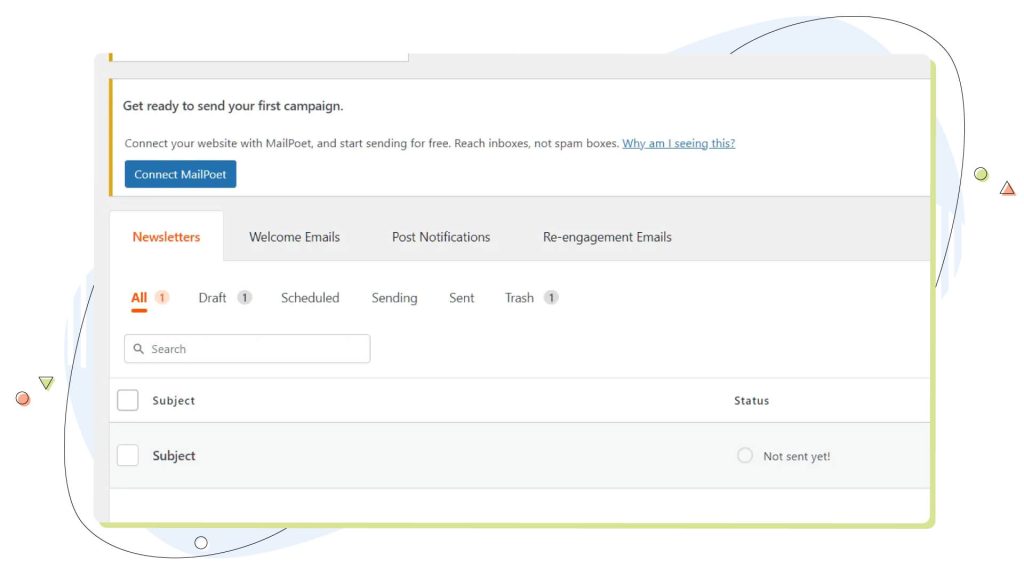 MailPoet, for example, has a separate newsletter option on its menus, apart from the welcome emails you can write to every new subscriber.
Once your newsletter is ready to go, click the 'send' button, and your subscribers will start receiving your awesome newsletters!
A Few Tips on Building Your Subscriber List
Now, this whole process might seem easy enough, but you must also concentrate on increasing your subscribers to see actual results.
So here are some different strategies you can use to build your list:
Use incentives for your sign-ups: Offer a discount code or freebies, like exclusive guides and articles, to those who sign up for your newsletter.
Use pop-ups: Add a pop-up form to your website that encourages visitors to sign up for your newsletter. While pop-ups can sometimes disturb viewers, if applied smartly, they work great.
Use lead magnets: Offer a valuable free resource, such as an e-book or webinar, in exchange for signing up for your newsletter.
Use social media: Promote your newsletter on your social media channels and encourage your followers to sign up.
Offering incentives to users for signing up for your newsletter is crucial as it provides them with a compelling reason to become and remain subscribers.
People are more likely to sign up if they know they'll receive something valuable in return. A survey showed that 39% of people are willing to share their personal data in exchange for financial benefits such as discounts.
Now, let's dive into how you can promote your newsletter on your website and social media channels:
Add a sign-up form to your homepage or any other relevant pages. Make sure it's easy to find and fill out.
Create a dedicated landing page for your newsletter that explains its benefits and includes a sign-up form. Most WordPress plugins and platforms mentioned in this article have pages like this.
Use social media (paid and organic) to promote your newsletter. Share updates about your newsletter and encourage your followers to sign up. You can also add a sign-up form to your social media profiles and run an ad with a link for people to subscribe.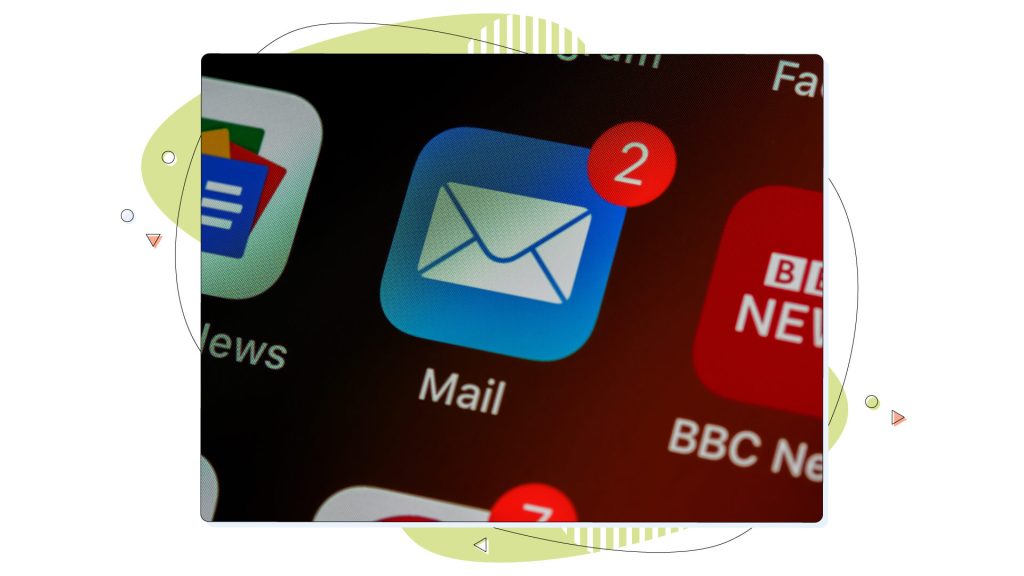 Conclusion: Research and Choose the Most Convenient Email Marketing Service
As we conclude our article, we have a few points to make.
To create a successful newsletter, you must start with a solid foundation to cater to those email subscribers. One way to do that is with newsletter templates and subscription forms from an email marketing platform like the Newsletter plugin.
Fortunately, there are plenty of options available for WordPress users. You can use a free version of a newsletter plugin like Mailchimp or MailPoet WordPress plugin or upgrade to a paid version for more advanced features and capabilities down the line.
One important aspect of building your newsletter subscribers. Your sign-up forms should be prominently displayed on your website and social media channels and easy for visitors to fill out. If you want to make sign-up forms that perfectly suit your brand and audience, form templates can definitely work as a starting point.
Once you have your subscribers, you can start creating and publishing newsletters using a newsletter platform's drag-and-drop functionality within your website. These editors allow you to easily add text, images, and links to your newsletter and customize the layout and design to fit your brand. You can also target specific subscribers with different email campaigns, such as promotions or product updates.
It's essential to keep your subscribers engaged with your newsletter by providing them with valuable and interesting content. This is the cornerstone of success in general. Exclusive offers, news and updates about your business, or helpful tips and advice related to your industry are considered valuable and exciting.
Overall, creating a newsletter should be a no-brainer. It's vital that you also determine which service best suits your business needs, budget, and goals. So research and try as many as possible before opting for one that ticks as many boxes as possible.
Enjoyed this post? Head over to the HostPapa Blog to read more exciting topics like this one!