With over 2 billion active users, Facebook continues to gain lots of popularity. At least half of these users participate in Facebook groups. They virtually gather to express their views and share common interests in business, leisure, entertainment, politics, and issues affecting society.
Facebook groups are among the best ways to engage with your audience and achieve a level of interaction that wasn't even possible 25 years ago. As Facebook prioritizes user intent and human-to-human interactions, Facebook groups focus on just that.
In this article, we'll explain what a Facebook group is and discuss the steps you should take before creating one. Then we'll delve into how you can grow the group.
What Is a Facebook Group?
A Facebook group is a community of people sharing a common goal or interest. Not to be confused with a Facebook page—a profile meant to represent a person, organization, or brand— a Facebook group can be created around anything (your industry, a product, or a general topic related to your niche).
The other significant difference between a Facebook group and a page is that a company page is public, whereas a Facebook group can be:
Open (anyone can join),
Restricted (requires administrator approval),
Private (members can join by invitation only).
With that level of control, you can ensure that group members all share at least one trait: an interest in your business.
Now that you know what a Facebook group is, what should you consider before launching one?
Before You Create a Facebook Group, Plan Ahead
Many business owners who created a Facebook group sometimes wish they could reset it after a few months. This usually happens when realizing they missed out on some opportunities and could have more effectively used the group for the customer engagement it can provide.
This section will cover three of the basic but often overlooked considerations that you should be aware of.
Decide What Your Facebook Group Is For
Who will you be targeting with your Facebook group?
Like in any other marketing strategy, when you manage a Facebook group, you have to understand the audience. Their profile, combined with your campaign goals, will dictate the type of content you create, how you engage with group members, and how you use it to increase conversions.
What will you post about? Try to discover the type of content that will best attract new members, serve your audience's needs, and ultimately increase sales.
Be sure to directly associate the content with your business. As long as you meet that requirement, you have many options when it comes to steering your Facebook in the direction you want.
You could create a How-To group, an Inspirational group, a Discussion group, a Support group, or any group that serves your marketing goals.
Some of those group types may seem too far removed from your business's means of generating revenue, but, like content marketing in general, that's how this particular social media game works.
With a Facebook group, you'll be giving users valuable information that may lead them to spend money with your business, but there will be a few steps along the way. There are significant marketing opportunities that come when you can engage a qualified, custom audience on a channel that perpetually has their attention.
Be Realistic About the Time Investment
Unlike paid Facebook Ads, Facebook groups don't usually provide success overnight. A lot of time and effort are required to attract new members and keep existing ones happy. Be realistic regarding your availability, or identify if you have someone in the team who is aligned to the brand's values and has the relevant knowledge to take on the admin role.
Regardless of your marketing goals, you'll need to communicate consistently to build a strong community. Your involvement will ensure that you can set and maintain the desired tone for the group.
It will take a concerted effort on your part, but it's important to steer the group to become the community that its members expect. By controlling the content and conversations, you'll always be able to keep the discussion focused on the group's core topic, and your brand.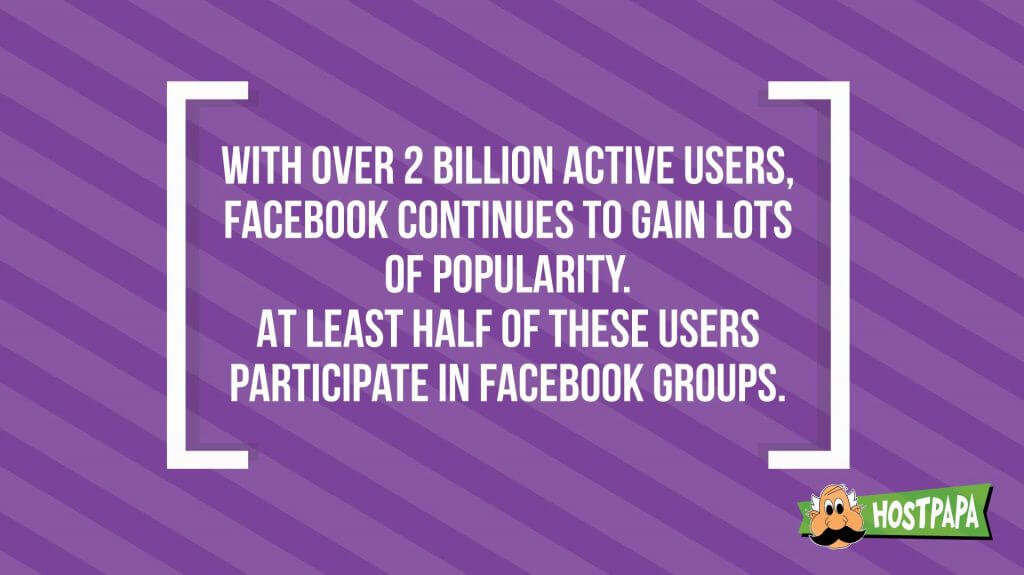 Define Group Rules—Taking Control Is Important
By letting you set up group rules, Facebook has provided you with a way to define clear guidelines regarding how things should run in your group. You can ensure that content and comments remain focused on the topic. The content should never stray from your business niche, so, offensive language, discrimination, and baseless discussions will have no place on your Facebook group.
You should post clear guidelines about how members should participate and identify the behavior that won't be tolerated.
It's best to start with a statement about the group's purpose. That way, the enforcement of all other rules can be tied to one central infraction: straying from the approved topic.
Your Facebook group rules should include:
An explanation of the group background, purpose, and goals,
The geographical area of focus (if you provide only local services/products),
An in-depth explanation of what you consider spam or disrespectful content,
A list of available resources that members may find useful,
The names of administrators and the level of authority.
Once you've come up with the rules that make sense for your Facebook group, publish them as a pinned post, so the information appears at the top of the group page at all times.
Tips for Growing a Facebook Group
Here are five tips to help you grow membership in your Facebook group:
1. Give Users a Reason to Join
Create an awesome group description to give potential members a reason to hit the Join button. Giving incentives like discounts or free shipping for new sign-ups will help. To attract new members, you'll make some promises that will state the benefits of membership and entice users to join—be sure you have everything in place to deliver on those promises.
2. Post Valuable Content
If you don't deliver content that your members want, you won't attract new ones, and you'll start seeing existing members leave. Groups are built around a central idea or topic, so posting unique, relevant content is crucial.
You should share exclusive content—remember, many of your members will visit your Facebook page or other social media platforms, so you'll need to make your group content different. Use your Facebook group to go deeper into your topic and better engage with customers.
3. Actively Seek New Members
You should always try to attract new members to your Facebook group. Here are a few ways you can reach users in a targeted way, seeking only people who are likely to be interested in your business:
Guest blogging—Getting your content published on someone else's blog or websites gives you the chance to reach a new group of qualified prospective group members.
Interviews—If you can get interviewed, you'll have a platform to demonstrate your expertise and promote your Facebook group as a place where members can learn more.
Webinars—Entice users to become members by granting exclusive access to a webinar. It will give you the chance to provide some of the valuable content you promised, plus, you can directly ask attendees to tell their friends or colleagues about your Facebook group and your business.
4. Get an Influencer on Your Side
Getting the approval of influencers, people with large, loyal followings, is a great way to grow your Facebook group audience, but it's not easy. In fact, if you're not providing thought leadership in your niche, earning the attention of an influencer may not be possible. They are protective of their fans and want to make sure that any new people they introduce are a good fit.
When you reach out to an influencer, share your best content. Also, butter them up a little—you should show your familiarity with the influencer's content and show how it has inspired you and your customers.
5. Use Other Social Media Platforms to Promote Your Facebook Group
When promoting your Facebook group, use multiple social media channels. Social media gets so much of your prospects' attention, and it's a shame not to maximize your outreach by using various platforms.
You may use Instagram, Twitter, Quora, or any other popular platform with your audience. Utilizing Google ads and Facebook ads can also help attract numerous people to your group in a short time.
This tactic is considered broad outreach and can result in a sudden surge in membership, so make sure your group is up and running, ready to fulfill your claims of value.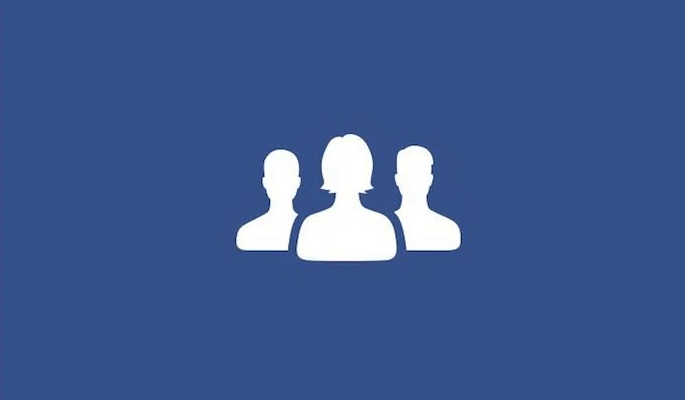 Get the Most Out of Your Facebook Group!
Creating and actively managing a Facebook group can be an excellent way to gain a competitive advantage for your business. If you build a community of interested and engaged members, sales will come easier. Your customers will be delighted with your brand, readily sharing their enthusiasm with their friends and colleagues.
If you're looking for an extremely effective way to engage with users and build a custom community of qualified customers and prospects, take the time to start a Facebook group. The results will follow.