When writing effective business emails, it's all about great copywriting techniques.
While many of us find it hard to tap into our creative side and produce a compelling text, business owners have a huge advantage: they know their subject matter inside out and can implement this easily in their email to make a big difference.
With an in-depth knowledge of your product or service combined with a close connection to your audience, you can write a business email that's focused on your marketing goals and ensure that it hits the mark every time.
As a business owner, you'll find that you may need to send emails for a number of reasons. You might be sending a sales email targeted at a select group of people who are in a receptive phase of your marketing funnel.
You might need to write an explanatory email for a group of prospects; a product update notice, a note that reminds inactive customers that you're still around; or any other kind of business communication. Whatever it is, the email text must be captivating and present a clear value proposition.
In this article, we will cover the four important elements of a business email: the subject, the preview, the body, and the signature. For each of these components, we'll give you tips on how to tailor the contents based on the message you want to get across, while working within the space limitations of each of these elements.
Writing a great business email is easier than you actually think. It all starts with a punchy subject line, which is what we'll cover first. So let's get started!
The Subject Line
Subject lines aren't easy to write. At least effective ones aren't. There are very few characters to work with, so you have to make each of them count.
Like the headline of a news story, an email subject line has to check some very important boxes. It needs to:
Immediately capture the reader's attention,
Accurately represent the content,
Entice the recipient to keep on reading.
If your subject line doesn't grab the reader's attention and spark interest from the get-go, the email might not even be opened. Short subject lines work best. Aim for six to ten words. A subject line of that length will be easier to scan and can be read on phone screens.
A proven tactic is to include the prospect's name in the subject line. It makes it that more personal, and the reader may be more inclined to open it if they feel you are speaking directly to them. It is also important to make it clear what the email is actually about. This can be hard, because you'll probably start with a marketing message that's way too long and have to condense it down to as few words as possible. So, as an intermediate step, try writing the subject line in the style of a newspaper headline; this will train you to use as little words as possible.
Word choice is crucial in your subject line. It's easy to get too salesy. As a rule of thumb, try to avoid clichés or anything that might be perceived as pushy.
If you focus on grabbing the reader's attention, reflecting the email's contents, and prompting the recipient to open the email, you'll come up with a great subject line that does everything it's supposed to do.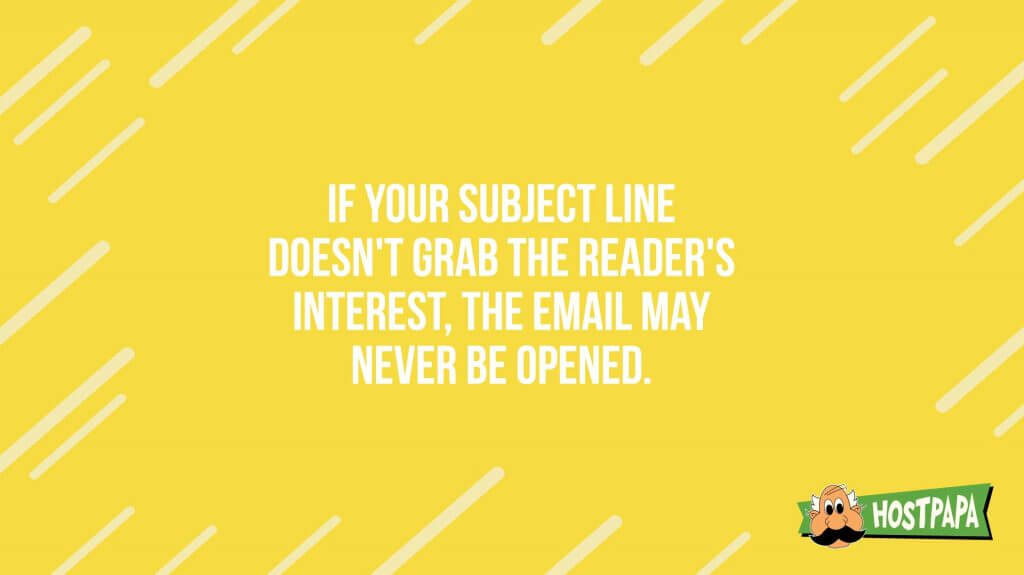 Previews
We know the subject line has a lot to do with getting people to open your email, but there's something else that can have a huge impact on that: the email preview text.
The first line of the body of your email will be visible before people even open it, and it needs to carry on the same message as the subject but in slightly more detail. If the subject along with the preview text can generate interest, the recipient is much more likely to open your mail.
Many of the subject content guidelines discussed earlier also apply to the preview text. Make it personal by including the customer's name, avoid overly aggressive, sales-pitch language; stick to your core marketing message, and accurately represent the email's contents.
With more characters to work with, some find that the preview text is a better place to take a personal approach than in the subject line. You can reference a mutual connection or suggest that you and the recipient share the same interest or issue, one that's related to your niche, of course. By personalizing the intro, you can achieve a more natural transition into the body of the email.
If you focus on writing an engaging opening line, you'll be able to grab the recipient's attention and convince them that the email is worth reading.
Body Text
Success! You've lured the recipient in with a compelling subject line, and your preview text reinforces your message with an honest reflection of the content that's about to follow. Now, it's time for the body of the email to shine. It should be a more in-depth version of the same message mentioned earlier.
You must use your knowledge of the audience and your business value proposition to refine the communication and craft a clever message that is interesting and insightful.
There's no need to write a novel. About five or six sentences should suffice. If you write more than this, you're asking too much of the reader. There's a good chance that the moment they open the email and see too much text, they'll bail without even skimming it.
So now that we have discussed the length of the text, let's discuss effective copywriting techniques.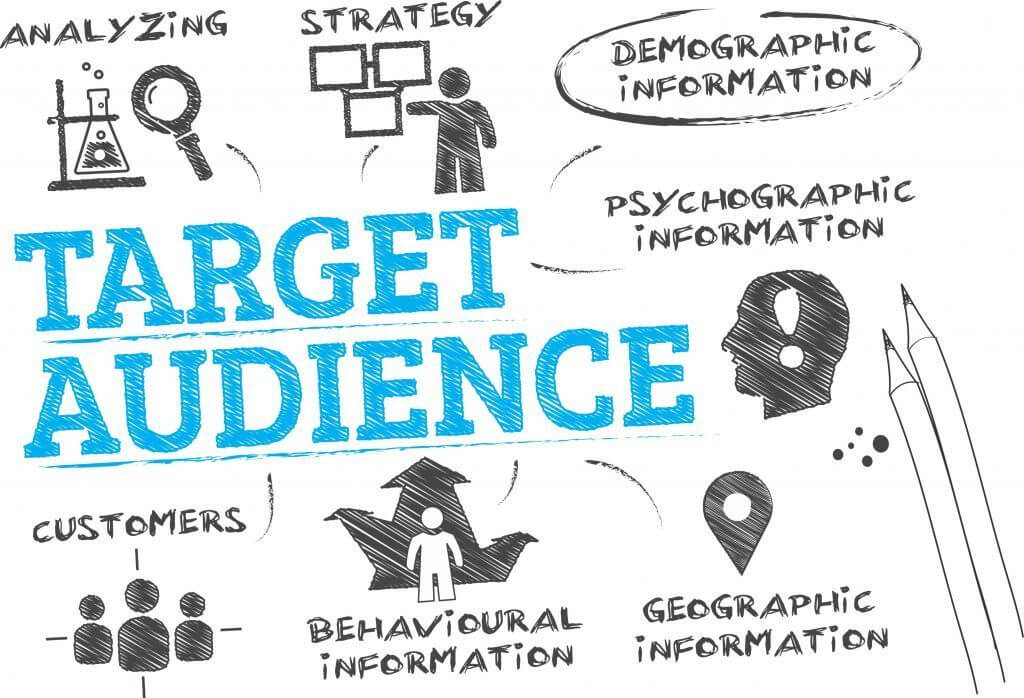 Consider Your Audience
Whether the To field of your email contains 10 names or 100, the content should be written with a very specific audience in mind. Take everything you know about your customers and create a composite profile that represents your buyer persona. Write directly and explicitly to that person, imagining how they would want to hear your message.
The narrower your definition of the audience, the clearer your message will be, and the more it will appeal to your recipient.
Knowing who the reader is will be crucial when you're coming up with an appropriate tone for your email. If it has a stiff, formal tone, it won't feel like a genuine effort to connect with the recipient. Keep it loose but professional, including the pronouns "you" and "your," and engaging the recipient with a message that gets straight to the point.
By writing with a specific audience in mind and striking just the right tone to resonate with them, you'll find that your business emails not only get read, but that they trigger the response you're looking for.
Use Your Brand Voice
The contents of your business email will have a greater impact if it is clearly connected to your brand as a whole. Consistency across channels is the key to effective branding, so your email contents should take full advantage of any recognizable brand elements that you have established.
One of those elements is your brand voice.
Encapsulating your mission statement and core values, your brand voice has a unique tone and vocabulary that helps to form the personality of your business. It should be tailored to your audience and used to establish guidelines that impact not just your marketing efforts but all of your business communication.
Whatever the message is, you should always use your brand voice. Expressing your message in a way that customers have come to associate with your brand will make what you're trying to say resonate more deeply with them.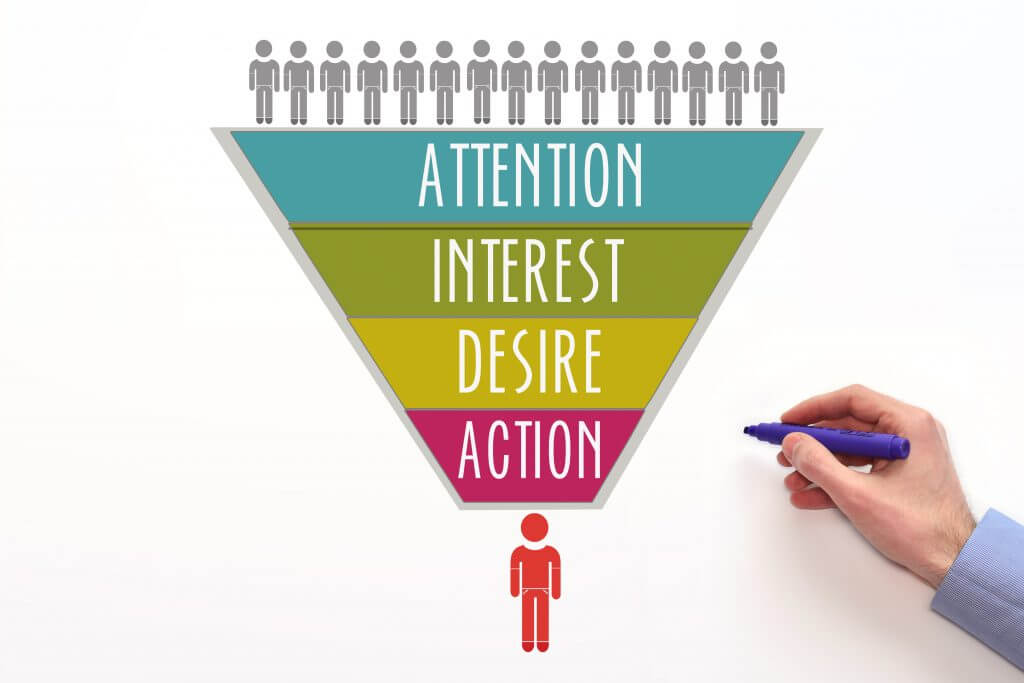 Think Conversion
In marketing, the term conversion often refers to converting a prospect into a customer, but it can involve all sorts of transformations. Your conversion goal may be to turn nonsubscribers into subscribers, to get people to make an appointment, to increase attendance at your event, or any other business objective that involves encouraging someone to do something.
Since every business email you send will have a clear objective, conversion should be at the forefront of your copywriting strategy.
First, be very clear about what you want the recipient to do. The best way to prompt someone is to use actionable language—your email can have a call to action (CTA), just like your ads and website do. All the rules that apply to those marketing channels also apply to a CTA in your email. It should be very easy to identify, create a sense of urgency, and make a clear value proposition.
You can create the perfect marketing message in your email, but if you don't tell the recipient what you want them to do, you shouldn't be surprised by lackluster results. While it's true that having recipients open and read your email is a major step in persuading them to act, if it doesn't explicitly state the action you want them to take, they won't do it.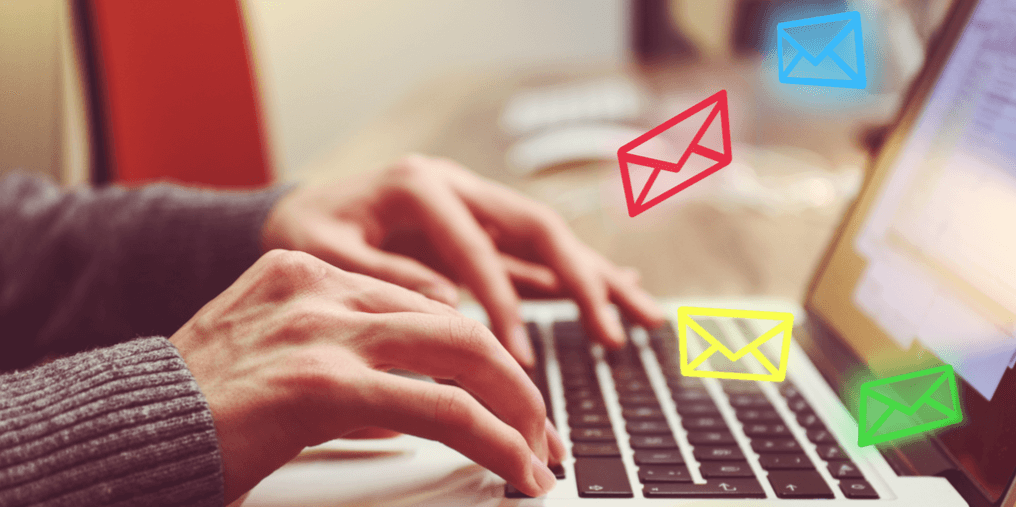 The Signature
Your signature is right at the end of your email, sometimes digested almost subconsciously after the main content.
It is an important last opportunity to cement your business identity in the mind of the recipient. It should reflect your brand in as many ways as possible. To create a signature that does just that, (in addition to including your company name, your logo, and your own name), think about including your title, a business phone number, email, website, social media links, and a photo. That way the reader has endless ways to reach out to you and can also put a face to a name.
Before You Hit Send
We've covered some of the most important aspects of crafting an effective business email, but there's one essential point we need to go over: editing and proofreading.
It can be a pain but it's completely necessary.
Even the most expertly-crafted messages will fall flat if it contains bad grammar, a typo, or misspellings. If you don't catch these mistakes before the email is sent out, you'll risk embarrassment and maybe even turn customers and prospects away. A sloppy, mistake-filled email can leave the recipient thinking that you don't have an eye for detail and they could believe that this shortcoming is a reflection of how you run your business.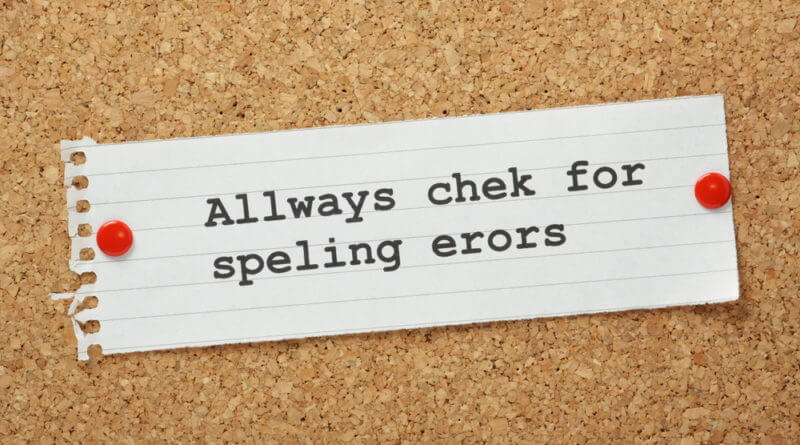 Even if you're a former spelling bee champ and ace proofreader, don't take any chances, run your text through a tool like the Hemingway App or Grammarly. You may be surprised by something you missed.
Remember that when it comes to writing emails to support your business, you have the inside track. No one knows your customers like you do, and no one knows as much about your products or services. Effective email copywriting is really just a matter of combining this knowledge and adding a dash of creativity to get your message across in the best way possible.
We hope this article has given you some insight into email copywriting best practices and shown you that coming up with awesome content for your business emails isn't that hard after all.
How often do you use email marketing? Do you follow any best practices? We'd love to hear from you!