Getting mad at web page pop-ups is something all of us have done at some point. Those pesky, in-your-face marketing pitches are universally disliked. Nevertheless, they can increase conversions if used properly.
This article will explain how small business owners can use pop-ups to increase conversion while not putting off users. We'll start with an attempt to resolve a common point of confusion—how can something as generally disliked as pop-ups be useful in converting visitors into customers?
The answer comes down to restricting pop-up usage to two specific scenarios and putting a great deal of effort into making your pop-up content compelling. We'll cover that approach and, hopefully, leave you with a better understanding of how to get the most out of what is an often-misused marketing tool.
The Great Pop-up Contradiction
Users and search engines heartily disapprove of pop-ups, and yet, they can still help a website's conversions. It's a maddening contradiction, but one that can be clarified with two statements:
Google and other search engines have rules baked into their algorithms to penalize websites that misuse pop-ups. The keyword here is misuse.
Users only hate pop-ups that are displayed at the wrong time or offer no value. The take-away here is—not all pop-ups are annoying.
Those distinctions get straight to the heart of what has become a source of confusion for many website owners.
Pop-ups will only hurt your site's SEO if they're too intrusive or considered unnecessary for legitimate website functionality.
If a pop-up appears well after a person visits the site—at least 20 to 30 seconds after—it is not considered intrusive. Such pop-ups are typically triggered by the visitor's actions on the site and are often referred to as page entry pop-ups. When timed properly, they give users a chance to explore your site before being presented with your CTA.
Well-implemented page entry pop-ups will not only be OK with search engines, you'll have a chance to display them based on specific user behavior. That's something you can't do if you throw up a pop-up the second a visitor arrives.
There's another kind of pop-up that won't harm your SEO and it has more to do with the pop-up's purpose than when it displays. It's called an exit-intent pop-up.
If a user is about to leave your site, you can present an exit-intent pop-up to make one last attempt to engage with them. Exit-intent pop-ups won't harm your SEO, and they work around 2% of the time, which is better than many other CTA mechanisms.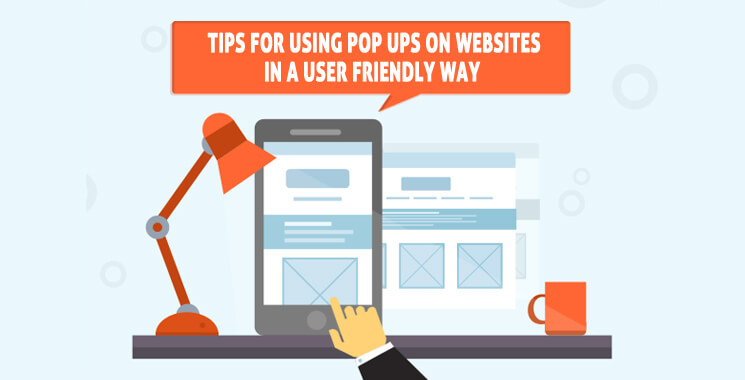 So the kinds of pop-ups that won't hurt your search engine rankings are the same types that visitors find less annoying and are more likely to respond to.
That reality should help resolve any lingering confusion that remains about pop-ups. It's possible to use them without hurting your site's SEO or driving visitors away. But, out of the countless ways site owners use pop-ups, there are really only two that can be considered appropriate and effective: carefully timed page entry pop-ups and exit-intent pop-ups.
That leads us into the next section in which we'll delve deeper into those two effective uses of pop-ups.
The Last Two Acceptable Ways to Use Pop-ups
In a world where "too many pop-ups" has become a punchline, people won't take your site seriously if you bombard them with aggressive pop-ups. If you do, and users don't simply leave your site, they'll proceed with a negative feeling that's not conducive to making a purchase.
Nevertheless, if there's one thing that marketing tools like pop-ups deliver on, it's allowing website owners to gather performance metrics, and the numbers don't lie—certain pop-up implementations can have an extremely positive impact on conversions.
Those implementations are:
Page entry pop-ups that are presented in context. That means pop-ups whose timing and content are directly tied to users' behavior on your site.
Exit-intent pop-ups that allow you to make a final attempt to engage a visitor before they leave your site.
There are some guidelines that apply to both these implementations and some that pertain to exit-intent pop-ups alone. In the rest of this section, we'll get into those details.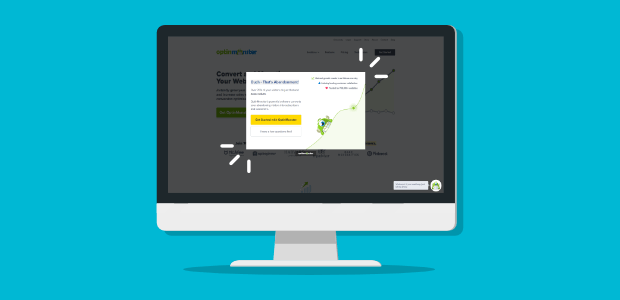 Page Entry Pop-Ups
For a page entry pop-up to be effective at increasing conversions, it needs to be presented in context. Context can include things like:
The contents of the webpage the visitor is currently viewing.
How long the visitor has been on the site.
When a visitor scrolls to a certain point on a page.
The visitor's navigation history on your site.
Signs that the user is about to abandon their cart.
There are countless ways to use a visitor's behavior on your site to better target them with pop-ups. The more you can tailor a pop-up to specific user behavior, the more effective that pop-up will be.
Too many websites display a pop-up within seconds of a visitor accessing the site. That not only annoys visitors, it makes it impossible to monitor their behavior on the site long enough to inform your use of a pop-up.
Aside from making every effort to display page entry pop-ups based on context, here are a few more pop-up best practices you should keep in mind:
Ensure that the pop-up is prominently displayed. Consider its location and make the most of available design elements like color, graphics, and fonts.
Be extremely compelling in your headline. Use everything you know about your target audience to write copy that will grab their attention.
Make your CTA crystal clear. There should be zero doubt as to what you want the user to do.
Offer something your prospects want. Stress how valuable your offer is, whether it's a content download, promotion, discount, free shipping offer, or any other incentive that your visitors would respond to.
Make the pop-up easy to dismiss. If a user wants to close your pop-up, be happy they're not closing the browser tab instead. Don't make it hard for users to get past your pop-up and continue browsing your site.
Before we wrap up this discussion of page entry pop-ups, there's one type of pop-up that we should mention, even though some would not even call it a pop-up. It's a low-pressure alternative to traditional pop-ups called hello bar or sticky bar.
A sticky bar is visible the moment a website loads, but it only takes up a small space at the top or bottom of the website. Unlike a pop-up, a sticky bar won't interrupt visitors by blocking the content they're viewing. This type of pop-up can't be closed, and users can interact directly with its contents to enter their email address or otherwise respond to your CTA.
That covers the topic of page entry pop-ups. Now, let's move on to the only other conversion-enhancing usage of pop-ups that won't harm your SEO—the exit-intent pop-up.
Exit-Intent Pop-Ups
The job of an exit-intent pop-up is to convince exiting visitors that there's something worth staying on your site for.
When a visitor has been on your site, you know what they've seen and you know what your page entry pop-ups have promised.
The offer in your exit-intent pop-up has to be better.
You can assume that exiting visitors have consumed at least some of your content and decided what you're offering is not for them. If it's price or shipping fees that they objected to, you have a really good chance of converting them by offering a first-purchase discount or free shipping. If they would love your best-selling product but somehow missed it while browsing your site, an exit-intent pop-up is your chance to show it to them.
Knowing exactly how to entice an exiting user to stay will take some careful analysis of your target audience and can be easier if you use past customer behavior as input in creating your pop-up offer.
Other than significantly improving the value of your offer, another basic rule regarding exit-intent pop-ups is that they should appear immediately when a visitor takes action to leave. Also, an exit-intent pop-up that takes over the whole page will perform better than one using a standard pop-up window.
Exit-intent pop-ups have true conversion power. Use them for effect as your last-ditch effort to turn a browsing prospect into a buying customer or to add one more user to your email subscription list.
When Used Correctly, Pop-Ups Can Fuel Conversions
The first step in understanding how to create user-friendly pop-ups that convert is to acknowledge two facts:
Not all pop-ups are SEO poison,
There are some pop-up implementations that users don't seem to mind that much.
In this article, we've discussed how small business owners can use page entry pop-ups and exit-intent pop-ups to increase conversions while not annoying users. If you limit your site's use of pop-ups to these two applications and follow the other guidelines presented here, you'll find that pop-ups can consistently fuel conversions on your website.
Do you use pop-ups on your website?