Many websites use pop-ups to display important messages and offers, but research shows that most users don't like pop-ups. Thankfully, they aren't the only way to communicate with your visitors.
A more laid-back and less intrusive option you can use in place of pop-ups is hello bar, also known as sticky bar.
If you feel pop-ups may ruin the experience of using your website but you still want a method of displaying offers, announcements, and CTAs, then a hello bar is an effective alternative you can try.
Pros and Cons of Using a Hello Bar
In some ways, hello bars are the opposite of pop-ups. Where pop-ups jump out unexpectedly, a hello bar is visible on the website the moment it loads.
The bar occupies the top or bottom of the website, and unlike a pop-up, it can't be closed. A hello bar follows the user as they scroll, taking up only a tiny space at the top or bottom of the web page.
Their advantage lies in the fact that hello bars don't interrupt visitors by blocking the content they're viewing.
That being said, here are three pros and cons associated with using a hello bar.
| | |
| --- | --- |
| Pros | Cons |
| Doesn't interrupt visitors. | Can be overlooked. |
| Is always visible on the website. | Isn't as attention-grabbing as a pop-up. |
| Is easy to create thanks to its small size. | Cannot hold images and other media elements. |
Many studies have shown that hello bars help generate leads without annoying visitors. Of course, as with every marketing tool, the results you get from using a hello bar will depend on how you implement it.
It's important to consider your target audience when implementing a hello bar for your site, and, as always, A/B testing with multiple versions will let you see which one gets you the best results.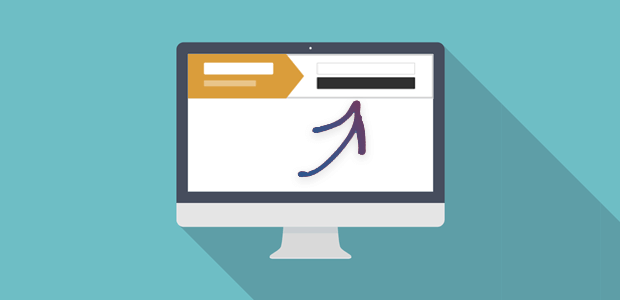 What Can You Use a Hello Bar For?
You can use a hello bar for the exact same purposes as you'd use a pop-up.
1. Collecting New Subscribers
A hello bar can act as a form on your website. When a user visits your blog, for example, the hello bar on top or bottom can offer them to subscribe. Visitors can simply fill in the form by entering their name and email address right in the hello bar. It's a great way to build your email list.
2. Increasing Your Social Media Following
If you have a Facebook, Twitter, Instagram, or Pinterest account for your business, your hello bar can display an actionable follow button. When visitors click the button, it will take them straight to your social media page. This is a proven method for getting more social media followers.
3. Sharing a Lead Magnet
If you've created a video course or ebook on a particular topic, you can share an excerpt from it with your visitors. They can simply click the download now button on your hello bar or fill in their email address to get the lead magnet. It's another great way to build your following.
4. Reducing Cart Abandonment
An online store could put an offer on a hello bar that gives all first-time purchasers a specific discount or an attractive bundle of products or services. Visitors can simply enter their email address and get the coupon or discount code with the offer.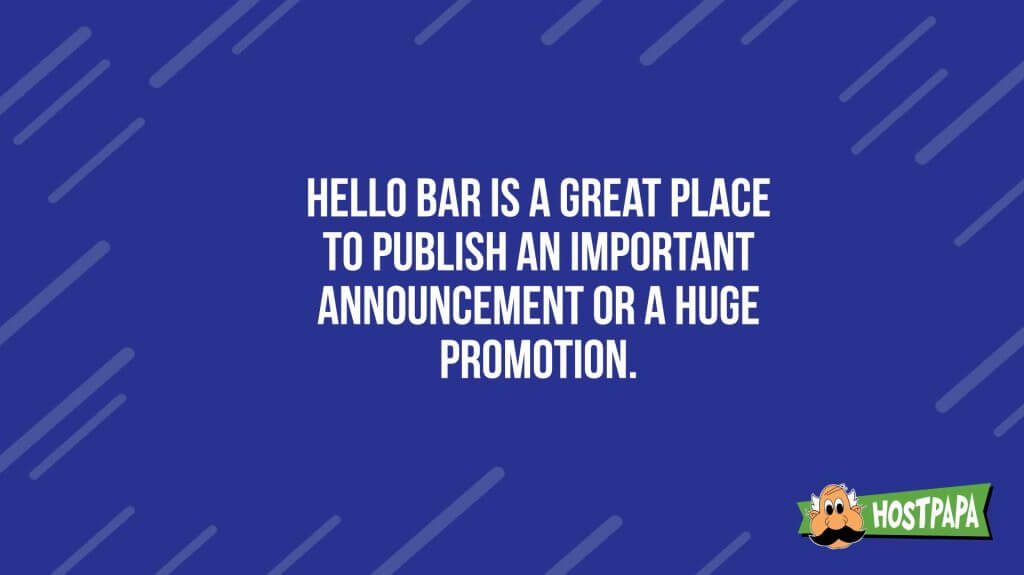 5. Displaying an Important Announcement
Since a hello bar sticks at the top or bottom of your website and doesn't disappear, it's a great place to add an important or time-sensitive announcement, for example, your online store's holiday delivery schedule, information about returning defective products, or something else.
What to Keep in Mind When Creating a Hello Bar
Since a hello bar doesn't have a lot of space, you should do your best to make every inch of it engaging and persuasive. Here are the three tips you can use to make the hello bar the best it can be:
Add persuasive copy: The text displayed in your hello bar will have a big impact on its performance. Add emotionally charged words, show the benefits of your offer, and give a compelling reason to subscribe to your blog or do whatever you're asking your visitors to do in your hello bar. Only with engaging copy can your hello bar be a success.
Mention a great offer: Do you want visitors to buy a product that you're promoting? Try giving a discount in your hello bar. If you want people to sign up for your newsletter, consider using your hello bar to offer new subscribers a coupon. Attractive offers make people more likely to click on your hello bar.
Insert unique branding elements: While a hello bar doesn't give you much room to add images and videos, you can still add graphical elements like emojis, countdown timers, and beautiful colors to make it stand out on your site.
And again, create multiple variations of a hello bar on your website so you can A/B test them with audiences to see which one performs best.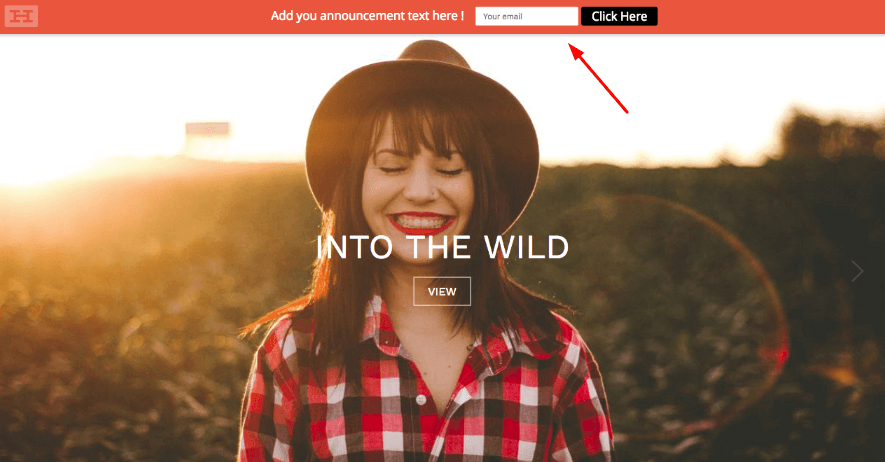 How to Add a Hello Bar to Your Website
There are many services and plugins available with which you can add a hello bar to your website. Here are a few in no particular order:
Optinmonster. This is a good choice if you're looking for a full-fledged marketing tool that allows you to create and insert all kinds of lead-generating website elements, including hello bars, sidebars, lightboxes, etc.
It works on both WordPress and non-WordPress sites and comes with a variety of plans to suit any budget. Click here for instructions on how to add Optinmonster to your website.
SumoMe. If you want a simple (and free!) WordPress plugin that lets you add a hello bar to your website, then SumoMe is the perfect solution. While the free version comes with limited features, it is still enough for anyone who wants to add a hello bar to their site.
There's a paid version that gives you access to additional features like the ability to A/B test, an advanced analytics dashboard, and more. Click here for instructions on how to integrate SumoMe with your website.
Optimonk. Combining the best of Optinmonster and SumoMe, Optimonk is an advanced tool that lets you create all kinds of customized pop-ups, hello bars, and other attention-grabbing website elements.
It's available with a free plan that you can use if you're on a budget, plus it works with both WordPress and non-Wordpress websites. Click here for instructions on how to implement Optimonk on your website.
Final Hello Bar Tips
Depending on what service you're using to create a hello bar, you'll be presented with some customization options.
Before we close out this discussion of hello bars as a valuable alternative to pop-ups, here are some things you should try out, if your service supports them, when implementing a hello bar on your website.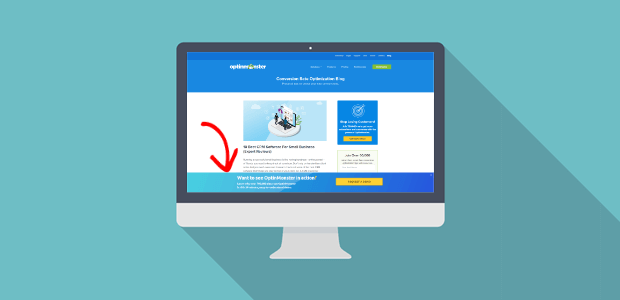 1. Add Different Hello Bars to Different Areas of Your Site
A hello bar doesn't have to be everywhere on your website. Instead, you can create different hello bars for different parts of it.
For example, your website's blog section could have a hello bar that asks users to subscribe to your blog or newsletter, while your products section could have a hello bar giving users a discount on their first purchase.
By creating targeted hello bars on different parts of your website, you'll have more success getting new customers and subscribers for your online business.
2. Add Unique Graphics and Animations to Your Hello Bar
Most services let you customize the hello bar by changing its CSS and HTML. If you don't know how to do it yourself, you can hire a web developer to customize your hello bar for you.
Some ways you can customize it include adding an animation, unique graphics, eye-catching colors, or attractive design elements. You can also add feature-rich widgets, like a countdown timer, for example.
3. Target Different Users with Different Hello Bars
Some advanced services like SumoMe and Optinmonster give you the option to display hello bars based on the audience segment.
For example, an online store could set a different hello bar for female shoppers (that gives an offer on purses) and another hello bar for male shoppers (that gives an offer on briefcases).
This way, you can increase your chances of engaging visitors with the hello bar on your website.
Have you ever tried to use a hello bar?