Every customer is, in the beginning, a potential customer, otherwise known as a lead. It stands to reason that getting more leads will result in new customers, but how can a small business attract leads?
That's one of the primary goals of online marketing. Collecting the email addresses of potential customers is the first step in many proven-effective strategies, and a common approach involves a marketing tool known as a "lead magnet."
In this article, we'll cover what lead magnets are and how they can help your business, go through a couple of best practices, and wrap up with a look at different types of lead magnets.
What Is a Lead Magnet?
It's common practice for companies to gather prospects' contact information by offering them something they'll find valuable.
A lead magnet is that "something."
If you simply ask for a prospect's email address without offering anything in return, you won't get nearly as many addresses as you will if you offer an attractive trade.
Here's an example in which a software company offers a "Growth Toolkit" as a lead magnet.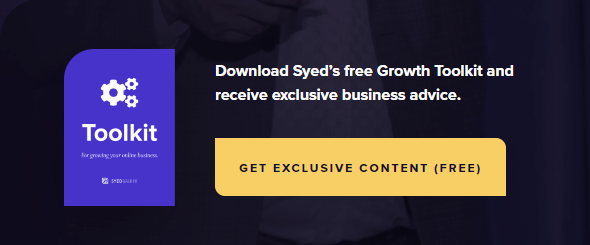 Knowing exactly what you have to offer to get the most email addresses takes some creative thinking, but more importantly, it requires careful analysis of your target audience. For some types of prospects, it will be a piece of content that educates them in your niche or simplifies the work they do. For other target audiences, the opportunity to save money might be more compelling.
When you understand the problems your prospects need to solve, you'll be on your way to figuring out what kind of lead magnet would encourage them to provide their contact information.
Later we'll revisit how knowing your audience is crucial in identifying the right lead magnet, but first, let's discuss the impact that lead magnets can have on your business.
How Lead Magnets Can Help Your Business
Drawing an analogy from everyday life, when you meet someone who you'll interact with again, a reciprocal exchange of contact information is common.
That's what the beginning of your relationship with a new potential customer is like. The prospect has just become aware of your business, and you are learning for the first time that they might be interested in your business.
There's just one thing needed to complete the introduction process—you'll want the prospect to provide their email address! Once you have it, you'll be able to reach out to that prospect with email marketing initiatives designed to convert them into a customer.
This would be a good time to review the basic steps involved in a typical email marketing funnel:
The prospect responds to your Call to Action (CTA). The action you want the user to take is to provide their email address, but first, they need to see your landing page; that's where they'll enter their contact information.
The prospect provides their contact information. After filling out a form with their name, email address, and other information you're requesting, when the user clicks Submit, they'll be given access to your lead magnet.
You enable access to the lead magnet. Usually delivering a "Thank You" message along with the promised content, a web page appears that allows the user to download or otherwise obtain the lead magnet.
You send a follow-up email. After some time has passed, your reach out to the prospect with a welcoming message that lays the groundwork for an ongoing conversation.
Email marketing ensues. Since the user is officially part of your mailing list, you can target them with email marketing campaigns, (provided the content you send matches what the user agreed to receive from you).
If you can't gather prospects' email addresses, the whole process falls apart and the key to effectively building an email list is offering an attractive lead magnet. Lead magnets are crucial to email marketing. Without a good one, you won't get past the first step.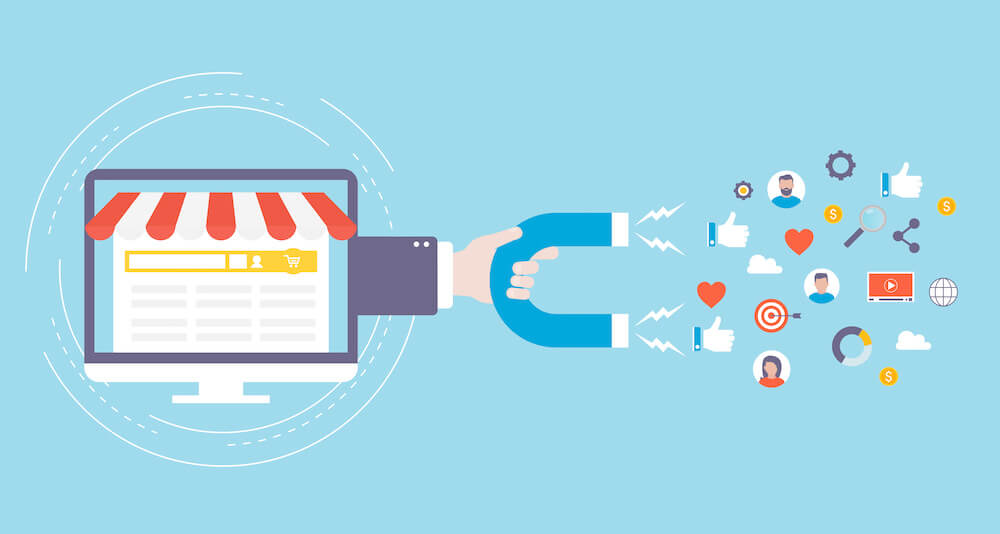 Lead Magnet Best Practices
With some variance based on the audience and the type of lead magnet, there are some universal rules about the best way to create lead magnets. This section will explain five lead magnet best practices.
1. Create High Perceived (and Actual) Value
Your lead magnet must be seen by prospects as something valuable. And after it's consumed, prospects should still believe it's of high value.
A lead magnet that has immediately apparent value and delivers on its promise can create a lasting feeling of trust and appreciation in your users, and that's a great foundation for an ongoing customer relationship.
As mentioned above, creating an effective lead magnet starts with in-depth audience analysis. What you learn about your prospects will drive every facet of how you use lead magnets, but its most significant impact will be in determining the optimal offer for your target audience, in terms of real and perceived value.
2. Make Your Lead Magnet Easy to Consume
Your lead magnet should not be a speed bump in your marketing process. After consuming your lead magnet, prospects should experience a spike in enthusiasm about doing business with you, and that's when they'll be most receptive to further outreach.
If it takes too long to consume the lead magnet, all that excitement will fizzle out before you have a chance to capitalize on it.
It's advisable to keep your lead magnet accessible—something that can be consumed (read, watched, used, or redeemed) within five minutes. A long, complicated lead magnet will not get you nearly as many opt-ins as one that's easy to consume.
3. Offer an Immediate Solution
Even if you offer a high-value lead magnet that's easy to consume, the solution it provides may take a while to implement. For complex problems, that's OK, but if your prospects have a problem that can be solved fast, that's an even better angle to use when creating a lead magnet.
If you offer an easy-to-implement fix for a problem that's frustrating your target audience, the resulting sense of gratitude that the user will feel makes them receptive to the next step in your email marketing funnel.
4. Highlight Your Value Proposition
A lead magnet can be an excellent way to deliver what may be the prospect's first really good look at your value proposition.
Many types of lead magnets offer educational value, promising to get the recipient up to speed on the niche you operate in. Such material should guide the prospect to draw certain conclusions about the best way to deal with the problems that your business solves.
For example, if you owned a plumbing company and offered access to an article about how to fix a leak, that lead magnet could provide an objective description of the repair process, followed by an explanation of how your service optimizes and improves on the standard fix.
If you highlight your value proposition in your lead magnet, it won't seem odd to your prospects—they understand that you want their business. It's a way to make a low-pressure sales pitch, woven into what is, as promised, truly helpful content.
5. Remember to Drive Traffic to Your Lead Magnet
Creating a great lead magnet won't do you much good if no one knows about it. To get the word out that you have a great offer, use every channel available to you.
On your website, your lead magnet should be impossible to miss. A pop-up has proven to be an extremely effective way to let visitors know about your lead magnet and a great way to get your email list growing fast. When it appears, the user has to take action—there's something about a mandatory response that drives conversions.
Social media is another good channel for letting prospects know about your lead magnet. Twitter and Facebook, for example, are marketing channels with such expansive reach that not leveraging them to present your offer would mean missing out on a huge opportunity.
For that matter, paid ads are a sure way to get your lead magnet seen, and platforms like Google Ads let you precisely target the audience you're after. That means every prospect that accepts your lead magnet after seeing an ad can be considered a highly qualified lead compared to those from other channels.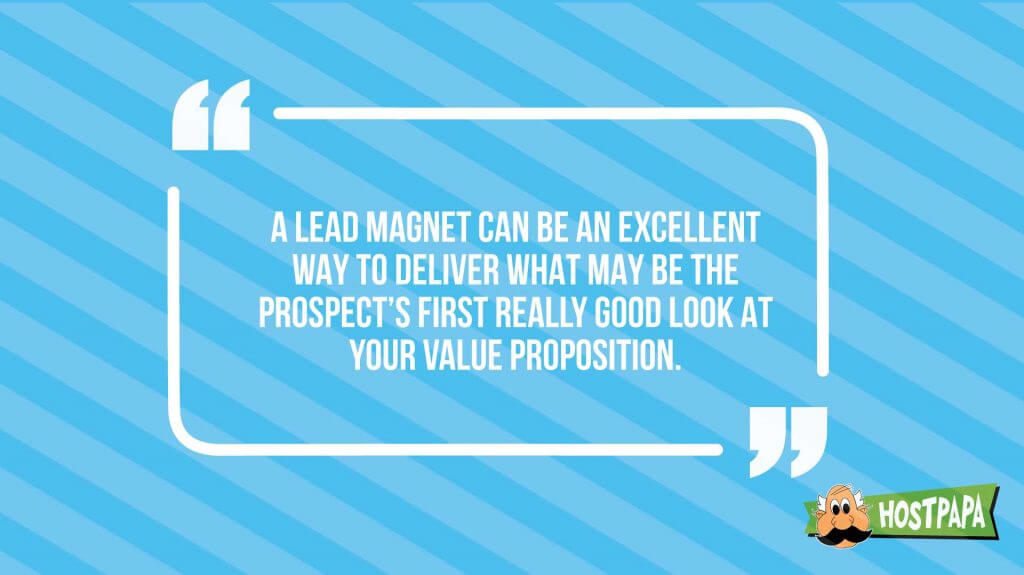 Types of Lead Magnets
In this section we'll look at several common types of lead magnets, Depending on the products or services you offer and your target audience, you may choose to offer premium content, educational material, a way to save, or anything that you feel will resonate with your prospects.
Exclusive Content
By providing content that is made available only in exchange for a prospect's email address, you inherently imply that the content has more value than your other content. Exclusive content is often referred to as "gated content."
This may be an oversimplification, but it's human nature to want something of value that's being withheld. With that compulsion at work, if the value of your offering is evident, you can acquire a massive number of email addresses in a very short time.
Here are some examples of gated content that can serve as highly effective lead magnets.
Insider Information
Offer prospects an inside track on niche information. If it's insight that's not available anywhere else, plenty of people will be more than happy to give you their email address to get it.
A lead magnet of this type, like all lead magnets, must be unique content. If your guide, white paper, or tutorial, for example, answers the same questions as dozens of other resources, and those sources don't require contact information, users will most likely take the easy path, ignoring your lead magnet in favor of a more readily available option.
The Secret, Revealed!
If you have a fantastic value proposition, describing a unique solution that sets your business apart from all your competitors, but you only elaborate for prospects who provide their email address, you're keeping secrets, in a good way.
When you present what you have to offer as a "secret," a formula for success, or any type of closely guarded, high-value information, that will pique the interest of prospects and compel them to share their contact information.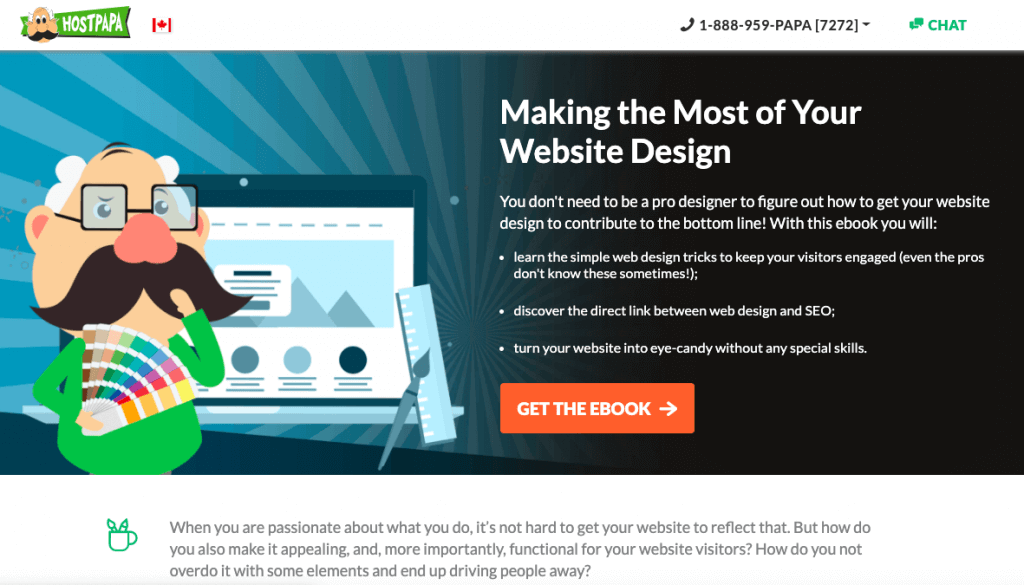 An Original eBook
An eBook can be used to provide more in-depth coverage on a topic than a single web page or blog post.
One of the best ways to create an eBook is by compiling previously published material and adding a small amount of new content. You can repurpose your blog posts or web content but be sure to add sufficient value so you're not trading for email addresses using content that's already freely available.
Webinars and Training Videos
Content like a training video or web seminar can be a huge draw for prospects. This format allows you to present compelling content that delves deeper than any other format into niche information. Not only will prospects trade their contact information for video content, but they'll also be happy to devote more time to consume it.
A training video or live webinar can get a new customer relationship off to a really good start. From the beginning, you'll be perceived as an expert. You can become the prospect's go-to source for information in your subject area.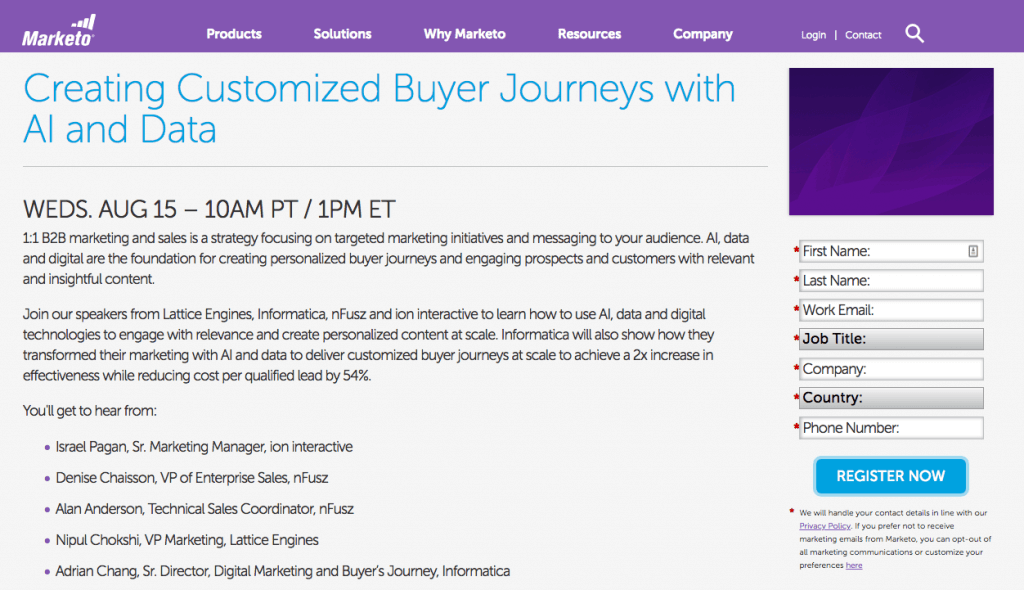 As with creating an eBook, the content of your video presentation may already exist. If you transform your most useful blog posts into a script for a training video, there may not be much original writing to do, so you can put more effort into looking good on camera!
A Glowing Case Study
A case study is a success story—a real-life example of how you deliver on your value proposition. It puts your business in a very favorable light because it focuses on the positive impact you've had on a past customer.
This is the perfect type of lead magnet to use if your prospects tend to need a lot of details about your process before they can consider doing business with you.
All that's required in creating a case study is to select one of your most successful customer engagements and develop a downloadable document that lays out all the details. Explain the problem the customer had and the steps you took to resolve it. Be sure to highlight the positive outcome. A testimonial statement from the customer, complete with unbridled praise for your business, is a common fixture in this type of lead magnet.
Helper Documents
When you're trying to compel prospects to share their contact information, offering a quick solution to a problem can be very effective. Here are some examples of helpful documents that can serve as awesome lead magnets.
Handy Checklists
If you've written website content or a blog article that explains the solution to your customers' most common problem, that content is just a few quick edits away from becoming a checklist.
One nice thing about a checklist is that any To-Do item on the list can be an opportunity to gently remind the prospect about the products or services you provide.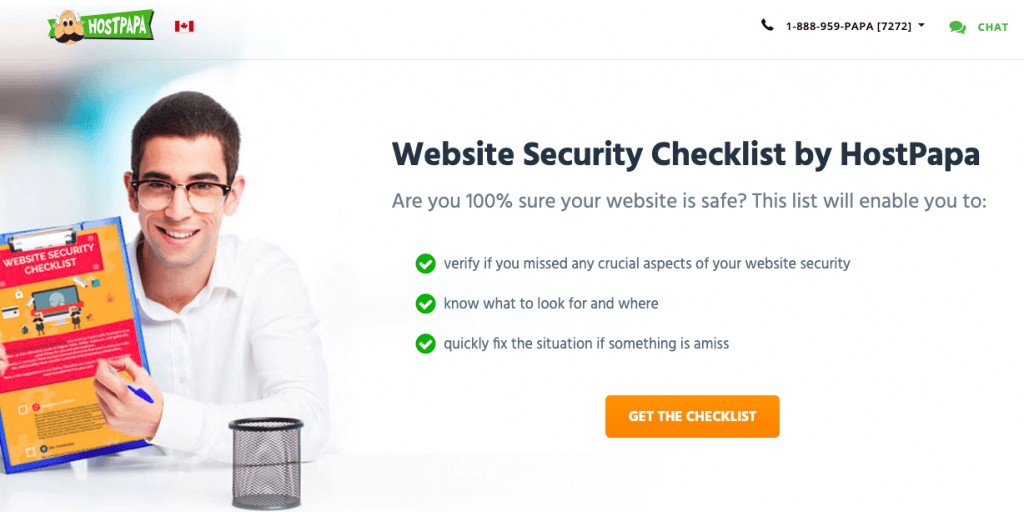 A Workbook
Workbooks can be very effective in attracting leads. If your product or service is even slightly complicated, requiring the customer to make decisions before a purchase can be made, a workbook can help break down the details and speed the process of determining the prospect's specific needs.
Imagine you run a B2B turf management supply company. In order to buy and use your products, a prospect will have to understand fertilizer and other chemicals, plus they'll have to do the math, factoring in specific product usage recommendations.
A workbook could simplify the decision process for the prospect, which they'll greatly appreciate. In this example, the conclusions drawn by the prospect after completing the workbook may even constitute a shopping list, complete with product names and qualities! Where will the prospect go to make their purchase? To the company that was so helpful in providing the workbook!
Templates
Templates help people get things done fast. These handy problem-solvers attract leads extremely well, partly because they satisfy the three most important requirements for a lead magnet: they're valuable, they're easy to use, and they provide an immediate solution to the prospect's problem.
Freebies and Discounts
While many lead magnets offer intangible value, that is, knowledge, you really can't go wrong trading savings opportunities for email addresses.
Here's an example of a straightforward lead magnet offering substantial savings in exchange for an email address.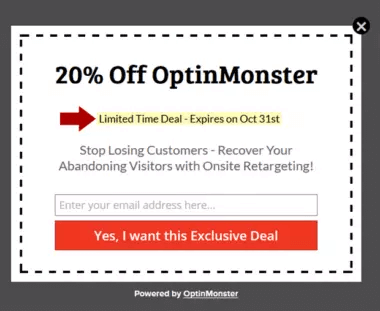 You can offer discount codes or coupons, samples of your product, free shipping, or any form of cost-savings that your prospects would find compelling.
Attract More Customers Fast with Lead Magnets!
Online marketing has some confusing jargon. There's black hat SEO, push notifications, SERPs, and KPIs. By comparison, defining the term "lead magnet" is a piece of cake.
It's a magnet for leads!
Trading valuable content for email addresses is a proven way to build your customer base. In a mutually beneficial exchange of content for contact info, both you and the prospect get something of value.
There are also many other popular and effective kinds of lead magnets that we didn't have a chance to cover. To find the right one for your business, factor in everything you know about your target audience and offer what you think they will find valuable.
We hope this guide to lead magnets has given you some ideas about how you can grow your email list using high value offers that will delight your prospects!