The world of sales is constantly evolving, and staying ahead of the competition requires using the latest sales tools on the market. These powerful resources help professionals streamline their processes, manage leads, and close more deals.
This blog post explores the most popular and effective sales tools available today, and offers insights on how they can help you achieve your sales goals. Whether you're a seasoned sales professional or just starting out, the right sales tool can help you elevate your career and close more deals.
What, Exactly, Are Sales Tools?
Sales tools refer to a variety of tools and technology that help sales teams improve their efficiency, productivity, and effectiveness. There is a wide range of sales tools with different features, such as helping you manage leads, forecast sales, track the effectiveness of sales strategies, and much, much more.
Sales tools are essential because they help streamline the sales process and make it more efficient. Using sales tools, sales teams can automate repetitive tasks, such as data entry and follow-up emails, which frees up more time for sales reps to focus on selling. Sales tools can also help improve data accuracy, which is critical for effective sales forecasting and pipeline management.
The right sales tools can also help sales reps to personalize their approach to each prospect by providing them with the insights and information they need to understand their prospects' needs and pain points. This helps build trust and rapport with prospects, ultimately leading to more sales.
Different Types of Sales Tools
Effective sales teams rely on a variety of tools to help them manage their pipeline, nurture leads, and close deals. In this section, we'll explore the different types of sales tools that can help you achieve your sales goals.
Customer Relationship Management (CRM) Software: A CRM system tracks and manages interactions with prospects and customers, providing valuable insights into their behaviour and preferences. A good CRM stores contact information, helps you manage deals, and automates tasks like follow-up emails and reminders. Popular CRMs include Salesmate, Close, Hubspot, and Zoho.
Sales Intelligence Tools: Sales intelligence tools help you gather insights about your prospects and their companies, giving you a competitive edge in your sales efforts. These tools can help you identify potential leads and understand their needs and pain points. Popular sales intelligence tools include Crunchbase, Owler, and ZoomInfo.
Sales Enablement Tools: Sales enablement tools equip your sales team with the resources and information they need to succeed. These tools can range from content libraries to training resources. Popular sales enablement tools include Showpad and Qlik Replicate. 
Proposal and Contract Management Tools: Streamline the sales process by automating the creation and management of proposals and contracts. These tools can save time and reduce errors. The most popular proposal and contract management tools include PandaDoc, Docusign, and Proposify.
The Top Benefits of Sales Tools
As a salesperson, you constantly seek ways to improve your performance and close more deals. One effective way to do this is by utilizing sales tools. Below are some of the benefits of using sales tools:
Boost Productivity: Sales tools can help you streamline your workflow and automate many of your routine tasks. This not only saves you time but also frees up your mental energy, allowing you to focus on high-priority tasks such as closing deals.
Enhance Customer Experience: Customers expect personalized experiences and instant responses. Sales tools can help you deliver on this by providing relevant information about your customers and their preferences. This can help you tailor your conversations and offerings to their individual needs, resulting in a more positive customer experience.
Improve Sales Forecasting Accuracy: Sales forecasting is crucial for any sales organization as it helps you plan and budget for the future. Sales tools can provide you with real-time data on your sales performance, enabling you to make informed decisions about your sales strategy.
Better Collaboration and Communication: Sales is a team sport. Sales tools can help you collaborate with your team members and share information more efficiently. This can help you close deals faster and improve your overall performance.
10 Sales Tools to Help You Close More Deals in 2023
As a sales professional, you know every second counts when it comes to closing deals. With so many things to manage, from lead generation to follow-up emails, it can be challenging to stay on top of everything. Fortunately, there are a wide range of sales tools to keep you organized, automate your workflow, and help you close more deals. Here are 10 sales tools to help you crush your quota this year.
1. Close
Close CRM is an all-in-one sales platform designed to help you close more deals in less time. It offers features like lead management, email and SMS sequences, call routing, and pipeline management. The platform also integrates with other sales tools, such as Zapier and Docusign, to streamline your workflow.
2. Fivetran
Fivetran is a data integration platform that connects all of your sales tools and data sources. It helps centralize your sales data and run analytics to gain insights into your sales performance. With Fivetran, you can easily automate data pipelines, which saves you time and allows you to focus on closing deals.
3. Leadfeeder
Leadfeeder is a lead-tracking tool that identifies potential customers who have visited your website. It allows you to see which companies have visited your site, what pages they viewed, and how long they stayed. With this information, you can prioritize your lead generation efforts and focus on the most promising leads.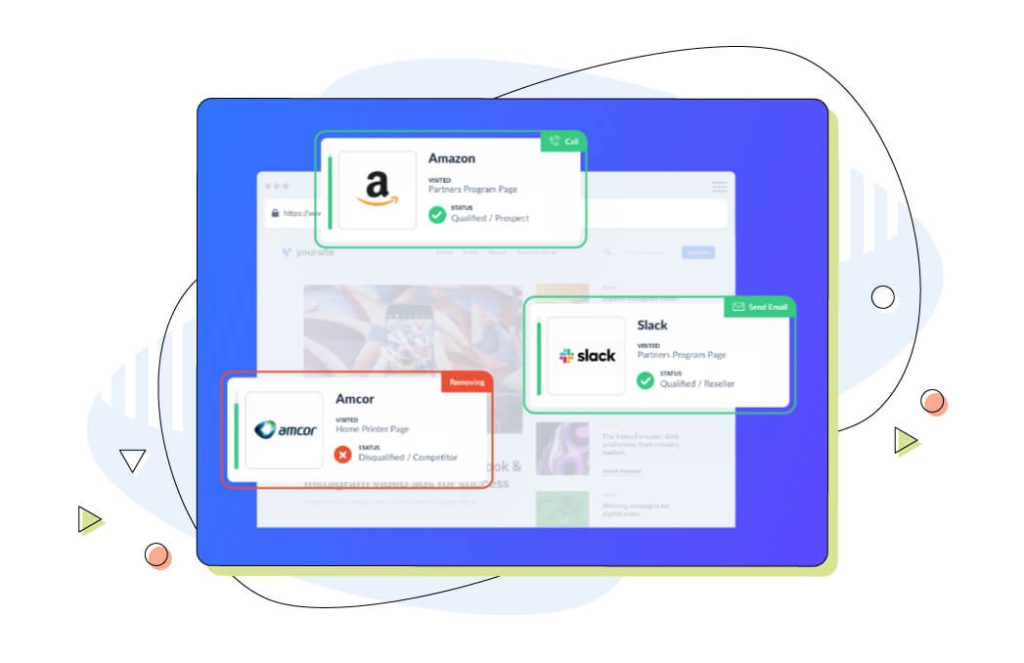 4. LinkedIn Sales Navigator
LinkedIn Sales Navigator is a powerful sales tool that allows you to identify and target potential customers on LinkedIn. It offers lead recommendations, account insights, and advanced search filters to help you find the right prospects. With LinkedIn Sales Navigator, you can also see who has viewed your profile and get real-time sales updates.
5. Calendly
Calendly is a scheduling tool that simplifies the process of setting up meetings with potential customers. It allows you to share your availability and lets prospects schedule meetings with just a few clicks. Calendly integrates with other sales tools like Zoom and Salesforce, making it easy to manage your schedule and keep track of your meetings.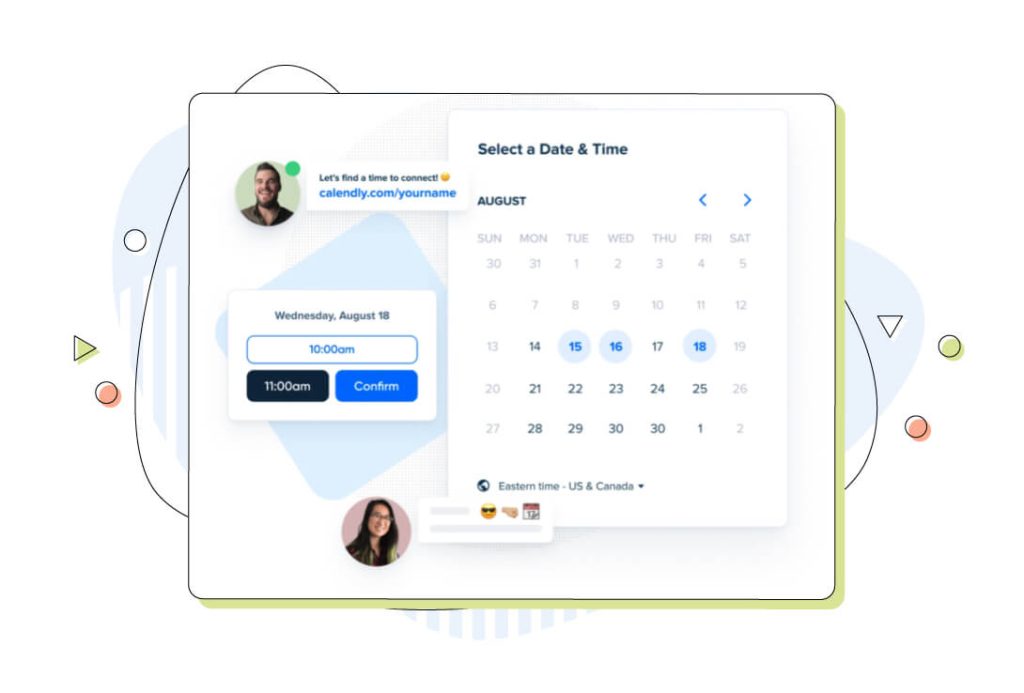 6. Dripify
Dripify is a LinkedIn automation tool designed specifically for sales professionals. It allows you to create and send personalized emails to your prospects at scale. With Dripify, you can set up LinkedIn drip campaigns, track opens and clicks, and automate your follow-ups. The platform also integrates with other powerful sales tools like Hubspot and Pipedrive.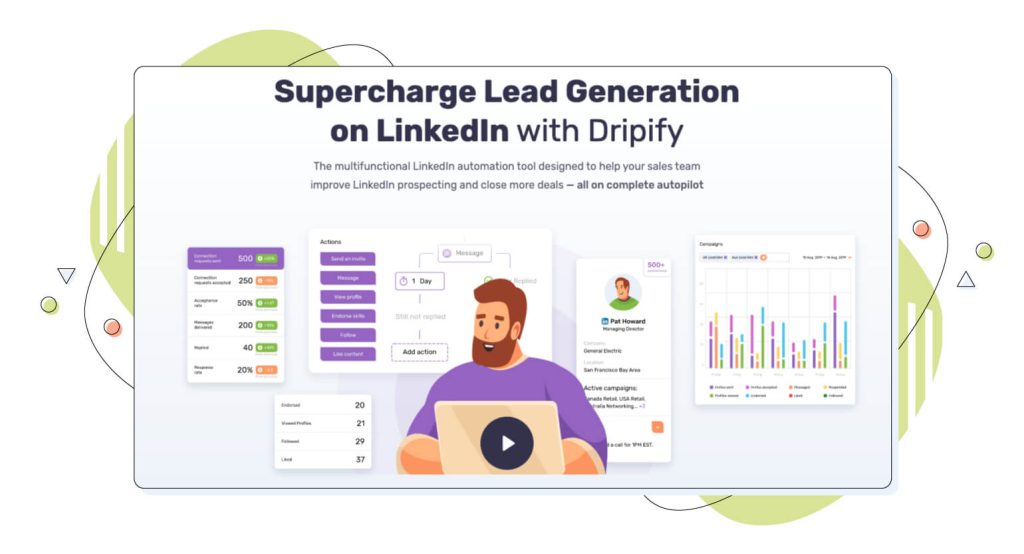 7. Docusign
Docusign is an electronic signature tool that allows prospects and customers to sign documents from anywhere. It's an essential tool for sales professionals who need to close deals quickly and efficiently. Quickly send contracts, proposals, and other documents for signature, track their progress, and receive notifications when they're signed.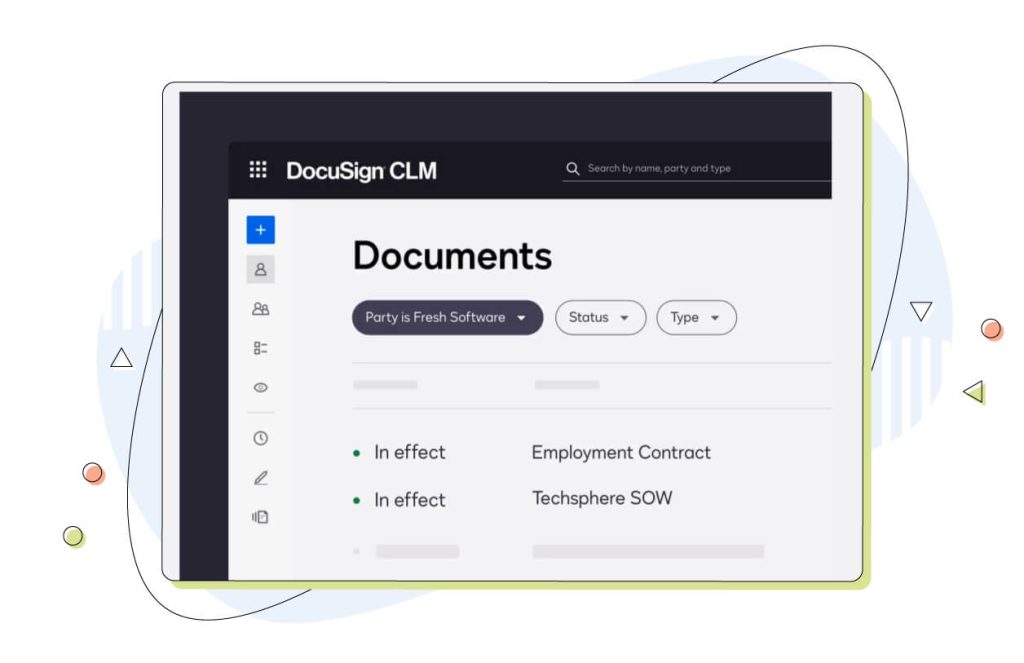 8. Leadfuze
Leadfuze is a lead prospecting tool that helps you find and target potential customers based on specific criteria. You can easily search for leads by industry, job title, company size, and other factors. It also offers automation features, so you can speed up your lead generation efforts without sacrificing effectiveness.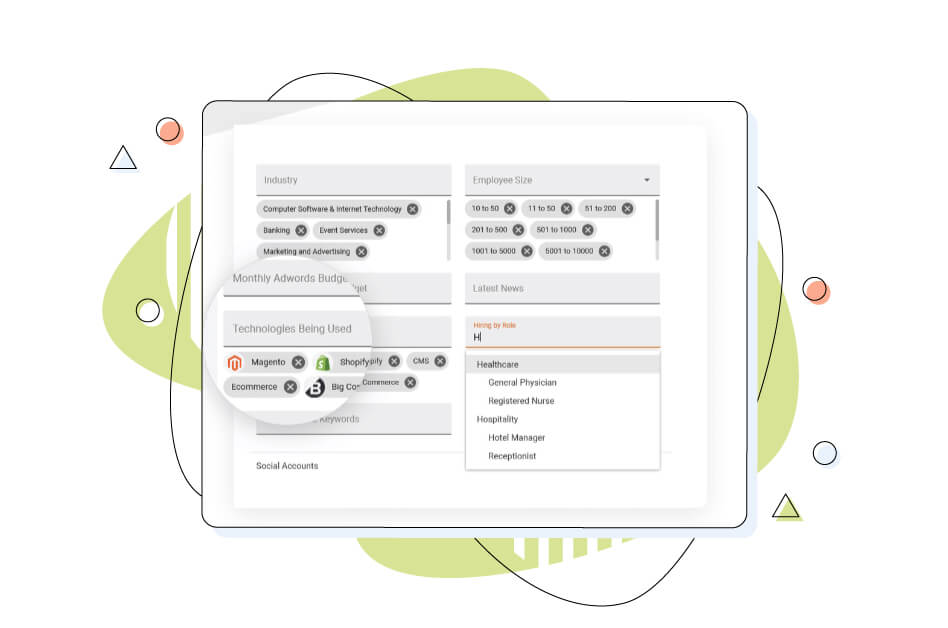 9. Hubspot
Hubspot is an all-in-one sales and marketing platform designed to help businesses grow. It offers a ton of features like lead management, email automation, and social media management. The platform also integrates with other sales tools, such as Dripify and Leadfuze, to streamline your workflow and improve your sales performance. Hubspot offers several different platforms for both sales and marketing teams, so it's worth considering if it fits into your stack. However, it may be too powerful (and expensive) for smaller companies.
10. Zapier
Zapier is an automation tool that allows you to connect your sales tools and automate your workflow. It offers integrations with over 3,000 apps, including Close CRM, Calendly, and Hubspot. With Zapier, you can set up workflows that automate tasks like lead generation, email marketing, and data management.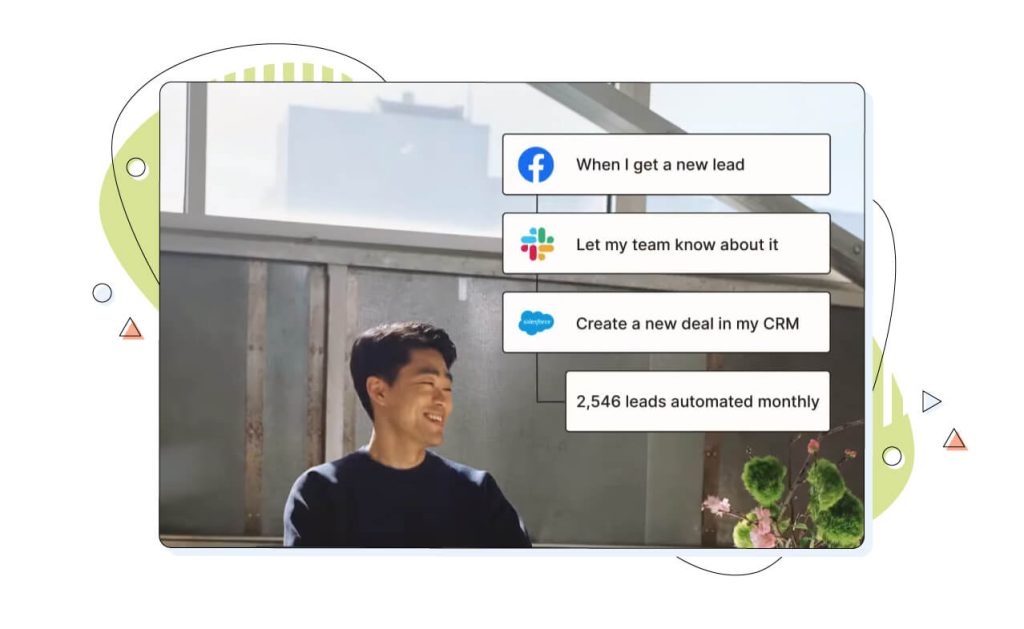 Work Smarter (and Faster) With The Right Sales Tools
The right sales tools can significantly enhance your sales efficiency, streamline your workflow, and close deals faster. Whether you're a small business owner or a sales team leader, investing in the right sales tools is critical to achieving your sales goals.
From customer relationship management systems to email marketing tools and sales engagement platforms, there are a variety of options available to fit your unique needs and budget.