Making extra money is a goal for a lot of people. Whether you're trying to save money for a new house or car, finding ways to make extra money can be helpful. While finding an additional job can be very exhausting, we live in the modern world where you can take on almost any job online.
The online world is filled with opportunities that can bring you extra income, even passively. The coronavirus pandemic brought in some exciting ideas to make money online. Although many of these were available before the pandemic, they gained popularity when people couldn't get outside their houses, and they remain relevant today.
The eCommerce business thrived during the COVID-19 period. Statistics from the Census Bureau show increased eCommerce sales by 43% in 2020 alone. As expected, clothing and gasoline declined, but building materials, gardening tools, and book sales increased significantly.
Luckily, there are plenty of ways to make money online if you need to, from selling your old tech and appliances to selling some of your art online to walking dogs in your area. You'd be surprised by the number of side jobs you can take with just the minimum amount of research.
Now, for the most part, these jobs are remote, meaning you'll be working from home. Some others listed below require you to go outside, but you still don't have to stay out for long, depending on the task.
Join an Affiliate Network
Get Started With Dropshipping and Create an Online Store
Become a Freelancer
Monetize Your Blog, Twitch or YouTube Channel
Sell Your Photography or Stock Photos Online
Sell Your Art and Photos on Etsy
Sell Handmade and Second-Hand Items
Create an Online Course
Become a Dog Walker or a Dog Sitter
Sell or Trade Your Old Tech
Join Taskrabbit
Sign Up to Be a Mystery Shopper
Participating in Online Surveys
13 Ways to Make Money Online
This HostPapa blog post tackles the 13 best ways to make money online, and they only need an internet connection, some spare time, and finding something enjoyable to do. We've selected tasks for everyone to be able to make money online.
Join an Affiliate Network
Affiliate marketing is one of the most famous ways to start making money online and one of the most modern ways to earn extra cash from the comfort of your home.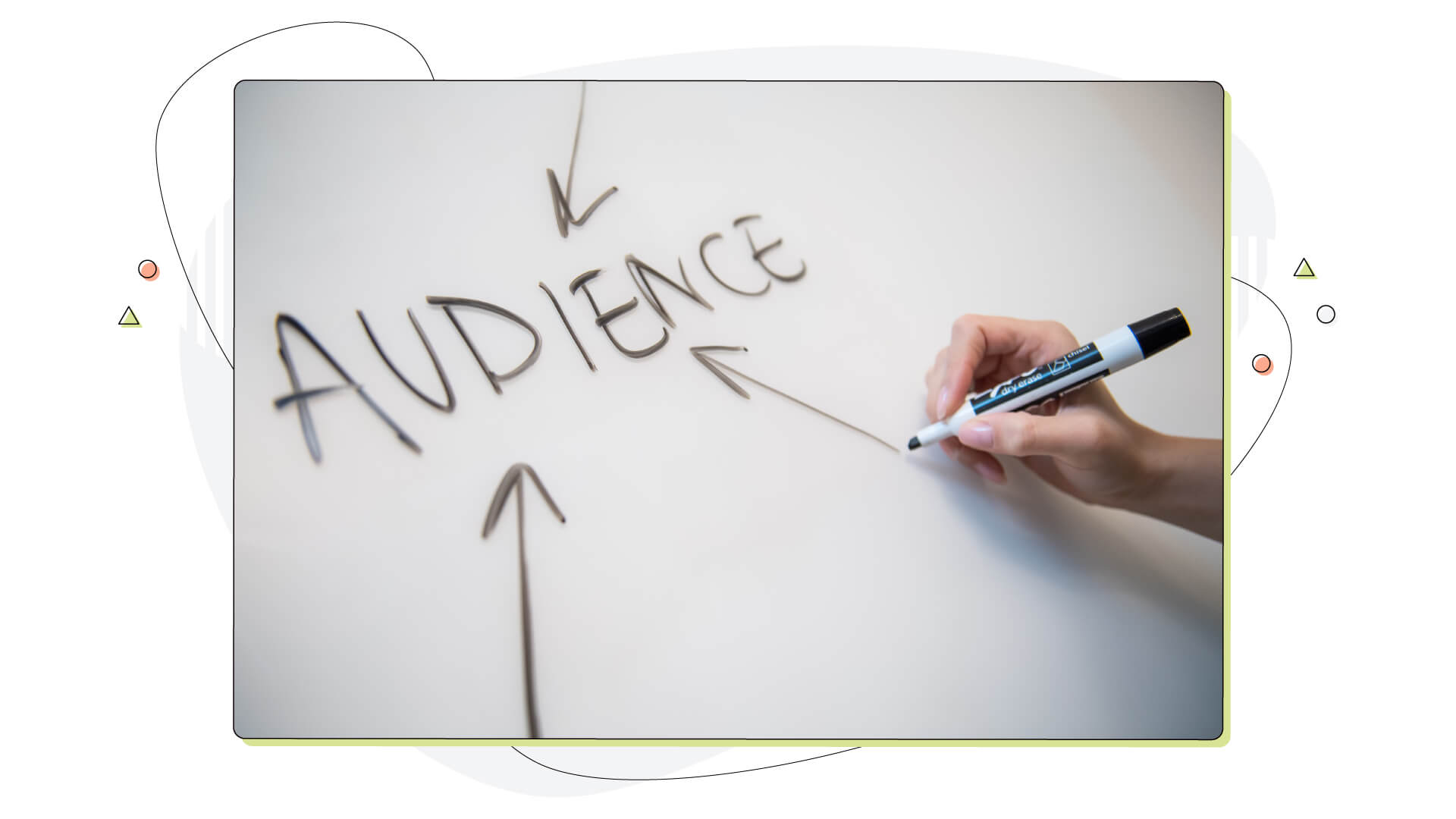 If you're recommending a product on your blog or your videos, then this is a great way to increase your income. By joining an affiliate network, you earn a commission every time someone uses your unique affiliate product link to buy a product from your website or video. It usually works per 1000 views or sales for pay-per-click affiliates, where you get a piece of the advertising revenue. It also depends on how popular you are.
Bloggers, YouTubers, and streamers are among the many who earn money that way – either by relying on it entirely or as a side job.
The affiliate network is enormous, and even Amazon has its department specialising in these commissions. They get more people from all over the world to buy from their marketplace and generate a ton more revenue.
Get Started With Dropshipping and Create an Online Store
Another fantastic way of boosting your income is by getting into dropshipping. With dropshipping, you don't need to keep an inventory. You can start selling goods straight from your comfy couch. But that doesn't mean that this whole process won't require some effort from your side.
On the contrary, to make your dropshipping launch successful, you must research and find exciting products that could sell in your area.
The dropshipping process involves a few people in the supply chain:
The retailer or dropshipper
The wholesaler buys products from the manufacturer
The manufacturer designs and makes the product
People buying from your store will notify your supplier, who sends the items directly to your customer. To make the process smoother and more efficient, you can use services such as Spark Shipping, which offers automated dropshipping solutions and helps you manage your orders more easily. With this kind of eCommerce platform, you can save time and energy and make your dropshipping venture successful.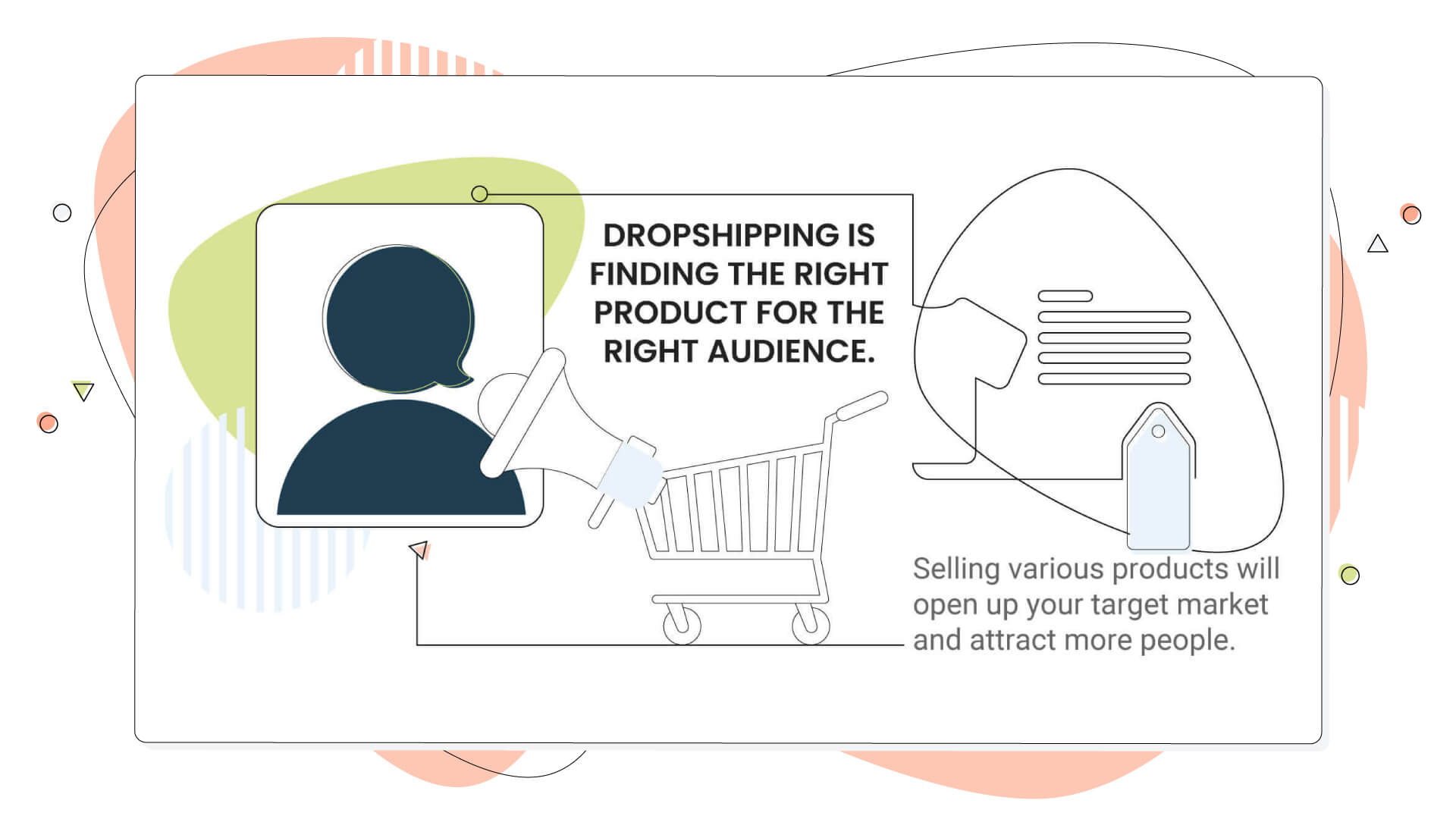 With clever marketing and your own online store, you can make dropshipping a solid business for making money online.
Become a Freelancer
Are you a web designer looking to take on more projects for your portfolio or a video editor seeking a new project to work on? Try freelancing!
The most well-known freelancing platforms are Upwork and Fiverr, and many talents are using these to earn money online, casually or full-time. Both these platforms have a comprehensive list of professions available. Whether you're an innovative Photoshop artist, a musician, an audio mixing engineer, or a voice-over actor, you'll find a listing for everything you seek.
To get started on these platforms, you sign up, select your field and fill out your profile information. Then, you list projects you've made in the past, along with examples of your work.
While we recommend you do that, remember that these platforms have fierce competition, so it might take a while before you take on your first gig.
Monetise Your Blog, Twitch, or YouTube Channel
Making money from your blog, Twitch, or YouTube channel takes work, but it's doable. You could make money through ads, sponsored posts, affiliate marketing, subscription-based content, donations, or selling products and services.
This indicates that you allow companies to place ads on your content in exchange for a commission on the sales generated by those ads.
There are a few other ways to monetise your channels. Apart from joining an affiliate network, as discussed earlier, you could create high-quality subscription-based content for people willing to pay. You could also accept donations through Patreon, and if your content is unique and enthralling, you'll see a significant following. Getting paid directly by followers creates a great motive to continue your work and offer them quality content.
Whatever route you decide to take, make sure that you research the company before promoting them and find products relevant to your content. Opting for quality over quantity is what your readers and viewers will enjoy. If you do that, your income will increase immensely, while the whole process will be a breeze.
Sell Your Photography or Stock Photos Online
When it comes to making money online, selling your photography or stock photos is a great way to get started. Several websites will pay you for your photos, and all you need to do is submit them to the website. It also helps if you're a photographer because you already own the equipment.
Shutterstock is one of the most influential websites for that purpose. People can use one of your photos for all sorts of projects after paying for the rights to use them.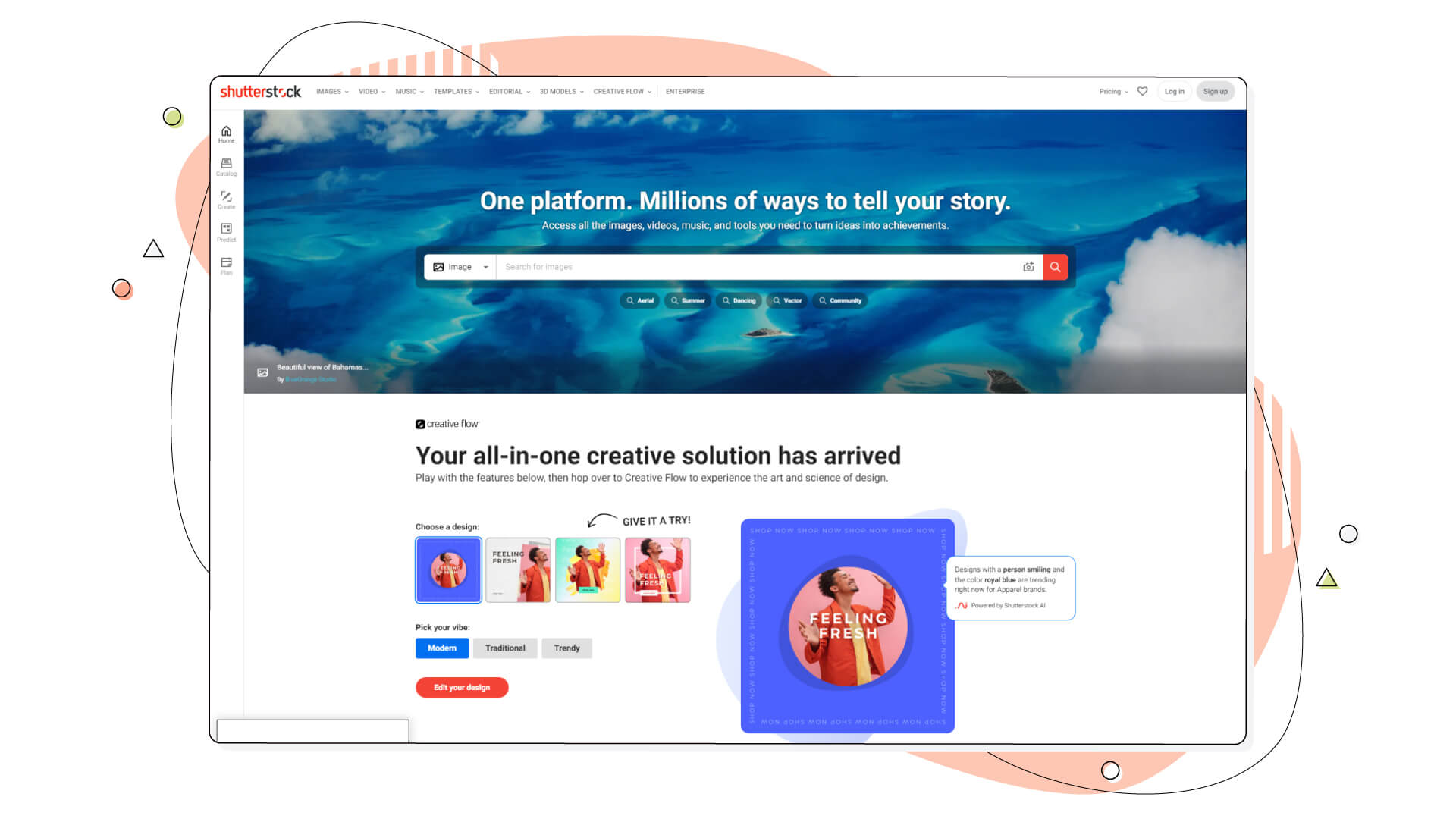 And if you're unsure where to start, here are a few tips for selling your photography or stock photos online.
First, make sure that you have quality photos that you can sell. Take high-quality pictures with good lighting and composition. You may also want to consider using a tripod to ensure that your photos are sharp and focused.
Next, create a portfolio of your best work. This can be a website, a blog, or even a PDF. It's essential to showcase your best work so potential buyers can see what you're capable of.
Then, find more websites that pay for stock photos. For example, there're Depositphotos and Megapixl that you can also use to upload images for money.
Last but not least, promote your work. Let people know about your portfolio, and make sure they know where to find examples of your work online. Use social media like Instagram, an ideal place to upload photos of your work or use Facebook to compliment your Instagram with a business page.
Sell Your Art and Photos on Etsy
Etsy is best known for handcrafts, paintings, photos, posters, and more. It's the ideal place to show off your talents in those areas with customisable crafts and accessories.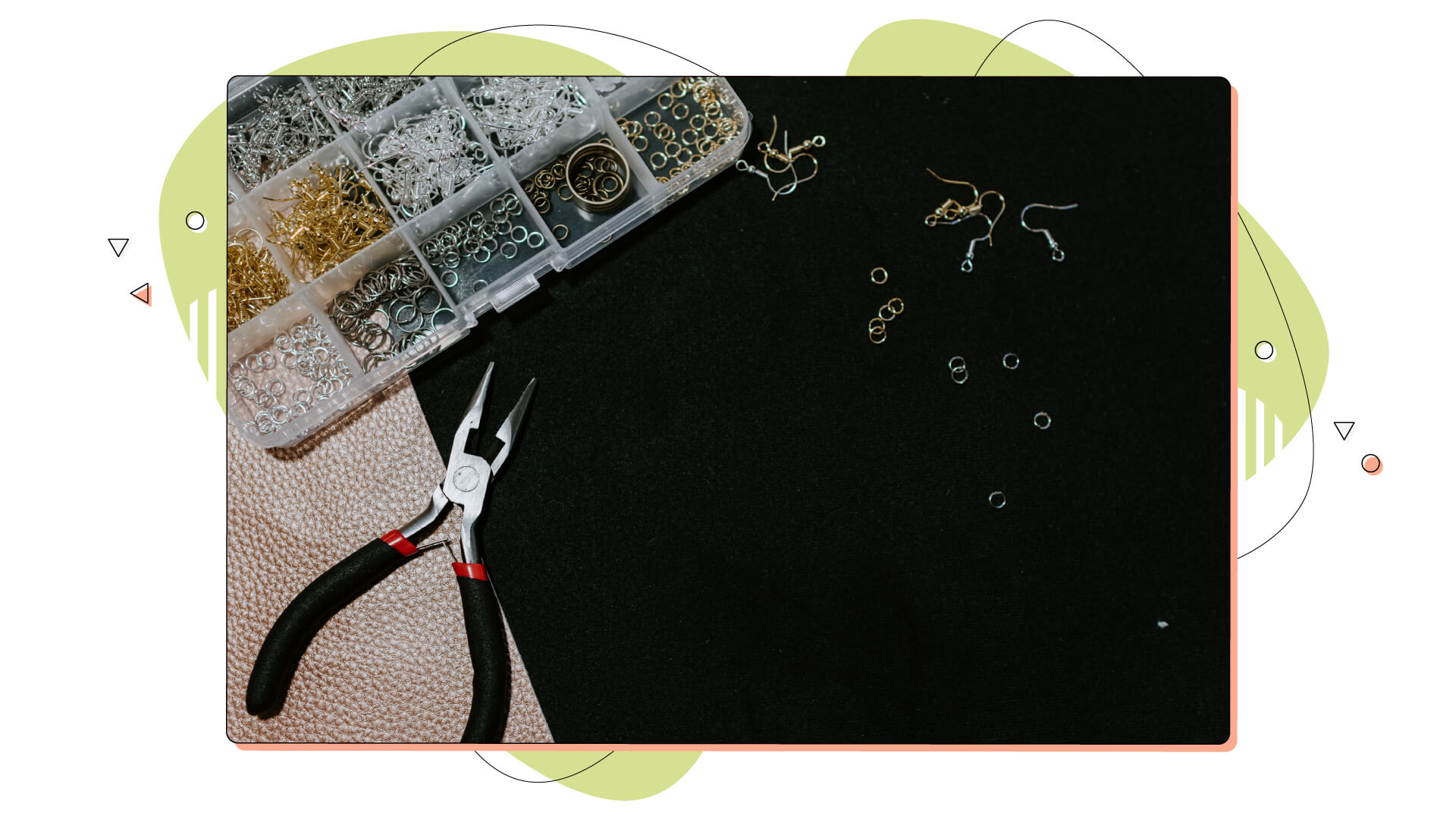 Do you have some fantastic designs you painted yourself? Then give Etsy a go and see where it leads you to.
The platform works in many countries. It allows you to create an online store within Etsy and has flexible payment options so that you can start selling immediately. Each listing requires a small entry fee to be listed on their website, but Etsy is currently one of the biggest eCommerce businesses with vintage and all sorts of arts and vintage items.
If you want to sell physical prints, find the best printing services in your area before you start. Alternatively, you can use one of the many online printing services we've found that can send the prints to your doorstep. This way, you can accurately price your prints depending on the dimensions, materials used, and print quality.
On Etsy, you'll find thousands of product listings from other people. Search for similar keywords and check what other people use on their listings. Stage your paintings and prints professionally to create more quality listings that make people notice.
Sell Handmade and Second-Hand Items
If you have a niche in creating or selling second-hand items and accessories, there's a whole world ready to be explored. On Tradesy, for instance, you can sell women's accessories, clothes, shoes and bags, whether second-hand or made by you.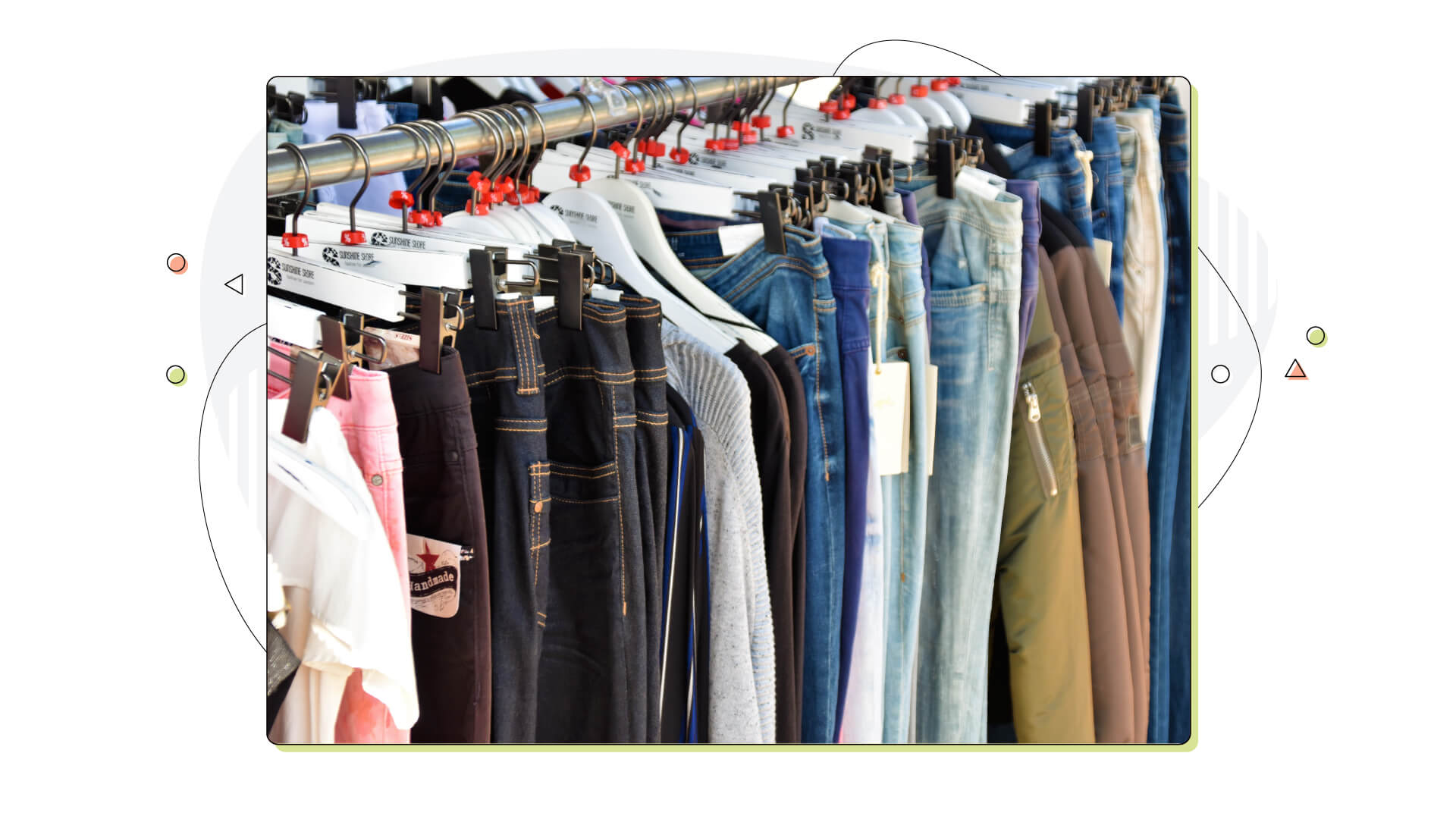 The second-hand market is enormous, and more people buy clothing and accessories that are lightly used but still carry a premium flair at a much lower cost.
Rebelle and Depop are two trendy platforms for selling second-hand and vintage items, shoes, clothing and accessories online. Both support third-party sellers, so you could start selling worldwide using these websites before creating your own online store and personal brand.
Create an Online Course
Do you feel you could teach something? Can you talk about a subject that can help other people?
Then feel free to create a course on your website! If you don't have one, consider using a website builder to create one. It makes the process a piece of cake, and you can start uploading your content within the next few minutes.
The subject is entirely your decision, as is the structure, the tone and language you'll use and other details you can uncover by looking at others' online courses. A few good tips for you to keep in mind before you create your online course:
Research your topic thoroughly: you want extensive knowledge of what you'll be talking about, especially if it's in video format. Write an outline containing subheadings of all the information you want to discuss and expand each. It makes it easier to stay on point and write a better copy.
Carefully record and edit your content: Everybody loves quality content, and having a nicely edited video does make an impression. Spend plenty of time recording your video with high-quality audio and use professional tools to help you edit it perfectly. Use jump-cuts to minimise silence and attract the audience's attention by having unique typography and transitions.
Upload it to your website: Once you have your content ready, it's time to upload it to your own website, set a price for it, and market it on all your social media. Partner with influencers to promote your work and help it reach more people.
With all these in mind, your teaching career can get underway in the best and most efficient way possible!
Become a Dog Walker or a Dog Sitter
We admit it. We have all the essential information to help you build a dog trainer website. But even as a dog walker or sitter, you can make extra money without much hassle.
Think of many people that work incredibly long hours but still need to take care of their adorable pets. This is where a dog sitter or a dog walker comes into play. Much like a dog trainer, a dog walker starts from part-time work for many people, but it can quickly end up taking many hours of your day.
This job offers good money, and in many cases, you can take care of multiple pets at once while you get paid by the hour. Search for a pet sitter or pet walker in your area, and you'll be surprised by what you find.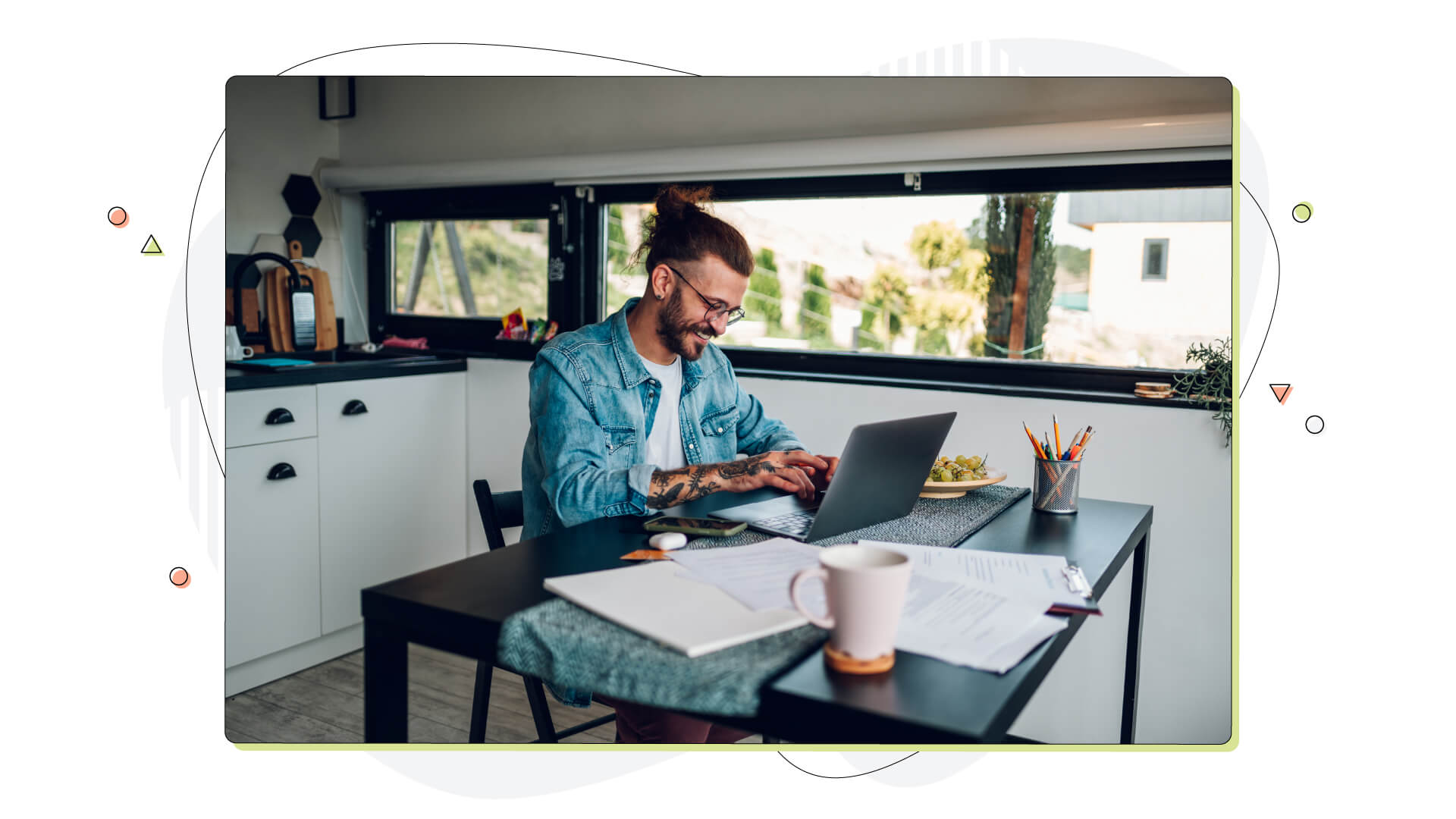 Sell or Trade Your Old Tech
This is not like a general "sell your stuff" thing. Old tech might end up piling up in your bedroom, your closet and every other place in your house.
Some old tech that collects dust in your living room might be much more helpful for someone else, who can give you more money than you could ask for.
Cleaning up your old tech and appliances, sorting everything and listing your items on eBay or Craigslist can result in some extra money you can invest elsewhere.
Furthermore, you can use platforms like Revelation Machinery to search for buyers interested in old tech and appliances that you want to get rid of. This way, you can get the best value for your old tech, as well as make sure that it is put to use instead of collecting dust.
Join TaskRabbit
TaskRabbit is a website and app that connects people who need to do everyday things with those looking for extra work. Taskers can choose from various tasks, such as cleaning, moving, assembling furniture, and more, so this can become another excellent opportunity for you to earn extra cash in your area.
To become a tasker, create an account on TaskRabbit. Then you'll need to complete your profile, which includes adding your skills and experience. You can also specify what tasks you're interested in and how much you're willing to charge for them.
Once your profile is complete, you can start accepting tasks. You'll get notified when there are tasks in your area, and you can choose which ones you want to accept. You'll then have to complete the task within the given time frame and make sure you submit a photo of the finished product.
TaskRabbit is a great way to make extra money by doing freelance labour in your local area. And it's a great way to meet new people and learn new skills.
Sign Up to Be a Mystery Shopper
Mystery shoppers are people hired to visit stores, make purchases and then report on their experiences. It's favoured by students worldwide as it's an easy and efficient way to make some extra money online.
Often, mystery shoppers are hired to ensure that a store meets customer service standards or to test the quality of the products.
There's an enormous list of mystery shopping platforms worldwide; most likely, there's one in your country.
Some assignments will require you to make a purchase, while others will require you to visit the store and observe the employees and the customers. So before signing up for an assignment, be sure to read the details carefully.
Participating in Online Surveys
An online survey is a great money-making idea you can grab and do from your home office. It's similar to a simple data entry job which is easy and repeatable, but most survey sites pay well for the time spent.
There are several different survey companies you can sign up with, and each one pays differently. Most online surveys take between 10 and 20 minutes to complete, and you usually earn about $1-3 per survey.
Since most surveys only take a few minutes to complete, this is a great way to make extra money without investing much time. Some online survey companies will let you redeem your rewards in cash or gifts depending on the task and the company.
Some great examples of popular survey sites to keep in mind are:
Final Words
You can see that in today's world, there's an abundance of jobs you can take on from home. The examples we shared in this blog post today are great online money-making ideas you can do in your spare time.
Nearly of these can be taken from your smartphone or laptop computer, and many of these can boost your bank account quickly.
Although every job on this list aims to give you some extra money, you must be careful of each job listing and always read the assignment carefully. Reading the small print before taking on a task will save you lots of time and trouble in the future.
Scams are also frequent, so if something doesn't fit properly, take a step back and evaluate the website by looking for more information online. By taking these notes into account and trying out any of the above money-making ideas and online tools, you're set for an excellent start.
There are many ways to make money online, and in this blog post, we've shared just a few. You can start your own online business, become a tasker, participate in online surveys or become a freelancer.
Mystery shopping is also a great way to make extra money, and you can often do it in your spare time. So if you're looking for a way to make some extra cash, check out these tips!
Enjoyed this post? Head over to HostPapa Blog to read more exciting topics like this and get all the latest web hosting tips for your website!