WordPress is on an incredible rise these years, and with the constantly increasing number of users, it has become a publishing platform for the masses. Web hosts, such as HostPapa, have reached a point where they offer plenty of hosting solutions, with a good chunk of them being managed, meaning that the hosting company is in charge of specific time-hogging tasks, like real-time malware scanning, automated backups and servers performing at their absolute best every time.
Along with these advancements, artificial intelligence tries to break the ice and leave its mark on modern computing. It'll undoubtedly be picked up by web hosting companies and the web development world in one way or another.
AI can already work with WordPress in various ways, including services and APIs that can connect to your WordPress site and help you with many tasks, like creating stunning featured images regarding your topic of choice, scanning for vulnerabilities in your website files or even going through your pending post comments searching for malware. WordPress can also benefit from AI in plenty of other interesting ways we'll explore in this HostPapa blog.
What Is AI and How Can It Help WordPress Users?
AI stands for artificial intelligence and refers to the ability of a computer system to function like a human being, learning from its mistakes and adapting to become better and more accurate. It's probably the most advanced technology currently known to man, as it can mimic human behaviour in many situations.
In terms of WordPress, AI can be used in various ways: to detect and remove malware and improve WordPress security, optimize SEO, generate content faster, and even build entire websites with minimal user input. Or, to put it better, less human effort.
AI also has the potential to help developers in building secure and robust websites by detecting vulnerabilities early on in development. It could also be a considerable asset in preventing automated attacks like DDoS attacks, ransomware and other techniques used by hackers to steal user information.
What is Machine Learning, and What's the Difference With Artificial Intelligence?
Of course, throughout this blog, you'll read some technical terms like AI and machine learning. But how are these two connected? Simply put, machine learning is a subset of AI that implies writing algorithms and mathematical models to have them understand patterns in data. Essentially we're talking about the underlying code needed for AI to function and produce valid results.
These algorithms can then classify, cluster, predict, or detect various events independently without direct human input. Usually, machine learning requires enormous computing power – something in which WordPress hosting companies are already investing heavily to provide a complete experience.
Exploring the Benefits of WordPress and AI
While AI will help with WordPress content production and maintenance massively, the use case scenarios still need to be broadened.
Many WordPress plugins and services can help you achieve better results in automating tasks, understanding your website's performance, and, most importantly, optimizing your content for SEO.
This list below has examples of popular and upcoming AI-powered services that work with WordPress but can essentially be used everywhere in blogging and publishing.
Automating Tasks
AI-powered solutions and services can handle mundane tasks on your WordPress website. AI tools can collect various maintenance tasks or spam.
Akismet is a popular solution that filters all the comments on WordPress websites. Its systems – while not publicly claiming to be backed by AI – use machine learning code to separate spam from real comments, a process that would otherwise need weeks to complete manually!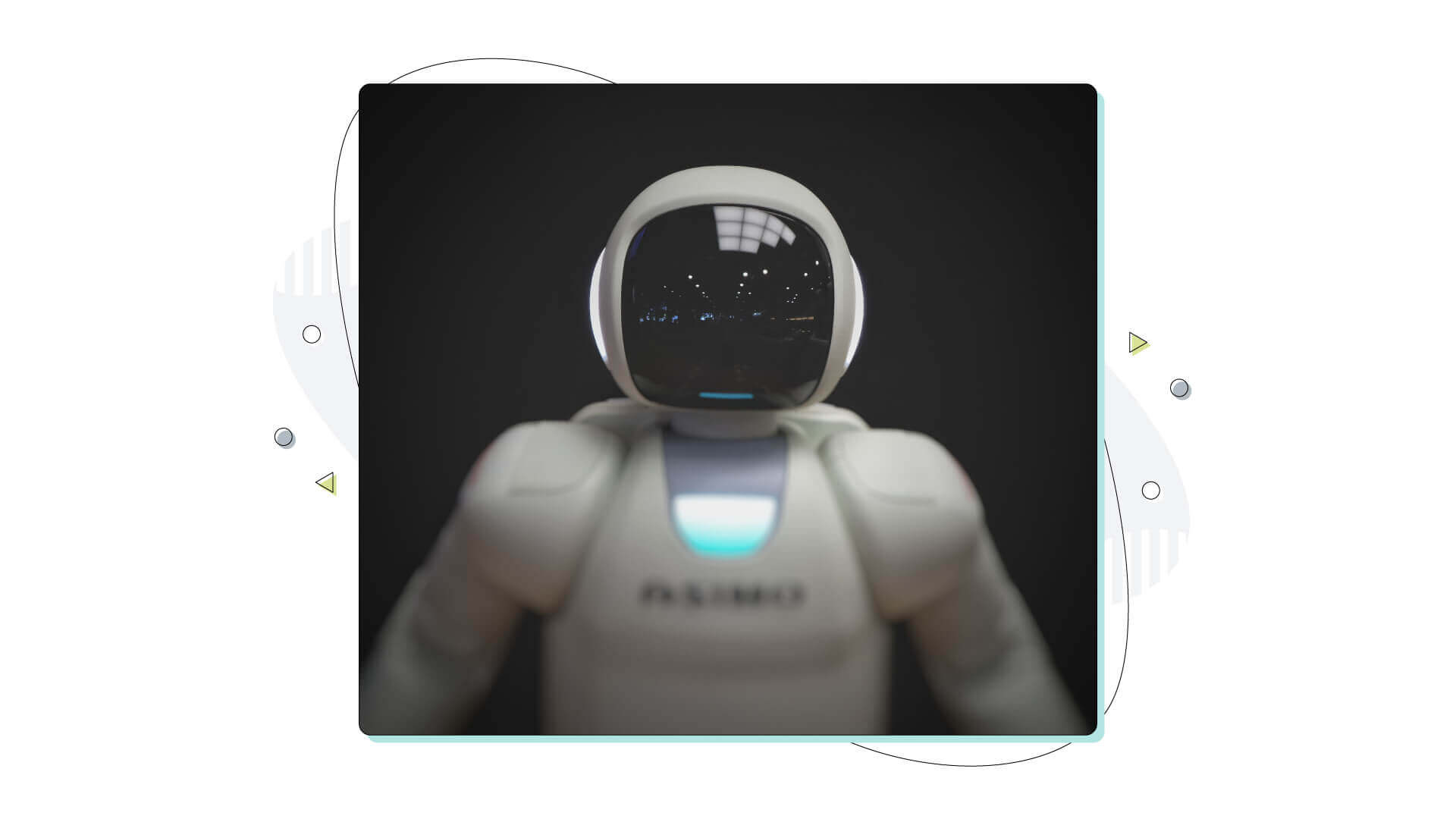 This frees your time to focus on other aspects of managing a website instead of dealing with the same tedious processes daily.
Quttera Web Malware Scanner is another plugin that leverages artificial intelligence to scan for malware on your WordPress website, allowing you or your web developer to take action against them.
Another impactful way to use AI on your WordPress is through text-to-speech AI plugins. BeyondWords – Text-to-Speech plugin aims to convert your published blog post into audio automatically – and it's all done via AI voices enhanced through NLP (Natural Language Processing) algorithms. With WordPress plugins like these, you can have a more accessible website without needing to do anything more than install the plugin and click a few buttons!
Understanding Website Analytics
AI-powered WordPress plugins and tools can also help you understand and improve your website's performance metrics and help identify any issues that impact your search engine results. AI analyzes user behaviour, such as session activity and bounce rate, providing detailed insights into how visitors interact with your content. It's much like Google Analytics, although you can make more sense of all the anonymized data it collects.
One example of a plugin that can detect anomalies on a WordPress website and alert the administrators is Anomify. Anomify is a beta software considered to be the "future of anomaly detection." Even in its free plan, it can detect up to 1000 metrics which is more than enough to portray potential problems, while it's 100% driven by AI. In other words, AI enhances analytics data accuracy regarding page visits and even ad clicks.
AI-based website analytics use special algorithms to offer personalized recommendations but, most crucially, predict possible outcomes by looking at past data. Sometimes that data can be hard to trace, thus making AI-powered tools far more effective.
Creating and Optimizing Content for SEO
AI can also be used to optimize content for search engine optimization (SEO). AI-powered WordPress solutions can analyze Google's algorithms and take actions like keyword research, text optimization, and internal link recommendations to propel you to the top of search engines.
For instance, YoastSEO, a popular WordPress plugin, can work with Bertha.ai, an artificial intelligence tool that can write optimized content for your post keywords. You can use this combo to improve your website's ranking in search results. The same tool can become pretty helpful when creating meta descriptions and other relevant content that boosts your SEO.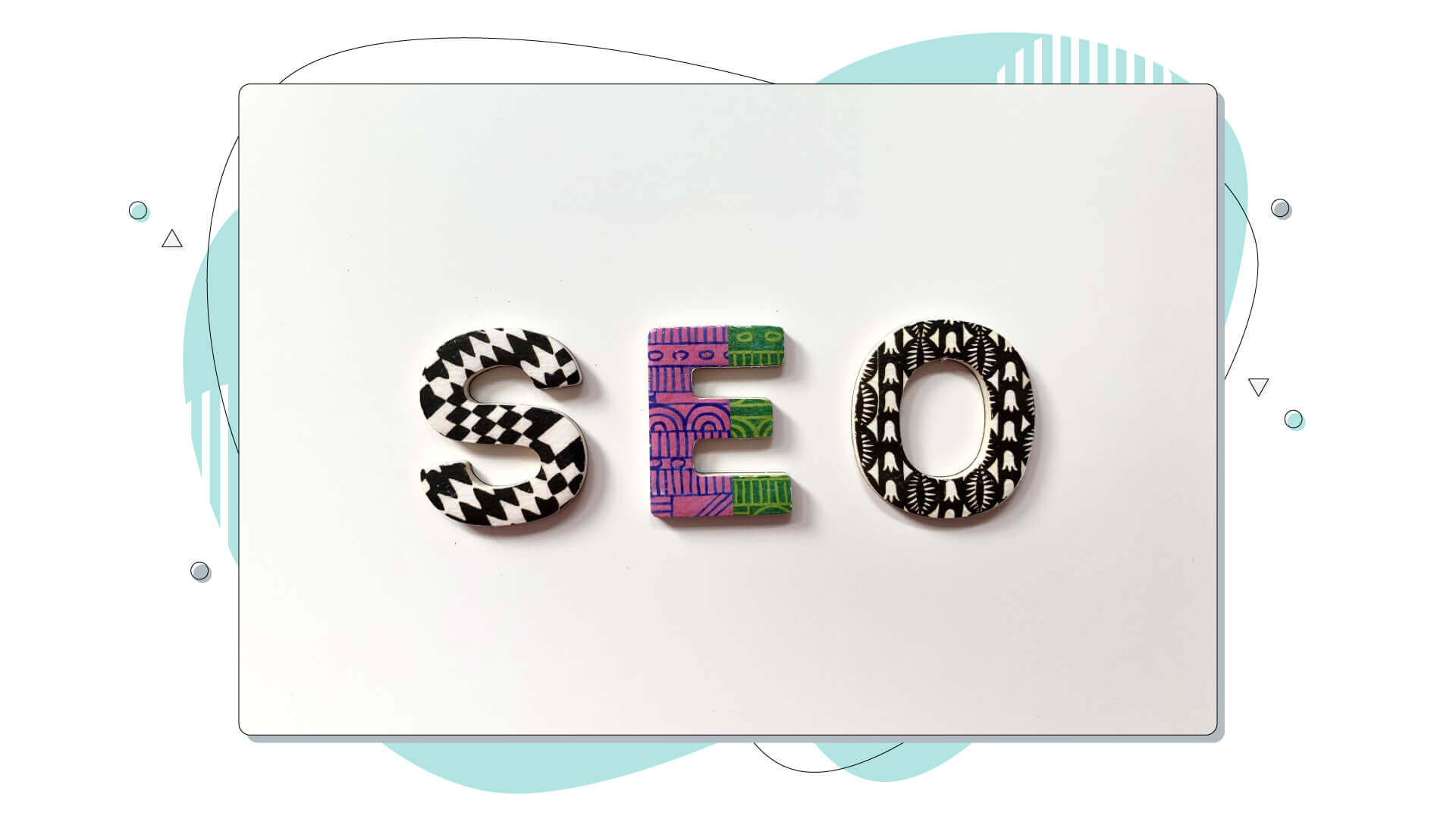 A popular AI service that can improve your published content (works on every platform) is MarketMuse. MarketMuse uses AI and natural language processing (NLP) to analyze content on WordPress websites, identify topics that need more coverage, determine what questions users may have about a particular topic, and suggest keywords/topics for further optimization.
In the same mindset, we find SurferSEO to help you increase your organic traffic from search engines. This platform supports keyword research and article audits to help you pinpoint all the areas that can be improved. At the same time, it also works brilliantly with Jasper, the "AI copywriter" we'll discuss later in this article. It's also imperative to add that SurferSEO can audit your posts for internal links making your search engine presence more potent and helping them to understand your WordPress site's structure better.
Creating featured images for your WordPress posts is another area in which AI currently excels. With the help of tools like ChatGPT, AI Art Generator, Fotor, DeepAI and a few others, users can have a "personal designer" at their fingertips – to help them create featured images for articles based on a single description.
These tools often lead to highly accurate and usable results. That's the main reason most AI tools are meeting strong resistance from the cultural world, as they can mimic hand-made art and make it much easier to replicate.
Leveraging AI to Enhance Your Social Media
Social media is the extension of your WordPress website. Using AI tools like Lately gives you a unique chance to stay ahead of your competition.
The Lately platform supports all sorts of content formats like video, audio, long-form articles, podcasts, and blogs and helps you create social media posts to promote them. It can extract valuable information from your social media insights and present the most engaging copy to write, making the process much more convenient and effortless.
Writing cool social media captions is a must, so using all the tools you can get your hands on will yield better results. Having frequent social media posts helps keep your business more relevant to your target audience, and it's a fantastic strategy for many companies and online stores.
Creating Personalized Experiences
One of the most tangible things that AI does better is creating content. For WordPress, AI-powered plugins and tools can help you write content based on minimal user input and keywords, leading to fine-tuned and SEO-ready copies that you can use in your articles.
One great example of automated blog posts and creative writing is Jasper.ai. It uses AI technology and NLP to write all sorts of content for blogs, long-form content, emails and captions for social media. Dubbed an "AI copywriter," Jasper can also improve your written content based on specific parameters. At the same time, it integrates perfectly with platforms like Grammarly to help you achieve the best results.
ByWord is another excellent option for automated blog posts and creative writing. Like Jasper, ByWord utilizes AI technology and NLP to generate a diverse range of content for blogs, long-form articles, emails, and social media captions. ByWord is also known as an "AI copywriter" and can enhance your written content based on specific parameters. Moreover, ByWord seamlessly integrates with other platforms, including Grammarly, which can further assist you in achieving exceptional results.
Grammarly is another great example of an AI-powered tool that can help catch spelling and grammar mistakes on your WordPress site. Grammarly uses AI and machine learning under its hood, with NLP algorithms that analyze chunks of text to achieve excellent results, and that's why it's among the best in this specific niche.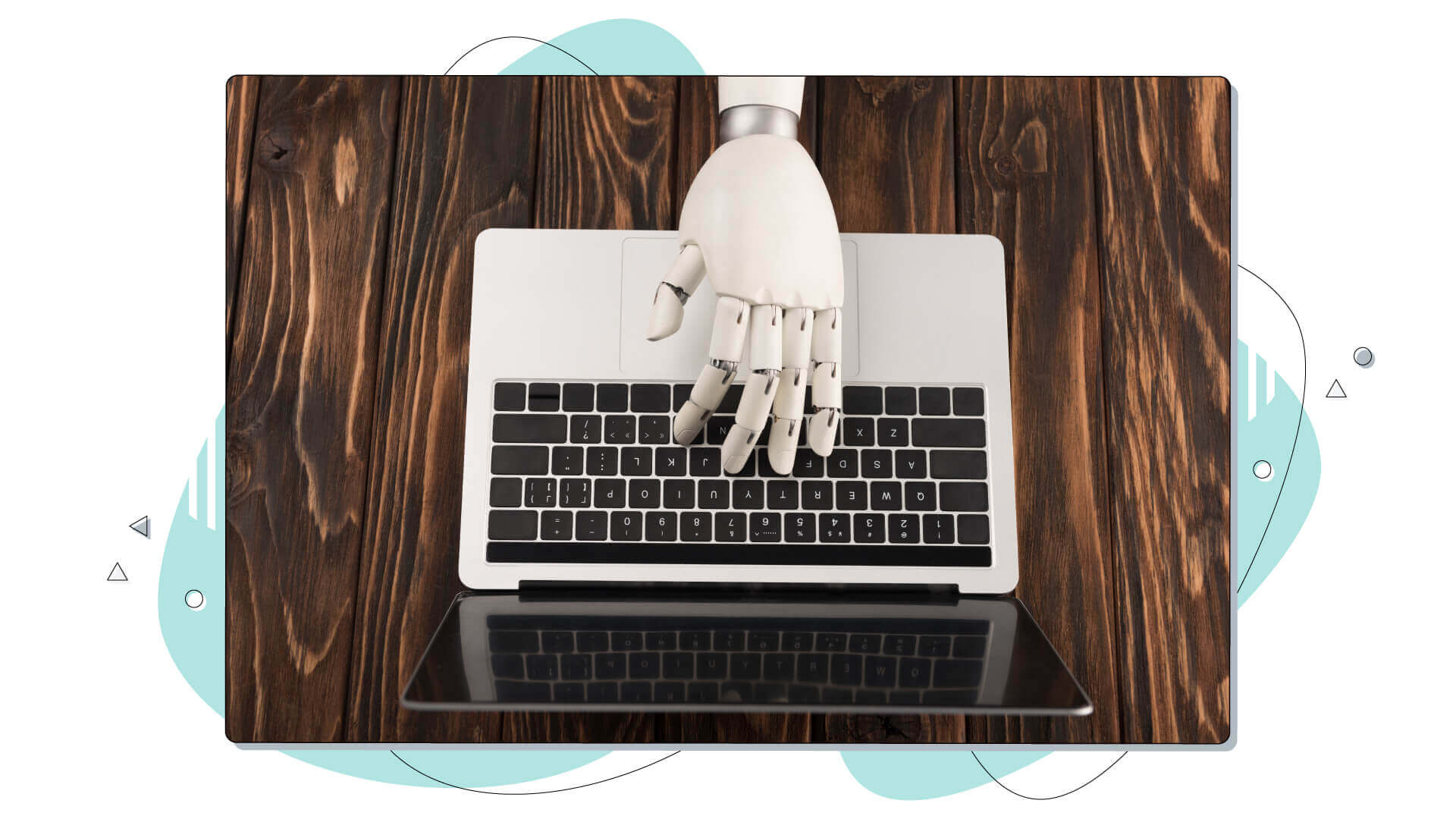 AI in the Customer Experience
Although great copy is fundamental to a successful website, providing curated customer experiences for your users is often a field many sites overlook.
A live AI chatbot on your website is another way to improve the customer experience. Automation can save a lot of time and resources for your team. According to Hubspot, customers usually have simple requests, but they take up 70 or 80% of a team's daily efforts – which means less time to go after the more important matters.
That's why AI-based chatbots are becoming more and more popular. Using natural language processing, they can understand the customer's request and give them accurate answers in less than a second, without human involvement. If they want something more complicated, chatbots are programmed to connect users to an actual human representative to assist them further.
How AI Is Changing the WordPress Landscape
All the areas mentioned above that AI is extensively helping are already the core of WordPress publishing. But AI is going to disrupt many others as well.
Enhancing Website Development
Shortly, page builders like Elementor could implement many AI techniques to create web pages, helping inexperienced WordPress users create unique websites without a single line of code.
Outside of the WordPress realm, Wix already uses artificial intelligence and machine learning to create web pages for its users. Wix ADI asks various questions and presents a website based on your preferences, which you can later change as you see fit.
WordPress page builders will follow suit soon, allowing users to create pages or even copy designs from other sites to their own.
An AI builder that "recreates" other websites in WordPress is 10Web's AI WordPress builder. It comes with all sorts of features that allow you to use AI for regenerating the look of a website in WordPress, creating custom designs and adding them to your WordPress website with the help of the Elementor page builder plugin.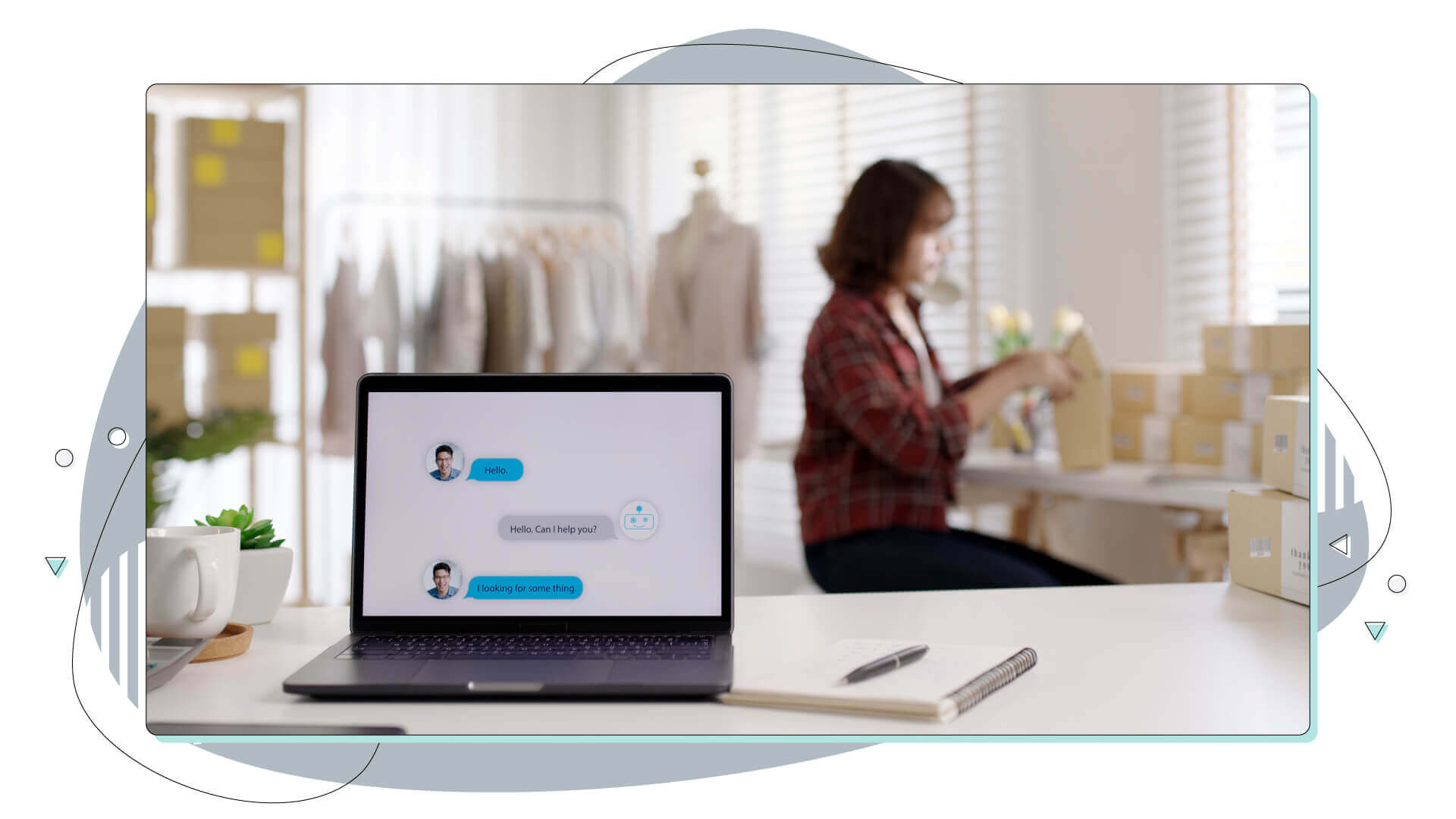 Improving Website Security
WordPress security is a vast subject, and AI will make WordPress websites much more secure. AI can analyze user behaviour patterns on the sites, noting any suspicious activity or attacks. Then it will alert you to take action to protect your website from malicious bots and hackers.
Furthermore, artificial intelligence won't just take care of the security aspect. AI can also help you prevent future attacks and ensure your website is safe from malicious attempts.
Generating Content Quickly and Easily
AI can help WordPress users quickly and easily generate high-quality content. For example, AI-powered web tools such as Articoolo or QuillBot can generate content from simple prompts. Although Articoolo's site seems dormant now, it works pretty simply. You input a few keywords, and the AI takes care of the rest by writing a unique text. QuillBot, on the other hand, can generate or rephrase content from key phrases or whole paragraphs given by its users, and it's free for everyone if you use text chunks for 150 words or less.
Criticism Of Artificial Intelligence: How It Affects Other Professionals
Apart from being practical in several ways, artificial intelligence has also been in the spotlight because it renders some professionals "unnecessary." As AI takes over, it eliminates the need for web developers, SEO experts and other professionals in the web development industry. However, it's fair to say they'll remain a critical part of website design and development.
AI has also sparked worldwide disputes, especially regarding AI-powered content generation and website development. Many experts claim that using AI for content generation or web development won't get the same level of quality as you would from a professional copywriter or web designer. This is because AI-based website builders, or AI-powered design tools, are not yet able to understand the nuances of web design, making it difficult for them to come up with an attractive web page.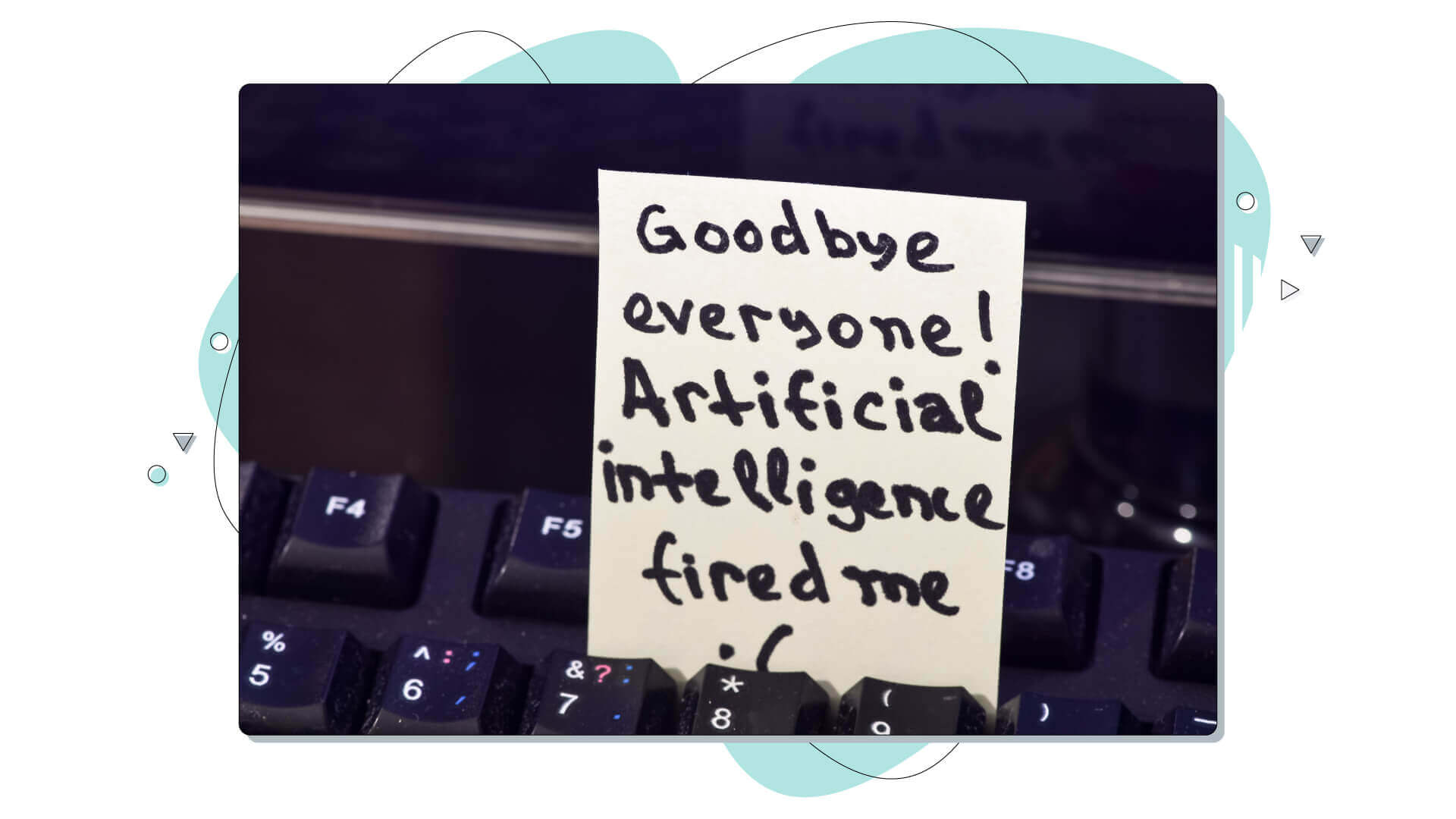 The same goes for other professionals in website development, like designers and artists, while this skepticism over AI tools is present in many other fields, like healthcare.
With adequate AI training, though, everything is possible, and indeed, the controversy lies in many professions being rendered needless soon.
Conclusion: Is AI the Future of WordPress?
Artificial intelligence and machine learning algorithms are the internet's future, not just WordPress'. With WordPress being so popular, we might be able to see the results of AI-based tools quite soon.
AI is already helping WordPress users in several areas, including security and content generation, where we can already find plenty of tools capable of achieving excellent results, albeit with necessary editing.
The same goes for content generation, where AI-powered tools help create images, offer suggestions or even help with sales, leads and the complete customer experience. Artificial intelligence and machine learning are, without a doubt, the future of WordPress and many other fields. All these tools are essential to save time and make users more productive in their daily lives.
It's also important to note that none, even the most popular WordPress plugins, imply that human intelligence is superior or inferior to AI. They complement each other and can work together to achieve great things in the WordPress space and beyond.
We are just at the beginning of this journey, so let's see how these develop while we try to find a viable place to live among the machines!