When someone searches for your business online, you'll likely not get the click if your listing doesn't appear near the top of the results page. After briefly reviewing the available links, a user will click one of the top five sites listed 67% of the time.
Stats like this make it clear that WordPress SEO is vital. Nevertheless, many site owners don't give it the attention it deserves. Ensuring manual site-wide optimization is demanding, and SEO never seems to drop off the to-do list. This will discourage site owners from reducing or even abandoning their SEO efforts.
But no need to worry. There's a plugin that can help you immensely with WordPress SEO. It's called Yoast SEO, and it's one of the most popular SEO plugins available. Yoast SEO is available on many platforms like Shopify, Drupal and many others, as it aligns with the company's ideology to support open source software.
This blog will introduce Yoast SEO and provide a quick refresher on basic optimization principles as we dive deep into how this popular plugin can transform your approach to SEO. We'll cover installation and setup, walk you through the plugin's features, and wrap up with a comparison between the free and paid versions.
What Is Yoast SEO?
Yoast SEO is a comprehensive SEO plugin that helps users optimize their website to rank as high as possible in Google search results. With an intuitive, easy-to-use interface, this plugin allows site owners to take a hands-on approach to SEO and control a wide range of important ranking factors that are often overlooked.
We'll describe all the features of Yoast SEO later, but here are some of its highlights:
Keyword optimization: Yoast SEO helps users put their keywords to work in the most effective way possible.
Sitemap creation: This plugin automates the creation of your sitemap, an SEO element that can improve indexing and result in a more efficient search engine crawling. 
Content age monitoring: Yoast SEO tracks the age of your content to help ensure that old content won't damage your ranking.
Readability assessment: The plugin tests your content to ensure it conveys a more readable experience to your visitors.
Yoast SEO is a powerful plugin. Even the general view presented above proves that it's an indispensable tool you should use if you want to improve the performance of your WordPress website.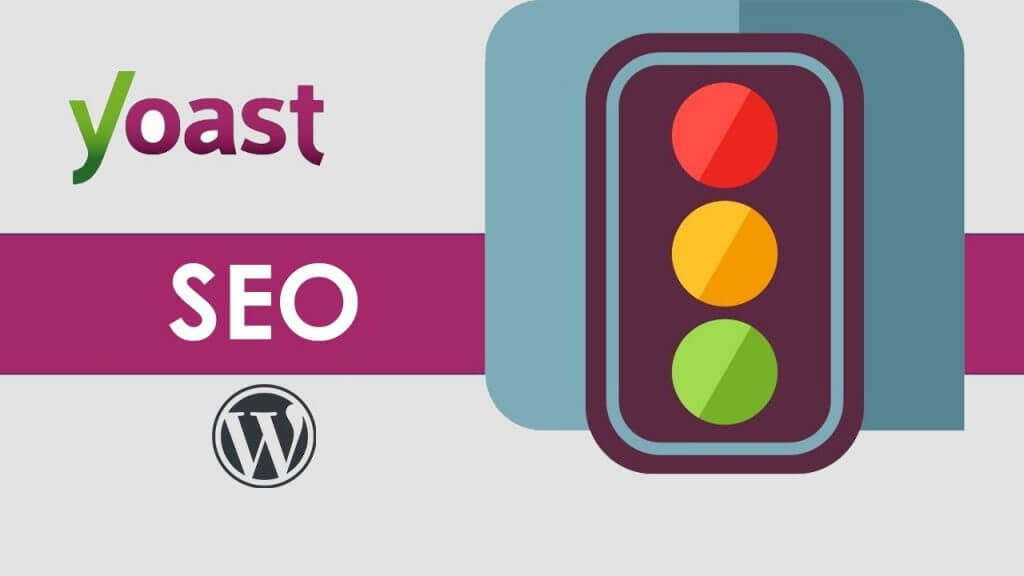 How Yoast SEO Can Help Your Website
The Yoast SEO plugin can help you improve your WordPress SEO, but before we explain that, let's take a quick look at what SEO is and why it's crucial to your website. It stands for search engine optimization and improves website traffic by making the site more visible in search results.
The importance of high visibility in search results cannot be overstated.
In over 67% of searches, the user clicks a link on the first page of search results.
That fact alone should convince everyone about the impact of SEO on any kind of website. Following basic SEO best practices is a must, and Yoast SEO goes much farther than that by offering site-wide solutions that account for numerous SEO factors.
And that's great because, apart from keywords, numerous other SEO factors play a paramount role in a website's visibility in search results, and that's something an SEO plugin like Yoast SEO can help with.
Search engines look at many things on your site when they crawl and rank your website in search results. For example, meta descriptions and title tags substantially impact SEO. Your site's structure, the age of your content, and other factors are all part of the algorithms that search engines use to evaluate the relevancy and quality of a website.
Trying to manage all these elements without a proper tool has killed a lot of well-planned SEO strategies. Many SEO-focused plugins fail to address all the critical ranking factors even when tools are used.
With Yoast SEO, you can easily optimize your site and make sure that your SEO strategy capitalizes on all critical aspects of how search engines rank websites.
Is Yoast SEO Good on WordPress?
WordPress SEO is important, and Yoast SEO is an essential piece of software you should install on this popular CMS. It's a reasonably stable plugin that gets frequent updates to keep up with the latest advancements in the WordPress CMS, so you can safely use it on your installation.
No matter what type of WordPress website you have, consider Yoast SEO a must-have plugin that should be installed right after you configure WordPress.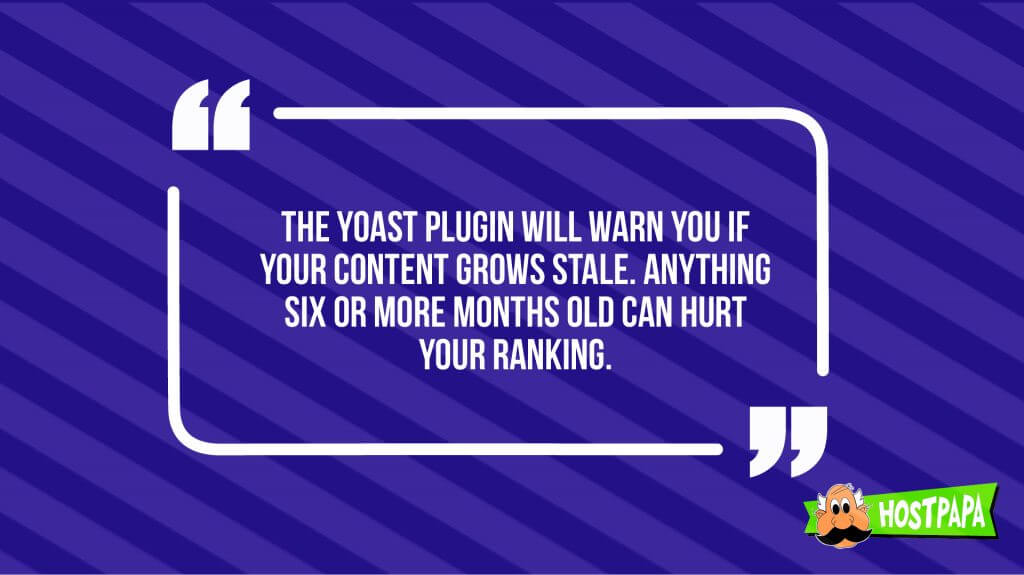 How to Use the Yoast SEO Plugin
From the admin dashboard of your WordPress site, follow the usual procedure by navigating to the Plugins menu and searching for the Yoast SEO plugin from the top right-hand corner. Once the plugin is installed and activated, a "Yoast SEO" option will appear on the left-hand side of your admin dashboard menu.
Configuring Yoast SEO gets easy with the help of the included Yoast configuration wizard, which will help you set up your site with the optimal SEO settings split into four categories.
SEO data optimization
Site representation
Social profiles
Personal preferences
The wizard then starts optimizing metadata for the existing indexable content. This step might take some time, depending on the number of published posts and pages, as it gives tips and improves your site's SEO performance.
Then comes site representation. This step asks for more information about your website type, which will help search engines correctly identify your site's content and purpose as it gets indexed.
The next step is configuring your social media profile handles. You can fill out all your social media profiles on this page so that Yoast SEO can add them to your metadata. Note that if your site represents a person, more social profile options will appear on this page, and it's recommended to fill in as many as possible for a chance to be featured on Google's knowledge panels.
Lastly, the configuration wizard will ask you if you want to improve Yoast SEO by letting the plugin collect anonymous information about your website. It will also allow you to sign up for Yoast SEO's newsletter to stay updated with the latest SEO news.
Yoast SEO in Action
In the WordPress dashboard, Yoast adds a "Yoast SEO" menu item on the left that contains the following options: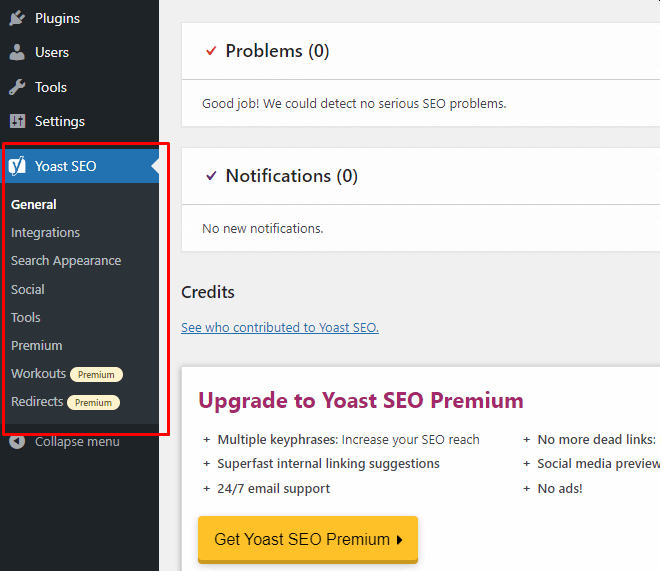 When you're in content-creation mode on one of your pages, Yoast adds a page-level control panel below your content. It's called the metabox and it contains the following tabs:
General: You'll see a section with notifications and alerts regarding your site's SEO. There's also a dashboard to control the plugin's features and a place to configure your verification codes for popular search engines like Bing and Google.
Integrations: This option displays all the third-party tools Yoast SEO is compatible with. Tools like Semrush, Zapier, Wincher, WordProof, and Ryte are all supported and can work with this powerful SEO plugin.
Search Appearance: This option presents a wide range of controls that let you manage crucial SEO factors. You can define titles and meta descriptions, specify how Yoast SEO handles different content types, and configure the behaviour of download and media links. You can also define categories and other site structure details that impact how search engines see your site. We recommend spending some time with each option, while the question marks next to some options provide insightful information about what they do and how they can help boost your website's SEO.
Social: From here, you can define a range of options that optimize your content for social media, enabling you to improve how your content will appear on Facebook, Twitter, and Pinterest. On the first tab, you can include other social media like Instagram.
Tools: Helpful options include the ability to import and export settings and SEO data, plus there's a file editor, a bulk editor, and a text link counter to alter SEO data like title and description, as desired.
Workouts and Redirects are part of the premium version; we'll discuss them later in our blog.
Right from the start, Yoast SEO looks powerful, but the best part is the Yoast SEO meta box.
Yoast SEO adds a handy control panel below your content and on the sidebar next to it when you're in the post or page editor. The one below is called the meta box and contains the following tabs: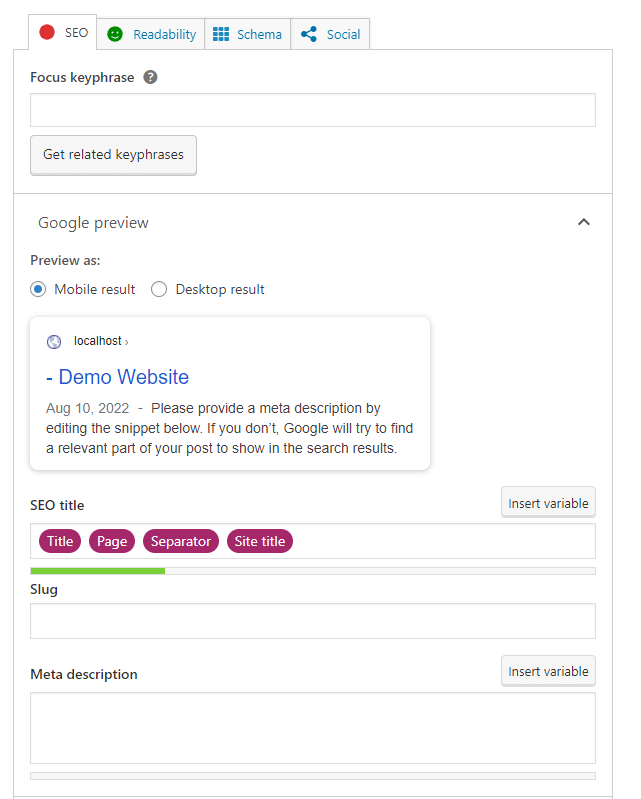 SEO: This tab provides access to a snippet preview of your post and SEO analysis that shows green, yellow, or red, indicating how effective your SEO will be. That metric is based on a wide range of factors like keyword distribution and the use of inbound and outbound links. You can also manage a related key phrase, specify if the page is cornerstone content, and define other advanced SEO-related options.
Readability: The Yoast SEO plugin also provides a readability analysis. This part of the tool will help you avoid SEO-negative writing factors like the use of passive voice, repetitive or monotonous passages, and overly long paragraphs and sentences. It also enables you to implement SEO-positive readability factors like headings and subheadings that improve your rankings.
Schema: Another addition is structured data with schema.org. That's another vital way to describe your website to make it easier for search engines to understand its content. Schema.org is like a vocabulary, and it was created by the four most prominent search engine providers: Google, Bing, Yahoo and Yandex.
Social: This tab allows you to control how your title, description, and featured image will appear on Facebook and Twitter, enabling you to optimize your content for social media platforms.
Yoast SEO Premium has more tabs and additional functionality, which we'll discuss later.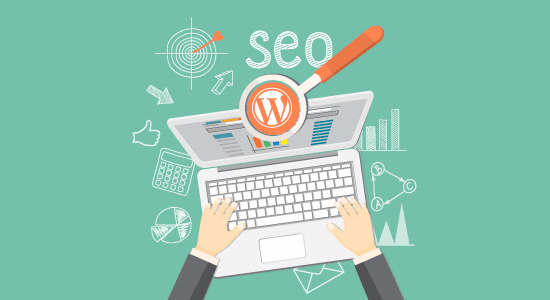 Getting the Most Out of Yoast SEO
The free version of the Yoast SEO plugin can immensely improve your search rankings. Still, Yoast SEO Premium and the company's other plugins can take your SEO to an even higher level.
Let's start with a look at the free version.
The Free Version of Yoast SEO
If you're new to website management and SEO, the free version of Yoast SEO is the perfect place to start. Using the tool, you'll also learn which elements of your web content impact SEO the most.
Yoast SEO helps users integrate their keywords in the most effective way possible. It won't help you decide which keywords to use, but it will make sure you use them effectively. The tool will assess how well your content is optimized to rank for the keyword or key phrase you provide. Remember that in the free version, you can only test one keyword.
Another significant feature of the free version is the creation of sitemaps. Having an optimized sitemap will improve website indexing. Yoast SEO automatically generated your sitemap, but you can individually choose which post or page you want to get indexed.
Search engines will always know your content and how it's organized, and Yoast SEO ensures your site map gets automatically updated each time you create new content.
While discussing site maps, one of the great things about Yoast SEO is that it removes the need to manually manage your schema.org file and other technical site elements related to SEO. For example, if you navigate to Tools > File Editor, you can choose to create a robots.txt file which is highly recommended and make changes to your default .htaccess files if needed. The plugin takes care of all the details in these files to ensure they're optimized for search engines.
The ability to preview your page comes free, but only on Google. You'll have to upgrade to the premium version to see how it looks on Facebook and Twitter.
Site structure is vital to search engines, and Yoast SEO easily lets you manage your categories. It will also help you avoid the negative impact that duplicate content can have on your ranking.
You'll be able to take advantage of a proven readability assessment. Yoast SEO assigns your content a grade based on its Flesch Reading Ease score. Search engines rank easy-to-read sites higher, which is why readability matters.
Finally, one of the significant problems of SEO is keeping up with changes. Yoast SEO's team is always on top of updates to Google's and social media algorithms, so you never miss the most recent search engine optimizations.
That's a lot of SEO help for free, but what you get with Yoast SEO Premium is even more impressive. In the next section, we'll look at this popular plugin's paid version and touch on other Yoast plugins that satisfy niche SEO requirements.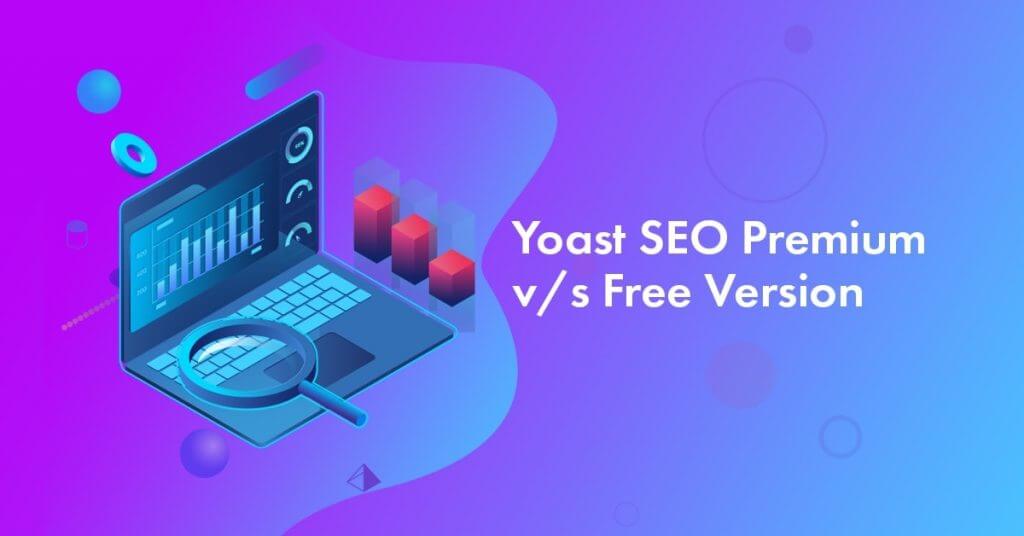 Extended SEO Capabilities with Yoast SEO Premium
To maximize your SEO, you can pay a fee to access all the advanced features available in Yoast SEO Premium. Now, if you want to improve your video, local, news, or eCommerce rankings, there's a dedicated Yoast plugin for each category, which we'll tackle below.
With Yoast SEO Premium, you get one year of 24/7 support and free access to the Yoast Academy to learn everything around SEO and its importance in our digital era. Here's what else comes once you upgrade:
Unlimited keyword analysis: Where the free version limits you to one keyword or phrase, Yoast SEO Premium allows you to analyze as many as you want.
Facebook and Twitter previews: You can see a preview of your post, not only as it'll appear on Google but social media platforms.
Internal linking suggestions: The plugin will provide input about creating links to other pages on your website, which is priceless if you have a massive post directory.
Content focus assessment: Yoast SEO Premium will show you the words you use most to help you keep the content focused on the right keywords.
Help with redirects: The plugin will make it simple to redirect old URLs, so you don't have to manually handle that every time you remove a page or post from your website.
Flexibility to work with your SEO data: Yoast SEO Premium will export an overview report covering your focus keywords and related SEO scores.
SEO Workouts and Redirects: These are labelled as part of the premium plugin version and help you optimize articles that you want to rank better. With these options, you can clean up your unlinked content so more people can find it. You can use the redirects option to create 301-page responses and ensure you're not going to miss website traffic.
For those wanting to boost their SEO for video, local listings, news, and online stores, Yoast offers these specialized plugins:
Video SEO for WordPress: You can draw attention to your videos by making sure they appear on Google video results and every other place that Google displays video links. You can also improve how your users share video posts.
Local SEO for WordPress: This plugin will help your site appear in local Google
search results and jump out at users from their Google Maps results. This is extremely useful for local businesses because Google has unofficially stated that 46% of all Google searches are local.
News SEO for WordPress: You'll be able to quickly generate a News XML sitemap, including stock ticker information and more, all to maximize your content's effectiveness in Google News.
Yoast WooCommerce SEO: This plugin can help you attract more visitors to your eCommerce site and improve how people find and buy products on your site.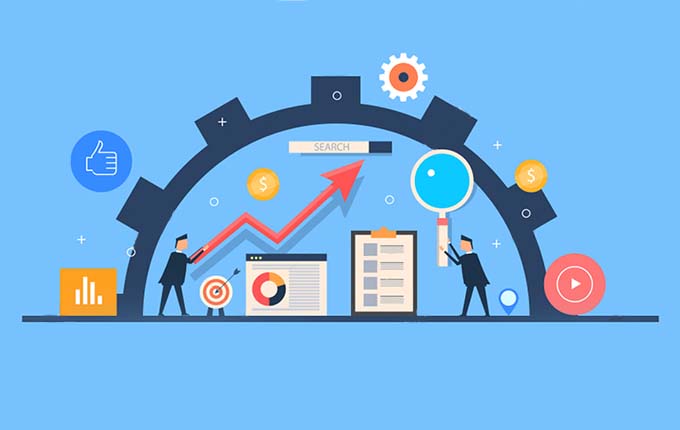 Yoast SEO: A Great WordPress Plugin to Improve Your Ranking Fast
SEO must be part of your approach if you want more traffic to your blog or business website. It's part of a well-thought marketing plan and can help all websites, whether news-related, blogs or eCommerce.
While you can optimize a WordPress site manually with a tool like the Yoast SEO plugin, even an experienced web developer can use the shortcuts provided. The plugin makes it easy to manage your site for all essential SEO factors and some more advanced optimization aspects that sometimes website owners overlook.
Whether you're already following some SEO best practices or the whole concept is entirely unfamiliar, we recommend you take advantage of the powerful, easy-to-use Yoast SEO plugin to improve where and how your site appears in search results.