Choosing the perfect domain name can make or break your business, side hustle, or startup. It's not just about matching your business name – you can get creative and think outside the box!
In fact, your domain name could be a top-selling service, your personal brand, or a clever combination of both. And even if you don't have plans for it now, you never know the fortune it could bring if you decide to sell that domain name later.
Just look at the success stories. Someone who snagged "internet.com" cashed in a cool $18 million. And a private jet leasing company with the domain "privatejet.com" could be raking in over $30 million a day!
The key here is to choose a domain name that's a juicy keyword in your industry. That way, you'll attract a ton of traffic and open up the floodgates to potential revenue.
Don't underestimate the power of a well-thought domain name – it could be your ticket to millions – and in today's blog, we're going to show you how to sell your million-dollar idea!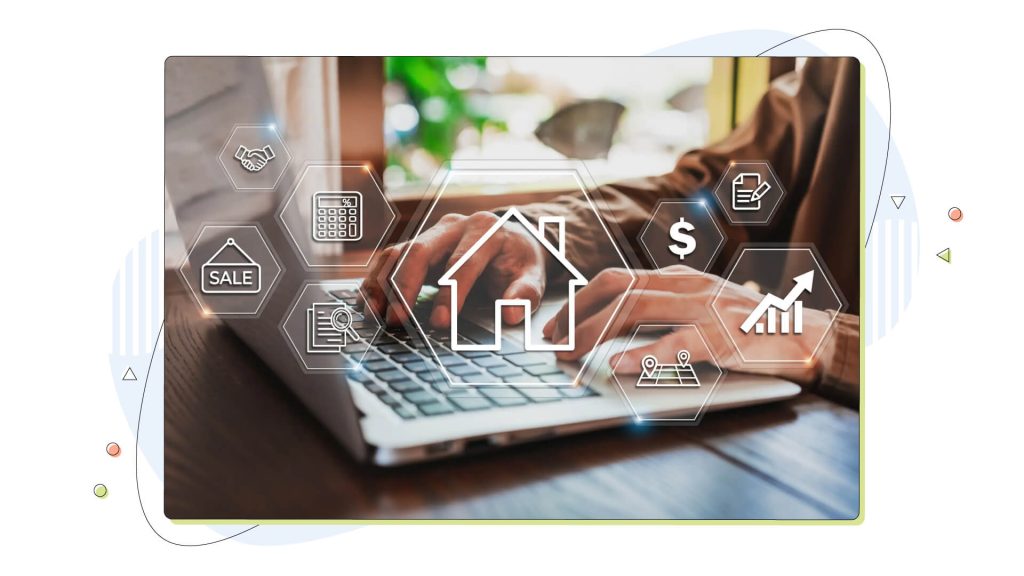 If you've ever wondered if/when you should sell your domain, you're not alone.
Maybe you bought something like 50shades.com the moment E.L. James came onto the scene to flip the site for a profit. Or, perhaps, you have a handful of sites where you intended to house one of your side hustles, but they've been collecting dust on your proverbial shelf.
Either way, there will come a time when you'll need to know when and how to sell a domain name.
And it's much easier than you might think.
Let's break down the dead-simple 5-step process of selling domain names. This works whether you're selling a high-value domain name or one you recently bought to flip.
When to Sell a Domain Name
Before you actually sell your domain name, you'll need to figure out when you should do it.
We've got news for you – there isn't a clear path for this.
For example, you could've registered a domain for your new business only to, unfortunately, cease operations within a few months. In that case, looking for a buyer makes sense. Unused domains like these are worth putting in a domain name marketplace to sell quickly.
On the other hand, you might have bought and want to sell a domain name for a profit. When this is the goal, you'll want to put more time and effort into it. To remove the complication, a good rule of thumb for domain selling is to do so when you can make a profit that works for you.
This might sound generic, but if you believe your domain names have an enormous opportunity in front of them, you hold until you've "enough" profit. Most people who sell domain names take this approach (hence the massive domain market).
Every domain owner's situation is unique, making it crucial to trust your "second brain" – your gut feeling. So, how can you determine if it's time to part ways with your premium domain?
While specific factors vary from person to person, the key lies in assessing whether the potential gains from the sale outweigh the emotional attachment. If you believe the returns are worth it, it might be the perfect opportunity to let go.
Follow your instincts, weigh the financial prospects, and make an informed decision about selling your coveted domain name.
Factors to Consider Before Selling a Domain Name
Selling your domain can be a complex process, but it can become much easier with the right plan in place.
Beyond determining when to sell, several other important factors must be considered. These considerations are crucial for a successful domain sale, from finding a reputable domain name broker to selecting the right escrow service and even locating potential buyers.
So, if you're looking to sell your domain and maximize your profits, it's time to take these steps into account:
Where you'll sell: You can't go to a shop, drop your domain name on the counter, and ask, "How much will you give me?". You'll have to use a dedicated platform to buy and sell existing domain names. There are several available, but Flippa and Sedo are some to consider. Wherever you go, do your due diligence when you sell your domain.
What you'll sell it for: Odds are that you didn't buy ai.com and don't get to demand 8-figures. However, before you sell your domain name, you'll need a rough idea of how much it's worth. Spend the time figuring out if you have premium domain names before selling. Identifying similar domains is always a great place to start; some domain name marketplaces help you compare. If you have a premium domain name, ask yourself, is it one that someone will want to buy? Will they pay enough for you to make a profit? Does it have easy brand recognition? Is it already ranking well on search engines? Does it have pre-existing content? Any number of similar factors will play a role in value.
What you want to accomplish: Having goals when selling your domain name is a priority. While the end goal will naturally be to sell, you'll need to be more specific. Do you want to sell it for a particular amount? Or do you want to sell your domain within a specific timeline? Put some thought into this and figure out what you want. It'll let you figure out how to sell your domain name with much less stress.
These are all vital parts of selling your domain name. They'll help you better prepare for the selling process, and you'll be able to profit from the sale with fewer mistakes.
How to Sell a Domain Name: 6 Steps You Should Take
Ready to make a splash in the world of domain name selling?
We've got you covered with a simple and practical guide to selling your domain name quickly and for a profit. Be confident with the idea of navigating auction sites and understanding market value.
We'll break it down for you and clear up any confusion. Let's dive in!
1. Prepare Your Domain
Prior to placing your domain name on the market, you must ensure it's properly prepared and ready for a seamless transfer process. We can separate this task into three distinct parts.
Know your domain's expiration date: Make sure you've examined your expiration date. A domain near expiring could cause complications or delays during the selling process. If your domain is set to expire soon, consider extending it to avoid potential issues.
Back up or migrate all-important website info: If you've been using the domain to host your website, it's crucial to back up or migrate all the essential information to a new environment/domain. This step ensures you won't lose any data during the transition.
Unlock your domain from your current registrar: This process is typically straightforward and involves changing a setting within your registrar's dashboard. This will make the upcoming transfer process to the new owner much more manageable.
2. Determine The Value
You need to find the optimal selling price to ensure a successful sale. But how do you do that?
Start by researching the current market. This step is crucial in determining a potential price to attract buyers and maximize your profit. With the proper research, you'll avoid the pitfalls of pricing your domain too high or too low.
So, before you put your domain on the market, take the time to find out its actual value. By doing so, you'll be setting yourself up for a successful and profitable sale.
There are the factors that could affect your domain name price:
Shorter domains usually sell for more than longer ones
A .com domain sells for more than other suffixes
Domains with hyphens sell for less than ones without them
Easier-to-understand domain names command a higher price
It's worth looking into domain names in the same industry as yours to see what they've sold for historically (and recently). If it's a premium domain, it'll command a higher price. The higher these have been, the better it could be for you when you sell your domain name.
Limit your research to domain names similar to yours to get the most accurate range your domain name will likely sell for.
You could also use online estimation tools to help with this process. It's worth using several of them and listing your domain name for the average. Use them as a general indicator of what you should try to sell. Estibot is a good website.
With comparable sales in mind, you'll find the right pricing strategy for your domain name. Keep in mind that this is just a starting price. The final transfer of your domains could go for higher or lower.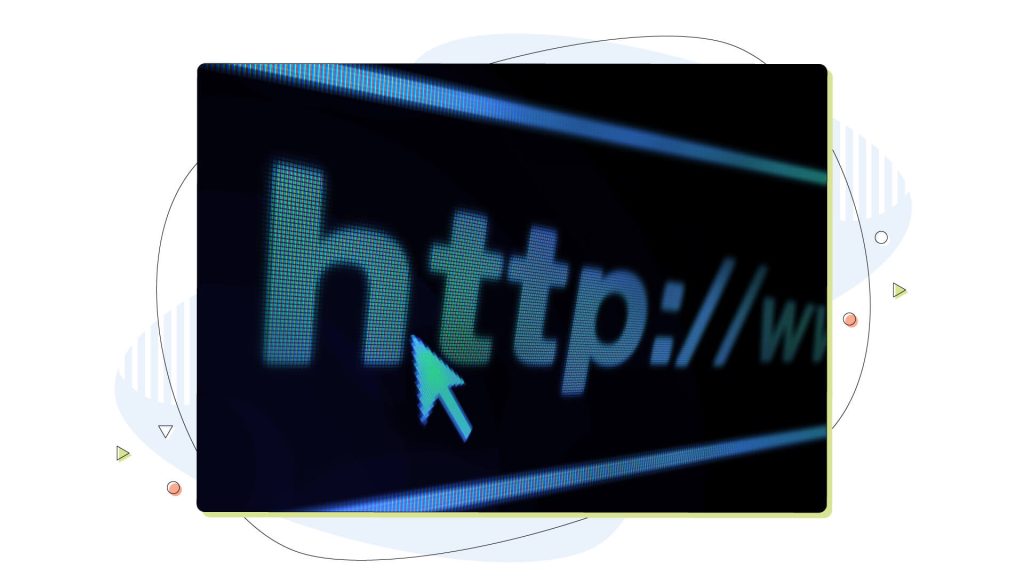 3. List Your Domain
Now you've estimated the starting price for your domain. It's time to sell it.
When it comes to selling your domain, one thing matters most: visibility. And that's why listing your domain on popular online marketplaces is a must. But here's the secret sauce for maximizing your chances of success – online auction sites.
Why? Because domain name auctions deliver the best results, hands down. They attract a wide range of potential buyers, increasing your chances of finding the perfect match for your domain.
How do you make your listing stand out? It's all about crafting an irresistibly attractive listing that catches the eye and draws buyers. Highlight the unique benefits of your domain.
Think about it – does your domain offer impeccable SEO advantages? Or maybe it enjoys a constant stream of organic traffic? Its name may be particularly brandable or perfectly relevant to your industry. These are the selling points you want to emphasize in your listing.
To seal the deal, make sure your listing is crystal clear and precise, leaving no room for confusion. By providing potential buyers with all the necessary information, you empower them to make an informed decision.
In fact, it's not just about being informative – it's about building trust too. Be transparent about why you're selling. Sharing your reasons can go a long way in establishing a connection and building confidence with potential buyers.
When putting your listing together, don't hold back on the details. Give potential buyers everything they need to know, from the industry your domain falls into, to whether it includes any pre-existing content. Let them know if you have a fixed price or if there's room for negotiation. Share how old the domain is and any other relevant information. Remember, the more you provide, the easier it is for potential buyers to determine if they're interested.
4. Put It Up For Auction
You've developed your pricing strategy, and you've finalized your listing.
Now it's time to put your domain name up for auction.
Auctioning your domain can be a strategic move, especially if your domain name is in high demand. In an auction setup, you list your domain with a starting bid or a reserve price, which is the minimum amount you're willing to sell your domain for.
Depending on your auction site, publishing your listing is usually as simple as the push of a button. As soon as you click "publish," your domain is up for auction, and interested buyers will start placing bids. The duration of the auction varies but typically lasts for a few days to a week. At the end of this period, the highest bidder wins the domain.
Auctions can be unpredictable, so it's essential to set a realistic reserve price to ensure you're satisfied with the outcome, regardless of how the auction unfolds.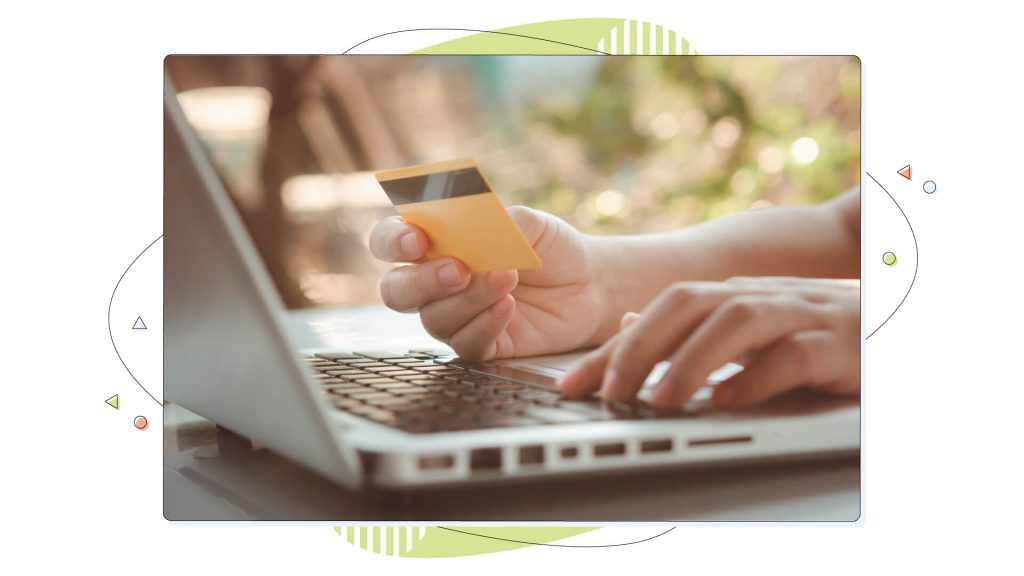 5. Get Payment Through an Escrow Service
To guarantee a secure transaction, it's advisable to use an escrow service. Once an agreement has been reached with the buyer, the buyer deposits the payment into the escrow service.
This intermediary is a neutral third party who holds onto the funds while the domain transfer is in progress, providing a layer of security for both parties. After the domain transfer is complete and verified, the escrow service then releases the funds to the seller.
This process protects both parties from potential fraud and, more specifically, protects you from any potential scams where someone could gain control of your domain name without actually paying for it.
6. Manage The Domain Transfer
Once the domain name has been paid for and the funds are with the escrow service, it's time to transfer it to the new owner. While this depends on which platform you're selling on and similar factors, the process usually goes through three common steps:
Domain sellers submit the authorization code to start the domain names' transfer process (EPP code).
The buyer then uses this code to initiate the transfer with their chosen registrar.
Withdrawing funds from the escrow account once the transfer process is complete and the domain sale is done
Once initiated, the transfer process typically completes within five to seven days.
During this period, it's crucial to maintain open communication with the buyer to ensure any hurdles that might come up are quickly addressed. The buyer could have a few questions and need a little help after the transfer's been made.
Be available to answer these, and the domain sale will go through without a hitch.
If for any reason there are issues, either auction sites or a domain broker should be able to assist – especially when they have a quality domain manager and escrow services.
When and How to Sell a Domain Name: Wrapping Up
These steps will guide you on how to sell them quickly for a nice profit.
With the potential value of certain domain names, it's no wonder you're interested, especially if you have a coveted domain.
To ensure success, stay informed and ask for help when needed. Use this article as a guide, check FAQs on your chosen domain marketplace, or reach out to a domain name expert. By taking a strategic approach, doing market research, and promoting effectively, you'll be on your way to maximizing the value of your domain and making a successful sale.
Author Bio
| | |
| --- | --- |
| | Mark Borum is the founder of TalentSheets, the first influencer platform built on top of Google Drive. He also writes a blog, 30 Days to $100K, that is focused on helping budding entrepreneurs with the stories, tactics, and tools for setting the foundation to grow their own businesses. |