Starting a business online is thrilling, but building a website can be a challenge. Outsourcing website development is a popular solution for those who find web development challenging.
Outsourcing web development involves entrusting the technical wizardry of building a website to skilled professionals, freeing you up to focus on what truly matters – growing your business.
And that's where our Do-It-For-Me (DIFM) service comes to the rescue, offering you a hassle-free website development experience that feels as smooth as a fresh smoothie on a summer's day.
With DIFM, we'll handle the nitty-gritty details while you channel your entrepreneurial energy into taking your brand to the next level.
In this blog, we'll explore all the options and why DIFM might be a good idea for you. Spoiler: You'll wonder why you didn't embark on this path sooner.
The Challenges of DIY Web Development
Sure, you could be on the path to becoming a web development whiz!
You envision yourself as a digital maestro, turning lines of code into stunning visuals that would wow the internet. But hold on a second – because the reality of DIY web development can be more daunting than you might expect.
Learning web development from scratch is like embarking on a journey without a map (sort of). Although it's easy to get started, getting proficient in HTML, CSS and JavaScript, among others, is going to take some time.
It's like learning a new language, except this language requires you to communicate with machines rather than humans!
Think of Sarah, an entrepreneur just starting out with a brilliant business idea. She eagerly dives into web development, armed with online tutorials and a sprinkle of determination. However, her initial enthusiasm slowly declines as she wrestles with coding roadblocks and struggles to align elements on the page.
Sarah is not alone in her struggles. We've all been there!
But here's the thing: her time is precious. As a business owner, she must focus on polishing her idea, connecting with customers, nurturing leads, and improving her products or services.
Getting caught up in the technical side of web development can divert your attention from what truly matters – your core business activities.
That's where the smart move of outsourcing web development comes into play.
By entrusting the experts at HostPapa's DIFM service, you can save yourself from the hair-pulling, mind-boggling hurdles of DIY web development. Instead of getting lost in a sea of code, you can invest your time and energy where it truly counts – growing your business and making an impact in your industry.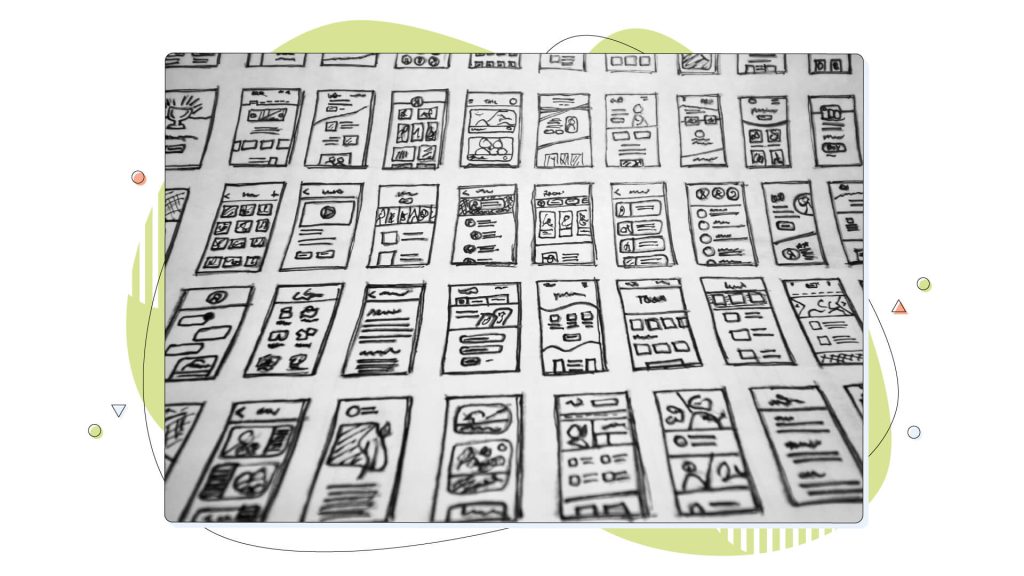 The Benefits of Outsourcing Web Development
When you outsource web development to skilled professionals, it brings many benefits that can transform your online presence.
Saves time
Brings professional results
Takes care of the whole website creation process
Ongoing support is offered
Now let's check out these benefits in more detail.
Whether you're a small business owner launching their own eCommerce website, an aspiring entrepreneur, or an individual with a vision, entrusting your website development to experts can save you time, ensure professional results, and provide ongoing support.
One of the key advantages of outsourcing web development is the expertise and experience that professionals bring to the table. Web development agencies or freelancers have specialized knowledge and skills in creating functional and visually appealing websites – meaning you get a professionally designed website.
By leveraging their expertise, you can be confident that your website will be crafted with precision and attention to detail.
Another significant benefit is the time-saving aspect. Building a website from scratch involves a steep learning curve and requires investing substantial time in understanding coding languages, design principles, and optimization techniques.
Outsourcing frees up your valuable time to focus on core business activities, strategic planning, and nurturing customer relationships. The web development team handles the technical aspects, ensuring your website is up and running efficiently.
A website is not a one-time project; it requires continuous updates, security patches, and optimization to keep up with evolving technology and changing market trends. Web development professionals offer post-development support, ensuring your website remains secure, up-to-date, and compatible with the latest web standards.
Web Design Agencies vs Freelance Web Designers
The market is brimming with freelancers and web design agencies capable of creating remarkable websites.
However, each option has its own pros and cons that can significantly impact the final outcome. While generally charging lower rates than web development agencies, freelancers often require more time to complete a project.
On the flip side, web design agencies have a larger workforce and can deliver results swiftly when compared to freelance web designers. Unfortunately, the downside is that they tend to charge significantly more for each project, resulting in a total bill that surpasses most other services.
Regardless of which option you choose, taking the time to plan your website design thoroughly can lead to superior outcomes and ensure that every aspect is clearly communicated to the project team.
How to Outsource Website Design and How Much it Costs
Outsourcing your website to a reputable developer or designer will initially set you back a few hundred dollars. But, it can easily reach thousands of dollars if you require special additions or your website needs a lot of work. Websites with multiple pages, such as eCommerce stores and company websites, are more likely to need more time than simple blogs.
Before seeing the best ways to outsource your website, let's look at how long it takes to build a website. The generic answer is "it depends." A working prototype will usually be ready in a few weeks or even days after speaking with the web developer so that they can gather feedback on the design.
Searching for "web designers near me" can unveil a few good resources in your area that can handle tasks like yours. As we noted earlier, hiring a professional web design studio or agency to do the task will come with a higher cost than hiring a freelancer. However, the advantage is that the job will be completed more quickly.
Wouldn't it be fantastic if we could find a middle ground?
A solution where time and cost are perfectly balanced to accommodate the financial realities of small businesses, startups, and individuals just starting out.
Luckily, this solution exists!
Do-It-For-Me: A Web Development Team At Your Disposal
The answer to all these concerns is the Do-It-For-Me plan from HostPapa. DIFM is comprised of an in-house team of experienced web developers with tons of web development projects under their belts.

HostPapa is a leading web hosting company with a worldwide presence, offering web development services like DIFM. This service comes with a ton of benefits that can't be overlooked, and they're in place to help you bring your website to life.
So, let's briefly go through them!
It's very cost-effective: DIFM offers an economical package that caters to your budget without compromising quality, starting at just $99/month USD.
It saves time: The experts at DIFM can present a prototype of your website within 7 to 10 business days, saving you valuable time compared to building it on your own.
You get a professional design: DIFM ensures your website exudes professionalism and captivates visitors with its expert design while being mobile-friendly and totally responsive for all devices.
Ongoing support: DIFM provides long-term support to ensure your website remains up-to-date, secure, and optimized for optimal performance even after its launch.
It's a hassle-free experience: DIFM handles the website layout, copywriting, and image selection for you, requiring only your vision to bring it to life. Handled by our experienced professionals from start to finish.
It's scalable and eCommerce-friendly: DIFM offers plans suited for small businesses and provides options for unlimited pages and eCommerce features like product filters and multiple payment methods.
It's a truly managed service: DIFM handles every aspect of website development, including layout, copywriting, optimization, and continuous updates, giving you peace of mind.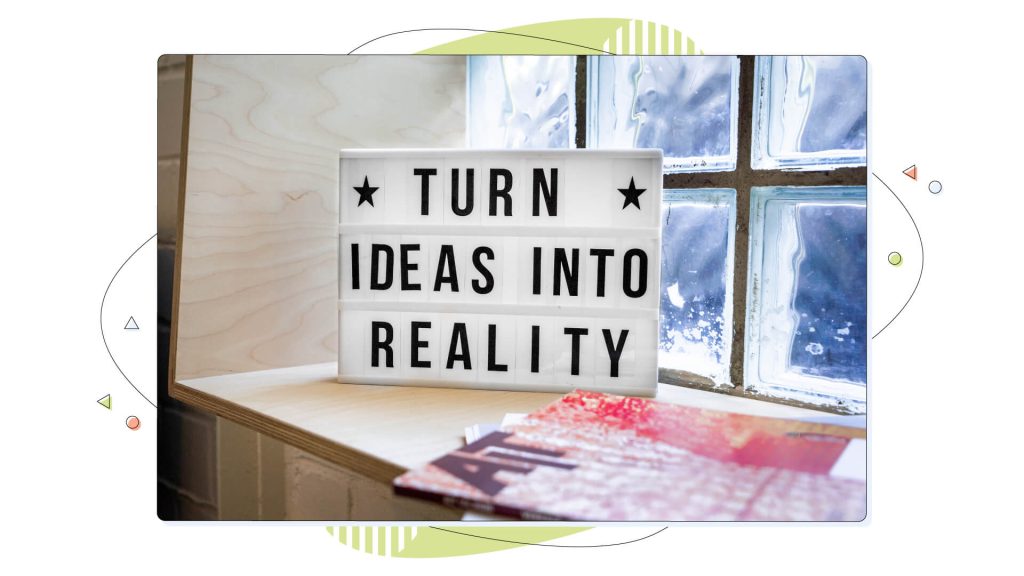 Why is DIFM Perfect for Startups and Small Websites?
The world of website development has a little bit of everything. But most importantly, it's challenging for newcomers to the industry.
Picture yourself as a food entrepreneur. You're ready to share your secret recipes, cooking tips, tempting dishes, and food adventures with the world. But building a website from scratch feels as daunting as creating a five-course meal without a recipe!
Because DIFM is so easy to start with, you can have a professionally designed website in a matter of days without spending a fortune.
In that case, outsourcing web development becomes a fairly good option from every angle. DIFM is the perfect companion for startups and small websites because it empowers individuals like you to achieve professional-looking websites without needing technical expertise.
Conclusion
Outsourcing web development through the Do-It-For-Me service brings a host of benefits and the perfect balance of cost vs time. As we recap, we solidify that DIFM is a smart choice for individuals at any skill level.
With it, a professional web development team is within reach without the technical hurdles surrounding a typical DIY website development process.
You save valuable time, allowing you to focus on core business activities and nurturing your entrepreneurial endeavours. The result? A website that impresses and effectively communicates your brand's message to your target audience.
Remember, you don't have to navigate the complex world of web development alone. Let DIFM be your trusted companion on this exciting digital adventure.
Jump on our DIFM service today.
Contact our team now, and let us build your brand-new website for you!
Enjoyed this post? Head over to our HostPapa blog to read more exciting content like this one!