Starting work on a website can seem like a daunting task with so many options available. Do you hire a website developer? Can you do it yourself? How much will it cost? How long will it take? Do you need to learn how to code?
Don't let these questions stop you from doing what you need. In 2018, a website was considered a must-have for a business; 30% of consumers won't even consider a company if it doesn't have one.
Luckily, it's easier than ever for you to build a site for your business with a website builder.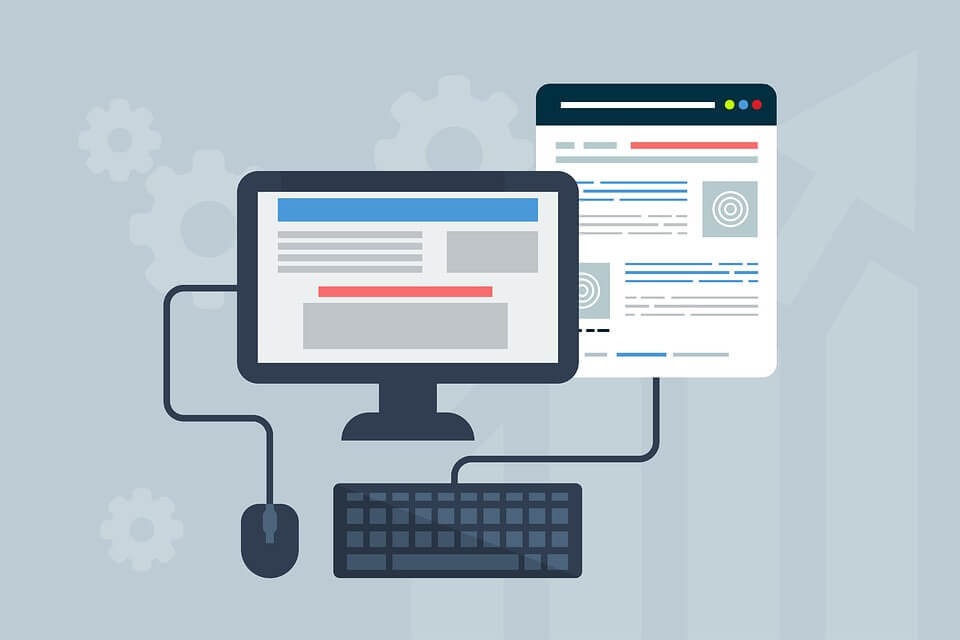 What is a Website Builder?
Gone are the days when you needed to hire a professional web developer with expert coding skills to make a website. You can do it all on your own at a low cost without prior knowledge of building one.
Designing a site with a website builder can take anywhere from a couple of hours to weeks, depending on how big the project is. It will take more time for bigger projects, but a website builder comes equipped with all the tools you need to get the job done. You can build a website before your lunch break if you just need something quick.
Some examples of website builders include WordPress, Joomla, and the HostPapa website builder, which is included in some of the hosting plans.
Below, we'll go through the different aspects of website builders that help you create your own site:
Website Building Tools
Website builders come with an abundance of tools to make beautiful websites. Combining all of the tools you have at your disposal means you can create the website of your dreams. Here are some of the most important elements you can use:
Templates: A template is a predesigned layout for a website. This means you don't have to spend time creating your own design or figuring out how to code one. You can simply pick a template you like, adjust it with your business colours and logo, and have your design set.
You can find many templates on the web, some of which will be free, but many come at a cost. Depending on your web host, you may have access to an entire library of templates in your website builder. HostPapa Website Builder gives you access to over 100 professionally designed templates to help make it easier to build your website.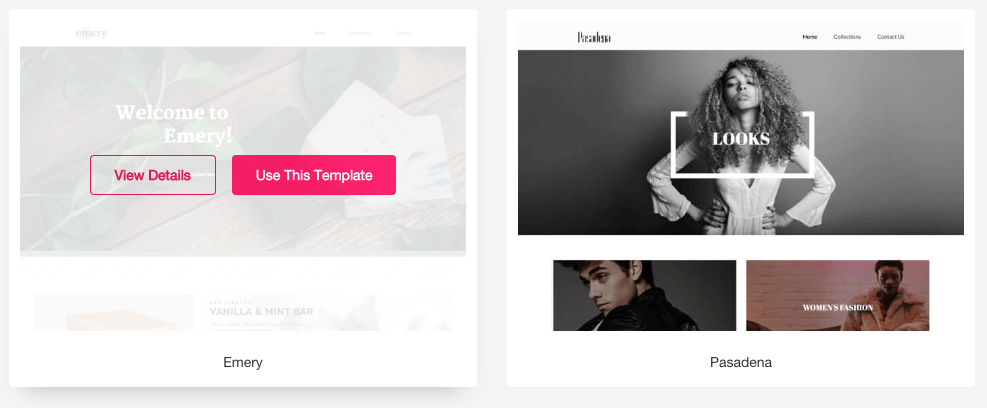 Widgets and social: In a website builder such as WordPress, there are tools known as "widgets." In widget-ready themes, there are sidebar areas designated as widget-ready sections.
You can add a widget to perform specific functions on your website, such as displaying recent posts, creating a navigation menu, showing your calendar, and more. Widgets are easy to add and can be simply dragged and dropped into sidebar areas in your editor.
Using a website builder, you can also easily add social buttons to your web pages. These buttons are used to send visitors to your various social media pages. This allows you to connect all of your pages and grow your overall reach.
HTML & CSS editing: When you use a website builder, you don't need much technical knowledge to work through it. However, if you have some HTML and CSS knowledge, you can take your website a step further and add your own customizations.
By looking at your web page in your editor, you can add things like sliders, columns, images, and whatever else you might need by customizing the code. Don't panic if you don't know how to code, as you won't need it when building a fully functional website.

Drag-And-Drop Interface
Part of the reason you can build websites so quickly is that many of them use a drag-and-drop system. But what exactly is a drag-and-drop interface?
It's when you can drag elements of a website like headers, sliders, widgets, and other pieces of a web page in your builder and drop them onto your page to design it. Rather than having to code every element of your web page, you can just look for what you like in the website builder, click on it, drag it to where you want it on your page, and drop to add it.
Once you have the various design elements to your liking, you can customize them with your company's colours and images to make your website exactly how you want it.

Mobile Readiness
In 2016, Google announced Mobile-first Indexing, which meant mobile-friendly websites would appear more prominently in Google search results. What is a mobile-friendly website? A mobile website will have a responsive page layout that adjusts to the size of the visitor's screen, so visitors don't have to scroll vertically or horizontally all the time.
Most website builders come with mobile-friendly, responsive design templates, so you don't have to worry about setting anything up – it's all done for you. Before choosing a website builder, ensure the features include mobile readiness so your SEO does not get hurt by an unresponsive page design. 94% of people will judge a website on its responsive web design, so it's crucial to include this in your website builder.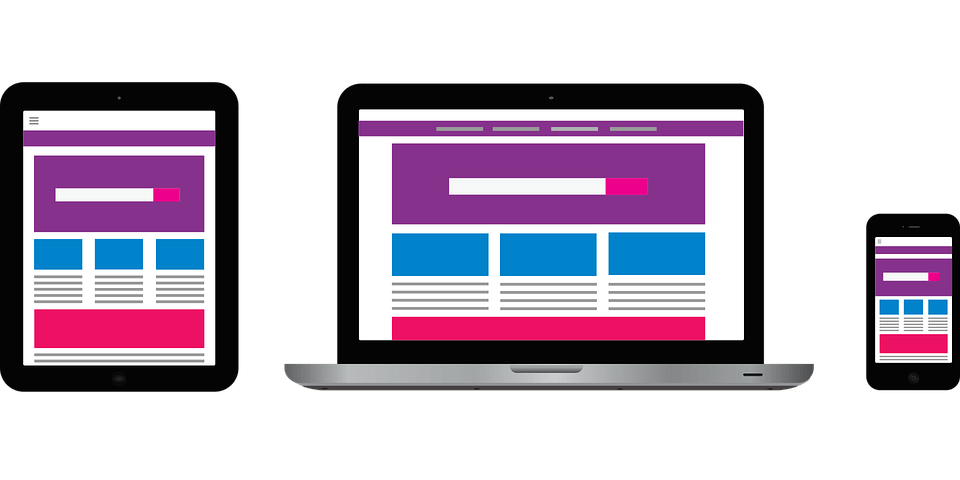 Easy to Update
Keeping your website up-to-date is imperative to ensure it is secure, responsive, and fresh. Most website builders let you update your website with a few clicks, and sometimes they do it automatically, so the update process is easy and trouble-free.
Most website builders like WordPress will let you know when you have website, theme, or plugin updates ready to install. Simply go to the Home tab from your dashboard and click on Updates.
Here you can see what version of WordPress you are running when the system last checked for an update and what updates are available. As you can see in the above example, this website has the most current version of WordPress, its themes, and its plugins.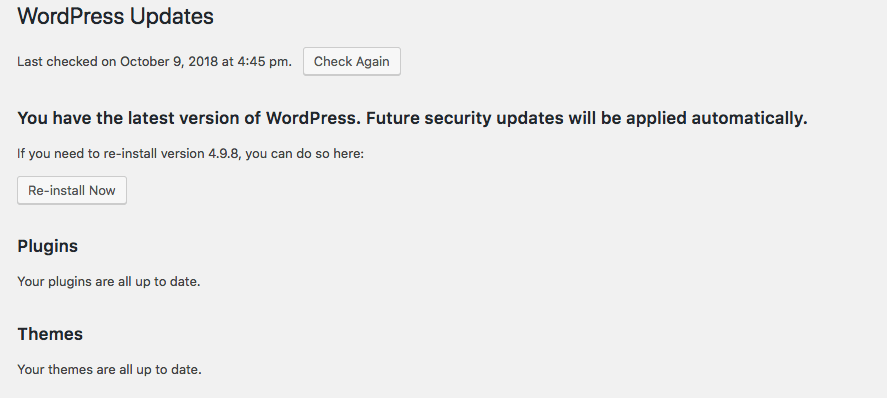 Who Are Website Builders For?
Anyone and everyone can use website builders. They are simple to use and make impressive sites quickly. From someone who has never made a website to a big company that needs to make a complicated website with several different pages, website builders can handle it all.
For example, you could use a website builder to design your site if:
You Are Creating Your First Website
A website builder is the perfect starting place for someone new to the world of websites. You can create a professionally designed website quickly and learn as you go. Templates make it easy to select a design that fits your business, and they're customizable so you can construct your website exactly how you want it.
There are many tools for designing, marketing, and posting. All you have to do is get started!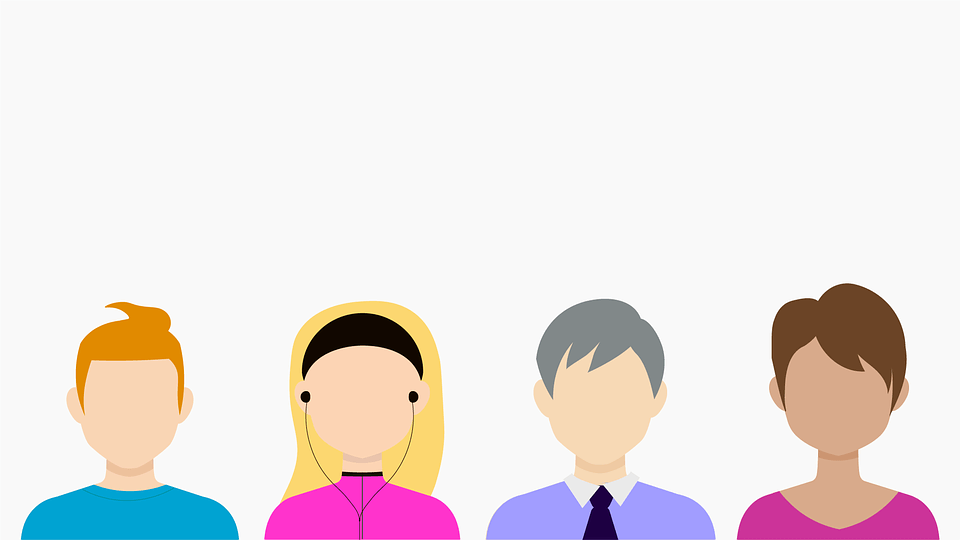 You Have No Coding Knowledge
A website can look daunting, but when you use a website builder, you can design your website by clicking and dragging the elements. This means you can create your website by clicking on the elements you like and placing them on your web page without using code.
You Have a Small Budget
If you have a small business and finances are tight, a website may be the last thing on your mind. Developing a website used to be expensive because if you didn't know how to code, you had to hire a developer. To build a custom website through a developer could easily cost you over $5,000, while a website builder will only set you back a small monthly fee.
A good website builder will come with several templates for you to create your website, and you won't have to break the bank to use it. In today's day and age, it is crucial to have a website for your business, and for those on a budget, a website builder is the way to go.

How Do Website Builders Work?
We've gone through several of the tools included in website builders, but how do they work?
Essentially, there are two types of website builders: online website builders and offline website builders. Each has its own pros and cons, but for reasons we'll explain below, we recommend using online website builders, especially if you are a beginner.
Offline Website Builder
An offline website builder is a software you can download to your computer. Once installed, you can start designing a website without being connected to the internet. An offline website builder still gives you a variety of templates to choose from and a drag-and-drop interface to customize your website.
The cons of an offline website builder come when you try to make your website go live. Since your website was designed on your computer, you will have to upload it on the internet, which will require some technical skills. The ability to work offline is convenient but not something that often comes into play for most businesses.
First, you will need to purchase a web hosting account, which will double your costs as you have had to buy the website hosting plan and builder software. Then, you have to figure out where and how to upload the files that make up your website.
If you don't have the technical knowledge to do this, you can always contact your web host's support team to get the help you need. It's definitely not a big obstacle, but something to think about when choosing a website builder.
Online Website Builder
Most website builders are online, and the good ones will have the features we previously stated (drag-and-drop interface, an abundance of tools, mobile responsiveness, and more).
An online website builder will function by logging into your hosting account and clicking on the website builder that was either included or purchased with the plan. The website builder will open in a new tab or window in your browser.
Then, it's only a matter of choosing a template that fits your needs and customizing it to match your business' style. Input all of the content, images, and pages you need for your website, then add some flare with widgets and post your website live by clicking Publish. Voilà, you are finished.
While you can only edit when you have an internet connection, you also don't have to worry about uploading files other than images, and you only have one cost to worry about – your website hosting plan.

What Kind of Websites Can You Build With a Website Builder?
If you're still not convinced of the capabilities of website builders, look at some of the websites that have been built by the most popular website builders like WordPress, Joomla, and Drupal.
Several of the biggest companies rely on website builders to create their websites, meaning you should feel more than comfortable making your website with one, too.
Here are some websites you can build with a website builder:
Blog
The simplicity of a website builder means you can create a blog quickly and get your thoughts to the masses just as fast. Typically, for a personal blog, you won't want to spend a great deal of money setting up a website, if any at all. Website builders are inexpensive and sometimes free, so you can set up a professional-looking website that people will be intrigued to look at without worrying about the cost.
There are also many templates to choose from that will focus on your content, which is perfect to show off your thoughts and ideas. Not only that, your thoughts won't go unheard because many website builders and hosting plans come with ways to get you noticed, such as SEO tools or marketing credits.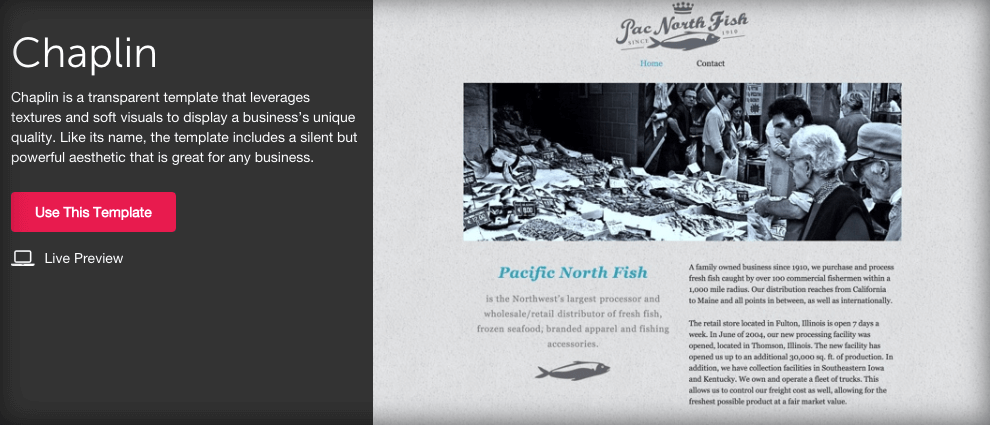 Business Website
Website builders can build business sites of all shapes and sizes. Choose a template with a responsive design to ensure your website looks great no matter what device someone is using to access it. Themes are customizable so you can add all the content you need and choose one that focuses on what you deem important, whether text, products, or anything else.
As your business grows, you can continue to develop your website without disrupting what you have. The more comfortable you get with website tools, the more comfortable you will be adding different pieces to your website.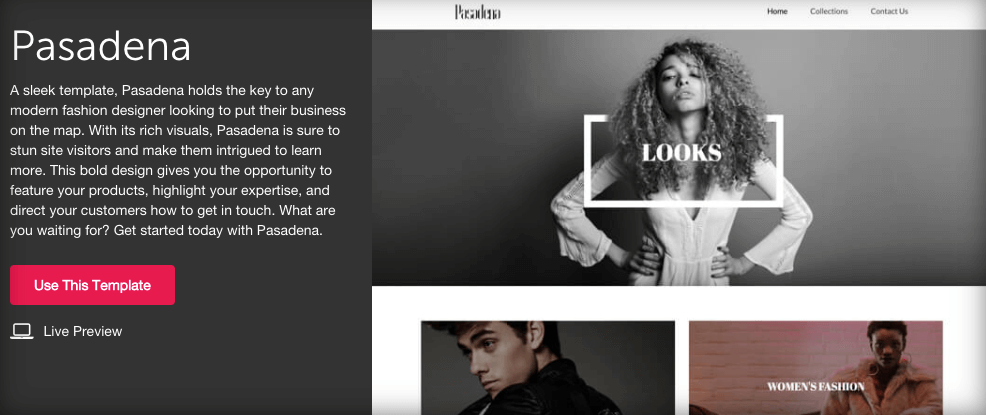 Portfolio
Website builders are a great asset to showcase your work. There are plenty of templates and themes you can use that focus on your images along with image galleries you can set up and upload to your entire portfolio.
Furthermore, you can use popular tools like sliders to layout your portfolio in a professional manner that is sure to draw the eyes of all your visitors.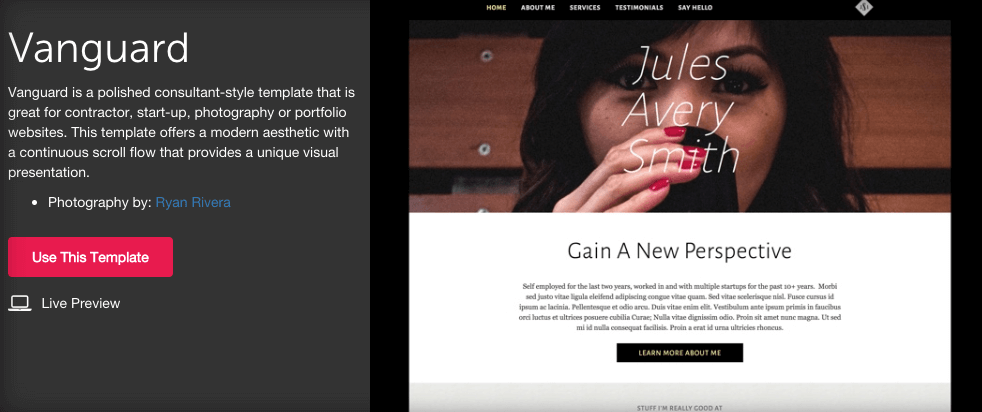 eCommerce Store
Using a website builder can easily set up an online store to sell your goods and services. Utilize the tools available to manage your inventory, set up shipping and taxes, and accept payments. When you create your website with a site builder, everything you need to manage an online store is offered to you.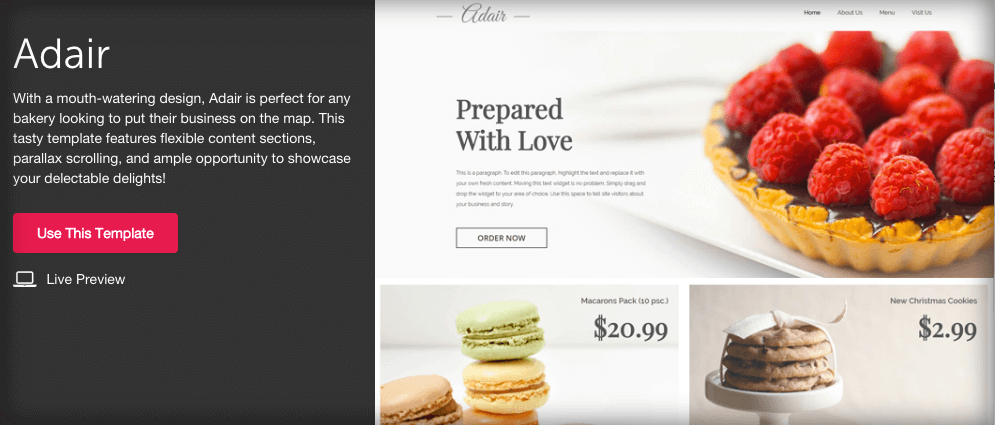 News Website
Most people have access to the internet, and it has quickly become the top place to find the latest news on whatever subject interests you. If you want to build some kind of news outlet, a website is a way to go, and a website builder can get you started quickly.
You can build a website that focuses on content but showcases images when needed. Set up your website to direct visitors to the latest news for whichever niche you write about.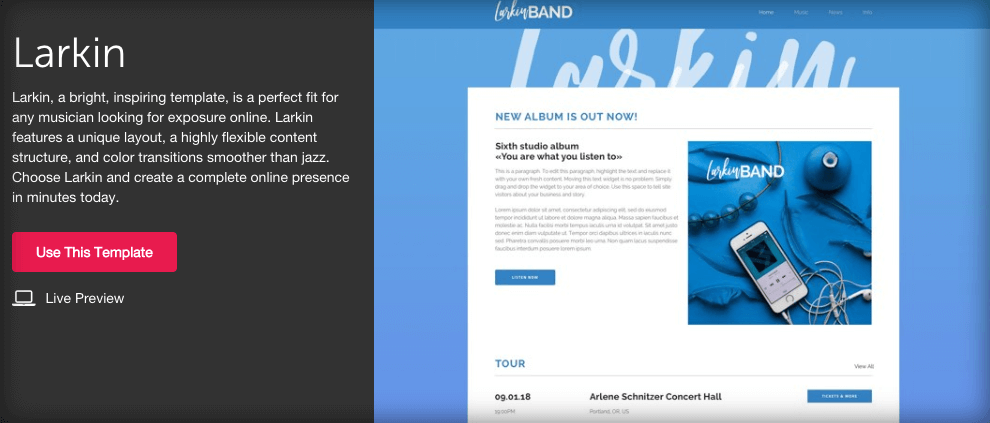 Are Website Builders Good for Small Businesses?
You can achieve great things with website builders, and they tend to take less time to manage than other solutions. What's important, though, is to find out if they're worth it for small businesses. Should you focus only on your social media or create your own WordPress website, for example?
Looking at the stats published by LawnStarter, the number of small businesses has risen in 2022, meaning that the market is getting bigger and more people are employed in small companies rather than giant corporations.
Small business owners state that they weren't satisfied with the more prominent corporations and decided to pursue their dreams by being their boss. Having smaller marketing teams or no team means they have to market themselves through social media, but that's not enough.
There're currently 32.5 million small businesses in the world. LarnStarter shows that while 96% of these have social media accounts, a smaller 72% of the companies have their own websites to advertise their products and services online. To raise that percentage, website builders are coming into play, boosting brand awareness to new highs.
A user-friendly CMS like WordPress, for example, along with a set of plugins, can help you achieve that above and beyond! A couple of interesting HostPapa blogs are the Small Business Website Design: The Ultimate Guide for Entrepreneurs, and How to Build Your Website on a Budget.
Putting Everything Together
A website builder enables you to build a fully functional, professionally-designed website in a short period of time, all for a small price.
The benefits of a website builder include:
Simplicity: Anyone can build a website; you don't need any prior knowledge of coding or web design.
Cost-effective: Website builders are cheap, but they create sites with a professional design. Most builders come as a subscription service with a web hosting plan.
Quick to build: When you hire a web designer, it can take months to build a website, but when you use a website builder, you can create a professional website in hours.
Responsive design: Most website builder templates and themes come with a responsive design, meaning your site will look great no matter what device your visitors use.
Website builders make it easy and affordable to create a website, so there is no reason for you not to have a website! If you don't have a website or online presence, you could miss out on 4 out of 5 customers! So what are you waiting for?
Have you ever tried using a website builder? What was your experience like?