LinkedIn is a social media platform where small business owners and professionals connect to share information and strategies while promoting their companies.
With more than 850 million users (59.9% of whom are between 25 and 34 years old), LinkedIn is a great platform to establish relationships with other entrepreneurs, employees, and even potential customers. It's also a great place to get marketing strategy ideas, ideal for small business owners.
LinkedIn is a fantastic tool to connect with like-minded individuals and promote your company if you're a small business owner looking to expand your marketing reach. Like all marketing mediums, it's essential to develop a strategy before you start posting content.
We've outlined a few LinkedIn tips for your small business, so you can start generating leads from LinkedIn. You'll also find more about LinkedIn marketing strategies.
Let's dive in.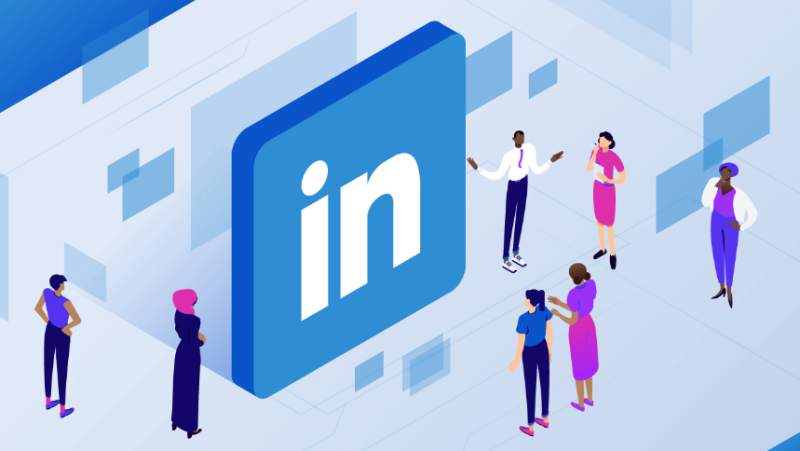 Is LinkedIn Really Effective?
There's no better platform to interact with professionals and explore the business world than LinkedIn! When they come across creating a LinkedIn company page, most people always wonder: Is it really necessary to create a LinkedIn page? The short answer is yes, it is.
The social media network – created initially as a job board – has played a vital role in content marketing and marketing strategy, and it's now the world's largest professional network.
LinkedIn has established itself as the best platform for lead generation, and you should definitely consider LinkedIn as a strategic marketing priority.
If you work with B2B marketing, there's no doubt that you should use this social media in your business strategy. Once you set up your network, the LinkedIn newsfeed can be a powerful tool in your company's marketing strategy.
Timing Is Paramount
The time in which you publish a post is also significant. Like any social media platform, you aim at posting when most people are online. According to Sprout Social, the best days to post are Tuesdays from 9 a.m. to 12 a.m. The worst days are Saturdays and Sundays, and that's because it's a professional network that's primarily active during work days.
Scheduling posts at a particular time of the day is also critical and practical on LinkedIn. This ensures your content marketing strategy works around the clock better and helps you keep a consistent post rate on your page, as audiences worldwide have different active hours.
Importance Of A LinkedIn Marketing Strategy
According to data released by LinkedIn, about 850 million members use the platform, which is present in more than 200 countries worldwide.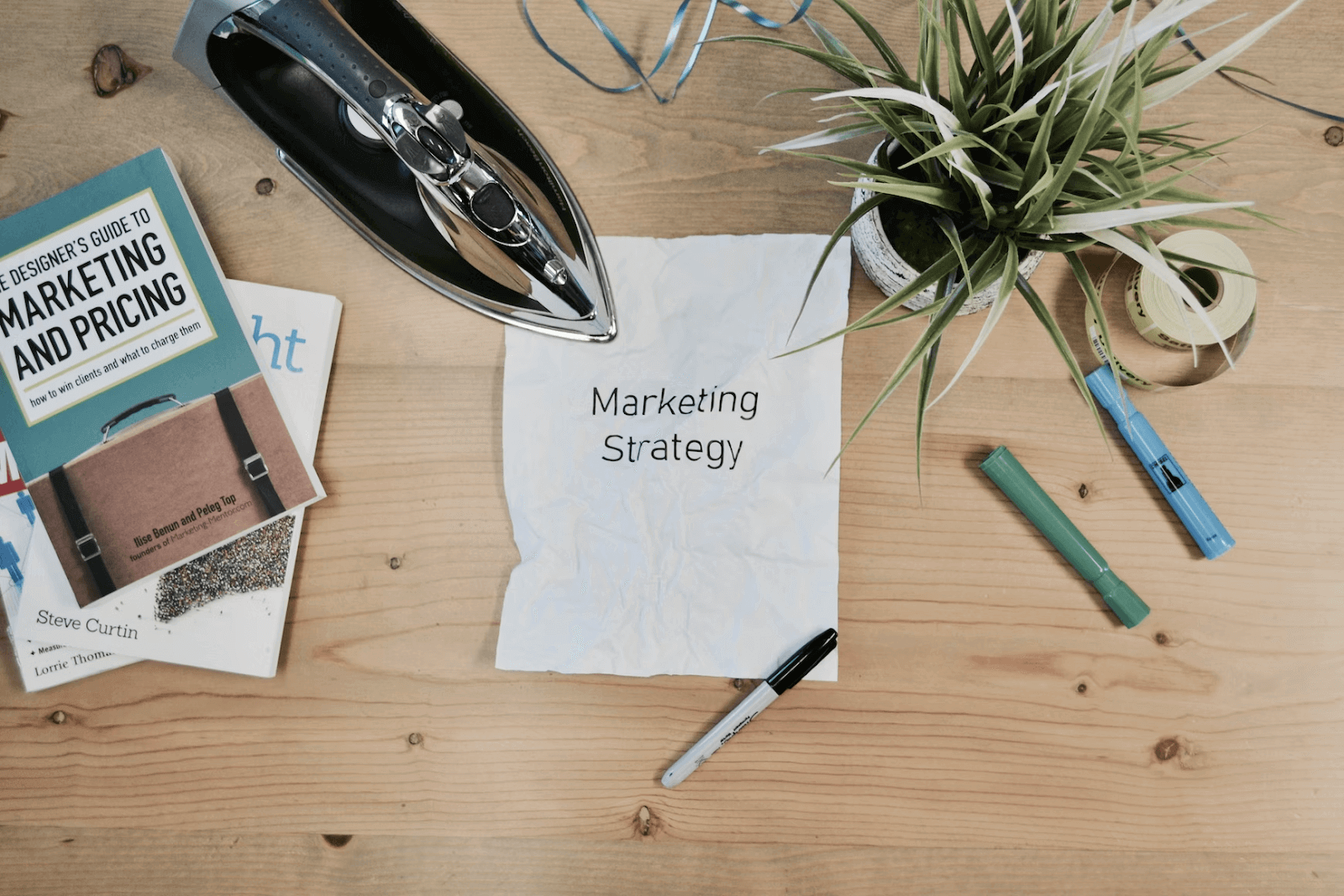 Over 57 million businesses and 120,000 schools have LinkedIn accounts. So, it's evident that taking advantage of the network's potential is something to consider in your LinkedIn marketing strategy.
First of all, you need to create your company page on LinkedIn.
How to Set Up Your Business LinkedIn Page
LinkedIn pages are equally valuable as websites. You can create your own LinkedIn profile without a cost, with a corporate email address, if you have an account. This guide shows you how to create your own LinkedIn website step by step.
Click on the Work icon in the upper-right corner of your LinkedIn homepage.
From the drop-down, click Create a Company Page.
Select your Page type:

Company
Showcase page
Educational institution

Enter your Page identity, Company or Institution details, and Profile information.
Check the verification box to confirm you have the right to act on behalf of the company or school.
Click the Create page button.
Click on Start building your page! to finish building your LinkedIn Page.
And you're done creating your company page.
This page is where you'll share essential details like what you do, who you do it for, why customers should choose you instead of your competitors, and where you link to your website.
Remember to add your logo to your profile picture, allowing your visitors to recognize your brand from the search results. The tagline section of your LinkedIn page profile is also a valuable piece of real estate. That's where you should share your company's unique value proposition.
It's essential to write your tagline with your followers in mind. Don't just tell people what you do – tell them how you serve your target audience.
Consider your followers' problems, and explain how you can help them in one concise sentence. Don't worry; you'll have more space to talk about your company in the About section, where you'll add more details about your business.
This section is a great place to include some industry-specific keywords that your followers may use. Remember to use them naturally, so it doesn't look like you've just stuffed your description with keywords.
Be sure to fill out the remaining sections of your LinkedIn page profile, such as the phone number, website, industry, company size, and type of business. Now that you know how to create a company page and content for it, it's time for the six LinkedIn tips small businesses can utilize at the maximum.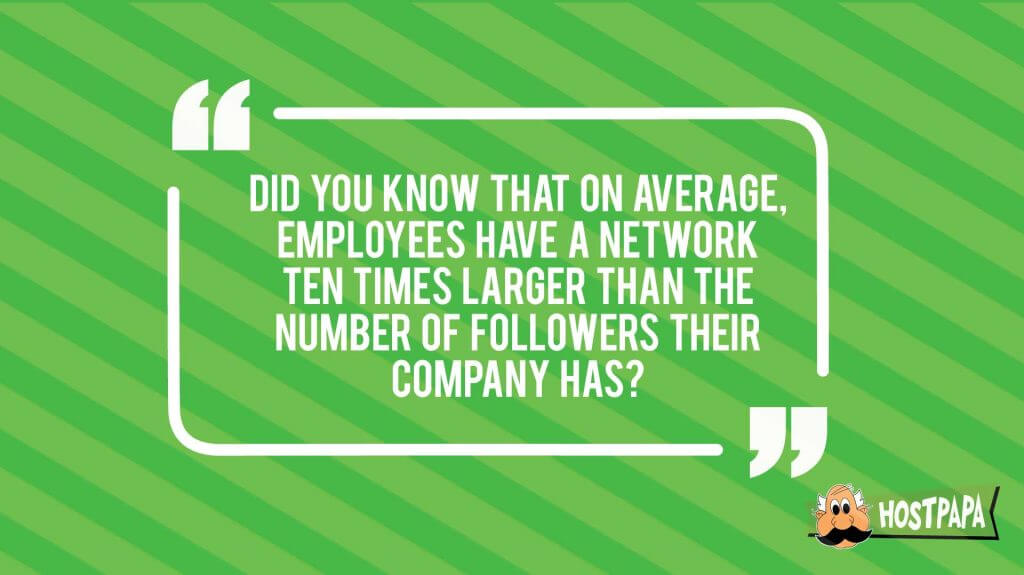 1. Cross-Promote Your LinkedIn Profile
Once you have your LinkedIn profile set up, you'll need to cross-promote it through your other marketing channels. Add the LinkedIn icon on your website and your email signature, and link it to your LinkedIn profile.
Also, include your LinkedIn profile information on your other social media accounts, such as Facebook and Instagram.
Cross-promoting your different profiles helps your audience reach you easily on whichever platform they choose. It saves them from having to look up your LinkedIn details separately. Plus, it's a way to show your audience that you're an established organization with valuable industry-specific information and a company page on a credible platform like LinkedIn.
2. Publish Content Regularly
Here's the thing about any social media activity: it's only valuable if you publish content consistently. Consistent presence requires time, but it provides a good return on investment.
Also, a LinkedIn user who stops at your company page will see that it's a busy page and think: "Wow, this LinkedIn feed is gorgeous and has useful information!" This is how you gain followers as well.
You can also start browsing your competitors' LinkedIn pages to see what kind of content they publish. Check which posts get the most engagement: Does your audience like posts with images? Do they comment on the ones where there's a question? Or do they like the ones with videos more than anything else? This will help you determine which media you should share more often with them.
Consider what kind of information your audience wants to read. Are they looking for solutions to specific problems? Do they want to learn about industry advancements? Are they searching for posts that share or challenge their own opinions?
Remember that your LinkedIn profile should follow your company's brand guidelines. Even though it's not on your website, you should still use your brand voice and tone in your social media posts.
And this applies to every social media platform. Tag relevant people in your posts, like business partners and subject-matter experts, to increase their visibility.
It's important to post social proof about your products and services. Most people don't want to buy from a company they don't know well yet, so putting depositions and providing social proof is also a good LinkedIn marketing strategy.
If you don't have any connection with your customers and any content from them on their thoughts about your business and products, ask them and start implementing this in the next sales.
3. Encourage Your Employees To Connect With Your Company's Page
Did you know that, on average, employees have a network ten times larger than their company's followers? Leverage this resource by asking your employees to follow and interact with your company's page. Politely ask them if they want to put their job titles in their profiles, too. This is another great tip all small businesses can use to gain more exposure on the platform.
When your employees like or comment on your articles and posts, that content is shown to their connections as well, giving you a far wider reach than you usually have. It's a simple yet effective way to boost your profile and let your network do the work for you.
You can act just like an influencer and with every post your company makes in the feed, speak it out loud at the office (or put it on Slack) to ask everyone to like it and maybe even share their stories.
While asking employees to share your company's posts is one way to achieve this LinkedIn marketing strategy, you can also make it easier for your employees to engage.
For example, if you're posting something about a product advancement, email your product team to share their experience working on that product in your post's comments. Adding value to gain exposure, not just liking or commenting, is essential.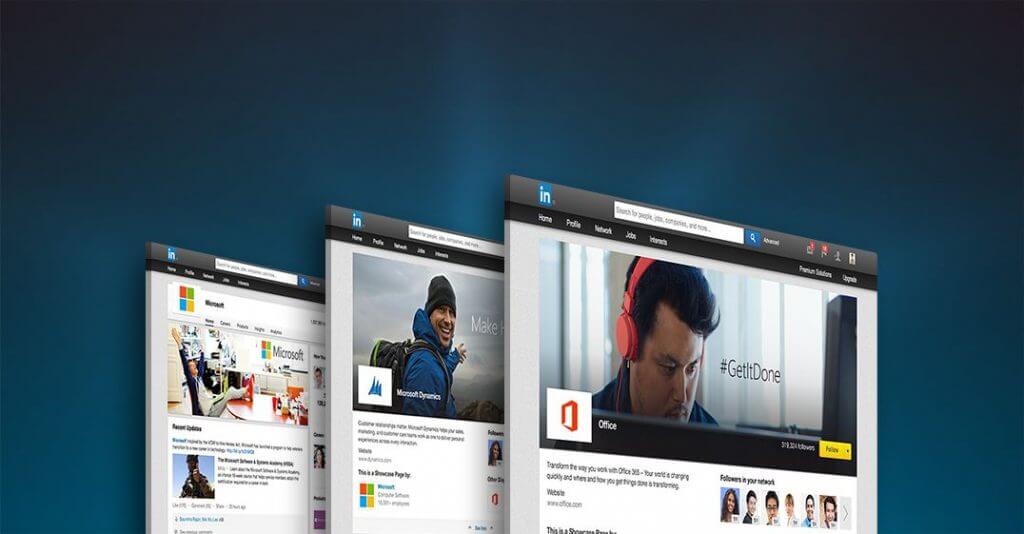 4. Take Advantage Of LinkedIn Groups
LinkedIn has millions of people across different industries, and many use LinkedIn groups to connect with one another.
LinkedIn groups work much like Facebook groups. You join communities of like-minded professionals from around the world and share insights and thoughts on various topics regarding your industry.
However, these groups will only be valuable if you put in as much as you want to get out. Focus on building authentic connections instead of bombarding members with messages about doing business with you. After all, you join LinkedIn groups to share expertise and knowledge on certain parts of your industry.
Develop a LinkedIn marketing strategy to get the most out of these groups. Research specific members you're interested in connecting with and see how to add value for them: Can you introduce them to another connection or invite them to another group that might interest them?
Be sure to gain visibility in the group by participating in discussions with valuable and actionable content. Refrain from making sales pitches unless invited to, as that might cause others to ignore your posts.
Also, if you're a leading company in your industry, we recommend creating your own Linkedin group to gain more exposure and credibility from other business professionals.
5. Create A Showcase Page
A Showcase page may benefit your LinkedIn marketing strategy if you have different brands, product lines, or audience segments. Think of a Showcase Page as a child of the main parent page. Here, put the spotlight on different brands or initiatives and give them a place to shine on their own.
Members can follow this page just as they would your regular page, giving you a chance to call attention to particular projects or business units. Be sure to build content marketing and graphics that'll entice others to keep reading, just as you do on your main page.
Remember that you'll need to create a unique LinkedIn marketing strategy for this page to not just repeat the same content marketing from your main page.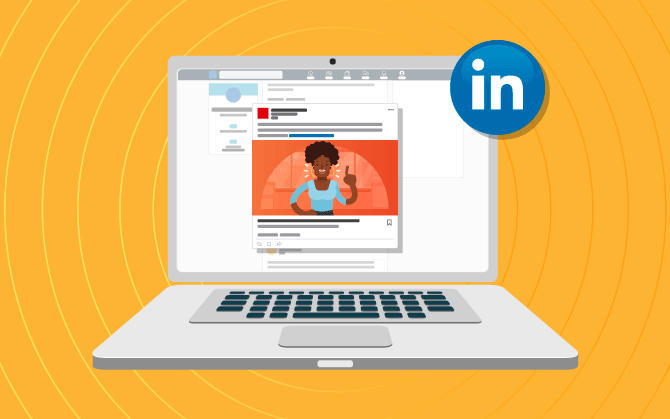 6. Consider Using LinkedIn Ads To Increase Traffic
LinkedIn advertising provides ways for all businesses to get in front of as many eyes as possible. You can choose from several options.
Sponsored InMail, which allows you to send targeted messages to an audience segment, is an excellent way to promote webinars and social events while generating b2b leads.
If you're interested in raising awareness for a specific company event or initiative, try Sponsored Content Marketing. You can increase the number of qualified leads to your website through this form of advertising and up your LinkedIn follower count. It's also an excellent way to increase engagement on your posts.
If you're in the b2b space, LinkedIn Text Ads are perfect to increase visibility and get your company seen by your target audience. Use them to drive traffic to your website for specific promotions or to attract high-quality candidates for your open positions.
Get Ahead With A LinkedIn Marketing Strategy
Either by natural means, making connections in LinkedIn groups, engaging posts with content marketing or using LinkedIn Ads, LinkedIn marketing solutions are an excellent way to build your brand, increase revenue, and drive engagement.
Develop a social media strategy before you get started, so you can be sure you're offering your audience valuable content with each post. While these tips can work anytime, be sure to keep reviewing your marketing strategy to make the most out of it. This applies to all small businesses and works regardless of company size.
Remember that nothing is set in stone. This social media provides a plethora of analytics, so use this LinkedIn analytics to determine what's working and what's not. Shift your content strategy accordingly, and you'll see your follower count, engagement, and sales growth.
Did you like this guide of LinkedIn tips for your small business? Which LinkedIn marketing strategy tactics are you already using on your career page feed? Tell us in the comments.