Tennis elbow. DJ's wrist. Blogger's block. All unfortunate conditions are associated with a given activity. All are common. But they're not terminal. Just like the others, a blogger's block can be very inconvenient and can interfere with one's livelihood. But there are techniques you can employ to deal with the condition and have you putting out the good stuff once more.
What is Blogger's Block?
It's a well-known phrase, but not that many will know what it means to suffer from it. Sure, we've all been in situations back in school when the words just didn't come. Still, a lot of that could be to do with either the fact that molecular biology's just not firing you up that afternoon or that maybe you were too busy staring out the window to listen to what the teacher had to say on the subject.
Blogger's block is like a cordon bleu chef churning out OK fare in a lunchtime canteen. The blogger's block sufferer can write in all but the worst cases. Just not as well as when they're feeling on top form. In the keyboard-driven environment of the digital workplace examples of this kind of performance are commonplace.
It can mean unimaginative phrasing, unoriginal imagery, lackadaisical search optimization, or other symptoms. The meaning of the blog will come across but in a bare minimum format, which isn't why they started writing in the first place.
Most writers want to inspire or at least entertain. But the pedestrian output that a blocked blogger produces won't do either.
There's another aspect of a blogger's block that can strike: procrastination. A little like depression, blogger's block saps the sufferer's energy and drive so that projects are put off until another, unspecified, period. These unfinished (or even unstarted) pieces then sit there, never completely out of mind, making the sufferer more and more miserable.
Inevitably, at some point, you'll face a block; when you do, you need to know what to do about it. Just as there are tips to overcome writer's block, there are methods you can employ techniques to help with blogger's block. So, unless you want to resort to using AI writing software to do the job for you, here's what you can do to overcome blogger's block:
1. Don't Overthink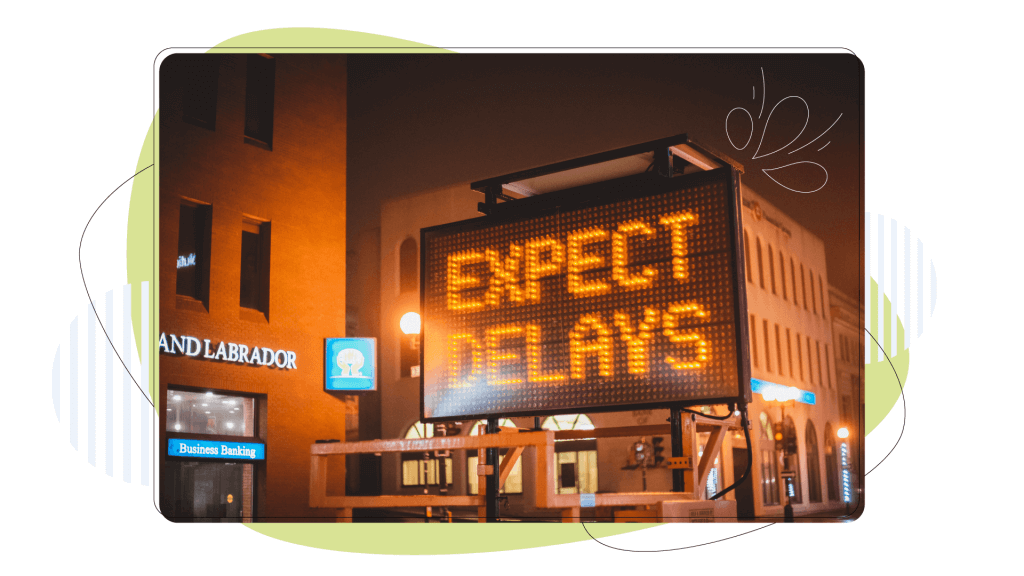 All those involved in a creative endeavour can suffer greatly at the hands of their hardest working and most incisive critic: themselves. It's a good idea, therefore, to try to disengage this part of your persona while you're in the business of getting words on paper.
Go with your instincts and be as free-flowing as you can be. It doesn't matter if what's coming out isn't Tolstoy, just get something down. Don't worry about tidying up grammatical points as you go – this interrupts your creative flow and puts an over-concentration on correctness. If the good is the enemy of great, correctness can be the enemy of originality.
Besides, mundane matters like grammar can be addressed on your run-through and redraft. The overriding goal here is to unleash your imagination and let, as Ricky Gervais puts it, 'the ordinary become extraordinary.
To use a typical blogging example, let's say you're charged with writing about contact centre efficiency. It's easy to blather on about tech and workflow optimization, but this stuff can be stultifying to write and even worse to read. So, try an approach that focuses on an individual and how their day at work is revolutionized by the introduction of workplace improvements.
By shifting the focus and letting a story come out unhindered, you may find that the block begins to ease.
2. Get a Sensory Fix
A lot of bloggers write at the same desk, day in, day out. This is kind of weird, as a great many of us have the freedom to work wherever we can unfold our laptops and wangle some wi-fi. However, it's the case that most bloggers need the discipline of a particular station – which is where the work happens.
In due course, the pressure builds up, and blocks ensue. What you need in this case is a change of scene. It can be just a short hop across the hall to the kitchen. Or it can be abandoning the laptop altogether and a walk outdoors. This is where a dog is a writer's best friend. They will force that change of scene on you and won't take no for an answer.
The resulting refreshment you give to your mind and body will work wonders. It could be a stroll in a park or a trip to the shops. Whatever it is, you may find that inspiration strikes because of the new surroundings. Where once you were struggling to find a way to insert anchor text like what is omnichannel customer experience into your blog, you suddenly see a way.
Some sources advise a trip online to investigate websites that tell you about something new. Treat this route with caution. One of the wonders of the internet – its hyperconnectivity – is also one of its most serious flaws. You may look up and realize that the day's over, and you know all there is to know about cats and cucumbers, but you still haven't written a word.
Get moving. There's no substitute for it.
3. Tackle Trending Topics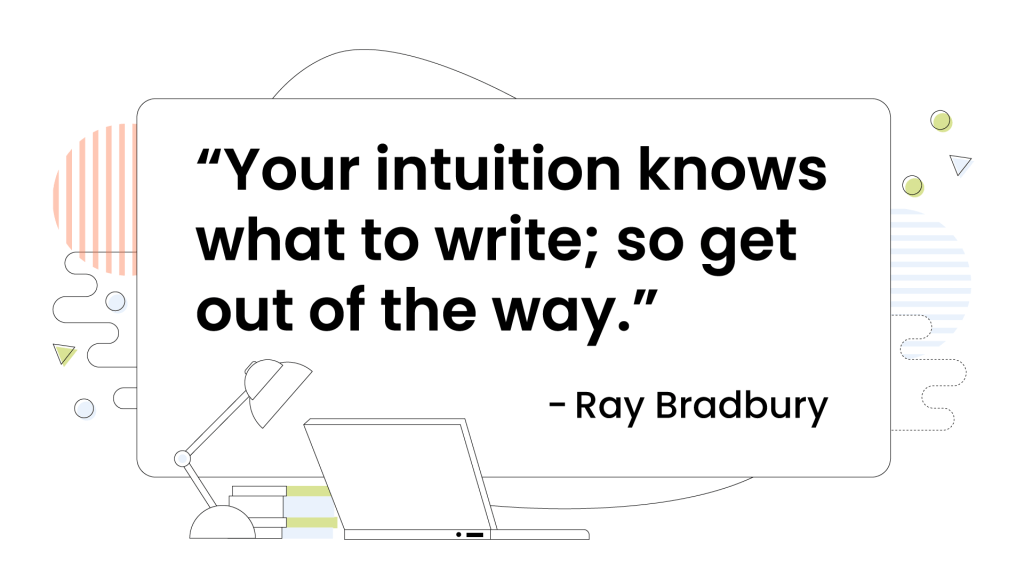 Take a look at what's trending out there right now. Does anything grab you? Grab it right back and make it your own. Maybe even do a course on it then you can really write about what you know.
One of the symptoms of a blogger's block is a nagging suspicion that you're not writing anything that people are actually going to care about. This is crippling as it makes you feel like you're just bashing away on a keyboard for the benefit of a saddeningly small number of people.
So, make a foray into some trending topics. There'll be a whole bunch of material that holds no interest to you or your readers, but then there'll be a nugget like how to get ambassadors for your brand, and your candle of inspiration will be aflame.
4. Deadlines Deliver
When writing, it's all too easy to imagine that if only there were no deadlines, one's creative juices would be allowed to flow as free as the Orinoco, with nothing to hold you back.
However, it's a somewhat prosaic truth that creatives will often do their best work when up against a pressing deadline. Take the deadline away, and inertia settles on the project, muffling it like a high-tog quilt.
So, when you have to finish that piece on common vulnerabilities and exposures by the end of the day, don't be worried. Allow yourself to feel the urgency. Recognise it as a sign that your writing must be of value if somebody wants it by a specific time. Don't be obsessed with it. Don't be paralyzed by it. But do allow it to give you the impetus that you so desperately need.
5. Update Previous Posts
A great way to keep yourself productive when not feeling particularly inspired is to apply updates to your existing work. This can be something as major as giving your work a whole new domain.
Or it might be just a trawl through your existing content in order to update it. Information and links can quickly become obsolete, and there's nothing more out of date than an out-of-date blog.
One of the major strengths of a blog is its freshness. This is perhaps its key advantage over a printed book. Take the freshness away and you have what looks like someone's opinion about something way back that probably doesn't matter much anymore. This is why over a third of bloggers regularly update.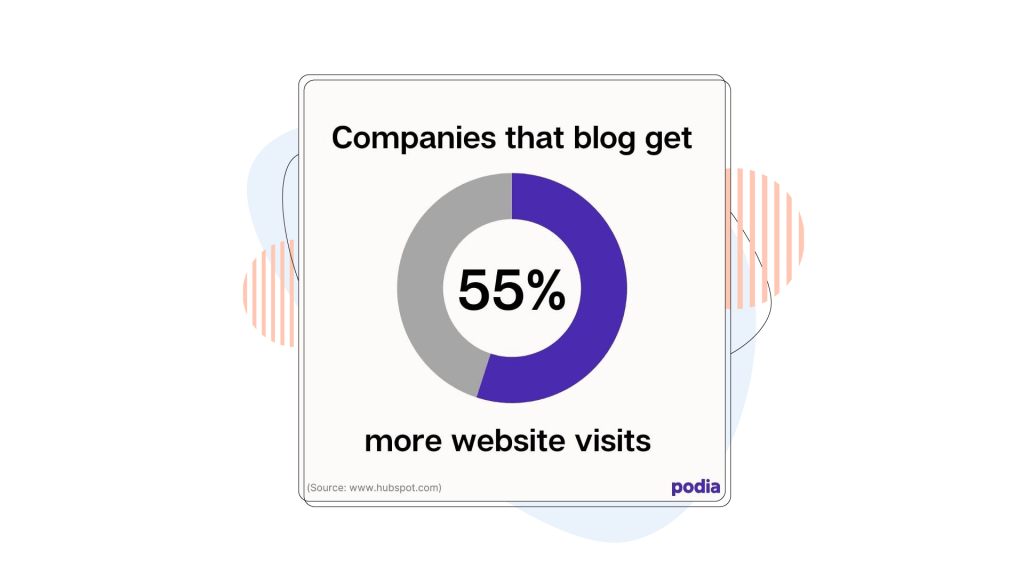 6. Call Somebody
In just the same way a walk in a park can refresh, a jaunt through somebody else's psyche can give you a terrific jolt of energy. Make no mistake, writing can be lonely at times. It is, by necessity, an activity that requires the writer to spend some alone time. However, this isn't all there is to it.
'Though the act of writing is itself solitary, being a writer requires community.' – J. A. Hennrikus
It's a big mistake to plant yourself in your own mental and emotional framework, to the exclusion of all others, for too long. We're all, to some extent, social creatures and we thrive on interaction with our friends and colleagues. So, give them a call. Actually speaking to them is best. It gives more of an endorphin hit.
Your conversation partner can be the source for specific ideas that can light up your writing, or they can just reset your mood, so you're better equipped to get on with that customer analysis model piece you were struggling with.
All these tips have proven very effective in the past in the battle against blogger's block. They're also great techniques you can use to improve one's writing in general. Even if you're not currently blocked, it's amazing how much better one feels after immersion in nature, and this will come through in your writing.
Conclusion
These are just a few of the possible techniques that you can apply to overcome blocks. Which works best is down to the individual. But, should you find yourself suffering from blogger's block, never feel that you're alone. It's a writer's lot to struggle with language. It's because you're more aware of its possibilities, which means you set your bar higher.
'A writer is someone for whom writing is more difficult than it is for other people.' – Thomas Mann
So, when you find yourself struggling, don't give up. It just shows you're a writer.
Author Bio
Jessica Day – Senior Director, Marketing Strategy, Dialpad
Jessica Day is the Senior Director for Marketing Strategy at Dialpad, a modern business communications platform and customer experience software that takes every kind of conversation to the next level—turning conversations into opportunities. Jessica is an expert in collaborating with multifunctional teams to execute and optimize marketing efforts, for both company and client campaigns. Jessica Day also published articles for domains such as Women Love Tech and HeyCarson. Here is her LinkedIn.