No matter what kind of marketing you're doing, content plays a leading role. When you have multiple campaigns on the go, various active social media channels, and a lot of marketing assets in the works, it might be challenging to organize and manage them all together. Using a content calendar for your small business marketing activity will save you a lot of time and help streamline your communication.
Understand How a Content Calendar Improves Your Marketing
A content calendar can be as straightforward or as complex as you want it to be. Essentially, it is an organization tool your small business should use to house and plan all of your marketing content.
Think of it as a hub for you and your team to see:
what needs to be created,
when it needs to be created by,
how it's going to be used,
and even the results the activity achieved.
Your content calendar can come in an actual calendar format, but many organizations prefer a spreadsheet list instead.
The goal of a content calendar is to provide your business with a 50,000-foot view of your marketing initiatives. Your content calendar helps you quickly identify any significant milestones, spot content gaps, and act as the basis of your content creation workflow.
You can add sections where you can house a list of future ideas, so those "a-ha" moments don't get lost in the shuffle. Use a content calendar as a repository for your marketing content, so you can easily reuse assets wherever possible and relevant.
The best way to use a content calendar is to make it part of your day-to-day processes. Don't just set one up at the beginning of the year and forget about it. It's a living document that should be updated daily with new information about your marketing content tactics. Make sure you give access to the right people in your organization to update the calendar as they get hold of new information.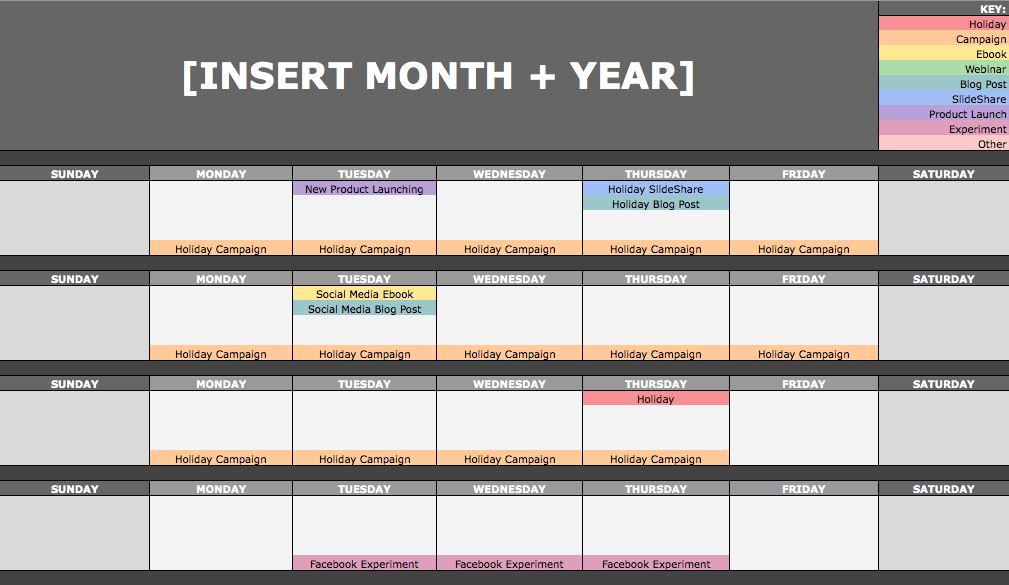 Use a Content Calendar Template to Save Time
While it's easy to build a content calendar from scratch using the many different tools available (like Microsoft Excel, Google Sheets, or even an old-school whiteboard), experts have done the work for you and created plenty of templates. Using an already-built template saves you a lot of time. Customize it so you can track the elements that are important for your organization.
Based on your small business, your content calendar may include:
Type of content: lead magnet, marketing email, tweet, blog post, webinar, etc.
Medium for publishing, such as on your blog, social media, or hard copy mailer,
Dates for going live, as well as due dates for final content,
Audience segment your content is addressed to,
Who's responsible for creating the content,
Content goal and what it's trying to achieve,
Content status: draft, revision, or complete,
Metrics you're tracking: opens, clicks, conversions, engagement rate, and opt-outs.
We recommend adding a section for notes, where you communicate specific information to your team that doesn't always fit neatly into another section.
Having a color-coded system enables you to see everything at a glance. You can choose to color code based on types of content, status, or other elements, depending on what's right for your business. Some color code by team members, so each person quickly sees their responsibilities. Others choose to color code by campaign or theme.
Curata has compiled the ultimate list of content calendar templates you can use. You'll find both gated and ungated ones, including different formats: Google docs, plugins, and PDF.
Find Out What Your Audience Wants to Know
Once you have a clear system for organizing and planning your content, it's time to figure out what you're going to create.
Competitor Research
Start by looking into your competitors and see what they're publishing. Head to their website and download any lead magnets you find. Be sure to look at their blog for the types of subjects they write about. Follow them on social media to see what conversations they have.
If you want to get more insight into your competitors, tools like SEMRush will help you see which content ranks highest in search engines. Use this to choose what topics to write on.
BuzzSumo will give you details on what kind of content is shared most often, which is great if you're looking to build your brand presence and increase awareness.
Keyword Research
Doing some keyword research will also help you figure out the best content to publish. Google conducts 5.5 billion search queries per day – so it's important to get in front of the people who are searching for topics related to your small business niche.
Start by writing down a list of topics and questions related to your products and services. Try to get into as much detail as possible. Then, use a keyword tool to search for specific keywords for each topic. WordStream, Google Keyword Planner, and Moz Keyword Explorer are all good options.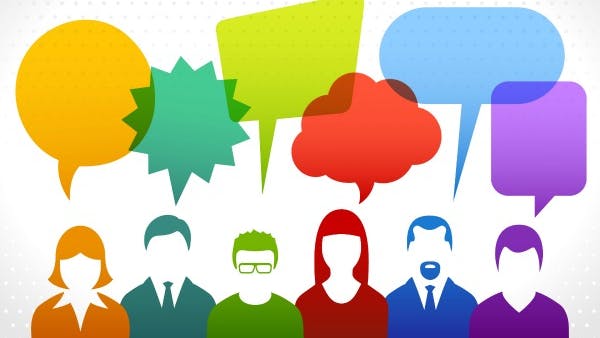 Conversation Research
If you know what your prospects are talking about online, join the conversation by publishing relevant content for them.
Social monitoring and social listening tools help you understand what user-to-user discussions are all about. Search for mentions of your brand, specific keywords, customer feedback, and other criteria. Sprout Social, Mention, and SumAll are a couple of good options to look into.
Understand What Type of Content You Need
Not all content is created equal. Different types of content in your marketing activities have different roles. It's important to know what a blog is best used for, compared to a podcast, and how direct email blasts won't get you the same results as a social media post.
When you understand the purpose of each type of content, you can better select the content you need and organize it in your small business content calendar.
Here are some common types of content your small business should leverage to achieve your goals:
Blogs: For sharing expertise, viewpoints, and SEO.
Podcasts: For sharing expertise and interviewing industry influencers.
Webinars: Ideal for B2B businesses to educate the audience before they buy.
Videos: Great for social media, landing pages, and in direct emails to build relationships.
Infographics: For visual learners and to explain complex processes.
Case studies: A great way to build credibility with proof of your customers' success.
Interviews: For establishing yourself as an expert by talking to another expert.
Direct marketing emails: For conversion-oriented activities, like sales and signups.
Social media posts: Best for building relationships and establishing your brand presence.
Lead magnets: An excellent way to get your prospect's email address, while establishing expertise.
Ebooks: Showcases your authority on a subject, and is often used as a lead magnet or bonus offering.
Quizzes: Perfect for building engagement with your followers.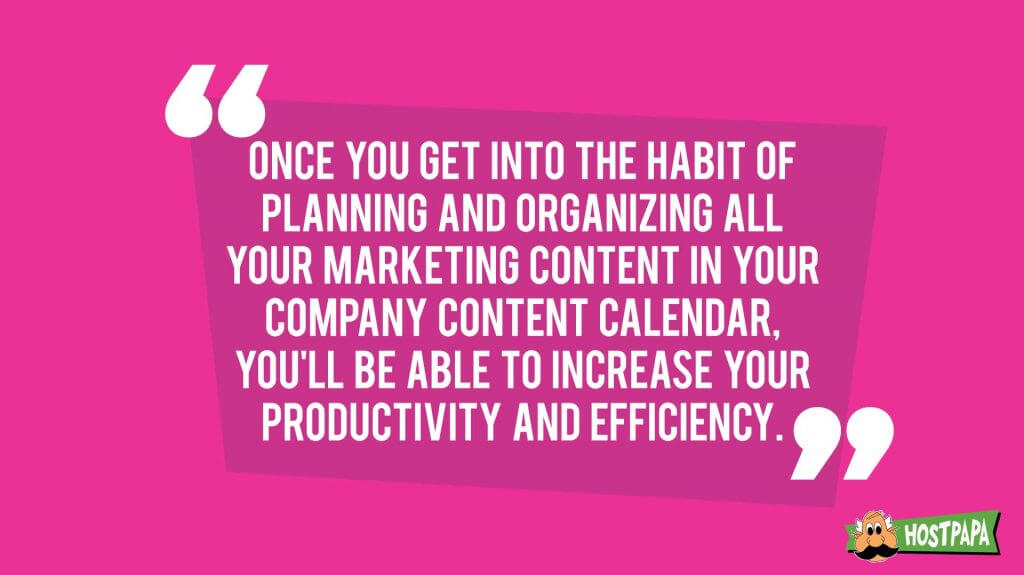 Here's a pro tip not all small businesses know about: you should repurpose your content. That's right. You can turn your blogs into podcasts and social media posts, your lead magnets into blogs, and your emails into phone scripts.
With a few tweaks, you can use a great idea and recycle it into another engaging piece of content. Be sure to include a column in your content calendar for ways to repurpose each asset.
Create an Optimal Posting Schedule
Creating content is only half the battle. You also have to share it with your audience through the right channel – and at the right time. One of the most common ways to share content for small businesses is through social media channels.
But how do you remember what you've already shared on which channel, and decide what you should share next? What happens when two employees share the same post twice from your business' social media?
In order to avoid confusion or mishaps, schedule your content sharing right into your content calendar. Create a tab or table where you outline the medium, time, date, and post, so there are clear instructions. Keep in mind that each social media channel has optimal posting times and frequency guidelines. Here's what you should aim for:
Facebook: 1-2 posts per day. The best times to post are at 11 a.m. and 1 p.m. Once you start posting, take a look at your analytics to confirm that you're on the right track.
Twitter: 3-10 posts per day – if you've got enough content. Best days to post are Wednesday and Friday. Best time is at 9 a.m.
Instagram: 1-3 posts per day. Best days to post are Wednesday or Friday. Best times are 11 a.m. on Wednesday and 10 a.m. on Friday.
LinkedIn: 2-3 posts per week. Best days to post are Wednesday and Thursday. Best times are Wednesday 8-10 a.m. and Thursday around lunch hour.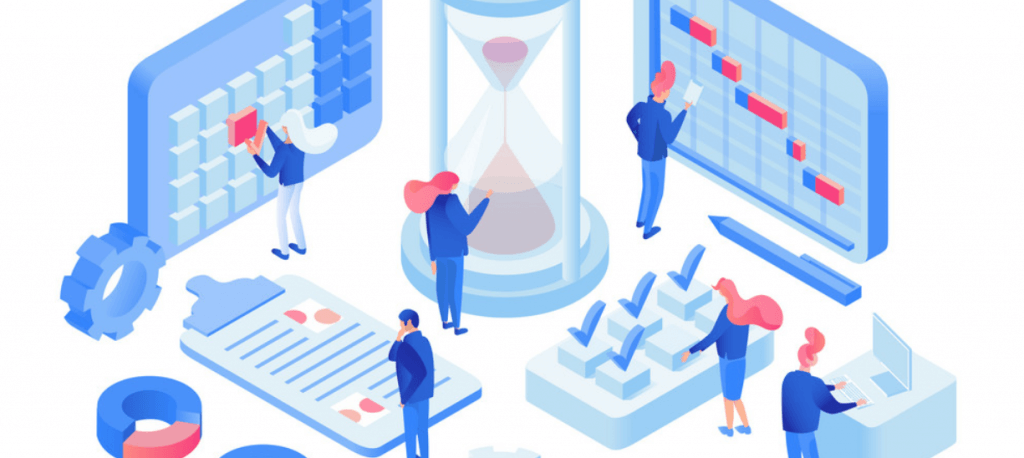 Get Your Team on Board
A content calendar is only as valuable as the people who use it. That's why it's key to get all of your team members on board. Anyone who creates or distributes content for your small business needs access to your content calendar to use it and update it. Plus, you'll also have to provide them with training on how to use it most effectively.
Some organizations also share their content calendar with their sales and customer success teams. Giving them access to your content calendar's content repository section provides them with easy access to all of the content they need to share with your customers. This saves a lot of time and hassle on the marketing end. For example, if a customer has a question for the sales rep about how your product works, the rep can send them a webinar on the details with just a few clicks.
Implementing a content calendar for your marketing activities is simple. The hard part is continuing to use it every day. Once you get into the habit of planning and organizing all your marketing content in one place, you'll be able to increase your productivity and efficiency, in addition to creating highly engaging content your audience loves.