When customers land on your website, there's a common routine that most will follow.
They'll scan the home page, and they'll check out the pages that describe your products and services. Then, after reading through the testimonials and FAQ's, many customers will have seen all they need and will be prepared to do business with you.
But, for some website visitors, there's one additional step. Before they can click one of your many CTAs, they have a few questions that need to be answered.
Users in that position need one thing—they need to get in touch with you. That's where your Contact page comes in.
The Contact page of your website is one of the most important pages for your customers, so it's one that needs to be done right.
We've come up with a few steps you should follow to create a Contact page that will help your potential customers get in touch with you in the most convenient way for them.
Step 1: Location, Location, Location
If you have a business, then you most likely have a physical location as well. It might not be a brick and mortar store, but every business has some sort of space where they operate.
If face-to-face interaction with customers is part of your business model, it's a good idea to include the location of your business on your Contact page. That way, customers will know where to find you.
For traditional businesses, like physical shops and restaurants, the location of the business is one of the most important pieces of information on their website. After all, customers would find it hard to visit a store or restaurant if they don't know where it is.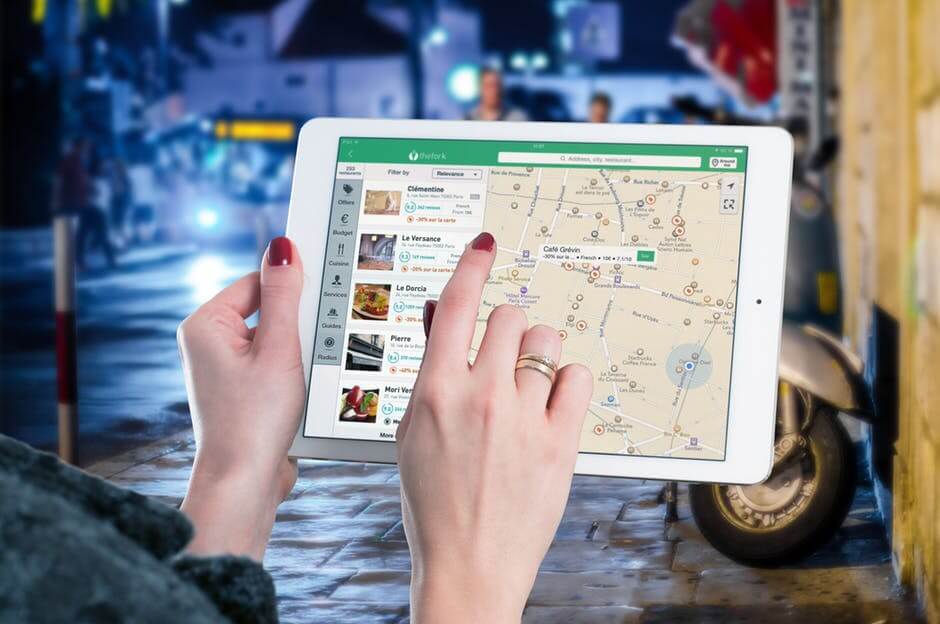 Posting your location may not be as important for a business that primarily operates online. If you don't have a physical shop, there's nowhere for people to visit, so there's no need to post your business address, right?
Not so fast…
Even though it's not necessary for your customers to know where your online business operates, being open about this piece of information provides them with a sense of security and assurance.
For a customer, knowing your location makes the business feel more tangible, and sometimes that feeling is all they need to pull the trigger on a purchase.
Step 2: Integrate Helpful Technology
The Contact page has a lot of potential when it comes to integrating other pieces of technology. One of the most obvious examples that comes to mind is Google Maps integration.
Rather than simply displaying your business address, go one step further and embed Google Maps on the Contact page.
The map tells your customers exactly where your business is, and how to find it. Even if paying you a visit isn't part of the plan, a map helps them understand where your business is based.
When they're about to drive to your business, a customer accessing your site on a smartphone can click into Google Maps Navigation and be directed straight to you.
That may not seem like a big deal, but, without Maps integration, your customers would have to find your address on your website, copy it, open Maps, and, finally, paste your address into the app. When you can help customers avoid that hassle, they'll appreciate it!
In addition to integrating Google Maps, you could also use Skype as an easy way to let your customers communicate with you. Integrating Skype on your Contact page involves adding a simple piece of HTML code as a prefix to your phone number. Once you do that, customers will be able to call you by simply clicking on your phone number.
Like integrating Maps, enabling one-click calling with Skype means you're saving your customers time and minimizing hassle.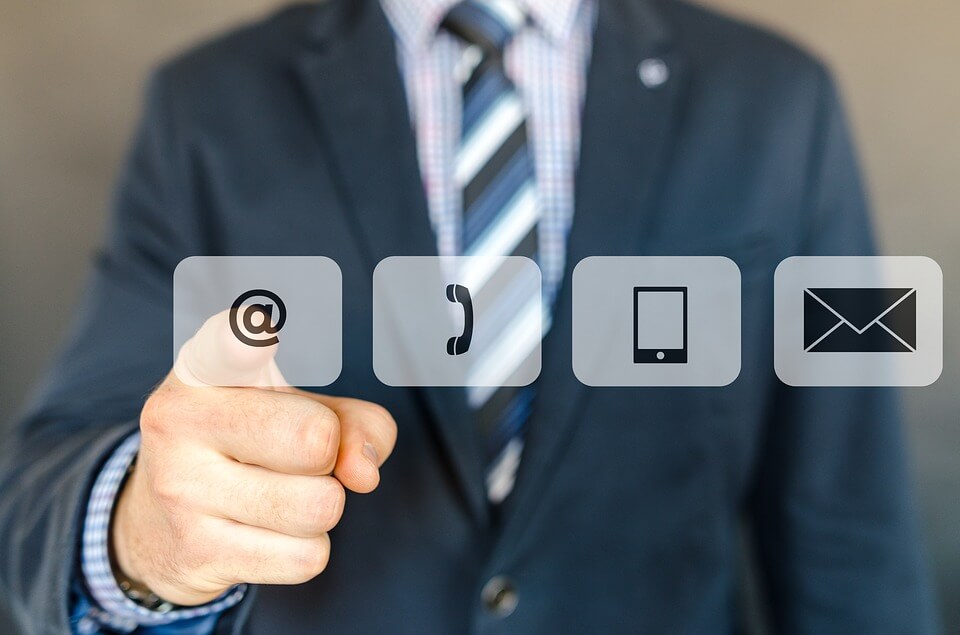 Step 3: It's All in the Details
This might seem very obvious, but you should ensure that there's no inaccurate information on your Contact page. It contains a lot of details, all of which are specific and require a lot of attention.
Make sure you don't have a typo in your email address, phone number, or physical address. A mistake in any of these details can result in lost business, and that's something no one wants.
If you integrate Google Maps, you might notice a mistake in your address more readily, because your business won't show up on the map.
However you find them, it's critical that you catch every error that might be hiding in the details of your Contact page.
Step 4: Show Off Your Personality
The Contact page is usually one of the last pages that people work on, which means it's often thrown together quickly and without much thought. Don't fall into that trap.
Your Contact page should receive the same care and attention to detail as all the other pages on your website.
In fact, the brand identity that you've developed for your business should be applied to your Contact page. It is one of the only places on your site where you directly encourage customers to get in touch with you. If your business has an established brand identity, it's a great idea to apply that feel to your Contact page as well.
You could also consider letting your Contact page be a little quirky. If you add something that customers will remember, your business will stand out.
If you have a funny image of yourself or an interesting photo related to your business, the Contact page of your site would be a great place to include it.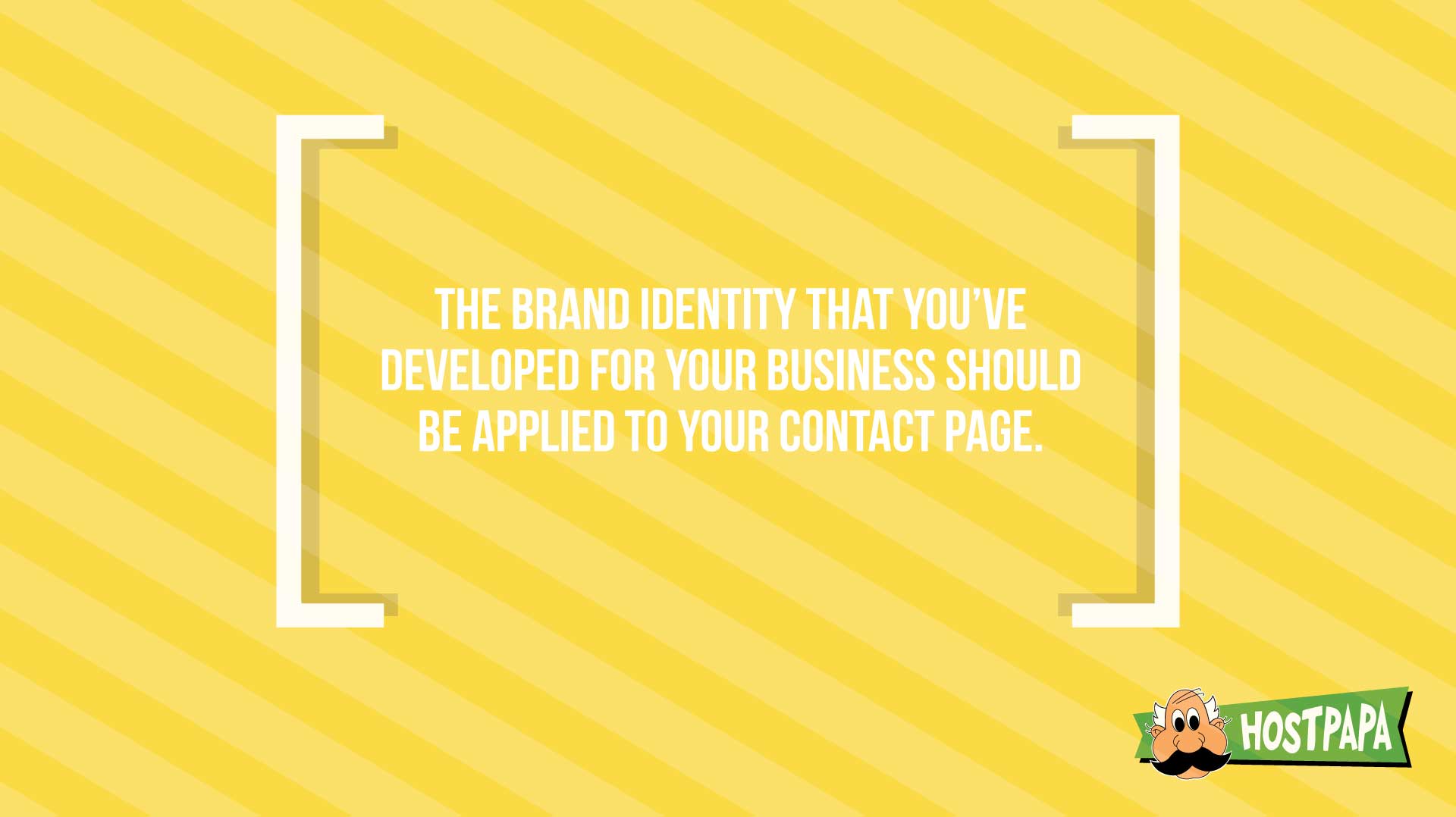 Step 5: Send Your Customers in the Right Direction
Have you ever needed help from a company and gotten bounced from one department to another? After a while, you just have to give up and go somewhere else.
If you have a fairly large business, with a lot of different departments, and a large number of employees, you need to carefully consider how to route the calls and emails that result from customers using the information on your Contact page.
In most companies, one person is not an expert in every part of the business.
If your business has multiple departments, it's important to have a detailed Contact page that provides customers with a phone number and email address for each department. That way, customers will be able to reach out directly to the department they need.
For example, the shipping department would be the appropriate place to contact if a customer had questions about shipping. However, if they wanted to discuss a problem with the products they purchased, the customer service department would be the one to get in touch with.
If you need to send customers with one type of issue to one department, and send those with another type of issue to someone else, make sure you provide the necessary contact details. Clearly label the information with the names of the related departments or personnel. You'll be doing yourself, your employees, and your customers a massive favor by opening up the lines of communication.
A Great Contact Page Makes Happy Customers
Hopefully, after reading this article, you've got a good idea of how to write an effective Contact page.
A customer that can easily get in touch with you is a happy customer, and they will keep coming back to your business over and over again!
Did you make sure that your Contact page is in its best form?