Business owners wanting the most bang for their marketing buck should consider email marketing.
Email marketing is a way to communicate directly to customers. A successful email marketing campaign should have a goal, a carefully defined target audience, and a prominent call to action, or CTA—something that lets the recipient know what you want them to do.
An email marketing campaign can take many forms, including promotional outreach, direct selling, and messages intended to establish or reinforce a relationship between your business and the customer.
You can also send messages to offer customers relevant details about your business. It all depends on your campaign objectives, among which building brand loyalty or increasing sales.
In this article, we'll look at the benefits of email marketing, examine the importance of pre- and post-campaign strategizing, and wrap up with five email marketing tips that we hope you'll find helpful.
Email Marketing: The ROI King
Many business owners call upon email marketing as a reliable way to reach their customers and one with a significant return on investment. Email campaigns can work for any kind of company, whether it's business to business (B2B), business to consumer (B2C), or eCommerce.
Email marketing boasts some impressive stats. Here are just a few data points that prove how impactful it can be:
For every dollar spent on email marketing, businesses can earn as much as $40.
Two-thirds of consumers have made a purchase because of an email marketing message.
When it comes to customer acquisition, email is 40 times more effective than Facebook and Twitter combined.
For B2B companies, 86% of professionals said email is their preferred communication method. Click-through rates, the number of people who click a link in an email, are even higher for B2B email outreach than for email messages that are targeted directly at consumers.
One reason email outreach is so effective is its visibility. The majority of consumers check their email many times a day and are very likely to share content. But be careful, they'll also unsubscribe from lists if they receive too many emails.
With many eyes on your campaign content, it's essential to optimize messages and lay the groundwork to measure campaign results. That's our next topic.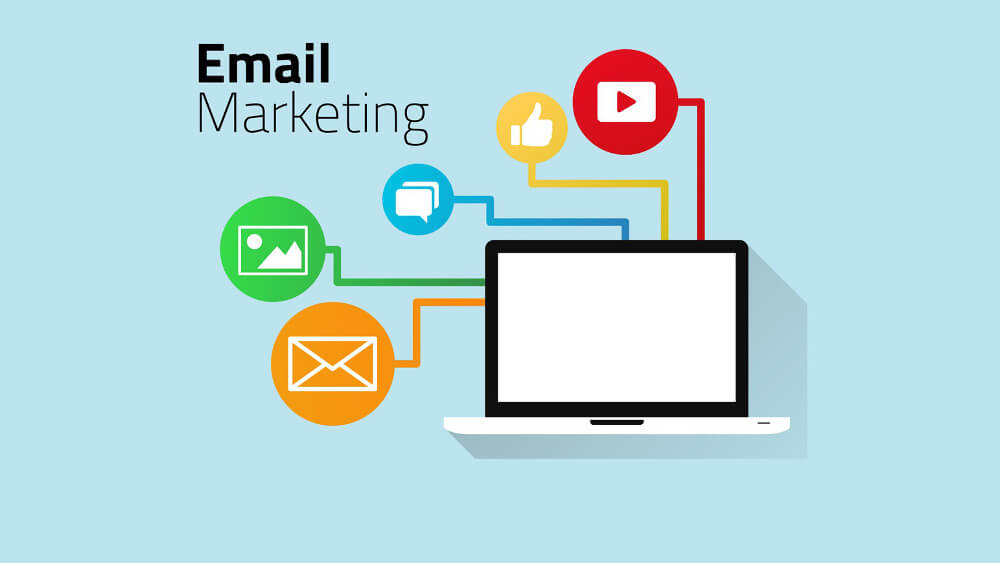 Strategize Before & After the Campaign
By creating an email marketing strategy, you can ensure your campaigns will be seen by the right customers and will have the desired effect on their behavior.
You need to create a goal for your email marketing campaign. For each campaign, you should define your target customer, what type of email campaign would work best, what CTA to include, and what will make the campaign a success.
For example, your goal may be to create brand awareness with a weekly newsletter showcasing blog posts, testimonials, and videos from influencers. In that case, the CTA could ask customers to follow your company on social media. In order to gauge campaign success, you would predict the number of new followers expected and then use analytics after the campaign has run to see if it was successful.
Five Tips for Better Email Marketing
There are many kinds of email marketing campaigns. You can send promotional emails highlighting your loyalty program, an email blast to announce a sale or upcoming event, or a newsletter offering links to blog posts or influencer videos. When creating email marketing communications, you should carefully consider your objectives.
Regardless of the type of email marketing campaign you're running, you should remember the following content fundamentals:
Use quality over quantity. Keep messages short and ensure they're compelling and error-free.
Be consistent about message frequency. Establish and stick to a message schedule that aligns with your campaign goals.
Maintain a consistent tone and make sure your core message comes across in your CTAs.
Any business running an email marketing campaign should adhere to those three basic guidelines. In the rest of this section, we'll get into more specific advice, with five tips about executing an effective email marketing campaign.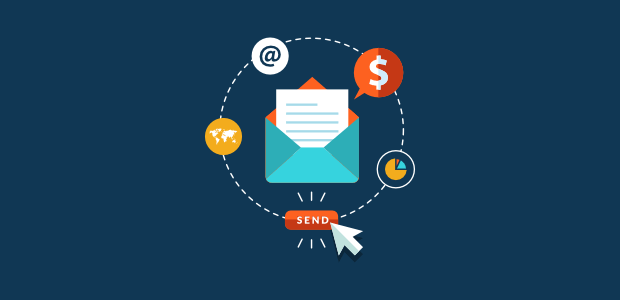 1. Schedule Your Email—Frequency and Timing Matter
How often should you send out email campaign messages? That depends on your content.
You can send emails up to two or three times a week if you have good content. But remember, there's a fine line between being helpful and being annoying. You don't want your customers to unsubscribe because they're getting too many emails.
There are also optimal times and days to send emails.
According to Coschedule, Tuesday, Thursday, and Wednesday are the best days to send an email, but Saturday and Sunday are also popular. Best times include:10 or 11 a.m.; 8 p.m. to midnight (near bedtime); 2 p.m. (a welcome work distraction); and 6 a.m. (before people start their day).
Using analytics will help you establish when your audience is opening your emails. Look for patterns—in the end, your customers' behavior should dictate what and when you send.
Once you have your schedule worked out, you'll need to create your emails. Customers are bombarded by emails, receiving an average of 121 messages every day. How can you make yours stand out? See our next tip.
2. Optimize Your Email Content, Especially the Subject
About 50% of subscribers choose to open a message based on the subject line. How do you write a good subject line? Here are a few basic guidelines:
Keep it short. This is crucial for recipients viewing your emails on mobile devices.
Place the essential words at the beginning and remove filler words.
Keep it simple, focused, and, most importantly, truthful—if the subject line doesn't match the message, you'll lose your reader.
The email's preheader, which is the content that's visible in email apps before opening the email, is a critical factor in getting recipients to open the message. It's the subject line, plus a small portion of the email body. Make sure those two pieces of content don't say the same thing.
The email body should include personalized elements. Start with the recipient's name rather than something general, like "Dear Valued Customer." Use images for visual appeal, but limit the size to ensure acceptable download speeds. If large images take too long to download, recipients may close before reading your message.
Lastly, but most important, your emails should include a clear CTA.
3. Grow Your Email List
Are you looking to maximize your campaign ROI? It's essential to collect as many email addresses as possible. Before we discuss that, however, you should consider data privacy rules.
Each country has a different set of rules to protect people's privacy and control spam, so be sure to know and abide by them. Don't forget: it's where the customer lives that matters, not where your business is.
You need people's consent before you can send them emails. You should learn about email laws and regulations to ensure that your campaign is legal. In case your campaign targets European citizens, you'll have to make sure you comply with GDPR regulations.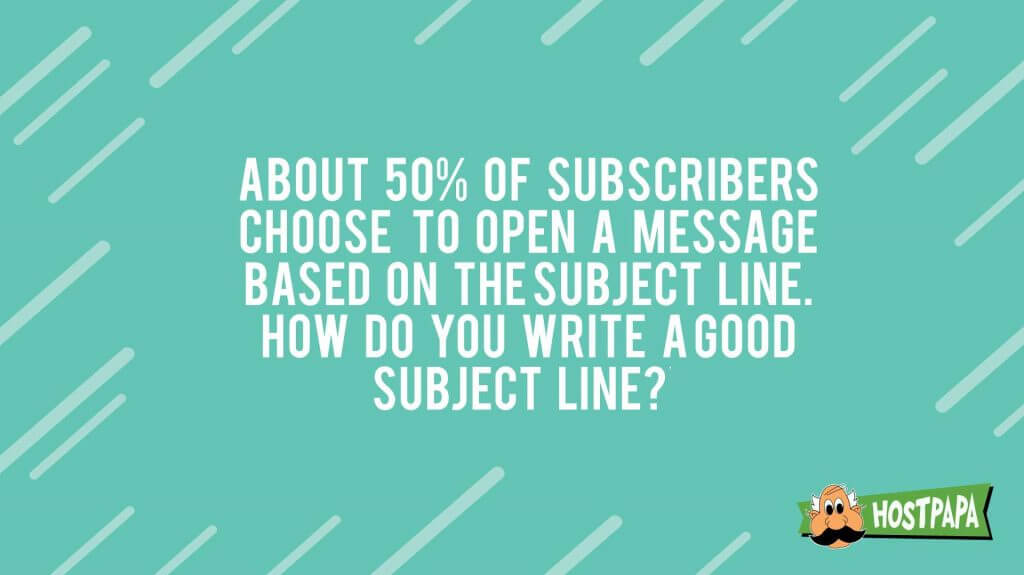 Now, back to building an email list. A primary rule for effectively making an email list is to create quality content. If the content is good and has value, people will appreciate it and share it. Keep that fundamental requirement in mind and use some of the following ideas to grow your email list:
Use social media to ask people to sign up for your email list.
At trade shows or anywhere you promote your business, offer a way for people to sign up for your mailing list.
Host a contest to rake in new email addresses. Be aware of any special rules that apply; for example, Canada has strict enforcement guidelines for promotional contests.
Use a lead magnet, which offers free valuable content in exchange for people's email addresses. Your lead magnet could be an ebook, a template, a webinar, or anything your customers would find valuable.
Create Facebook ads that prompt people to opt-in to your emails newsletter.
Use pop-ups and other parts of your website to encourage people to sign up.
Your email list may be small in the beginning, but as long as you treat each subscriber like your No. 1 customer and provide quality content, you will likely see your list grow organically.
4. Automate Your Email Marketing Campaign
Another critical aspect of running an effective email marketing campaign is choosing a company or service to facilitate it.
Many hosting companies offer email marketing plans. HostPapa's plan involves a full-featured service that helps business owners design impactful email campaigns, test them, and fully track and analyze the results.
Additionally, solutions like Mailchimp, a popular marketing automation platform and email marketing service, can help.
Such services and platforms typically provide templates and automation that make it easy to execute and measure the results of email marketing campaigns. Here are some features you should expect:
The ability to input data about your subscribers.
Tools for segmenting subscribers.
Features for scheduling emails.
Automatic database updates based on recipients' responses.
Analytics to measure campaign results.
Emails optimized for mobile users.
That last point is crucial. More than half of your subscribers will access your email on their mobile devices, so messages must be optimized for small screens. The tool or service you use should help you create mobile-friendly emails with optimized subject lines, concise copy, and appealing designs.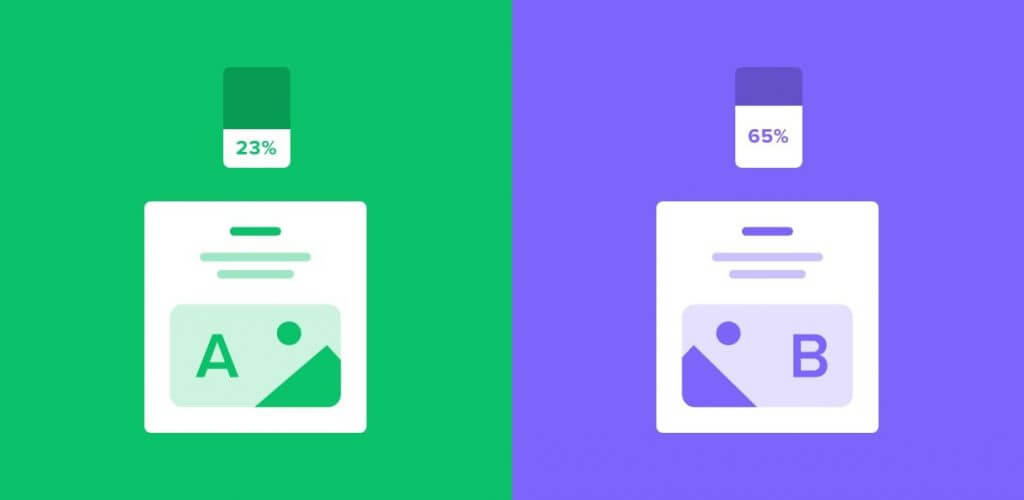 5. Test Your Campaign
After the campaign has had time to work (or not work), you should analyze the results. Was your email opened? Did anyone click on your links? How many people deleted the email without opening it?
It's essential to answer these questions when you're trying to determine if your campaign was successful.
The answers are even more valuable when they're obtained through A/B testing, in which you compare the performance of two versions of an email. This approach can help you improve many aspects of your email campaign, including message subjects, body content, CTAs, and send times.
However, before you start, make sure to check your DMARC record, which impacts email deliverability and lacking it can distort the results from your A/B tests.
Bonus tip: Using an email verification tool provides numerous benefits for ensuring that your mailing lists are kept clean and secure while maintaining high levels of deliverability for your messages at all times. From preventing bounces due to faulty addresses, protecting yourself from blacklisting, enhancing security for potentially malicious content and more, using an email verification tool is essential to any successful online marketing campaign strategy!
Ace Your Next Email Marketing Campaign!
Your email marketing campaigns will succeed with careful planning, but you shouldn't be in a hurry. It typically requires about eight touchpoints, or times connecting with customers, before they'll buy from you.
One reason email marketing is so effective is that it's a highly targeted outreach, aimed at people who have opted in, making them more qualified than someone who hasn't expressed any interest in your business.
We hope this brief look at email marketing helps you improve your approach before you "click Send" on your next email campaign!