As a travel blogger, you must use all the tools at your disposal to attract visitors, but probably the most necessary tool in your arsenal should be your Instagram account!
Social media is the perfect place for everyone to promote their business and products or services since billions of people use them daily. We're betting you're using them too!
Instagram is among the most used and best suited for photos and videos, something a travel blogger like you will find very interesting when promoting your content. So with that in mind, a travel website should have a solid social media presence, especially on Instagram, where people spend a tremendous amount of time daily. According to Mix Bloom, the time people spend consuming content on Instagram doubled in 2021, reaching 30 minutes daily.
In this blog post, we'll discuss how to use Instagram to promote your travel website and generate more traffic and customers. We'll also explore tips on enabling your page insights, linking your Facebook blog page, and using hashtags effectively. So treat this HostPapa blog as your complete guide to increasing website traffic through Instagram!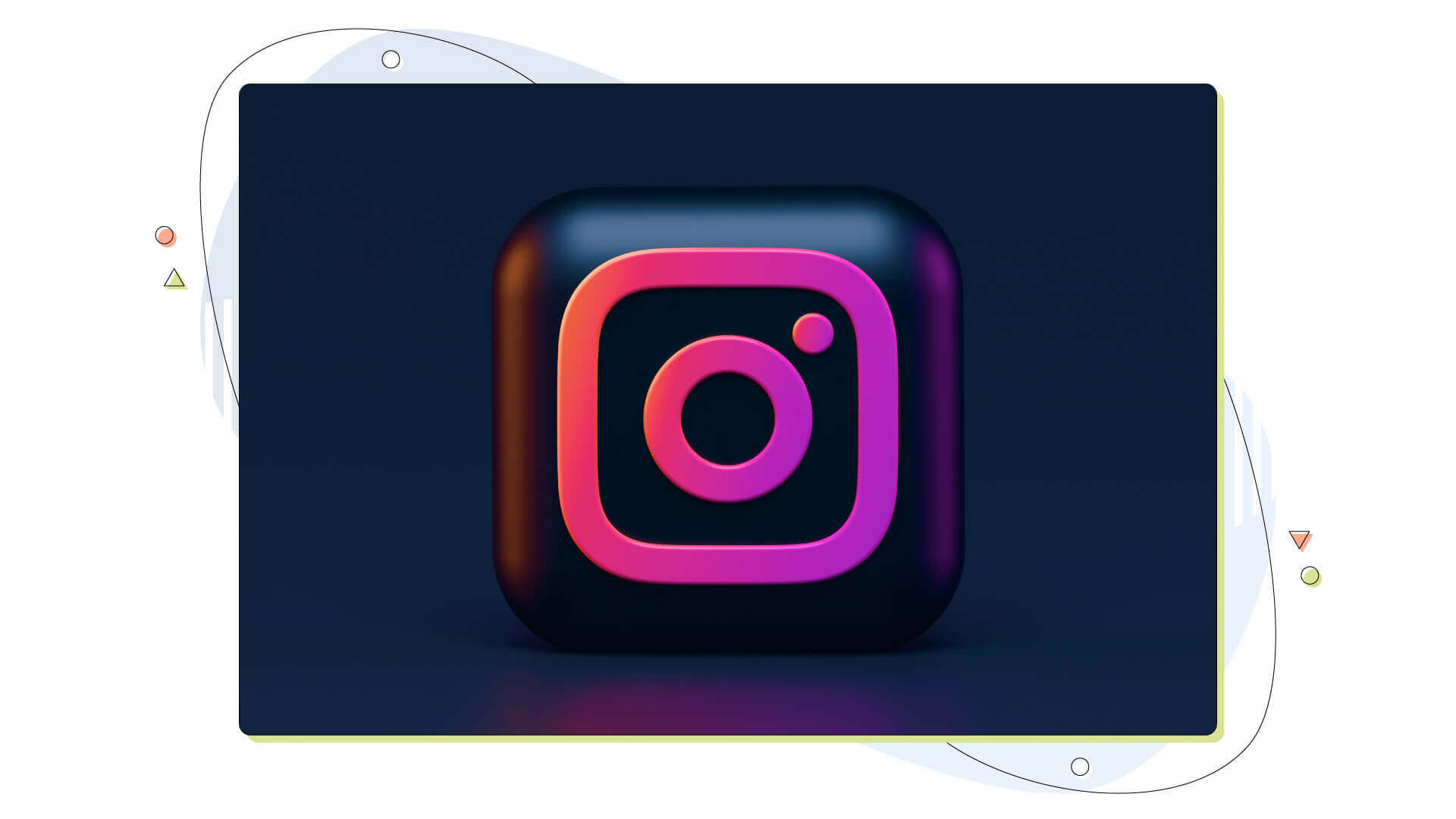 Know Your Target Audience
No audience equals no engagement, which equals no success. Your target audience is the vehicle upon which you'll lay the foundation of your success – this and documenting all your travels on camera!
We have stated the importance of growing your audience before but building solid relationships with your followers takes some research, and it's one of the first things to do before people start flowing toward your website.
Instagram currently holds nearly 1.5 billion daily users, while Facebook – its parent company – grabs the top spot with 2.91 billion daily active users. When marketing your travel website on Instagram, it's important to know your target audience. Knowing your target audience will help you better focus your marketing efforts and create more compelling content.
Generally speaking, your target audience on Instagram will be people interested in travel and photography, videography, or people trying to find places to travel to. However, you'll also want to consider your specific niche within the travel industry. For example, if you blog about luxury travel, your target audience will be different than if you blog about budget travel and camping while spending less money.
Once you know your target audience, you can create content that appeals to them. This could involve taking photos and videos of different destinations, sharing tips and advice, or even using hashtags that are popular with your target audience. Sharing your opinions and the challenges you face on a trip will get your content in their Instagram feed.
Link Your Instagram Account to Facebook
This is an optional step to make your life easier when posting or cross-posting content on the two platforms, streamlining your Instagram strategy.
If you want to make promotions and posts on Instagram faster, consider linking your Instagram account to your Facebook page. When you connect the two accounts, any photos or videos you post on Instagram will automatically be shared on Facebook (there's an option to do it manually as well), and your marketing campaigns can be accessed more easily.
This is a great way to increase the visibility of your Instagram posts and attract more followers from Facebook. It's also a great way of driving traffic from Facebook to your website. Keep in mind, though, that you want to have different content on each platform for more exceptional results and to keep from reposting the same creatives on every social media.
Alternatively, you can opt for an Instagram business account to get more insights and data about your published posts by navigating to your Settings > Account and tapping the switch to a professional account. Instagram for business has an official guide to help you get started.
Complete Your Instagram Bio With All the Required Information
Your Instagram profile is the first thing people see when they visit your account, so it's crucial to complete it with all the required information. This includes your bio, profile picture, and website link. You can use that bio link to drive traffic from Instagram on different occasions, like a new giveaway or an article you've published.
The word bio link or "link in bio" has become synonymous with Instagram as a way to drive people to a specific website, landing page, or brand, and it's used by pretty much every marketer on this platform. The only way to add links to external sources is through your profile, so many marketers use the bio link for advertising purposes.
Your bio is a short 160-character blurb about you, your brand, or your niche. It's a great place to make your statement or tell everyone what you're passionate about. You can also use hashtags in your bio to help people find your account or popular content made by you or others.
Your profile picture should be a good-quality photo of you or your brand logo. You can definitely use one of the best 15 graphic design tools to create social media graphics! If you need more creatives, consider employing a freelancer to do them for you.
The website link in your profile is the most critical information to include. This is where people can learn more about you or your brand and visit your website. Make sure the link is correct and leads to the right page.
You can also add emojis to your profile for extra flair. There is plenty of emojis to choose from, so find one that represents you or your brand well.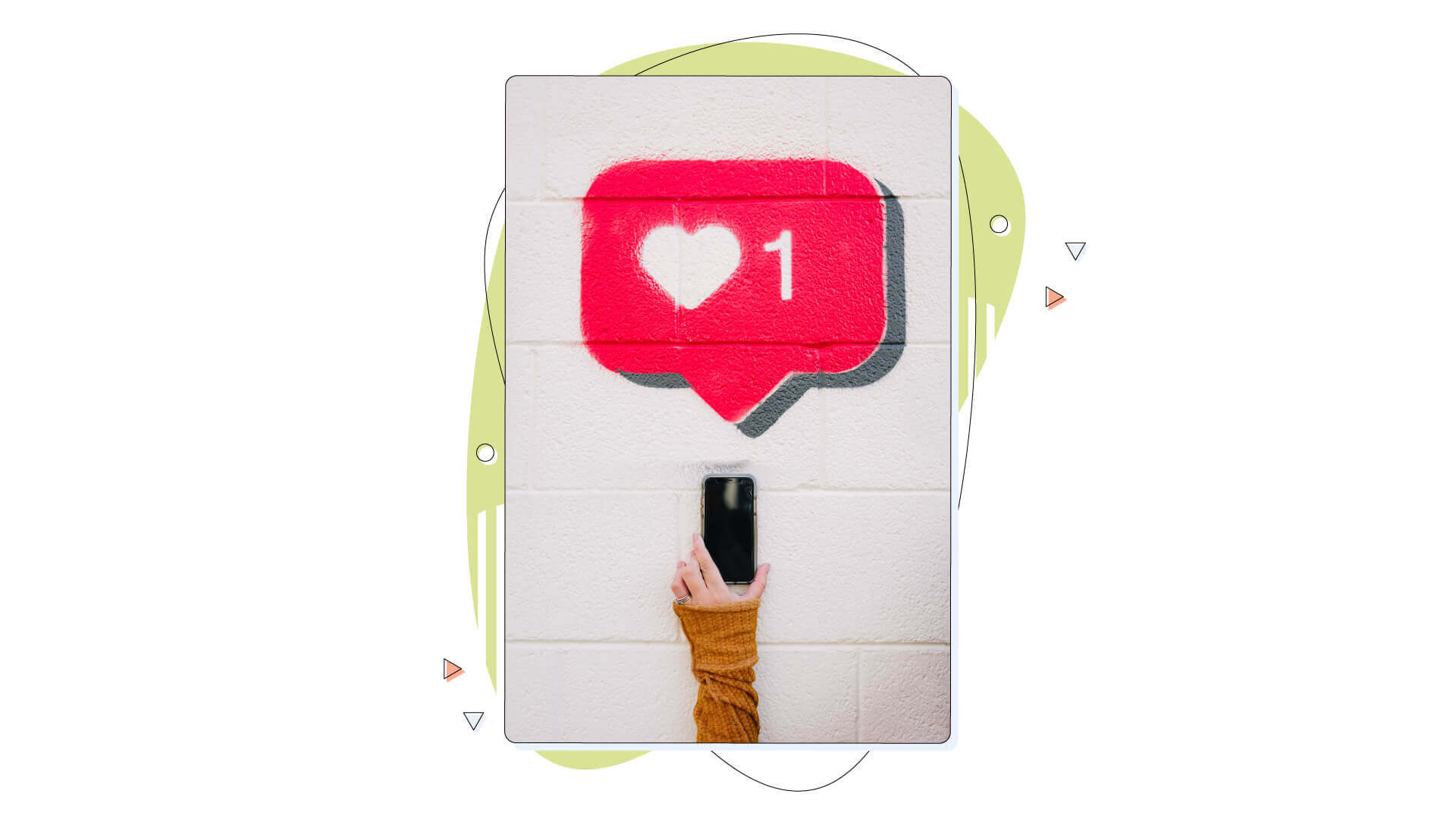 Post Regularly to Increase Engagement
No matter how great your content is, if you don't post regularly, you'll lose followers – or you'll gain them slower than a herd of snails going uphill!
To keep your followers interested in your travel website, you need to post often and with links pointing to your website. This doesn't mean posting multiple times a day, but it does mean posting at least once a day. Find some of the best pictures you've taken on trips, edit them and stylize them to make them more exciting and write inviting post captions, along with powerful hashtags that describe your niche.
Not only will regular posting keep your followers engaged, but it will also help you grow your audience. When people see that you're constantly publishing fresh content, they'll be more likely to follow you and even share your posts with their friends.
To post regularly, you'll need to develop a content strategy. This could involve planning out your posts in advance or scheduling them using a social media management tool.
Know the Best Time to Post on Instagram
Timing is everything regarding social media, and that's especially true when it comes to Instagram. Knowing exactly when your followers are online is the right way to maximize engagement and create leads for your travel website. Of course, the same tactic applies to any business, website or media hosted on Instagram.
The world has many time zones, but in most cases, you'll find that your followers are active at particular times every day. Start by considering your daily routine and comparing it to others around you. According to the Search Engine Journal, most people check their social media right after they wake up and before they go to work. They also check them before they sleep, so there are plenty of opportunities to increase your exposure.
According to the same research by SEJ, the best times to post on Instagram are 6 – 8 a.m. on weekdays, 11 a.m. to 1 p.m. during lunch break and 7 p.m.
Saturdays and Sundays are the worst days to post on Instagram; that's understandable, as many people enjoy their weekends away from technology and the comfort of their homes.
Remember that these times may vary depending on your target audience and what type of posts you're making. For example, posting during their lunch break might be a better strategy if you're targeting working professionals. However, if you're targeting college students, posting later in the evening or at night would be more effective as their daily routines differ vastly from working professionals.
The best way to find out when your target audience is most active on Instagram is to research your specific niche. Creating content calendars and analyzing your past posts' engagement is a great way to understand what your audience likes or dislikes about your content. Once you have this information, you can begin tweaking your posting times accordingly.
Engage With Your Audience
When you first start using Instagram, it can be challenging to engage with your audience. But once you get the hang of it, engaging with your followers can be a lot of fun. Not only will it help you build relationships with your followers, but it will also help you learn more about them and eventually make them regular visitors to your website.
Here are a few tips for engaging with your followers on Instagram:
Respond to comments. When someone takes the time to leave a comment on your post, take the time to respond – this shows that you're engaged with your followers and care about what they say.
Respond to direct messages. If you get a direct message from a follower asking your opinion on something, respond as soon as possible. It shows that you're responsive and available to answer any questions from your fans.
Ask questions. Another great way to engage with your followers is to ask them questions. This allows them to share their thoughts and opinions and helps you learn more about them.
Use hashtags. Hashtags are a great way to engage with your followers and attract new people to your profile. When you use relevant hashtags in your posts, people who are interested in those topics will see your post and might follow you.
Use Hashtags Effectively on Each Instagram Post
One of the best ways to engage with your followers and cast a wider audience net on Instagram is to use hashtags. Hashtags are keywords or phrases preceded by a "#" sign, and they help you categorize your posts through the millions of posts uploaded daily!
When someone clicks on a hashtag, they'll see all the other posts tagged with that particular keyword. This is a great way to find new content to share or see what others say about a topic. It also helps connect with people and other accounts online or log entries on a specific giveaway you're running.
Hashtags also help you to attract new followers. When people see a hashtag they're interested in, they might click on it and check out your profile. That simple trick is enough to boost your travel website's exposure greatly.
To use hashtags effectively, you must know which ones to use. You can find collections of all the popular Instagram hashtags online or search for some more prominent accounts with relevant content to pick from. You can also create your own hashtag and promote it on your social media profiles.
Host Giveaways
Hosting a giveaway on Instagram can be a great way to increase engagement and attract new followers, which in turn, if you have interesting content, will get the chance to scroll through your website. Hosting a giveaway gives your followers a chance to win prizes by completing a task or answering a question.
If you want a successful giveaway on Instagram, consider these tips:
Offer relevant prizes for your audience. The prize for your giveaway should be something your followers will want to win. It could be a gift card, high-end branded items, or an experience such as a trip or dinner.
Create rules and conditions to favour your growth. It's essential to have rules that can help you gain more audience. An example is that your followers must comment by tagging their friends on a post or post a picture with a specific hashtag. This will help keep things organized and ensure everyone follows the same guidelines to apply to your giveaway.
Promote your giveaway. It would be best if you also promote your giveaway on social media. You can post about it on Instagram, Facebook, and Twitter and use hashtags to attract more participants. The more engagement you create, the more people will likely see your post.
Use a contest app to pick the winner – and do it live! If you're looking for an easy way to host your giveaway, consider using a contest app such as Gleam or Rafflecopter. These apps make it easy to set up and track your giveaway and provide built-in promotion tools. Also, consider announcing the winners at a live stream. This will strengthen your relationship with your followers and fans, showing that the contest is indeed real.
These simple tips are known to produce good results in any campaign. The most important one you should keep is that offering a prize that resonates with your audience increases your chances of getting noticed by more people. Lastly, you're likely to increase your following by ensuring straightforward rules and conditions.
Create Instagram Ads
Ads are everywhere on social media, and while Facebook might be milder in showcasing ads to many people, Instagram has plenty. It's the right vehicle you can use to drive people to your profile and, subsequently, to your website.
When you create an Instagram ad, you can target a specific audience based on their interests, demographics, and location. This makes it easier to reach more people interested in your content.
Some might be product placements, while others can be ads to promote your travel website to more people. Pick a few of your top ten pictures and use them with a catchy phrase. Then promote the post by telling everyone why they should follow you and what you offer.
While personal trainers are a different profession than you, using some of the best practices for Instagram marketing that we wrote about earlier would do wonders for you too.
Here are a few tips for creating effective Instagram ads:
Create a catchy headline. The headline is the first thing people will see when they view your ad. Make sure it's catchy and interesting enough to make them want to learn more.
Include a strong call to action. The call-to-action is the part of your ad that tells people what you want them to do. Make sure it's easy to understand.
Use high-quality images or videos. The visuals in your ad are vital since they're one of the primary ways people will judge it. Make sure they're high quality and designed to capture attention.
Add a personal touch. Posting high-quality photos isn't always enough. Putting your personal flair in your posts increases your profile credibility and makes more engaging content. Careful but smart product placements and cool design overlays that scream your name are among the things you should try.
Test different ad formats. Not all ads are created equal – try experimenting with different ad formats to see what works best for you. You can make simple post ads like any other post on the platform. Or you can create a short but comprehensive video ad or Instagram reel with a brand or product you feature on your website.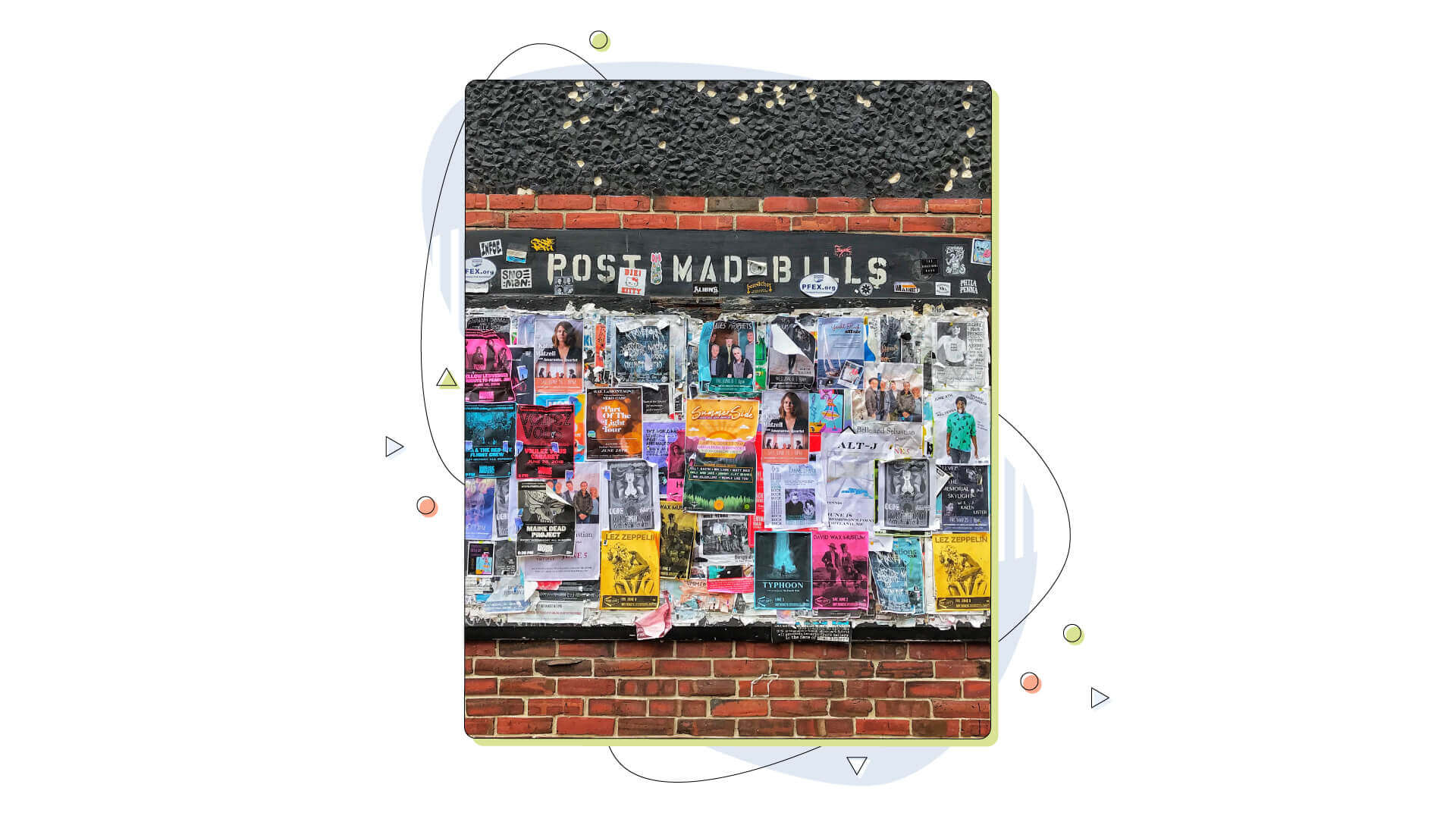 Share Links on Your Instagram Stories
Let's not forget Instagram stories. These posts stay live for only 24 hours and are visible at the app's top. You can share a video or a photo, tag someone on it, and add gifs and filters to personalize them further. But most importantly, you can share links to your website in your stories and use images or videos to capture Instagram users' attention and encourage them to click through.
You can also use stories to promote contests and giveaways on your website. You can announce the giveaway in your Instagram story and include a link to the contest or giveaway mini landing page. This is a great way to attract attention and get more people involved.
Finally, you can use stories to give people a sneak peek of what's happening behind the scenes at your travel website. Showcase the potential people behind your website, or give people a tour of your office or studio. The fans are curious about these things, and the engagement these videos have is far bigger than you'd expect.
To get the most out of Instagram stories, you can use an Instagram stories scheduler like Later, a robust social media management tool that helps you plan, analyze and post on Instagram.
Create Curated Instagram Story Highlights
A proper travel blogger without highlights is definitely not a travel blogger!
Let's not be harsh, but creating highlights to keep all your past stories organized is a fantastic way to keep everyone glued to your profile. Story highlights will turn your vanished stories playable forever!
New followers and brands will want to see the content you've produced in the past and not only your colossal follower count. Of course, you'll have your current posts for that reason, but in your highlights, you'll have the best.
Creating a curated selection of your best Instagram stories can attract visitors to your website. To create a Highlights story, choose the stories you want to include. You can do this by tapping the plus sign in the top left corner of your profile and selecting the Instagram stories you wish to add to that highlight.
Collaborate and Interact With Other Influencers and Brands
Instagram is an excellent collaboration platform. By collaborating with other bloggers and brands, you can reach new audiences and create new leads for your travel website. This applies to many content creators on the platform, as it's a powerful way for more people to notice your content.
There are several ways to collaborate with other bloggers and brands on Instagram. You could do an account takeover, feature them in a photo or video, or even collaborate on a project.
If you want to collaborate with other bloggers, start by finding accounts within your niche by searching "travel blog" and "traveller," among many more. Once you've found some potential collaborators, reach out to them and propose a collaboration by presenting your plan.
The process is a bit more complicated if you want to collaborate with brands. First, you'll need to identify brands that align with your values and target audience. Once you've found some potential brands, contact their marketing department and propose a collaboration. Most companies keep close track of their social media profiles, so inboxing them is almost the same as sending an email to their marketing team!
Final Words
Instagram is one of the most powerful social media platforms for your website promotion, and by using Instagram stories highlights, you can certainly attract more visitors to your website.
Collaborating with bloggers and brands shouldn't be optional. It's a necessity if you want to see your follower count jump. Creating engaging Instagram posts that drive traffic to your site is easier with the right marketing strategy, and these tips can cement your success online. Also, selling interesting products and swag through your Instagram with shoppable posts is a great way to drive more website traffic.
With all that information, you can increase your Instagram followers and boost the credibility of your Instagram page without too much hassle. The final step of driving potential fans to your website will come more naturally this way.
Now that you understand how to use Instagram for your travel website's promotion, it is time to put these tips into practice. And if you're stepping in, consider opting for a reliable and affordable web hosting provider like HostPapa to bring your website online. Whether you have a large company or a small business, or you're an avid freelancer, our vast collection of hosting plans is for everyone!
Enjoyed this post? Head over to HostPapa Blog to read more exciting topics like this and get all the latest web hosting tips for your website!