It's hard for one or two people to execute every task involved in running a business. Still, in the early days of operation, as tricky as a do-everything-yourself approach can be, it ensures a pure execution of your vision. It also aligns perfectly with pre-growth budgetary constraints. Don't worry, though. Even the most fledgling entrepreneurs would welcome a little bit of help.
Staffing concerns continue after a business has traction and an employee or two; even then, getting everything done can be tough. For a company that's matured, the problem persists—the demands of a thriving business can quickly outgrow a staff's bandwidth to meet them!
In every stage of a business's growth, hiring freelancers can be an effective way to keep things running smoothly. This article explores the benefits of using freelancers, considering the types of work that should and should not be outsourced, and delves into the freelancer recruitment process.
Should you hire a freelancer or an employee?
Choosing between hiring a freelance contractor or a permanent employee requires careful consideration. The initial decision should be the type of help you need. While core functions should be handled in-house, outsourcing operational tasks is a great way to free up your permanent employees to focus on all the things you can't outsource.
Working with freelancers comes with benefits and challenges, as does dealing with permanent employees. Let's look at some of the ways that hiring freelancers can give you an edge.
Lower staffing costs—Freelancers are less expensive than employees, partly because you don't have to pay for employee benefits. Also, in the pay-as-you-go model of freelance work, you'll never have to pay a freelancer during a slow period, whereas employees' salaries must be paid whether everyone is busy or not.

Access a vast candidate pool—There are more suitable candidates among freelancers than if you were seeking a permanent employee for the same job. That's due to the large number of qualified individuals who chose to freelance.

Streamline the hiring process—You don't have to sweat over hiring a freelancer. Instead of the painstaking vetting process that you'd go through with an employee, you can select, interview, and start working with a new freelancer in a day or two. They just need to send an invoice at the end of the billing period or project and that's all!

Dynamically adjust your staff—When a freelancer finishes a project, you may assign another one right away, or it may be several weeks before you need help again. Unlike with employees, you can adjust resources on the fly. During a busy time, you may work with multiple freelancers at once—and you can start and stop on a dime. This allows businesses to be reactive, respond to unexpected needs quickly, and plan resources for projects with strict budgets and time constraints.
For all the cost-saving, accessibility, and flexibility that the freelance market offers, there are limitations on how a business should put freelancers to work. Only certain types of jobs should be outsourced, as we'll discuss in the next section.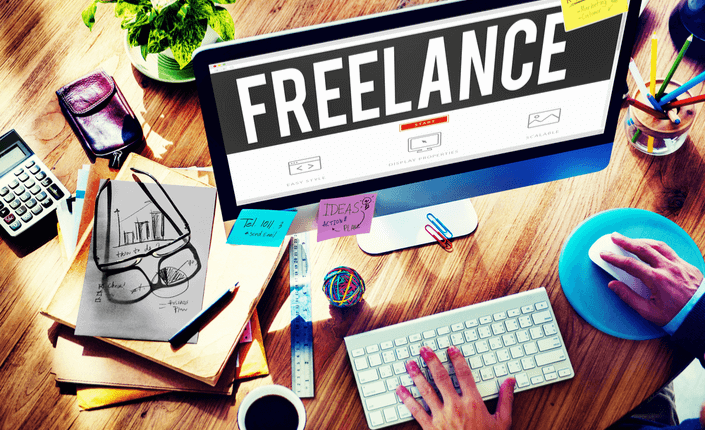 Common uses for freelancers—outsource tasks, not roles
Business owners must maintain tight control over their brand and operations; therefore, they shouldn't outsource primary company roles. An employee should manage core business functions, but the execution of tasks can be delegated to freelancers.
Here are some of the task-based needs that practically every small business has and can be outsourced:
Web site creation—Your website will be central to your company's brand identity, so fundamental decisions about how it will showcase your brand logo, color scheme, and value proposition should be kept in-house. Execution of your vision, on the other hand, can be farmed out to a talented freelancer. Find one with the skills you most need, whether that's writing page copy or executing your layout and design. Alternatively, you can take advantage of HostPapa's Do-It-For-Me option; as part of an affordable, turn-key hosting service addon, highly skilled web designers and copywriters will bring your company's website to life.

Assets and copy for content marketing—Producing content that your audience loves is the ultimate way to engage with them, allowing you to build loyalty and consistently attract new followers. But the never-ending need to produce original content can become a burden. A freelancer can help. Whether you hold your audience's interest with regular blog posts, high-value gated content like case studies and white papers, or helpful videos, consistently creating that content can be a lot easier when freelancers help.

Marketing help—It's not advisable to outsource the role of lead marketing strategist to a freelancer. You or one of your employees should fill that position so that your brand's core decisions will be made by someone fully invested in the company's success. However, as long as you define your marketing strategy in-house, it's fine to have a freelancer take care of the time-consuming tasks required to execute your campaigns. Maintaining social media engagement requires constant attention—that's an excellent job for a closely-managed freelancer, as is designing PPC ads, writing email marketing copy, and many of the other tasks that go into running a marketing campaign.

Customer support—The scripted responses that are the stock in trade of online customer support staff do not need to be delivered by permanent employees. Whether you provide support via chat, email, or phone, a handful of well-trained freelancers can give you customer-friendly coverage that would be too expensive to provide using permanent staff.

A virtual assistant—If part of the challenge of running your company is keeping up with phone and email correspondence, packed meeting schedules, and thousands of other details combined to create a daily avalanche of To-Dos, a freelance virtual assistant might be the answer. By leveraging a well-rounded assistant's skill set, you might be able to offload, streamline, time-shift, and delegate your way to a more manageable workday.
No matter what you hire them to do, freelancers' work must be carefully managed by an employee of your business. As we'll explore in the next section, scrutiny of your freelancer begins during the recruitment process. This should continue until you're confident that your business' needs are adequately covered.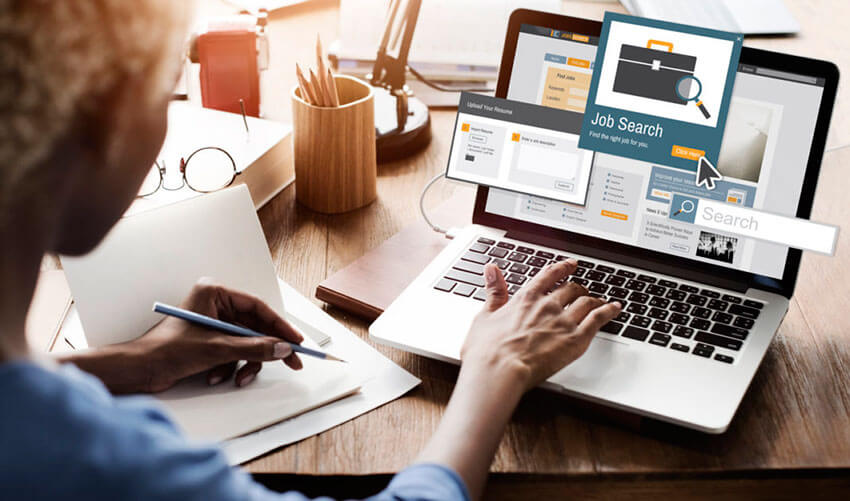 Mastering the freelancer recruitment process
When you're integrating freelancers into your business's operations, an essential phase is recruitment. This section will cover four crucial aspects of the freelancer recruitment process.
There are plenty of resources to find freelancers, so cast a wide net
With many available resources to find freelancers, even if you find a good candidate in the first place you look, you should expand your search to get a complete view of your options. Likewise, if you've had good luck finding people with a particular skill set but now need to hire for a different task, look to various resources that may better serve your new need.
There's no shortage of online resources to find freelancers, as you can verify with a quick Google search. Below are just a few options.
Upwork—Upwork is the leading marketplace for freelancers. The considerable talent pool covers a wide range of job categories, and Upwork staff tightly regulate the activity of hirers and freelancers to ensure a scam-free marketplace.

Freelancer.com—This platform makes finding, hiring, and paying freelancers easy. It has over 30 million registered users, and you can find experts on various job categories, depending on your needs.

ProBlogger—If what you need is content for your blog; you should check out this website. It lets business owners post to a job board that top-level freelance writers use to find clients. Your listing won't be cheap, but the high-quality candidate pool justifies the high fee.

Facebook groups—Facebook groups dedicated to freelancing are a great place to find great talent. Digital Nomad Jobs and Virtual Assistant Jobs can help you find the person you need amongst a group of experienced remote workers.

Your social network—Your business's social media channels may be the key to finding the right freelancer. Especially if you operate in a sparsely populated niche, reach out to connected people in your professional circle to find knowledgeable helpers.
With all these resources at your disposal, finding candidates to meet your one-time, short-term, or on-demand needs won't be difficult, but you'll need to put some thought into your job posting and the rate you'll pay. That's our next topic.
Describe the job accurately and price it right
It's crucial to include a lot of details in your job posting. Doing so will attract qualified candidates and repel those who would not be a good fit. Be specific about the job, outlining your expectations regarding milestone deliverables, the candidate's availability, and other requirements.
A highly detailed job posting is the best way to filter out unsuitable candidates because it'll lower the number of applicants you have to review. If you post a generically worded job description that leaves details open to interpretation, you'll get swamped with applications, and many of the candidates won't be qualified. You can refer to this job posting on Lensa to get a better idea of how to prepare a job listing. Another important consideration is the rate you'll pay.
Another important consideration is the rate you'll pay. You should set a price that not only works for your budget but also factors in the fair market value of the service you're hiring for. It may require some quality time with your favorite search engine, but you can find the "average freelance rate for X" without too much trouble. A rate that's too low will attract less qualified candidates than one in line with what experienced freelancers expect.
If you clearly state your expectations and price the job right, you'll end up with fewer but more qualified candidates. That's something you'll appreciate during the next step.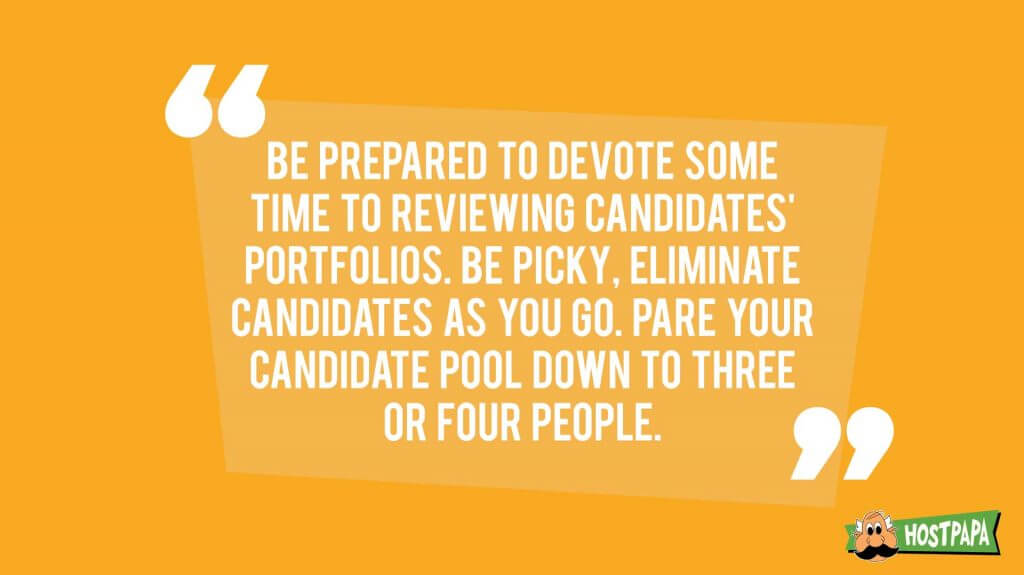 Portfolio perusal: separate the wheat from the chaff
Hiring a freelancer is impersonal. It's unlikely that you'll even have a phone conversation, much less a video or in-person meeting. All your early impressions will come from the candidate's portfolio. By reviewing candidates' past work, you can verify that they're qualified to do the job.
Be prepared to devote some time to reviewing candidates' portfolios. Check out their rating and client feedback. Be picky, eliminating candidates as you go, and pare your candidate pool down to three or four people. Then you can move on to mid-process steps like clarifying job responsibilities and negotiating payment terms. One of those steps should be asking the candidate to complete a paid assignment, as we'll discuss next.
A pilot project will save you headaches
It's common practice to ask a candidate to complete a pilot project before you agree to ongoing work assignments.
Give the candidate a task that involves exactly the type of work you'll expect them to do. The pilot project is not the time for flexibility. Stress that your detailed project requirements must be met to the letter and that there can be no deadline extensions. This will either validate the candidate's competence or expose them as unqualified.
With a pilot project completed, even if you decide not to continue working with the candidate, you'll get the deliverable or service you paid for, and, more importantly, you'll have tested the water before diving into an ongoing relationship.
A low-cost, flexible solution for any small businesses
Hiring freelancers is an excellent way for new and growing businesses to gain traction when there are not enough hands on deck. Established companies can leverage access to a large talent pool of freelancers to execute budget- and time-sensitive projects more efficiently.
We hope this look at hiring freelancers has illuminated the associated benefits and challenges. If you pay a lot of attention to the recruitment phase, you'll find a perfect match, and the only hard part will be over.
For affordable, turn-on-a-dime staffing, take advantage of all that the freelance marketplace has to offer!