What if I told you that integrating a CRM into your business could increase your revenue by 25%?
If you've never heard of a CRM, you'd probably ask, what it is? If you have heard of it, you might be skeptical and wonder how this revenue increase is possible.
Don't worry, in this article, we'll be covering both those questions and more as we take a deep dive into CRM software.
"CRM" stands for Customer Relationship Management, and it is a set of online tools you can use to track and manage all of your communications with potential clients and customers. Not only is it important for your business relationships, but Gartner predicts that by 2021, CRM software will be the largest revenue area of spending in enterprise software.
A CRM helps you have conversations with all your individual customers, see what their needs are, how you can help them, and how you can improve your services. These conversations aren't forgotten either; they are stored so you can easily find and follow up on them. A CRM helps you make sure every customer feels important.
With a CRM, you can improve your relationship with customers, increase your sales, reduce your costs, better your products and services, and improve your overall reputation.
How exactly does a CRM do all of this?
With CRM software's long list of essential tools of course!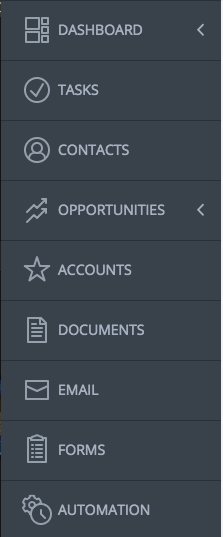 When looking for CRM software, you will want to make sure it at least has the following tools:
Contact-management

Analytics

Email Management

Collaboration Tools
If you have these base tools, you will be in good shape. Most CRM software comes equipped with the above features and more.
The most important question you need to ask yourself is, does my business need a CRM? It does come at a cost and can seem a little daunting at first. However, the benefits of a CRM far outweigh the small downsides. Any business could use the long list of features a CRM provides.
Benefits of a CRM
We briefly mentioned the following benefits, but since this is a guide, we want to make sure you understand all aspects a CRM software can provide your business. Keep reading to see how a CRM can improve your customer satisfaction by over 35%.
1. Improve customer relations
By implementing a CRM, you can offer your clients and customers a much more reliable support system. Clients' information will be organized so you can simply search for a name and see all of their information and email chains.

This not only makes your business more organized, but also ensures all of your customers are receiving the attention they need. You can easily follow up on inquiries or complaints, send surveys, or offer products based on a customer's needs.
About 86% of customers won't do business with a company again after a bad experience. CRM software helps ensure every customer interaction is a good one. A happy customer is 42% more likely to purchase from your business again.
2. Generate sales
Talking directly to your customers is one of the best ways to generate new sales, and with a CRM, you will be talking to many of your customers often. 69% of customers say they have a positive sales experience when they feel a company listens to their needs.
A CRM not only helps you organize your customer interactions; it allows you to see customer needs and which ones are most likely to lead to a sale. Some CRM software gives you the ability to score your leads. This means you can set certain positive or negative values to different interactions, and the higher the score, the more likely your business is to make a sale.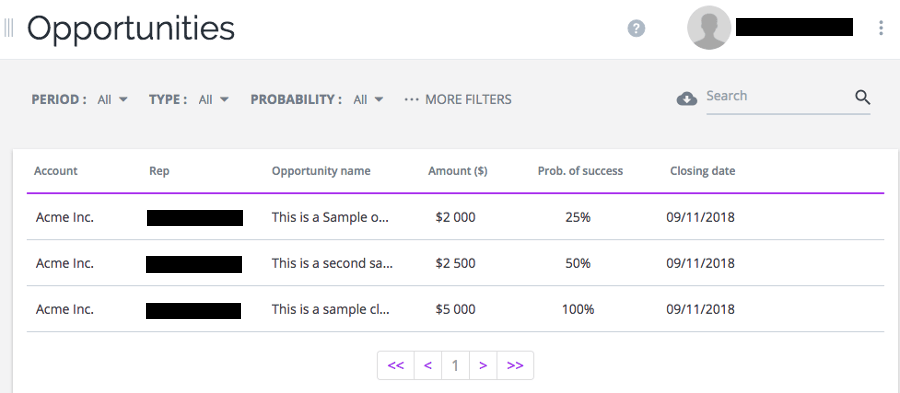 For example, if a customer opens your email about a product, they would be more likely to buy that product than a customer who did not open the email. If someone left a positive survey for your business, they would be more likely to use your services again than a customer who didn't leave a survey or who said something negative.
Look at the customers who are providing you the most sales, see what their tendencies are, and then build your CRM sales campaign around that information.
3. Reduce costs
Another benefit of CRM software is that, after the monthly cost, you will be saving money with all the many features it provides. Most CRM software is cloud-based and doesn't require installation or take long to implement.
CRM software is also scalable to let you buy plans for the number of users you need and the resources you require. Also, you won't need a bunch of other tools with your CRM. You can cut the costs of other software as many of them are already included in the CRM.
Using the automation tools can reduce a large percentage of the costs of your business and save you time. A good CRM can save you upwards of 23% on sales and marketing costs. You won't need to have your employees waste their time on monotonous tasks. Simply see which tasks the CRM can automatically do, such as sending out emails or surveys. Now, your team can focus on what's important, such as working on customer relationships and generating sales.

4. Improve products and services
When you are talking to customers on a consistent basis, you might start to notice trends, especially as it relates to your products or services. As you look at the abundance of information a CRM gathers and it points to a glaring hole in what you offer, that's when you know it's time to make improvements.
If you notice many people talking about something you're missing, it might be time to look at adding that to your list of services. If you notice people complaining about your support hours, you might have to look at extending the time your support is available.
CRM software provides many insights, so make sure you take advantage of this information.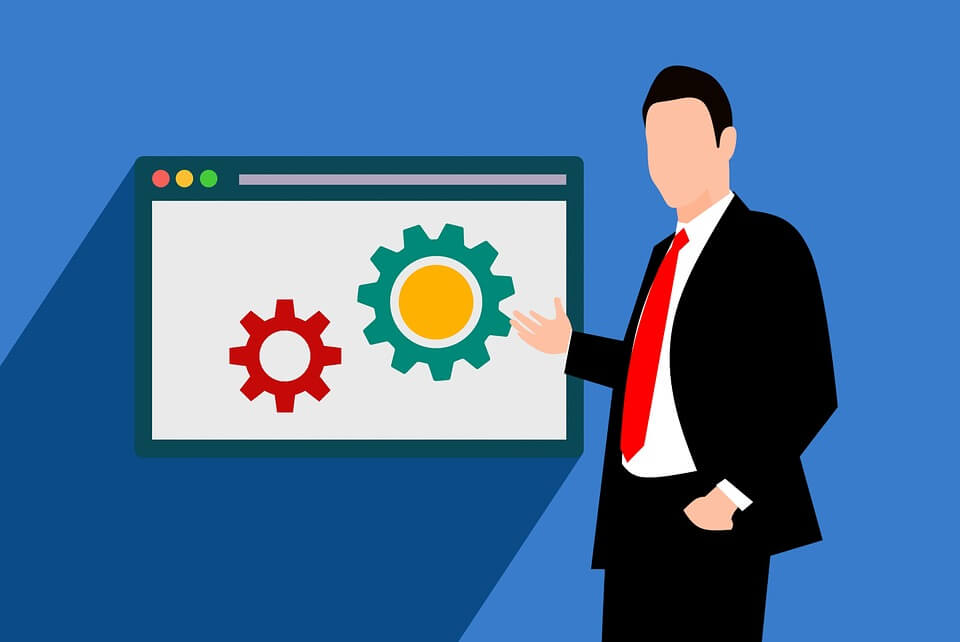 How a CRM works:
Now that you know the benefits of a CRM, let's dive into how it all works. The more information you can use, the more likely you will be able to improve your lead conversion rates by 300%.
1. View statistics and analytics
CRM software gives you a lot of information, so much so that it can feel overwhelming. Luckily, most CRM software will come with several dashboards to keep all of your information organized in their own avenues.
There are many reports you can use, but you'll want to take advantage of a few standouts.
The number one is the Pipeline Report. This report has four big parts: information on opportunities (such as potential customers and sales), the team responsible for the opportunity, the size of the opportunity, and finally, how much time you have to act on the opportunity. With this report, you can quickly put together a plan to act on an opportunity and turn it into a sale.
Next, you'll want to look at your Open Issues Report. This report gives you detailed information on both internal and external problems so you can act on them in a timely manner. Internally, you can see information like server problems, shortages of employees that day, or other things that your business might find problematic. Externally, you can see customer complaints, returns, or service problems and act on them accordingly.
Finally, every month you will want to take a look at your Lost Sales Report. It can be hard to look at, seeing all the sales you missed out on, but it's important to learn from them. Here, you can see many of the reasons why people decided not to buy from you. Then, you can take this information and, hopefully, use it to improve your business. Now you can make sure you are not losing sales for the same reasons.
2. Contact Management
In its simplest form, a CRM is a database. This database is a place where you can store all of your contact information, customers, potential customers, and businesses alike. With a simple user interface, you can easily navigate to whom you want to talk when you need to.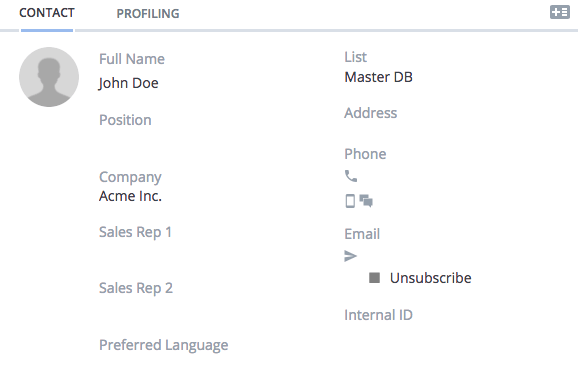 Not only will you have contact information organized, but you will also be able to see other information, like emails customers and clients sent you or surveys they responded to.
This gives you every opportunity to fix issues as they appear, like when someone is unhappy with your business, or jump on sales opportunity when someone appreciates your business.
3. Email management
As mentioned above, a CRM will organize your emails when you integrate it with the email clients you and your customers use, such as Gmail, Outlook, or Yahoo.
Once everything is in sync, your CRM can sort through emails, detecting important details, such as positive opportunities, negativity towards your business, or missed sales, and sync them with contact information and also put the emails in the proper databases for you to take action.

Also, you have access to email automation with CRM software to send out information, such as sales, newsletters, or other things you wish to share.
Some CRM software even comes with email templates for recurring questions like how to get in touch with your support team or how to cancel a service. This way you can send an email quickly and move on to the next client.
4. Sending campaigns to customers
A good CRM software will let you send multiple campaigns to your customers and report which ones are working the best. When you integrate your CRM, you should be able to do things like A/B testing with different campaigns to different groups.
A/B testing is where you compare two versions of something against each other. One of the most common versions is through email.
You send out two different email versions for the same campaign and see which one is opened and acted upon more. Once you have this information, you can scrap the bad version and move forward with the successful one.
Once you've collected data from your customers and have decided which opportunities you want to act upon, you can create campaigns based on said information. Send out campaigns using your CRM software automated features so you don't have to spend time doing monotonous tasks. Then, you'll generate more reports, giving you insight into your campaigns, such as click rates, open rates, and sales generated.
All the information you gather can be used to create better campaigns to continually send to new and returning customers alike.
5. Collaboration
CRM systems make sure that everyone in your company is on the same page. You can easily work as a cohesive unit without too much downtime.
The email management and contact management tools make sure everyone with access can see what is being said to which client. That means if a client needs to be transferred to another staff member, that staff member can pick up where the last one left off.

You may be aware, as companies get larger, it can get harder to keep track of information like emails or support tickets, but with a CRM, this information is always kept organized.
Along with the management tools, CRM software comes with an activity feed. The activity feed acts as a central hub where you can see the most recent notifications from your system. Users can also use the mention tool to @ a username. When you @ a username, that person will get a notification for the project you mentioned them in.
Does my business need a CRM?
A CRM seems like something only a large corporation would need. They have lots of customers coming in and going out.
The size of your customer base size isn't an issue, however; a CRM organizes your whole business regardless of size. A CRM keeps you on track, makes sure you interact with clients and customers in a timely manner, and allows you to pounce on sales opportunities when they appear. When integrated correctly, it was found that the ROI (return on investment) for a CRM can exceed 245%.
Here are a couple of other reasons why a CRM can fit any business:
1. CRM software is scalable:
Many small businesses might step away from a CRM plan because the monthly cost can look daunting. However, you don't have to pick the biggest plan to get all of the features. Many of the bigger plans are for when you need to create a larger database and extend your outreach to more potential customers.

As a small business, it is a good idea to pick a smaller plan and get comfortable with all of the tools at your disposal. Once you know how everything works in a CRM and you find your customer base growing, your CRM provider will happily expand your plan to one that fits your needs.
This also works if you need to scale back. If you find you aren't getting full use of a larger plan, you can ask your provider to shift you to lower resources or cancel your plan entirely.
2. Accessibility
The best CRM software allows you to access it from anywhere; you don't need to be in the office. You can use whichever computer, tablet, or mobile device you want and have all the same tools at your fingertips. Most CRM software is cloud-based, which means you can store large amounts of information and download it from anywhere when you have an internet connection.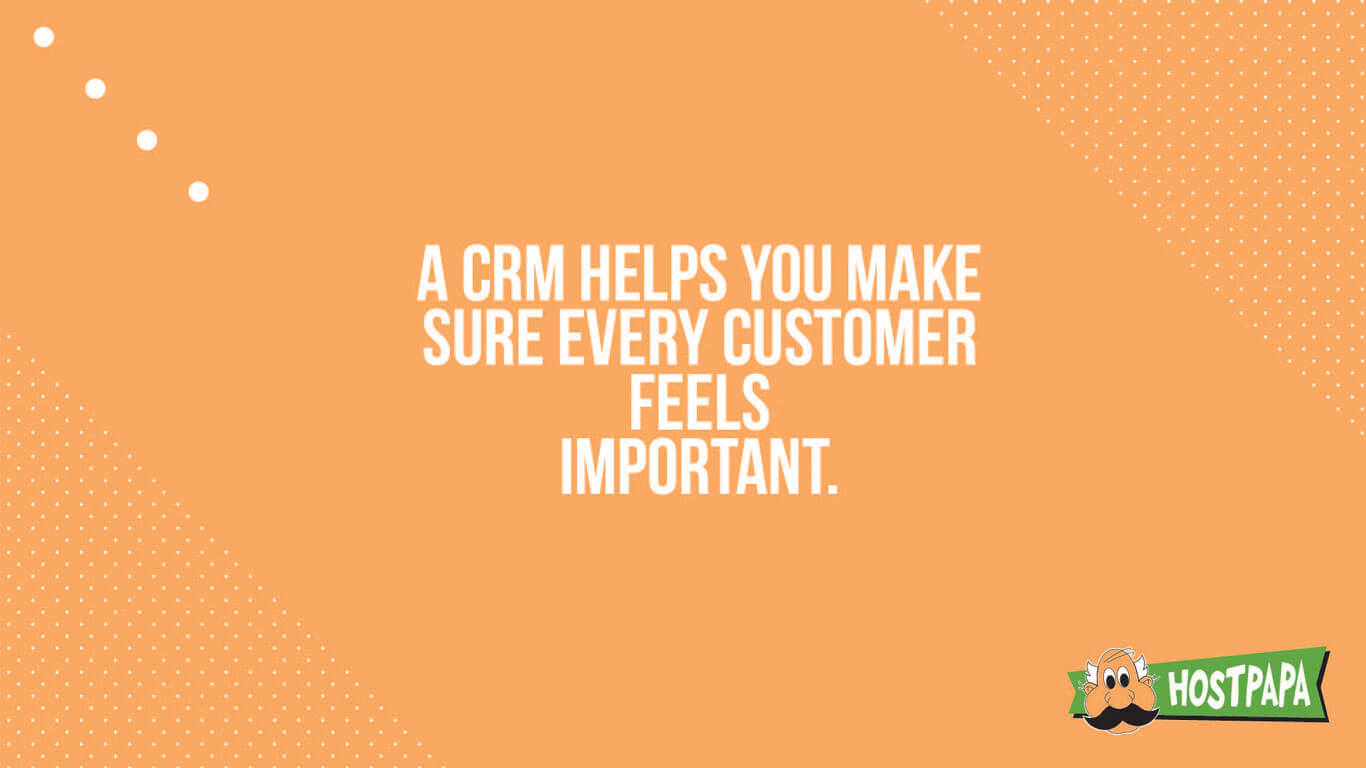 Best practices for CRM
Having a CRM is one thing, but integrating it properly into your company will ensure you get the most out of it. If you want to get a piece of the estimated $36 billion CRM software generated in 2016, you'll want to make sure you are using it right.
1. Train your staff
This tip seems obvious, but that doesn't mean it's not important. If you don't take the time to train your staff on how to use the different features of your CRM software, then a lot of it will go to waste. In turn, your investment won't give back the results you were hoping for and might even cost you money.
Teach your employees how to use the tools they need and if you don't know how, find someone who can. Every company that sells CRM software should have knowledgeable staff that can point you in the direction of helpful tutorials and videos.
When you've found the information you need, record it or keep it on file so you can access it easily when you or someone in your company needs to learn something about your CRM.
2. Automate repetitive tasks
CRM software helps you streamline your business through organization and automation. If there are any repetitive tasks where you find yourself sending the same message over and over, there is a way you can automate that.
Create a template for your message, try A/B testing to see which gets the best response, and send it to the people you want.
This also works for email campaigns or surveys. If you want to know how your support staff is doing, have your CRM send out a survey after an interaction is completed. Use the automation to send out an email campaign for a new product.
Using the CRM software to automate tasks will help you save a great deal of time and you will still get all the information you need and more.
3. Integrate the sales process
CRM software is not just a customer service tool. While it will help you talk to each of your customers, you also need to remember that a CRM is an amazing sales tool. When a customer is done speaking to your support team and seems ready to buy a product or service from you, it's the perfect time to transfer them to a sales rep so they can complete the process.
It would be terrible if you did all the work to make a sale, but your sales team couldn't close, because they didn't understand how to navigate your CRM. The collaborative tools in a CRM are powerful and useful.
Make sure your sales process is updated to work hand-in-hand with your CRM to get the best ROI possible.

4. Take time to analyze reports
CRM software tracks a lot of data which can be turned into many reports. All of this information can be used in some way or another.
You can find trends with your customers like buying habits and demographics looking for your services. You can see why some things aren't working, like which emails aren't being opened or which products aren't being bought. You can see how your employees are interacting with customers and clients.
Whether you look at your reports daily, weekly, or monthly, make sure you set aside some time to analyze the information you see and take the necessary steps to improve your business.
5. Scale your plan
Keep an eye on your CRM plan and make sure it fits your needs. A CRM plan that doesn't fit properly to your business is going to do more harm than good. Now, what do we mean by this?
If you decide to buy a plan that is too costly, you aren't going to get a good return on your investment. In fact, it may just end up costing you money.
Simply put, larger plans come with the ability to talk to more customers, but if you don't have the outreach to talk to that many customers, you are better suited to start with a smaller plan.
Vice versa, buying a plan that is too small won't allow you to talk to all of your customers and will hinder you from reaching everyone you can. Scale your plan proportionately with your business so you know your CRM is giving you the best ROI possible.
Conclusion:
CRM software has become crucial to running a successful business. It helps you stay organized through managing your contacts, emails, sales, and feedback. It automates tasks so you can focus on important aspects of running your business like communicating with your customers.
It can create stat reports that show you in-depth analyses of every avenue connected to your CRM so you can see what is and isn't working and improve those parts of your business. Finally, it creates new leads and potential sales opportunities for your business.
Every tool a CRM has to offer can be beneficial to your business and you should strongly consider adding one to yours if you haven't already.