Starting a body contouring business can be a profitable choice if you're an aesthetically minded person with a good understanding of how the body works. In addition to having the right experience and training, you also need to have business acumen and be good at working with others. If this sounds like you, read on to find out everything you need to know about getting your body contouring business up and running.
How Body Contouring Works
Body contouring, sometimes also referred to as body sculpting, is a procedure designed to reshape certain areas of the body. It can involve getting rid of extra skin, eliminating excess fat, or reshaping a certain body part. Some people mistakenly think that body contouring helps you lose weight – but this isn't the case. It's not about weight loss but about reshaping the body. Patients might weigh the same as before their procedure – but they'll look different in certain areas. The parts of the body targeted by body contouring include the neck, chin, arms, back, belly, flanks, buttocks, and thighs.
There are two different types of body contouring: non-surgical and surgical. Non-surgical body counting procedures include Cryolipolysis, which destroys fat cells with cold temperatures, and Lipolysis, which targets fat cells through injections, lasers, or radiofrequency. Surgical body contouring procedures include skin lifts, skin tucks, and liposuction. Some body contouring businesses offer both non-surgical and surgical procedures, while others only offer one type of procedure.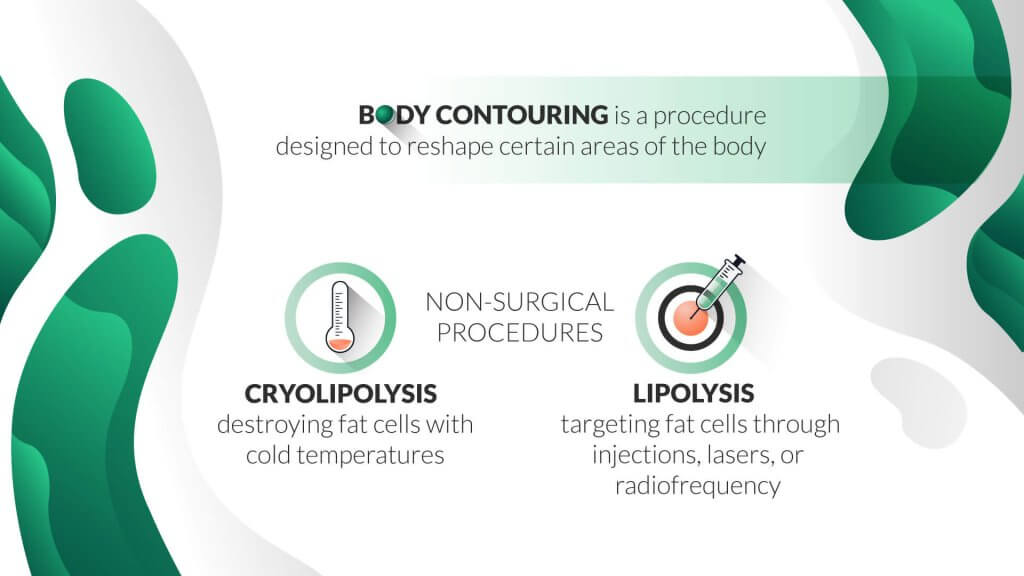 How Much is the Body Contouring Business Industry Worth?
The body contouring industry is growing due to several factors: rising obesity, the rising age of target demographics, and the COVID-19 pandemic are just a few of the reasons. The body contouring device market size in 2020 was valued at $2.8 billion USD. It's expected to grow at a compound annual growth rate of 14.6% from 2021 to 2028.
What does this mean for body contouring business owners? Potential. Because the body contouring industry is expected to grow, there are more market opportunities to start and grow businesses in this field. The target demographic is more accepting of body contouring procedures and has a greater need for them, which is good news for business owners in this industry.
How Much Revenue Does a Body Contouring Business Generate?
The amount of money a body contouring business generates depends on several factors that affect the business's success. These include:
Location of the business
Expertise of the aestheticians and business owners
Reputation of the business
Who their target demographic is
How saturated the market is
Types of services offered
Pricing of services
Operational expenses
Countless other factors can affect how much revenue a body contouring business pulls in, such as their marketing budget or outbound sales process. However, it's easy to extrapolate a number to figure out a starting point so that you can know the revenue generation potential.
For example, let's assume that the average cost for a procedure is $250 and that you can complete five such procedures in a day. That means you can earn $1,250 per day. That's for one person, but if you have multiple people working in your business doing procedures, you can again multiply your earning potential even more. You can multiply how much you think you can earn in a day by the number of days you work in a week – such as four or five – and then multiply that amount by the number of weeks you work in a year, such as 48 or 50.
Be sure to account for taking vacations and statutory holidays, as well as a percentage of appointments being cancelled by clients at the last minute. Also, keep in mind that when you start out, you may only be doing one or two procedures a day while you build up your client base.
Should You Start a Body Contouring Business?
No one can answer this question but you – because you know yourself best. If you're unsure about which direction to go in and whether a body contouring business is right for you, ask yourself these key questions:
Am I interested in working with clients daily face to face?
Can I handle the stress of starting and running my own business?
Do I have the financial capital to start my body contouring business?
How much more do I need to learn about body contouring before I'm ready to work with clients?
Are there any mentors in my area I can rely on for business advice?
Do I plan on treating clients myself, or will I hire employees for my business?
Who is my target audience, and how can I reach them?
What are some unique marketing ideas I can try out to get attention for my business?
Who are the main competitors in my area?
Once you have a clear answer for these questions and others like these, you'll know if you're ready to start your own body contouring business.
How Much Do You Need to Invest in a Body Contouring Business?
The amount of capital you need to invest in a body contouring business can vary greatly from thousands to hundreds of thousands of dollars. The exact amount will depend on several important decisions you need to make:
Location: Will you run your body contouring business out of your home, for example, or will you rent a clinic space from which to practice? Your additional expenses for running a business out of your home may not be much if you already have suitable space to treat clients, but renting out a business building can cost several thousand dollars a month.
Equipment: All body contouring procedures require specialized equipment, which you will need to purchase or rent. Depending on which machines you require based on the procedures you want to offer and the number of machines you need, it can cost you several hundred to several thousand dollars.
Insurance: For many business owners, this is one of the most costly but valuable expenses. There are different types of insurance you may require, such as liability insurance, business interruption insurance, commercial property insurance, equipment insurance, and more. These can cost business owners anywhere from several hundred to several thousand dollars per month.
Training: If you're new to body contouring, you'll require training and certifications to ensure your skills are up to par with the industry standards. You may also require special licensing depending on the procedures you offer. Training and education can cost several thousand dollars a year.
Marketing: How will you increase awareness of your new business? This may include local print and online advertising, social media advertising, and referral campaigns. Depending on your marketing plans, it can cost anywhere from several hundred to several thousand dollars per year.
How Can You Start a Body Contouring Business?
Think you have what it takes to start your own body contouring business? If sourcing equipment and choosing brand colours excite you, follow these steps to get your business off the ground.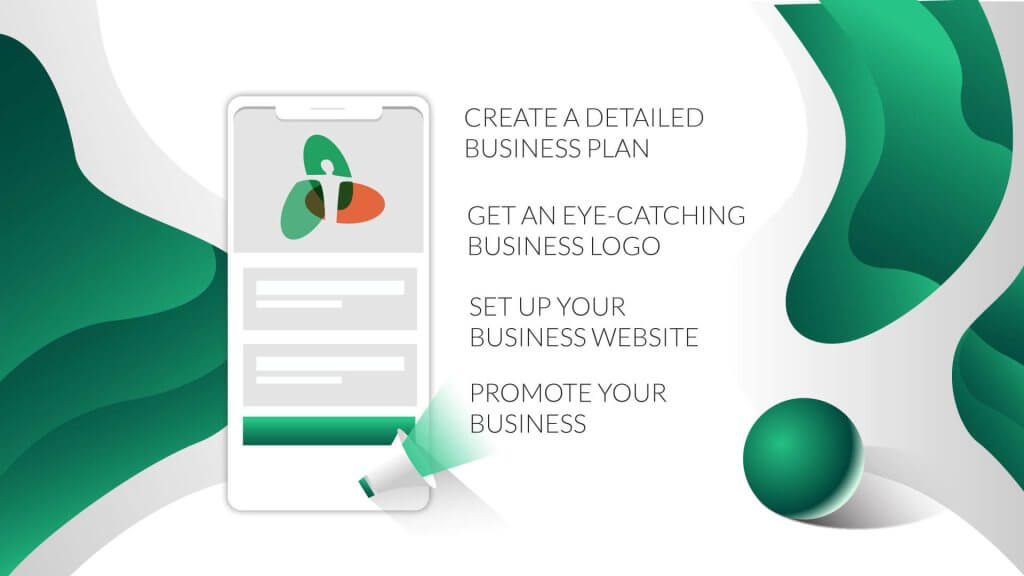 Create a Detailed Body Contouring Business Plan
Every business, no matter what industry you're in, begins with a business plan. This document outlines the business's goals and how the owner plans to achieve those goals. Typically referred to by external audiences such as banks, lenders, and investors, business plans are also useful for internal audiences because they include vital information about the company's financial, operational, and marketing strategies.
A business plan document usually spans between 15 to 20 pages and includes the following sections:
Executive summary: This is a brief section that summarizes the entire business plan, showcases the company's mission statement, and provides an overview of the body contouring company's leadership, employees, and operation.
Services: In this section is where you need to outline the different body contouring services you will offer, what your pricing strategy is for each service, what type of technology is required to complete each service, and what benefits each service offers the consumer.
Market analysis: This section includes two key details: the competitor landscape and the target audience. A body contouring business needs to know which competitors it is up against in its area so it can figure out how to differentiate itself. Outlining the target audience, demographics, needs, challenges, and values are also key to creating a successful body contouring business.
Marketing strategy: In this section, the body contouring business needs to outline how they will appeal to their target market: what marketing channels will be used, what unique value proposition will be shared, and how much the marketing campaigns will cost is all important information for this segment.
Financial plan: This part of the business plan clarifies whether the business can be financially viable. It includes the financial statements and balance sheets, the budget for the first one to three years of the business and financial projections for the first one to three years. If you have any other businesses, it's important to include their financial statements in this section to showcase your business acumen.
Figure Out the Logistics
Once the business plan is approved and you have the funding you need for your body contouring business, it's time to figure out the operational details. This includes securing a location for the business, purchasing or leasing the equipment, and getting up to speed on any training you need to operate the equipment. You will also need to acquire the business licenses you need for your area and any certifications you require.
Get an Eye-Catching Body Contouring Business Logo
Consumers are innately visual, and one way to set your body contouring business apart from your competition is with a unique logo. Work with a professional logo or graphic designer to come up with something that is eye-catching and communicates your company's value. If you want to try it on your own, you can even find logo templates online that you can customize based on your preferences. You'll want to carefully consider the image, colours, fonts, and style to ensure the logo captures everything you want to communicate about your body contouring business. Remember that your logo is one of the first impressions a client will have of your body contouring business, and you probably have just a few seconds to capture their interest.
Set Up Your Business Website
In today's world, no business can succeed without a website. Most clients go online to research a company before they call and book an appointment. Your website is not only how you can create awareness for your body contouring business but also how you can showcase your expertise and skill.
Here are the pages you should include on your body contouring website:
Home: This is the main page where clients will land. It should include your unique value proposition and links to important areas of your website.
About Us: On this page, you can discuss your professional background and experience as well as the mission and values of your company.
Services: Here is where you'll showcase all the services you offer, the technology you use, and the process for each service. Be sure to discuss the benefits of each service and who it is best suited for. Some body contouring companies also list prices in this area, while others provide custom quotes after speaking with the client. It's important to include before and after images for each service where possible, as well as testimonials from clients you have treated.
Blog: Many body contouring companies have a blog on their website to discuss trends, innovations, and news from the industry. This is a great way to up the SEO rank of the website as well as showcase your expertise in the area.
Contact Us: This is typically a form page where website visitors enter their contact information so you can call or email them back to book their consultation.
Regardless of your website pages, it's important to ensure the user experience is smooth and intuitive. This means that website visitors should be able to find any information they are looking for with ease. In addition to focusing on the user experience, be sure to make website hosting and managing easy on yourself. Work with a web hosting partner that offers shared hosting or WordPress hosting plans to have the tools and resources you need to create a successful body contouring business website.
Promote Your Business
Promoting your body contouring business is essential for getting clients through your doors. Your marketing strategy should include a few key areas:
Brand awareness: This is about getting the word out about your business through print and online ads, social media marketing, and print flyers.
Build trust: Showcase your expertise in body contouring with testimonials from past clients, before and after pictures, and detailed blog posts about industry trends.
Loyalty programs: Typically, clients will need more than one service if they are interested in body contouring, so why not have them come back to you for all their needs? Create loyalty programs that encourage clients to return for additional treatments with price incentives.
How do Body Contouring Business Owners Pay Themselves?
How much you can pay yourself as a body contouring business owner will vary significantly from business to business. It will depend on how much revenue you make, your expenses, and how much of your profit you want to invest back into your business. When creating your business plan and future projections, it's wise to build your salary into the operational expenses to pay yourself for the time and energy you spend running your business. Many new business owners make the mistake of not paying themselves initially and run into financial issues.
How Much Can You Charge for Treatments?
Body contouring treatments can be life-changing for your clients, so it's crucial to price them based on the value they bring to them, not just based on your expenses. While the cost will vary based on the procedure, most treatments will likely have a price range of around several thousand dollars. To make the service more wallet-friendly, many body contouring businesses split up the cost of the procedure based on how many treatments the client will have. For example, if the procedure costs $2,500, and the client will need to have ten treatments over a year, they will charge the client $250 at each treatment session. This makes it easier for the client to pay the fee and provides the business with a recurring revenue stream.
Do You Have to Be a Licensed Esthetician?
What kind of certifications and licenses do you need to perform body sculpting? It all depends on where you live and the regulations of your state. In some states, you will need to be licensed and board-certified to perform body sculpting, while in others, you will not. However, being a licensed and board-certified esthetician has its benefits – regardless of whether it's required.
To get your credentials, you must pass both classroom and hands-on training to master body contouring and related procedures. You also learn the potential adverse effects and how to avoid them for your clients, ensuring you provide the type of results they are looking for.
How to Get Your Body Contouring Business License
The type of business licenses you will need will depend on the services you offer and where your business is located. Check with the local small business bureau to determine how to register your business and acquire the proper licenses to operate safely and legally. As your business grows and you add additional services or change locations, you may need to review your business registration and licenses. If you're looking for business registration advice, speak with a small business accountant or lawyer to ensure all your paperwork is in order.
Ready to Start Your Body Contouring Business?
There is so much potential to explore in the body contouring industry. Are you ready to take advantage of the opportunities available? Before you jump in, there is a lot of information to consider, so do your research and create a sound business strategy for success.