One might believe that online attackers exclusively focus on large corporations and ignore small businesses. Unfortunately, this is untrue. Cybersecurity for small businesses needs to be a top issue for all businesses.
Businesses face an increased risk of cyberattacks as their digital footprint expands. Small businesses are especially vulnerable because many lack the resources or knowledge necessary to protect themselves.
According to a recent poll, small firms are subjected to over half of all data breaches in the US, and approximately 76% of small to medium-sized companies have been the target of cyberattacks in the past year.
Cyberattacks have increased recently, mainly due to the working-from-home rule during pandemics. The only option you may have if you are heavily targeted by a cyberattack is to shut your doors. The costs of carrying in business could be prohibitive.
Read the advice below for a fresh angle on cybersecurity for small businesses if you need help knowing where to begin, don't have the money for it, or simply don't have the time.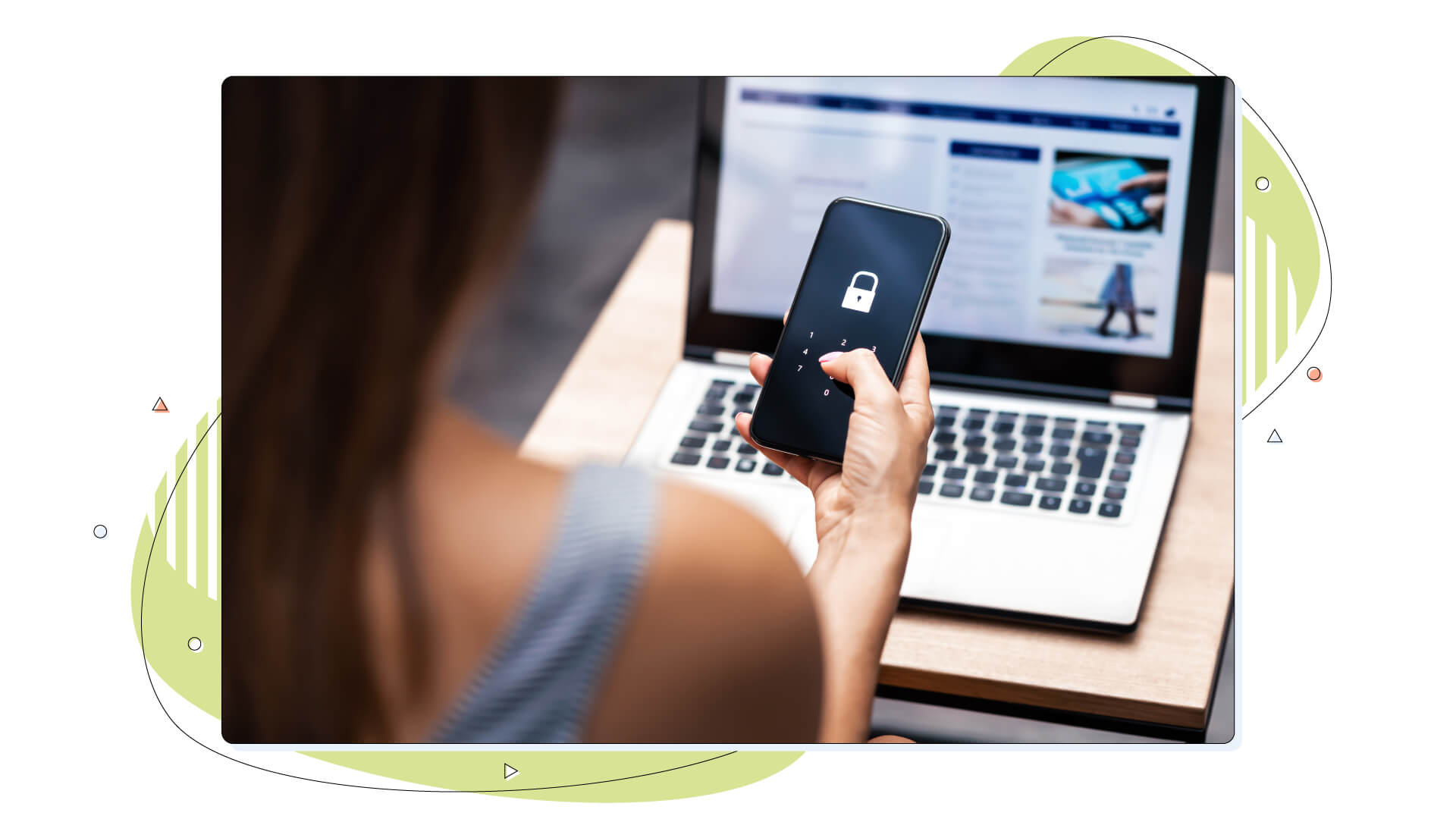 Why Is Cybersecurity Important For Your Small Business?
10,000 small businesses in America are reportedly targeted daily by hackers, according to the FBI. Either they may not have properly configured their security, or the hackers may be attempting to use them as a backdoor into other, larger companies.
Let's examine why this can be risky for you.
Preventing Sabotage or Takeovers
A company's own value is frequently its greatest asset. The information a hacker steals could be used in various ways, such as to undermine a company, support a hostile takeover, or simply remove the competition.
Protecting Trade Secrets
The specifics of how your business runs could be much more valuable. Cybercriminals with access to your network can watch every email and document that comes into and goes out of your digital files.
This information paints a clear picture of your company's daily activities and provides any competitors with important information they could need to take market share away from you.
Avoid Financial Loss
In 2020, 86% of attacks against small enterprises had a financial motivation. The hackers can search for banking details (of your company or your clients) to steal money in this manner.
A ransom may also be demanded after malware is installed. They use this tactic to target small businesses because it is frequently less expensive for them to pay the ransom than to deal with the repercussions of not doing so.
Paying a ransom like this could force you into bankruptcy or debt if you are only making a small amount of profit.
Keeping Private Information Safe
As a business, you'll almost certainly be keeping private data on your clients and staff. These details are accessible to hackers, who may sell them or use them against the victims.
If you are hacked, you risk violating GDPR and data protection laws. These might cost you and your company hefty fines.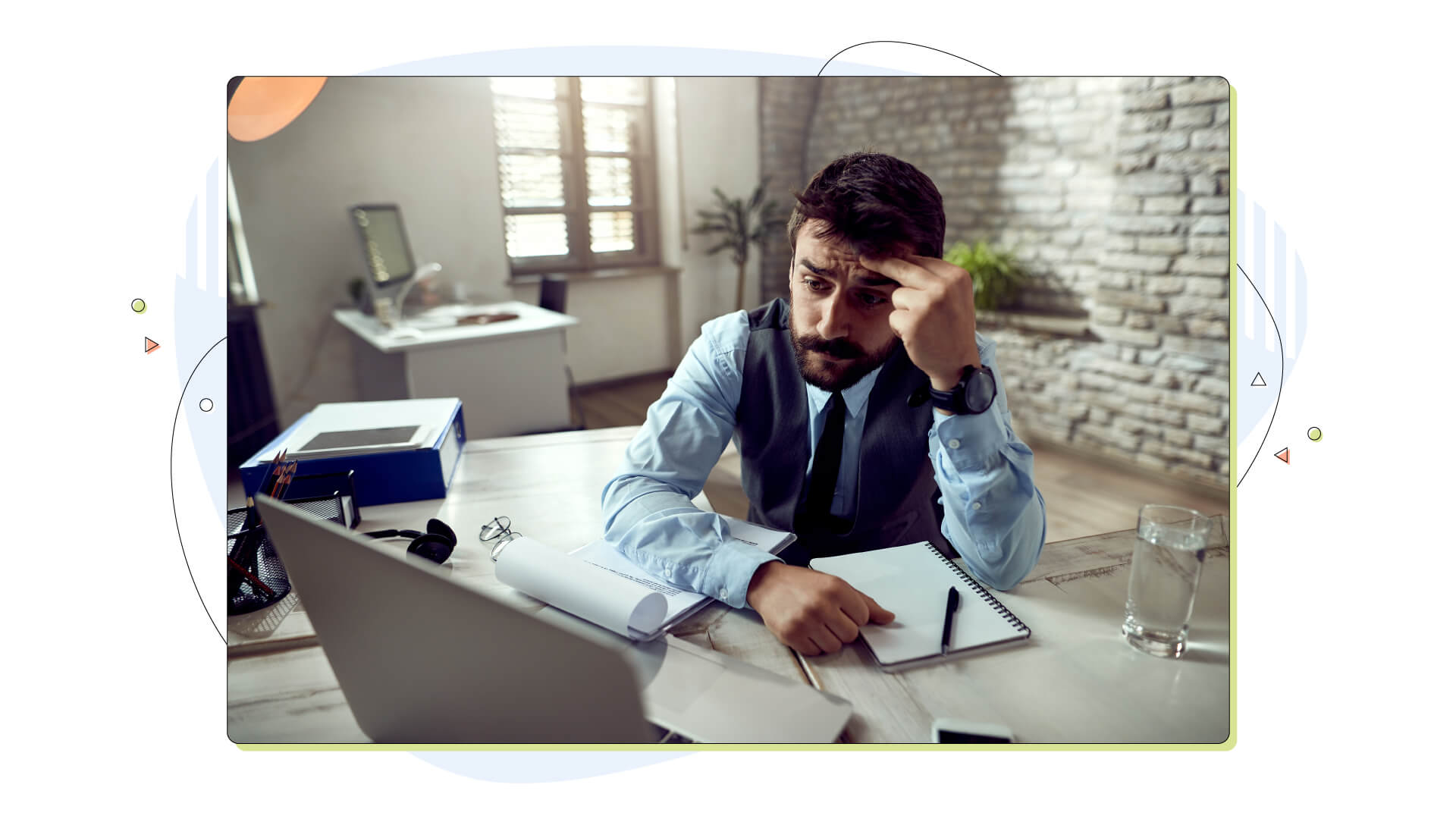 Potential Cybersecurity Threats
Here are the most typical techniques now employed by cybercriminals to steal data and compromise the IT security of small businesses"
Malware
Software that is specifically intended to harm a computer, server, client, or computer network is referred to as malware (malicious software) under the general term. Viruses and ransomware are examples of malware. The goal of a social engineering assault might be to persuade a small business employee to download malware unintentionally.
Phishing
Over the past few years, phishing attempts have advanced in sophistication, moving past simple phishing emails to become elaborate deep fakes that are shockingly successful. For instance, con artists are now modifying audio samples into plausible dialogue that deceives staff into believing they are dealing with an internal authority person and divulging crucial information.
Deepfakes
Deepfakes are created using fake versions of a company to entice naïve clients and also to obtain private data belonging to a company or an individual. This assault also adds to a more sophisticated type of phishing attack when a hacker impersonates the CEO and sends staff incorrect instructions.
Over the past few years, this cyberattack has been utilized against both people and organizations. Such an attack is created by AI that uses an already-existing voice recording, photo, or video recording from a webcam recorder to change the image of a company or a person in order to fake their speech or other actions.
Denial of Service (DoS) Attacks
A specific kind of web-based attack is a DoS attack. By bombarding a system or network resource with requests or by launching a protocol or application layer attack, hackers try to interfere with it.
7 Necessary Cybersecurity Tips
Educate Your Staff
The technologies you use cannot completely protect your network and data. It takes user knowledge and education to build robust defences. According to industry research, people are the "weakest link" in IT security because they are responsible for more than half of all cybersecurity issues. As your first line of defence against cybersecurity risks, trained employees go from liabilities to assets.
Your team's education should always be your first line of defence against cyber attacks. Since anyone can fall victim to phishing, it's especially important for employees with company email addresses to be aware of the warning signs and how to report any questionable behaviour.
To keep their knowledge current and provide you with the chance to alert them to emerging dangers, all staff members should receive frequent training.
Any team members who have access to sensitive client data should receive additional, position-specific training on how to keep it safe. It's crucial that everyone with access to this information is properly informed about potential hazards and how to avoid them because scammers frequently use this information to commit identity theft.
Utilize Multi-Factor Authentication and Strong Password Protocols
The best practical method for cybersecurity is to have a strong password policy for your staff. Similarly, multi-factor authentication demands many forms of identification before granting access to any data. For example, if you are a law firm hiring a digital marketing agency, it is important that you keep your client's data confidential, and no one from that company can access that data.
Here are several crucial protocols for multiple-factor authentication and strong passwords:
• Each and every password must adhere to strict guidelines, such as containing symbols, numbers, and both lowercase and uppercase letters.
• Enable multi-factor authentication techniques, such as fingerprint scanning, secret question-asking, or facial recognition, to make sure that only authorized individuals have access to sensitive company data.
• To protect employees from potential intrusions, require them to update their passwords every month, every two months, or every quarter. To ensure a greater level of security, you should also routinely update your multifactor authentication information.
Implement the 'Least Privilege' Principle
You might be curious to learn more. Well, regarding cybersecurity for small enterprises, the idea of least privilege is a crucial guideline. Giving people the least amount of access necessary to complete a task is what it means to do. Check out the sysadmin accounts with unrestricted access. They can enforce this idea if they use one-time passwords or simply keep the credential in a digital safe.
Or, if a member of HR wants access to the database, he or she need not have payroll files to generate a report. Therefore, each employee should only be given the bare minimum of powers to carry out their duties for a set period of time. By doing this, you may prevent data leakage and ensure that no harmful software is set up in a location where unauthorized personnel shouldn't typically be able to access it.
Back Up Your Data
Nobody anticipates the worst. But due to a hack, more than a third of small enterprises have lost crucial data. You can't get that vital information back, and doing so could expose your employees and customers to a breach of sensitive data.
Because of this, it's crucial to create backups of your data and files and store them on a network that is separate from the one you use often. At the very least once every week, backups of systems and files should be made. If your devices are attacked, setting up applications to do this automatically can help you save time and money.
Purchase a Safe Virtual Private Network (VPN)
Virtual private networks are practically a must-have security tool for your small organization. End-to-end encryption for the internet connection of all your corporate devices can be provided with the aid of a business VPN.
Once you encrypt corporate data, it will be more difficult for hackers, rivals, and cybercriminals to access or steal your important data. Remember that to guarantee total data privacy and ease for your company, you must use a reliable, quick VPN.
To facilitate safe data exchange between coworkers, vendors, and outside associates of the firm, you should train your staff to use the VPN at all times, especially when they are away from the office. To facilitate travelling and remote personnel, make sure you use a VPN that offers safe access from faraway places.
Inquire About Your Suppliers' Cybersecurity Procedures
Unbeknownst to you, your vendors may have access to a lot of information. To secure cybersecurity for small businesses, find out what information your providers have access to, how they use it, and whether they have the required security safeguards.
Always ask about their web hosting servers and cyber security policies if you work with outside vendors like banks or customer relationship management (CRM) companies.
There should be clear policies and procedures in place for everyone handling your sensitive files and information that explain how they safeguard your data from being accessed and what steps would be taken in the event of a cyberattack.
Create a Multidisciplinary Security Team
Security breach prevention, readiness, and response require more than simply individuals in charge of IT and cybersecurity. Following an event, technical employees are typically the first to jump into action as they try to pinpoint the issue, evaluate the damage, and begin the repair, but the reaction also involves non-technical elements. There is work to be done for management and other departments like marketing, PR, human resources, and legal since it might be required to inform customers and suppliers about the breach in addition to informing employees.
Summing Up
One of the most crucial things a business owner can do is protect their company against cyberattacks and threats. It is your responsibility to make sure that both your business and your staff are secure.
Although it might seem like an impossible endeavour, there are a few easy steps you can take to lower the likelihood of a cybersecurity attack significantly.
Making sure that no team members utilize free WiFi and using strong passwords that are saved in a password management system are two of them. The ten easy modifications we've outlined above will help to protect your business from cyber threats.
Author Bio:
Kruti Shah is a content writer and marketer at The Marketing Drama. She loves to write about insights on current trends in Technology, Business and Marketing. In her free time, she loves baking and watching Netflix. You can connect with her on Linkedin.