When running a business, you wear many hats. Having to be a web designer and developer may not be one of them. That's why using a website builder with built-in themes can save you time and headaches. All of the heavy lifting will be done for you: all you have to do is add in your content and select a few custom images. Picking a web design theme for your site can be difficult, but we've gathered the top ones for each niche from the HostPapa Website Builder, so you have everything you need at your fingertips.
Web design made easy with HostPapa Website Builder
The job of a website builder is to make your life a little simpler. You don't have time for coding, design, and figuring out how everything should fit together, so our Website Builder does it all for you. Here's what you get:
Designer-quality templates: You want your site to have a professional look and feel. That's where professional templates and themes come in. Our customizable templates let you add in your own flare within a predefined layout.
Pre-designed building blocks: User experience is key, especially if you want your website visitors to keep scrolling. Pre-designed building blocks make it simple to add modules and sections to your site, so you have the necessary space and structure for your content. Most importantly, you won't need to figure out how to mesh it all together.
Flexible design settings: Your business is unique – and your website should be too. Just because you're using a template doesn't mean your site should look the same as everyone else's. Our Website Builder has room for flexibility and customization.
Design automation: Photo filters, background overlays, and color scheme adjustments are the professional touches that take your site from good to outstanding. HostPapa's Website Builder has design automation capabilities, so you don't need to fiddle with the details.
Device agnostic: Your website should be optimized for mobile, tablet, or desktop – and so should your website builder. Our Website Builder has an intuitive interface that lets you make edits to your site wherever you are: yes, you can make changes even from your mobile!
How does a website builder work?
Website builders are kind of like the unsung heroes of web hosting. They help small business owners save incredible amounts of time, money, and headache by giving them exactly what they need. You don't have to know how to code or have any experience in website design. Everything comes pre-built and ready for you to use.
You won't feel limited by the site builder, either. Just because a theme has a specific structure doesn't mean you can't change it. HostPapa's Website Builder offers you the flexibility to move things around, change colors, fonts, and images, as well as add your personal touch. Our Website Builder will act as the foundation of your online brand – you can build any kind of house you want on it.
How to pick the right theme for your business' website
When it comes to templates and themes, there really is no wrong or right answer. It all depends on your business, your brand, and your niche. You just have to ensure that the theme you pick reflects your business' unique value proposition and provides you with the elements you need to showcase your benefits to your audience.
Think in advance of the elements you want to showcase on your site. Will you need product pages or a portfolio? Then browse through the themes below for one that accommodates your requirements. When you're ready to start, here's how to install the selected theme step by step.
Web Design themes for arts and culture
Creativity and flair are important when you're in the arts and culture field. Whether you run a theater school for kids or have a rock band of your own, a professional arts and culture theme helps your website stand out. Our top two arts and culture Website Builder themes are:
This stunning template gives the illusion of being in a museum. It's like you're in a curated exhibit, reviewing professional works of art. This template is excellent for showcasing your artwork, discussing your artist's vision, and providing a space for clients to get commissioned pieces.
In this clean and modern template, your work really shines. It's all about putting your craftsmanship on display with a lot of white space and crisp design elements. Use Vancouver to talk about your business, display your works, and encourage patrons to contact you asap.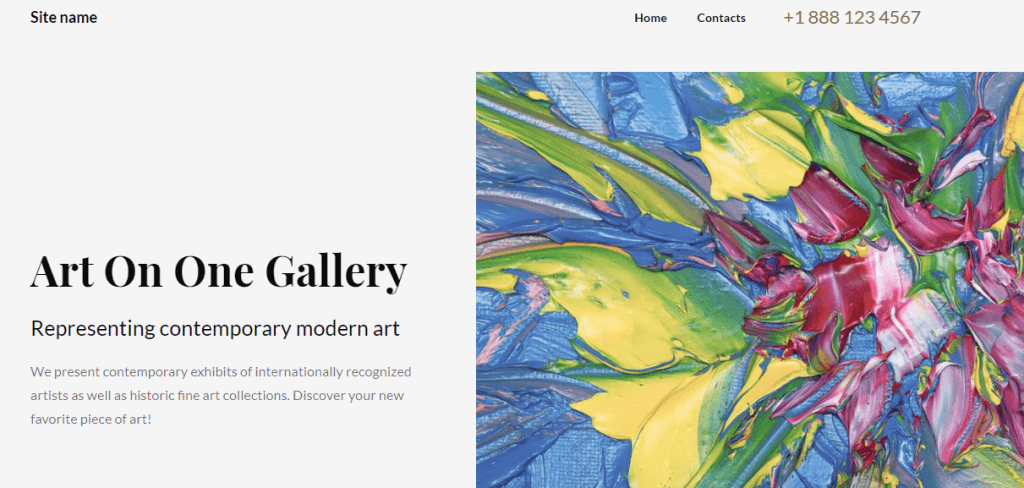 Web Design themes for business
No matter what kind of business you run, it's important to show your prospects and customers you've got exactly what they need. Go with a template that provides you with an opportunity to showcase your expertise and show customers how you can solve their problems. We love:
This theme provides great flexibility for all kinds of businesses, and enables you to have bold call-to-actions, block settings, and flexible styling. You get agency quality without the price tag.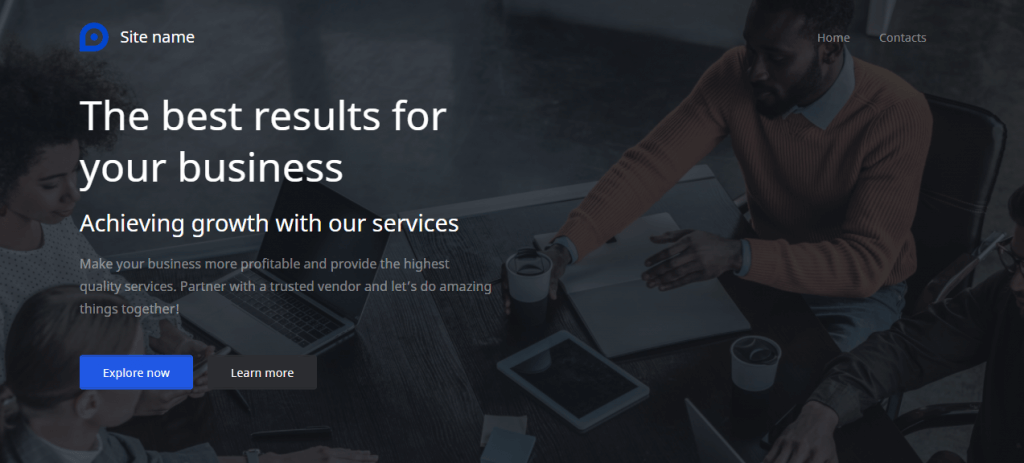 Ideal for entrepreneurs in the tech space, this theme uses pre-designed building blocks which you can customize based on your vision. It's easy to highlight key features, showcase your products, offer testimonials, and gain leads.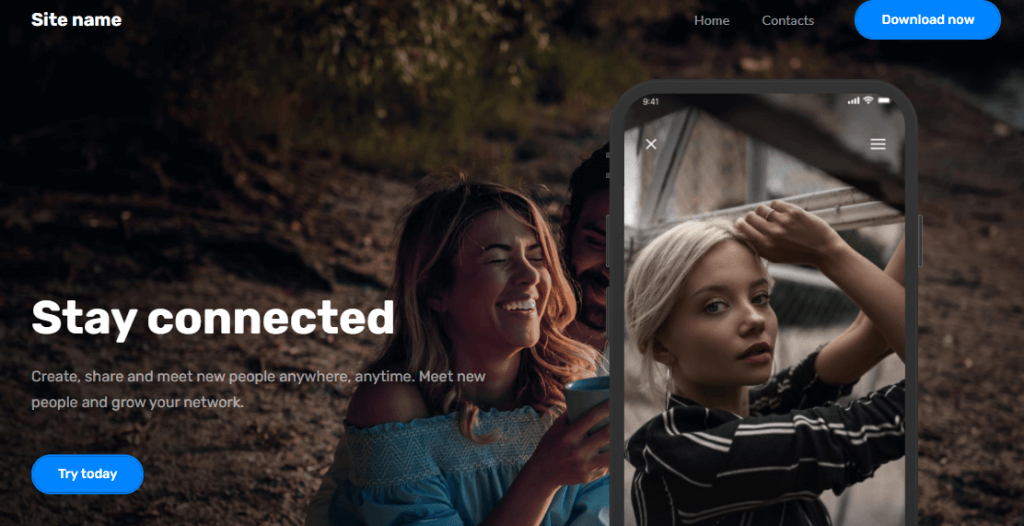 Web Design themes for events
When it comes to the event world, conveying excitement is key. You want to get your audience in the mood for your conference, concert, retreat, wedding, or other outings. These two HostPapa templates help you create the engagement you need for the right audience to join your event:
With Summit, you get a place to introduce your speakers or performers, display images from previous events, list your sponsors, and provide audiences with a detailed schedule. All they have to do is click Register, and they're ready to go.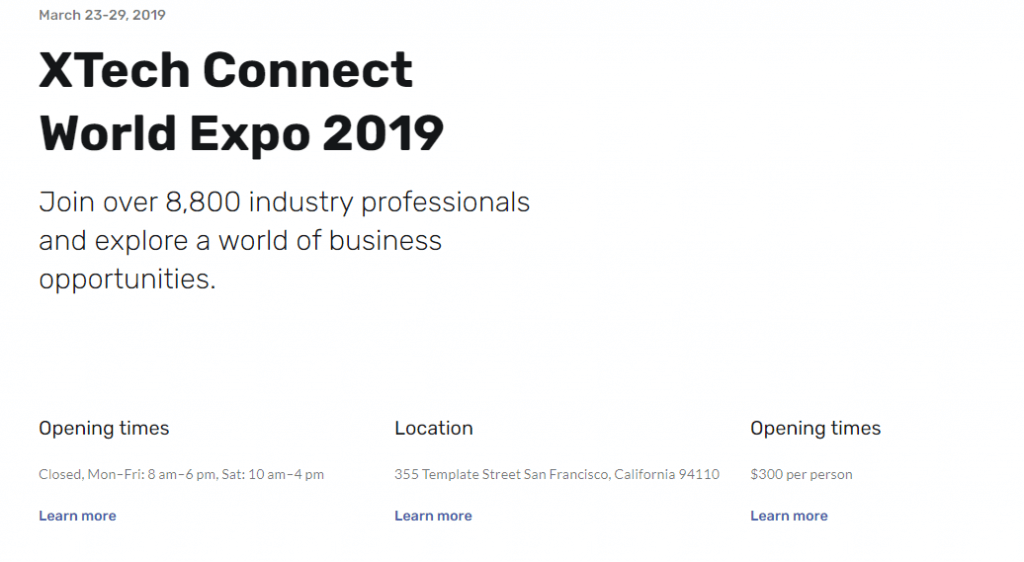 You can match your website to your wedding theme with this beautiful template. Tell your guests about your love story, share pictures from your journey together, get information about meal preferences, and provide them with a space to RSVP.
Web Design themes for food and restaurants
People eat with their eyes. When it comes to the food and restaurant industry, you'll want a template that makes it easy to display images to get your audience ready to taste your treats. Here are two of our top picks from the HostPapa Website Builder:
Simplicity and elegance are what you'll get with this template. With professionally designed building blocks, you can customize the modules for a "delicious" looking site. Add in menu items, close-ups of the food, and showcase your restaurant's ambiance with a few easy clicks.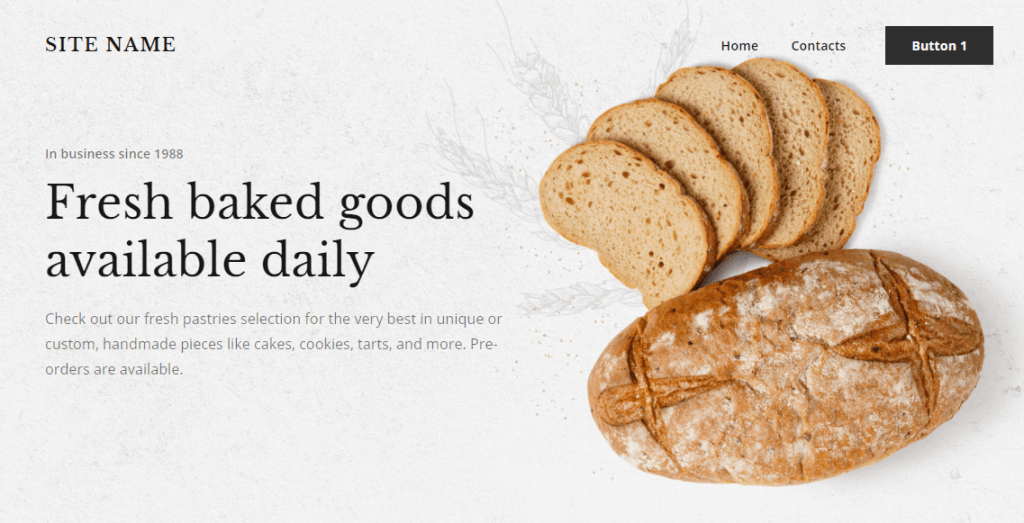 Your food photography will shine with the Davie template. You can provide special daily offers, highlight seasonal menus, and make it easy for diners to place an order. This template is ideal for bars, cafes, and restaurants.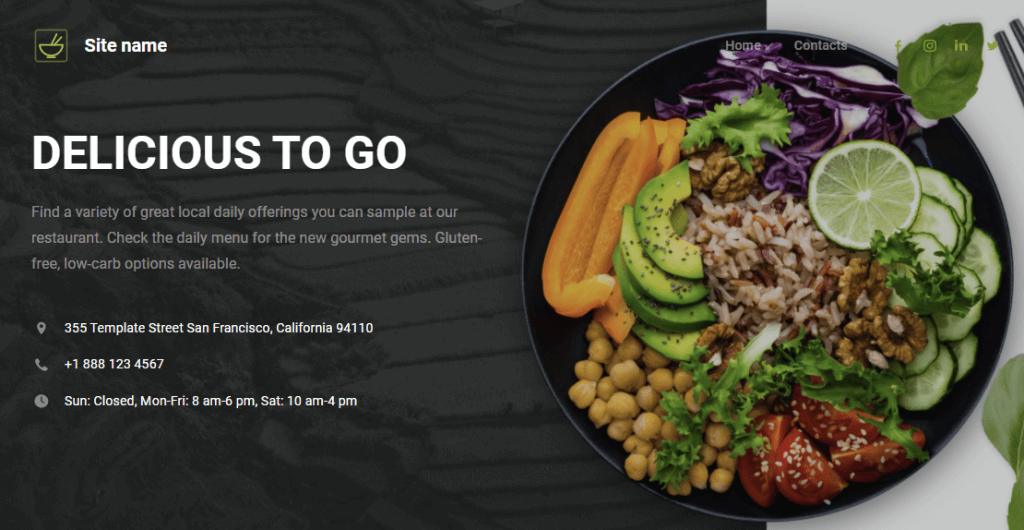 Web Design themes for hair and beauty
Convey luxury and beauty with your website and show your customers you can help them achieve the look they're after. These are our top two picks in the hair and beauty niche:
Give your audience a way to smell the fragrance through their screen. With lots of stunning imagery, hand-selected color palettes, and pre-designed building blocks, this theme is ideal for bath and body stores, makeup artists, and cosmetics retailers.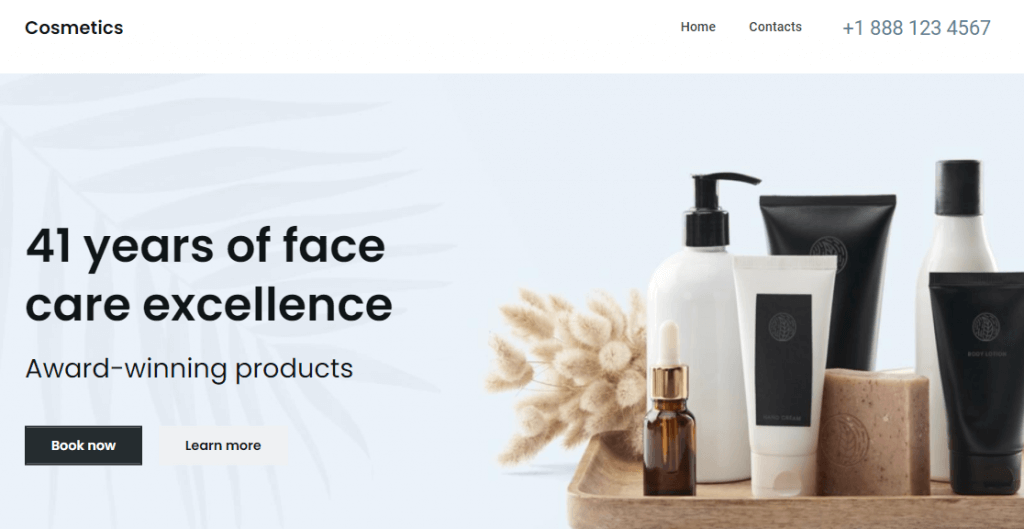 Show your clients you can turn them into a work of art. This edgy theme has plenty of color options, font choices, and image filters to find your look. It's ideal for hair salons, makeup artists, spas, stylists, and beauty enthusiasts.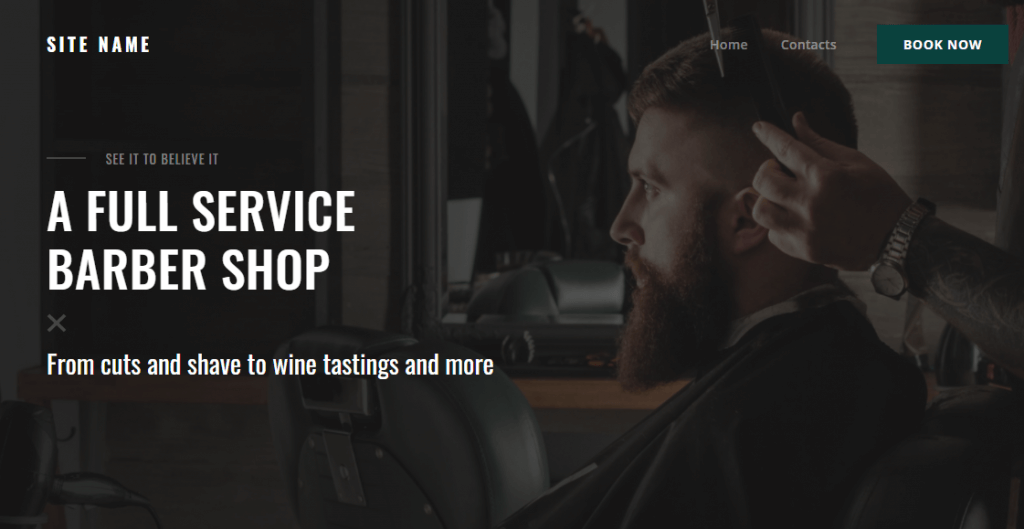 Web Design themes for health and wellness
Mental and physical health is key to a happy life. With your website, you can present a calming and relaxing atmosphere that helps your customers feel at ease. Our top two picks for health and wellness are:
Health and wellness isn't just for humans. With this template, you can craft a successful online presence for your vet or pet care business. Show off your critter customers, gather testimonials, and introduce your team!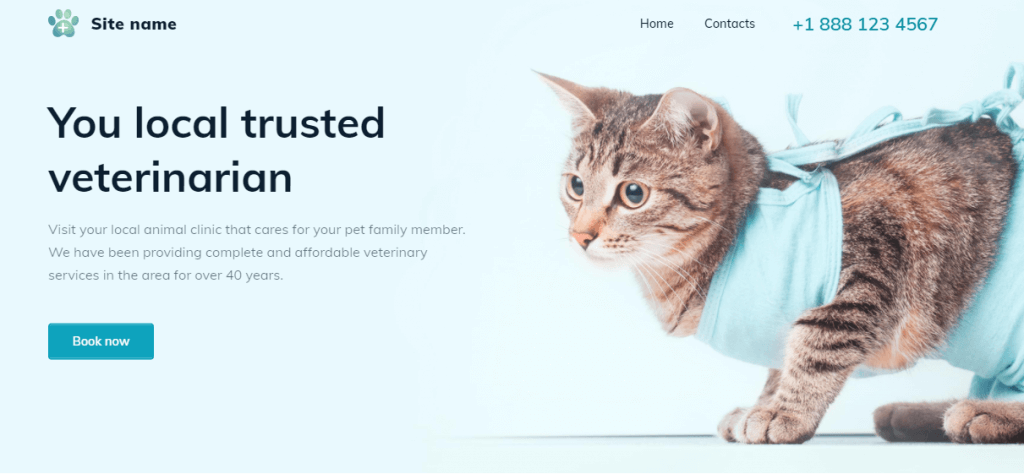 Provide peace of mind with this health and wellness theme. It's fresh, bright, and full of serene visuals your customers will resonate with. Add in your services, highlight your credentials, and provide your clients with an easy way to get in touch.
Web Design themes for music
Musicians and music instructors need to present their sound through a screen. With the right template, you can visualize your music for your listeners. Here are the best music themes in the HostPapa Website Builder for your website:
Connect with your fans with this edgy template. Present your latest album, update tour dates, provide your story, and more! This template is ideal for bands, producers, musicians, and others in the music industry.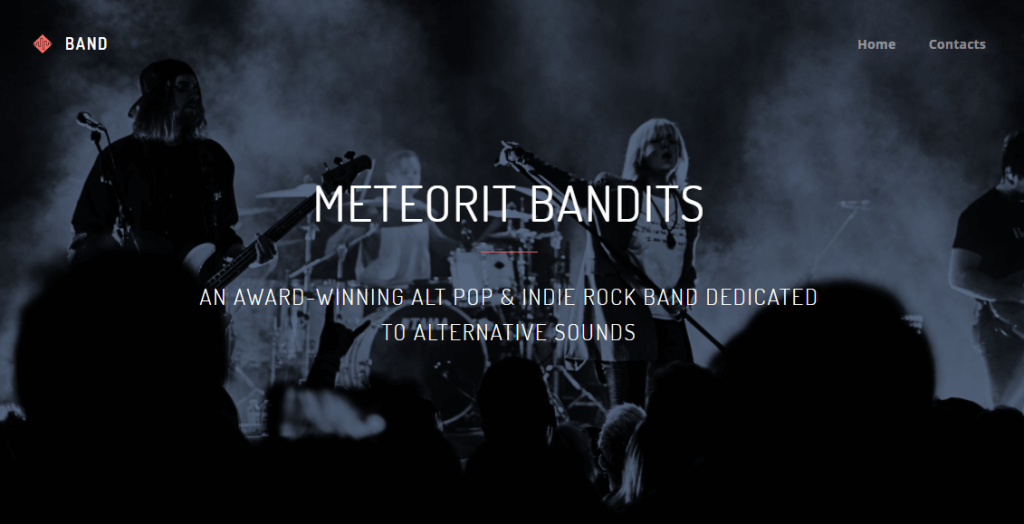 This bold and professional template is perfect for musicians and music instructors alike. You can share music video lessons, testimonials, and success stories with this theme. It's a great way to connect with your listeners.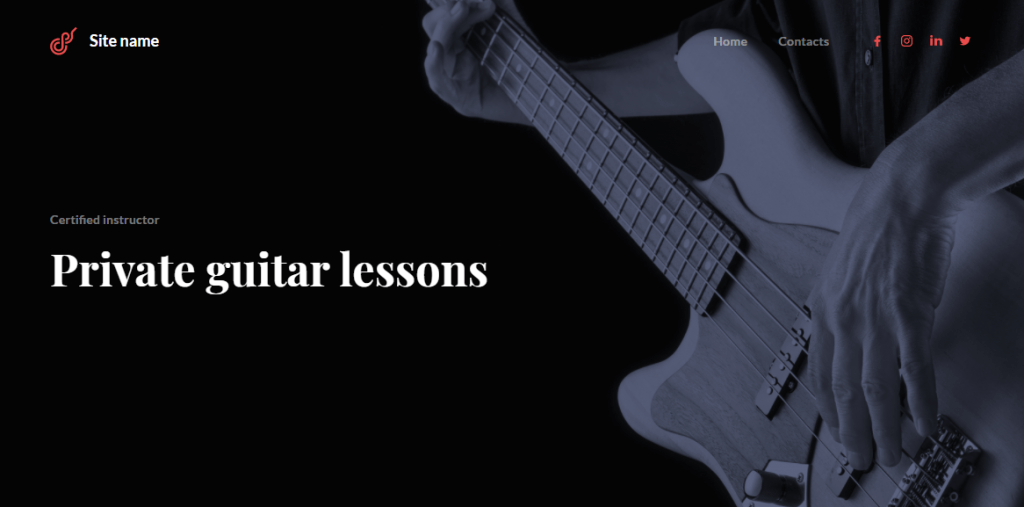 Web Design themes for non-profit & NGOs
The good work your non-profit does deserve a web presence so you can share your story with the world. Get donors and stakeholders aligned with your cause with these professional templates:
Share your message, get volunteers, and interest donors with this emotional theme. It provides plenty of space for images, events, and stories so you can keep doing the important work your people need.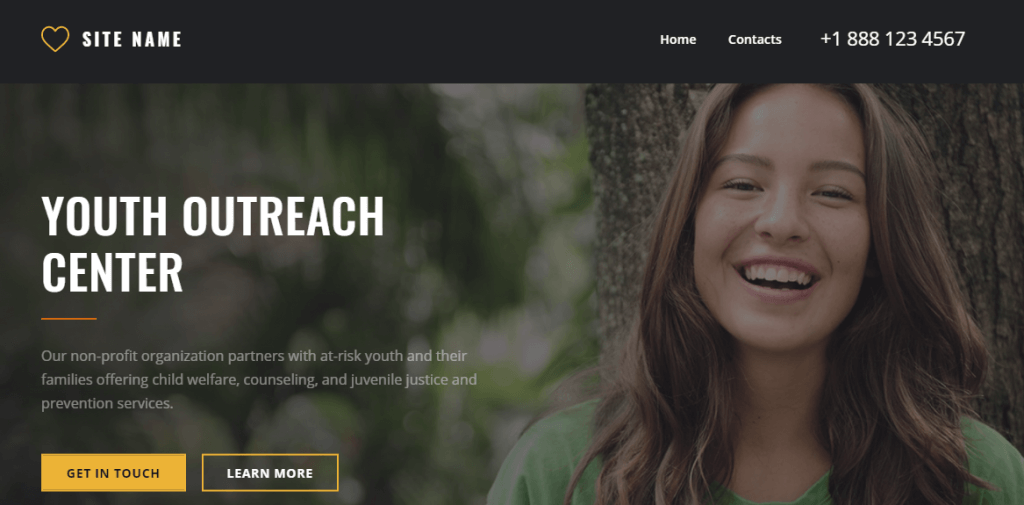 Pictures convey messages much faster than words. This stunning template is ideal for religious groups and non-profits who want to spread their message and share their journey. It offers spiritual images, a calming color palette, and infectious passion.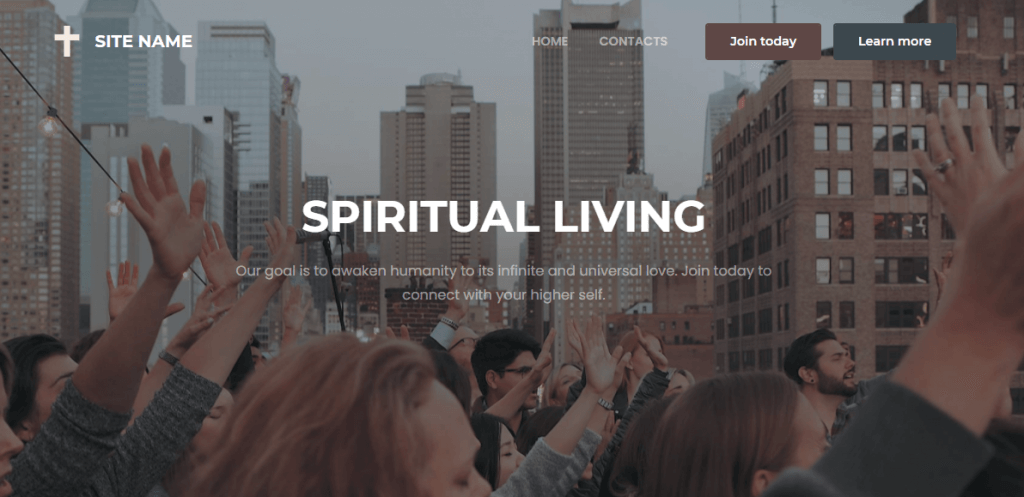 Web Design themes for portfolio/CV
Whether you're a freelance writer, web designer, or artist, a portfolio/CV website is key for displaying your work. Your future clients want to see what you've been up to, and you can showcase your talents with these HostPapa templates:
Great for photographers and designers, this theme emphasizes your visual expertise. It features sleek and stunning templates for your portfolio, and offers a space to tell your story and describe your services. You can also use an interactive map and contact form so people can reach out to you easier.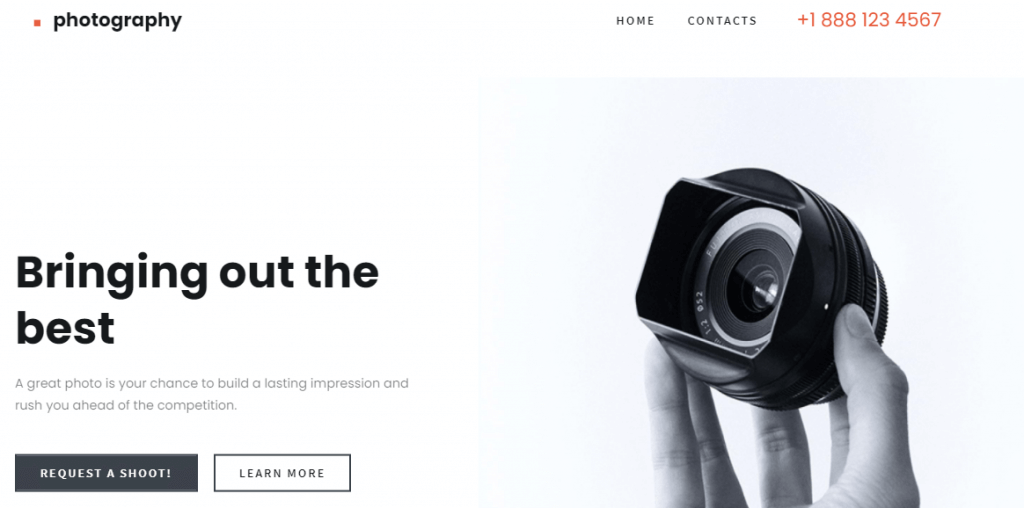 If you've got a way with words, this website theme makes it easy to showcase your skills. Ideal for freelance writers, journalists, literary agents, and other creative professionals, this theme enables visitors to browse your work, read your bio, and contact you straight away.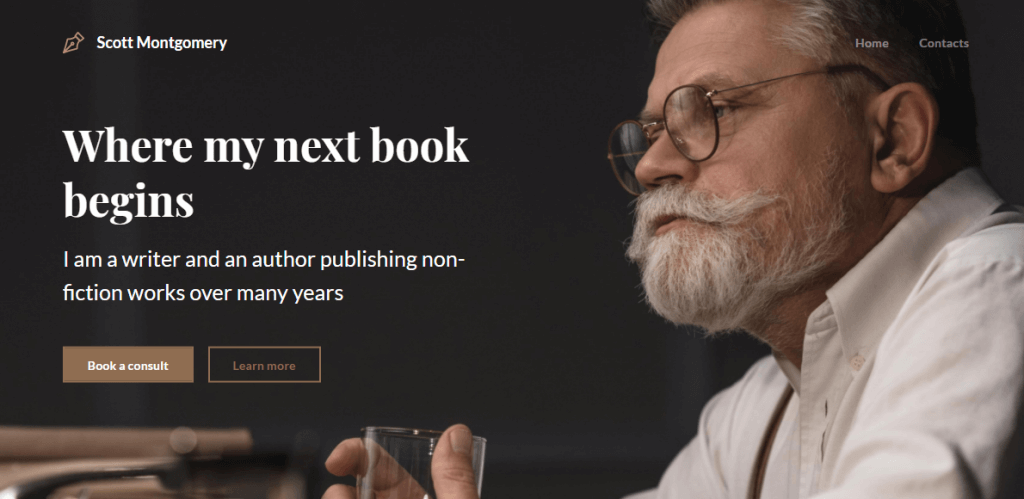 Web Design themes for retailers
As a retailer, you need an online space to share your brand's story, show off your collections, and encourage your customers to make a purchase. These top retailer templates from our Website Builder help you do just that:
This theme is perfect for artisans, interior design brands, and luxury retailers. Exuding sophistication and modernity, this template gives you space to show off your products, talk about your brand journey, and connect with your target market.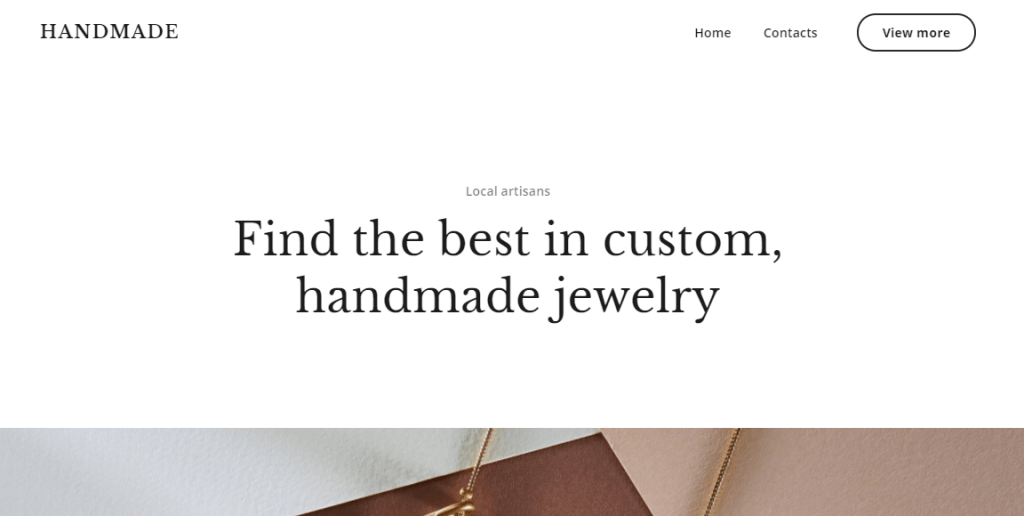 The crisp, clean, and modern design in this template helps you easily highlight your products and services. This one is ideal for designers, boutiques, and fashion enthusiasts – or anyone with a flair for style. Present your look book and give your customers a taste of what you offer.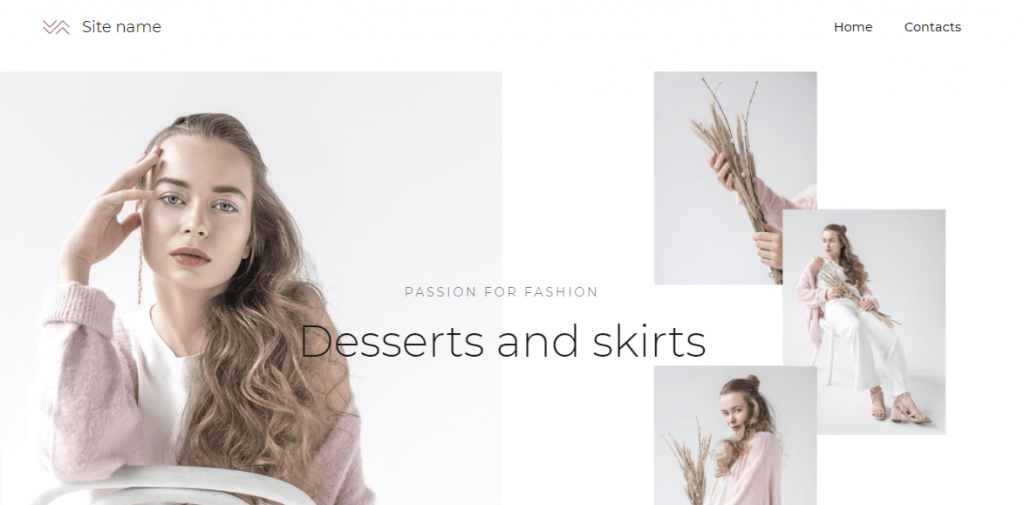 Web Design themes for sports and fitness
When it comes to sports and fitness, you can inspire and encourage your audience to move with breathtaking images. These sports and fitness templates make it easy:
This template just makes you want to get up and shake it. Ideal for anyone in the dance world, including studios, schools, and venues, this template provides you space to promote classes, introduce instructors, sell apparel, and show off performances.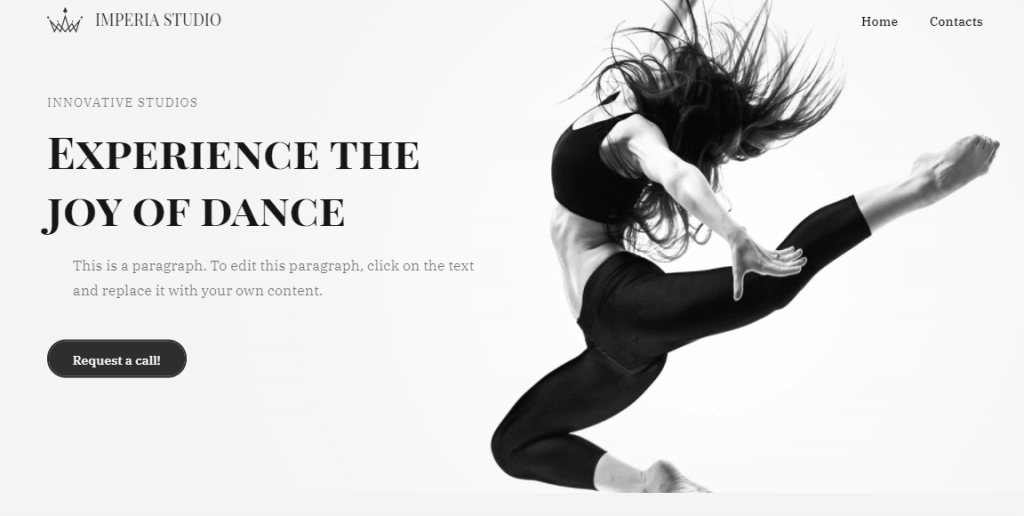 Fitness, yoga, and wellness studios can connect with their audience with this beautiful template. Share pricing packages, class schedules, retreat days, and fitness events with style, while selling gear in the online store.
Web Design themes travel and tourism
In the travel and tourism industry, your website has to convince your audience to go on a journey. You need the right user experience and visuals to make it happen. These two HostPapa templates are your best bets:
Perfect for hotels, retreats, resorts, and villas, this template enables you to share room amenities, restaurant specialties, and clear directions. Plus, your guests can book a room and browse the online gallery of your stunning images.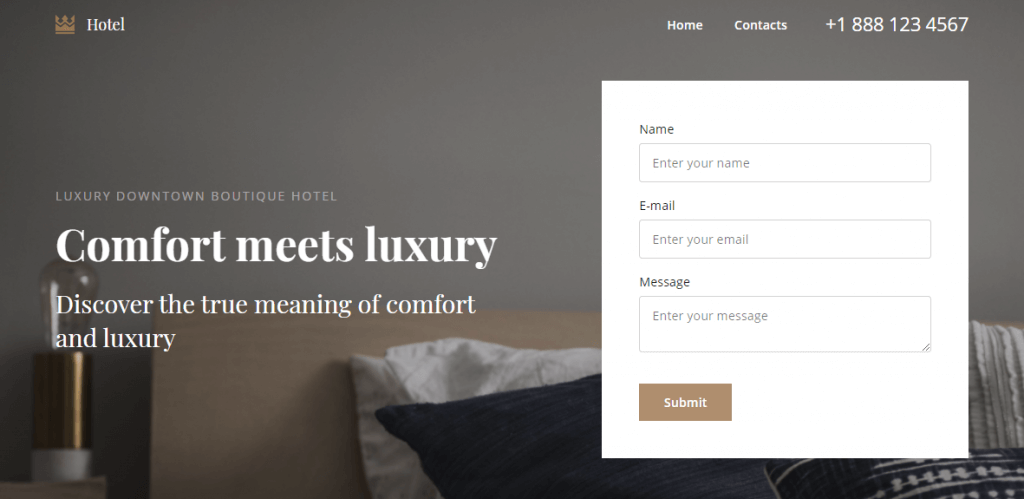 This template features bright and fresh building blocks that you can customize to your taste. This theme is perfect for vacation rentals and bed-and-breakfasts. You can share guest reviews, lots of photos, and details about the destination.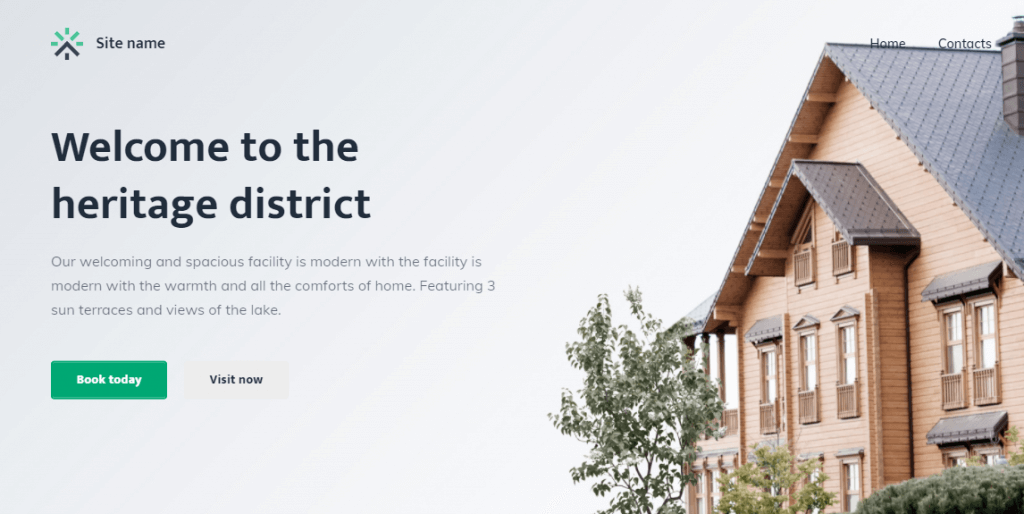 Ready to pick your theme?
We're here to help. All you have to do is decide what you want on your website, and then you can browse themes and select the one matching your requirements. With the easy-to-use HostPapa Website Builder, you don't need any previous experience with website design or development. We'll do the heavy lifting, while you focus on engaging your customers.