First impressions are everything. You probably spent a lot of time and effort in designing the perfect website to promote your business. But once it grows, what worked when you started might not reflect your business today. Your website is typically the first stop your potential customers take to get an insight into your business and what you have to offer.
According to the article "Just Say No: 7 Website Design Mistakes That Can Hurt Conversion" by Maricel Rivera, 75% of consumers admit that they judge a business's credibility based on their website design. That's why it always should be up-to-date both in terms of looks and content.
In this blog post, you will learn how to evaluate if it is time for a website refresh and how to achieve the most fabulous look without investing too much of your time or money.
Let's get started!
What Is a Website Refresh?
A website refresh is similar to sprucing up your living room: you keep the foundation as it is but purchase a few new items to get a fresh, new look. You can refresh your website by making small changes that impact the visual appearance: like changing the fonts or updating your content, without modifying the overall structure.
Bear in mind that refreshing your website is entirely different from a redesign. A website redesign is more complicated, takes more time, and completely changes the structure of your website. It could imply, for example, switching to another content management system.
Every website is an ever-changing work in progress that will evolve many times to reflect your brand better. Which takes us to our most important point, does your website need a refresh?
Is It Time for a Website Refresh?
Changing your website's image is an exciting way to improve your web presence. It's usually inexpensive and quick, but how do you know if you actually need one? If you have had your website for a while, it might seem difficult to determine when it's time for an update. Luckily there are some easy-to-identify situations that will help you find out if it's time for a website refresh:
Your site is not appealing,
You're not getting many conversions,
Your website looks outdated and boring,
Your communication is ineffective,
You're not getting many leads,
You have a high bounce rate.
If any of these scenarios are familiar to you, you might need a website refresh.
Give Your Site a Good Scrub, Shine, and Polish
A website refresh can go from choosing more modern typography to revamping its overall look and feel. It's entirely up to you. The magic of the website refresh is that small changes can make a big difference between an old site and one that's new and impactful.
Here are some updates you can make to your website that are quick, cost-effective, and, most important, will help to provide a fantastic user-journey for your audience.
Re-Examine Your Design
Does your website excite you? Graphics have a massive weight on how your site feels, and outdated graphics create outdated websites. Layout, fonts, colors…these elements and many others create your brand image. Before deciding which features to tweak, examine which parts of your website have aged gracefully, and which ones have to improve to keep your website looking crisp.
There are several design elements that you can spruce up to get a positive first impression from each of your visitors:
Update your website images: Change your old pictures with professional photographs or even carefully chosen stock images. It will give your website a fresher look, without a lot of work. If your budget allows it, you can go further and commission some illustrators for a personalized approach, as this will guarantee a unique and personal upgrade.
Choose a new font: Selecting a clean and simple font will make your site look sleek and modern. Sites like Google Fonts have a significant number of types available for free.
Change your color scheme: Choosing a new color palette can help your visitors to stay longer. Whether you are going for strong and impactful, or clean and modern, color has a high impact on your site. Here are some ideas to get you inspired!
Refine Your Communication
It takes about 50 milliseconds for users to make up their mind about your website. That's a very narrow window of time to get your message heard. An easy way to give your website a refresh is to make your communication as concise and as engaging as possible. Remember that no matter what you are offering, the customer cares the most about how you are going to make their lives easier. So whatever you are saying, always make it about them.
Your calls to action are crucial in your website communication: they are the way to get what you want from your consumers. Refresh your CTAs by replacing them on the pages that get the most visits. You can find this information in your data analytics.
Don't forget that CTAs are most effective when they look like buttons, so make sure they look good with your overall design.

Improve User Experience
User experience is crucial because it defines your customer's journey through your website. It's pretty straightforward: the friendlier your site is, the more visitors you'll get. Small changes like a slight change to your menu, or making sure all your links work, can hugely improve usability.
Navigation: Navigation is made from links that connect your pages within your site. Assess your website pages and make sure all of them are still necessary and are set in the best possible order.
Link testing: Links that take you to a 404 page (Page Not Found), make your site look outdated and sloppy. Go through all your links, internal and external, to ensure they are taking your visitors where you want them to go.
Conduct a Content Audit to Know Where You Stand
Refreshing your website is not only about looks. To make your site current it is necessary to revise that what you are saying to your visitors is relevant, useful and readable. So how can you determine if your content is updated, high-quality and in order? You can conduct a content audit.
Content audits are about making an inventory of all the links that get indexed by search engines, and deciding what still works, what needs refreshing, and what is no longer needed. To perform a basic content audit, just follow these steps:
Gather all your data: compile all sitemaps and internal databases. A sitemap is a file where you provide information about the pages, videos, and other files on your site, and the relationships between them. Your internal database is composed of an organized collection of your website's data.
Crawl all indexable URLs: A web crawler indexes content from all over the Internet, that includes all the URLs from your site. By applying a search algorithm to the data collected by web crawlers, search engines can provide relevant links in response to specific queries and keywords. Screaming Frog is the most popular tool for crawling website content, but we recommend to also rely on Google Analytics and Google Webmaster Tools.
Go further than basic markers: The basic markers you can use for content auditing are titles, descriptions and word count. These are the basic elements of all your content entries. But don't stop there: check organic search, conversions, publish date, time-on-site, pages-per-visit, page speed, and mobile-friendliness.
Conversion rates are the number of conversions divided by the number of unique visits. This metric can help you measure the return on investment your website traffic has.
Time-on-site is pretty self-explanatory: it's the amount of time that a visitor spends on one of your pages. This metric is useful for your content audit because it gives you a clear insight into how well your content is performing.
Pages-per-visit is an indicator of how many pieces of content a person views on a single website. It's usually displayed as an average, which is calculated by dividing the total number of page views by the total number of visitors.
A slow page speed means that search engines can crawl fewer pages, which could affect your indexation. That's why when performing your content audit you should take into consideration your page speed, and make sure your site is optimized.
The same goes for your mobile-friendliness. Since Google's mobile-first indexing update, many websites experienced a decline in their SERP rankings and traffic.
Analyze your content: Decide what content no longer reflects your current business and goals and get rid of it. Check quality, relevance, and redundancy. What needs to be rewritten? What can use a little sprucing up?
Remember: If you have desktop and mobile versions of your site, you should do two separate content audits as their code-bases are different.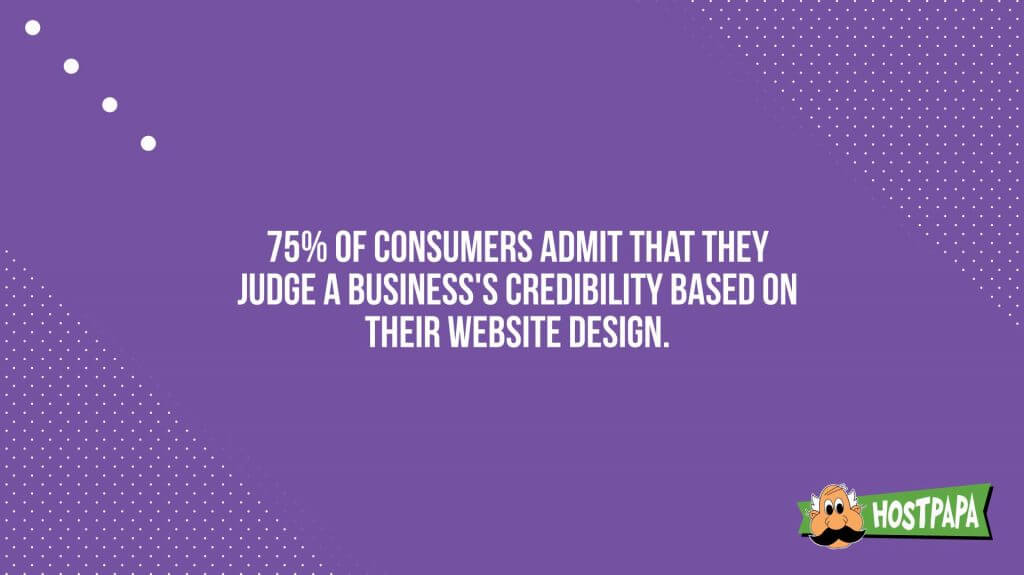 Take It One Step At a Time
A website refresh, just like any renovating project, can go as far as you want. All the small modifications we covered to give your website a little updating demand little time and money, but performing all of them simultaneously can turn into a full website redesign. If you see yourself in that situation, it is better to reassess your needs. Going for a website refresh when you actually need a website redesign could even cost you more in the long run, so it's best to plan ahead.
Refreshing your site every new year is a good practice. Polishing your looks, usability and content will ensure that your site is always modern, friendly and reflects what your business is really about.
Is your website due for a refresh? Let us know!